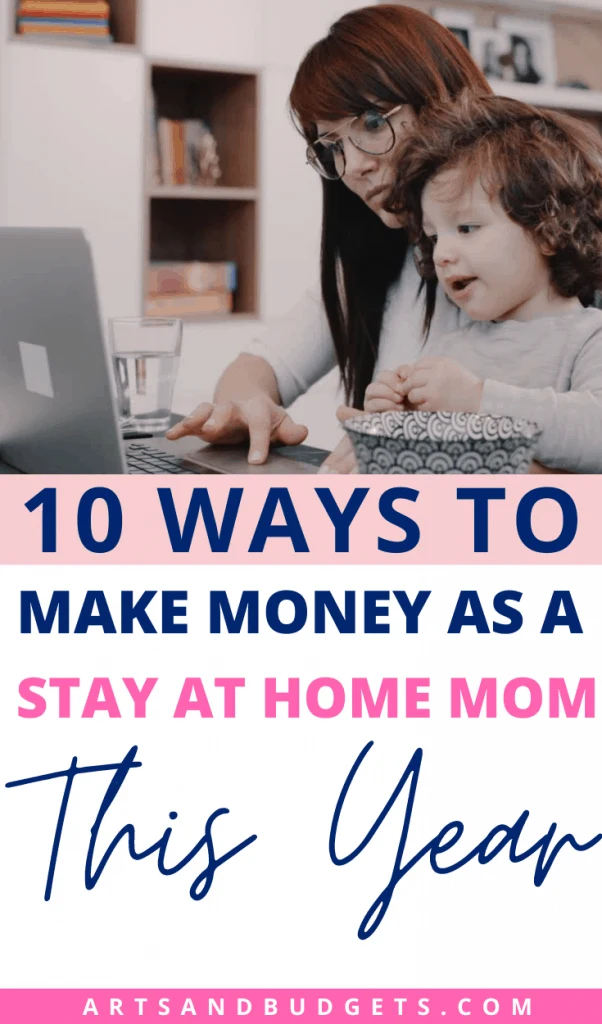 Stay At Home Mom Jobs!
Raise your hand if you are a stay at home parent want to earn some extra money while doing so? If you raised your hand you are totally in the right place.
I am work from home mommy of three amazing boys so I can totally relate to wanting to be at home with your children. I also do performances in music and theater on a regular basis so I often look for amazing side hustles that my readers can do that are legit.
So, as a work from home mommy, I have done my fair share of side hustles to make extra money and throughout my journey, I have found some amazing side gigs and I have found some jobs that were a waste of time. I know as a parent that your time is worth A LOT so in this post, I share the top ways to earn extra money this year.
Let's dive in
Related Posts
---
10 Best Stay At Home Mom Jobs To Make Money
1. Become an Instagram Influencer
A great stay at home mom job is becoming an Instagram Influencer!
If you have an Instagram page and love being content on the platform working with brands might be something up your alley. Different Instagram companies pay creatives, influencers, and bloggers on Instagram to promote products. The awesome thing about being an Instagram influencer is that you can promote actually products and services that you love.
Some awesome places to search for opportunities to become an Instagram Influencer are Massive Sway, Local Influence, Tribe & AmbassadHer Want to know more about how to become an Instagram Influencer and make money check out this post on my site!
2. Sell Your Extra Breastmilk
Are you a healthy mommy that has more than enough milk for your baby? If you have an oversupply of extra breastmilk you can actually sell your breast milk to different milk banks and marketplaces around the world. This job can be done at home which makes it a great stay at home mom job.
After I had my second son I had an oversupply of milk so I decided to look into a company called Tiny Treasures. I found out that donors get paid $1 for every ounce of milk that they donate.
So if a person donates 40 ounces of milk per day for a $1 they could make an extra $280 per week. Equaling around $1,200 a month!
After doing more research in a "Mom" Facebook group that I am apart of, I found out that one mother made $23,000 in one year donating her extra milk to Tiny Treasures. I also found that there are a few other LEGIT places online where you can donate or sell extra milk such as Only The Breast Marketplace. Only The Breast is a place where you can sell your breastmilk. On the site, you can buy, sell, or donate breast milk with our discreet classifieds system.
A lot of women on the Only The Breast website sell their milk for $2.50 per ounce. Some sell for a little be more and some sell it for a little bit. Nonetheless, it's a huge marketplace filled with women looking to sell milk and women looking to buy l"Liquid Gold"
so, let's do some more math. If a person sells 35 ounces of breastmilk per day for $2.50 per ounce on the site they could make $ 2625 per month extra.
You can also look into donating your milk at other places such as Mother's Milk, and Mothers Milk Cooperative.
If you aren't looking to sell your breast milk you can still donate to places such as Human Milk Banking and National Milk Bank
Keep in mind, you will have to pay taxes on the income received from donating breastmilk. Find out how to pay taxes as an independent contractor in this post by clicking here.
3. Give Your Opinion on MindSwarms
If you are looking for a stay-at-home mom job this survey site can hit put extra money in your pockets. MindSwarms is one of my favorite survey sites because you can get paid $50 for answering questions through a video platform.
Mindswarms normally has different surveys and let people apply to surveys daily. If you get picked for one of their surveys then all you have to do is answer the questions by video and upload the video onto their platform.
After that, they review your answer via the video and if everything looks and sounds great you will earn $50 for your time within' 24 hours. Another thing I love about Mindswarms is that the surveys are never long like other sites. Each survey is normally 5 to 30 questions.
I just recently got a payment of $50 from Mindswarms for answering questions about my views on parenting.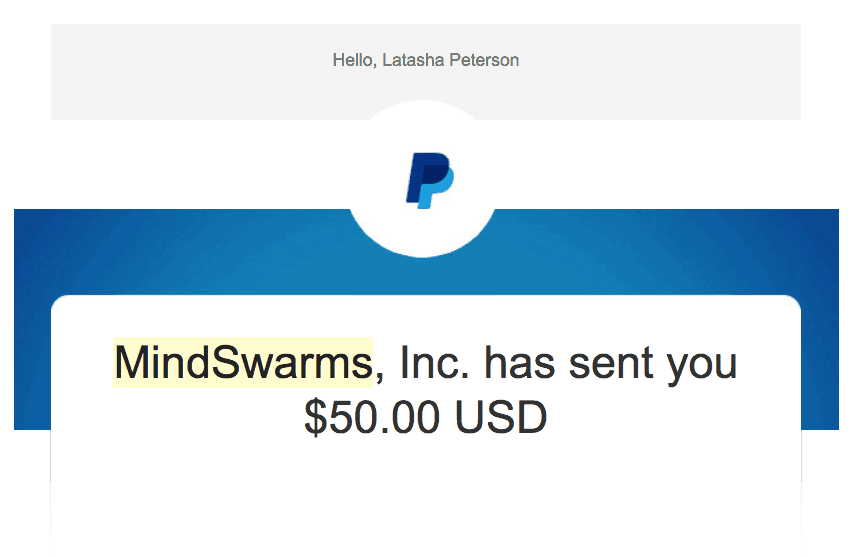 The cool thing about Mindswarms is that you can get paid within 24 hours via PayPal. So if you aren't afraid to do video surveys this service that would be amazing for you to make an extra $50 per month. Check out Mindswarm by clicking here!
4. Use Swagbucks
Swagbucks is another one of my favorite survey sites.
Not only can you take surveys on Swagbucks and make money but you can also make money from using Swagbucks as your search engine, by playing video games, by looking at videos, by referring other people to the site, and more.
I currently make around $150-$200 an extra month in gift cards. I just recently got rewarded a Walmart gift card from Swagbucks after my SB points hit 2,500 points.
How To Grow Swagbucks Points?
I currently use Swagbucks as my search engine on one of my computers. So, every time I search for something on their search engine I get rewarded points.
I also use the Swagbuck's referral program to refer others to the site. Since Swagbucks is amazing I love telling other people about the site.
I also use Swagbucks when I shop online! Every time you shop online at places as such Target and Walmart you can get rewarded points which you can turn into gift cards and extra cash.
If you are looking for more details on how I get rewarded gift cards every month from Swagbucks I have a post on this site that shares my tricks. Check out the point by clicking here.
On the Swagbucks website, you can get gift cards from Target Amazon Walmart, Amazon, and more. Check out swag bucks here and get a $5 dollar bonus for signing by clicking here!
Additional Survey Sites To Make Money From Home
5. Teach English Online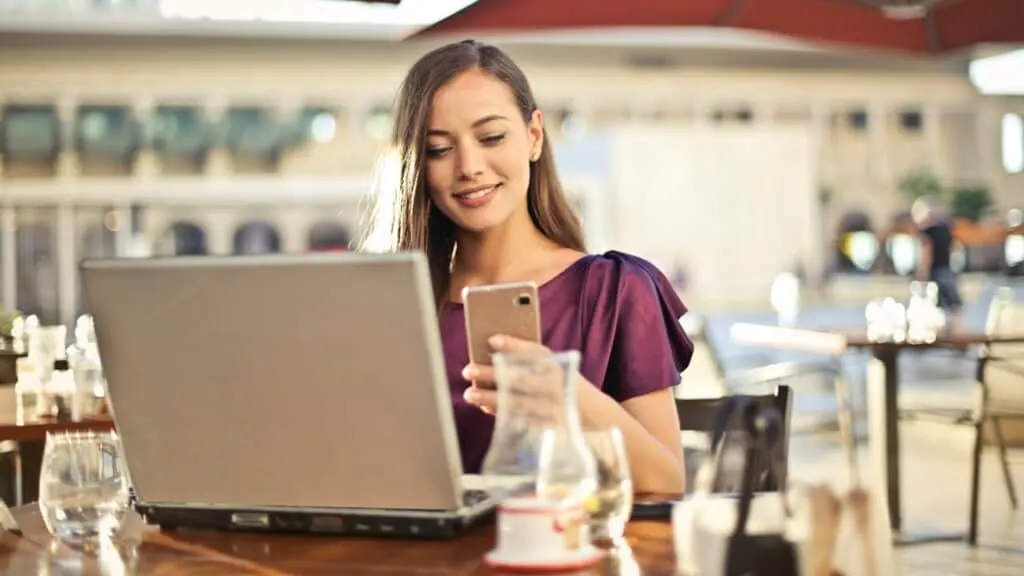 Do you have a love for teaching? If so, you can check out VIPKIDS. With VIPKIDS you can get paid up to $18 an hr to teach children that live in China throughout the day. You can even teach from home while your little ones are asleep during the night. Oh! And Don't worry, you do not need to know any foreign language to become apart of their team.
Another huge plus is that their team also creates all the lesson plans for you so all you have to do is go over the lesson plan and show up! I love this type of side hustle because you can do it right in your own home without a commute. So, if you have a Bachelor's degree you can totally apply for VIPKIDS and start making full-time income this month.
6. Become a Brand Ambassador
Being a Brand Ambassador was one of the funniest side gigs I ever had. When you become a Brand Ambassador you can get paid to work at events to promote companies such as McDonald's Verizon Wireless, Pepsi and more. Brand Ambassadors are hired to promote the brand in a positive light to the public while providing consumers with a memorable face to face experience.
When new events come to town many promotion companies hire brand ambassadors to help assist them with the different tasks to make sure the events run smoothly. The duration of the events varies as some maybe for a day and others lasting up to 3 to 4 weeks or more. Some companies that hire Brand Ambassadors are: Big Orange Productions, Encore Nationwide, On The Rocks Models, Event Pro strategies & you can also conduct a Facebook Search [In the search box put: Brand Ambassador + Your City] (Ex: Brand Ambassador Chicago)
7. Go Shopping
If you love shopping you can earn extra money while you shop with your kiddos. Different companies hire people to go to different stores to report how the store is performing. When you accept a mystery shopping job you get the chance to rate the customer services of the stores. You can become a mystery shopper for telephone companies, grocery stores, and places like Jiffy Lube.
Mystery Shopper self-assigns the shops they want to perform based on their schedule so you will be able to take jobs that fit your schedule. The price range for each assignment ranges between $3 to around $25 per shop.
Some of my favorite and legit mystery shopping companies are: BestMark, Sinclair Customer Metrics, MarketForce, Intelli-Shop, and Confero (Note: If you find other mystery shopping companies that are not listed below, NEVER pay the mystery shopping company to sign up or pay to see their shopping list! The legitimate ones never ask for payment from you. Also, check to see if the mystery company is a member of the MSPA).
8. Start A Blog
This one has seriously changed my life! I started this blog in 2015 and have been able to make full-time income writing different blog posts and promoting them on social media such as Pinterest, Instagram, and Facebook. I have also been able to connect with other amazing bloggers and create content courses that have helped more than 2000 Creatives.
If you are looking to start a blog I always suggest finding a niche that will help other people solve their problems.
For example, I just check out a blog called Exclusive Pumping and the whole website is about how to succeed at breastfeeding as an exclusive pumper. Exclusive pumping means feeding your baby with breast milk by pumping with a breast pump such as the Medela Pump In style (I highly recommend that one).
Her site is great because there is a huge audience of women who want to find more information about the topic. So, she is educating women of a topic that they need. I have been to her site over 20 times in the past 10 days so I am sure there are other women who have as well. Get the hint? =)
Stupid Simple SEO is another niche site that focuses on a direct topic which is SEO. If you are a blogger you will need to learn about SEO. Mike the founder of the site shares resources and tips on how to master the SEO game one step at a time.
So! When you start a blog it's a great idea to pick a profitable niche that you love so that you can make income from it while you stay at home.
My favorite profitable niches are:
Family + parent ( Children life, parent resources, house tips, etc)
Personal finance ( How to make money, budgeting, saving, etc)
Mommy blogging ( Pregnancy, mommy life, babies, etc)
Food Blogging ( How to make recipes)
Christian Blogging ( Bible Study, How to grow in faith, etc)
Fashion ( Your views on updated fashion such as clothes and shoes)
DIY and Craft ( How to build, how to make something for adult and children, how to design it yourself, etc)
Fitness + Healthy Eating ( How to lose weight, how to eat better)
If you are looking to start a profitable blog click here for a full tutorial.
9. Do Virtual Assistant work
There are a lot of places where you can do virtual assistant work. Places online where you can find virtual assistant work are: Fancy Hands and TimeEtc.
Also, if you want more information on how to succeed as a Virtual assistant check out this post which shares information on how to pick virtual assistant jobs and make money quickly! Click here to check it out on this site.
If you love to write you can also check out these places to find places that hire bloggers and writers to write articles online: Listverese, Hubpages, Money Pantry, MetroParent, Her View From Home, The Penny Hoarder, Knowledge Nut, HowlRound, Doctor of Credits, & Matador Network.
10. Remote Call Center
In the online world, customer service jobs are high in demand. So, if you like working with people via phone or online then a customer service job might be great for you. The great thing about online customer service jobs is that you can do them in your PJ's and in the comfort of your own home.
Different companies such as Apple, Uhaul and more hire people to help with IT support, customer service support, chat support, and more. A lot of positions are seasonal but some can lead to full-time work from home jobs. Some great places to check for jobs such as these are 1-800 Flowers, Convergys and U-Haul.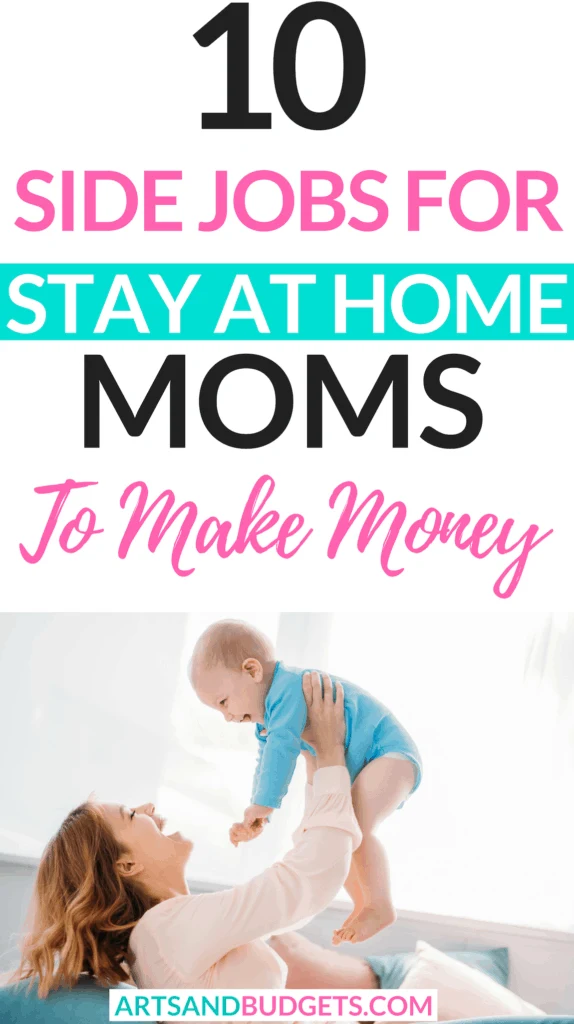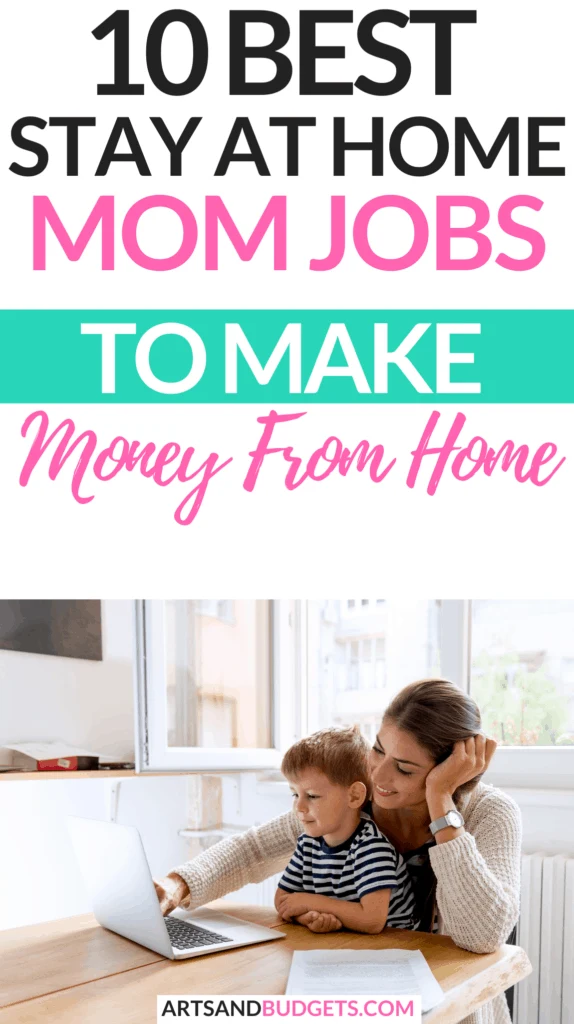 ---