When I first heard about the $750 Shein Gift Card, I was a little skeptical because of how many scams are out there. So, being the avid researcher I am, I decided to look more into this topic to help give my readers more information about what it really is.
From my research, I found out whether the $750 Shein gift card is legit or not. In this post, I will cover what the $750 Shein gift card really is and if it's really worth your time or not.
What is the $750 Shein Gift Card?
If you haven't heard, the $750 Shein gift card is a part of the Shein's Flash reward program. With this reward program, you can earn a free gift card when you complete a set number of deals within a specific time period.
To be eligible for the $750 Shein gift card, you must complete 20 deals. Some examples of the type of deals you might be asked to do are signing up for free trial products for a service or products or making a purchase with a specific link.
Are the $750 SHEIN gift cards real?
From my research, I found out that the $750 Shein gift card is not the best way to earn a gift card because too many red flags come with the $750 Shein Gift card.
Receiving it can take a lot of time, so it isn't as easy as some might think. You will have to devote time and effort to actually get through the whole process of completing the small tasks that are required to receive the gift card.
In my opinion, most people think the offer is not real because of the amount of tasks they have to complete to receive the gift card. Flash Rewards also makes it hard to complete the deals.
I found reviews of people who have paid to sign up for the deals but never got paid. See a customer below share her story on signing up for the deals but never getting paid.
Here are additional reviews from Reddit of individuals who have signed up for the $750 Shein Gift Card with Flash Rewards
SophieKW12: My friend won the $750 SHEIN card, she spent all of it, but 4 mounts later nothing has arrived. total scam.
Bjsbt: I saw a review on Trust Pilot about this specifically. The girl tried twice and said she never got anything. I guess when you sign up, the Flash Rewards thing makes you complete a bunch of stuff before sending in the reward.
HairlessEntity: I've seen a ton of mixed reviews. It seems like at the end of the day, they do pay out. It's just that you have to PAY TO EARN (offers on their site, subscriptions etc), some offers don't work, and a lot of people tend to give up hope before they finish this tedious ass set of qualifications.
My recommendation would be to make sure to read all the terms and conditions before you begin the process of earning the $750 Shein gift card to get a better understanding of the requirements needed to complete each task.
Personally, I wouldn't waste my time trying to complete offers to receive the gift card because there are additional ways to earn gift cards. Read unit the end of this post to find out more ways to earn gift cards legitimately.
How Does The $750 Shein Gift Card Work?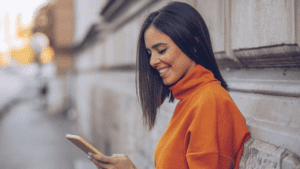 The Shein gift card is a part of the Flash Rewards program. Flash Rewards is a company that partners with many brands to offer different rewards for completing tasks from my research. In order to receive the Shein gift card, a person must complete numerous tasks within a certain time frame. Here is how to get started:
First, you will need to sign up for the offer on the actual Flash reward

website.

You can earn points by completing different tasks when you complete your registration.

Your points will be used to unlock levels. Remember that each level requires a specific amount of tasks to be completed.
You will have to complete 20 deals in total to claim the $750 Shein gift card, which seems like a lot to me.
They also have another option: you can complete 25 deals/ tasks for a $1,000 reward instead. But remember that completing the deal or tasks isn't as easy as many think.
Each deal can vary regarding how difficult it may be to get through it. Some deals require the person to do things such as install an app or complete a survey, while other deals might require you to sign up for a free trial offer.
Another thing that stood out to me about the deals you must complete is that some people might have to spend money to sign up for the deal. As a result, it's essential to read all the terms and conditions before you complete the deals.
When you complete all the deals, you will asked to submit documents such as screenshots and confirmation emails to Flash Rewards. They claim this helps see proof that you actually completed the deals.
From there, Flash Rewards claims that the customer will receive a $750 gift card once all completion documents are reviewed and received.
So, it is important to read all the instructions carefully before you start any deals because, from my experience, some of the deals seem scammy.
Below is a screenshot of how Flash rewards work when it comes to sending out rewards. I am unsure how true this is, considering many people have stated they haven't gotten paid.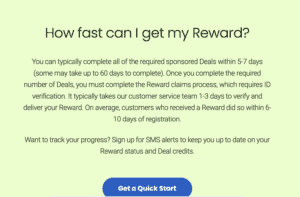 Is the Shein $750 Legit?
Like others, when I first heard about the gift card with Shein, I was skeptical because of all the red flags I had seen with others who had tried to get the gift card and failed.
On the flip side, I saw a few reviews from people who actually did receive the $750 Shein gift card. So, it seems to be a hit or miss.
With so many scams out there you want to ensure that you stay safe when inquiring about the Shein $750 gift card. One of the ways I find out if a deal is legit or not is by finding reviews online.
Many people online have shared their experiences with Shein gift cards on platforms such as Reddit. If you see a lot of negative reviews, take caution because that could mean that the deal or gift card is a scam.
Additionally, look for what type of information the company may require you to submit before receiving the gift card. Be cautious of sending your personal or financial information to anyone online. If a company asks for information such as a social security number and driver's license number, it could be a scam.
Is The Shein $750 Gift Card A Scam?
From my experience, while some people may have gotten the $750 Shein gift card, it seems to be a little scammy to me. Most advertisements online make it seem like it's super easy to get a gift card, but that's not the case.
In reality, it's really hard to complete the deals and to actually get paid. Many customers have reported issues of completing all the offers and never getting paid.
While some people have gotten paid, I am not sold on the program and believe that most people who sign up for the program never get paid.
What is Shein?
So, while we have been covering if the $750 Shein gift card is real or fake let's cover what exactly is Shein.
If you love fashion, you might have heard of Shein. Shein is a popular online fashion retailer that offers a lot of different clothes & shoe styles. They also offer accessories and other things like party supplies, furniture, etc.
Over the years, Shein has become famous for their deals & discounts on the items they have listed on their website. You might see the deals and discounts when you go to the Shein website. Some of their most popular deals are:
New Items:

Shein will add new items to their inventory, and many of them will be available at a discounted price. This is a great way to find the new trending items in the store.

Coupons & Promotions:

Shein is notorious for having new deals and promotions on their site daily. You must sign up for their free newsletter to grab the coupon or promotion.

Flash Sales:

They often have flash sales that may last for a limited time.

Free Shipping: When your order reaches a certain amount, usually $49, on their website, Shein may also offer you free shipping.
So, while the $750 Shein gift card doesn't seem legit to me, the actual retailer (Shein) is a legit fashion retailer.
How To Find Shein Real Deals and Promotions
If you are currently looking for ways to find Shein deals and promotions without the $750 gift card tasks, here are a few ways to find them.
Check the Shein website:

One of the best ways to find Shein discounts is by going to the official website. Shein has many deals and promotions on their homepage everyday.

Follow Shein on social media

:

Another great way to find promotions and deals is by following Shein on social media. They often post deals and promotion offers on their social media accounts, such as Instagram, Twitter, and Facebook.
Newsletter:

Another way to grab deals from Shein is by signing up for their newsletter. They usually send out weekly deals and promotions to their subscribers.
So, if you are looking for additional ways to grab deals and promotion offers, check out some of the legit ways above. These are great if you want to save money and love budgets.
Alternative Ways to Earn Gift Cards
While the $750 Shein gift card offer may seem tempting, there are other ways to earn rewards and save money while shopping. Here are a few alternative options:
Swagbucks
Swagbucks is one of my favorite platforms to earn gift cards from home. Since joining Swagbucks in 2015, I have earned over $11,000 by referring people to the site and completing surveys.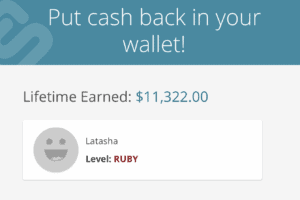 Additional ways to earn gift cards on Swagbucks are completing online surveys, watching videos, playing video games, scanning grocery store receipts, and more.
As a new member, you can earn a $10 welcome bonus, which can also go towards gift cards. On this platform, you cash out with 100 swagbuck points, which equals $1. I have gotten gift cards from places such as Target, Amazon, Paypal, and Walmart on the platform so this platform is legit.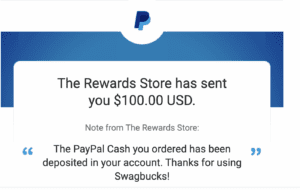 Survey Junkie
Survey Junkie is one of the best highest-paying survey sites because when you complete your profile on the site, you get matched with the best surveys for your profile.
They also let you redeem your points for cash via PayPal or eGift cards. Check out Survey Junkie here.
Inbox Dollars
InboxDollars was one of the first survey sites I signed up for years ago. Because of all the ways you can earn money on this site, it's one of the best ones to sign up for. Not only can you make money from taking surveys, but you can also make money by watching videos, reading emails, playing games, and much more.
Mindswarms
Mindswarms is a legit video survey site that will pay you to give your opinion on certain topics via video. It's one of my favorite research platforms, and I have earned over $200 on the platform, which pays out via PayPal. If you are accepted into a video survey, you can earn up to $50 to answer questions about a specific topic.
FAQ
Are the $750 Shein gift cards real?
In my opinion, the $750 Shein gift card program isn't real. While some people claim to have gotten paid, it is too many red flags for me to suggest this program to my readers. So, if you are considering it, please do your research and find reviews from others who have gone through the program.
Should You Use Flash Rewards?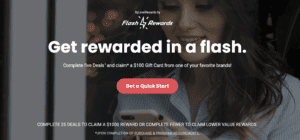 I wouldn't recommend using the Flash Rewards for earning gift cards. There have been numerous reviews from people who have stated they completed the deals but never received their gift cards from the platform. If you are looking for legit ways to earn gift cards, check out platforms such as Swagbucks and Inbox Dollars.
Does the $750 free Shein work?
No, in my opinion, the $750 Shein gift card program doesn't work. Many reports have been of people never receiving the gift card, even after going through all the deals and paying money upfront.
Are There Any $750 Shein Gift Card Codes?
No, from my research, there are no $750 Shein gift card codes. If you have ever seen this advertised online, it is likely a scam.
Final Thoughts on $750 Shein Gift Card
From my research, the $750 Shein gift card through flash rewards isn't worth the time. Many online reports have stated that they complete all the deals but never receive payments. Additionally, customer service with Flash rewards seems to be nonexistent or not the best when it comes to contacting them.
So, if you are considering trying the Flash rewards program, please read all the terms and conditions and remember never to send personal information.
Looking for additional ways to earn money online? Check out the articles below