Are you currently looking for more information on how to take feet pics to earn more money? If so, this post is for you! Selling feet pics has been on the rise all this year, and while it's not my type of side hustle, as I prefer to start and monetize a blog, this side hustle is one that many people have found success with.
If you want to start selling feets pics and are still determining what type of photos you should take, the post will go into more detail on how to take great photos to stand out.
What is the best app to sell feet pics on?
We recommend Feet Finder as the best platform to sell feet pics on. Currently Feet Finder has a 4.8/5 rating on Trust Pilot and is the leading platform to sell and buy feet pics on. So if you want to sell feet pics, check out Feet Finder.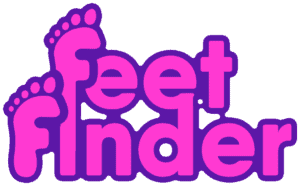 How to Take Feet Pics
Why Do People Take Feet Pics?
One of the main reasons people take feet pics is to earn extra money. Also, some people find it super enjoyable and a creative hobby. But one of the main reasons is that they want to start this side hustle to earn more monthly money.
Many people look for stock images for various purposes, such as their business and/or to sell, and are willing to pay for high-quality feet pics.
I even discovered that some artists and sellers earn thousands monthly by doing this side hustle that replaces their full-time income. Places like FeetFinder allow you to sell feet pictures and create a profile to increase sales. Additional platforms to check out are Instafeet and Feetify. Remember that pricing and regulations for selling on these platforms may vary.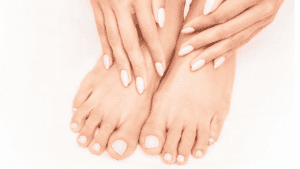 Another reason someone might want to take feet pics is because they are interested in becoming a foot model. You might succeed in this industry by selling feet pics if you have well-maintained and attractive feet.
Many foot models are in demand to showcase shoes, socks, and feet-related products to help businesses promote and sell more products. Popular cosmetic brands also hire foot models to help advertise their products and campaigns.
The key to foot modeling success is capturing different angles, poses, and settings to help bring out your uniqueness as a model. Once your portfolio is set up, consider going directly to different modeling agencies and brands. The agency or brand will want to see your portfolio, so it's essential to build it up.
To succeed in this industry, it is vital to take high-quality feet pictures. So, it's a great idea to focus on photography skills by looking at tutorials on Youtube such as this one.
Additionally, it's essential to maintain the care of your feet, so foot care is a must if you want to be a foot model. Most of all, devote some time to promoting your images on social media or start your own blog to promote the images.
How Do You Take Feet Pictures Successfully?
If you are looking to start a business in this industry to earn extra money, here are some key steps to take great feet pics.
1. Pamper and Take Care Of Your Feet
If you are considering getting started in this business, one of the best things to do is get regular professional pedicures. This is an excellent way to take care of yourself and also take care of your feet.
Getting pedicures can help your feet from cracks and discoloration because the techs will take care of your feet during each session. This can also help maintain the appearance of your feet, which can help you sell feet pics.
If you want to save money, consider doing the pedicure yourself at home with kits like this one. Also, consider picking visually appealing nail polish to enhance your feet and the appearance.
Exfoliating and moisturizing your feet is a critical step for feet care. This step can help you prepare for your future photo shoots and help the appearance of your feet look smooth and nice.
To help enhance your feet for photo shoots, try to exfoliate regularly leading up to the day of the shoot. You can utilize foot scrubs to help remove dead skin cells, promoting softer and smoother skin.
When exfoliating, clean the whole foot and look at areas prone to rough skin and buildup. After you finish the step, you can moisturize your feet with your favorite cream to help your feet stay even more hydrated. Lastly, make sure to wear socks as this will help keep moisturized to help your feet stay smooth and soft.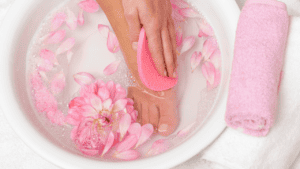 If you want to take great pictures, I highly recommend getting a foot spa treatment every month. You can go to a foot spa in your town or do the foot spa at your own house. I recently got a foot spa like this one from Amazon. and it has been a game-changer for me. Having a foot spa treatment can help your feet feel smooth and nicer within.' 15 -20 minutes. I also recommend adding your favorite oils to the bath as well to give it a personalized touch.
2. Photography Equipment and Settings
The camera is one of the most important forms of equipment when taking photos. It is essential to pick a camera that delivers high-quality images and captures crisp and clear photos.
I have a Canon camera, which is incredible for taking high-quality photos, which is perfect for any photo shoot. If you want to build up your portfolio, pick a popular camera with an excellent rating, such as the Canon camera.
This camera usually comes with great lenses, allowing you to adjust the focal length for your needs. So, if you have a budget for it, I recommend getting a high-quality camera to take feet pics.
If you are on a tight budget, you can use your iPhone or Android phone to capture the images. I have an iPhone that takes impressive photos, even for photo shoots.
I recommend focusing on the lighting if you want to take professional feet pics. So, it's important to have natural light or purchase a ring light to help enhance the images. To help capture natural light, find places with a lot of windows to help maximize what is available for free. Try to avoid shooting directly in the sunlight as this can cause harsh shadows. Instead, try to hit your town's first and last hour of daylight.
Also, you can grab a ring light, one of my favorite forms of equipment for my blogging business. Having a ring light can help control the lighting in any environment, which can help you get the results that you want. Lastly, consider purchasing a photography light kit that can come with a stand, lights, and other equipment needed for a photo shoot.
Another piece of equipment you want to invest in is tripods and props. Tripods help stabilize your camera, which can help prevent blurry images. Tripods also help the images stay sharp and focused, making this a huge plus to have at any photo shoot.
Some props that can add to your pictures are feathers, jewelry, leaves, and even rocks. Make sure to pick a great location with a beautiful background to bring out the photos. Choose a simple place because this will help bring out your feet which can make your feet the main attraction
Composing the Perfect Feet Photos
Choosing the Background
When you are in the brainstorming stage, test out different backgrounds to see which ones would work great for your shoot. I recommend using a simple background so that your feet stand out in the images.
You can use something as simple as a white background or a background with a neutral color. Take some time and look at inspiration on places like Pinterest for different backgrounds to use.
Poses and Angles
You always want to think and strategize the type of poses and angels you will use for your photo shoot. There are many poses and angles that you can try at your photo shoot. Here are some recommended foot poses and angles you can try during your shoot.
Front of the Feet
The front-of-the-feet poses are very popular in the foot industry. Try this one next time you have a photo shoot.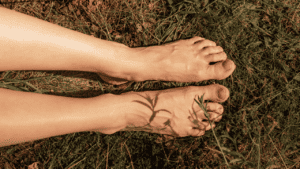 Feet In Sand
This is a fun pose where you can put your feet in the sand.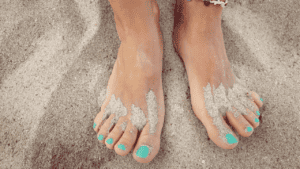 Heel Arch
The heel arch showcases the back of your feet. This is a nice pose to try standing up.
Feet in Air
This post is super cool and nice to try if you want to add poses to your list.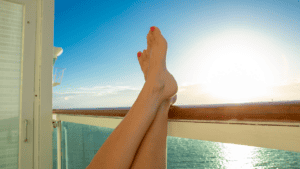 Feet Arch On The Side
Here is another foot pose you can try where you arch the side of your feet, giving a classy look.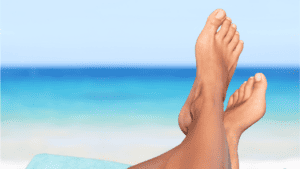 Feet In Heels
This is a cute pose to try if you want to gain inspiration. The heel's photos are always classy and nice.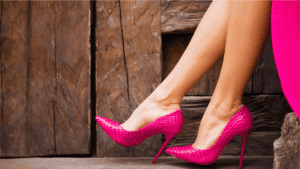 Building Your Feet Pics Portfolio: How To Take Feet Pics
Quality and Variety
To help develop your portfolio, focus on quality and versatility. To help with this, you can focus on capturing high-quality images. Images that are blurry and not clear can hurt sales.
Also, make sure to showcase different foot poses that can show potential in your unique images. It's also essential to make sure you maximize your photo shoots before your photo shoots, so pamper your feet, find the best camera, and research proper lighting to help have a great shoot.
Online Platforms and Social Media
To help promote your feet pictures, you can utilize the following platforms. There are a lot of platforms & apps dedicated to helping sellers sell feet pics.
Facebook:

On Facebook, find Feet selling Facebook groups to connect with buyers. Make sure never to give anyone any personal information on this platform as well. It's a great idea to keep all information, such as credit card information and your address, private.

While in Facebook groups advertise your feet pics, and there is a great chance buyers will contact you directly.
Instagram: On Instagram, you can start posting feet-like content and your feet pictures. Make sure to use relevant hashtags such as the ones listed below

#feetpics

#feetlover

#Sellfeetpics

#Cutefeet

#feetmodels
This will help you be seen in front of people who want to see feet pics. Instagram is a great platform to start a business on.
Feet Finder
If you want an app to sell feet pics, try out Feet Finder. On the Trust Pilot website, they currently have over 300+ reviews with a 4.8 rating. If you want a platform to test out and sell feet pics on, check out Feet Finder.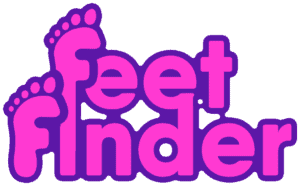 Instafeet
Instafeet is a website that many people use to sell feet pics daily. On this platform, you can post content and market your feet pics to buyers. This is another platform dedicated to selling feet pics.
Feetify
The Feetify website claims to be the only site to pay you for your high-quality feet pictures and videos even if no buyers buy from you.
You can join anonymously for free and then post pictures and images to attract buyers once you connect with buyers who can help you increase sales.
As always, remember to practice caution when communicating with potential buyers on any platform that you choose. As with any industry, scammers may try to take advantage of individuals by stealing their information or by taking advantage of their work.
So, it's vital to protect yourself and always follow the guideline of each platform that you sell feet pics on.
To be successful in any industry, consistency is key– so if something isn't working, test out a new one to see how it goes.
What kind of feet pics sell the most?
When it comes to selling feet pictures, there isn't one specific category or type of picture that sells the best. If you are looking to become successful at selling feet pics, focus on creating high-quality pictures. These types of images tend to do excellent in sales. So, prioritize the quality of the images you want to sell, which will help you market them.
Is it legal to sell pics of your feet?
In most areas of the world, selling feet pictures is legal as they don't consider the pictures "adult content." So, it is a legit way to make extra money for many influencers, models, and artists. FeetFinder is a platform that you use to sell feet pictures legally.
How To Sell Feet Pics Successfully: How To Take Feet Pics
If you want to sell feet pictures, you should look into online platforms to do it. Platforms like FeetFinder and Instafeet put you in front of people looking to buy feet pictures daily. These platforms help connect you to potential buyers when you join.
Getting in front of potential is essential to succeeding in this market. The platforms listed above also allow sellers to communicate directly with buyers to find the best ones.
While these platforms are great to use, it is vital to keep your personal information private and set up an email expressly set up for your new side hustle. As always, if something seems off, remember the customer service of each platform.
Setting your prices is a critical factor in selling feet pics successfully. First, research others currently selling feet pics on platforms such as Feet Finder and see what other sellers charge for feet pictures.
This type of research will help you see what the average price feet pics are going on for on popular platforms. You want to ensure you make a fair amount of money each month without being taken advantage of while selling.
Another area of focus is negotiation which might happen in some cases with buyers. Some buyers might have requests, and you can charge them more in those cases. In this case, you want to make sure you remain professional and give them an honest offer without devaluing your work.
Categories and Customization
Another area to focus on is categorizing your feet pics. This will help you showcase all types of styles, which can help attract different buyers. For example, you might have some photos with jewelry and some without jewelry.
Having different categories can help you attract potential buyers and can help you organize your photos for easy use.
FAQ: How To Take Feet Pics
How much should I charge for feet pictures?
One of the cool things about selling feet pics is that you decided how much to charge for selling feet pics. On average most people charge between $5 – $50 for feet pictures.
With a 4.8/5.0 rating, Feet Finder is one of the leading platforms to sell feet pics on. There are more sellers on this platform, so keep that in mind if you are a beginner.
Final thoughts On How To Take Feet Pics
This article shared some tips on how to take feet pics successfully. While selling feet pics is a side hustle on the rise, it is essential to make sure to take high-quality feet pictures to maximize your chance of succeeding. It's also very important to take precautions and protect your privacy.
Never give out your personal information, such as your address, full name, and financial information. Are you currently selling feet pics? Let us know in the comment section which platforms are your favorite.
Additional Resources