This post may contain affiliate links. Please read my disclosure for more information.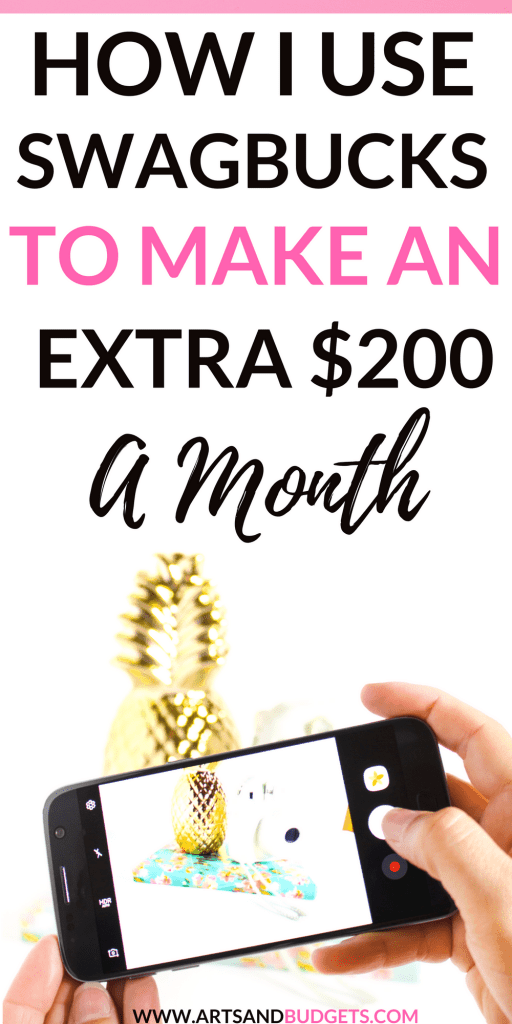 Creative Ninjas! Are you currently looking for ways to make extra money this month? If so, I might have a FUN option for you! For the past year, I have been making an extra $200 per month from an amazing site called Swagbucks On Swagbucks there are a ton of ways you can make money such as through referrals, watching videos, taking surveys and more. The site literally has almost every fun you can make money fast. It's also a great site to make passive income through their referral program. I currently make the most money from the site by using their referral program and using their Yahoo-powered search engine.
So, this post will share how I make an additional $200 per month using Swagbucks daily.
RELATED POSTS
---
How I Use Swagbucks To Make An Extra $200 Every Month
What is Swagbucks? How does it work?
Swagbucks is a site where you can earn points daily and turn them into gift cards or cash every day. Once you get a certain amount of points you are able to redeem the points for gift cards to places such as Target, Walmart, Pay Pal, Applebee's, Amazon and more. On the site, you are able to play games, watch tv shows, use it as a search engine and more to earn points every single day that you can turn into gift cards.
Pros of Swagbucks
You can earn points daily from doing what you already do.
You can turn your points in to receive gift cards to some of the top stores around the world such as Walmart, Target and more.
If you prefer to turn your SB points in for cash you can select the Paypal option. With this option, Swagbucks will send your payment to your PayPal account within' a week.
You can use the Yahoo-powered Swagbucks search engine and earn points every time you search the web.

The payout is super quick once you submit your points in!
1. Get Paid to Search the internet
A great way that I make money from Swagbucks is from using their Yahoo-powered search engine. You can make 25-50 SBs per day just from searching the web right from the Swagbucks site. Simply go to the Swagbucks site and use their search engine at the top of the page to earn points.

You can also add the Swagbucks search as a default search on some of your computers to earn daily. Once you set it up and won't even realize that you are using it which is uber awesome for me. I get rewarded points every time I search for something on their search engine on my computer. This is awesome because I get paid to do something that I do every day regardless.
While on their search engine you will be able to see your points load up every time you get rewarded when you add Swagbucks as your search engine on your computer. In the example, e below it shows my point loaded up in the upper right-hand corner.

So the cool part is that I make money every single day from having Swagbucks as my default search engine on one of my laptops. Pretty groovy, right?
2. Referrals
Swagbucks has one of the best referral programs where you can share your personal Swagbucks link on your blog posts (Click here to find out how to start a money making blog) and/or social media to promote the site.
With the referral program, every time you refer someone to Swagbucks and they sign up you will earn points. This is one of the quickest ways to earn points from Swagbucks. At the beginning of the month, you are able to receive bonuses from the referrals that signed up through your link from the previous month. Oh! Once you add referrals and they sign up through your Swagbucks link you will earn 10% of the SBs that your they earn for life! How awesome is that?
3. Cashback on online shopping
If you do a ton of online shopping you can earn big on Swagbucks! Swagbucks partners with places such as Walmart, Target, Amazon and more to give you a chance to earn while you shop online.
Swagbucks will reward you points for each time you do online shopping and purchase items through their portal from selected stores. You can easily earn between 1-7 SBs points for each dollar that you spend from online shopping.
To earn points from your online purchase(s) simply go to the site you are looking to purchase the item(s) and then click on the "active" on the Swagbucks extension slider that pops up in the corner as seen in the example below.

Once you click activate you will be able to earn points from your purchase. In order for the Swagbucks extension to pop up every time, you shop online make sure to download the Swagbucks extension by clicking here to add it your browser!
You can also go directly to the Swagbucks site and click on the word "Shop" on the left side of the website and search through the different deals and cashback opportunities they have for the day.
4. Play games
If you love to play games then Swagbucks is great for you! Swagbucks has a ton of free and popular games such as Bingo and Wheel of fortune you can play daily and make money from. I know a lot of people who really love playing games and the section would be great for them.
5. Watch videos
Another really cool way to earn SBs point is by watching videos on Swagbucks daily. You can earn 1-4 Swagbucks (SB) just by watching short videos on the platform daily. Some of the video categories are music, entertainment, politics, health and more. When I first started on Swagbucks last year I would pull up the Swagbucks videos and watch a few of them and earn point instantly. This was really great for me when I worked a full-time job and needed a laugh. The great part is that I was able to make extra money by watching the videos.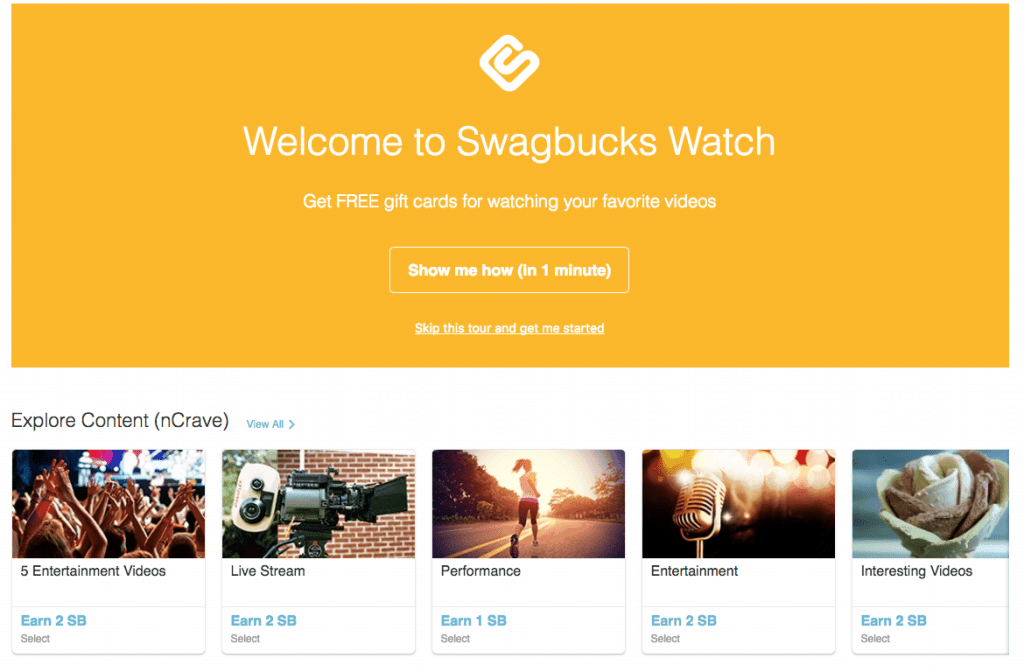 6. Discover deals
Another awesome way to earn Swagbucks points ( SBs) is by clicking on the Discover tab. In the discover section you will be able to find deals that you can sign up for and get mega Swagbucks points. You can earn points from almost anything on the Swagbucks discover section. For example, you can earn 500 SBs point for signing up for Hulu right now on the site.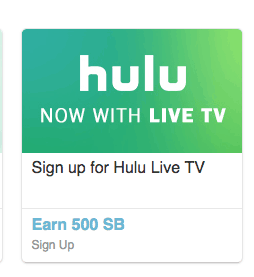 And you can also earn 4500 SB for signing up to be a host for Airbnb!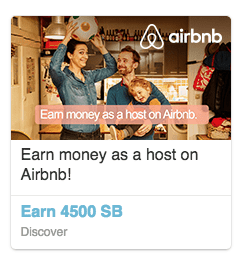 So, if you are looking to sign up for a new service totally check out the discover section on Swagbucks so you make money from signing for the new service.
7. Answer Questions on surveys
If you have time you can also earn SBs by answering questions on the different surveys on the site. I would suggest this option if you want to kill time and add to your Swagbucks point fairly quickly. Remember the more SBs points you get the more money you can add to gift cards on Swagbucks. Check out more about Swagbucks in the video below!
---
There you have it! Over 7 ways you can earn more from Swagbucks this month! Swagbucks is seriously my favorite go-to sites to make extra money. I have earned so many gift cards and have even paid for all my Christmas shopping from gift cards that I saved up from Swagbucks.
Currently, they are one of the most popular reward programs on the internet and have already paid more than $245,346,293 in cash and free gift cards to different individuals that use the site daily?
If you are looking to try out Swagbucks today? Grab your $10 bonus credit by clicking here to sign up!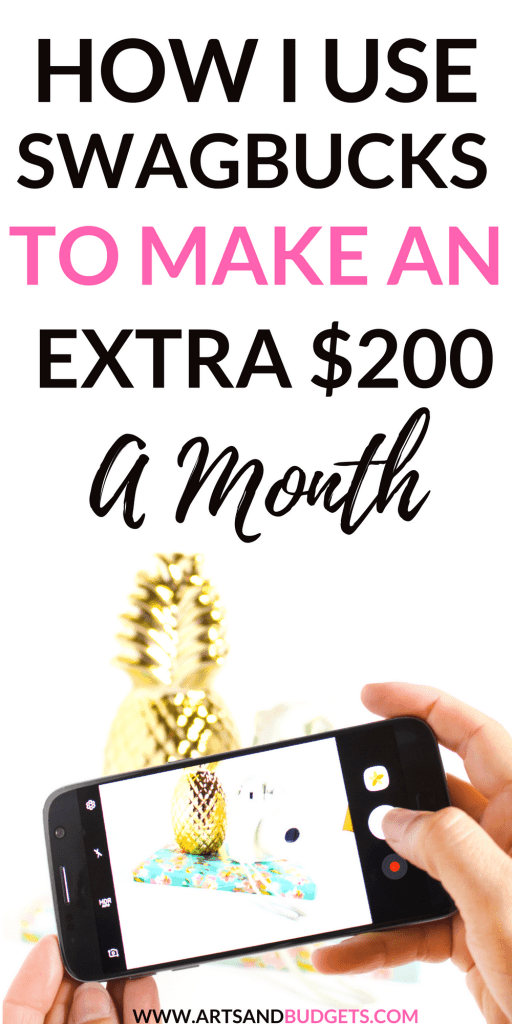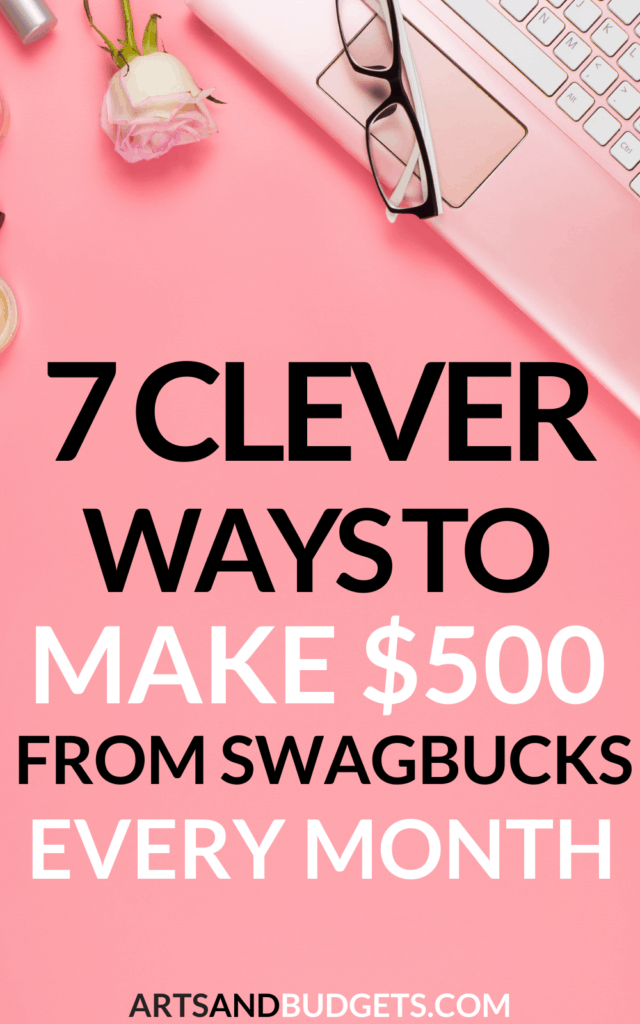 ---