Are you currently looking for ways to make extra money from home? If so, this post might be a great resource for you. When I had my first son in 2016 there was nothing I wanted more than to work from home while staying with him.
At that time my husband and I talked about the possible ways I could stay at home and decided it would be best if I did while he worked downtown. During that time I looked up different jobs that I could do while growing my blog and I found some amazing work from home jobs.
This post shares over 25 work from home jobs with some paying up to $25 an hr. So, if you are looking for ways to work from home check out some of the jobs listed below to see if any are a good fit for you.
Related Posts
---
25 Easy Work From Home Jobs Paying Up to $50 an hr
1. Start A Blog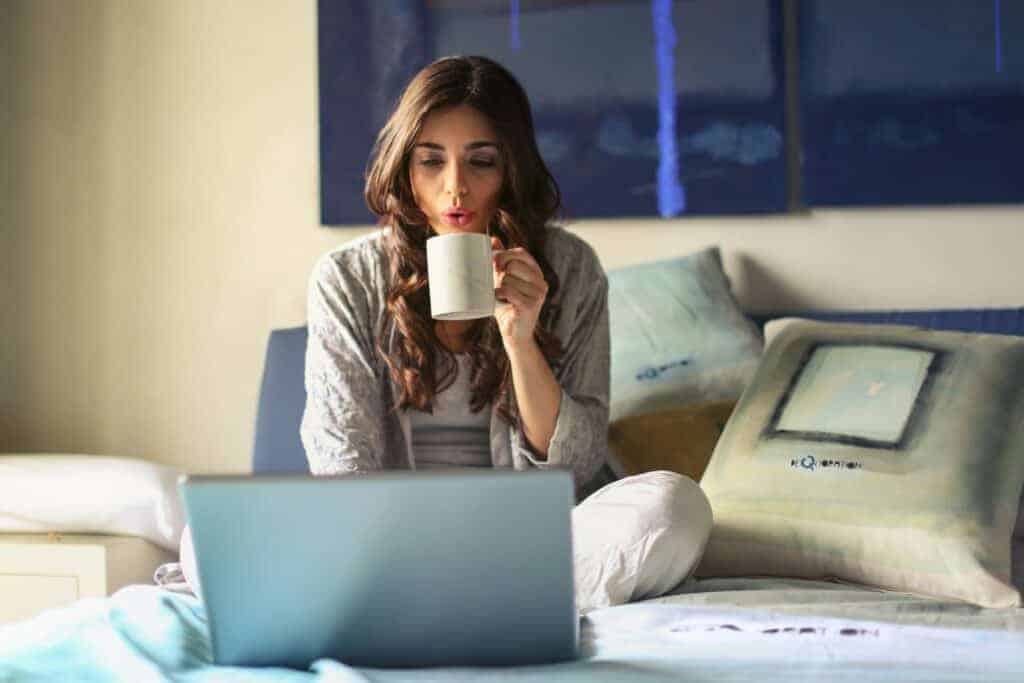 One of the best decisions I made in 2016 was to start a blog. Since then, I have been able to stay at home with my children and make a full-time income. If you have a topic that you are passionate about that can help others solve a direct problem you can totally start a blog this month.
Since starting my blog I created 9 income streams of income from it and currently I earn over $ $5,000 per month in passive income. I have been able to turn my blog into a profitable business and it's by far one of the best decisions I have made career-wise.
One of the first things I suggest when starting a blog is to pick a great hosting. The hosting I recommend when starting out is Bluehost. It's one of the top 20 largest hosting sites for websites.
If you are looking to start your own blog today I have a detailed post that how to get started today. Check out the post by clicking here.
Also, if you are looking for a way to make money with your blog click here to read this blog from home guide
2. Online Chat Representative
If you are looking for a great work-from-home job becoming an online rep is a great option. As an online chat rep, you will have duties such as helping customers through a live chat support system. If you aren't a huge fan of being on the phone this might be a great job for you.
According to ZipRecruiter Online chat representatives earn an hourly rate of $15 per hour. Some of the duties you might have as an online chat representative are; resolving payment issues, answering questions through an online portal, and helping customers place orders.
Another great company that offers a ton of great benefits is Apple. Apple tends to always be open to hire new at-home advisors and other work-from-home jobs. They look for new workers to help with customer service needs so if you are great at serving and helping customers check out Apple's job opening by clicking here.
Below are additional places that hire online chat representatives.
3. Earn Money With Cash-Back Credit Cards
I am an advocate for handling credit cards responsibly and if you can do it you can also look into taking advantage of cash-back reward credit cards. Cash-back credit cards have some advantages such as offering cash-back rewards and/or rebate incentives when you make a purchase using the card. Last year I earned an extra $50 from one of my cash-back credit cards before paying it off.
Check out some of the best credit cards to earn cash-back in 2021 from CreditSoup – Cash Back Rewards Cards.

4.

BookKeeper
If you have a background in accounting or bookkeeping you can totally work from home as an online Bookkeeper. Bookkeepers are responsible for handling businesses' financial transactions such as sale revenue, purchases, and expenses. They are the go-to person for all business records and to help keep the business's finances organized.
Most bookkeepers have accounting knowledge and understand accounting best practices. They also provide financial statements and other financial reports for the business that they work for as well.
The average hourly rate for a bookkeeper is $18.58/ hour according to Indeed. Some companies that hire bookkeepers are listed below.
5. Online Moderator
Online moderators help business owners keep their online groups & platforms safe. They are usually in charge of cleaning up profanity and keeping online groups safe to use. For example, an online moderator for a Facebook group might check the comments in the group to make sure they are sure and that everyone is following the rules of the Facebook group.
Online moderators usually have a great sense of social media and the different online forums. Check out the places below for online moderator jobs
6. Become A Podcaster
Podcasting is similar to having your own radio station because you make audio or video recordings and then put them on the internet for people to listen to your episodes.
Some of the ways you can make money from podcasting are through working with an ad publishing company and through affiliate marketing.
Jannese Rodrigeuz of the podcast Yo Quiero Dinero earns over $10k per month and her podcast is currently the #1 Latina podcast. Some of her income streams through her podcast are affiliate marketing and through ads on the site. So, if you have an idea for a podcast maybe consider creating one. Below are resources to help get you started.
7. Pet Sitter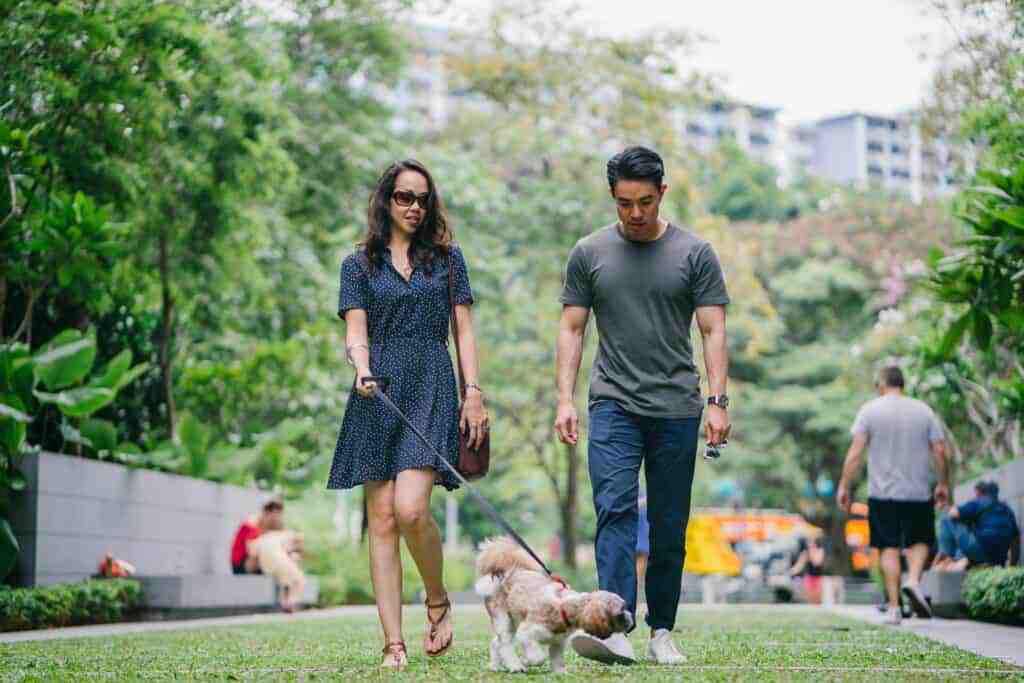 If you love animals you can pet sit and make extra money. Rover is an awesome company and currently the nation's largest network of pet sitters and dog walkers.
They have an easy-to-use website that puts you in front of thousands of people looking for pet sitters and dog walkers on a daily basis. You can make up to $1000 a month on the side just by becoming a pet sitter with their company.
8. Editor
As an editor, you will get the chance to edit documents and articles for different companies. Some of the job duties of an editor are planning and coordinating material for publication in newspapers, books, websites, and more.
When I took on a role as a GROW contributor I also had an editor review my work before it was published. Editors play a huge role in making sure everything is polished before the article goes lives.
A great company to look for editing opportunities is Editfast! Editfast has book reviewing and editing opportunities that you can apply for by clicking here! If you are looking for additional places that hire editors check out the places below.
9. Virtual Assistant
One of the best work-from-home jobs is a virtual assistant. Most virtual assistants help one or multiple clients perform the day-to-day duties associated with their business needs. They are self-employed workers who helped with administrative services such as data entry, making phone calls, social media management, scheduling appointments, and much more. A lot of virtual assistants have past experience as office managers and administrative assistants.
The average pay for a virtual assistant is $18.99/hr in the United States. Which equals out to be around $57,214 per year according to Indeed. So, if you are looking for a career where you can work from home and help businesses with their administration this is a great place to start. Below are companies that hired virtual assistants.
10.

Etsy Shop Owner
An Etsy shop owner is an individual that owns and operates a shop on Etsy. Etsy is an online handmade community. Different people around the world create the items that you see listed for sale on Etsy. On the Etsy site, you will find sellers who are T-shirt designers, card and invitation designers, jewelry makers, and much more.
Having great customer service skills is a must when you become an Etsy shop owner because you will interact with customers daily. According to Comparably, the average hourly rate for an Etsy shop owner is $51/hr. This will vary for each person.
How to get started: Below are resources on how to start an Etsy shop and make money. Also below is a Facebook Group filled with other Etsy shop owners. In the group, you can ask questions and receive advice from other shop owners.
11.

Graphic Designer
Graphic designers work with clients to create websites, logos, brand mockups, and much more. This job requires that you have a creative eye to design multiple projects, and it also requires that you have some necessary designing skills.
Some skills that graphic designers need are computer skills, knowledge of programs & software programs such as Canva, PicMonkey, Microsoft Word, and Photoshop. Additionally, graphic designers typically have a portfolio of their work on a website because most people want to see samples of what they have done.
According to the Bureau of Labor Statistics, the average graphic designers make $25 an hour. Check out the legit places below to find graphic design work.
12. Survey Taker
Another awesome way to make extra money fairly quickly is by completing surveys online. There are a ton of different survey sites online that you can make money from by asking questions and giving your opinion.
Some of my favorite legit survey sites that have great rewards and cash rewards are:
13. Freelance Writer
Becoming a freelance writer is one of the best ways to earn money from home if you love writing. Different companies hire freelance writers to write blog posts, research documents, and articles for them daily.
Different places online such as Income Diary, let individuals submit articles to appear on their website. They pay between $200- $500 for articles.
Most freelance websites look for experts in areas such as personal finance, social media, growing website traffic, personal finance, parenting, pregnancy, and more. Below are companies that hire freelance writers.
14. Tutor
If you have tutoring and teaching experience you can check out the different tutor jobs. Some responsibilities that tutors may have are; helping students learn about a specific subject and helping them develop the study skills needed to be successful in their academic studies.
Most tutoring companies hire qualified individuals to help tutor students online. Subjects that tutors can tutor in are Math, Science, English, Science, History, Finance, and more.
For applicants on tutoring websites, they look for them to have experience tutoring or teaching in the field that they want to tutor in. Also, most companies require that their applicants have a college degree. Check out the places below to find tutoring jobs online.
15. Online Teacher
Becoming a freelance online teacher is one of the best ways to turn a side hustle into a full-time career. If you are looking to teach subjects in the arts such as guitar and vocal lessons, you can teach on a platform known as Teach Lesson. On this platform, you can set up your hours and teach different students who need help in acting, music, and more.
If you want to teach subjects such as English places online such as Magic Ears and VIPkid hire individuals to teach English online to students in China.
To apply they both require that you have a Bachelor's degree in any field and have some experience working with children. Additional places to find online teaching jobs are below.
16. Website Flipper
With Website flipping, you create a website with the intent to sell it later for a profit. This method is very similar to house flipping but just with websites. When you create a website, you have to grow the site and build the audience professionally. You also have to generate traffic to the website and promote it on social media to get it seen.
Websites such as Flippa let users sell websites, domains, and apps to others and get paid. Many people make over $40k per year by creating and flipping websites. Below are websites where you can sell websites for profit.
17. Social Media Manager
If you are great at handling multiple social media platforms, becoming a social media manager might be a great gig for you. As a social media manager duties include managing clients' social media platforms, scheduling posts, growing brands through advertising and designing logos.
Skills to have while being a social media manager are creative content creation, proofreading and editing skills, research marketing skills, and photography skills.
Social media managers also help their clients come up with a solid strategy to grow their presence on different social media platforms. Below are places to find social media manager jobs.
18. YouTube Influencer
Many paid Youtube Influencers make thousands and even millions just from sharing videos on topics such as toy reviews, music reviews, product reviews, and more.
Youtube influencers such as Ryan's World and his family make hundreds of dollars every single day from their Youtube videos. So, if you have something that you are passionate about, you can start a Youtube channel and turn it into a business.
There are a lot of different ways to make money on Youtube, such as through sponsorship posts, selling your products, and ad revenue. According to Influencer Marketing Hub, the average Youtube channel can receive is $18 per 1000 ad views. Below are resources to help get you started.
How To Build An Online Business on Youtube
19. Music Production
If you are a songwriter or music producer, you can write and produce songs for other artists and musicians and get paid by doing so.
You can also collect royalties on the songs you have written. To promote your services, you can use social media such as your Facebook Fan Page and Instagram page to get the word out. You can also put up flyers in local music colleges and venues.
My husband is currently a songwriter and music producer and on average makes $1600 per song working from home. Check out the resources below to get started.
20. Pinterest VA
If you love Pinterest like me and know the platform very well, you can look into becoming a Pinterest Virtual Assistant.
While most people think Pinterest is a social media platform, it's more like a search engine. For that reason, different companies hire Pinterest VA's to handle the load and grow their exposure on the platform.
As a Pinterest virtual assistant, you might complete tasks such as making Pinterest pin images, handling your clients' posting schedule on Tailwind, and handling Pinterest SEO for your clients.
To promote your Pinterest services, you can create a website with your rates and what you offer. After your website is up, you can promote it on social media platforms. Places to find Pinterest VA jobs are below.
21.Business Coach
Business coaches assist business owners and entrepreneurs in helping grow their businesses. The type of assistance that business coaches would provide for their clients would be learning their client's weaknesses and strengths in their businesses. They would also help their clients develop a solid business plan & plan of action.
Business coaches help with finding solutions to grow a business. Additional coaching program a person can start:
Health Coaching

Life & Personal Coaching

Spiritual Coaching

Personal Finance Coaching

Career Coaching

Performance Coaching

Skill Coaching
22. Virtual Travel Agent
A great work-from-home job is as a virtual travel agent. As a virtual travel agent, you will make your client's travel reservations remotely. An experienced travel agent helps their clients save money, time, and make the process easier for them.
Your primary job will be to make the process as stress-free and smooth as possible for your clients. Regularly home-based travel agents work for a host agency that is accredited by ARC, which is Airlines Travel Agents. Check out the places below to find work as a virtual travel agent.
23. Participate In Online Focus Groups
One of the reasons why I love working with focus groups is because you can earn money really fast and you get to meet other amazing people. While participating in the focus group in my latest focus group I got to meet other moms who were also bloggers.
Most of the time you will receive payment right before you leave for your time and effort. I received a check for $150 for 2 hours of my time and participating in the mom focus group about diapers.
So, if you are looking to get started with a different focus group look into these awesome companies:
24. At-Home Daycare
A great way to work from home is by starting an in-home daycare. If you love children and have experience working with children this side hustle idea could be an awesome way to turn a side gig into a full-time business.
Having an in-home daycare business with more than three children requires an individual to be licensed to make sure they follow their state's rules. Each state has a set of different rules and regulations to protect children and workers. Make sure to contact your state agency to find out how to become licensed to open up an in-home. If you are looking at how to get started with your own at-home daycare read this article.
25. Data Entry Clerk
Becoming a data entry clerk is a great remote job that can be done while working from home. A data entry clerk has tasks such as entering information into a database, typing up documents, and transferring them into Microsoft Excel or Google sheets.
Some of the requirements to become a data entry clerk are being able to type at least 50 WPM, have a basic knowledge of the internet and computer programs. On average, data entry clerks and assistants make around $15 per hour doing work such as entering information from documents on a computer and working in excel to update records. Places to find data entry work is listed below.
---
Additional Ways To Make Extra Money To Check Out
26. Uber Eats
With Uber Eat you deliver food to different people in your area and get paid once an order is completed. Similar to Uber Drive, you will also get paid the same day with instant pay. With Uber Eats you can also make your own schedule and work during hours that fit your schedule. You can use your bike, car, scooter, and even walk to deliver food to people that put in orders throughout the day. The Uber Eats team makes it very easy to accept orders on the phone app and is always willing to help when you have questions.
27. Amazon Flex
If you have a car you can deliver packages for Amazon Flex and be your own boss and make extra money. Amazon is one of the biggest companies and they are always looking for people to help them with delivering packages to their customers. Like most side hustles you will be able to create your own schedule and work when it's best for you.
With this company, you can make between $18-$25 per hour and easily track your earnings with the Amazon app. They also have opportunities to earn 7 days a week so you can always do this side hustle if needed. In order to work with Amazon Flex, you do need an android or an iPhone.
28. Amazon Customer Service
Amazon has a lot of awesome work from home job opportunities that a person can check out and apply for. They often have seasonal, part-time, and full-time positions available in departments such as sales, advertising, account management, and more. Click here to see which Amazon job are available this month.
29. Teach English
One of my favorite places online where you can teach English online is VIPKid. With this company, you can earn up to $14-22 an hour teaching children online right from the comfort of your home.
Their team provides lesson plans during each teaching lesson and gives you all the information that you need to succeed for each session. So, you don't have to worry about grading or developing any lesson plans because their team takes care of that for the teachers. The VIPKid also communicates with the parents so you don't have to worry about that part either.
Your main job is to have fun and teach the students in a fun and engaging way. I have a few friends that work for VipKid and absolutely love it. To check out VIPkid click here.
---
FAQ
What kind of work can I do from home?
There is a lot of different type of work you can do from home such as data entry, virtual assistant work, customer service work and much more. If you are looking for legit companies that have work-from-home jobs check out Amazon, Kelly Services, and Indeed for opportunities.
Which is the best site for work-from-home?
Some of the best sites for work from home jobs are the following places
Final Thoughts on Work From Home Jobs
If you are looking to work from home this is a great time to find work. According to Forbes around 61% of employees actually prefer being fully remote.
Some of the things to keep in mind when preparing to work from home are making sure you have all the equipment that is required for the work-from-home job and a quiet space to work on the assignments.
Starting my blog and working from home has given me the opportunity to do more things with my children and is helping lead me to financial freedom. If you are thinking about working from home take a moment and search through the different companies hiring in this post and remember you got this.
---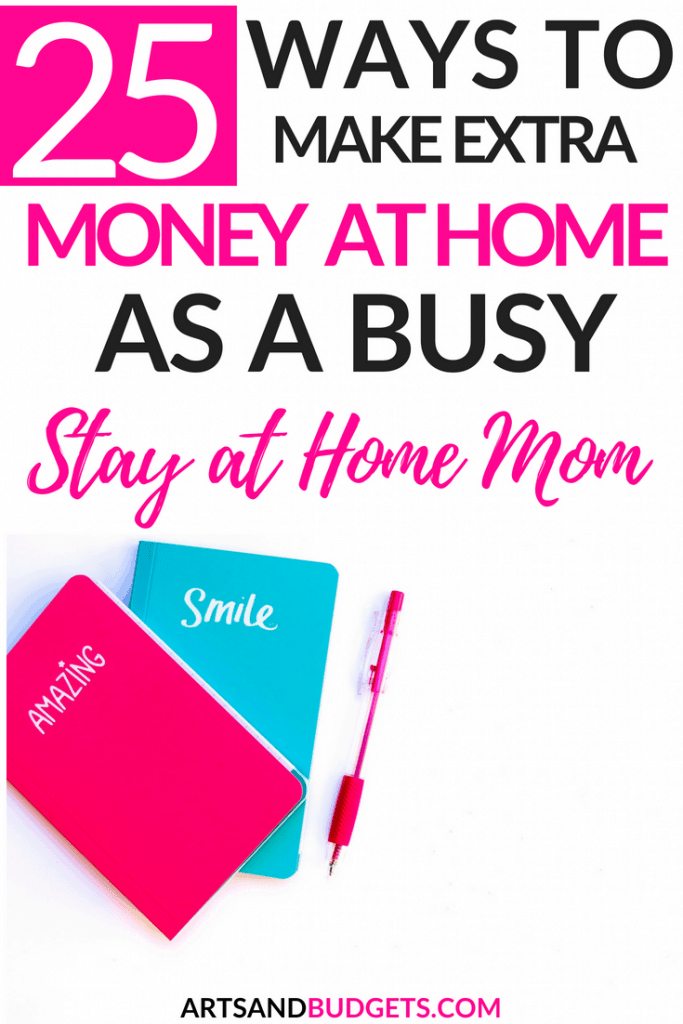 Advertiser Disclosure: Some of the offers that appear on this post are from companies from which CreditSoup and I receive compensation. CreditSoup is an independent, advertising-supported comparison service This may impact where products appear on this post.