Hey, Side Hustlers!
Are you looking for ways to make extra money? If so this side hustle post is for you. Last year I started looking into different side hustles after becoming a stay at home mom. While on my search I found some pretty amazing ways to make extra money fast.
Why Picking Up A Side Hustle Is Awesome?
Side hustles make it possible to pay down debt, start a new business, put extra money into savings, save money for traveling the world and more. Because of those reasons I really started focusing on great side hustles to save the extra money and I found some pretty awesome ones. Within' the last 3 months I have been able to make over $3,000 just from side hustle alone. This post will share the different ways I make extra money from side hustles almost every month.
RELATED POSTS:
How To Teach English From Home and Make 20Hr
---
How I Make Extra Money From Side Hustles Each Month
1. Affiliate Marketing $1208
One of the main ways I make money is through affiliate marketing from my blog.
With Affiliate Marketing you earn a commission for recommending and promoting products and services that you love right on your blog. Different affiliate marketing companies hire bloggers, influencers, online business owners, etc to promote their products to their readers. After promoting the product(s) you will get paid for any sales or sign-ups that occur from our referral link.
For example, if you are an affiliate for Amazon and post your direct link on your website, you will get rewarded every time someone signs up and purchase the product you promoted through your link. Within the last 3 months, I have made over $1200 from affiliate marketing. Some of my favorite affiliate marketing companies are, MaxBounty, Adbloom, ShareASale, OfferJuice, Amazon Associate, and Bluehost.
One of the easiest ways to promote affiliate marketing products is through a blog. One of the best decisions I have made thus far was to start a blog! If you have a passion for a subject you can totally create a blog and make $1000 & more per month. Find out more information about how to start a blog this month by clicking here!
Pro Tip: When you start promoting affiliate marketing products on your blog make sure to include a disclosure in this post letting your readers know that the post contains affiliate links. This will help build trust with your readers. A free plug-in that I use that automatically put a disclosure at the top of my posts is FMTC Affiliate Disclosure.
2. Ad Revenue $1173
Have you ever seen different ads on bloggers websites and wonder how they got them on there? Well, when you work with an advertising company they place ads throughout your site and when someone clicks the ad you get paid. Working with an advertising company is an amazing way to make passive income very quickly.
I currently work with Mediavine and love their team and support. I was actually just featured in an interview on their blog. Check it out here!
In the last two months, I have made $1173 just from having ads on my website. I didn't have to do anything because the Mediavine tech team set it all up for me when I first signed up. So, basically, I make passive income from them every single day just from readers coming to my site.
With Mediavine, you have to get at least 50,000 sessions per month which normally equals to at least 35k+ page views per month from a blog. Some of the other ad companies that I have heard great things about are Google Adsense (anyone can join but it takes a while for you to actually make "real" money from this ad company), and Adthrive (you need at least 100,000 monthly pageviews to join this ad company). So, if you are looking into earning passive income every month and you have a blog directly check out working with an ad company.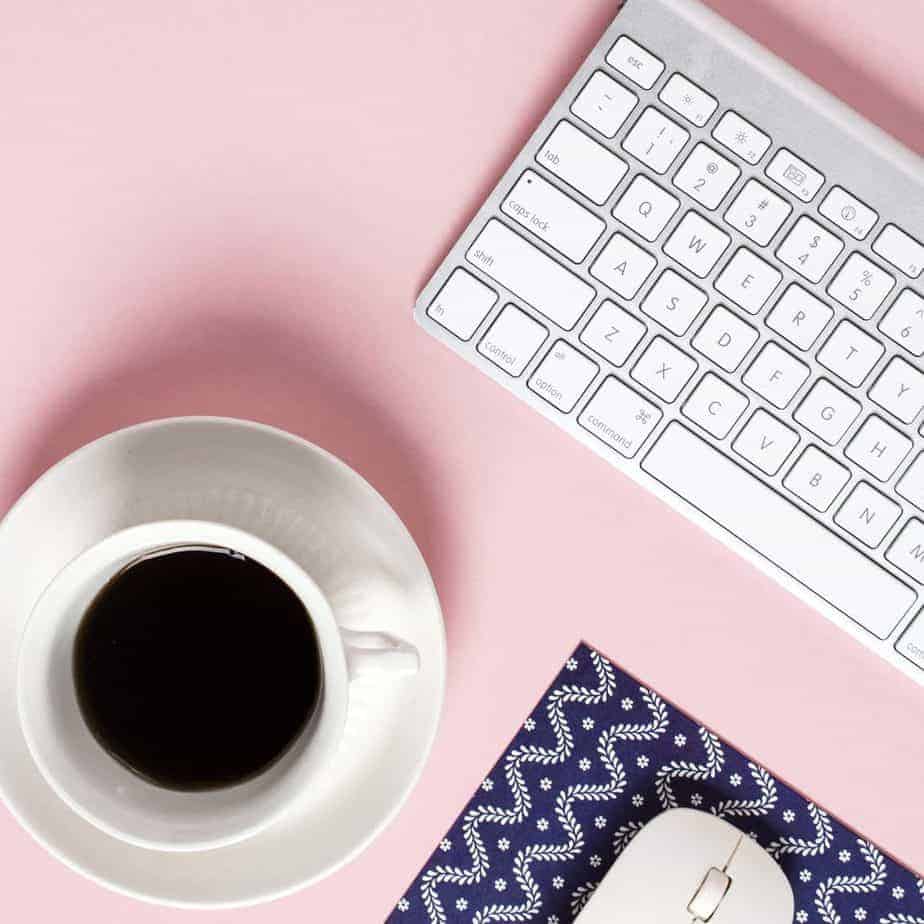 3. Focus Groups $250
Have you ever participated in a focus group in your local town? If not, you can totally make great money right from giving your opinion on different products for about 2 to 3 hours of your time. Recently, I got contacted by a focus group for a campaign about baby diapers. One of the focus group reps saw that I was a new mom right from my Instagram page. She reached out to me to see if I was interested in participating in their latest focus group for 2 hours. She also let me know that the reward was $250. So, keep your Instagram page updated because you never know who is looking through your feed. If you need an Instagram page boost check out this post.
One of the reasons why I love working with focus groups is because you can earn money really fast and you get to meet other amazing people. While participating in the focus group I got to meet other moms who were also bloggers.
Oh! Another perk is that the focus group reps also had a full breakfast for us and made sure that we got our payments directly at the end of the discussion. So, if you are looking to get started with different focus groups look into these awesome companies: Focus Group Global, 20|20 Panel, FieldWork, Intelli-Shop, and Confero.
4. Testing Websites $60
Did you know you can actually test other bloggers' and business owners' websites and give your opinion of them to earn money? One of the easiest ways to make money is by testing websites. Testing websites is a super-easy way to make money on the go or at home. I currently use a site called UserTesting to pick out different easy assignments.
I normally check out the different assignments while my son is asleep and if I have time I will do one or two. Each assignment normally takes me around 10-15 minutes to complete and you have to have a computer or smartphone to complete the assignments. User testing normally pays $10 per test and at times they will pay up to $70 per assignment. Test assignments can vary but a person can easily make up to an extra $100 per month from completing the tests. My favorite companies that offer website testing are UserTesting, Enroll, YouEye, and WhatUsersDo. So, if you are looking for an on the go type side hustle you can check out the companies listed above to start making extra months this month.
[optin-monster-shortcode id="v9jcri3ua0kudnvr"]
5. Swagbucks $600
Swagbucks is seriously my favorite cashback site online right now.
Currently, they are one of the most popular reward programs on the internet that give their readers free gifts and cash for everyday things that they already do. On Swagbucks you can earn money in a ton of different ways such as watching videos, playing games, taking surveys, using them as your search engine, referrals and so much more. I currently make the most money from them by using their referral program.
Each month I make an extra $200 just from referring people to their site from my blog posts. On Swagbucks, you are rewarded when you gain Swagbucks points. Once you get to a certain amount you are able to redeem the points for gift cards to places such as Target, Walmart, Pay Pal, Applebee's, Amazon, and more.
Another way that I make money from Swagbucks is by using their Yahoo-powered search engine. Basically, I get rewarded points every time I search for something on their search engine on my computer.
Can you believe that Swagbucks has already paid more than $245,346,293 in cash and free gift cards to different individuals that use the site daily? Pretty cool, right? Check out Swagbucks by clicking here!
6. Surveys
Another awesome way to make extra money fairly quickly is by completing surveys online. There are a ton of different survey sites online that you can make money from by asking questions and giving your opinion. With survey sites, I look for legit sites that actually pay within' a week. Completing different survey questions was also great when I worked a 9 to 5 job. Since most of the surveys don't take a ton of time to complete I was able to finish the different surveys while on break at my job and make extra money
Oh! Make sure to NEVER pay any survey sites to take surveys and never send anyone money to survey sites. The legit survey sites will never ask you for any money or to send them money via PayPal. Some of my favorite legit survey sites are:
7. Teach English At Home
Do you currently have a bachelor's degree and want to work from home teaching or tutoring? VIPKID is an amazing company that hires individuals to teach English to students in China. With VIPKID you can earn up to $18-22 an hour teaching children online right from the comfort of your home. During each teaching lesson, you are teamed up with one student which is also a huge plus because it will be one on one.
Some of the perks of VIPKID
Lesson plans are completed by the VIPKID team so you don't have to write any new lesson plans.
You don't have to know a foreign language to teach the students.
When you work with HAWO you can work from your home and get daily assignments.
Individuals can earn up to $18-22 per hour.
You can have a bachelor degree in any subject

You can have teaching experience from a church, summer camp, alternative education, coaching, nursery school, sub teaching, etc.