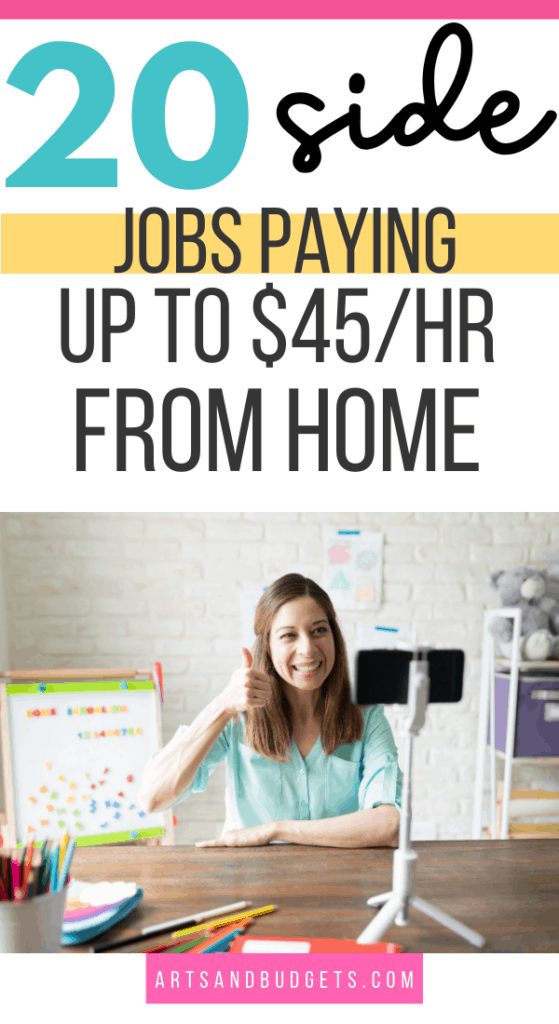 One of the best ways to make extra money is by finding side jobs that you can pick up. When I first started my blog, I found different side jobs to increase my income, and I loved the experience.
I enjoyed learning about different side jobs and adding different ones to my schedule. Since I love a good side hustle, this post shares some of the best and legit side jobs a person can try this year.
---
What's a good side job from home?
There are a lot of different side jobs someone can pick up. Some of the best side jobs someone can do from home are
Starting a blog

Bookkeeping

Proofreading

Social media management

Graphic design
How can I make $20 an hour online?
If you are looking for jobs that pay $20 an hour, start out researching different work-from-home jobs that start out with that amount. For example, a great place online to find how much you can potentially earn with a job is Payscale. On this site, you can view different job titles such as social media manager and see the average pay rate each job gets paid per hour.
How can I make money on the side from home?
Some great ways to make money on the side from home are proofreading, editing, and freelance writing. One of the best ways to land one of these jobs is by searching on Indeed and ZipRecruiter.
What work-from-home jobs pay the most?
To see which side jobs pay the most, simply go online and search for different jobs on Payscale. Another great website to check out to compare pay rates is Glassdoor.
Related Posts
---
20 Legit Side Jobs To Make Money From Home (Up To $50/hr)
1. Virtual Bookkeeper
Are you good at finances and managing money? If so, becoming a bookkeeper might be a great side job for you. When you become a virtual bookkeeper, you handle bookkeeping for your clients remotely. Some of the duties include managing and organizing financial records, helping clients understand their business profits, handling invoices, and much more.
According to Ziprecruiter, on average a virtual bookkeeper earns around $18 per hour. If you are looking for a virtual bookkeeper job, click here to see a list of openings on Indeed.com.
2. Complete Surveys Online
One of the easier side jobs you can pick up is completing surveys right from your home. Completing surveys online won't make a person rich, but it can help you make extra money throughout the year for gas, coffee, and shopping.
Last year, I finished most of my holiday shopping with the money I earned from completing surveys online.
Some of my favorite sites to complete surveys are
Want to find more legit survey sites? I have a full post on the best survey sites; check it out by clicking here.
3. Blogging
One of the best decisions I ever made was to start a blog. There are a lot of different ways a person can make money by having a blog. Here are some of the best ways you can make money from blogging:
Affiliate Marketing:

With affiliate marketing, you earn a commission for recommending and promoting products and services that you love on your website or YouTube channel. Some of my favorite affiliate marketing companies to work with are FlexOffers and ShareAsale.

Sponsored Posts:

With sponsored posts, you share and promote products such as food, clothes, jewelry, and more on your social media platforms or website and get paid for promoting the items for different companies. Some of my favorite sponsorship companies are Clever and Blog Meets Brand.

Ad Publishing Company:

When you work with an ad publishing company, they place ads throughout your website, and when someone clicks or views the ad, you earn money depending on your contract with the company. My favorite ad publishing company to work with is by far

Mediavine.

Sell Digital Products:

Digital products are products that you can create and sell virtually. These types of products are often downloaded from an email or from the internet. There are many types of digital products that you can sell to your audience. Some of my favorites are
Ebooks Templates (worksheets, planner sheets, guides, checklists, etc.)
If you don't have a blog but want to start one, check out my step-by-step tutorial on how to start a profitable blog by clicking here.
4. Freelance Writing
If you are great at freelance writing, then writing for other people might be a great side job for you to look into. Some of the best places to find freelance writing jobs are
One of the best resources on how to get started with freelance comes from Elna Cain who has made a living from freelance writing and blogging. She also has a program where she teaches beginners how to get started in the freelance writing world. Click here to check out a blog post in which she shares how to find the best freelance writing jobs as a beginner.
5. Virtual Assistant
If you pick up this side job, you will be able to help business owners and entrepreneurs complete simple tasks, such as data-entry assignments, scheduling travel arrangements, and much more.
Most of the time, virtual assistants are highly organized and have a background in administrative work. Finding work as a virtual assistant can be easily done by searching sites such as Remote.co and Upwork.
6. Online Teacher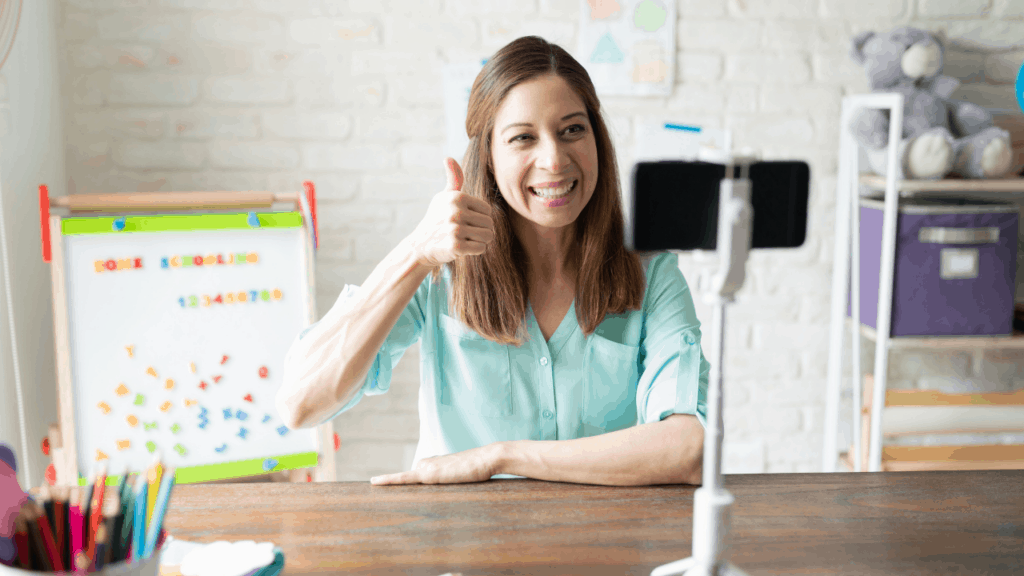 Online teachers work remotely and work with students online. Places such as Outschool make it super easy to become a teacher online. Outschool is a platform where teachers come together to help different students learn something new.
When you become a teacher with Outschool, you can make an estimate of $40/hr and teach what you love. Not only can teachers teach subjects such as math and English, but they can also teach subjects such as music and acting. To find out more about Outschool and how to sign up to become a teacher, click here.
7. Online Tutor
Similar to teaching, online tutoring is another great side job that you can do to work with students. Websites such as Tutor.com and Tutor Me make it very easy to start a tutoring business.
What are some of the subjects you can tutor? Some of the subjects a person can tutor for are math, English, science, and much more. You can also teach music lessons on places such as TakeLessons.
8. Rent Out Space in Your Home
If you have extra space in your home or another house that you don't use, you can rent out your place to make extra money. Places such as Airbnb make it super easy to rent out your space to people around the world. Another place where you can post your home up for rent is Vrbo.
9. Dropshipping
Dropshipping is when a business doesn't have to keep products on stock at their location. Instead, the business sells the products on their website and then passes on the order to a third-party supplier such as Printify and Printful. The third-party supplier then ships the order to the people who purchased it on the business's site.
Dropshipping is amazing because it lets you sell products such as T-shirts, and mugs without having the physical product. You can also start your dropshipping business for a little cost. To learn more about dropshipping, click here.
10. Social Media Management
I absolutely love social media, so when I first started out, I did social media management for different clients who needed Pinterest management.
Social media managers are in charge of handling a company's social media presence across platforms such as Instagram, Twitter, Facebook, and Pinterest.
Some job duties a social media manager might have include
Schedule posts on all social media platforms.
Monitor and manage Facebook Groups.
Create graphics and other content for clients.
Respond to questions and comments from the public.
Set up a social media strategy for clients.
Skills that social media managers have are great writing skills, excellent computer skills, time management skills, and communication skills. If you are looking to take on this side job, you can check out places such as Fiverr, Indeed.com, and Upwork to get started.
11. Website Designer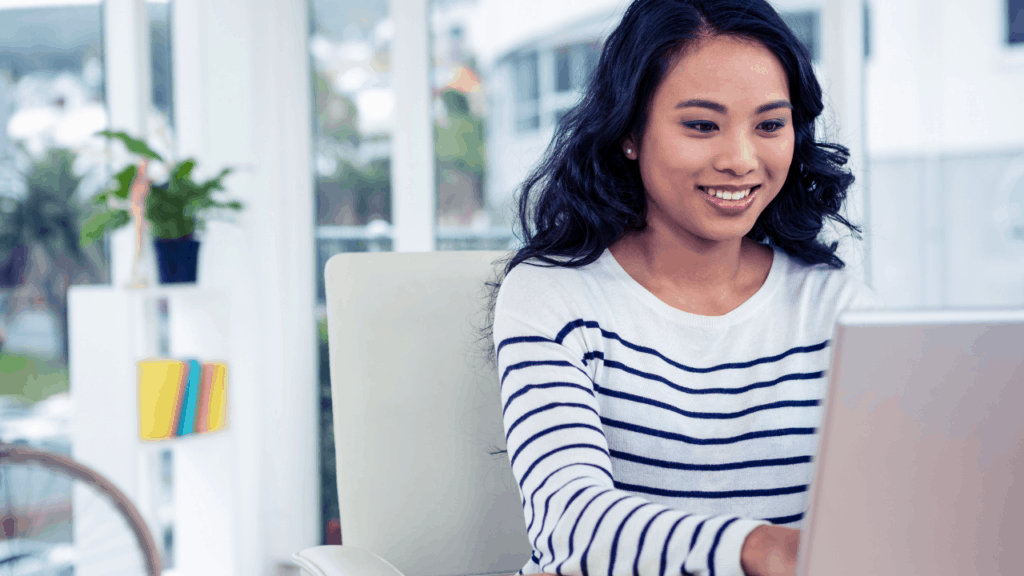 One of the best side jobs to have is a website designer. A website designer is in charge of creating and designing websites for people. If you are great at computer coding and know-how to create websites using JavaScript, HTML, and CSS, then this side job might be great for you.
Most clients look for a website designer to have a portfolio, so keep that in mind while looking for jobs in this field. Some of the best places to find website designer jobs are
12. Graphic Designer
When you become a graphic designer, you might take on projects that require you to create logos, book covers, and social media templates. This is a fun and creative job that lets your inner genius come out through design.
According to Payscale, the annual salary for a graphic designer is around $45,851. The field of graphic design is also a field that is in high demand, so if you are the go-to person to create graphics, this side job might be a great way to earn extra money.
13. Website Testing
Have you ever gone to a website and thought that it could use a makeover? If so, you could possibly test out websites and help businesses create a better online experience for their visitors.
Throughout the year, many businesses and app developers create new websites and often seek help on how to make the website better. That's where website testers come in and test out the websites.
They hire website testers to go to their website and give their honest opinion on what's great about the site and what needs to be worked on. To be a website tester, you don't need any prior experience; most companies want you to have an open mind and to be honest.
Some websites to sign up to be website testers are Usertesting and Try My UI.
14. Make Money with Your Phone
There are a ton of ways you can make money with your phone. For example, Fetch Rewards is an app where you can earn money from going grocery shopping. Every time you scan a receipt from your grocery shopping run, you can earn points that can be redeemed for gift cards.
Some of the gift cards you can receive are from Target, Walmart, Amazon, and much more. This year alone, I have made over $300 by using the Fetch Reward App. Check it out and grab 2000 free points by clicking here.
To find other ways to make money with your phone, click here. This post shares some of the best ways to make money with your phone right now.
15. Amazon FBA
One of the best side jobs is selling items and becoming a member of the Amazon FBA program. Amazon FBA is a program where sellers can join to sell products on the Amazon website.
Amazon FBA provides a lot to their sellers, such as packaging, shipping assistance for the sellers, and storage. When you join Amazon FBA, you ship your items to the Amazon warehouse until they are sold.
A lot of people who join this program go to stores such as Walmart and Target and hit up their clearance areas to find products to resell on Amazon.
Can you actually make money with Amazon FBA?
Yes, you can actually make great money by being an Amazon FBA seller. Amazon takes a percentage, but you can still walk away with a large profit. To learn more about the Amazon FBA program, click here.
16. Transcribe
When you become a transcriber, you get to listen to different audio files and type what you hear from the audio recording. This job requires you to sit for a long period of time since you will be typing out what you hear from different audio recordings.
If you are looking for some of the best places online to find Transcription jobs, check out TranscribeMe, GoTranscript, and 3Play Media.
17.Proofreader
If you are the go-to person for editing and proofreading papers, maybe you should consider becoming a professional proofreader. Becoming a proofreader is a great way to make extra money and to do what you love as a side job.
Some places online to find proofreading jobs are Fiverr, Proofreading Pal, and Proofreadingservices.
Similar Article to Check Out
---
Additional Ways to Make Extra Money
Make money doing laundry with

Laundrycare

.

Make money selling photos to stock photo sites such as

4CornersImages

and

Adobe Stock

.

Get paid for spending time on social media with

Upvoice

.
Final Thoughts
Picking up a side job is a great way to pay down debt, to make extra money, and to find a new hobby. This post shared some of the best side jobs you can try this year.
Do you currently have side jobs to make extra money? If so, what are your favorite ones? Write them down below in the comment section.