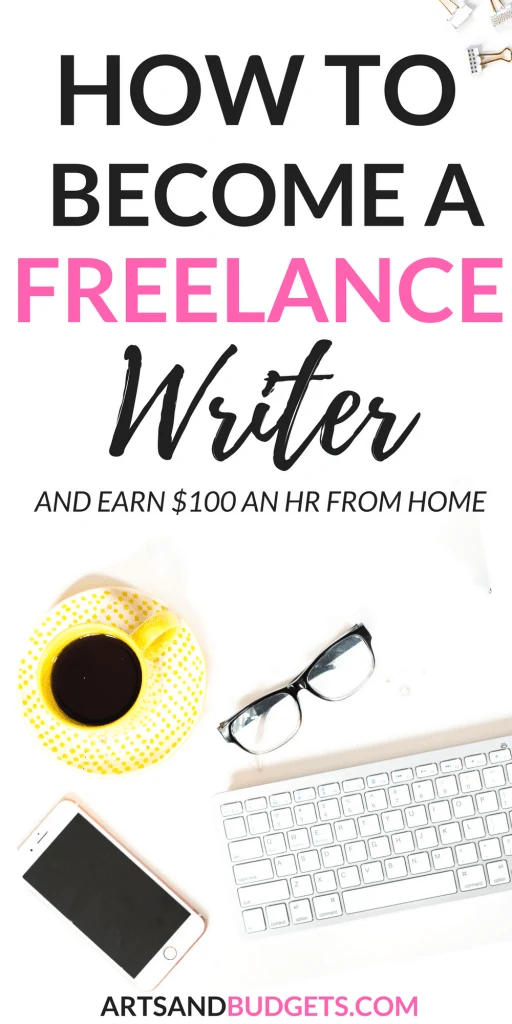 Today I have an amazing interview to kick off the Side Hustle Series that will show you how to start a freelance writing career and make money. I recently had the chance to interview Elna Cain, a full-time freelance writer, and blogger who shared tips and resources on how individuals can get started in the freelance writing field and make their first 1k within' a year.
In 2013, Elna decided to become a stay-at-home mom after her twins were born and began to write and blog for a living. While at home she started her journey as a freelance writer and within' 6 months she started earning a full-time income only working part-time hours. Soon after she created a freelance writing course which I highly recommend called Write Your Way to Your First $ 1k. The course helps other hopefuls break into the freelance business and earn their first 1k within a year.
Check out the interview below to see how you can get started in the freelance writing business and make your first 1k.
Related Posts
---
How To Become a Freelance Writer And Make Money From Home
1. Please Give Us A Little Background About Yourself? How Did You Get Started In The Freelance Writing Business?
I became a mom to twins in 2013 and my life changed!! After my maternity ended I desperately wanted to stay home with them and take care of them. There was no way I was leaving them! I knew that daycare costs for twins would eat up any money I earned at a job, so I decided to find working opportunities at home.
I'm fortunate enough to have a husband that works from home, so when I told him I didn't want to go back to work at as a teacher, he suggested I do something online like be a virtual assistant. I soon learned, though, that many mom bloggers were offering freelance writing services and this jived with me much more than being a VA.
I LOVE writing and I know now I absolutely LOVE blogging 🙂 I started freelance writing by doing what everyone else does – go to a freelance marketplace or content mill. My first project took over 3 hours to write and I only got paid $1.62. I was going to give up at this point. There was no way to make money doing this.
But, my husband calmed me down and suggested I start a service based website and try doing this on my own and not rely on a place like Upwork. So, I started Innovative Ink and marketed my freelance writing service. I created social media profiles on Twitter, LinkedIn, and Facebook and I learned "on the job" all about how to effectively market my business.
And within six months of starting out fresh, I was able to replace my full-time income doing this only part-time. Since then I've diversified my income and make a living blogging and writing.
2. What type of training/skill does an individual need if they are interested in becoming a freelance writer?
You need patience and perseverance to be a freelancer. You hustle hard and you hustle every day and if you can't manage that and seeing failure more than success, then it will be hard to stick to this lifestyle. For freelance writers, knowing how to do proper research and how to properly write a piece of content is important for businesses that hire you.
3. What exactly does a freelance writer do? Who can they write for? What does a normal day look like?
Freelance writers can write different types of copy for different types of clients. For me, I write digital marketing content for digitally native brands like OptinMonster. Other writers do copywriting for eCommerce sites or ghostwriting for authors or small business owners. Still, others can do email marketing for solopreneurs. There is no shortage for content on the web.
Since I manage several blogs and different income streams, my day is filled with small tasks. My morning before the twins head to school is to check my email and any notifications I have. I then write my to-do list and once the kids are at school I get to work. This might mean writing blog posts, creating pin graphics, course lessons, answering emails and researching for client posts. I am able to do my work when my twins are in school and once they come home, I am on mom duty. I also try to slip in going to the gym – which takes a good two hours out of my workday – at least 3 times a week.
When my twins were napping during the day and at home still (about a year and half ago), I managed to write when they slept. That's all I did – write blog posts and posts for my clients between 1-3 pm and 7-10 pm.
4. How much can a beginner freelance writer except to make in the beginning? How much can they expect to make after one full-year of freelance writing?
This is dependant on a lot of factors. If your service is in demand like copywriting, expect to make your first $1k in a few weeks. For blog writing, there's a learning curve and it might take a few months before you reach your first $1k. After a year, if you hustled hard and got some good high-paying clients I would expect you could quit your day job for good or at least get ready to. But again, it is dependant on the person, the client, and their marketing ability to attract clients.
.
5.

How much can a well-established freelance writer make per day?
Again, this is dependant on a writer's workload and client list. Since I've cut down my freelance writing projects in half, I don't write for my clients every day. When I do, I average around $150 per hour as my rate is $150 per 500 words for most projects.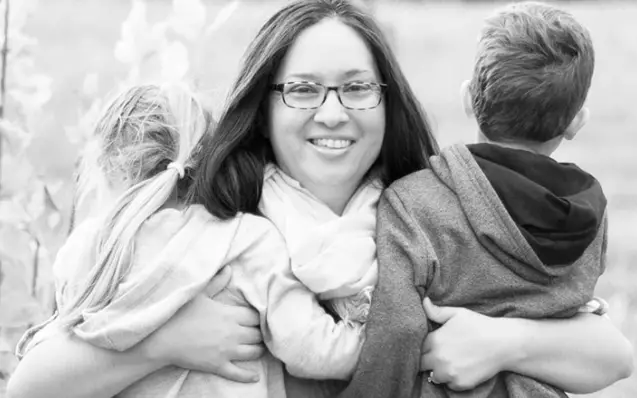 6. What do you like best about freelance writing?
For me, it's the freedom to do what I want. Freelance writing has allowed me to start a blog, grow an audience and create products for my audience. Freelance writing has also given me amazing opportunities like ghostwriting for big influencers in the blogging niche, writing for OptinMonster and being introduced to up and coming digital native companies.
7. What has been the best platform to promote your freelance business and why?
The best platform is your own website. If you have a solid website that effectively markets your businesses you can use that to attract clients.
How? One way is through guest blogging. You have an author bio and you can link to your website. You can also start a blog on your website and promote that on social media. And, finally, when you pitch to prospects, you can link to your website and show them how credible you are with a portfolio filled with samples of your writing.
.
.
8. How much does it cost to start a freelance writing career/business and how much does it cost to maintain it on a monthly basis?
You can get started for under $100 with hosting and any tools you might need like Grammarly. To increase your chances you could invest in a course like Write Your Way to Your First $1k (my course). Learn proven techniques that have helped me and hundreds of writers grow their business.
9. What are your go-to resources for beginner freelance writers?
There are several writing and business blogs that have helped me – The Write Life, Be a Freelance Blogger and FreelancerFAQs.
I also have a post that has helped thousands with their freelance writing journey and may help you too! It's a post on 20 Ways to Find a Freelance Writing Job (As a Beginner).
10. I see that you have a course for freelance writing for online businesses. What can someone except from the course & what is covered in the course?
Write Your Way to Your First $1k is a comprehensive, step-by-step course to teach completely new writers how to start a successful freelance writing business.
I walk you through how to set up an optimized website and social media profiles, how to start and build your portfolio, where to find clients and how to wow them with your writing. I also have a private Facebook group filled with over 650 writers that you can lean on for support (I also post writing jobs too).
11. Any additional tips or resources you would like to give someone interested in a freelance writing career?
If you're interested in getting your first freelance writing client, come check out my totally free email course!
Are you currently looking to break in this freelance writing field and make money?