So, you are thinking about selling feet pics on Fun With Feet?
If you have ever thought about different side hustles to make extra money you might have seen or heard about a side hustle of selling feet pics to earn extra money. While this side hustle isn't my ideal side hustle it is one that is on the rise.
One site that you can sell feet pics on is called Fun With Feet.
The Fun With Feet Trustpilot page features a lot of mixed reviews with an overall rating of 4.5 stars. With that in mind, I decided to review the site to see if it's a legit site to sell feet pics on.
So, if you are looking for more information about selling feet pics on Fun With Feet you are in the right place. This post will share detailed information about the site, if the site is legit, and the best alternative to the site.
Getting Started With Fun With Feet
Alternatives to Fun With Feet
Before we dive into the review of Fun With Feet let's cover the best alternative to the site. If you are interested in selling feet pics, our favorite platform to do that on is currently Feet Finder.
FeetFinder is a popular option that's considered to be the best alternative for the Fun With Feet platform. They currently have a 4.8/5 score on Trustpilot which makes them a great option to check out if you are interested in selling feet pics.
There are many sellers that earn money from FeetFinder each month such as this girl on Youtube. There have also been many people that earn a full-time income right from selling feet pics on the Feet Finder platform.
Additionally, Feet Finder offers user privacy, buyer verification, and secure payments, among other features. So, if you are interested in selling feet pics on other platforms check out Feet Finder by clicking here!
Related Post: FeetFinder Review 2023: Is it Legit and can you make money from it?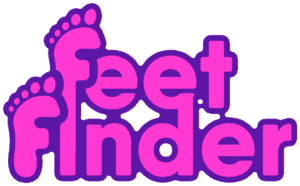 Fun With Feet Review
Fun With Feet Registration
If you are looking to sign up with Fun With Feet you first must register on their website. In order to sell feet pics on Fun With Feet you have to meet their criteria. Such as:
You must be at least 18 years old.
Fill out a registration form with the required information
Remember to follow their guidelines and ensure that you meet the age criteria before signing up.
Account Setup With Fun With Feet
Next up will be to set up your account. As part of the account setup process, you will have to have a valid ID to confirm your identity and age. This step is very important as it helps make the platform secure for both buyers and sellers.
Once the verification is complete, you will be able to customize your account by uploading your feet pictures.
Remember to upload high-quality feet picture as this can help with sales. Additionally, you can set up payment preferences and after that, you will be able to start selling feet pics.
Maintaining clear and high-quality pictures and understanding the buyer's preferences are essential steps to do on the site. So, if you want to take on this side hustle I highly recommend taking your time to get high-quality images and to study the market.
Selling Feet Pics On Fun With Feet
Content Creation
As an avid side hustler, I have learned that a lot of people are interested in this side hustle. If you are looking to earn money from selling feet pics I highly recommend looking at tutorials on photography such as this video.
Make sure to capture photos in good lighting, experiment with different angles and poses, and even add some visual interest with cute socks or accessories. Remember, presentation is everything when it comes to selling feet pics.
How To Make Money On Fun With Feet
While researching the platform I stumbled upon some reviews that stood out to me about the platform on Trust Pilot. I saw both positive and negative reviews from sellers and buyers.
A lot of the sellers were stating that they never got paid from the platform while some buyers expressed how they loved the platform.
As a result, I reached out to one of the representatives at Fun With Feet and she assured me that the Fun With Feet team is working on making the platform better for sellers.
Additionally, I also saw an article on Business Insider about a girl who has made thousands using the platform. I suggest doing your own research and reviewing the reviews for yourself before making a decision.
If you have you ever gotten paid by Fun With Feet we would love to hear from you. Drop a message in the comments below this article.
Commission Rates
Also, to note, it's important to be aware of the commission rates for the platforms such as Fun With Feet so that you know exactly how much you'll earn from each sale.
For example, Fun With Feet might take a certain percentage of the sale as a commission. This means that if someone buys a picture for $10 and the site charges a 20% commission, I'd make $8.
Make sure to read all rules and guidelines when it comes to getting paid by platforms such as this one.
Buyer Experience On Fun With Feet
Buyer Verification
Upon signing up for an account, you will be required to go through a buyer verification process to ensure that you are a real person.
This also helps keep the platform safe and a secure marketplace for everyone interested in buying or selling feet pics.
Custom Orders
Another feature to look into on this platform is the "Custom" order section.
This feature allows a person to get exactly what they are looking for in terms of feet pics. In most cases, all a buyer has to do is reach out to a seller whose style they may like and then send them details for a custom order.
The platform seems to allow easy communication between buyers and sellers which can also make it easy to coordinate transitions.
How much does it cost to sell on Fun With Feet?
If you are looking to sell feet pics on Fun With Feet, keep in mind that you must pay a 3- month subscription fee of $9.99 or a 6-month subscription fee of $14.99. Once you pay your subscription fee you can start selling feet pics.
If you are interested in not paying an upfront fee I highly recommend setting up a foot business on a social media platform such as Instagram and selling your feet pics on that platform. Additionally, you can also connect with buyers in legit Facebook groups geared towards people looking for feet pics.
Customer Support and Privacy
Personal Information Protection
As a user of FunWithFeet, I appreciate their commitment to protecting the personal information of their sellers and buyers.
FunWithFeet ensures that your personal information is safeguarded through its strict privacy policies. They make sure not to share or sell your information to third parties.
FAQ About Selling Feet Pics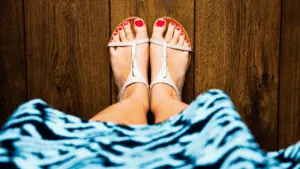 Do I have to pay taxes for selling feet pics?
As stated by the IRS it's important to know that you if you earn more than $600 in the US with any side hustle you are required to report your earnings.
So, as a result, if you earn more than $ 600 by selling feet pics you will be required to pay taxes on your earnings if you live in the US.
Keep in mind the amount you have to pay from your earnings will depend on a lot of factors such as where you live, family size, and more. To learn more about self-employed taxes in the US click here.
Why do people sell feet pics?
One of the main reasons why people sell feet pics is because they are looking for a side hustle to earn extra money.
Additionally, someone might want to sell feet pics because they have a love for photography and are comfortable earning money from this side hustle.
Do you make good money on fun with feet?
This will vary depending on the person selling and if you are selling pictures or videos. It is reported that videos earn more when selling on this platform.
Additionally, one report states that you can earn anywhere between $5-$10 per photo on Fun with Feet.
Is selling feet pictures on feet finder worth it?
Yes, Feet Finder is the most recommended platform to sell feet pics if you are interested in this side hustle. So, it is very possible to earn money from the platform but keep in mind you will have to put in the upfront work and promote your pictures to gain sales.
What are the best websites to sell feet pics?
A great alternative to selling feet pics is Feet Finder! You can also consider selling feet pics on social media platforms such as Facebook groups, Instagram and Snap Chat.
Tips and Best Practices- How do I create profitable feet pics?
If you are interested in selling feet pics here are some tips and best practices to help you stay ahead of the curve.
Never Give Out Your Personal Information:

It is super important to never give out your personal information such as a real name, address and billing information.
To help make the process of selling feet pics secure only sell feet pics within' the platform of your choice and research the different sites before signing up. Above everything never give out your personal information to anyone.
Take High Quality Photos:

Take some time and invest time in perfecting your feet photographs. Experiment with angles, lighting, and even props to make your photos stand out.
Additionally, many buyers enjoy themed or decorated feet photos that incorporate temporary tattoos or other creative touches.
Focus on Keyword Research:

Remember that keywords play a crucial role in getting your feet photos noticed. Make sure you use relevant and popular keywords when describing your images to increase exposure and appeal to a wide audience. It's essential to be specific and creative with your keywords to stand out from the competition.
Build Your Following:

Building a following takes time, but engaging with your audience helps build trust and interest. Respond to inquiries and engage in conversations or discussions related to feet photos. As a result, people will be more inclined to consider purchasing your pics.
Learn Your buyers' preferences:

Some buyers prefer a particular pose or foot decoration, while others might be interested in more natural photos. By catering to various preferences, you increase the chances of making a sale.
Explore Other Platforms:

Exploring another platform such as Feet Finder can help maximize your reach. Feet Finder can serve as great tool for expanding your audience and discovering new markets.
Patience Is Key:

Success won't come overnight, but persistence and dedication will help you grow and find success in selling feet photos.
Funwithfeet Review: Pros and Cons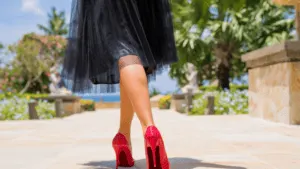 Pros
Low Start up Cost: One of the advantages of selling feet pics is that you can get started for a low cost in most cases.
Specifically dedicated to selling foot content: Unlike other platform you can find a more targeted audience for selling feet pics on Fun With Feet. With this focused community, it's easier to connect with like-minded foot enthusiasts and build partnerships.
Values Privacy: Which is important for sellers who want to keep their personal lives separate from their online foot business. By choosing an anonymous username and only sharing content that doesn't reveal your identity, you can maintain your privacy and still generate income.
Cons
No app for their platform: This means that I have to access the website through a browser, which can be less convenient than having an app on my phone. However, the website is still mobile-friendly and easy to navigate, so it doesn't hinder my experience too much.
Negative Reviews From Sellers: While Funwithfeet seems to be a legitimate business, the potential for scams always exists on any website, especially when there's money involved. To lower risks, make sure to use strong passwords, never share sensitive information with buyers, and keep an eye out for any suspicious behavior. Also, research the Fun With Feet reviews yourself to see if it's good fit or not.
Subscription Fees: One more point to consider is the subscription fee that Funwithfeet charges to sell feet pics on the platform. Although the fees for a 3-month ($9.99) or 6-month ($14.99) subscription are reasonable, these costs can accumulate over time, and you will need to factor them into the overall profitability of your foot content business.
Customer Service Issues: There has been some reports that customer services doesn't reply to emails and it is hard to get in touch with anyone on the customer service team if you are a seller.
Overall, Funwithfeet has its pros and cons, just like any other platform. By understanding these advantages and disadvantages, you can make an informed decision about whether or not this platform is the best choice for selling your feet content.
Final Thoughts Fun With Feet Review
If you are looking to sell feet pics you might be considering Fun With Feet. If you are considering this platform I highly recommend doing research about the platform and reviewing the reviews of other sellers on Trust Pilot. By doing so, it can help you make a final decision on if the platform is a great fit for you.
Are you currently using the Fun With Feet Platform? If so, how do you like it? What are some of the pros and cons you have experienced? Let me know in the comment section below.
Related Posts