Are you looking for work from home non-phone jobs that doesn't need you to use your mobile phone and let you work from home? You're in the right place. There are many side hustles with little to zero entry requirements that you can do in the comfort of your home. As a side hustle coach and WFH mom, I have a boundless passion for exploring new remote opportunities that are beginner-friendly.
I've compiled a list of 23 non-phone remote side hustles you can do, depending on your skills. Most of these side hustles have flexible schedules, so you don't have to quit your 9-5 job. Keep reading to learn more about non-phone online jobs.
21 Best Non Phone Jobs To Work From Home In 2022
1. Virtual Bookkeeping
If you are looking for work from home non-phone jobs, check out becoming a bookkeeper. Bookkeepers ensure that a company's financial records are in order. They record all expenses, payments, and sales a company makes. Qualifications for a virtual bookkeeper are the same as those for a traditional one. You should have basic mathematical skills as well as extensive knowledge of accounting software.
Check out online classes from Bookkeepers.com to learn the details of a bookkeeping job so you can make the most of it as a side business. You can browse for jobs on Indeed.com to access remote employment. The site lists well-rated companies to make choosing the most suitable one easy. Creating and uploading your resume on top job websites like Upwork increases your chances of landing a client.
On average, a virtual bookkeeper with less than two years' experience can expect to earn $5961 per month, according to a salary survey conducted by Glassdoor.
2. Freelance Writer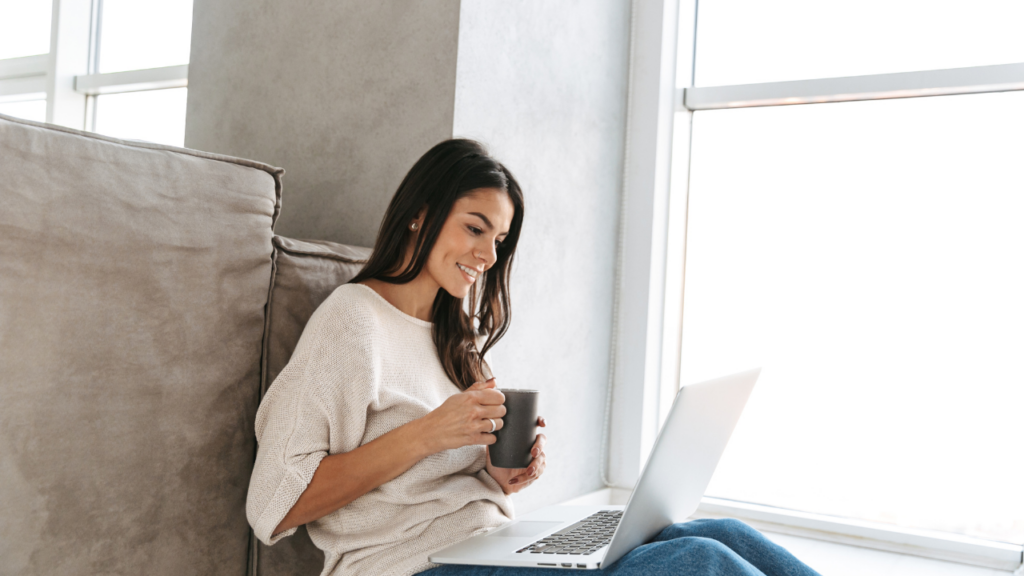 Looking for work from home non-phone jobs? Then check out becoming a freelance writer. Becoming a freelance writer might seem daunting if you have no skills. You can learn from scratch and get paid to write. As a beginner, it would help to find a mentor or coach who can guide you to becoming a pro writer. Ella Cain's 'WriteTo1k' course is a suitable starter pack for a beginner looking to start a blog from scratch.
There are lots of online businesses that need freelance writers with solid content creation skills. Platforms like Upwork or Fiverr connect budding freelancers to clients with tasks like writing blog posts, newsletters, ads, and technical scripts. You can also learn to become a copywriter if your skills align with what potential businesses are looking for.
Problogger and SolidGids are dependable platforms where online businesses post remote writing jobs pretty often. As a beginner, you have better chances of landing freelance writing jobs from these remote sites. The average pay rate may range from $45k to $66k per year, according to Salary and Ziprecruiter.
3. Proofreader
Proofreading is a very popular work from home non-phone job. Proofreading is one of the simplest ways to make money on the side. You can proofread as many articles as you want, whenever you want. As you gain more skills and experience, you can raise your rates, which is a plus.
Proofreadanywhere covers general and transcript proofreading courses, starting from the basics. With their free workshop, you can learn how to become a good proofreader and how to market your skill. Check out the ProofreadingAnwhere workshop to get a jumpstart on your proofreading career by clicking here.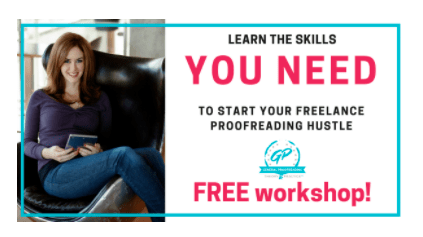 A good proofreader spots all grammatical errors in a text and is conversant with popular writing styles such as APA, MLA, and CMS. With these skills and a good computer, apply for jobs online through websites like ProofreadingPal, which specifically hires professionals and students pursuing their degrees.
Other sites like Scribbr also offer opportunities to proofread academic journals and train their editors on the job. You can earn approximately $25.19 an hour as a freelance proofreader or more with some experience and valuable skills.
4. Virtual Assistant
If you are looking for work from home non-phone jobs, a virtual assistant is another great one. Companies and busy people hire virtual assistants to manage their tasks. You plan their meetings, respond to emails, manage social media, and organize official documents. Virtual Assistants need excellent communication and organizational skills.
To get clients, create a LinkedIn profile listing your services. You can also find suitable job postings on LinkedIn jobs. Belay is another reliable job board that hires remote virtual assistants and connects them with clients. The average hourly wage for a virtual assistant is $23, though this varies widely by location.
5. Transcriber
Another amazing work from home non-phone job, is transcriber. Aside from fast typing skills, you will also need a pair of good headphones and basic computer knowledge to become a transcriber. When you only have a few hours a week to spare, transcription can be a great way to make some extra money. On TranscribeMe, you can earn $15 to $22 per audio hour, which is within the average transcriber's hourly pay.
6. Start & Monetize A Blog
My favorite work from home non-phone job is starting a blog! Bloggers can make money by monetizing their sites through affiliate marketing or selling digital products like courses or webinars, just to name a few. Learning how to start and monetize a blog is pretty straightforward. All you need to do is find a profitable niche. After that, you can find the most suitable ways to monetize your blog.
I've created ten income streams that generate over $10K monthly. Your monthly average pay rate will vary depending on your consistency. However, many bloggers earn between $1000 and $50,000 monthly.
To learn how I have been able to turn my blog into a profitable business, join my next free masterclass by click here to grab your spot.
7. Sell unwanted items from your home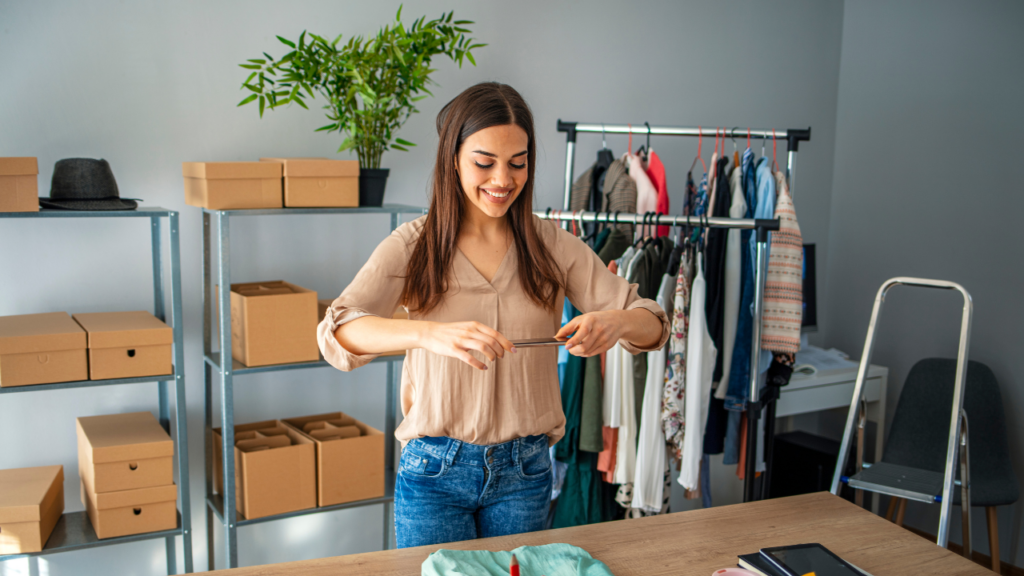 Yard sales were the norm for getting rid of unwanted items. Today, most people are opting to consign their stuff online. It is more convenient, and you also sell items faster due to the vast online audience.
There are legit consignment stores where you can sell your items. Mercari and Poshmark are popular online stores on which you can sell clothes, accessories, and household items. Most consignment shops charge a fee or commission, so what you earn depends on the split and value of your items.
8. Social Media Manager
Social media managers work daily to produce new content and aim to build a following that will transform them into loyal customers. This is the right job if you have a knack for social media. Researching market trends and the competition is essential, as is keeping in touch with your audience and responding to their feedback on all platforms.
Social media managers can work remotely as long as they communicate effectively with company personnel. To apply for such a role, sign in to socialbee.io or ModSquad. The average monthly pay rate of a remote social media manager is $5458, according to Ziprecruiter.
9. Survey Taker
Taking surveys is a workable option if you want to supplement your income. You won't achieve financial independence, but the payouts may help cover your utility expenses. You can redeem points from reputable survey sites for gift cards or cash.
Aside from taking surveys, you can earn money by watching videos, playing games, or searching the web. It's worth noting that specific survey sites will only let you withdraw your money when you've earned a certain minimum amount.
According to ZipRecruiter, an online survey taker's hourly compensation in the US is $25.94 as of July 5, 2022. The typical pay range for an Online Survey Taker is up to $25.72, indicating that skill level, location, and experience can affect growth and income. Here are some of the most reliable survey sites you can work with:
10. Create and sell printables
Making and selling printables online is a good way of making some passive income. You could sell digital files for seasonal cards, wall art, or planners. For ideas on what to create, check on Pinterest or Canva. You can create a printable using Word templates and outsource fonts or additional templates online.
Etsy provides a platform for selling printables. It costs $0.2 to list an item on Etsy, so you need to count your margin before setting the selling price. Customization of your online store is effortless with Shopify. Using Shopify apps, you can make your customers' experience in the store even better.
You can embed the designs on t-shirts, mugs, etc., and sell them on print-on-demand platforms like Printful or Printify. Your pay on these sites can change monthly based on how many printables you sell.
11. Website & App Tester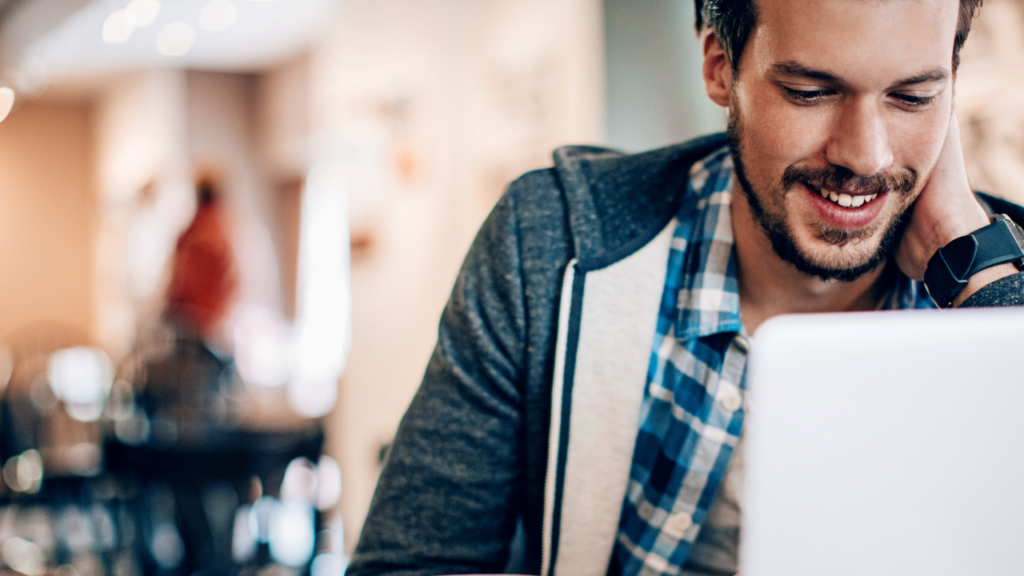 You must understand how a website or application works to choose the appropriate testing tools. The final product should be bug-free and user-friendly. To apply for tester jobs, visit Usertesting and Userfeel.
You will need a computer with Windows 7 or OS X 10.7 and a microphone to send feedback. Ensuring client satisfaction is key to becoming a successful tester. A remote tester makes an average of $6710 per month, mainly paid per test.
12. Online Focus Group
If you are looking for non phone jobs, check out participating in online focus groups. Manufacturers and retailers hire research companies to discover trends that help make future business plans. Participants of paid online focus groups work in groups of 5 to 8 people to give an opinion about a particular product. You want to work with a paid focus group that doesn't sell your personal information. Most of all, check the reviews of the company you're looking to work with before signing up.
Respondent.io and Userinterview are some credible sites where you can join a focus group and get paid during your downtime hours. The average pay rate varies depending on the paid focus, but you can expect anywhere between $30 and $150 per hour.
13. Editor
Editing will be a bankable side hustle if you have excellent proofreading, editing, and writing skills. As an editor, your work orbits around checking for common spelling mistakes, punctuation, grammar, vocabulary, and more. There is an endless world of opportunities for editors with technical SEO skills or savvy on a particular subject matter.
You can kickstart your remote side hustle as an editor on sites like WriterAccess and Wordvice, as they have a low barrier to entry. These sites have professional proofreading and editing gigs with decent hourly rates.
According to Indeed, the average salary of a writer/editor is $30.88 per hour. The rate is up to scratch with most people who have a day job and need to supplement their income in the comfort of their homes.
14. Tutor
Tutors who work solely online can avoid the stress of commuting and set their hours. Parents are willing to pay well to improve their children's grades, and you can choose which ages to teach. Online tutors use digital tools like writing pads, mics, cameras, etc.
You can take requests on Tutorme for subjects you want to teach. To be eligible, you must be a graduate with at least two years of teaching experience. You can also tutor kids of all ages through one-on-one sessions on Tutor.com. The average annual salary for an online tutor in the United States is $45,756. It equates to a monthly wage of about $3813.
15. Graphic Designer
Graphic designers create branding materials like logos and brochures. They use software like Adobe Creative Cloud Suite to create visually striking and original designs. Tools for editing photographs, such as Photoshop, are also helpful. Because graphic design jobs are so diverse, it's a never-ending learning process. You can also share your work on Behance and apply for freelancer jobs there.
Creating a profile on Freelancer.com not only allows you to bid on jobs but also helps the site connect you with prospective clients. A graphic designer's pay varies per task. Salary.com estimates that the average hourly wage of a freelance designer in the United States is $651.
16. Data Entry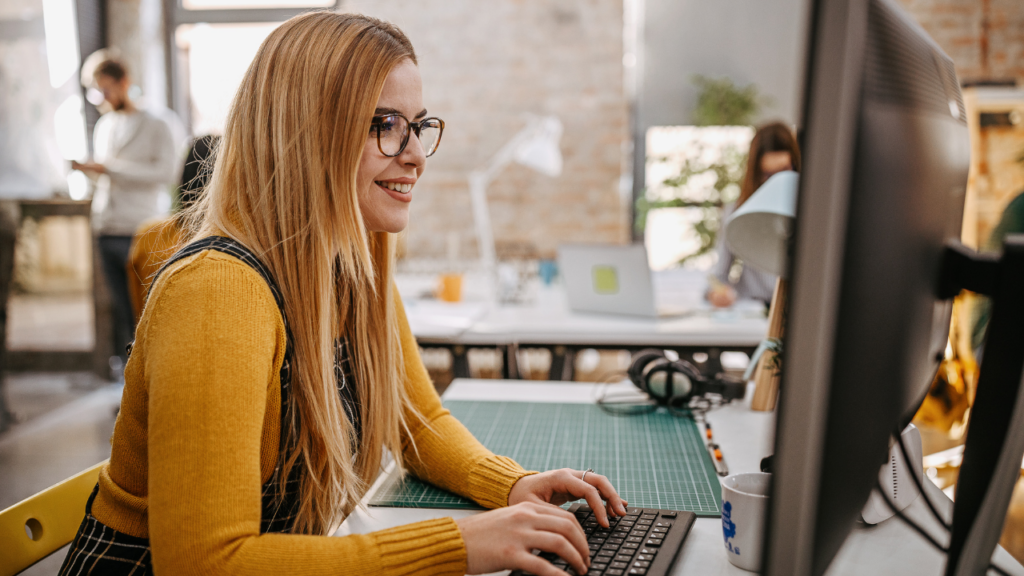 There are a lot of non phone jobs in the data entry field. Data entry uses computer programs like Word or Excel to input a company's information. Given the number of hours you'll spend at your desk in front of a computer, it's crucial to invest in ergonomic office equipment. Data entry is a growing field with limitless potential for employment. You can train to become a data entry clerk, word processor, or accounts clerk.
Most companies will offer some training first on the job. Also, you can take beginner's classes at Udemy or Skillshare before applying for jobs. Data entry jobs on Sigtrack are open to anyone in the United States. The site's rating system rewards high-quality work with higher compensation.
You can also become a Clickworker, which is pretty simple. There are numerous jobs to choose from on their app and website. You should not expect a hefty paycheck from these sites, especially for simple tasks. You can expect to make $3031 per month as a data entry specialist or more as your expertise and experience grow.
17. Create an online course & sell it online
Teaching your skills is one reputable way of building social proof and becoming an expert in your field. It's easy to sell a course online and make it impactful to your audience if your course provides value and delivers the most practical skills to your students. So far, I have earn over $20k in sales this year from selling my courses on Teachable.
One key benefit of selling a digital asset is that you don't need to hold any inventory, so launching your course shouldn't be a costly venture. Once you're done coming up with the entire coursework and tutorials, you can list them on platforms like Teachable, Udemy, or Podia. Your payment will vary depending on your course's value for potential students. You also want to teach a marketable skill that attracts decent hourly rates.
18. Affiliate Marketing
Affiliate marketing has become a favorite side hustle of many, mainly social media enthusiasts. You simply promote a product on your social media, YouTube channel, blog, or podcast and earn a commission on each sale. An essential skill here is product marketing. Your audience must trust you enough to buy products through your links.
You also need access to editing software and sufficient resources to create original, high-quality content. Before publishing any content, conduct keyword research on the topic and what people are primarily searching for. Several keyword research tools are available online, but the most widely used is probably Google's free Keyword Tool.
ShareASale is an affiliate marketing platform that can help you build your user base and business by connecting you with well-known brands. The site also provides custom tools to assist you in promoting products in the best way.
You can earn up to 10% commission on Amazon's affiliate marketing program. There are millions of products on Amazon, so getting a brand you want to work with is easy. It's essential to read their guidelines to ensure you qualify for a commission on sales generated through your link. Since affiliate marketers are paid commissions per click or sale, their monthly earnings may vary.
19. Music & Audio Engineering
Music production isn't challenging to learn if you can narrow it down to the most important stuff related to your preferred genre. The bare minimum equipment you'll need to make music production a profitable remote side hustles are just a desktop computer or laptop and a set of headphones.
You'll also have to download some software to help you with the vocals and mimicking sounds of various musical instruments like guitar or drums. You might need to purchase a digital audio workstation (DAW) software to record audio on your personal computer.
The other essential element of becoming a remote music producer or audio engineer is learning the basic music theory, setting up your recording area, and getting familiar with mixing and mastering. A lot goes into music production, but that's not to suggest that it can't be a dependable side hustle for a beginner.
20. Web Designing
Another great non phone job is web designing. Web designing is a high-income side hustle if you know how to run it as a business. Most clients with web designing gigs allow you to work remotely, and you get to grow your portfolio over time. With excellent web designing skills, there are lots of places you can showcase your track record and bag consistent clients. Platforms like Dribbble or LinkedIn are ideal for freelance web designers looking to market their portfolios to potential clients.
You can also start a blog to create more leads and reach out to potential clients. A portfolio website will help build credibility and allow you to post articles addressing your target market's pain points. As a web developer, you have the potential to work with experienced developers on projects that need your skills.
The world of web development is vast, and there's high demand for freelancers with in-depth knowledge in a particular subject matter. You can opt to work with an agency, become an in-house web designer, or start a design blog. According to Glassdoor, a web designer's monthly payment is roughly $53k per year, with a low of $46k and a high of $91k.
21. Amazon FBA
Fulfillment by Amazon (FBA) is a time-saving and convenient way to sell on the site. Getting approved as a seller can take some time, but with the help of the IP Accelerator, you can get verified faster. You should sell a high-demand product with little competition on the site.
When you ship your goods to Amazon's fulfillment centers, the e-commerce giant handles everything from warehousing and packaging to shipping and customer support. You can profit from selling on Amazon if you can find reliable, low-cost suppliers. When calculating your profit margin, you should consider shipping and storage fees and a 15% commission on each sale.
Two accounts are available: a free individual account and a paid business account. A business account's $40 monthly fee grants access to Amazon's advertising tools and allow you to list products in any category. If you're interested in learning more about selling through Amazon FBA, this guide is for you.
22. Coaching & Consulting
Whatever you practice that brings you success is worth sharing with others. As a side hustle coach, I have guided thousands of ambitious people toward the most lucrative opportunities for generating additional income. You can also work as a consultant in your profession. To do so, one needs training from an accredited institution and relevant experience.
You should demonstrate your competence in your field and perhaps even some leadership abilities. Since consulting is so broad, it's possible to carve out a niche in teaching people about something you're passionate about. You can seek out companies and startups interested in working with you on Flexjobs and LinkedIn as these are great platforms to find non phone jobs.
23. Online Chat Support
If you are looking for non phone jobs check out becoming an online chat support agent. A live chat agent handles any questions asked through a company's website. They engage in a professional conversation with the customer and assist them in resolving any problems. This job is perfect for anyone with experience in customer service or sales. Nonetheless, you will have to undergo training to become an agent on a specific site.
The Chat Shop offers two days of training in their "Academy" if you meet the requirements for a position there. Even though it's a telecommuting role, they only hire Florida, Georgia, Texas, Tennessee, and the United Kingdom residents. You can also join LiveWorld for a freelance position with competitive pay and enjoy their extensive employee benefits.
Frequently Asked Questions (FAQ)
What jobs require no talking?
Some jobs require very little face-to-face interaction. You could offer to walk other people's dogs or to help them with their gardens. Both of these roles are in high demand. These jobs pay hourly and do not require regular contact with a supervisor.
Can you work from home without talking on the phone?
Yes. There is plenty of remote side hustles you can take up that don't involve phone calls. Introverts have career options in editing and transcription. These tasks primarily involve typing, and you'll be able to complete them in your pajamas at home.
What is the easiest job to do from home?
If you have the necessary skills, you can work as a virtual assistant from the convenience of your own home. Many diverse industries want virtual assistants who can interact with their clients. Working as a customer service agent is another related online career.
It's flexible because you can set your working hours, and most organizations will provide extensive training. Working as a social media manager would also be an ideal work-from-home job, as having an online presence is becoming increasingly crucial for organizations.
Which online job is best?
It's hard to specify which online job is the best because it all relies on the required skills or expertise. Working as a web developer would be the best option if you're looking for a high-income online job.
You will, however, require some technical expertise. For example, making YouTube videos, transcription, or data entry work is far more practical for a beginner.
What is the easiest online job?
Product testing is one of the most straightforward remote jobs because it requires little experience. You can test both physical and digital products and be compensated for your honest feedback.
Another simple option is selling your old clothes at consignment stores. It is important to note that you must sell products in pristine condition. In addition to consignment stores, you can sell your used stuff at yard sales or on Facebook Marketplace.
Final Thoughts On Best Non Phone Jobs To Work From Home In 2022
There are so many non phone jobs to work remotely to choose from. You don't need to spend a dime to work a remote job. Beware of scammers asking for sign-up fees to give you a remote position. Working a non-phone remote job is as simple as picking one that fits your interests and skills.
These jobs have flexible hours, allowing you to work alongside your day job or schoolwork. I'll quickly update this guide once I find new remote side hustles that are especially suitable for starters. Tell us in the comment section, what are your favorite non phone jobs to work from home?