Are you currently looking for a remote side hustle? Having a side hustle is one of the best ways to supplement your primary income. This way, you can easily save more money or pay off your loans. Coming home from a 9 to 5 job can be exhausting at times.
So you probably don't need a side hustle that makes you feel like you're working overtime. As a Side hustle coach, my desire to find side hustles that provide my readers with extra income is something I find fun doing. I've compiled a list of 21 exciting side hustles you could start from the comfort of your home.
21 Remote Side Hustles You Can Do While Working A 9 to 5 Job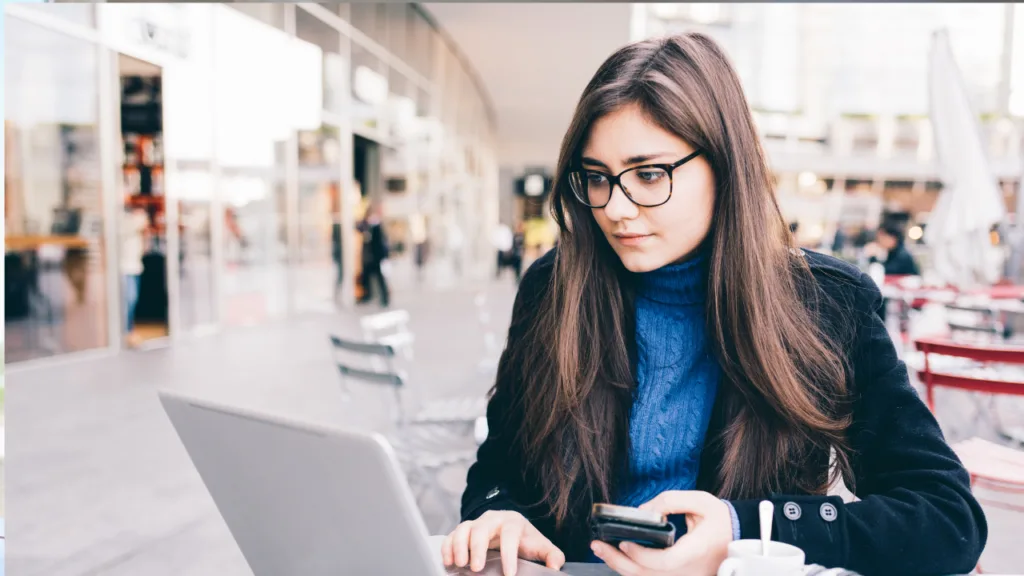 1. Start A Blog & Monetize it
Starting a blog and turning it into a profitable business has been one of the best decisions I ever made. Since starting my blog in 2016, I have been able to turn my blog into a profitable business that now earns over $10k a month and I currently teach others to the same in my live course Blog For Profit Academy.
To learn how to start a profitable blog click here to read a full tutorial on my website.
If you are wondering how I earned my first paycheck from blogging here are some of the best ways bloggers can earn money each month.
A great remote side hustle is affiliate marketing. So many sites use blogs for marketing their products and services. You can use an affiliate program or negotiate with a brand directly to get a deal. Commissions are made by including links to their products in your article. You get paid for sales through the links and referrals to their sites. Each site has its policy payout, but most accept bank transfers and PayPal.
Displaying ads on Your Website
With a blog, you can apply to join an ad management company and display ads on your website. When you join an ad management company they place ads on your website. My favorite ad publishing company is Mediavine! Last month I earn over $5,000 with ads alone. This is one of my favorite ways to make money with a blog passively.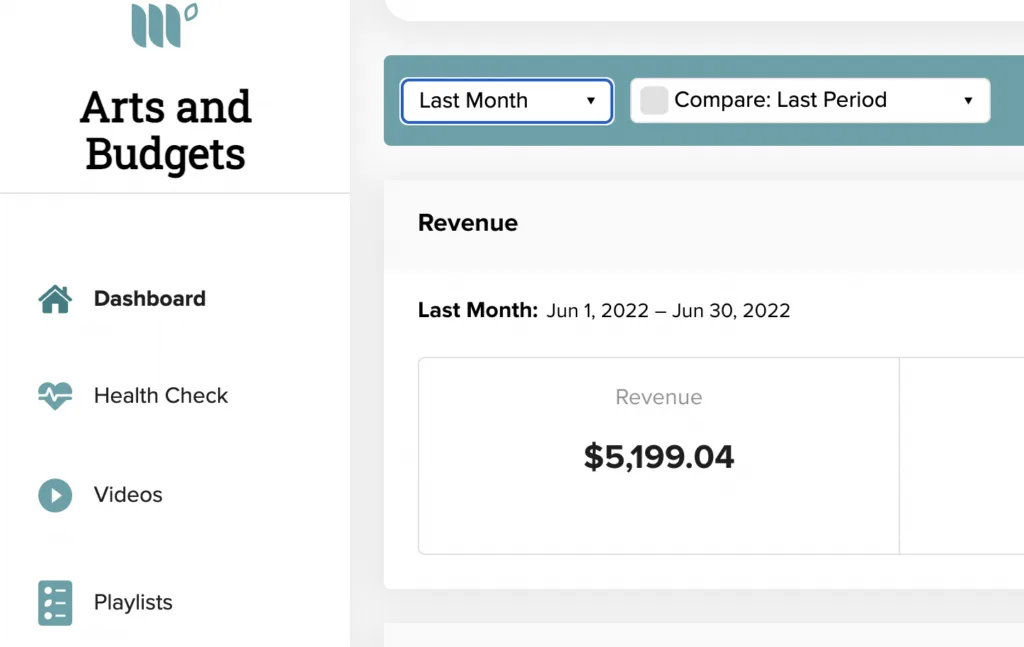 You can potentially offer your expertise to your audience for a fee. Create an e-book detailing your ideas or provide an online course to share your unique skills. It's a great way to connect with your audience and make some money off of it.
2. Tutoring
Becoming an online tutor is very convenient for any professional. A tutor decides when to schedule classes at the student's convenience. The number of clients you take up is entirely up to you, depending on your free time. Parents are willing to pay high fees to online tutors, so it's a side hustle you should consider.
To apply on TutorMe, you fill out some personal info and get assessed. With over 300 subjects to pick from, there's a good chance you'll find your niche. They match you with students; then, you plan a live session with them. Their website has a Lesson Space with advanced coaching features, including whiteboards and screen sharing.
Once you sign in to Tutor.com, you can accept student requests anytime. You can also schedule online sessions after your day job. They hire tutors with all levels of expertise in 250+ subjects through a quick interview and some background checks. Payments are made by check or direct deposit, and the company often sends surveys to get tutors' feedback.
3. Freelance Writing
Another great remote side hustle is freelance writing. Freelance writing is a well-paying side gig. Also, you choose blogs and magazines to write about. On some platforms, you just need an account and a good portfolio. You could offer clients samples or take a test to land a job. New jobs are posted daily in health, finances, DIY projects, and more.
ProBlogger connects clients to freelance writers and content creators. It's free to have an account, and applications are made directly to the client. With thousands of applicants to compete against, you need a great pitch to get hired.
It's free to join Upwork and bid for work. Their recruiters could also find you a suitable client. Depending on your total earnings, their service fee is between 5% to 20%. They deposit your money to your account or through a wire transfer.
On Fiverr, you may write commercials, blogs, articles, e-books, and language translations. Writers create a profile, and after each task, clients rate them. The better your reviews are, the more you can charge for each task. The minimum wage for a gig is $5, and the site takes 20% of your revenue.
Remote. co, like Problogger, has job ads on their site. Numerous job ads are made daily. You can get entry-level to expertise jobs. After your application is accepted, you can chat with clients about payments and how many articles you can deliver.
4. Proofreading
Writing needs to be free of spelling and grammatical errors, thus the need for proofreaders. Proofreading is a great remote side hustle. Even as a beginner, there are several sites on which you can get good clients. All you need is proficiency in English and a keen eye for detail. To improve at proofreading, take online courses and use tools like Grammarly or Ginger.
A great place to get started with a proofreading career is ProofreadingAnywhere. This program helps new proofreaders learn how to monetize their writing and editing skills. Check out proofreadingAnywhere by clicking here.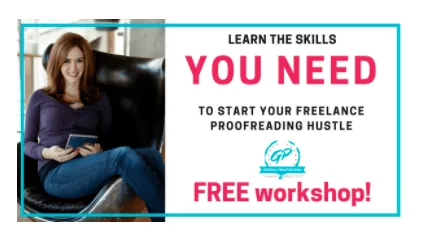 Additional Platforms to find proofreading jobs:
ProofreadingPal hires freelancers who are familiar with Word and Adobe. You should also be acquainted with writing formats such as APA, CSE, MLA, and CMS. Each article is given to two different people to proofread. Payments are made monthly, based on word count and how fast you complete a task.
With a Guru account, you can apply for jobs on the site. If clients think you'd be a good fit for a job, they can contact you. The client pays upfront using SafePay, and the site pays you once they approve your work. You can also choose to get paid upon completion by wire transfer or direct deposit with AutoPay.
On WritingJobz, you can proofread academic essays, blogs, articles, and books. There are jobs available to fit your skillset and availability. Payments are made every two weeks. Writingjobz compensates writers well for their skill, and it's an excellent way to make some extra cash.
Scribbr focuses on essays, theses, reports, and other academic papers. After passing their language quiz, you take a month-long training course on Scribbr Academy. You are expected to check the sentence structure, clarity, citations, and document format.
5. Editing
Editors improve the quality of a text. Before publishing, they ensure that any written material is clear, accurate, and captivating to the reader. Editors collaborate with authors to improve the content and, sometimes, restructure documents.
Flexjobs connects editors with clients. You get full site job access for $24.95 a month. Customers have access to lots of editorial opportunities with more than 15 companies.
Scribendi hires freelance editors on contract. You decide on the type of work you want and the time you want to dedicate to your jobs. They find clients for you and decide how much to charge them. Payments are made monthly through Payoneer, as per your contract.
WritersAccess accounts and job applications are free. However, they charge a 30% commission on total pay. Experience, skills, and proficiency earn you stars. You can earn between 2 and 6 stars, which determines your rate per word. WriterAccess pays its editors per task through Paypal.
6. Graphic Designer
Creatives can make extra money with graphics design. Set aside time on weekends and after work to improve your skills; if you're not a designer, take an online course. As a designer, you can sell templates and themes. You can also do freelance work on sites such as the ones below.
Dribbble advertises new designer jobs every day. They have unique features, like Dribbble Pro, which updates your portfolio after every task and shows clients your latest work. You can sign up for daily newsletters and a freelance project board on Dribbble Pro Business for $15 a month.
Behance allows you to set your rates and availability. Using the "Hire Me" button on your profile informs potential employers that you are searching for work. On this site, subscribers have access to Adobe Creative Cloud, a set of design tools.
SolidGigs emails new jobs to freelancers. They match you based on your experience and preferred gigs. You can also find a good client on your dashboard. Instead of cutting your pay, they charge a flat rate of $21 or $35 per month.
7. Transcriber
You can become a transcriber if you are a good listener and fast at typing. Because the job market is so competitive, clients require applicants to take a test. Most clients want a 90% score. A good pair of headphones and a laptop will come in handy.
Babbletype hires skilled individuals who are also good writers. You are expected to work 15-20 hours a week. The work is contractual, and freelancers must work all year. They pay between $27 and $36 per hour of audio transcription. On this site, you could make around $6,000 a year.
Gotranscript notifies transcribers of new jobs via email. When you submit an assignment, it goes through an editor. They pay via Paypal or Payoneer every Friday. You can get $0.6 per audio or video minute, which translates to $150 each month, depending on how many tasks you take.
To get jobs at TranscribeMe, you must take an English Entrance Exam. TranscribeMe includes WorkHub, a platform where transcribers complete tasks. They give 2-4 minute clips and not long texts. Earnings range from $15 to $22 per audio hour and average to $250 per month.
8. Web Designer
Web development can be a lucrative side hustle if you're willing to work at least five hours a day. Customers pay well, and you can set your hourly rate. Web design doesn't require coding. You should learn more about UI/UX design, HTML, and backend development.
To join Toptal, you must pass an online screening process. Toptal hires freelancers for an average of four months. They vet ready-to-hire clients who match your rate and skills. They also handle customer billing and invoicing. Freelancers on the platform get to socialize and learn new skills.
Freelancer.com offers job opportunities for all skills. It's best to keep your profile up-to-date since it acts as your resume. They also offer memberships for $9.95, letting you bid on more projects and get redeemable gifts. The site offers a secure payment option, Milestone payments, for invoicing and receiving money.
After signing up on the site, freelancers list their services on the dashboard. If a client is interested in your service, you hold discussions on pricing and deadlines via the site. Fiverr handles payments and keeps 20% of each transaction.
9. Social Media Manager
Social media helps brands advertise and promote their products. A social media manager creates content for a brand's Facebook, Twitter, Instagram, LinkedIn, and Pinterest accounts. To get such a role, check out the sites below.
Mods help clients by interacting with their online audience. They work for great brands like Warner Bros., the NFL, and more. Mods hired on contract can work remotely. They'll send you a schedule from which you choose a project every month. You are compensated hourly, which varies according to the nature of each project.
You can work at SocialBee if you're skilled in social media management. Their hiring criteria are straightforward, and there's an affiliate program for applicants with a solid social media engagement. You can get hired to do social media scheduling for clients, create a marketing plan, and run audits.
Indeed posts remote social media jobs. You can apply for a part-time job or work shifts. Uploading a résumé to your profile allows potential clients to contact you. New jobs are posted regularly, and clients include a salary range and skills requirements.
10. Virtual Assistant
To be a freelance virtual assistant, you require typing, data entry, email, and phone skills. Some VAs handle social media and appointments for clients. If you are seeking to be a part-time VA, it's best to learn these skills. The more skills you have, the more you can charge per hour.
You can access some of the jobs on virtualvocation.com by creating a free account. Members can access all jobs, coaching, and resource downloads. A monthly bundle costs $15.99, a three-month package costs $39.99, and a six-month package costs $69.99. When a new position that fits your interests becomes available, they send you a notification.
Belay hires virtual assistants on a contract basis. You must have prior experience and pass their multiple assessments. Their consultants match you with a client based on your skill set and the client's requirements. The website also offers a Virtual Assistant Master Class for $249.99 to help you perfect your skills.
Upwork evaluates all applicants on the site. You can bid on job adverts on Talent Marketplace or create a service and pricing catalog. Besides that, a recruiter can find a suitable client for you. You select a convenient payment method and can keep track of outstanding payments. Freelancers pay a service fee ranging from 5% to 20% of their total earnings.
11. Bookkeeper
You can earn extra income at an hourly rate as a bookkeeper in the comfort of your home. Your work primarily entails helping clients set up and manage their monthly books. Accounting platforms like Intuit, Bookminders, and BookyardBookkeeper have programs for freelancers looking to make the most out of their skills. These accounting platforms have a training window for applicants and a team of peers to offer support when working on clients' books.
12. Dropshipping
Dropshipping is an excellent low-cost side hustle. You can create an online store where you sell on-demand products. You could post anything, from outfits to accessories and beauty products, as long as there is a ready market. When a client pays you for an item, you simply purchase it from your supplier/wholesaler, who ships it directly to them. It's entirely up to you how much you charge a client, and finding a cheap wholesaler will increase your profit even further.
Etsy is a marketplace for handmade, vintage (over 20 years old), and artisan items. They don't define dropshipping but prohibit reselling handmade and customized items. You can sell on Etsy if you're designing an item or outsourcing from wholesalers who don't sell on Etsy. Etsy charges $0.2 per sale, excluding transaction and payment fees. Plus, you showcase your goods to 90 million potential customers and turn a tidy profit.
Dropshipping on Shopify is simple for beginners. Create a 14-day trial account with your store's details. Then search for vendors. Shopify Apps can help you find a product to sell. Once you choose, edit and add the images to your store. At this point, you can begin advertising your shop and making sales.
13. Teach English Online
English is the most recognized language in the world. Considering this, online English teachers are in high demand. You must be a native English speaker with TEFL(Teaching English as a Foreign Language) certification or a comparable degree. You can teach a group of students or be a private tutor.
VIPKid.com offers 1-on-1 sessions for 4 to 15-year-olds. VIPKid employs degree holders, preferably with experience, on a six-month contract. After finishing a demo lesson, you study their curriculum and hold a mock class with one of the teachers. If you pass, you can build a profile on the site. You can make $14-22 per hour. Each class lasts 25 minutes.
MagicEars is a learning platform for children aged 4 to 12. You can earn up to $26 an hour teaching four kids per session. You must be a degree holder or have a 120-hour ESL Certification to qualify. They offer "Teaching With Magic Ears," an optional free course for instructors.
14. Teach Music Lessons Online
There are multiple ways you can earn from teaching music to others which is why it's one of my favorite remote side hustles. You can set up an online studio or apply for freelance jobs on websites. You might also consider teaching through a virtual music school.
On takelessons.com, you can teach both vocals and instruments to individuals or groups. Your profile helps students locate you based on the lessons you offer. When a student books your classes, you'll get a notification email. The site handles marketing and billing at the cost of 10% of your weekly pay.
15. Sell Products on Amazon FBA
As the name suggests, Fulfillment by Amazon is a service that allows third-party sellers to automate their order fulfillment and shipping processes. Once an order is placed, Amazon handles the shipping, and all you have to do is handle the sales.
The flawless shipping and logistics stand out for many potential online retailers. If you have a profitable niche in mind, it is simple to begin selling on Amazon FBA. Plus, whenever you may want to sell on other platforms like eBay or Shopify, you can also use omnichannel fulfillment.
Watch the video below to learn how Amazon FBA works and what you'll need to get started:
---
Quick Remote Side Hustles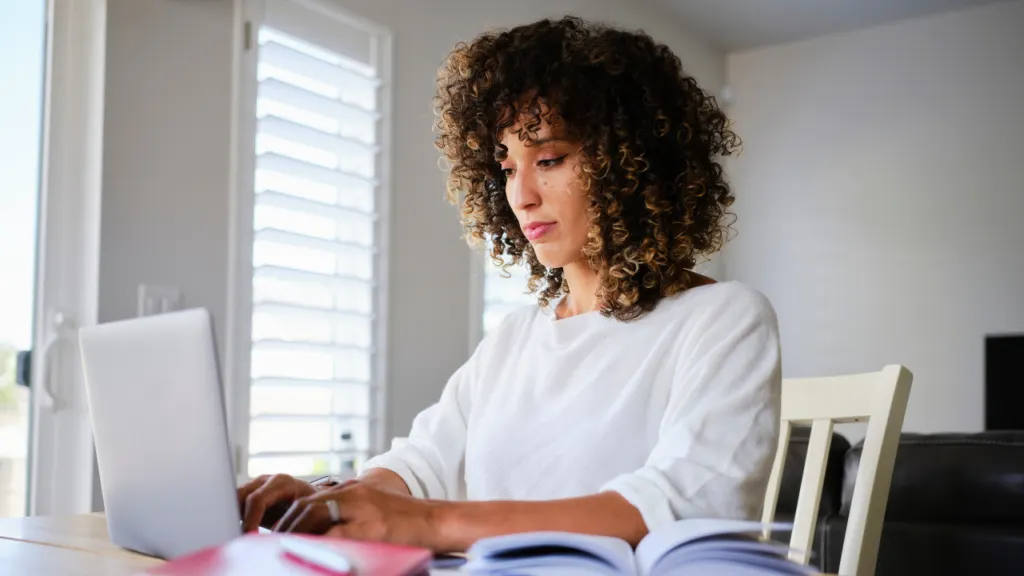 Here are a few other side hustles you can do in the comfort of your home. All you need is a computer and internet.
16. Test Websites
Website testing is a great remote side hustle that you can do from home. Website testing is done to see how well a website works on laptops and smartphones. It also involves bug testing before a website goes live. The test websites below act as third parties. They employ people to test developers' websites. Your job is to check the user interface, record your experience, and send in your feedback.
You can apply to become a user tester through the site. Your device should have Windows 7 or Mac OS 10.7 or higher. Alternately, you may download their app on an iOS or Android smartphone. Also, you should have a good microphone. Each task's payment is made through Paypal one week after completion.
To join userfeel.com, you need to pass a qualification test. They use it to check if your equipment fits their tasks. It's necessary since you will audio record your feedback as you test a product. Each test lasts for 20 minutes, for which you get $10. They deposit each payment to your Userfeel Wallet account, which you can transfer to Paypal.
17. Participate in Online Focus Groups
Remote focus groups collect data through Zoom calls, Google Meet, or an online survey. Participating in focus groups helps companies gather feedback on a product or service they offer or are about to launch. You only devote a few hours to each job, perhaps one or two hours per session. After every survey, most clients pay participants in cash, checks, wire transfers, or gift cards.
You can join focus groups by creating a profile on Respondent. The site matches you with a client based on your professional experience. After a client has approved you, you can participate in their study. When a project is completed, clients pay all participants via PayPal. Average earnings for participants range from $100 to $500 per hour.
Clients upload their research topics on Userinterviews, along with the study dates, how much time it'll take, and pay. There are both moderated and unmoderated tasks. You will get an email confirming your application's success and a link to the online meeting. Meetings are held via Zoom, Google Meet, or GoToMeeting. After participation, you receive payment in 10 business days.
18. Get Paid to Answer Questions in Your Expertise
Justanswer.com hires professionals from all fields. You only need to show expertise, whether it's in veterinary services, medicine, law, or any other field in which you are certified. You get paid to answer questions online. It's similar to an online consultation service. You can earn up to $7000 monthly, which is a good side income.
19. Complete Online Surveys
Pinecone Research carries out research for emerging products. They send you a manufacturer's product sample or a concept of it. Through Pinecone Rewards, you receive points after completing each study. You can redeem the points for money or gifts.
You must pass a screening process and upload a profile video to be eligible for Mindswarms surveys. This video assists project managers in identifying the appropriate respondents for a study. They can send you questions to answer or request a video through their DIY platform. You will receive $10 via Paypal 24 hours after completing a survey.
Surveys on the go is a platform that pays you to give insights on various apps and websites. To get surveys, you must first download their app from the Google Play or App Store and grant access to your location.
You don't have to spend your entire day on the app; simply enable push notifications for new surveys. For each survey you complete, you are paid 10 cents; moreover, you are paid 5 cents if you don't qualify.
Some additional legit sites to complete surveys online to make money from home are:
20. Use Cash-Back Apps
Did you know that you could earn points for shopping? Yes, indeed. That is what cash-back apps do. Cash-back apps collaborate with your favorite retailers to give you some money back on your purchases. Here are some of the top cash-back apps available right now.
For Ibotta rewards, you can shop at Walmart, LOWE'S, GAP, Domino's Pizza, and other retailers via Ibotta mobile app or browser extension. Before shopping, compare prices and activate the cash-back button.
You must send them images of your receipt for in-store purchases. Ibotta deposits up to 30% of your purchase into your account and gives a minimum withdrawal of $20. Since joining Ibotta I have earned over $300.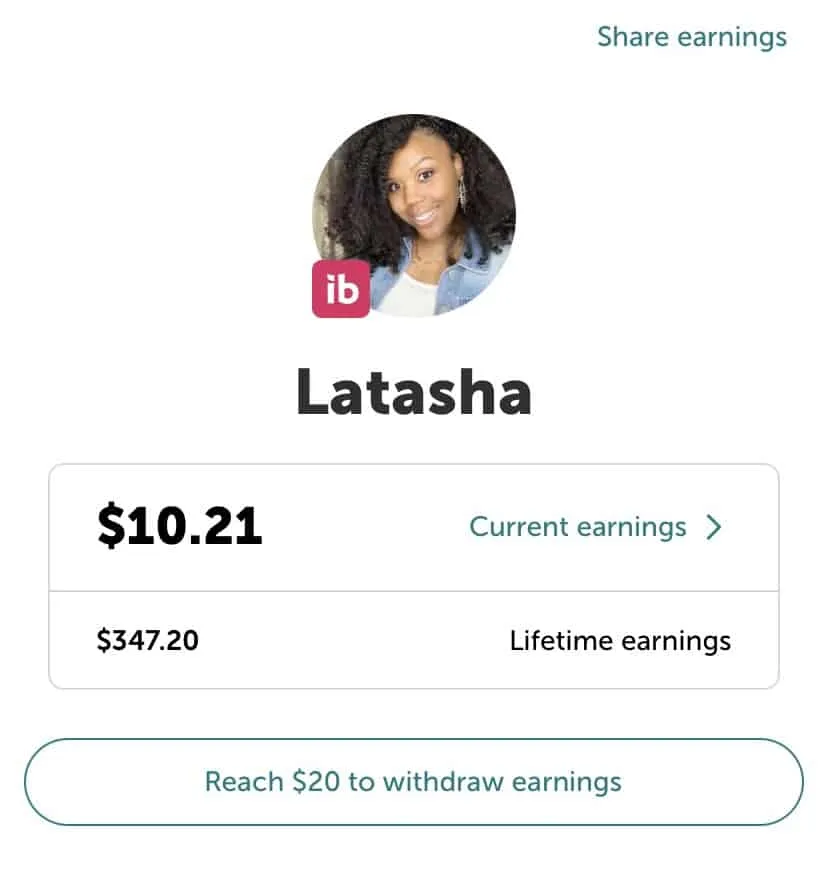 Fetch points can only be redeemed for rewards or special offers on items. They notify users about selected cash-back items via the app or website. For points, you should send a photo or scan of the item's receipt within 14 days of purchase.
You must link your email address or buyer account to earn points for in-app purchases. They give 1% of the final price of items and bonus points within the app. Click here to check out Fetch Rewards.
21. Get Paid to Conduct Online Research
As an online researcher, you are compensated for gathering credible information on a specific topic from the internet. You can gather information using search engines, surveys, and questionnaires, then submit your findings to earn money.
Wonder employs researchers and analysts to respond to client inquiries. You can apply through their website. If you pass their sample research question, you can proceed to work on a research topic. The complexity of the topic and the time you spend researching it determines the payment you receive.
Frequently Asked Question (FAQ)
What are some of the most profitable remote side hustles?
You can do many profitable side hustles to earn passive income. For example, if you have clothes and furniture in mint condition that you don't use anymore, it's easy to find buyers by selling them at consignment shops. You can also join focus groups or get hired to read emails.
How can I make $1000 on the side or with a remote side hustle?
You can make $1000 on the side by doing a combination of side hustles like testing websites online, starting a blog, affiliate marketing, or selling digital products. Other common ways to make an extra $1000 include renting your car, delivering groceries, and tutoring online.
What are some passive income ideas or remote side hustles?
Setting up an Etsy shop, starting a blog, or selling e-books are some of the most practical ways to make passive income. You can make pinnable images and sell them on Pinterest or promote them on group boards. Starting a YouTube channel is also a viable way to make passive income. All you need to do is find a profitable niche.
How can I make an extra $2000 a month?
Depending on your Zip code, you can rent your guestroom and fetch an extra $2000 a month. Listing your apartment on Airbnb could also fetch you the same monthly amount. Dropshipping a profitable niche is another tangible way of making over $2000 a month. Starting a dropshipping business is easy since you don't need to hold any inventory.
Final Thoughts On Remote Side Hustles You Can Do With a 9-5 Job

.
If you are looking for a remote side hustle this post shared 21 of the best remote side hustles to try.
You don't need to quit your 9 to 5 job to make your remote side hustles a profitable venture. You need to identify a niche or skill you're proficient in. It's easy to prioritize what's important and work a remote job if you can find one with flexible timelines.
If you're on the quest for financial freedom, side hustles can be a solid starting point. Whether you're looking to earn passive income from a blog or sell your skills on freelancing platforms, having the right skills is the most practical way to keep the side money coming.
Impact-Site-Verification: -1612400537