24 Legit Consignment Shops To Make Extra Money: Sell Clothes & Furniture
Do you want to get rid of your old clothes or furniture? You've come to the right place. Selling stuff you no longer use at consignment shops can be a profitable side hustle. They allow environmentally conscious buyers to save old clothing from dumpsters and offer buyers the opportunity to get savings or find rare products.
I did my research and discovered a couple of consignment stores with several locations across the United States and reasonable rates for sellers. Finding new methods to generate extra money is one of my strong suits. For this reason, I spent some time learning more about how to profit from consignment businesses by selling stuff like clothes and home décor accessories.
Read on to learn more about the best consignment stores in your area and how to make the most money with stuff you don't use any longer.
What's a Consignment Shop & How Does it Work?
A consignment shop is a physical store or online platform that displays items on behalf of the owner. The seller sends the reseller an item without receiving payment from them. The consignee (the shop owner) agrees to pay the consignor (seller) after the item sells. Until the item finds a buyer, the consignor retains ownership.
Most consignment stores and online consignment platforms have a defined number of days until an item is no longer for sale, usually 60-90 days. Once the item is sold, the reseller sends a share of the revenues to the consignor. The usual split between the company and the individual seller is 50/50, 40/60, or 60/40.
For example, if you consign an outfit for $50, the consignment business will sell it and keep $25 as commission. If the outfit does not sell, it will be returned to you at no cost. Some consignment stores specialize in a specific consumer item, while others sell everything from clothing to artwork to furniture and housewares.
Click Here To Find The Nearest Consignment Shops Near You On Google Maps
---
What's the Difference Between Thrift and Consignment stores?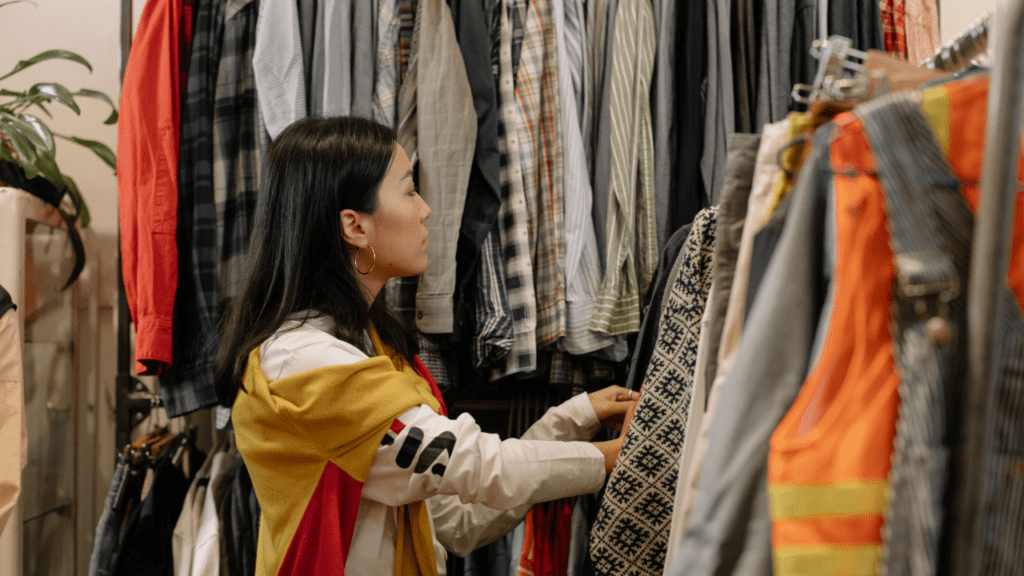 Consignment and thrift shops are similar in that they both sell second-hand items. Their business models, however, are significantly different. Thrift stores invest relatively little, if any, in their inventory. They accept donations and drop-off items from folks looking to declutter their homes.
The majority of these are operated by churches and charitable groups, which use the proceeds to support their missions. Goodwill and the Salvation Army both operate such stores in the United States. On the other hand, some thrift shops are profit-driven and strive to profit from the sale of these products.
Shopping at a thrift store is a gamble; you could walk out with some great finds or nothing. When you sell stuff to a thrift shop, you simply receive a tax receipt, which you can use to claim government returns. Consignment shops are picky about what they accept to sell; only high-quality pre-owned products in good condition are accepted.
Another significant distinction is the price. As earlier mentioned, thrift retailers receive their merchandise for free. So whichever price they choose to sell the items is up to them. As a result, thrift stores frequently sell items at low or highly discounted prices. On the other hand, consignment shop prices are set by the owner and must cover the consignee's profit.
If you want to make money from an item, you'd want to consider a consignment. Alternately, if all you want is to take an item off your hands, donate it to a thrift store and find it a new home.
---
Best Online Consignment Shops
1. ThredUp
ThredUp is an easy and convenient way to buy and sell secondhand goods, with headquarters in San Francisco and delivery facilities across the U.S. You can sell or buy stuff on ThredUp or the app. ThredUP accepts women's clothing, purses, shoes, accessories, and maternity wear. There's also a kids' section.
When selling to ThredUp, request a Clean Out Bag, which arrives within a week. This is a large bag that you will fill with all of your unwanted garments and has a postal return label. There's also a consignment arrangement. Because so many people send stuff, handling clean-out kits takes a while (approx. 3-6 months).
After a 12-point inspection, they photograph and price your items. Expensive brands increase the likelihood of acceptance. They might even prepay for trendy or seasonal apparel. You can make up to 80% of the retail price by consigning brands like J. Crew and Gucci for 45 days. According to the website, you can earn up to 60% of the selling price for a 30-day consignment term with GAP, Nike, and ZARA.
Their payout estimator shows what you can get for your clothes. There are chances of losing money if a listing expires. When your listing is about to expire, they'll email you so you may change the price or have it returned. ThredUp won't make you rich, but you can make extra cash or save for something else on the site.
ThredUp is popular because of its affordable prices and great sales. There are several complaints online regarding low payouts, so you may want to compare other stores.
2. Poshmark
Poshmark began selling women's clothing, shoes, and accessories in 2011. It now includes men's and children's clothes, pet supplies, jewelry, beauty, and home decor listings. Their website and app make selling and buying easy. Poshmark pays more focus on high-end items, although sellers can trade anything.
Instead of mailing Poshmark your items, you take photos and upload them. You must communicate with your followers for your item to sell quickly, which can take time. The upside is you can determine the price and provide discounts to serious buyers. Poshmark doesn't charge much. The fee is $2.95 for transactions under $15 and 20 percent above that.
They cover shipping fees for items up to 5 pounds. Once the buyer receives and approves the item, you can request a check or direct deposit. Posh Parties, the annual PoshFest, and Posh N Coffee strikingly set the platform apart. The marketplace's social aspect and lavish parties tend to boost participation and sales.
When you see something you like, click the heart icon to save it. Using the offer button allows you to haggle on a product. This continues until an offer is accepted and the item is sold. Most merchants offer multiple purchase discounts and free shipping.
3. Mercari
On Mercari, you can buy and sell everything from used jewelry to clothes and electronics. Over 350,000 products are added to the platform every day. You just create an account and upload your items with suitable descriptions as a vendor.
Mercari's commission is only 10% of the sale. Sellers can either include shipping in the price or charge extra for it. Once the buyer rates the seller and vice versa, the sale can be finalized. Ratings are meant to uncover scammers; however, they cause 72-hour payment delays.
Also, the site isn't free from buyer fraud because the site allows returns after 72 hours, presumably after you've given the buyer a thumbs up. Unjustified cancellations are refunded. Instant pay costs $2, whereas direct deposit to your account is free for transfers over $10. To avoid the direct deposit fee, cash out when your account balance is $10.
You can also use the money to buy something on the website. As long as you follow the guidelines, Mercari is an excellent platform for decluttering.
4. eBay
eBay is a pioneering e-commerce network that connects customers and sellers in over 190 markets. For $0.35, sellers can list old and new items. You can get 250 free listings a month or more with an eBay Store (monthly or annual subscription). eBay supports businesses, offering photo editors on their app.
They can also assist you in estimating your prices. With eBay's delivery label and local pickup, shipping is cheaper. Buyers use seller ratings, feedback scores, and eBay product volume to choose reputable sellers. Higher ratings mean more consumer interaction.
eBay takes 10 to 15% of the final sale price when your item sells, depending on the category and whether you have an eBay Store subscription. eBay looks into its sellers' complaints and offers assistance. As a seller, you can block poor buyers or those who refuse to pay according to your terms.
There have been complaints of eBay canceling accounts and keeping funds for a long time. However, the site claims that reimbursements are made within two business days.
5.
The Real Real
The RealReal is where to go if you want to sell a designer purse, superb jewelry, or fine art. You can earn up to 85% profit on your item's sale; the higher the price, the higher the commission rate. RealReal sells pre-owned and authenticated designer items, including Chanel, Prada, Christian Dior, Hermes, Louis Vuitton, Cartier, Rolex, and high-end art.
They offer numerous rewards to consignors of their products and promos for consumers and memberships with even more benefits. The RealReal features a simple selling procedure. You arrange for a free virtual consultation and video chat with their team of experts, who guide you through the process and estimate the value of your belongings.
You can schedule a free UPS pickup, ship to them, or drop the items off at one of their physical locations. Professionals then photograph and post the products on their platform. They help you sell your items fast, usually within 30 days. Consignors complain that the site frequently lowers their items way more than anticipated, giving them fewer returns.
According to the site's terms and conditions, Real Real has the right to discount anything placed for sale on the site automatically. Payouts are made via direct deposit, checks, or site credit (which earns you an additional 5% a month).
6. OfferUp
OfferUp is a location-based app for consigning used items. Sellers praise the app's simplicity—you just take a photo of the item you wish to sell, set the price, and write a description. Since OfferUp and LetGo merged, consignors have enjoyed a broader client base. You may also reach more potential consumers with Promote Plus, a sponsored promotion.
Negotiations occur in-app via secure messaging, and both sellers' and buyers' phone numbers and emails remain confidential. Selling locally is free, but you must meet the buyer in person to finalize the deal. OfferUp has several designated Community Meetup Spots where security cameras supervise transactions.
Sellers are advised to take only cash for these transactions. Shipping is also an option, but it comes with a fee of either $1.99 or 12.9 percent of the final price. You'll see the rate while listing an item. The charge is deducted from the final selling amount before it's deposited into your account. Before paying, buyers have two days to inspect a product.
OfferUp prioritizes customer safety, as proven by TruYou, which provides buyer and seller profiles, ratings, and reviews. They also examine your state-issued ID (such as a driver's license), and cell phone number, and ask for an in-app selfie to create an account.
7. Tradesy
Tradesy is an online marketplace where women can sell their preloved designer clothing, handbags, shoes, jewelry, and wedding attire. Users can also browse luxury products at lower rates than what they sell in retail stores. Tradesy makes resale quick, easy, and chic for both buyers and sellers.
Your ad will stay up until it sells. While it is free to list on the site, the hefty fee structure makes it an expensive option for sellers. A flat rate of $7.5 applies to sales under $50, and a commission rate of 20% applies to sales exceeding $50. When you want to cash out your earnings, you'll have to pay an extra 3%.
They provide a free shipping kit, cover shipping costs, and process returns for every sale. Earnings can be withdrawn using Paypal, debit, or ACH. You can also use your earnings to purchase something on the site. Tradesy provides exceptional customer service as well as prompt delivery. They also attempt to resolve complaints made online.
8. Everything But The House
EBTH.com is an online auction service for estate sales and selling coins, jewelry, art, and antiques. You can find rare treasures on their website or app, with bids starting at $1. After completing their seller's form, EBTH will contact you to schedule an item appraisal. They handle sorting, photos, descriptions, online auction listings, and promotion, saving sellers time.
Unlike yard sales, sellers don't have to disclose their homes to strangers during the sale. The products are auctioned for seven days, during which bidders submit bids. When a sale is complete, they ship and process payments. You'll get your commission and an invoice with pricing and deductions within 30 days.
Unfortunately, the page doesn't clarify how much will be deducted from sales to finance their expenses. Sellers allege they weren't aware of this company's high fees. Some say they received less than half of the sale price due to excessive deductions.
9. Kidizen
Kidizen lets you donate your baby's outgrown toys and clothes. Originally developed for children, this app now has a Mama category. You can sell women's clothes and accessories at the virtual consignment shop. Style scouts can help if you're too busy.
Listing on Kidizen is free. Instead of shipping things to Kidizen, sellers open virtual shops, upload photos, and set prices. Good photos can attract shoppers. When you sell an item, Kidizen offers you a shipping label. Each transaction incurs a 12 % marketplace fee plus 50 cents. Free shipping will also deduct the label fee from your earnings.
Kidizen has the advantage of paying you as soon as your item begins tracking. When you sell something, you get Redeemable Kid Bucks. Redeemable Kid Bucks can be spent on Kidizen or withdrawn to PayPal or a bank account. If you withdraw less than $15, you'll be charged a $1 convenience fee.
Because sellers are responsible for shipping costs, it's better to include these in the price or ask the buyer to cover them. Kidizen also has a Rewear Collective with Kyte Baby, PLAE, and Goumi, allowing users to trade in high-quality brand items and earn returns.
Best Local Consignment Shops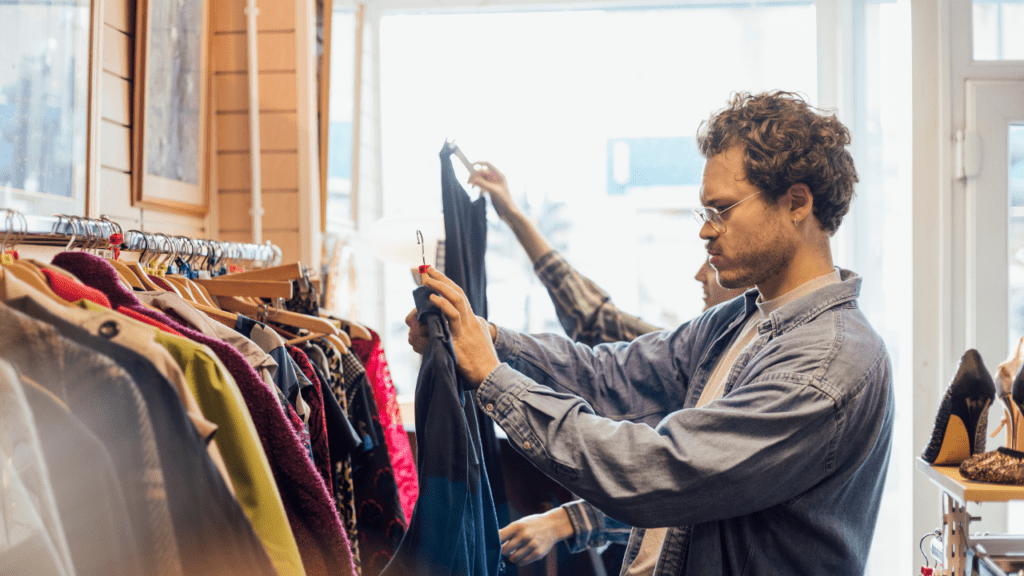 Buffalo Exchange is a significant consignment store with locations around the United States. You simply need to use the website to locate an actual store near you and drop off your stuff. Except on Fridays, Saturdays, and Sundays, no appointment is necessary. You can even mail them your stuff.
They purchase in-season clothing daily, ranging from menswear to t-shirts, dresses, shoes, sweaters, coats, and vintage goods. Consignors get 25% of the item's selling price in cash or PayPal or 50% in-store credit. However, this depends on the number of items they accept.
Buffalo Exchange aims to keep plastic bags from polluting the environment by offering shoppers a token in place of a bag. The token is then donated to charity organizations. They also donate unsold items to charity.
Beacon's closet buys and resells hipster clothing, accessories, and affordable designer brands. With three locations in Brooklyn and one in Manhattan, it's a favorite of many New Yorkers. Consignors receive 30% cash or 50% store credit for item costs. Buyers will assign a retail price to each item of clothing you bring in.
These stores require several seller hacks. Go early before the crowds. Find out what season they're buying for and what items they require. They often make similar updates on their website. Before taking anything in, make sure it's clean and folded. You want to make a good impression on buyers.
You can also have your items delivered. You snap at least three photos of the products, mail them, and get paid within 3-5 days after they are evaluated. Easy, right? It's worth noting that they only accept submissions for five or more eligible items.
It's best to send photographs of at least ten products you're confident they'll approve and fit the descriptions. Items you didn't fully describe will be donated or returned for $8.95 plus postage. Selling to this shop can be challenging, but you could make a substantial profit if your things are accepted.
Plato's Closet sells pre-owned men's and women's designer apparel. Individuals can sell garments to the company at a local store. If your clothes look new or fairly new, you'll sell them for more. The platform offers cash on the same day for popular teen and young adult brands. You must clean and repair your items before taking them to your nearest store.
They expect clean items stored in a durable container or reusable bag. Plato's Closet operates on a first-come, first-served basis, so there's no appointment needed. Their employees will provide you with a timeframe when they'll finish reviewing your goods. Therefore, you must return between those times to get paid.
One notable perk of using Plato's Closet is that they give you money upfront, unlike most consignment shops. It's worth noting that Plato's Closet returns vary by region and item. The 30-day return policy lets customers exchange items or get their money back.
Once Upon A Child has many locations, so visit their website to find one near you. Babies and children grow quickly so that new outfit will soon be too small. What you might like about Once Upon A Child is they pay instantly. Like most other stores, all in-season goods must be washed and stain-free.
Additionally, no appointment is needed to visit the establishment. Once Upon a Child sells gently used children's apparel, toys, and furniture for up to 70% off the retail price. Depending on age and quality, the company pays 30 to 40% of its retail price for old clothing. Five-year-old clothing and accessories are always in demand.
Baby gear, toys, and furniture are welcomed regardless of age as long as they work and meet the brand's safety standards. It's best to note that Once Upon a Child pays more for newer, lightly used items. You can make swaps instead of accepting the cash offer or use it to save 7 percent on sales tax.
Want to sell your music gear fast and for top dollar? You can sell musical instruments and accessories at Music Go Round's locations. They evaluate your items based on condition, supply, and demand. After examining your music gear, they make a reasonable market offer, subject to thorough product testing. Music Go Round pays 40-60% of your items' market value.
You'll be compensated immediately via bank check or store credit if you accept the offer. To sell on their site, you must have a valid driver's license or government-issued ID and legally own the things you're selling. Music Go Round buys your old gear directly, so you can sell your items without waiting for a buyer. Most of all, the company accepts any music equipment.
Crossroads helps its users resell used clothes. You can drop off items to sell and pick up your cash the next day. Crossroads Trading displays antique and thrift clothing and accessories among Main Street's shops and cafes. Their ever-changing selection and window displays have something for everyone.
A professional buyer buys your clothes in-store and pays you a percentage in cash or shop credit. You can choose between 50% store credit and 30% cash. Seasoned sellers can send clothes to Crossroads via mail. Before selling your items, you need to consider how wearable and appealing each piece is.
After making sales via Crossroads, you'll soon realize that general-interest items sell better than specialized ones. Crossroads offers an app to check in on the go, to avoid more of a wait time.
Additional Consignment Shops To Make Extra Money
17. Guitar Center
18. Wasteland
19. Awoke Vintage
21. Depop
22. Leprix
24. Chairish
---
Consignment Tips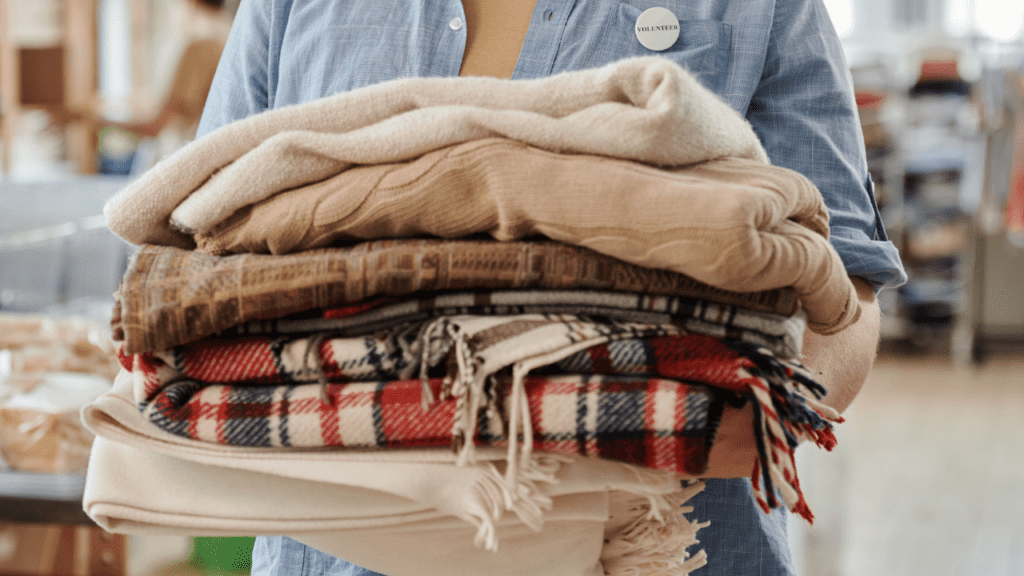 1. Examine the items to make sure they are in good condition (look for missing buttons, tears, etc)
When selling clothing, look for stains or tears and any cracks in cookware. Check for pilling as well, as most stores would not accept it. Inspect for scratches, chips, and missing hardware in furniture as well.
Consider it from the buyer's point of view. Just because they're buying secondhand apparel doesn't mean it has to appear or feel worn out. Replace any buttons, zippers, laces, or other missing accessories. If they cannot be repaired, it is preferable to donate them.
Check your garments for stains and other flaws, as most consignment shops will refuse anything that has been marked or has signs of heavy wear.
2. Clean and wash the items
Well-presented and clean pieces are more likely to sell. Check that your item has been washed or dry cleaned, and that it is free of odors, stains, and other flaws. Before photographing and listing garments, wash and iron them.
Physical consignment stores will pay more for items in good condition. They need to be freshly washed and pressed. Make sure they look as nice as they did when you first picked them.
3. Research to see if the items are in demand ( look for things such as the item's style and the brand of the item.)
Consignment stores are looking for items that will sell quickly and readily. For them, this is a business, and they must make a profit. Trendy things are more likely to sell since people actively seek them out. Most stores buy clothes at least three years old and are ahead of the current season.
For instance, they'll start looking for summer outfits in the spring. Consignment shops can be picky when it comes to brands, too. While some shops only carry luxury goods, others stock various brands, including vintage ones.
Take a look around the store to understand their style. You'll know if it's similar to what you're offering. Check what's on display. You can also consult with them about items they're currently accepting and what they have in plenty. That way, you'll have a better idea of what to bring in.
4. Research and find the best consignment shops online and in your local area
For example, if you sell clothes, look for consignment shops that take clothes. Pro tip: Look at the reviews and ratings of the consignment shop on the web to see how good the shop is.
Selling to local retailers often cuts you a better deal, but selling online exposes your goods to a larger market and speeds up sales. Some stores are classified as specialty stores because they only sell one category, such as clothing, housewares, or antiques. Others are general consignment shops that will buy anything their customers want.
Check the shop's online rating before selling to them. Start by searching Google for "consignment shop" and your city or zip code. Of course, you can always ask around. Ask your Facebook and Twitter friends about consignment shops. Understanding their consignment policies is crucial. Then decide what to sell and contact them with your offer.
5. Contact the store if you have additional questions.
The majority of consignment shops have both a website and social media pages. They do provide phone numbers and WhatsApp numbers if you need more information.
Local consignment shops are typically open Monday through Friday, with some holding weekend sales. Make sure to contact ahead before bringing your stuff in because some places require sellers to schedule an appointment ahead of time.
Frequently Asked Questions (FAQ)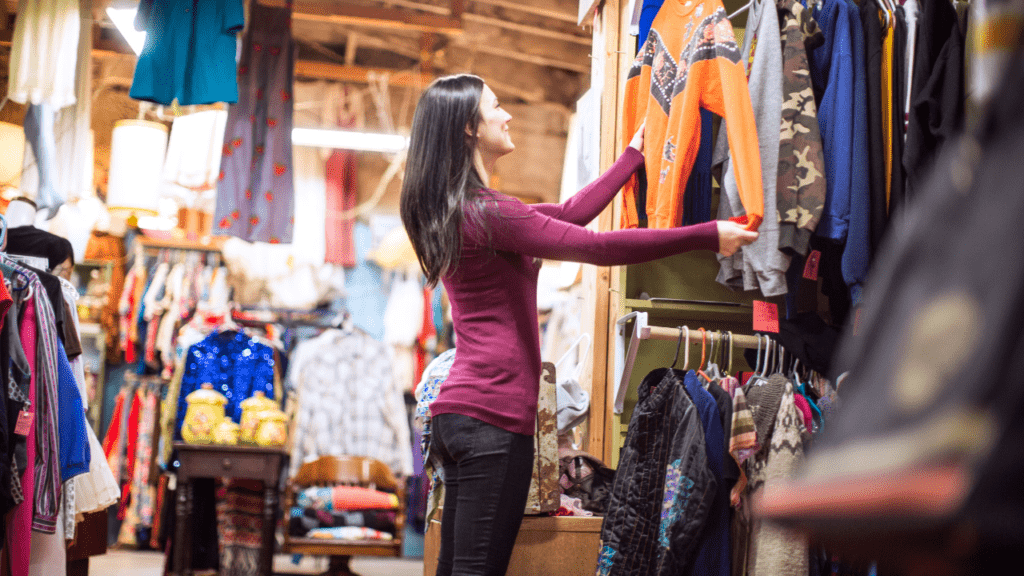 Is selling to a consignment shop worth it?
Consignment shops are for people who want to sell their unwanted belongings for a profit. Before committing, make sure you understand the terms. If the consignment percentage is reasonable, a sale benefits you and the store owner. You could get paid upfront or after the item sells.
It's easy to accept store credit, which is usually higher than the first two options. If you're all about making quick cash, getting paid upfront might be a good idea. Well-known and successful consignment shops tend to charge a greater commission.
Because the consignment shop has more costs to meet in selling those used products, you are more likely to benefit from a consignment agreement than they are.
What items sell best on consignment?
Second-hand household items sell well. Consignment shops love old designer clothes as they can draw many customers—young people like "vintage" stuff. If you're searching for a fun way to sell your retro clothes, try a consignment store with a "90s" section. Basic shirts can also be marketed to any audience.
Additionally, teenage girls shop at resale stores for prom and fancy clothes. The alternatives are economical, vintage, and customizable for any body type. Shoppers look for unique home decor products not found in stores and inexpensive goods they can customize. You want to clean your items before consigning them so that they can sell them fast and for top dollar.
How do consignment shops make money?
You bring your clothes to the shop as a seller, and the consignment shop rates them. When someone buys clothing, both the vendor and the shop owner make some profit. The business model charges the vendor 25 to 60% commission, so it can make money. Consignment shops provide 30-, 60-, and 90-day sales periods.
Moreover, you can pick up your items from the store or let the consignment shop discount them if they don't sell within a certain number of days. Most shops charge a one-time fee or a percentage of sales to showcase merchandise. The nature of your product determines the price, but used stuff may not attract a premium price.
What are the advantages of consignment?
You won't need to own or rent a store or hire staff with this business model. Consignment stores can help you enhance brand exposure and gain new customers. This approach lets customers see and try real products, reducing return and refund claims.
Consignment allows you to put goods into an active buying market instead of hoarding them at home. Most of all, consignment offers low-cost inventory storage, and long-term retailer agreements are possible.
Final Thoughts on Consignment Shops
You may purchase and sell on online consignment sites, whether you're looking for stylish bargains or trying to clean out your closet. When you own a product, you need a retailer who understands its resale value. Comparing different consignment stores might increase your sales options.
Check user reviews to determine which platforms have open policies, outstanding buyer/seller experiences, and anti-scam features. More sellers on a platform translate to more products for sale. The result would be more customers, which ultimately rake in more possible sales.
Additional Resources