One of the easiest ways for me to make extra money is by having money-earning apps on my phone. If you are always on the go and even if you are a stay-at-home mom there are apps that can help put more money in your pocket for gas or even to help pay a monthly bill.
As a busy mom of two boys, I often look for ways to make extra money that doesn't take a whole lot of time. I have personally put together my go-to money-making apps to earn money while on the go and at home. The apps that I mention in this post are my favorite ones this year to make real money.
Related Posts:
---
12 Best Money Making Apps To Make Money
1. Swagbucks
One of my favorite money-earning apps is Swagbucks. This year alone I have made an extra $900 in gift cards by referring others to the Swagbucks website and by completing different tasks on the website. I recently got rewarded $50 from the rewards store on the Swagbucks platform which was paid to me via PayPal.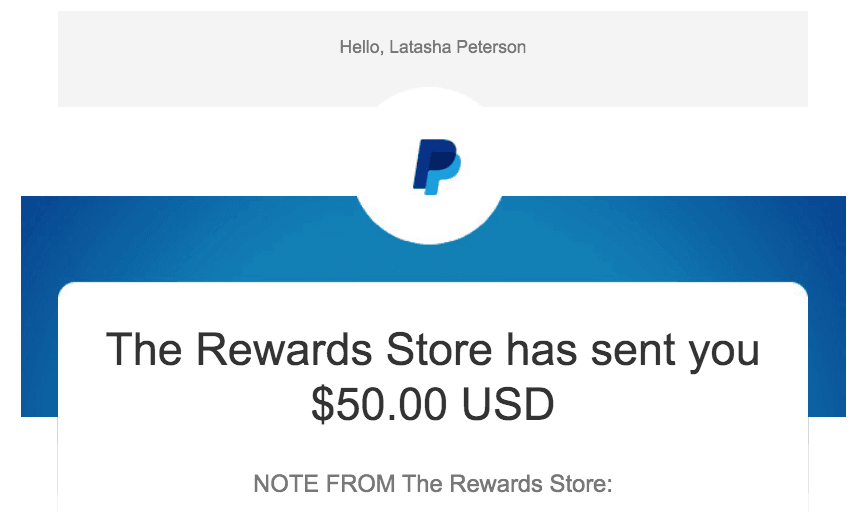 Some of the tasks that you can do on the website to earn points are completing surveys, watching videos and signing up for different fun offers. On the site, you earn points which are called "Swagbucks" and once you get to a certain amount of points you can redeem your points for gift cards.
The cool thing about the Swagbucks site is that you can earn every single day which makes it easy to earn points. So, if you are looking for a great money-earning app where you earn points on a daily basis check out Swagbucks. Currently, when you sign up you will get a $10 bonus.
Click here to check out Swagbucks.
2. Fetch Rewards
I just recently started using the Fetch Rewards money-making app and it's amazing. With this free app, you can turn any grocery receipt into rewards and earn cash back. Every time you go to the store you can save on hundreds of products every single time just by uploading your receipts on this app. So far I have gained over 10,000 + points just by adding receipts and referring my friends to the app within 2 days. I recently turned in my points for a $10 Amazon Gift card.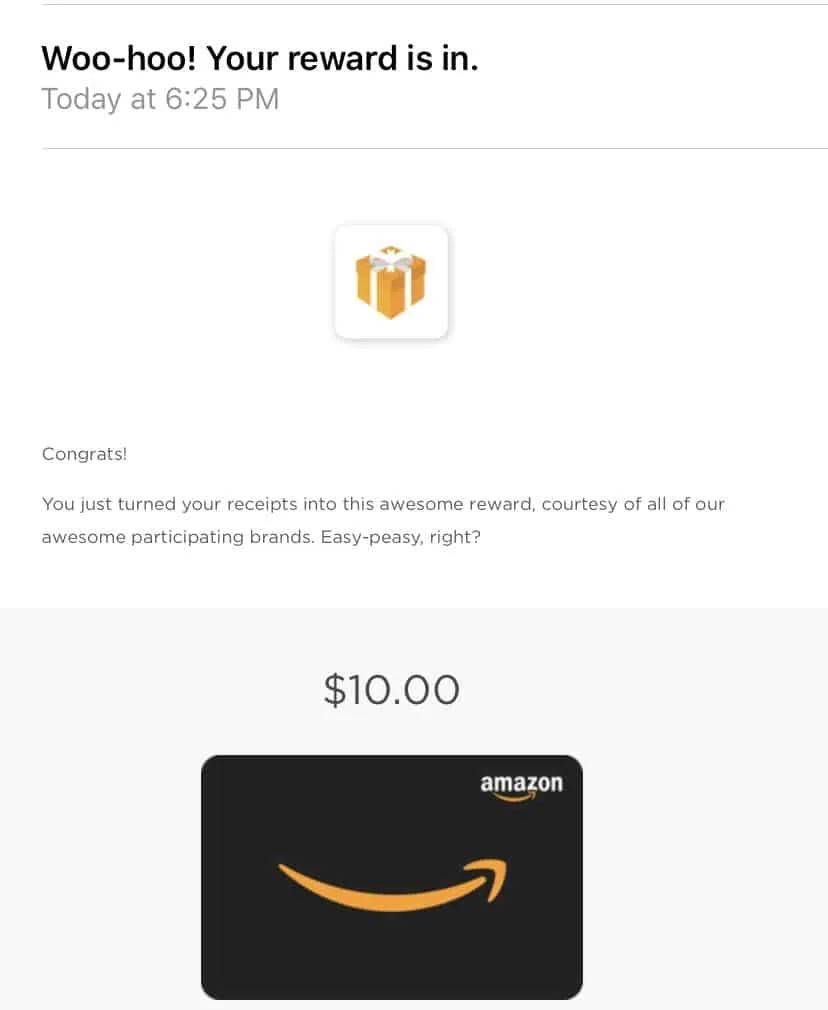 I love this app because it's super simple. Simply scan your receipts after shopping and earn points. It's that simple!
Currently, when you sign up you can earn 2000 bonus points ($2.00 in points) when you enter my referral code UTA17 during sign up and upload any grocery receipt from the last 14 days.
Click here to check out Fetch Rewards.
Grab 2000 points when you enter in the referral code UTA17 just by signing up!
3. Ibotta
Another one of my favorite money earning apps is Ibotta! After signing up for Ibotta you can earn cash-back on in-store and mobile purchases when you upload your receipts from shopping.
When you log onto this app you simply select the items you plan to purchase and once you purchase the items upload your receipt onto the app and earn cash-back. Currently, I have earned over $100 on the Ibotta app and just recently started using the app officially. Once you hit $20 you can withdraw your money via Paypal or Venmo.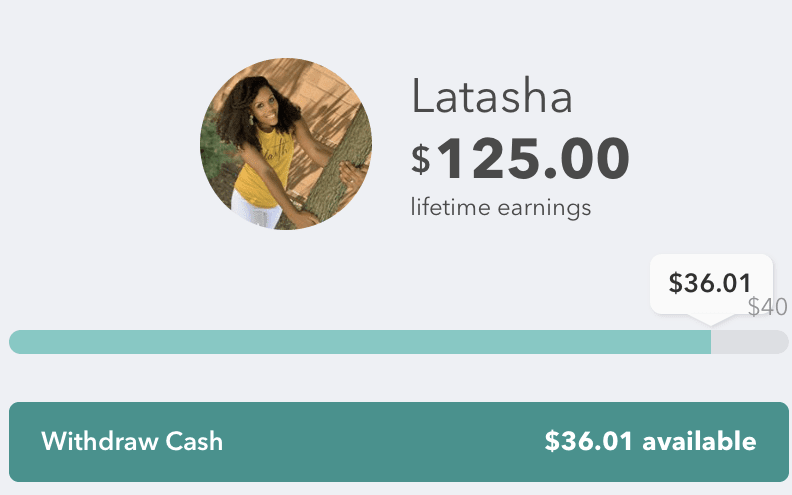 The awesome thing about this app is that you don't have to pay a dime and can still earn cash-back from products and items that you already buy.
Check out Ibotta by clicking here.
[optin-monster-shortcode id="jhwgtegxtc0fjmgsibog"]
4. Rakuten
If you love shopping online then this money earning app is perfect for you. With Rakuten, you earn money back by shopping online at stores such as Amazon, Target, and Walmart. I love this app because you get paid by check or by PayPal once you hit $25. A quick way to earn $25 quickly on the Rakuten app is by referring your family and friends to the site. Once they sign up and shop using the app you earn $25. Currently, I have made $75 from using this app.

Another cool thing about Rakuten is that you receive a $10 welcome bonus when you sign up on the app. So, if you are looking for an app to use to help you earn money back after shopping this is a great one to look into.
Check out Rakuten by clicking here.
5. Mindswarms
Mindswarms is one of my favorite survey sites. This isn't your typical survey site where you only earn $1 for surveys. On the Mindswarms site, you can earn $50 for every survey that you qualify for and complete. Most of the surveys are around 10 to 15 questions and take around 15 to 30 minutes to complete.
I really love this site and I have made $50 every time I have completed a survey successfully.

Additionally, the surveys on this site must be completed by recording a video of yourself answering the questions so if you aren't camera shy this site would be a great way to earn an extra $50 per survey. Another pro about Mindswarms is that you will earn your $50 within' 24 hours via Paypal.
Check out Mindswarms by clicking here.
6. Userfeel
Userfeel is an awesome money earning app that lets you test out different websites and earn $10 per test. When you get accepted into a study you will be given a scenario and perform certain actions on the website. Some of the tasks you might be asked to do are finding certain products on the website or to go through a checkout process.
This helps different businesses know what they need to improve on their websites and what users like about their sites.
Each test is an estimated 10-20 minutes and can be completed on your smartphone or home computer.
Check out Userfeel by clicking here.
7. Foap
If you are a great iPhone or Andriod photo taker then you might be able to make money from them with this app. Foap is a free app that lets you upload your photos right from your phone and put them up for sale on their app.
You can even sell the same photo more than once which gives different buyers the chance to purchase the images. The selling price of the photos on Foap starts at $10 and is split 50/50 with the Foap company so you would take home $5 bucks for each photo that you sell. Another one to earn money on Foap is by entering in the Mission photo content. The prize to win in the Mission photo contest start at $100.
Sign up for Foap by clicking here.
8. Sweatcoins
This money earning app is awesome if you love to work out and be active on a daily basis. With this app, you can earn points which are called "Sweatcoins" when you go walking. The app tracks your outdoor steps and rewards you with 1 sweatcoin for every 1,000 steps that you make on a daily basis.
This app is cool just to have on your phone because by the end of the month you will be shocked how much you already walk on a daily basis. Your coins can be redeemed for gifts such as watches, magazines, music downloads, electronics and more.
Check out Sweatcoins by clicking here.
9. Offer Up
If you have a ton of stuff around your house that you don't use you can totally use the Offer Up app to sell unwanted items. This money making app lets you post up items on their app and sell them to people in your town.
When I was pregnant with my first son my husband and I sold a ton of stuff to make room for him and we made an extra $300 super fast. We were able to get prepared for the new baby and make money doing the process. So, if you have old items or just items around your house that you don't want anymore you can post them on Offer up for sale.
Two tips I always give people when selling items is to always meet the buyers in public areas and always take someone with you.
Check out Offer Up by clicking here.
10. GigWalk
Gigwalk is a cool money making app that gives you the opportunity to make extra money while on the go. With this app, you can find quick jobs in your area and complete the daily tasks. For example, you might pick up an assignment that requests you take photos of a certain product inside a certain store. Once you complete the assignment you earn money.
A gig walk assignment can take anywhere between 5 minutes to a few hours to complete depending on the assignment. The payout for each assignment varies but you can make between $3 to $100 from each individual assignment.
Check out GigWalk by clicking here!
11. Field Agents
Similar to Gigwalks, Field Agents is a free app that lets you earn money from completing assignments in your local area. You can make between $1 to $12 depending on the assignment that you complete.
Apps similar to Field Agent help companies serve their customers by gathering the information that field agents collect from the assignments. Each job can take up to an hour or less to complete and come on a first-come basis. So, if you see an assignment that you want to participate in grab the job quick.
Check out Field Agents by clicking here.
12. Nielsen Computer & Mobile Panel
This money-making app is one of the best ones if you are looking to make passive income on your phone. The Nielsen Company is the world's largest provider of marketing information. Through their services, they help businesses build solid content and services to help better serve consumers.
With this app, you download it and if you keep it on your phone for a full year you will be rewarded $50. The app collect data from general phone usage of your phone.
Check out the Nielsen Computer and mobile panel by clicking here.
---
Additional Ways To Make Extra Money
Vindale Research
Vindale Research along with Pinecone Research is one of my favorite survey sites to earn extra money. On this site, you can earn money from giving your opinion on different products.
You can also earn money from this site from watching videos, referring your friends and family to the site, and by reading paid emails from Vindale Research. Check out Vindale Research by clicking here.
Respondent
Respondent is a really cool site that posts up different projects and assignments that you can apply for. Most of the assignments are $20 + and often conducted via live video or through a survey. The assignments vary but some of the topics covered are in technology, health care, online business, electronics and much more. Check out Respondent by clicking here.
Pinecone Research
Pinecone Research has been around for many years and it one of the best survey sites to earn money fairly quickly. They also have higher-paying surveys, unlike some survey sites. Check out Pinecone Research by clicking here.