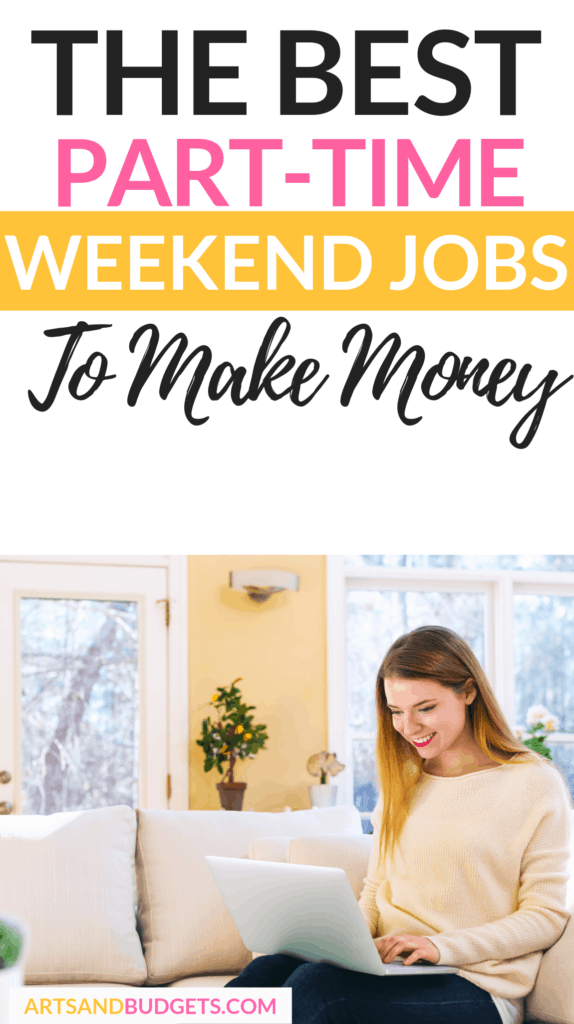 Are you currently looking for weekend part-time jobs to make extra money?
Perfect!
Recently I researched and found a ton of part-time weekend jobs that almost any person can do to make money. Weekend jobs are perfect if you are already working a 9 to 5 gig but want to increase income.
They are also great if you just want to work on weekends while you grow your blog or business during the week.
Years ago when I picked up a side hustle on the weekends I was able to make extra money while I taught high school students during the week. It was a great way for me to increase my income without stressing myself out. This post will give you some ideas on what type of weekend jobs you can apply for.
Related Posts
---
12 Part-Time Jobs That You Can Do Every Weekend
1. Brand Ambassador
One of the best weekend jobs I ever had was being a brand ambassador. Brand ambassadors are similar to event staff and are hired by different companies to work at events. Examples of events that Brand ambassadors would work at are Coca Cola events, McDonald's events, radio station events and much more. The great thing about being a brand ambassador is that most assignments are on the weekends and the positions pay amazingly well.
When I was a brand ambassador I would make close to $300-$400 for working the full weekend. Brand ambassador work is great if you love interacting with new people and don't mind being on your feet for a few hours on the weekend.
Pay Rate: $15/hr
How To Get Started
If you are looking to get started as a Brand Ambassador check out the following companies:
2. Tutor Online
Another great way to earn money online on the weekends is by tutoring students in different subjects. Places such as Tutor hire individuals to tutor students who need help in subjects such as Math, English, Finance, History and more.
With course hero, you can make up to $500 a week by tutoring different students on their platforms. Keep in mind that for most tutoring jobs you will need to have a background check because you might be working with children as well as adults.
Pay Rate: $19.65/hr
How To Get Started
3. Research Studies & Surveys
One of my favorite ways to make extra money on weekends is by completing research studies online. Places such as Mindswarms select individuals to participate in different online surveys for different products. After you complete the online video survey by answering the selected questions you will be rewarded $50.
I have made $50 from Mindswarms a ton of times just by giving my opinion on different products and companies. Like Mindswarms there are other research companies that hire individuals to take part in surveys and research studies.
Another research survey site I love is Swagbucks. On Swagbucks, you can complete different tasks such as watching videos and completing surveys and earn points that can turn into gift cards. I currently earn an estimated $150 per month in gift cards from Swagbucks.
Pay Rate: $50- $150/per month
How To Get Started
4. Delivery Driver
If you love driving and don't mind dropping off items to different people around your town maybe becoming a delivery driver might be a great gig for you. Places such as Amazon Flex hire drivers to drop off packages to their customers.
With Amazon flex are you are able to create your own hours so you can work on weekends or when you are available. It's a great side hustle if you are looking to make extra money on weekends. Similar to Amazon Flex other companies hire individual part-time workers to deliver groceries, food, and different products.
Pay Rate: $18/hr
How To Get Started
5. Online Teacher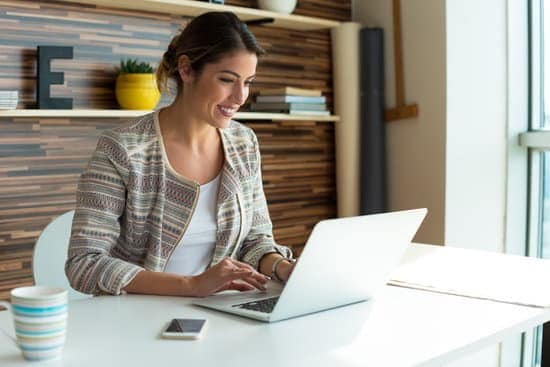 Did you know you can teach part-time and make money every single weekend? Places online such as Magic Ears and VIPkid hire individuals to teach online classes to children in China. The great thing about these companies is that you don't have to have a degree in Education to apply.
They just require that you have a Bachelor's degree in any field and some experience working with children. Another cool thing about working with online teaching companies such as these is that they create the lesson plans for you so you don't have to worry about writing up a new plan for each class.
One main difference between the two is that with Magic Ears you can teach more than one student during each session. With VIPkid you only teach one student each session so it's one on one.
If hired by Magic Ears or VipKid you can start making around $18/hr and you can create your own schedule so you can work on weekends If you choose.
Additionally, if you are looking to teach subjects in the arts such as guitar and vocal lessons you can teach on a platform known as Teach Lesson. On this platform, you can set up your own hours and teach different students who need help in acting, music and more.
Pay Rate: $18/hr
How To Get Started
6. Rideshare Driver
Rideshare driving is one of the quickest ways to make money on the weekend. My husband is a Uber driver and makes the most money when he drives on the weekends. During the weekends he normally brings in an extra $300 for driving people around our town.
So, if you don't mind driving and being in the car on weekends this side hustle might be great for you. Another awesome thing about driving for Uber or Lyft is that you can get paid right after you complete your rides for the day. So, if you need to earn money quickly you can get paid the same day from these companies.
Pay Rate: $22/hr
How To Get Started
7. Wedding Singer
When I was pregnant with my son I auditioned to become a wedding singer on weekends. At that time, the founder offered me $400 to perform for 4 hours on Saturdays and Sundays. With this weekend job, you learn different popular songs and perform them with a band at different weddings in your town.
This gig is perfect if you love singing and have experience singing with a group of people and a band. This job also requires that you know vocal harmony and be able to harmonize with others very well.
Pay Rate: $45/hr
How To Get Started
8. Usher
If you love theater and being apart of the different showcases then becoming an usher could be the weekend job for you. When I was highly active in theater there were weekend opportunities to make money to usher at the theater during plays. If you are looking for usher jobs in your town simply go to Zippa and type in "Usher Jobs" in the search. A list of usher jobs that are available in your town will pop up.
Pay Rate: $9/hr
How To Get Started
9. Freelance Services
If you have a special service that you can offer, such as writing, proofreading and designing you can offer freelance services to different clients on the weekends.
Places online such as Fiverr and Upwork connects you to people who are in need of your services. For example, right now on Fiverr, they have gigs where people are offering their voice over services to different people in order to earn money.
So think about what you are great at and prepare it to be a service to others to make extra money on the weekends. One of my favorite freelance gigs is freelance writing. With Freelance writing, you are able to write for different businesses and companies and get paid.
Pay Rate: $22/hr
How To Get Started
10. Pet Sitter
If you love animals then this might be a great weekend job for you. When you become a pet sitter you watch different people in your town puppies and dogs. Pet Sitting for different people in your town is a great way to make extra money and a great way to connect with other pet lovers.
Places online where you can find pet sitting weekend jobs are Rover and Dogvacay. You can sign up for an account on these websites and start dog walking and pet sitting this weekend.
Pay Rate: $13/hr
How To Get Started
11. Data Entry Clerk
Data entry work is one of the quickest ways to make money on weekends. When I worked in the data entry field a few years ago I made great money helping a company organize all of their products into a database.
Currently online there are many companies that hire individuals to work on data entry work on a daily basis such as Mircoworkers and Sigtrack. The job duties of data entry clerks include collecting information and entering it into a database, maintaining records, and creating spreadsheets without mistakes.
Some basic skills that data entry clerks should have are proficient typing skills, computer skills and basic knowledge of the internet, administrative skills and great communication skills.
Pay Rate: $13/hr
How To Get Started
10 Data Entry Jobs To Make Money From Home
25 Easy Work From Home Jobs That Pay Well
12.
Fitness Instructor/Trainer
If you love working out and helping others achieve weight loss goals being a fitness instructor might be a great way to make money on weekends. This weekend job not only pays well but it can keep a person in shape. So, if you are interested in becoming a fitness instructor on the weekends go to your local gyms and inquire more information on how to get started.
Pay Rate: $14/hr
How To Get Started
6 Things To Consider While Becoming a Fitness Pro
How To Become A Fitness Trainer
Final Thoughts
If you are looking for a part-time weekend job this post shared some jobs that you can look into to make extra money. If you want more ideas on ways to make extra money click here to see 20 additional ways to make extra money from side hustles!