Are you looking for ways to make money every day while you stay at home or travel?
Yup, that was me a few years ago.
After I graduated with my Master's degree I started looking for jobs and all I heard was crickets. I soon started researching different side hustles I could do to make extra money after seeing so many people online making money from side gigs. After researching I landed a ton of side hustle gigs and was able to pay bills and not get behind. So, I am a huge fan of side hustling to make extra money quickly.
With a side hustle, you can make money to help pay off debt, pay bills and help with adding money to your savings. So, if you are working a 9 to 5 job right now or if you are a stay at home mom this post will give you some ideas on side hustles you can do to make $100 every day.
Related Posts
---
12 Ways To Make An Extra $100 Every Day
1. Magic Ears
Similar to VipKids, with Magic Ears you will get paid to teach children between the ages of 4- 12. Their main mission is to bring a global classroom experience to every single child. You start off at $18/hr and you get guaranteed bookings, unlike other platforms.
You don't have to any teaching experience because they have a ton of trainings on their website that prepares you to work with the students.
Another thing I like about Magic Ears is that you don't have to prepare the lesson plans as they will be prepared for you.
To apply to magic ears you have to have a Bachelor degree in any subject, able to commit to teaching with them for at least 6 months, a strong internet connection and be willing to complete a background check. Check out Magic Ears by clicking here.
2. Swagbucks
I absolutely love Swagbucks and it's one of my favorite survey sites to make extra money every single day. With this site you can earn what is called "Swagbucks" points and after you get a certain amount of points you can redeem them for gift cards from places such as Paypal, Walmart, Target, Macy's and more.
The quickest ways to earn points on this site is by referring your family and friends to the site, completing offers and by making Swagbucks your search engine on one of your computers.
You can also make money by watching videos, signing up offers, completing surveys and so much more on the website. The ways to earn on Swagbucks are almost endless. Check our Swagbucks here and get $10 for signing up!
The Best Additional Research Studies and Surveys Site To Make Money
3. Drive Uber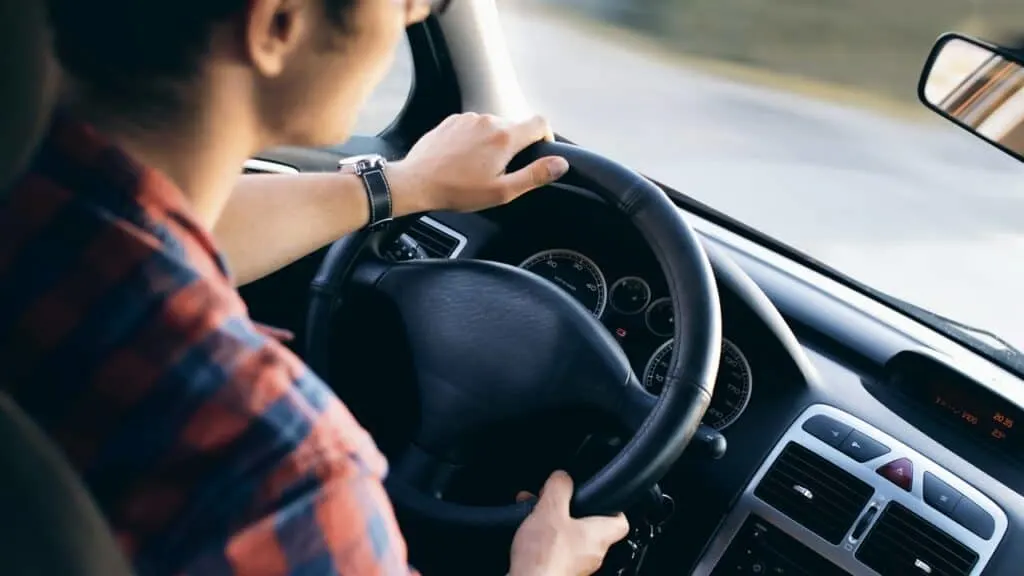 If you want to make $100 a day and love driving, check out Uber! My husband currently works part-time for Uber and makes at least $100 for driving for about 5 hours each day.
The cool thing about Uber is that you set your own hours so you can aim to make over $100 if you want to. There have been many days where my husband has made $200- $300 per day just by driving people around our local town. So, if you love driving and love meeting new people check out how to become a Uber driver by clicking here.
4. Vayable
This company pays individuals to be a tour guide around their city. Many times new people come into a town and want to explore the town so that's where people who work with Vayable come in. You would get paid to take people on tours in your own city. A lot of Vayable guides are writers, historians, musicians, designers, foodies, poets, designers, chefs, bloggers and more.
When you become a Vayable guide they expect you to prioritize safety above all else and they look for people who are trustworthy and passionate about showing others around their towns.
With this gig, you can choose your rates and work around your own schedule. This is a great side hustle if you are looking to make extra money. Check out Vayable here!
[optin-monster-shortcode id="v9jcri3ua0kudnvr"]
5. Amazon Flex
If you have a car and a cell phone you can get paid by Amazon to deliver packages to their customers on a daily basis. In order to work with Amazon Flex, you need to be able to lift boxes, have a phone and have a reliable car.
When you become a packager with Amazon Flex you can make between $18- $22 per hour. Amazon Flex is great if you are looking to make $100 per day and if you are looking for a side hustle that lets you have flexibility. The only disadvantage to me with Amazon Flex is that it's only offered in certain places such as Bronx, NY and Port St. Lucie & Vero Beach, FL. They add new cities every month so it's a great chance that your town might be currently on the list. Check out Amazon Flex here to see if your town has been added.
6. Roadie
Roadie is a way you can turn your daily commute into income every single day. With Roadie, drivers connect with other people to deliver them different items. The cool thing about Roadie is that every drop off is literally in the direction you will already be heading. You can earn up to $60 on local deliveries and up to $650 on longer hauls.
This side hustle is great if you wouldn't mind dropping off physical items to people and running errands. Some of the brands that Roadie has worked with are Coca Cola, Macy's AT&T, Bed Bath & Beyond and more. If are looking for a convenient way to make extra money driving to places you are already going to check out Roadie by clicking here.
7. Shipt
With Shipt you get paid to shop so if you love shopping this would be great for you! With Shipt you deliver groceries to people from stores that they trust and love. Experience shoppers make an average $22/hr and you get paid every single week.
So, if you are looking for part-time or full-time work this is a great side gig to look into. You also get to set your hours so you can work around your schedule. In order to work with Shipt, they require you to have reliable transportation, have a clean background, Be at least 18 years old and have a valid driving license. So if you are looking to make extra money by shopping totally check out Shipt by clicking here!
8. Amazon Services
Amazon services let you get paid for your services such as house cleaning and being a handyman. With Amazon service, you can sell your services directly to Amazon customers on their platform and get paid. You are able to work your own hours and make money every day. A person can easily make $100 per day but picking up the different jobs on the app in their town.
To get started you would download the Amazon service app, to see which jobs are posted for your area and fits your schedule and then claim a job. Some of the benefits of working with Amazon Service is you don't have to pay a start-up fee or any monthly subscription fees. Also, you get real customer jobs and join a team that handpicks the best providers in your area. Check out Amazon services by clicking here!
9. Listverse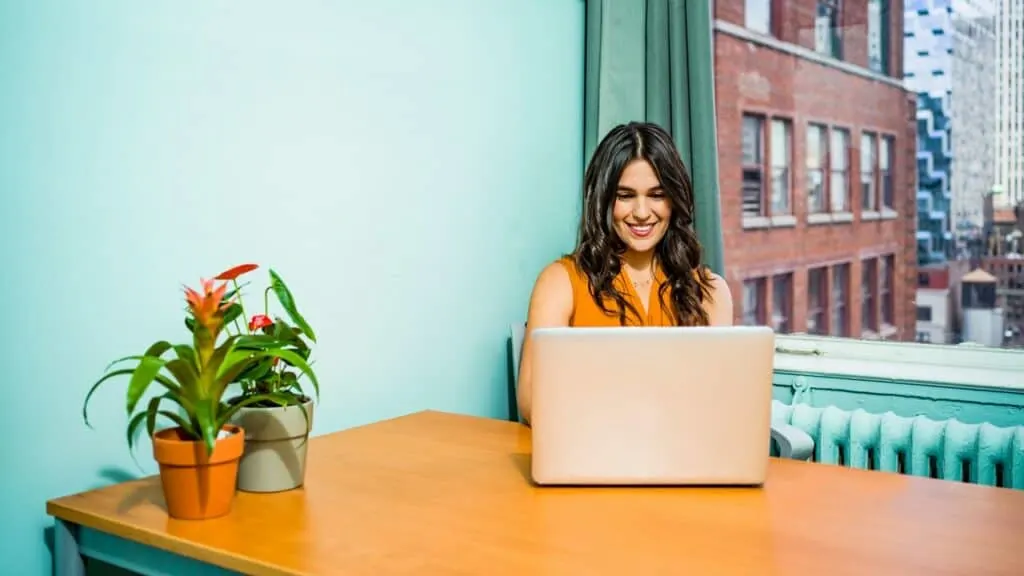 If you love writing up lists that are interesting and fun, this is a great side hustle for you. Listverse will pay you $100 for your writing efforts and the awesome thing is that you don't have to be an expert. They require that you have English equal to that of a native speaker. They also look for individuals that have a sense of humor in their writing and love to write about things that are very interesting and unusual such as "10 Explanations of the Shapes Used Everyday ."
When you are ready to submit an article for them to review you go directly to the Listverse site and submit your list post on their forum. The article has to be at least 10 items per list and if they pick your article you get paid $100 by PayPal. If they don't pick your article the great thing is you can submit again. Check out Listverse by clicking here!
10. Palfish
Palfish is all about conversations between people who want to learn English. You can earn between $14-22hr with bonuses and work around your own schedule. With this site, you can teach both children and adults and just have conversations with them about their life and other fun life topics. Since this company is more about helping individuals out through actual conversations you don't have to actually teach any subjects.
So you might get a person that wants to hear about your day or you might get a person who wants to hear about your favorite television shows.
With Palfish you don't need to be a certified teacher to apply and you don't need to be a native English speaker. They just look for your English to be better than the people that are chatting with you.
With this gig, you need a phone and working internet. So, if you are looking for a gig that requires you to talk on the phone about how your day went, check out Palfish.
11. Substitute Teach
When I graduated with my Master's degree I started looking for work and came across information on how to substitute teach to make extra money. Each day that I worked I made over $ 100 per day and was almost guaranteed to work every single day. As a substitute teacher, you will take over the regular teachers class for a day or for multiple days. This is a great side hustle if you are looking to make great money but don't want to commit to being a real teacher.
To find out more information about how you start sub teaching in your town click here!
12.Pleio
This program hires individuals to call their patients to remind them to take their medicine and to encourage them on a daily basis. The individuals that are hired by Pleio provide encouragement, support, and motivation.
This program helps their patients have a support program to get in a good routine. They also help them establish personal knowledge and support goals. So if you love encouraging people and love making sure individuals are doing good throughout the day Check out Pleio by clicking here.
13. Proofreading Pal
If you are great at proofreading academic papers and want to make extra money, check out Proofreading pal. With Proofreading pal, you get paid to edit and proofread papers from people around the world.
The editors that work with Proofreadingpal can make up to $3000 a month and work around their own schedule. They are currently seeking qualified applicants who have a graduate degree with at least 5 years of professional proofreading and editing experience.
They also look for individuals who can work independently, meet deadlines and have experience with several popular writing styles such as APA, MLA, CMS, and AP. Check out ProofreadingPal by clicking here!
Alright! That's it not for now. What side hustles are you doing to make $100 a day?