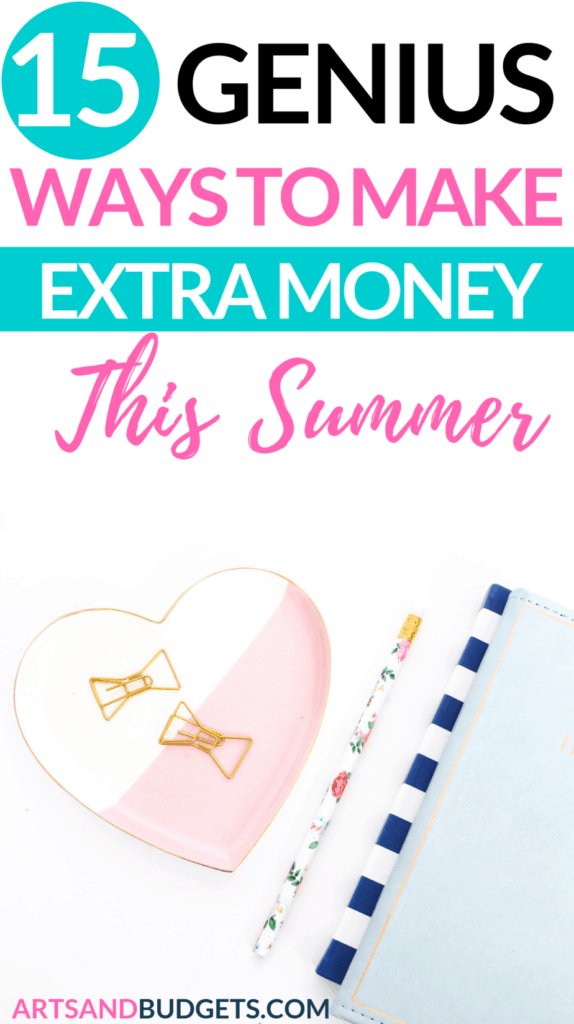 I always love a good side hustle and this summer I found a ton of side hustles that anyone can do to make extra money quickly. Before we begin let's talk about what picking up a side hustle really means.
What is a Side Hustle?
A side hustle is basically a side job to make extra money. Normally, individuals pick up a side hustle to pay off debt, save more money or just to have extra spending money throughout the week. Anyone can start a side hustle even if you work a 9 to 5 job or if you stay at home with your children, you can pick a side hustle to supplement your income.
Picking up a side hustle has given me much more freedom and I am able to follow my passion for creative arts. I also get to stay at home with my baby boys and be hands-on with them. My main side hustle is currently my blog which I just turned into a full-time business last year. This post will go into more detail on some of my favorite side hustles to do and the best ones to make extra money.
Related Post
---
1. Take Legit Surveys Online
If you are looking for a really quick way to make extra money take legit surveys online. Websites like Pinecone Research will pay individuals a pretty decent amount to give their opinion on certain products such as hair products, clothes, and more. After completing the surveys you can redeem points for cash or prizes.
Surveys sites online such as Pinecone Research normally pay between $0.10 to $2.00 per survey and take an estimate of 5 to 15 minutes to complete depending on the person.
If you are looking for a higher -paying survey site check out Mindswarms. Every time I qualified for a survey on their site and complete it I get sent $50 directly to my PayPal account. This site does require you to record a video to complete their surveys so if you are alright with getting on camera this site would be a great side hustle for you.
Best Legit Survey Sites To Sign Up For:
2. Become A Personal Shopper
A great way to make extra money fast is by doing the shopping for people around your town. Places such as Instacart pay individuals to do the hard work for their customers. It's a great side hustle because you can work when you are free and can earn more money when you are available.
When you sign up to become a Full-service shopper on Instacart you will be an independent contractor which means you will be responsible to take out your own taxes every time you get paid. Like Uber and Lyft you will need a car to get started as a full-service shopper.
If you are looking for more part-time hours you can become an in-store shopper. When you become an in-store shopper a car is not required and you will get part-time hours. Check out Instacart by clicking here!
3. Become a Tutor Online
If you love connecting with people online and helping others learn then becoming a tutor would a great side hustle to make extra money. Places such as Tutor.com hire tutors to help their students with different subjects online. You can tutor in areas of Accounting, Business, Computer Science, Math, Biology, Chemistry, Psychology, and more. The average tutor with Tutor.com gets paid $300 per week.
You aren't required to be a certified tutor or professor, but you will have to share sufficient credentials to prove that you have expertise in the subject you want to teach.
4. Sell Unwanted Items
One of the quickest ways to make extra money is buying selling some unwanted items around your house. When I was pregnant with my first son my husband and I sold a ton of unwanted items around our house and made over $300 really fast. Places such as Offer up and Poshmark lets you sell your unwanted items to the public. Another awesome place to sell unwanted items is right on the Facebook Marketplace.
So, check out the Facebook Marketplace in your town and see what others are selling to get some ideas on what you can sell right in your own home. Pro Tip: Before I sell any items I make sure to take someone with me and always meet in a public place.
5. Sell a Service or Product
If you have a blog or business online and need to make some quick money you can sell a service or sell a product with a flash sale. Last year I did a flash sale for my course Pinterest Superhero and I had some readers purchase the course because of the deal.
People love when items go on sale so think about what you can offer and what services you can offer to your readers or clients that would help increase your income for the month.
Remember your audience is looking for you to help them solve their pain points so think of ways you can help your audience and package that into a service such as coaching or in a product such as a course or Ebook.
6. Use Your Car
There are a few ways you can use your car to make extra money fast. Companies such as Uber and Lyft hire different people to pick up and drop individuals off to their destination spot every single day. My husband currently makes an additional $300-$400 a week just by driving Uber part-time.
7. Get $10 When You Join Swagbucks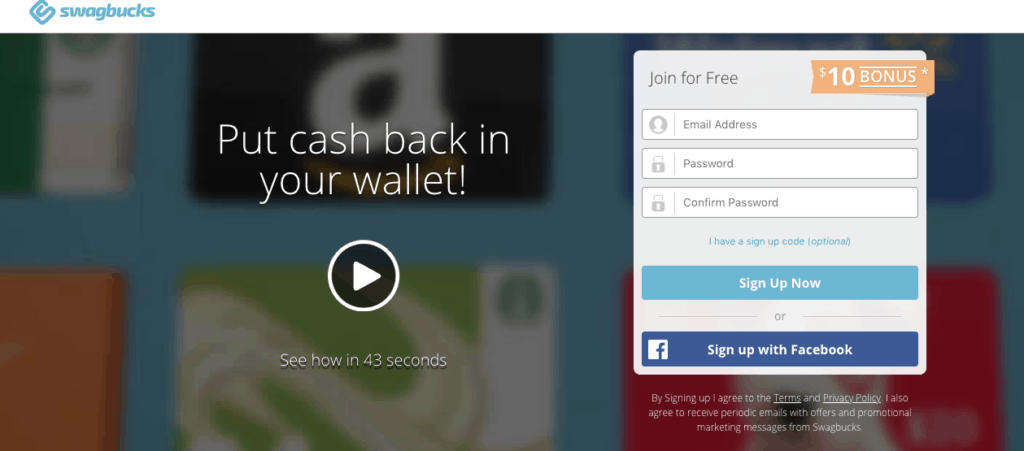 I absolutely love Swagbucks because of all the amazing things individuals can do on the platform to make extra money fast. Every single month I make an additional $150 + by referring my friends and readers to the site.
On Swagbucks, you can make money in many different ways such as by watching videos, taking surveys, referring friends to the site, and much more. You can Sign up for Swagbucks and get a $10 bonus by clicking here!
8. Let People Rent Out Your Car
If you have an extra car you can rent it out to people around your town. Places such as GetAround hire individuals to post their cars on their site to rent out to other people. To start you will get paid $5+ per hour by letting someone rent out your car.
A lot of Getaround car owners make thousands per year by sharing their cars with a trusted community of people. It's also free to start so a person can get started very quickly. Check out Getaround by clicking here!
9. Rent out Your Place on Airbnb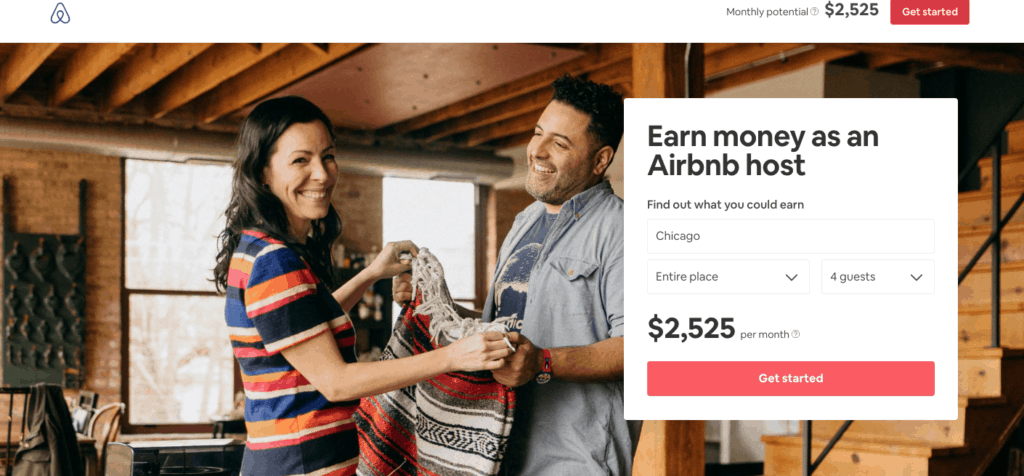 If you have extra space in your house you can rent out a room in your house or rent out an extra guesthouse that you have to people coming into your town. One of the ways to make great money on Airbnb is by providing amazing customer service to your guests. Last year my family and I went to California to visit and we ended up booking an Airbnb house and it was amazing.
Before I booked the Airbnb guest house I looked up the reviews of the top hosts and reviewed what others said about their spaces and customer service. The key to making money on Airbnb quickly is to provide your guests with an amazing experience.
Some Ways To Give Your Guests A Great Experience on Airbnb:
Be easy to contact during their stay at your Airbnb house.

Make sure the room/ house is super clean.

Leave extra items such as toilet paper, paper towels, and plates to make sure they have everything that they might need.

At the end of their stay ask your guest what they liked about your space and what they didn't like to get feedback on how to improve.
To host out your place on Airbnb click here!
10. Write A List Post For $100
If you are great at writing up lists then check out Listverse. This company pays individuals $100 to write a minimum of 10 items per list about different topics such as car myths, facts about perfumes, facts about dogs and the list goes on and on.
You can literally write a list about ANYTHING! They look for lists of interesting and unusual topics that might stand out to their readers. Check out Listverse by clicking here!
11. Earn By Turning In Your Receipts
The Receipt Pal app is really cool because you can earn gift cards and rewards just by turning in your old receipts. This app also helps keep all your receipts organized which keeps you organized.
The receipt pal app works with most smartphones running Apple/IOS and Android systems. You just have to make sure that you or a member of your household involved in the purchase to make the receipt valid. Check out Receipt Pal by clicking here!
12. Deliver Anything With Postmates

Similar to companies such as Instacart, Postmates hires individuals to deliver items to people in their town. The difference with this company is that you can deliver almost anything. Their motto is "Anything, Anytime, Anywhere. Postmate it!"
Like Uber and Lyft your earnings for the day are instantly sent to you which means if you make $100 for the day you can cash out and get your $100 directly sent to your bank account the same day. Sign up for Postmates by clicking here.
13. Download The Nielsen and Get Paid $50
The very popular TV ranking company Nielsen collects a lot of data to help them serve their audience better and one of the ways they do that is by collecting individuals internet data usage and research.
Nielsen will pay people up to $50 per year to put their app on their phone. The app anonymously collects data about internet usage and doesn't take up a lot of space on your phone. You also don't have to worry about any data being linked to you because they collect the data anonymously. Sign up for Neilsen by clicking here!
14. See If You Have Unclaimed Money
I recently stumbled upon this site and noticed that many people actually have money out there that they don't know about. So, if you are wondering totally check out Unclaimed.org and when you get to the site click on your current state.
I recently searched on the website and noticed that my mother had unclaimed money. I was shocked and incredibly excited to let her know about it because I am pretty sure she was unaware. So, check it out for your state and see if you have money that you haven't claimed yet.
15. Join Rakuten and get $10 For Joining
If you love finding great deal check out Rakuten! With this site, you can shop online at your favorite stores and get cashback every single time. Also when you join they will give you a $10 bonus that you can cash in for a $10 Walmart Gift card. Check out Rakuten by clicking here!