Are you looking for ways to make money from home? If so, this post will help point you in the right direction to get started.
When I first started my work from home journey I didn't know where to look for jobs online so I can know how it can be frustrating when job hunting.
Since working from home I have been able to make thousands a month while staying at home with children. In 2016 I decided to start a blog which soon turned into an online business.
This post will share the different types of jobs where you can make money from home this year.
Related Posts
---
20 Easy Ways To Make Money From Home
1. Become an Online Teacher
One of the best ways to make money from home is by teaching students online. Places such as Magic Ears and VipKid hire teachers to teach students that live in China on a daily basis.
In order to apply, you must have a Bachelor's degree in any field and have some type of experience working with children.
A few examples of the type of job experience they look for are:
Preschool-

Elementary- High School Teacher
2. Sign up For Cash Back Apps
One of the easiest ways to make money from home is by signing up for cash-back apps. One of my favorite apps to earn cash-back is Fetch Rewards. With Fetch Rewards, you earn money back when you upload your recent grocery receipts from a store. Currently, when you sign up you can earn 2000 bonus points ($2.00 in points) when you enter my referral code UTA17 during sign up and upload any grocery receipt from the last 14 days.
When you upload receipts you earn points that can be redeemed for gift cards from different stores and redeemed for regular cash gift cards. I just recently turned in my points and got a $10 Amazon gift card.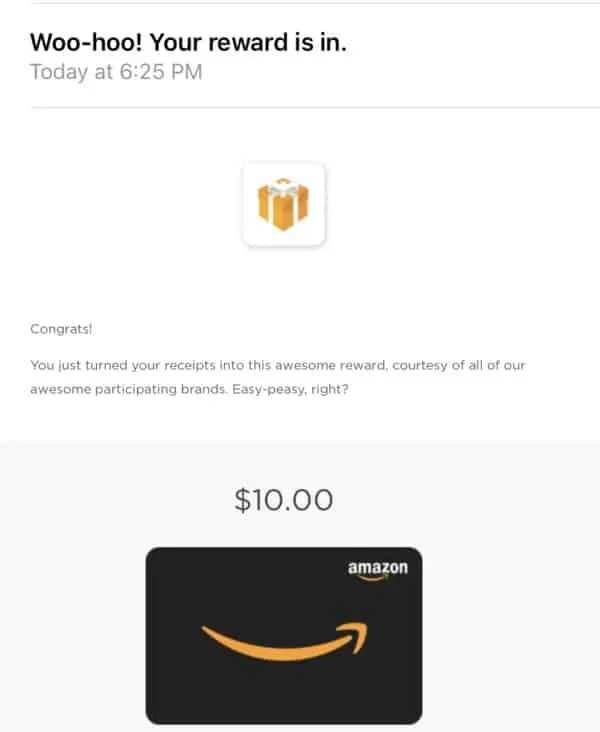 Another website you can join to make passive income is Swagbucks. Swagbucks is one of my favorite go-to sites if I need to make an additional $100- $200 bucks a month.
On Swagbucks, you can earn points by completing tasks such as watching videos, signing up for offers, and by referring your friends to the website. If you are looking for a legitimate website to make extra money from check out Swagbucks by clicking here. Currently, when you sign up for Swagbucks you will earn a $10 bonus.
Additional Make Money Apps to Check Out:
[optin-monster-shortcode id="jhwgtegxtc0fjmgsibog"]
3. Sign Up For Research Studies
Another awesome way to make money from home is by signing up to complete research studies online. Places such as Respondent let individuals sign up for different research studies and make money. The research studies on the Respondent range from technology studies to parent and family studies. There is literally something for everybody to qualify for on the site.
The pay varies but most studies are between $20 to $300 and you can earn money by referring others to the site on the sign-up as well. I love this site because there are always studies that you can apply for on a daily basis.
4. Start A Blog
This is by far the best way for me to make money from home. When I started my blog in 2016 I had no idea that it would turn into a full-time business. Since starting my blog I have made thousands each month and have the chance to work from home with my children.
It's the perfect way for me to do what I love on a daily basis plus increase my income. One of my favorite ways to make money from blogging is from working with an ad publishing company. I currently work with Mediavine and in one month I made over $1000 in ad revenue alone. That income doesn't include my earning from affiliate marketing, sponsored posts and from selling my own products.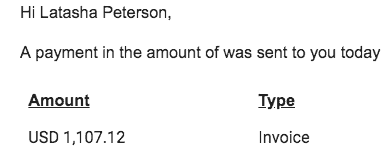 As stated above some of the best ways to make money through a blog are affiliate marketing, sponsored posts, creating your own products and through an ad publishing company.
If you are looking to start a money-making blog but not sure where to start check out the resources I have listed below.
Blog Resources
5. Virtual Travel Agent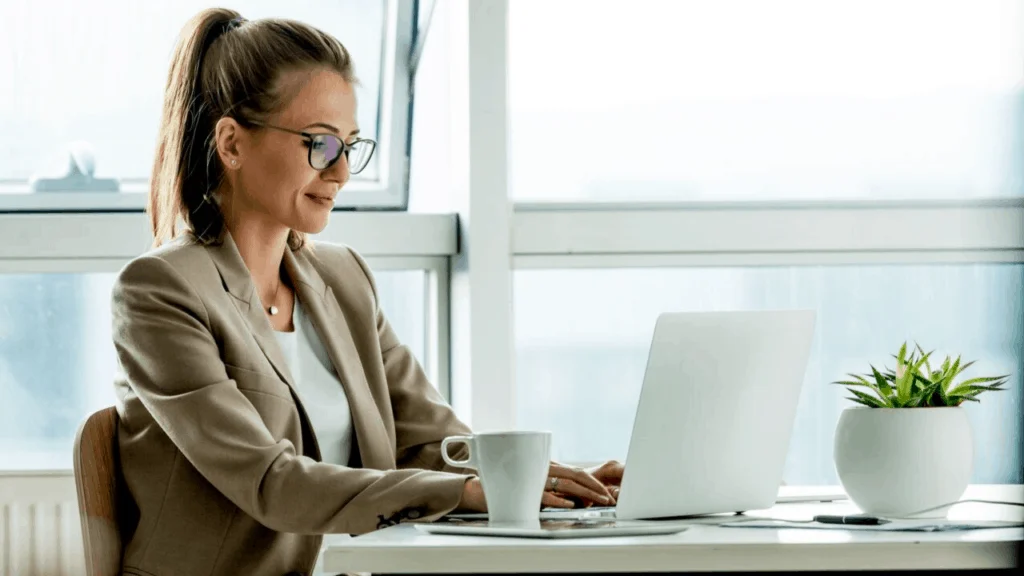 A great work from home job is a virtual travel agent. As a virtual travel agent, you will make your clients traveling reservations remotely.
An experienced travel agent helps their clients save money, time and make the process easier for them. Normally home-based travel agents work for a host agency that is accredited by ARC which is Airlines Travel Agents.
The average yearly pay for a travel agent is $37,000 per year which will depend on the person. As the yearly ranges can vary from person to person. Places to find jobs in this industry are Indeed and ZipRecruiter.
6. Become A Survey Taker
If you have extra time throughout the day a great way to earn money from home is by taking surveys online.
There are a lot of different types of surveys you can sign up for online that pay really great such as Pinecone Research With Pinecone Research you can earn $3 for every survey that you complete.
Additional Legit Surveys To Check-Out:
7. Virtual Graphic Designer
If you are amazing at designing graphics, logos, and websites then becoming a virtual graphic designer might be a great way to make money from home.
As a virtual graphic designer, you can work from home and take on clients to help them bring their visions to life. The work that a graphic designer does vary depending on each project. The average yearly salary for a Virtual graphic designer is $51,000.
This job makes a great work from home job because you can work around your own schedule and set your own hours.
8. Telephone Nurse
When I first heard about this job I was super surprised because I never heard of it before. If you have a nursing degree and want to work from home this could be a great job for you. With this job, companies such as Humana hire qualified nurses to help with patient education and treatment authorization. To find jobs in this field near you click here to ZipRecruiter
9. Freelance Writer
Becoming a freelance writer is one of the best ways to earn money from home if you love writing. Different companies hire freelance writers to write blog posts, research documents, and articles for them on a daily basis.
I did an interview with Elna Cain who makes full-time income freelance writing and she shared some tips on how to get started as a freelance writer.
She also has a free course that helps individuals break into the freelance writing industry and make money. Click here to see the full interview and see how you can start freelance writing this month.
Additional Places That Pay Bloggers To Write:
10. Vlogger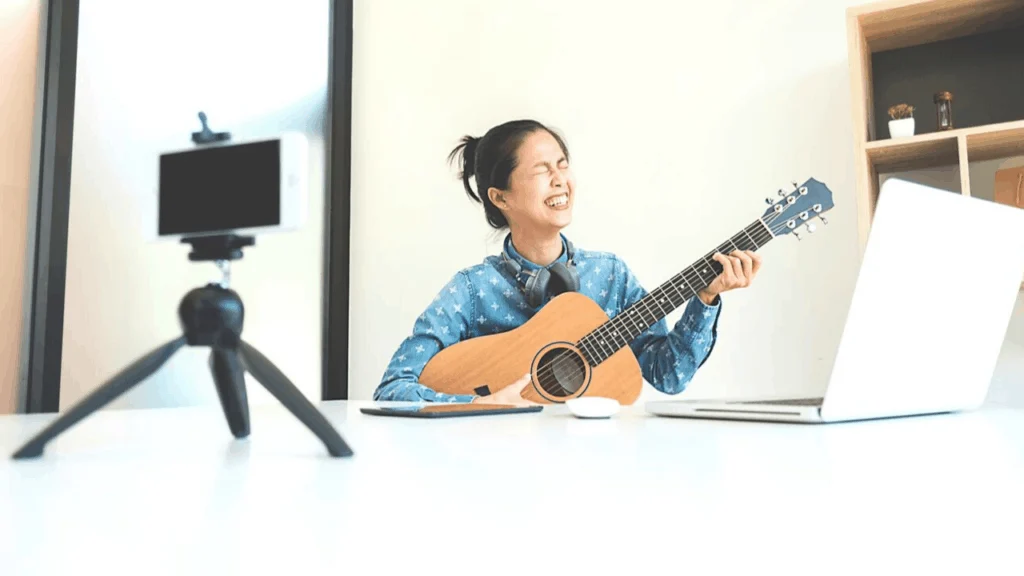 Did you know you can get paid when you create & upload videos on Youtube? Youtube influencers such as Ryan Toy review and his family make money every single day from their Youtube videos.
How much an influencer can make on Youtube depends on a few factors such as how many clicks the videos get and how many subscribers the influencer has on their channel. On the Youtube platform, you can earn money through paid sponsorships and by reviewing products.
On Youtube, you can literally create videos about any subject such as food, baby products, toys, blogging and so much more. Find out more information about how to create a channel and the ways you can make money from Youtube by clicking here.
11. Data Entry Clerk
Becoming a data entry clerk is a great remote job that can be done while working from home. A data entry clerk has tasks such as entering information into a database, typing up documents and transferring them into Microsoft Excel or Google sheets.
Some of the requirements to become a data entry clerk are being able to type at least 50 WPM, have a basic knowledge of the internet and computer programs such as Microsoft. If you are looking for companies that hire data entry clerks click here.
12. Proofreader
If you are great at editing documents such as research papers, articles and blog posts becoming a proofreader might be great for you. Places such as Proofreading Pal hire individuals to help edit papers on a daily basis. The pay varies but on their official site, it states that their proofreaders make at least $500- $3000 per month.
On the Proofreading Pal site, they require applicants to have experience working with different writing styles such as APA and MLA and have experience with editing academic and research papers.
Additional Proofreading Companies That Hire Proofreaders and Editors:
13. Virtual Assistant
A great work from home job that I love is a virtual assistant. As a virtual assistant, some of your job duties might include helping a company with email management, social media management, writing articles and much more.
Some great qualities that virtual assistant have are organizational skills and solid computer and internet skills. Places to find virtual assistant jobs are Upwork, Fiverr and Indeed.
I recently did an interview with Chonce who works as a blogger and virtual assistant and make $25+ an hour assisting her clients online. In the interview, she gave tips and resources on how to become a successful virtual assistant. Click here to read the article.
14. Customer Service Representative
If you love helping people and don't mind being on the phone while working from home, this job could be what you are looking for. For this job, most companies look for individuals with great English speaking skills and great computer skills.
Companies such as Arise and Concentrix help people find customer service jobs through their sites. They have both part-time and full-time positions that range from independent contractor positions to regular employee positions.
15. Online Chat Representative
Another cool job where you can make money from home is an online chat representative. As an online chat representative, you will be responsible to help customers online with different needs, questions, and concerns.
This job is perfect for people who love helping people online but don't like being on the phone as much as regular customer service representatives. Most chat companies look for individuals with a great English speaking and typing skills and people with basic knowledge of how to use a computer and the internet for this job. Check out Chat Shop for online chat representative opportunities.
16. Pinterest VA
If you love Pinterest like me and know the platform very well you can look into becoming a Pinterest Virtual Assistant. While most think Pinterest is a social media platform it's more like a search engine. For that reason, different companies hire Pinterest VA's to handle the load and grow their exposure on the platform.
As a Pinterest virtual assistant, you might complete tasks such as making Pinterest pin images, handling your clients posting schedule in platforms such as Tailwind and much more. If you want more information about Pinterest click here to see my full Pinterest resources library.
17. Facebook Ad Manager
Facebook Ad Manager is a new job that many individuals currently do right from home. As Facebook Ad Manager you will handle ads for clients to help grow their business through Facebook advertising.
I recently did an Interview with Becky from Splash Own Media and who is a professional Facebook Ad Manager. She currently makes $2000 + a month handling and managing Facebook ads for different clients. To learn more about how to become a Facebook Ads Manager check out the interview by clicking here.
18. Social Media Manager
If you are great at handling multiple social media platforms becoming a social media manager might be a great gig for you. As a social media manager duties include managing clients social media platforms, scheduling posts, growing brands through advertising and designing logos.
Skills to have while being a social media manager are creative content creation, proofreading and editing skills, research marketing, and photography skills.
Some Places Online To Find Social Media Jobs
19. Good Start Mentor
Places such as Pleio hire Good Start mentors to help their patients remember to take their medicine throughout the day. Good start mentors are trained and empathetic professionals who love to give others encouragement when they need it the most.
To work with Pleio you have to at least be 18 years of age, a US citizen and have a minimum of 5 years of customer service experience. Currently, they are not taking in applicants from OH, ND, WA or WY. To learn more about the Pleio opportunity click here.
What are some ways you make money from home?