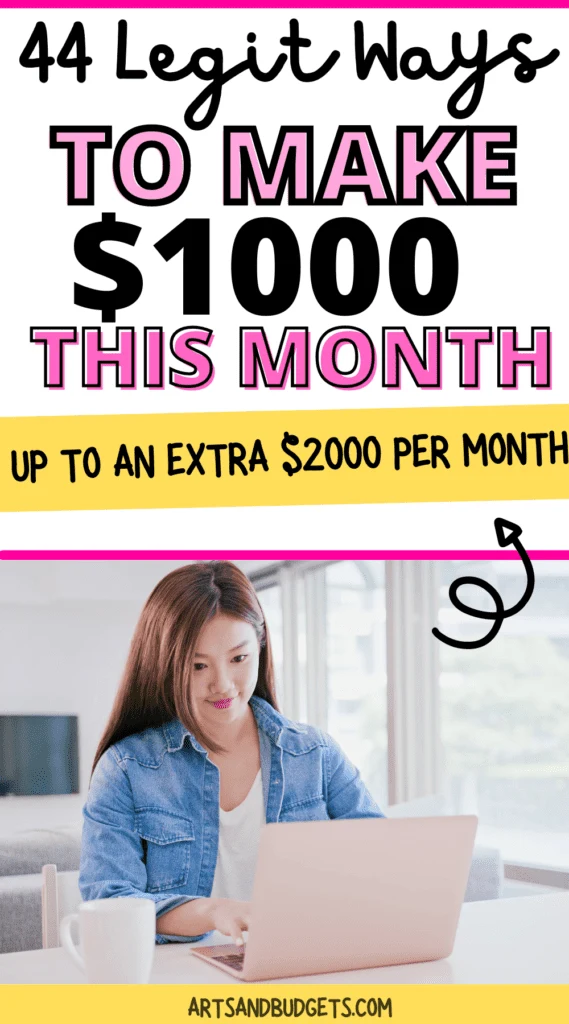 Are you currently looking for legit ways to make $1000 fast? Numerous articles on the internet offer advice on how to get additional money quickly. On the other hand, some ideas are impractical, while others aren't the best.
As a side hustle coach, I was happy to learn more about legitimate ways to earn $1,000 quickly without investing a lot of money. Some merely need that you possess the relevant skills. There are many people who earn over $1000 a month with the side hustles listed in this post. This article will examine some of the finest places, sites, and skills for making a reasonable monthly income.
Ways to Make Money with Your Phone and Make $1000 Fast
1. Complete Surveys Online
Completing online surveys can generate money. The payout isn't huge, but it might help you supplement your income when you need it. The amount you are paid depends on how many surveys you complete and how long each survey takes.
Taking paid surveys is straightforward and can be done from home with a stable internet connection. Most surveys are free to join and require no specific expertise. Regardless of the site, doing surveys might be low-paying compared to other jobs.
Most survey sites require a minimum number of points to redeem for rewards. It's worth mentioning that if you have to pay to join these sites, you're probably being duped. One of my favorite rewards/survey sites is Swagbucks. With Swagbucks, you complete tasks and earn points. Then you can redeem those points for rewards such as PayPal cash, Amazon, Walmart, Applebees, and more. Since joining Swagbucks a few years ago I have earned over $7,000 from the site. I usually choose the PayPal cash option or the Amazon option.
Below is one of my latest payouts from Swagbucks.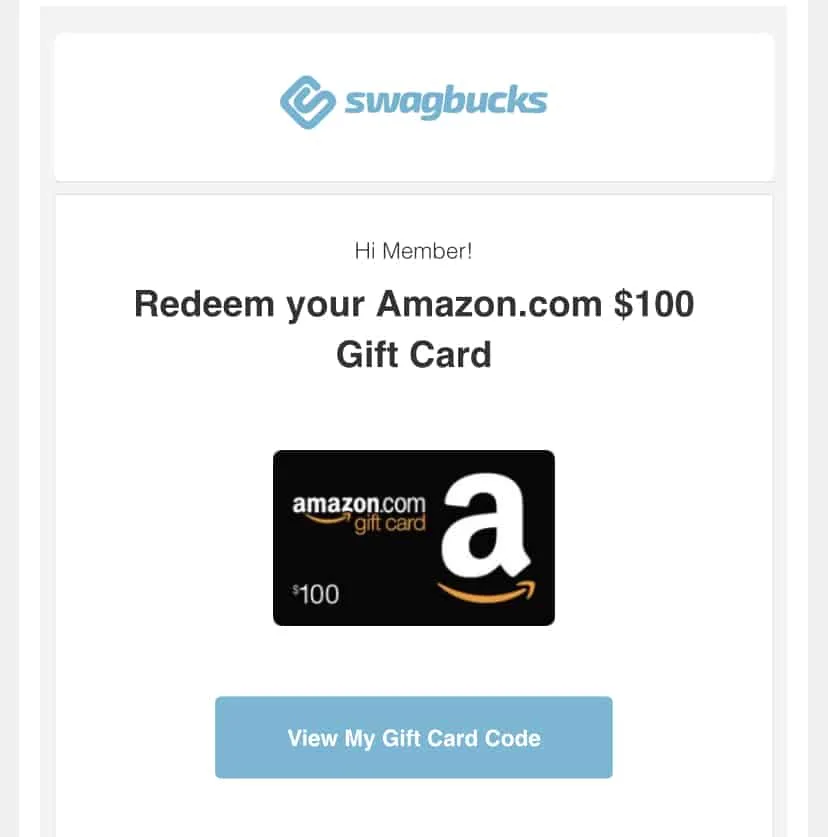 Here are some additional reputable survey sites you can join even if you're a beginner:
2. Use Cashback Apps
Cashback apps are like coupons but easier to operate. You can earn money by buying things you use regularly. Automatic savings apply to in-store and online purchases.
The best cashback apps are free to use and can be a great personal finance strategy. No need to apply or save special deals before shopping. Instead, every purchase earns you points. You can eventually payout or exchange your points for gift cards. You may need to upload or scan your receipt after purchase.
It should be easy to redeem your rewards. Look for cash-back apps with multiple redemption options. You can request a check or have the money sent to your PayPal account for cashback. While you won't get rich, this is a simple way to earn additional cash.
Some of the most reliable cashback apps in the market include Ibotta, Receipt Hog, and Fetch Rewards
3. Sell Photos Online
If you are looking to make $1000 fast maybe consider selling photos. Selling your photos online may be lucrative, even if you don't have a professional camera. You're already in if you have a decent phone camera and a steady hand. Selling photographs as stock images online is the most effective method. Making money as a photographer online by selling your photos is about monetizing your creativity.
Licensing is one of the most prevalent ways to trade your photographs online to businesses, publishers, and anybody else. It's worth looking into the best image editing software because it will help improve the overall quality of your work. Some of the best marketplaces for selling photos online include:
4. Test Websites Online
Website testing is a rewarding internet business. It's easy to become a usability tester since you can do it in the comfort of your home. While this isn't a full-time position, it's an excellent way to supplement your income.
And that can help you earn much-needed revenue or additional money to pay little bills. Online testing companies hire people to work from home and test websites on desktops, tablets, and smartphones. You need to provide honest feedback on the site's layout, design, and overall user experience so the company can improve it.
You can also join as many testing sites as you want. Indeed, the more testing sites you sign up for, the more money you can make because not every testing site offers solid income-generating prospects. Some credible sites that pay to be a usability tester are Enroll and Usertesting.
5. Mystery Shopping
Mystery Shopping is a great and legit way to make $1000 fast. Hiring mystery shoppers is commonly touted as a straightforward approach to increasing income. A mystery shopper is hired to shop at multiple locations and report on the overall consumer experience.
A secret shopper's schedule is more flexible than a 9-to-5 job. While learning about local businesses, you can improve your observation and customer service abilities. You can find a new way to supplement your income by hunting for the best mystery shopper websites. Websites such as Field Agent and Gigwalk are easy to sign up for, and their payouts are on time.
6. Participate in Online Focus Groups
Another way to make $1000 fast is by participating in focus groups. Large and small businesses pay research agencies to study trends and enhance business structures. Focus groups are used by research businesses to gather information from real people like you. Paid focus groups, like polls, are date-driven. Data and opinions are collected to foresee trends, enhance products, and create new ones.
Participants provide input in small groups on the desired product. If you find an in-person focus group near you, you must attend the interview. You'll typically go to an interview in a group environment where everyone can contribute to the discussion. Online focus groups are pretty comparable to in-person focus groups. You'll need a smartphone or tablet to connect online.
The research firm will send a link to the focus group, where you may join the discussion and provide feedback. Some online focus groups also use video or web-based tools. To conduct focus groups, you'll need to install the software in advance. Here are two solid focus groups you can join:
Start A Blog & Make Money $1000 Fast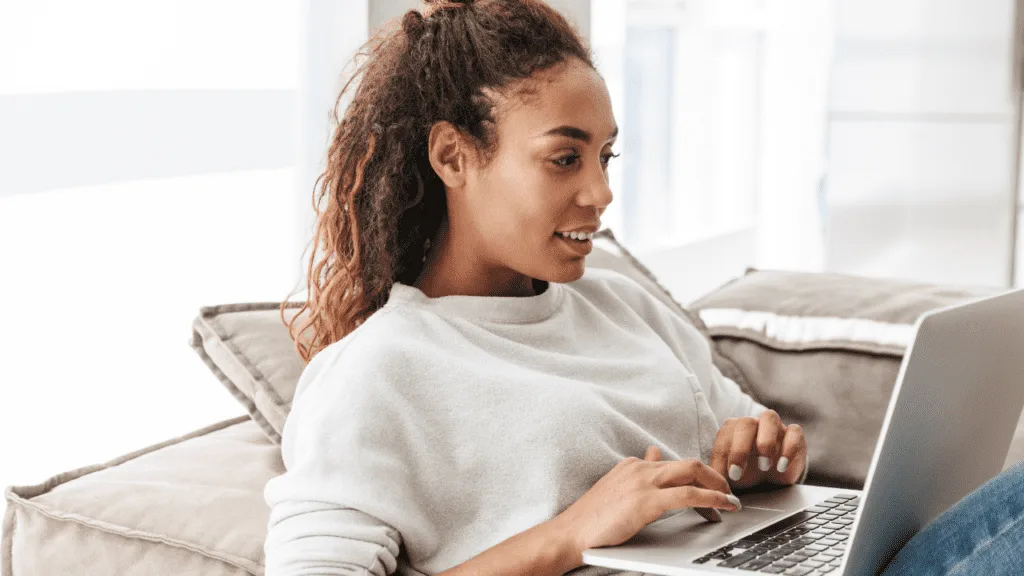 7. Affiliate Marketing
If you are looking to make $1000 fast consider becoming an affiliate marketer. With Affiliate marketing, you promote products and services for other brands and companies that you would recommend. When you join an affiliate marketing program you will receive an affiliate link that you can add to relevant blog posts or your social media platform. Once someone either clicks on the link and sign-ups for the offer or purchases the item you will earn a commission. Below are some of my favorite affiliate marketing companies to make money with my blog.
8. Work With An Ad Management Company
When you work with an ad management company they will put ads on your website and every time someone visits your site you will earn passive income. Mediavine is the company I recommend if you are looking to join an ad management company. I have been with Mediavine for over 4 years and they are amazing.
Last month I earned over $6k from ads revenue alone and that's why it's one of my favorite ways to earn passive income each month.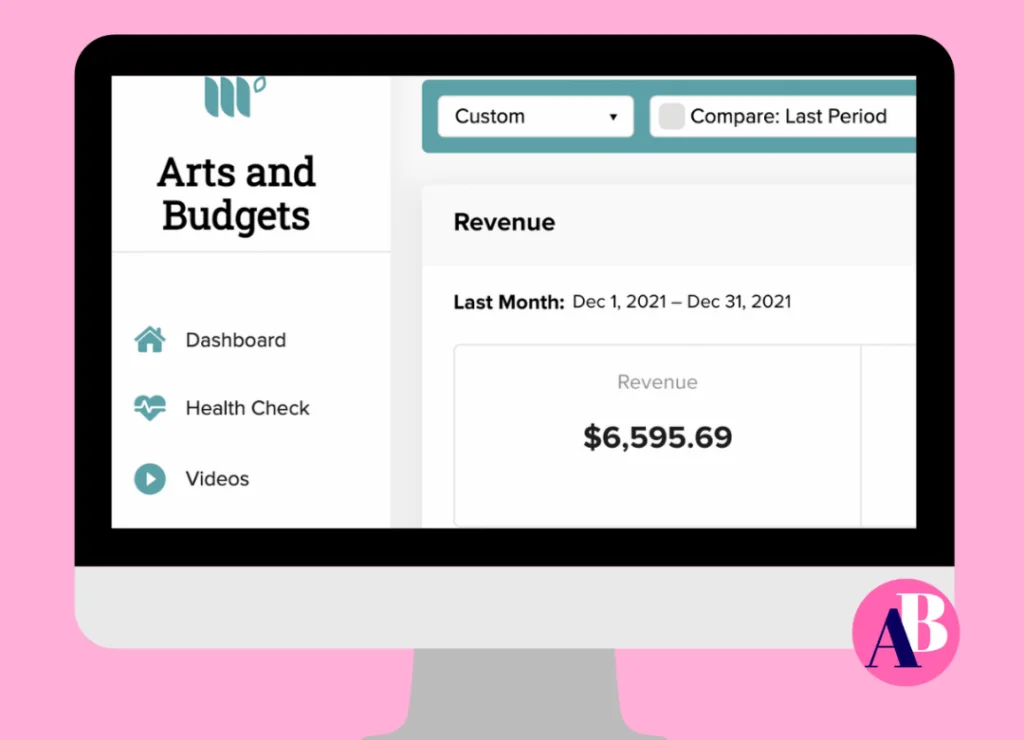 To apply for Mediavine you must get 50,000 sessions to your website each month and create original and high-quality content. To learn more about Mediavine click here.
9. Sell Digital Products
Another great way to make money passively and to make $1000 fast is by creating actual products that help your readers solve a problem in their life.
Digital products are products that you can create and sell virtually. These types of products are often downloaded from an email or from the internet. Selling digital products is a great way to make $1000 each month. Below is one of the latest payouts from selling my course Blog For Profit Academy and my ebook Side hustle To Freedom.
What Type of Products Can You Sell Digitally?
Courses

Webinars/ Masterclasses

Ebooks

Templates (Worksheets, Planner sheets, guides, checklists, etc)

One-on-One Services
Rent Out Stuff & Make Money
10. Rent out Your Space
Many people are concerned with sharing their homes with a stranger. You must ask screening questions to ensure a good housemate match. Another option is to become an Airbnb host. It's easy to start an Airbnb business since you don't need to purchase a vacation home.
You can also rent out a room in your home to get additional money without having a full-time housemate. Some opt to rent out their storage space. If you reside in a city with limited parking options, try renting out your extra space weekly or monthly. Apart from Airbnb, other sites you can make $1000 fast renting your space include:
11. Rent out Baby Gear
We buy a lot of stuff for a newborn baby. But what if your kids outgrow it all? Baby equipment rental companies make family travel more accessible and fun. Baby equipment rental companies like BabyQuip use peer-to-peer pooling to meet demand. While you can start with your existing gear, you'll quickly build up a rental inventory.
Renting out baby equipment can be a lovely side job and turn into a profitable business. If you don't have any baby equipment and want to start a home-based business like this, it's not difficult to get started. You'll charge a rental fee and list your items online so people may see them. You may need to transfer and pick up equipment from renters. If you are looking to make $1000 fast try renting out baby gear that you don't use anymore.
12. Rent out Space in Your House
You may own space others want to rent, including houses, storage units, or parking spaces. Doing so would help cover a portion of your monthly living expenses. Self-storage units are not cheap. People might pay you for storage space instead of a company. In cities, parking demand often exceeds supply. You may typically make a decent profit by renting out a parking spot.
Another unused space in a home is the basement. Before letting anyone store items in the basement, it must be well cleaned. Neighbor, a company, has invented a new way to store things. The Neighbor app connects people having surplus space with those who need storage. Thousands of people use Neighbor to earn revenue from spare storage space.
Use Your Car to Make $1000 Fast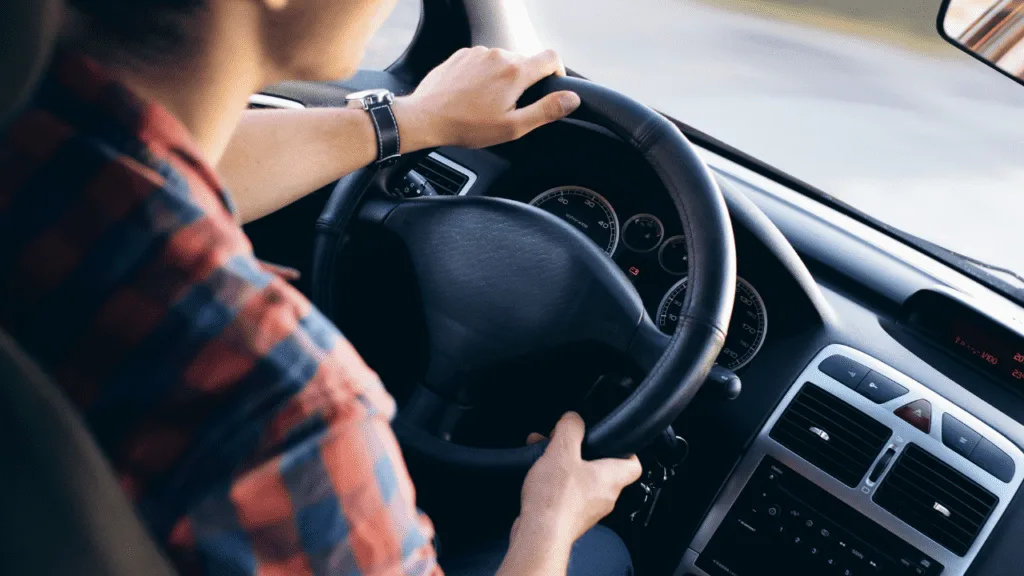 13. Rideshare Drive
One method to supplement your income is to drive for Uber or Lyft. Ridesharing connects you with a driver in your area who will pick you up and drive you to your destination. Surge pricing kicks in when there are a lot of ride requests in a particular region and not enough drivers to meet the high demand.
Surges can happen anytime, and driving during one will almost certainly earn you extra money. You're an independent contractor if you drive for Uber, Lyft, or any other rideshare or delivery service. This means you're liable for your tax and insurance requirements.
14. Rent out Your Car
Putting your idle car to work and earning some money is ecstatic. According to AAA, having a car costs around $9,000 annually. You can save money by hiring a car. If you don't want to rent your vehicle regularly, you could get paid to drive it. However, it is still a great way to make money with your car.
Each car rental company has its clientele and standards. Read the fine print before renting out your car on any marketplace. Also, double-check the company's insurance coverage. Renting your car to a third-party business like Hyre Car or Turo can help you make extra cash. You can also work with other platforms like:
15. Advertise on Your Car
Transit advertising can reach millions of people. Wrapping your car is a strange and exciting way to make money. Businesses pay car owners to have their ads wrapped around their vehicles. Companies pay differently, and drivers' earnings vary.
Depending on the size of the advertisement, the wrapping may cover the entire car or only a section. Car wrapping isn't permanent, so the company may simply remove it if you decide to leave. In most cases, a reputable automotive advertising company will require you to submit an application that contains your vehicle's model, year, and mileage.
If a company doesn't ask these questions, that's a huge red flag. You also want to avoid companies that ask you to pay for the application or removal of car wraps and then offer to return your money. Here are a few credible companies you can check out:
16. Deliver Groceries and Food
An Instacart job may suit you if you enjoy shopping and delivery. As an Instacart shopper, you'll shop and deliver orders. You can set your work hours and start earning now. To use Instacart, you'll need a smartphone, a registered vehicle, and insurance. On the Instacart app, you accept orders and estimate how much money you'll make.
DoorDash is another reliable platform for making money delivering groceries. Same as Instacart, as a DoorDash dasher, you can work whenever you choose. After signing up, you can start delivering immediately or arrange future deliveries using the app. Your smartphone and a valid driver's license are required to get started. Other options include UberEats and Postmates.
Ways to Make Money in Education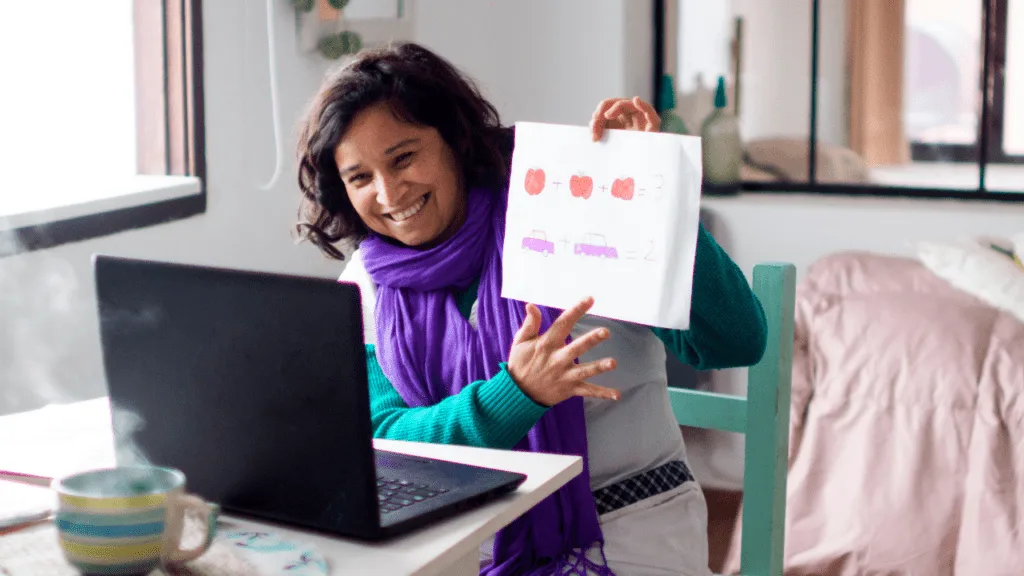 17. Tutor Online
Online tutoring is a growing industry with many business opportunities for college students to experienced professionals. It's worth it to be a private tutor if you are a teacher or have experience with the age bracket of students you'll be teaching.
You'll also need to be an expert in your field. The most common requirement for tutoring ESL students is that a tutor should be fluent in English. Assisting students in preparing for tests is also often a standard employment requirement.
Private tutors are constantly in demand, whether for elementary or college students. There is always a parent out there ready to give you a chance. Some of the well-grounded platforms where you can tutoring jobs are:
18. Substitute Teacher
Schools hire substitutes when full-time instructors are sick, on vacation, or expectant. They can often work part-time or accept longer-term contracts. Despite the lower pay than full-time classroom teachers, there are several reasons to seek substitute teaching. Substitute teaching is a common way for students to get teaching experience.
It's also a perfect way to determine if teaching is the right job for you before pursuing any certification. It is a temporary or long-term replacement for a sick full-time instructor. A substitute teacher must follow the full-time instructor's class plans and assignments. If this sounds like a great opportunity, why not give it a try?
19. Become an Adjunct Teacher
Some adjuncts teach full-time at multiple universities. And they can work less than full-time professors. It's a rewarding career with high earning potential and low stress, and you'll feel good about helping others enhance their education and prepare for future employment. Some parents choose part-time teaching to spend more time with their kids.
Online adjuncts don't have to switch schools since all they need is a computer and an internet connection. This allows you to work for multiple schools at once and work from home full-time.
20. Create a Course and Sell It
The development and sale of online courses for profit have recently grown dramatically. People join classes in math, coding, design, business, and digital marketing; the list is endless. Finding a niche in your profession is the first step. Identify an issue your target audience is facing.
Membership-based course platforms give self-paced educational content that addresses common issues. A course selling platform handles everything from course production to marketing and payment processing. You can host your course on any of these credible platforms:
21. Teach English Online
Teaching English online allows you to be more flexible with your working hours. Working for most online English companies is adaptable. It can be a part-time job or a full-time career. Online English teachers can earn between $10 and $40 per hour, depending on their qualifications.
There are hundreds of online English teaching companies, each with its set of qualifications. Online ESL teaching via an agency is ideal for those who want to avoid most of the strain. Beginners need to have a TEFL/TESOL certification. You can source online English teaching gigs from these sites:
22. Sell Educational Lesson Plans
Teacher lesson plans are now fetching six figures online. If you enjoy teaching but are concerned about your financial security, one reliable way to earn extra money is by selling your lesson plans and other educational items to other teachers.
If you wish to sell lesson plans for your classrooms, you must own the copyright to those materials. Online teacher communities and marketplaces are valuable platforms for teachers where they can sell lesson plans to their fellow course instructors.
23. Write for an Educational Blog
As an instructor, a blog can help you reach a large audience. Plus, writing for an educational blog allows you to share your unique perspective and teaching style with a student audience. You won't run out of topics to write about in education, so there's a strong possibility you'll be paid to write for one. For example, WeAreTeachers accepts guest posts on educational and teacher-related topics.
Offer Freelance Services to Make Money
24. Freelance Writer
Freelance writers strive to create high-quality, instructive content. Clients want their readers to read their blogs, open their emails, buy from sales pages, and download e-books. The best part about freelance writing is that it is so versatile. There are so many distinct writing styles and niches in the market.
Many blogs will accept and pay for guest content. Since freelance writers are self-employed, they can efficiently juggle multiple clients. However, not every niche pays well. You'll need to look for one you have passion for and learn how to write with narrative consistency, be coherent, and create value for potential readers. These sites have boards where clients post freelance writing jobs:
25. Offer Virtual Assistant Services
You can work as a virtual assistant and make money doing easy tasks. Virtual assistants help people and organizations remotely. With little or no investment, this is one of the best work-from-home opportunities. A virtual assistant's job varies depending on their skills and clientele.
They can help with digital marketing, customer support, data entry, and other tasks. Many VAs charge by the hour. Others are reimbursed for duties performed. However, being a virtual assistant does not imply becoming an executive assistant or completing routine administrative tasks. Some of the marketplaces where you can find VA gigs are:
26. Graphics Designer
If you're a graphic designer or aspire to be one, there's a reason to smile since you can make money online. You don't even need a college degree in graphic design to get started because there are so many online resources like Skillshare and YouTube. Graphic designers can freelance to make money.
You should also focus on one niche in graphic design and learn everything about it. Logo, brochure, PowerPoint, and flyer templates are in high demand, and you can sell your templates on sites like Freelancer and Behance.
27. Social Media Manager
Social networking is a popular tool for businesses to interact with their clients. Most business owners don't have time or energy for social media management. A freelance social media manager helps create material, write captions, gain followers, and manage many social media accounts.
Some freelancing social media managers specialize in a particular niche. A social media manager does not need a degree. You can quickly learn several skills online using Udemy, Coursera, or YouTube. As a social media manager, you may need to master design, copywriting, analysis, presentation, and client relationship management.
28. Become a House Sitter
People hire house-sitters for several reasons. For example, a homeowner may go on a brief trip. House sitting might take place for a short or long time. You can house sit for a few days or months. The compensation will depend on the duties you'll need to do. Some clients may just request that you stay at their house with no additional responsibilities.
This could be handy for college students that need extra cash. A home sitting job could also come with many responsibilities since you're managing someone else's home. Most home-sitting clients want someone reliable and trustworthy. Clients also want you to finish any extra duties promptly. Here are some of the platforms where you can get house sitter jobs:
29. Complete Tasks on TaskRabbit
TaskRabbit, founded in 2008, is a trusted gig marketplace. To become a Tasker, you must be 18 years old and live in one of the company's vibrant cities. You'll receive your earnings via your checking account, and you'll need to provide a valid social security number. You get to choose the categories that match your skills.
Some jobs like delivering or running errands don't require prior experience. After completing the registration process, draw a map of your work area and select your calendar availability to appear in clients' search results. Update your profile details to show clients what services you provide if you're not getting task invitations.
Unique Ways to Make Money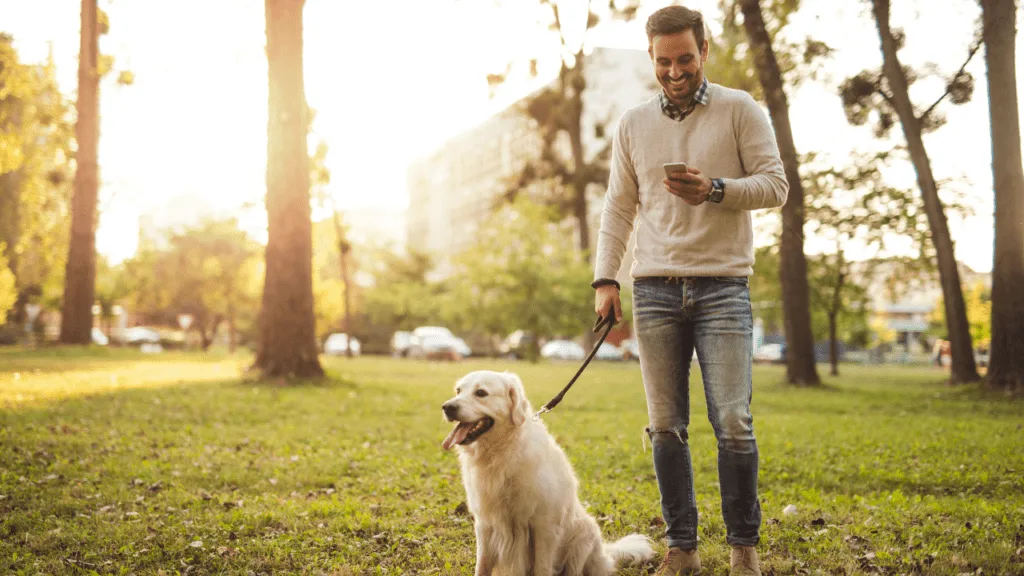 30. Sell Plasma
Plasma donation has become a popular option to earn additional cash while supporting others in need. Your location and weight determine the overall earnings. On average, most donation centers pay between $50 and $75. You must be 18-65 years old and weigh at least 110 pounds to donate plasma.
Some donation centers, however, have even more restrictions. Don't provide more than you're allowed. It's terrible for your health and may even harm the plasma you donate in the future. Read this guide to learn more about donating plasma for cash. Here are a few donation centers that you can check out to see if you meet their individual requirements:
31. Pet Sit
Rather than using a kennel, some pet owners prefer someone to watch their pet. If you enjoy interacting with dogs and cats, becoming a pet sitter could be a lucrative side hustle. People are busier than ever, and finding a trustworthy dog sitter can be challenging. You can get paid by helping dog owners who need a dog walker or sitter.
Choosing the services you need to offer as a pet sitter is often the initial step. Pet care services include dog walking, daily check-ins, daycare, bathing, and grooming. You can work at your speed and earn money by pet sitting. It's relatively easy to land a pet sitter gig from any of these platforms:
32. Brand Influencer
An influencer is a person who represents a brand in person or online. Being a brand ambassador is a solid way to earn extra income. You just need to know how to go around creating an engagement with your following. Clients typically want people who can humanize their brands and bring their values to life.
With word-of-mouth rather than direct promotion, you want to raise brand recognition. A well-planned approach is all it takes to be a successful brand ambassador. Gaining a following is essential to being a brand ambassador. To become a reputable brand ambassador, you need to grow your Instagram, Twitter, or YouTube account so it can have an active following. Here are some sites that you can sign up to get hired as a brand ambassador:
33. Check for Unclaimed Money
Unclaimed money is owed to you by a firm, government agency, or other body. Unclaimed property includes cash, money orders, security deposits, or checks. Thankfully, there are credible websites that can help you find these cash windfalls.
You can visit NAUPA's Unclaimed.org, a nationwide database of unclaimed property. From there, you can access each state's unclaimed property program. You'd be surprised to find that you have some unclaimed money owed to you.
Creative Ways to Make $1000 Fast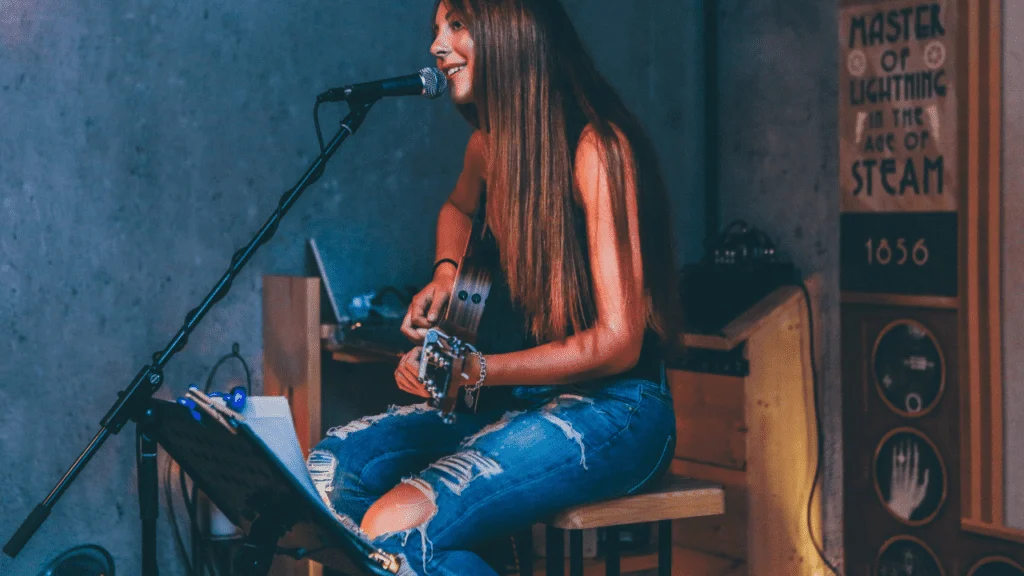 34. Become a Voice Over Actor
Did you know you can get paid to do voice-over gigs online? You can now work from home as a voice-over performer for businesses, YouTube channels, audiobooks, advertising, and more. Media companies and entrepreneurs can still use your services for their podcasts. There's more work if you're fluent in different languages or can do their accents. You can find voice-over gigs on these platforms:
35. Background Extra Work
It's far easier to do extra work than to become an actor. Background acting in film and TV may be a full-time career if you know how to do it right. An extra is a non-speaking character. Extras are often visible in the background of TV or film productions to provide reality.
Backstage.com helps its users get acting and voice-over work; however, membership is not free, and jobs are not guaranteed. Every week, the site posts hundreds of casting calls, many for background actors. If background extra work is something you can do, then look no further.
36. Produce Music
Music production is profitable, and it's easy to learn how it works. You may monetize your work in several ways. Licensing your music is one option. It involves legally registering your work and getting paid when others use it, including radio, YouTube, ads, or TV shows. Playing live events also helps music producers build their brand.
Many beatmakers go the freelance route and make a fortune selling their beats to artists and other musicians. You can also earn extra money as a ghost producer. Ghost producing entails writing music for someone else, selling all music rights, and giving the buyer ownership of the final product.
37. Photography
Learning photography skills can help you generate extra income without investing in pricey equipment. Possible ways to make money with photography include selling canvas prints and digital products online. Canvas prints, for instance, are a beautiful way to display your photographs and are stunning in any environment.
Teaching is a talent and skill, just like photography. You may make a lot of money by sharing your photographic skills. Potential students will check out an instructor's portfolio before signing up for a class. Make sure your track record looks reputable before listing your lessons on Skillshare or Udemy.
38. Review Music Online
Listening to music is one of the many ways to generate money online. The average payout depends on your following, the websites you work with, and the reviews you can provide. Making money while listening to music is possible if you're working with a legit website like Slicethepie.com, which pays to complete online surveys and watch videos.
Completing surveys will increase your overall income. Online radio stations are also looking for listeners. They're paid to listen to music and give an honest review before it is widely broadcast.
39. Sell Crafts on Etsy
Making money with your talent is as easy as setting up an Etsy shop. It can boost sales since the marketplace has a broader target audience. To make money selling stuff, you must sell a product you value. Before setting a price, determine the production costs, such as materials and labor. Look up similar items on Etsy and assess their pricing. It's also essential to compare pricing on other sites like Amazon or eBay.
40. Start a Dropshipping Store
When selling online, dropshipping allows the retailer to avoid paying for products before selling them to customers. To keep costs down, suppliers or manufacturers store, package, and transport products for retailers, allowing a drop shipper to keep expenses down. You can literary sell any product using this method. Print-on-demand, for example, is a terrific dropshipping concept.
You can customize t-shirts with your artwork using print on demand without holding any inventory. All you need is to upload designs on print-on-demand services like Printify and Printful. You don't have to pay the third-party marketplace until the item sells. So there's no need to hold inventory.
41. Work With Brands On Sponsorships
If you love working with brands maybe consider working with brands to make $1000 fast on sponsorships.
With sponsored posts, you can get paid to share and promote products or services that you love for brands. You can promote the products and services on your websites and/or social media accounts.
Sponsored Opportunities Can Be:
Blog posts

Social media posts

Video posts
Below are websites to find sponsorship opportunities
Sell Things Online & Make $1000 Fast
42. Sell Clothes Online
Selling your unused clothes online can be very profitable and a great way to make $1000 fast.. Sites like Poshmark, Mercari, and Facebook Marketplace make it easy to list and sell second-hand clothing. Selling clothes online or in a thrift store is an excellent method to reclaim some of your costs. With the resale market expected to reach $41 billion by 2022, secondhand stores are becoming more appealing.
If you want to sell something, price it correctly. While it would be nice to sell your clothes for close to what you paid for them, this is unlikely. Take lots of photographs to make your outfit stand out. Assist customers in finding your product. If you're going to label it, note the brand, color, size, and other related details.
Further Reading: How to Sell on Poshmark & Make Money: Top Beginner Tips
43. Sell Unwanted Baby Gear
If you have a baby, you know how fast they grow. Because infants develop so fast, their garments are frequently still in perfect condition when they outgrow them. That doesn't mean you have to trash or donate them. Used baby goods are trendy. The LetGo app makes it easy to connect with nearby parents who might be interested in your items.
Facebook Marketplace is also a great location to sell baby clothes. Simple listings with photographs allow potential customers to see what you have for sale. Locals may quickly assess your baby clothes and other things after a new listing is generated to know whether they want to buy them. Once Upon a Child is another option for selling and buying consignment baby items online.
44. Sell Old Electronics
With every year's update, you may have a lot of old phones, unused tablets, and even broken devices. What you consider trash may be valuable to someone else. Profiting from tidying your home is a win-win. However, be wary of scam websites that offer to help you transact.
DeCluttr sells laptops, smartphones, video games, textbooks, etc. All you need to do is enter the product's make, model, and condition to get a quick quote from Decluttr. This is one of the fastest bidding sites for selling electronics. Once you've filled out the form, you'll receive a bid for your gadget in real-time. If your offer is accepted, you'll be able to complete the sale and begin shipping.
FAQ
How Can I Make $1000 Fast?
You can earn $1000 fast by joining market research sites, starting a blog, or working as a virtual assistant. Making such a figure in a short span depends on the rate and skills needed to perform the task. Becoming a tutor also has a decent hourly rate, and it's easy to make $1000 fast.
How Can I Make $1000 fast in 24 Hours?
In most instances, making $1000 in 24 hours would require you to have a marketable skill. Web designing can make you such an amount in a day if you have a solid portfolio and can work with such a short turnaround time. However, if you have stuff that you can sell using Facebook Marketplace or sites like Poshmark and Mercari. There's also a good chance of making such an amount by driving for Lyft or Uber.
How Can I Make Money at 18 without a Job?
You can earn money without having a job, regardless of your age, career, or education. For an 18-year-old, doing surveys for money and participating in focus groups are perfect side hustles. Transcribing audio and video is also a possible choice if you are exceptionally detail-oriented.
You can also make money playing video games on Twitch if this is your hobby. Pet sitting, podcasting, selling photographs, and writing online reviews to generate cash at 18 without a full-time job are just a few other examples.
Final Thoughts on Ways to Make an Extra $1000?
If you are looking for ways to make $1000 fast this post shared some legit ways. It's simple to uncover ways to make money without a job with a bit of research and ingenuity. Even if you're in a situation where you need to make $1,000 in one day, it's not as difficult as you may think. Most of all, some of the jobs listed in this guide can be done from the convenience of your own home.