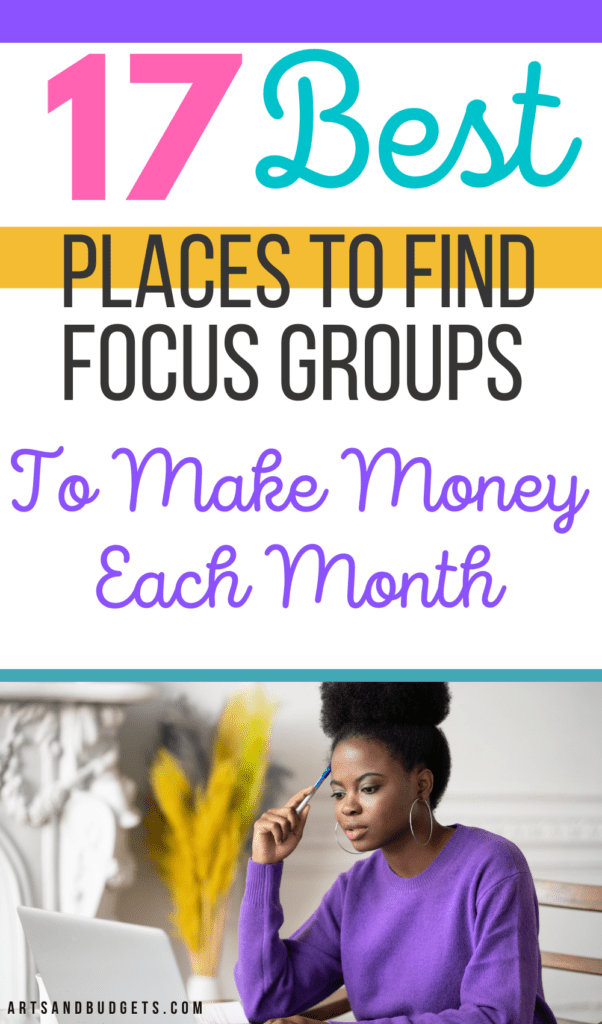 Are you interested in taking part in reputable focus groups? Online focus groups are an excellent method to supplement your income at the convenience of your home. As a side hustle coach, I've participated in a handful, and they're enjoyable. You also have the opportunity to express your ideas and opinions on topics that interest you.
This guide will help you learn more about the 17 best focus groups you can join to make extra income.
What is A Focus Group?
A small group of people gets to answer questions in a moderated environment in a focus group. Focus groups take into account the participants' demographics so they can set questions to clarify a particular issue.
The group dynamics can influence consumer decisions, products and services, controversial topics, replies to focus group questions, and body language. Marketing, library science, social science, and user research often employ focus groups.
Individual interviews provide a more authentic source of information, while large-scale surveys are more complex to plan. There is a lot of narrowing down to a single subject, candidate, or political party. As opposed to surveys, focus groups are more like informal discussions.
Are Paid Focus Groups Legitimate?
Working for focus groups is a legitimate way of making money. Hundreds of well-known market research organizations use focus groups to study their clients' behavior; therefore, joining is worth it. To be reimbursed for your opinions, you can join authentic paid focus groups and earn extra income.
For companies to improve their business ideas, they might need to hire research services. Business research agencies gather information from real people like you using focus groups and services.
How Do Focus Groups Work?
In a focus group, a group of people will work under a qualified moderator who leads them in all designated tasks. The moderator keeps the conversation on track, gets everyone involved, and encourages honest feedback from other people. Prepared questions and a moderator should be set up before the meeting. The research team will also choose who will be in the study, when they should be active, and where.
Members of a group are chosen based on their age, race, income, and how often they use certain products. A company uses screening surveys to find the right people to hire. A focus group is an excellent way to determine what people think about a particular topic.
It's easier to have a more in-depth discussion in a focus group than in a survey because people are encouraged to talk to each other and the leader. As you probably know, focus groups are very structured, organized, and very expressive.
They can give a lot of information quickly. The moderators help the groups talk and don't tell them what to do. Moderators follow a set of rules when in charge of a meeting. Most sessions usually last for two hours, depending on the topic. The goal is to get feedback to improve trends and products or develop new ones.
How Much Can You Make from Paid Focus Groups?
You can make money by participating in paid market research focus groups. Many paid focus groups exist, some paying more than others, but you can make a good living by participating in them. The time you put in and how difficult or easy it was to find participants for the focus group will determine your compensation.
---
17 Best Paid Focus Groups to Make Money In 2022
1. Respondent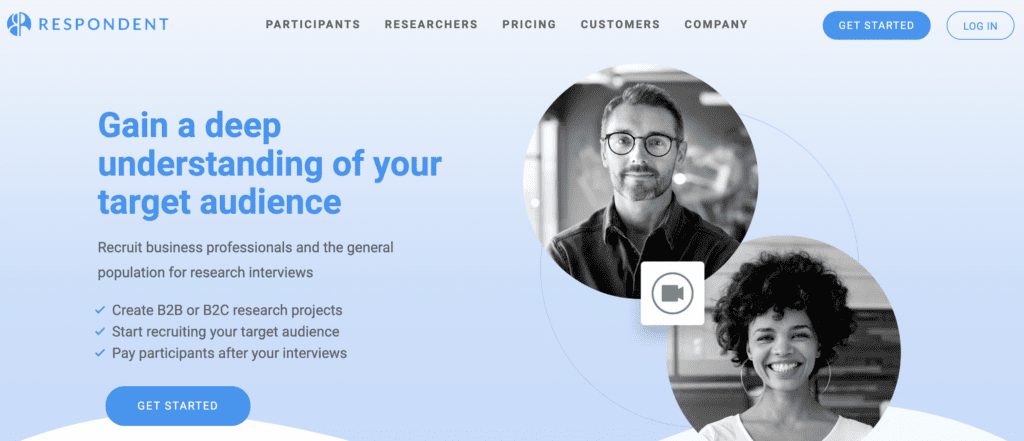 Respondent is a platform that connects researchers with participants in research studies. So far, academics using the platform have given away over $2 million to participants. Many large corporations also use the platform for research. As a result, it pays the best among all market research platforms. Respondent works with organizations that need in-depth industry research, unlike other research sites.
Respondent makes it easy to conduct one-on-one and online focus groups. This site is a legitimate enabler of online and in-person consumer research studies. Participants may be compensated for their contributions to future products and services.
Although the earnings won't replace your regular income, they can help supplement light bills. When you join Respondent, you get instant access to all available studies where you can earn money for your time. Remote and in-person projects are available on Respondent.io; hence you can work remotely or face-to-face. You'll join a video conference, phone call, or another online medium to participate in an online project. In-person projects require the researcher and participant to meet face to face.
In-person initiatives include interviews and focus groups. The amount you can earn with Respondent.io depends on the project. The amount paid for each Respondent's research is determined by the intended audience, time commitment, and other factors.
2. User Interviews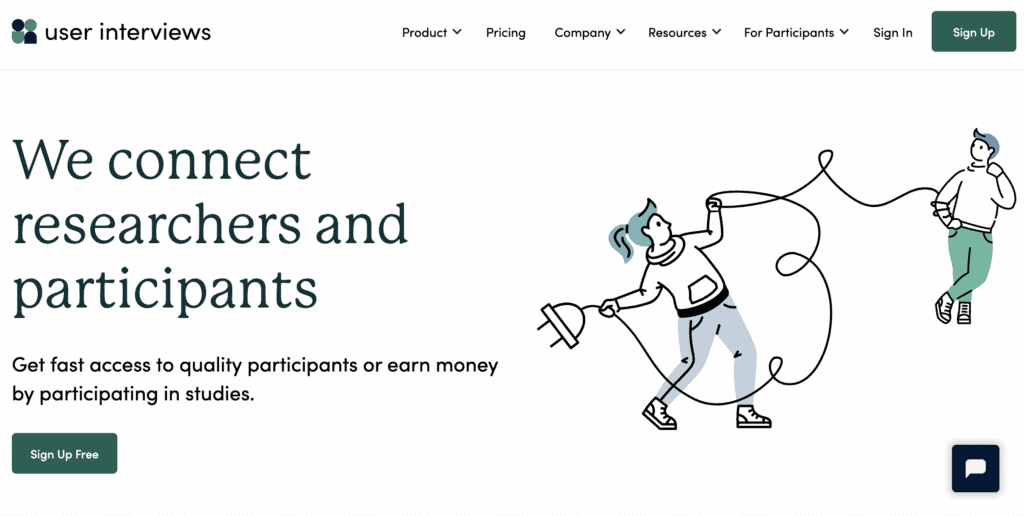 User Interviews is a platform that pays users to participate in one-on-one interviews, focus groups, and other studies. It's similar to paid survey sites like Swagbucks or LifePoints, but the studies are more in-depth and require a phone call or video chat.
They're also harder to gain entry, especially if you're a beginner in focus groups. Wages have risen dramatically as a result, compared to other sites. It's worth noting that participants are compensated in gift cards, not cash. In an industry that can be opaque, the company is transparent about its history, leadership, employees, and clients.
This information is presented upfront for each study. As a result, you can easily dismiss studies you do not qualify for and focus your efforts elsewhere. User interviews are a legitimate consumer research tool, and the site compensated over 100,000 people last year, and it continues to do so daily.
Since 2016, the company has paid out over $15 million in incentives. User Interviews require participants to be at least 18 years old. Participants can conduct interviews via webcam, phone, or in person. You may be asked to comment on a design or answer questions about a subject.
You can do unmoderated tasks on your own time as long as the researcher's deadline is met. After the activity, you may be asked to fill out a survey. In other words, you'll need to join a focus group online or in-person to provide feedback in a group setting.
3. Mindswarms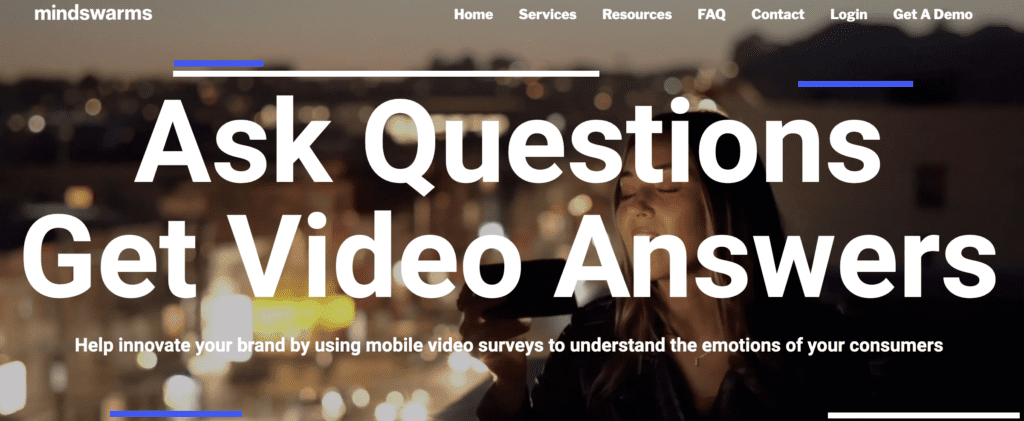 Mindswarms is a reputable survey site that pays you to produce video responses. It pays well via PayPal, but the main concern is the scarcity of projects, so patience is essential. Mindswarms is a survey service that offers to pay you for sharing your opinions.
Unlike many other survey sites, Mindswarms provides something unique. You'll not only fill out a questionnaire with your responses; Mindswarms also requires you to answer surveys via video. That's what sets this survey site apart. If you use a desktop or laptop, you must have a webcam to create an account.
The Mindswarms app is available for Android and Apple devices. You can apply for opportunities depending on the demographics in your account. The application takes less than a minute to complete. A researcher is required to review your answers within 24 hours.
If chosen, you'll start by recording your video responses. This survey data is needed to establish effective marketing strategies and improve product or service quality. You'll receive notifications on unopened surveys via email after your Mindswarm account is approved.
You can connect to the website to check for surveys, but you'll need to be a little responsive because participation spots are limited. After selecting a survey, you'll be asked to complete a short pre-survey, which is a quick quiz with multiple-choice questions. Most surveys include one to seven questions, and you'll need to answer them all.
Video entries, however, are restricted to 45-60 seconds. Your submission will be rejected if it does not meet the Mindswarm requirements. Accepted submissions might earn up to you to $50. A survey with less than seven questions will pay $10 per question, whereas a survey with seven questions will pay $50.
4. Recruit and Field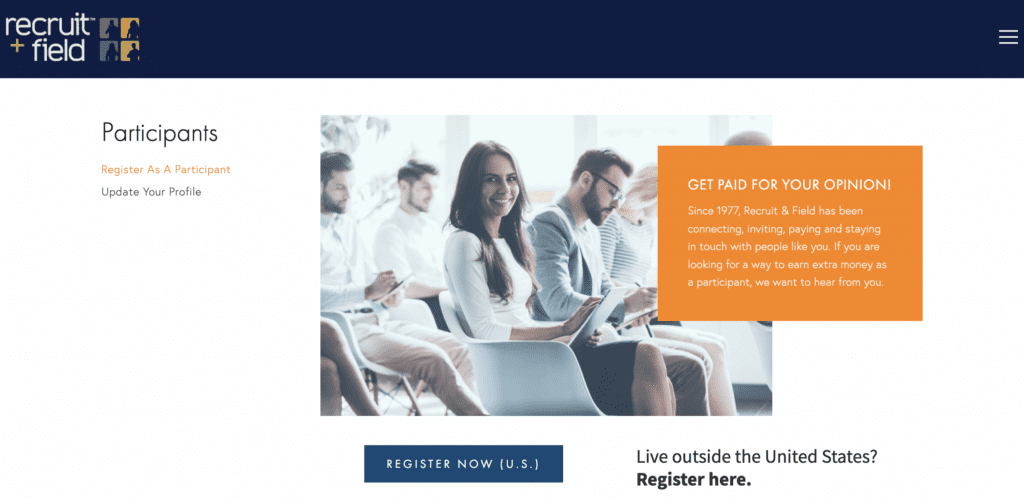 Recruit and Field is a site whose primary role is to conduct online surveys and focus groups across the US. They mostly need participants who are professionals or medical experts. They pay via PayPal and Amazon or digital gift cards. Participants have the potential to earn $100-$275 per study.
Before joining a focus group, knowing a firm's brand affiliations helps you trust their reputation and gives you a good idea of your expected research. The company has earned the trust of the focus group community with over 300,000 responses, 12,000 Facebook likes, and five stars on Google.
Recruit & Field offers traditional focus groups, phone interviews, online surveys, and product testing. They are active on Facebook and Instagram, where you can follow current research studies you could be interested in. I like that you don't have to meet a payout threshold to withdraw your money.
5.

Survey Junkie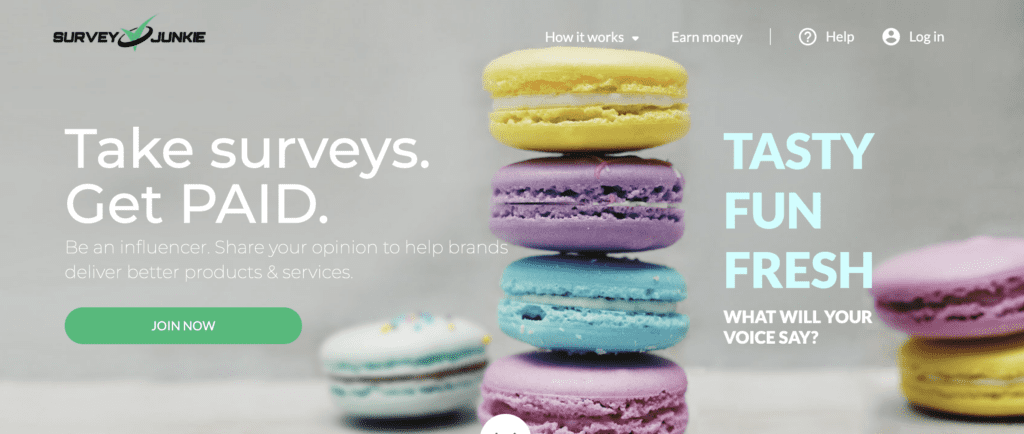 Survey Junkie is an excellent place to start if you want to earn extra money in your spare time. There are online surveys available from the comfort of your own home. Although each survey only pays $0.50 to $3, if you participate regularly and finish each that you're eligible for, you can quickly accumulate many points.
Online surveys may be for you if you have some spare time and want to make some money fast. Starting is easy, and almost everyone qualifies for various surveys based on their profile information. Aside from surveys, Survey Junkie may put you in paid focus groups.
These allow you to express yourself uniquely, and the rewards can be substantial. However, the target demographic criteria must be met to qualify. In addition, completing the site's demographic survey earns you 25 points. It's hard to find a comparable site that has better survey vetting, a well-designed platform, or a simple rewards system.
It's difficult to make much money on these sites, but Survey Junkie is the best option in terms of earnings. A survey can take 2-30 minutes to complete. Shorter surveys usually pay less. Creating a profile, verifying an email address, and downloading a browser are all quick tasks you can take on.
These tasks pay between $0.25 and $1.00. However, you can only cash out your winnings after 1,000 points, equivalent to $10.
6. FocuScope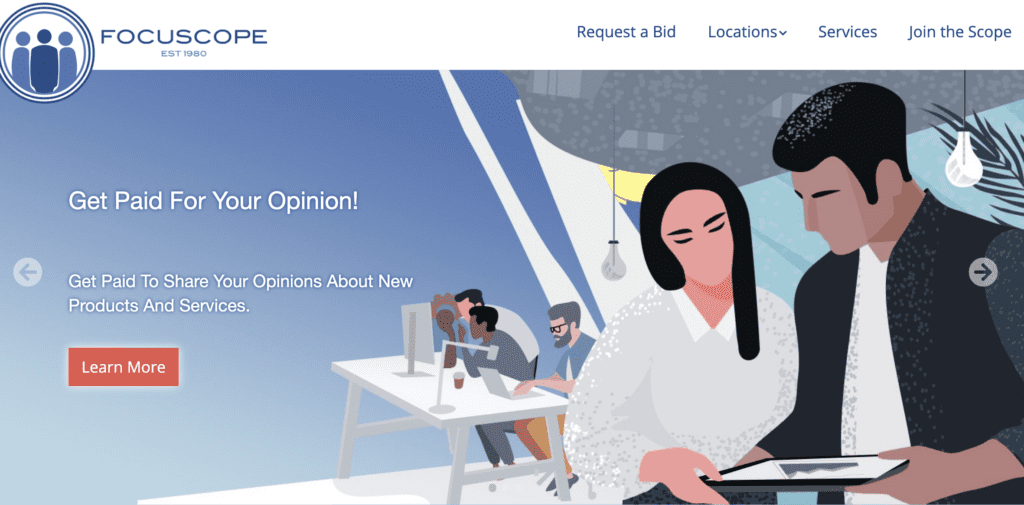 FocuScope is a company that pays its participants anywhere between $75 and $250 for playing a role in various focus groups. You get access to virtual projects at the convenience of your home. There are 12 different types of market research methods that you can work with to complete tasks on the site.
While this site conducts research across various industries, they focus more on healthcare professionals and business owners. You can either join the platform via their desktop site or mobile app on both iOS and Android devices. Most of all, they own a panel that conducts in-person focus groups in Chicago.
7.
Focus Group By Schlesinger

If you are looking for a paid focus group company check out Focus Group By Schlesinger. This site conducts both online and in-person focus groups across the US. They're transparent, and you can visit their official website to find out how much you can earn. Most studies pay $70-$250, and they also tend to cover business and healthcare.
Payment options vary by the research project, so you want to check the payment method before applying. Typically, they pay via check, gift card, or cash. One of the best-selling points about this site is its surveys, and clinical trials are available nationwide.
Apart from Appleton, focus groups are available in Atlanta-Clairemont, Bala Cynwyd, and Atlanta-Buckhead. However, high-paying surveys and focus groups are rare to find on FocusGroup.com. You also give up a lot of privacy by telling the screeners your age, income, and preferences. The site promises an opt-out option before revealing your identity to clients.
If you're considering participating in a clinical trial, make sure you read the fine print. On the bright side, joining a site like FocusGroup.com gives you access to surveys whenever you want.
8. Google Usability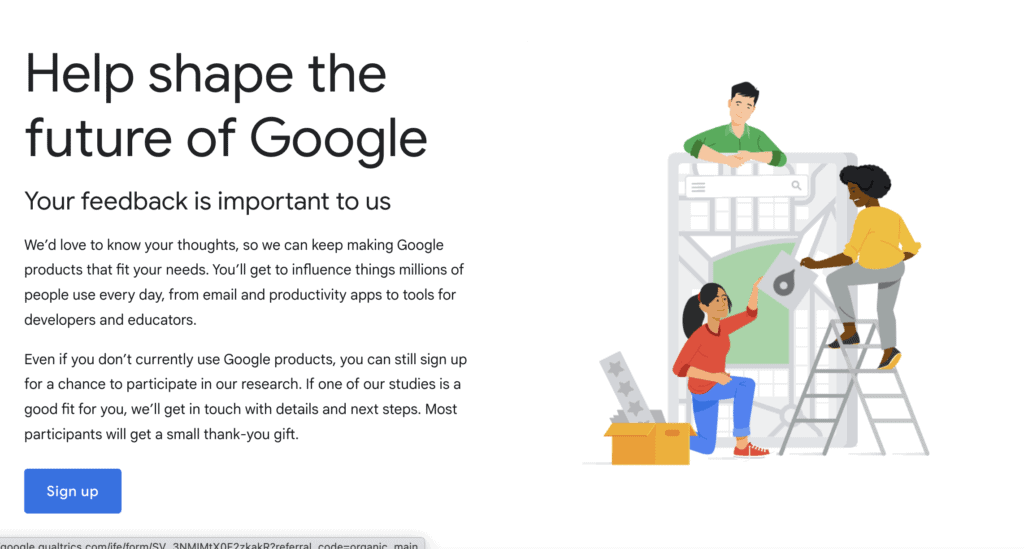 Google Usability is a focus group and survey platform. With Google Usability, you can immediately participate in market research. These surveys ask for your feedback on Google products and are usually conducted online, but there are occasions for in-person research.
While not the highest paying focus group on this list, you will earn around $75 per hour while directly shaping one of the world's largest corporations' products. While Google Usability isn't the best product focus group site, it has many options.
People who want to make money while contributing to one of the world's largest companies should consider Google User Research. The majority of chances are available online, making it ideal for those who cannot or do not wish to travel.
9. Experience Dynamics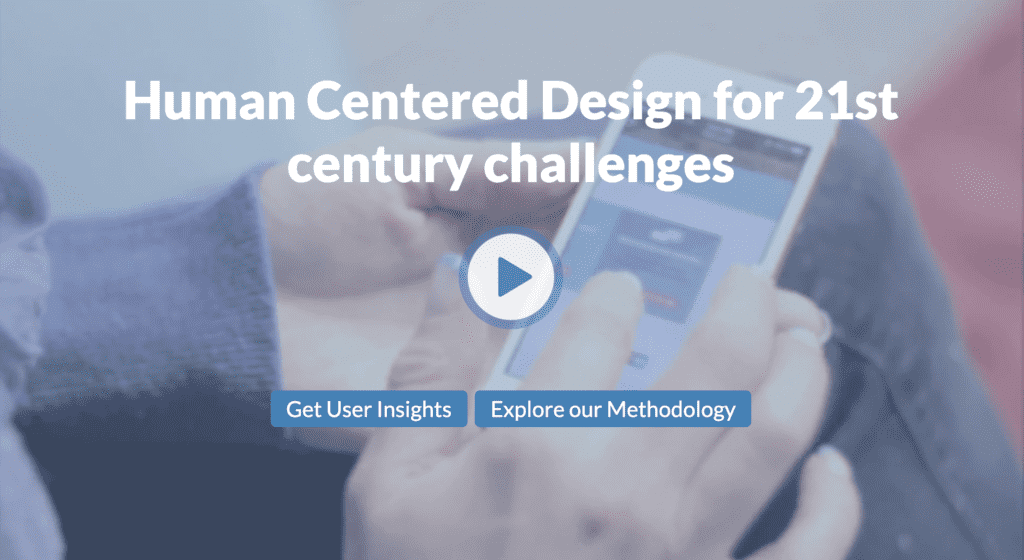 Usability testing is the most effective method for determining whether or not your design is functional. You'll be tasked with deciding whether a client's design meets the needs of its users. You'll want to see if they can navigate smoothly and if there are any bugs.
Most importantly, usability testing helps avoid features that are confusing or complicated. In-person interviews with impaired users in their homes or workplaces, using their assistive equipment, are also an option for accessibility testers. Clients who use Experience Dynamics gain precise insights into specific accessibility challenges due to this.
You can work here part-time to supplement your income. The site is always looking for people to help with various research methods such as user testing, expert reviews, and eye testing.
10. Ipsos iSay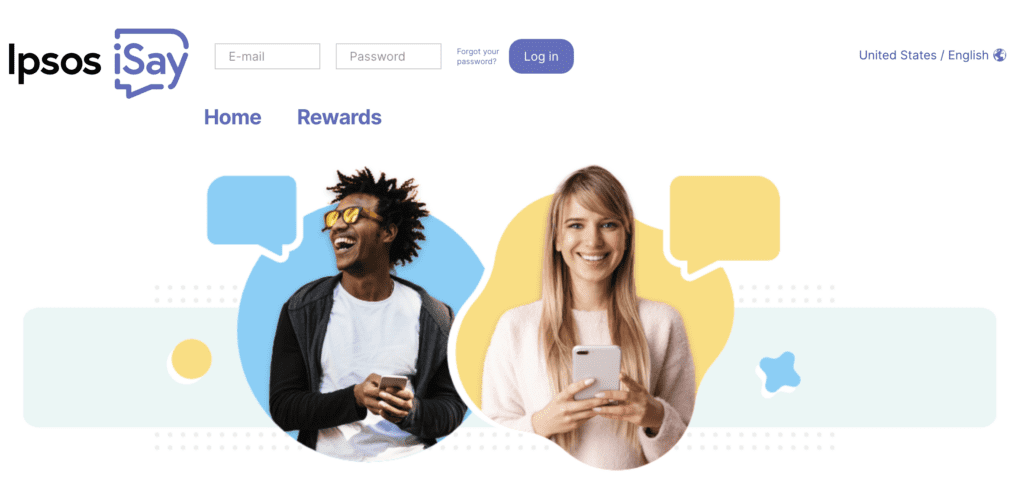 Ipsos i-Say is the survey site subsidiary of Ipsos, a leading global market research business. Didier Truchot founded the Ipsos Group in 1975. They are respectable and have employed around 16,000 people. They are publicly traded and have 88 offices. As an i-Say panelist, you earn i-Say points that you can exchange for cash, popular gift cards, and Virtual Visa Prepaid cards.
Taking surveys is the most common way to earn rewards with i-Say. Along with doing surveys, you may earn prizes by recommending friends, entering contests, and joining their loyalty program. Each successful survey completion earns you between 10 and 100 points. Survey invites are sent to your inbox for optimal convenience.
The registration is quick, and all you need is to provide your email address, password, gender, and date of birth. You must confirm your email and phone number to complete your registration. Adults in the most significant economies can join for free.
You can expect to receive at least one survey every month and up to eight gigs if your profile matches the surveys.
11. Alder Weiner Research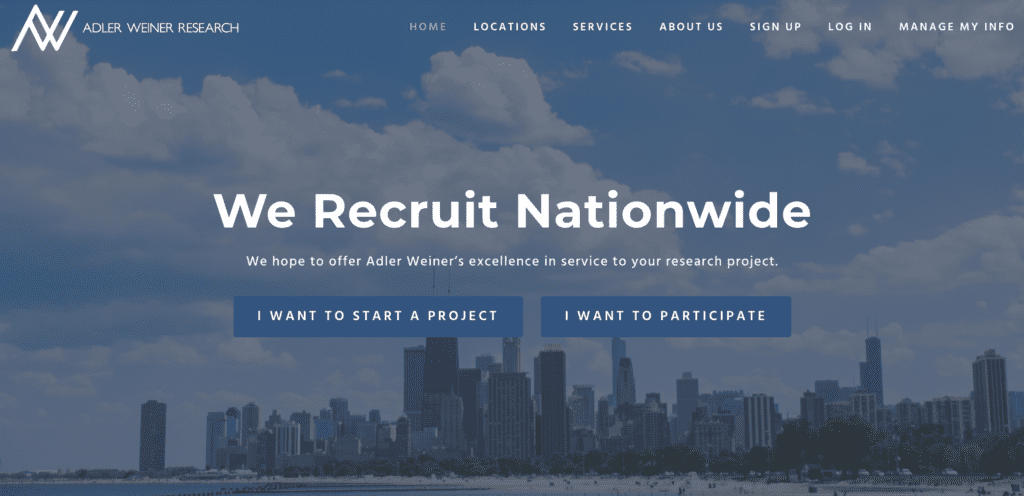 If you are looking for another paid focus group check out Alder Weiner Research. Adler Weiner offers high-quality marketing research field services for a wide range of clients, from automotive clinics and drive tests to focus groups. They have offices in Chicago, Lincolnwood, Los Angeles, and Orange County.
Anyone over 13 can create a profile, but those under 18 must have a parent or guardian already registered in the site's database to link their accounts. If you want to participate in in-person market research, you'll need to live close enough to one of their locations.
In addition to the company's nationwide database, they occasionally hold larger automobile clinics across the country. To get started, the next step would be to fill out an online sign-up form.
The company pays participants in qualitative research projects via cash, gift cards, prepaid debit cards, or merchandise. You will receive this incentive from their end client for sharing your opinions on the products and services discussed. It's best to know the incentive type and amount before committing to any project.
12. American Consumer Opinion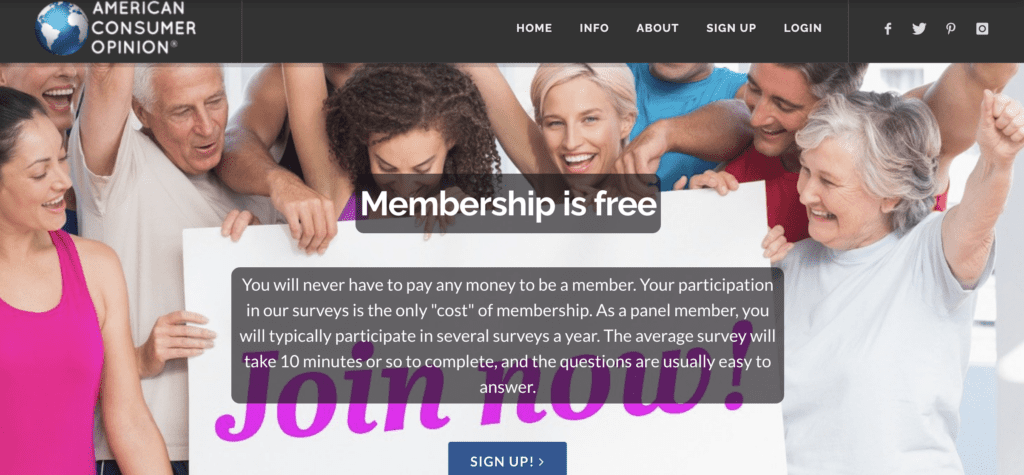 Check out American Consumer Opinions if you are looking for a paid focus group. This company is a well-known market research firm founded in the 1980s. Members earn points, and businesses get hundreds of targeted comments. It's easy to join American Consumer Opinion. You can create a member account by entering basic information like your age and location.
To determine which surveys you're eligible for, as well as how many and how often you receive them, American Consumer Opinion will ask you to complete an introductory household survey. Because American Consumer Opinion is an extensive survey company, you'll have access to many polls. If a survey isn't fun or doesn't offer enough prizes, you can move on to the next available gig.
Participants can also redeem their rewards as cash instead of a gift card. For every 1,000 points, you'll get $10. The website sends its users an email invitation if they qualify for a survey. This feature allows you to use American Consumer Opinion without checking daily for new surveys.
You can see point values to help you choose the most suitable surveys. Notably, the survey you get by email usually has 100 or more points, which is more than you can typically get online.
13. Fieldwork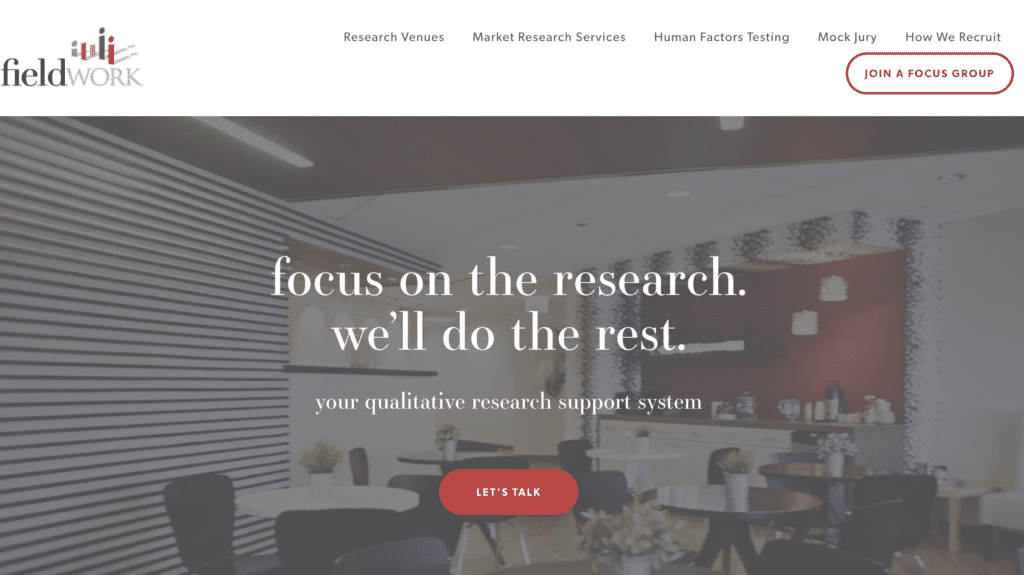 The compensation for participating in a focus group on Fieldwork begins at $75, and focus groups typically last one to two hours. The company has offices all over the United States. Atlanta, Boston, Chicago-Downtown, Chicago-O'Hare, Chicago-Schaumburg, Dallas, Denver, Fort Lee, NJ, LA-Orange County, Minneapolis, New York City, Phoenix, San Francisco, and Seattle are among these cities.
However, chances are low that you'll have tasks to participate in every day or even each month. Most Fieldwork opportunities pay in Visa gift cards, which you can exchange for cash or another gift card, such as an Amazon gift card. Fieldwork provides focus group opportunities in leading industries, including fashion, beauty products, technology, software, sporting goods, and others.
14. Probe Market Research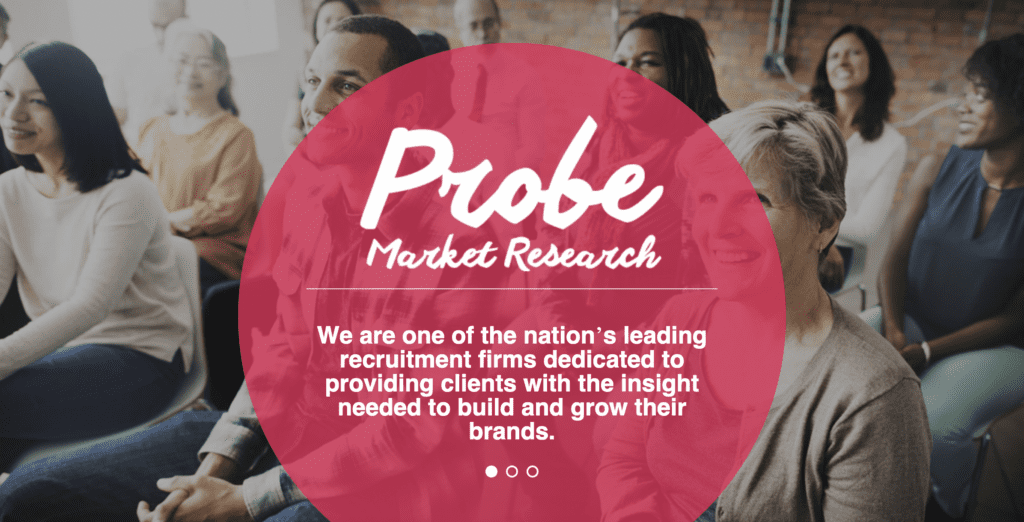 On Facebook, the site has a 4.7-star rating. Probe Research, a market research firm based in the United States, holds focus groups regularly to gather input for clients' new advertising campaigns, goods, or services. This is a good paid focus group to consider.
Focus groups usually pay between $50 to $400, and you might perform the tasks in the comfort of your home. Interviews are conducted in groups, over the phone, or online. It all depends on the time allotted to a task.
Probe Market Research conducts mock juries, product trials, mystery shopping gigs, internet surveys, and more for big brands and manufacturers. Their research necessitates the participation of business executives, medical professionals, and general consumers.
Filling out their online form is all it takes to become a member. You'll receive a notification once they find a research task that matches your interests.
15. WatchLab
If you are looking for paid focus group look into WatchLab. You can earn anywhere from $50 to $200 for research, but you must be a United States resident. Online focus groups, in-person research studies, and in-home studies are available through WatchLab.
You can view the variety of focus groups they offer on their Facebook page. Although WatchLab's website is limited, they claim to arrange various focus groups, usability testing, interviews, mock juries, and other activities.
The payment varies by research and can be in gift cards or cash. WatchLab has physical locations in San Francisco and Chicago and a website. In-person focus groups are paid upon completion, but internet focus groups can take 4-6 weeks.
This organization usually is highly selective about who is allowed to participate in their focus groups, which means that you must meet specific standards to join.
16. 20| 20 Research Panel

20|20 Panel is a traditional and online qualitative research pioneer. You can earn $50 to $150 or more by sharing your opinions via online or in-person roundtables. They also send out quick questionnaires for points, which are more quantitative market research.
Residents of Charlotte, Nashville, and Miami are eligible for in-person possibilities. The site invites you to take a pre-qualifying survey through email. One of their recruiters will call you to confirm the information and schedule for the focus group meeting.
If you do not qualify, you will see a message stating that; and hopefully, you'll have better chances on the next pre-qualifying survey. Chat interviews require completing a survey. If the survey concludes that you qualify, the team at 20|20 promptly assigns you to a moderator. In case you don't qualify, the survey will be closed, and any points earned will be awarded.
One can also participate in online talks from the comfort of your own home. It might be a 30-90-minute panel meeting or a self-conducted webcam interview. A moderator may require you to log in daily for 30-45 minutes to answer questions.
The company pays participants in either Charlotte, Miami, or Nashville with prepaid MasterCard gift cards. Once you complete an online study, you can choose to get paid using a virtual Visa card sent to your email or a physical card sent to your home address. You'll receive the mail within ten business days of the study end date.
17. Media Science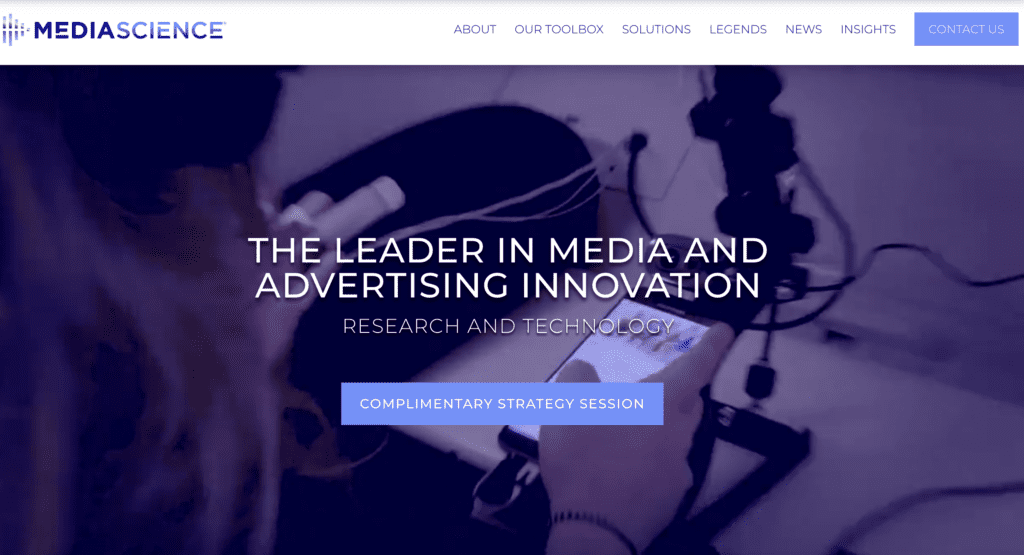 If you are looking for paid focus groups check out this one. Media science boasts state-of-the-art labs in Austin, Chicago, and NYC. They all have a variety of settings for participants to meet up and collaborate on various market research projects. A test environment for your study is recommended based on the approach.
Each facility has a big TV and security cameras (versus the older two-way mirror method). On-screen features and multiple camera angles allow clients to view their sessions.
Your email will invite you to each study you qualify for. Typically, a study takes 1-2 hours. The pay varies depending on the research length but starts at $30 per hour. Over 500 studies have been conducted, from tv shows, sports podcasts, and virtual realities to social media.
FAQ
How Do I Find A Paid Focus Group?
You want to join as many consumer research companies as possible to maximize your chances of getting into focus groups. Before you sign up for any focus group, do some research on the firm to ensure it is legitimate.
Here are a few more platforms that you can use to find paid focus groups:
Do Focus Groups Actually Pay?
Yes! Some focus groups will pay you up to $500 for your input. It's essential to keep in mind that each focus group is unique, so the results will vary depending on the topic, group, and how long it lasts.
Is Focusgroups.com legit?
FocusGroup.com compensates members for participating in focus groups, interviews, and other activities. It offers a variety of ways to earn money, and the rewards for their research efforts are substantial. Prepaid Visa cards, checks, gift cards, and cash are all acceptable payment methods.
It is difficult to qualify for their in-person research projects, but they pay significantly more than other online earning platforms. You also give up a lot of privacy by disclosing your age, phone number, income, and preferences to the screeners. Before revealing your identity to clients, the site guarantees an opt-out option.
Their minimum withdrawal policy of $20 and a three-month holding period of 100 points can also be frustrating for some. Despite several online complaints, they claim to respond via DM.
Final Thoughts On The Best Focus Groups To Make Money
You must locate a reliable company if you want to make money by participating in an online focus group. Focus groups won't make you rich, but they might be a fun way to supplement your income when you have free time.
Try out one of these companies' websites, see what they offer, read user reviews, and determine which focus group site is ideal for you.
Check out these other side hustles if you're looking for more money-making opportunities: