Are you looking for tips on how to sell on Poshmark and have a pile of clothes that you do not wear anymore? You can try selling used clothes and accessories on Poshmark. Selling second-hand clothing on this social marketplace can be a great way to generate extra income.
As an online business entrepreneur managing a successful blog, learning new ways to make money at home has always been my area of interest. Trading old clothes for cash is common these days. You would be surprised by the number of buyers willing to buy second-hand apparel that is still in mint condition.
I have compiled all the basics and pointers you want to work with when learning how to sell on Poshmark. In this guide, you will get a snapshot of the ins and outs of getting started as a seller on the social marketplace.
What is Poshmark?

Poshmark is an online marketplace that lets sellers list items for sale. The platform works more like Mercari or ThredUp. At its inception, Poshmark started as a platform where sellers could list clothing, shoes, and accessories. Later on, it scaled to art, household items, jewelry, and toys.
The social marketplace claims to have more than 200 million listings. It also has a community of over 80 million registered users. To access its listing feature, Poshmark lets users create a selling account and monitor sales transactions. You can access its dashboard via the mobile app which is available on both Android and iOS devices.
Why Sell on Poshmark?
Selling on Poshmark is an inexpensive way of earning extra income. There is no learning curve. All you primarily need to do is create an account and list your products. You can increase your revenue by selling items like home decor accessories or second-hand clothing without having to build an online store from scratch.
The marketplace also makes it easy to manage return items from buyers, as well as issue refunds. It helps with returns and weeds out illegitimate chargebacks. Once your item is sold, handling the shipping process will not be a daunting task. For quick and easy delivery, you can print out the shipping label from the confirmation email.
Most of all, you will not need to bother much about sales tax compliance. Poshmark takes all the burden of collecting and remitting all the sales taxes, instead of the third-party seller. The perk, however, applies to orders fulfilled only within the United States. Since there are no storage or fulfillment fees to incur, the seller can dodge overhead costs.
You are likely to rake in higher profit margins when selling on Poshmark, compared to letting a physical consignment shop sell items on your behalf.
Is It Worth It to Sell on Poshmark?
Choosing to sell on Poshmark is worth it if you can offer competitive pricing especially on used items. What makes the online marketplace more credible is its responsive community. You will tap insights from old sellers and get almost all questions answered. Selling used clothing on this platform has higher chances of making a decent profit because there are no listing fees.
If you're intending to sell second-hand clothing full-time, Poshmark gives you the prospect to leverage easy shipping. Besides that, there is a pool of at least 30 items you can list on the marketplace.
How Do I Start Selling on Poshmark?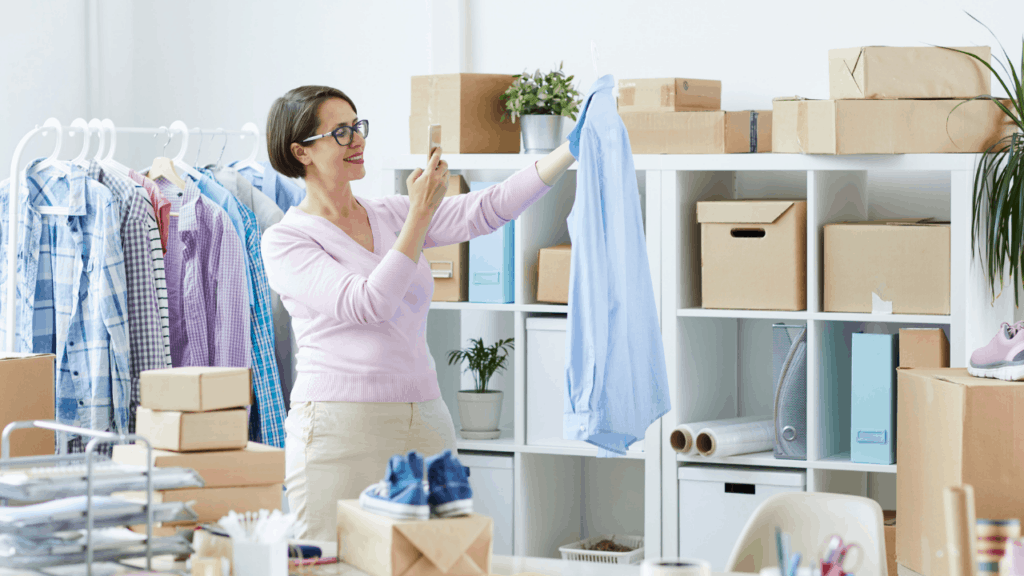 Getting started with Poshmark only takes a few steps. First, you will need to download the Poshmark app on your mobile device, then create a seller profile. The next step would be to put all items you want to sell in order. Make sure to take high-quality photos of the items because they are a visual description of what you are selling.
It is worth noting that potential buyers would shy away from blurry images that don't depict the actual condition of an item. Each product will need a detailed description. You also want to make sure that you're uploading a product under the right category to make navigation by would-be buyers much easier.
After adding the product descriptions, add the selling price for each item. One pricing strategy that Poshmark encourages is putting up the current alongside the original selling price of an item. Once everything is all set, be a little patient and wait for an offer.
If you opt to accept the offer, you will receive a confirmation email with details for printing the shipping label. After sorting the package, the seller ships the items to the buyer. Buyers have up to 3 days to mark the shipment as received. If not, Poshmark will automatically update the status. You can expect payment from Poshmark for every successful sale transaction.
Best Items To Sell On Poshmark
Not all items have a staggering demand on Poshmark. Hunting for the right brands to sell can be a painstaking exercise. However, if you can dig a little deeper to know what sells best on Poshmark, there would be a great opportunity to generate more revenue. The 2021 Poshmark brand report is a worthy and insightful document to start with when learning how to sell on Poshmark.
It highlights data and findings of previous sales over the year. You can track the growth order volume of a particular brand in percentage and compare it against sales during the previous month. This way, new sellers can use the seasonal data to their advantage when looking out for the right product to list.
Best Selling Brands
Knowing what brands to choose is key when learning how to sell on Poshmark. When winter is at its peak, for example, the order volume of warm clothing brands will go up. Under the Women category, brands like Burton, C.C, or Obermeyer are likely to make sales during this season. To get a hang of the best-selling brands, the seller needs to keep up to date with trending search words.
You also want to look out for viral trends from avenues like pop culture. The other notable pointer is taking note of when wearable merchandise by popular icons is on demand. Under the accessories category, the report suggests that items like wallets, rings, and bracelets have the potential to make sales.
If you want to revamp your living space, selling used pillows and blankets from reputable brands like Target or Pottery Barn is likely to attract potential shoppers. When looking at the search data, Poshmark found that brands like Dyson Air Wrap, UGG Ultra Mini, or North Face Puffer often came out on top.
Overall, some of the popular categories, according to the report, include:
So, if you are looking to sell any of these brands, the chances of landing on a serious buyer are much higher.
Who Pays For Shipping on Poshmark?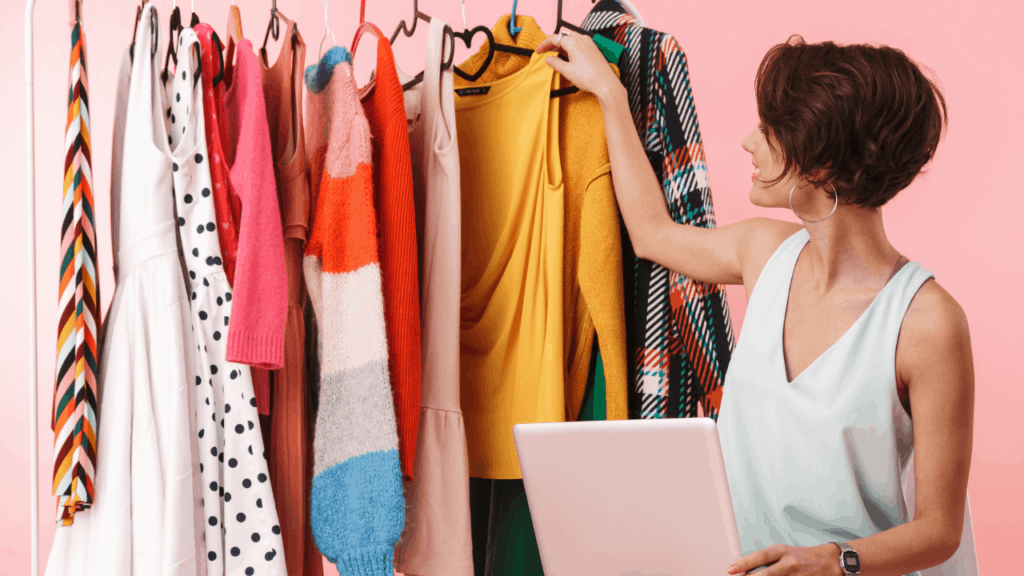 Typically, the buyer pays for all the shipping costs. Poshmark issues a flat rate of about $7.45 that is used on all orders that need expedited shipping. Buyers purchasing multiple items from the same closet will not incur added shipping costs.
However, the total weight for the bundle should not exceed 5lbs. If it does, they will have to cover all the overweight costs. All items listed on Poshmark are usually shipped via the USPS Priority Mail.
It is also important to note that the shipping label upgrade fees in the event where an item is overweight will be deducted from the seller's earnings.
How Much Does it Cost To Sell on Poshmark?
Knowing the costs incurred before learning how to sell on Poshmark gives you a blueprint of how the platform compares with other platforms. Poshmark is among the rare social marketplaces that have a transparent seller fee. While there are no listing fees, you will need to pay a commission after a successful sale.
For sales under $15, you will have to part with a $2.95 commission. For a sale transaction of $15 or higher, the seller pays a 20 percent commission of the total price. So, you get to keep 80% of your earnings from sales made via the Poshmark social marketplace.
While it seems significant, a 20 percent cut is not much considering the selling channel takes care of sales tax, credit card processing fees, shipping labels, and customer support. What makes this marketplace a leading option for most sellers is its buyer protection which we will look at later in this guide.
How Do I Get Paid With Poshmark?
This is a common question most new sellers ask when learning how to sell on Poshmark. Getting paid with Poshmark as a seller is pretty straightforward. Your earnings are deposited into your Poshmark account once the buyer receives and is satisfied with the condition of the package. As standard practice, however, buyers are given up to three days to accept the item.
Once this period lapses, the earnings are released to the seller. It is at this point when Poshmark deducts its commission according to the prescribed rate. There are two easy ways to access your earnings.
You can choose to keep them as credit in your account and spend the amount on items listed within the marketplace. The other option would be to get your earnings in cash via a direct deposit to your bank account. Alternatively, Poshmark can send a check to your home or office address.
To redeem the amount, it is worth noting that a direct deposit might take anywhere between 2 to three business days to appear in your account. Checks usually take 8 to 10 business days.
How to Prepare to List Items on Poshmark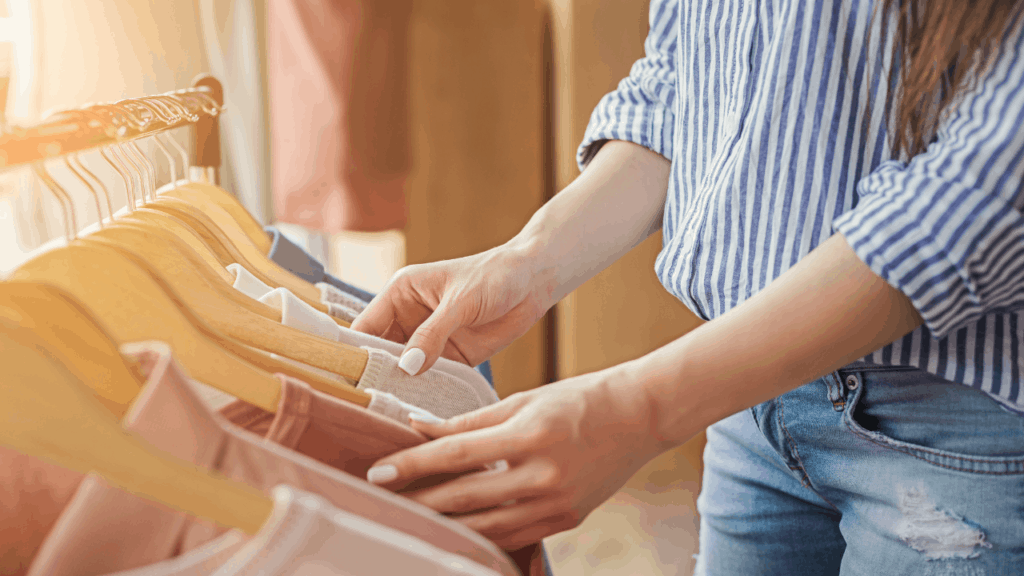 1. Wash your items
Of course, this is one of the basic tips to work with if you are looking to make sales on Poshmark. Your items ought to be in pristine condition. The Poshmark community is always candid when leaving their ratings.
If you are looking to stick around as a seller, then posting clean and well-maintained items needs to be part of the whole equation. After all, you do not want to keep dealing with return items. Selling a trench coat with grease stains leaves you with negative feedback that will ultimately end up hurting your reputation.
2. Look For Damages on The Items
Before listing items on Poshmark, you want to thoroughly inspect them for any visible dents.
If you have clothes that are overly worn out, you do not want to consider listing them on the marketplace. Practice the same reasonable standard of care that you would incorporate when hunting for valuable items in a thrift store.
Sellers never want to feel ripped off. It is also for your benefit if you want to build a solid reputation on the social marketplace. If the damage on an item is not negligible before the eyes of the buyer, you do not want to consider listing it.
3. Research the price of the item
Offering competitive pricing gives you an edge over other sellers in the same product category. To settle on the optimal price tag, you first need to spy on the competition to avoid staying out of the price range. It is best to base your price on other similar listings. Your pricing strategy is key to moving your merchandise much quicker.
As an incentive, you can slightly lower the price of an item once the likes start to trickle in. It is typical for buyers on Poshmark to ask for a discount. Therefore, you want to consider cushioning the price to make potential buyers view your selling price as a bargain.
Another great way of pricing your listings is offering bulk discounts. Shoppers, especially when they are loyal customers, want to save a few bucks while making bulk purchases.
Tips For Listing on Poshmark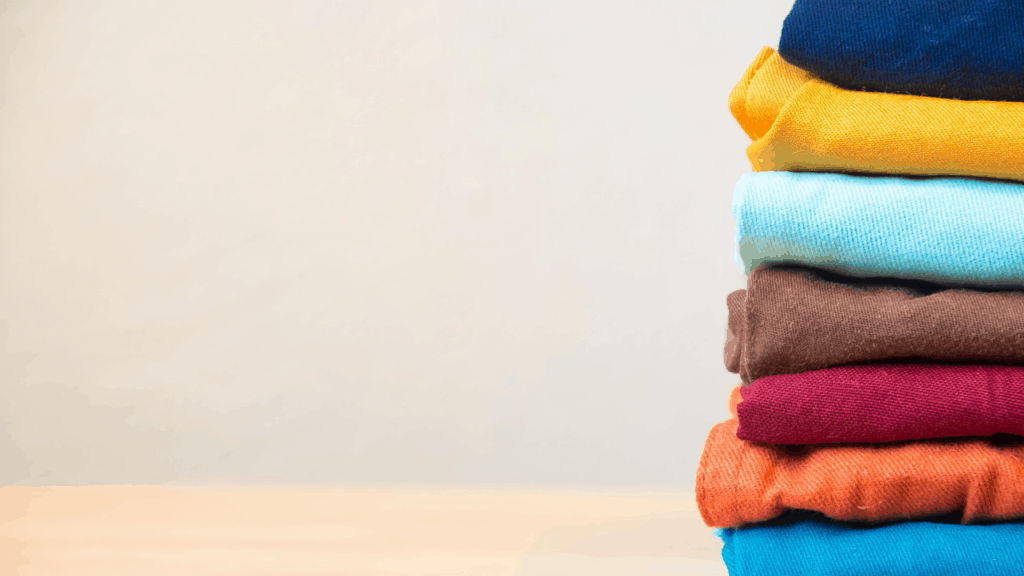 1. Take High-Quality Photos
The need to use high-quality photos when listing products on Poshmark can not be stressed enough. As the saying goes, "a photo speaks a thousand words." The typical visual consumer expects you to have captivating and top-quality images of your items.
Photos are the first impression and shape the buying decision quite considerably. Failing to upload quality imagery breeds mistrust among potential customers. It is unlikely that you will achieve high conversions when working with blurry photos.
Since humans are visual souls, they will tend to gauge their shopping experience based on the initial glance of a product image. Photos are easy to share via social apps. Your repeat customers, for example, can share your products with their friends who can potentially form a loyal audience if your listings look credible.
If the product does not match up with images on the marketplace, then you will end up dealing with lots of return items. While filters and proper lighting can help create quality photos, you want to be careful not to misrepresent a product's original color.
2. Put A Title and Description
Apart from high-quality images, detailed title tags and product descriptions help make your items a lot more visible. If you want your items to sell, the descriptions need to be persuasive. Engaging descriptions and titles have nothing to do with the length of the text.
An e-commerce study found that about 20 percent of listings fail to make sales due to missing or vague product descriptions. To give potential buyers a smooth shopping experience, you need to capture a product's overall intended use. Most new sellers do not make a lot of sales because they miss going beyond the obvious when describing the nature of a product.
While the title or product does not need to go much into details, you want to include all technical aspects. Most items under the clothing category do not need to have an elaborate product description. If you are selling a t-shirt, for instance, adding its price, availability, size, material, and color range would just be good enough for a potential buyer.
What matters the most when writing product titles and descriptions, is capturing a relatable buyer persona.
3. Include Measurements of The Clothes
Buyers do not want to take chances with an item's size, especially when shopping online. Including accurate measurements would help reduce return orders quite drastically. Measurements are part of the technical specs which a buyer will look at before making a purchase.
4. Avoid Listing Counterfeits
Poshmark lets its users report counterfeit listings as it does not allow the sale of replicas.
To build customer loyalty, it is important to be transparent when uploading all your listings.
The seller's reputation on the marketplace is prone to suffer once they choose to sell unauthorized merchandise such as fake Louis Vuitton bags. It is best to let the potential buyer know what exactly they are spending their hard-earned money on. Again, it all boils down to writing a genuine product description.
5. Make Sure to Include Any Damages The Item May Have
Buyers dread getting ripped off when shopping online. To thrive on the Poshmark marketplace, the last you want to do is instill online shopping anxieties on your future buyers. Be transparent right under the item's description box and spell out any defects that the listing has.
Making Money on Poshmark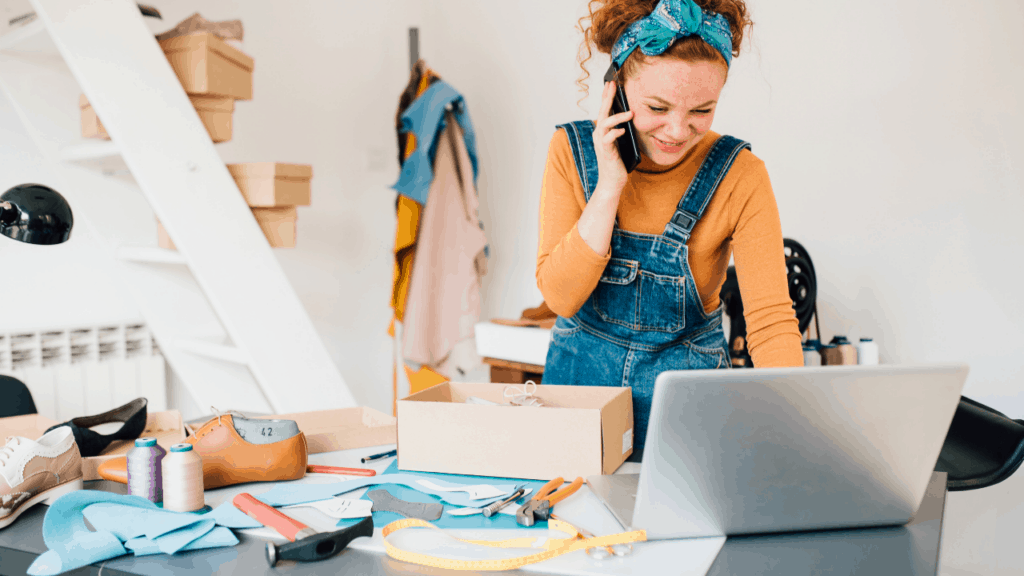 How Much Does The Average Person Make on Poshmark?
Your average earnings per month will be triggered by several factors. It depends on the category of items you are selling, demand, season, and how your reputation on the marketplace gangs up against that of other sellers.
When equipped with the right strategies, it is possible to earn $1000 or even more each month selling second-hand clothes. There is a solid success story of a user who made $5000 on Poshmark in 30 days.
She credits her milestones to consistent efforts of being more active and sharing widely on the app. While skimming through posts on Reddit, you will realize that most users claim to be making anywhere between $1000 to $3000 every month.
How To Deal With Bad Feedback & Returns on Poshmark
Handling returns and negative feedback are the seller's worst nightmares. Fortunately, Poshmark helps sellers with tracking and managing return items. However, the goal is to minimize product returns. If the number of return items is high, you will hardly make notable profits.
One way to combat returns is making sure the buyer gets the correct item. To do that, be transparent in all your marketing efforts, and write descriptions that accurately depict the actual that is listed for sale. If the returns are poorly handled, customer satisfaction will fade off gradually.
In a bid to keep that from happening, you can go the extra mile to draft concise and acceptable return policies right below the product descriptions. Customers are then able to trust that you can handle returns seamlessly as they complete the checkout process.
Bad feedback, on the other hand, can be a little technical to deal with. While customers might shy away from buying your items, you do not want to respond negatively. Asking for suggestions from the aggrieved buyer would be an ingenious way to utilize negative feedback.
You can choose to address the customer's complaints using a short video. Be apologetic and share ideas on how you are planning to improve customer satisfaction. This strategy helps ease the tension from future buyers who would bump into your product listings.
Best Tips For Selling on Poshmark
1. Be Honest About Your Items
Using deception to make sales creates a hostile environment for future business prospects. If an item has any defects, it is best to be transparent when writing the description. Or better still, you can choose not to list second-hand clothes that are not fit to be worn.
You want to be honest right from the beginning to avoid negative feedback that would hurt your e-commerce business.
2. Consider Promoting Your Items
Social media marketing not only builds brand reputation but also helps the seller connect with a wider audience. You need a digital marketing strategy to drive traffic to your listings. Promoting your items generates leads that will later turn into sales. Using social media to promote your items is a cost-effective way to build a growing audience and have a clue about the common product searches.
3. Add More Listings
Having a presence on the Poshmark is essential when learning how to sell second-hand clothing online. However, you have to put in more effort if you want to rake in more sales, views, and likes from buyers. So, your key goal is to be more consistent with listings and respond to queries from customers promptly.
It is rumored that Poshmark, like Amazon, uses an algorithm that gives more priority to sellers who upload items more often and are consistently active.
4. Sign Up As A Poshmark Ambassador
Joining Poshmark as an ambassador is not complicated. There are a few requirements you must meet to become a Poshmark ambassador. One of the conditions is you must have at least 50 listings in your closet and make 15 sales or more. Becoming a Poshmark ambassador lets you enjoy more perks than your competitors and helps create more visibility for your items.
Once your products get highly recommended, there will be a better chance of reaching out to more potential buyers. Other benefits you are likely to experience as a Poshmark ambassador include getting an opportunity to host in-app Posh Parties, sign up for the platform's affiliate program, and have access to the Posh Insider.
5. Do Research on The Items You Are Selling
While learning how to sell on Poshmark, one of the primary pointers to help you make worthy profit margins is having a background of any item you are intending to sell. First, you need to understand how to go about trend forecasting especially if you are looking to deal in wearable merchandise.
Trend forecasting gives you the chance to look ahead, know the in-demand items, and settle on a well-founded pricing formula. You can subscribe to Poshmark's trend report on YouTube to catch a glimpse of the items you should be listing during a particular season.
Seasons change and so do the category rankings. During summer, sandals and light clothes like shirt dresses or tank tops will end up making more sales.
6. Ramp up The Image Quality
I am relentlessly stressing out the importance of using high-quality images because most online buyers are visual creatures. If the images are of poor quality or do not resemble the actual item, buyers are likely to shy away from your listings. Check the quality of images before uploading them to see whether they would induce a potential shopper into making a purchase
7. Join Posh parties
Posh parties are real-time virtual events where users can connect via the app and share, sell or buy listed items. There are usually 4 parties with different themes each day. Joining a Posh party is a great way to tap an audience that would eventually turn into repeat customers.
8. Use Straightforward Descriptions
When writing descriptions for your items, be as accurate as possible. To make your listings appear on top of the search page, you will need to tweak the descriptions for SEO. Search engine optimization helps lower costs for promoting your items and increases organic traffic.
Selling on Poshmark vs Mercari
Is It Cheaper To Sell on Poshmark or Mercari?
Even though Poshmark does not charge any listing fees, Mercaci seems to be a little cheaper. It takes a commission rate of 2.9% + $0.30 for each listing, while Poshmark charges 20% for every sale.
While it uses an elaborate pricing structure, Mercaci ends up charging less than Poshmark. On Mercari, however, the seller is responsible for setting a shipping fee. In most cases, shipping items on Poshmark will be cheaper since the buyers pay a flat rate and the seller can issue a discount.
Does Mercari or Poshmark Take More Money?
You pay less in seller fees on Mercari. Poshmark takes a 20 percent cut, while Mercaci only charges 10 % as the seller fee, together with 2.9% + $0.30 in processing fees.
Additional Apps Like Poshmark
If you do not find Poshmark to be the most convenient selling channel, then you can try listing your items on other marketplaces such as:
How to Sell on Poshmark: FAQ
Can You Get Scammed on Poshmark?
Like most other marketplaces, there are both buyer and seller scams on Poshmark. You can get scammed on Poshmark if you are not aware of the common ways used to rip off innocent and unsuspecting users.
What Are The Common Scams on Poshmark?
Buyers get scammed by receiving fake items. For sellers, it is easy to get scammed by buyers who claim to pay in check and promise to send it via UPS. Some sellers will use accounts with pseudo names to create fake listings. They tend to have fewer reviews and will insist on moving the transaction out of the marketplace.
What Is The Safest Way to Pay on Poshmark?
Poshmark recommends making purchases via credit or debit cards. They promise not to deduct any extra amount apart from that indicated at checkout.
Is It Safe To Use PayPal on Poshmark?
Poshmark accepts payments made via PayPal. However, the marketplace, warns buyers against using PayPal to do transactions outside the app. You will not get any protection in case you get scammed.
What Payment Methods Does Poshmark Use?
There are many options for checking out on this platform. Poshmark works with a wide range of payment options like Venmo, Apple Pay, Google Pay, Affirm, and PayPal.
The marketplace also accepts all major credit and debit cards such as Visa, MasterCard, American Express, JCB, and Discover.
Are Sellers Protected on Poshmark?
The social selling channel has a seller protection feature. Once a package together with its label is scanned into the USPS tracking system, Poshmark will cover it in case it gets lost in transit. All orders above $400 will require a signature once they are delivered for extra protection.
After the package is scanned into the USPS system, both the seller and buyer will receive tracking information via email.
Final Thoughts on How to Sell on Poshmark
If you are looking to get rid of clothes you do not wear anymore, listing them on Poshmark would be a great idea. Selling second-hand clothing, jewelry, or accessories successfully on Poshmark might not be an easy experience at first glance. You can gain a lot of success from selling on Poshmark which makes it a great side hustle.
But with outright consistency, using the best practices, and building a sound reputation, you are highly likely to make sales repeatedly on the social marketplace.