Are looking for some of the best websites to get paid to read emails? Stay still, you've landed at the right place! It is possible to earn money by reading emails, and one of the most effective methods to do so is to join legitimate apps and websites that will compensate you for your time.
As a work-from-home mom and side hustle coach, I like assisting my readers in identifying the most profitable and efficient ways to generate extra income. Reading emails is one of the most convenient methods to supplement income while working from home.
Consequently, I began looking to identify the top websites that provide compensation for this type of work. As a result, this piece will highlight some of the top websites that pay users to read emails. Keep reading to learn more about this side hustle.
Get Paid To Read Emails: 7 Legit Ways That Actually Work
1. Swagbucks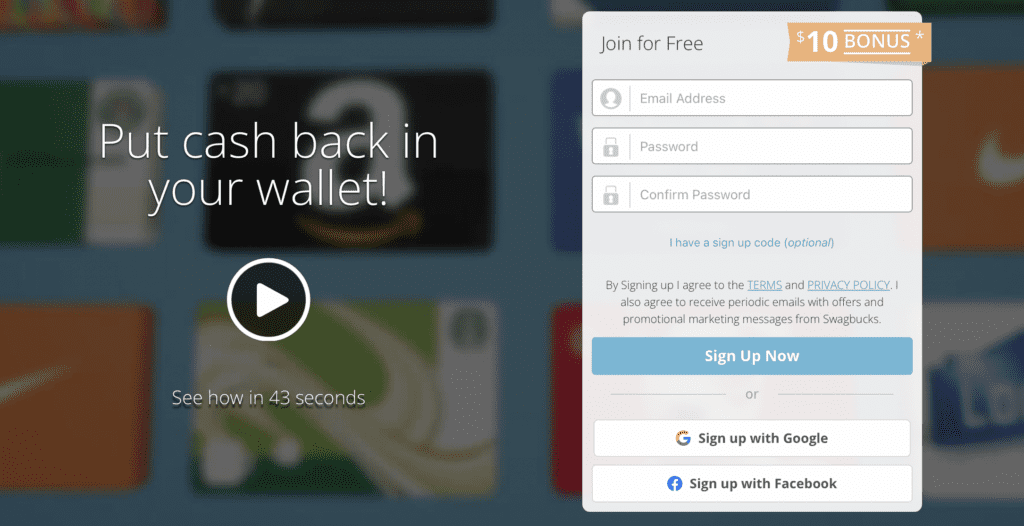 If you are looking to get paid to read emails check out Swagbucks. Swagbucks is a website where you can earn SB points (which can be converted for gift cards or cash) by completing tasks like watching videos, doing surveys, playing games, and searching on the web. Swagbucks, a Prodege LLC subsidiary, was founded in 2005, so it's been in the game for quite a while. If you are probably familiar with Prodege's other brands like MyPoints, and ShopAtHome, then you know its level of credibility can be hardly put into question.
It's worth noting that you can only earn Swagbucks by checking your Swagbucks mailbox. You must access the website to use this feature because those messages aren't sent to your primary email account. You'll need to do tasks such as clicking on links to get paid on most occasions. All you need to get started is to sign up for a free account at swagbucks.com.
You'll get $5 just for signing up. To avoid getting scammed, you want to keep off websites seeking your financial information. You should not be asked for your credit card number. After all, you're looking for work so they can pay you. Fortunately, Swagbucks doesn't ask for your credit card information. Each assignment will earn you 100 Swagbucks points which translates to $1. Rewards include gift cards and other prizes.
Since joining Swagbucks in 2016 I have earned over $7,000 from the site! Check out my latest PayPal payments and gift cards from Swagbucks.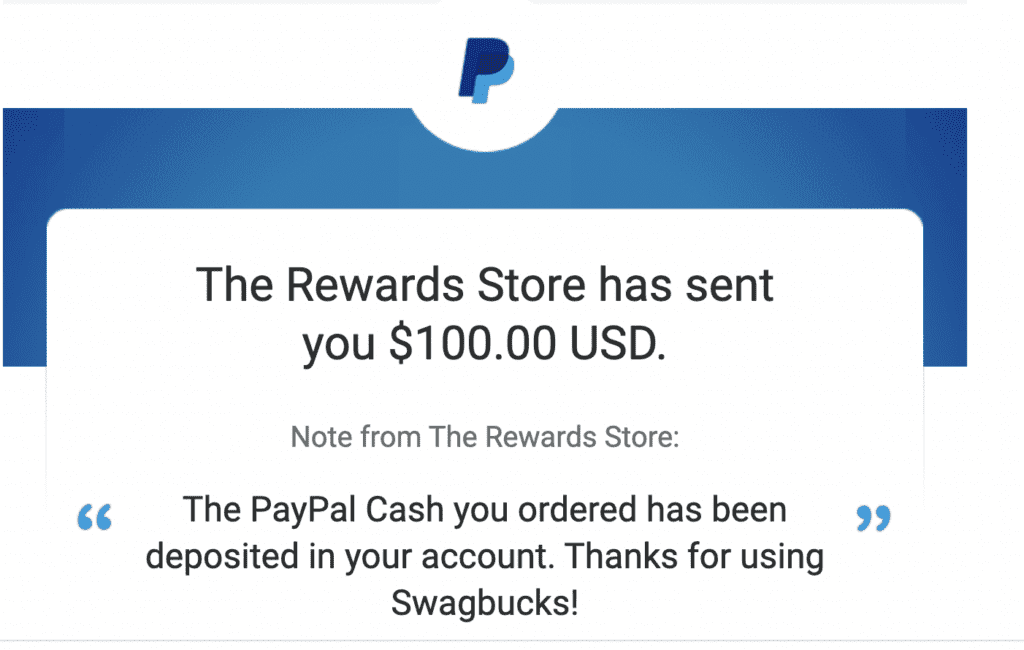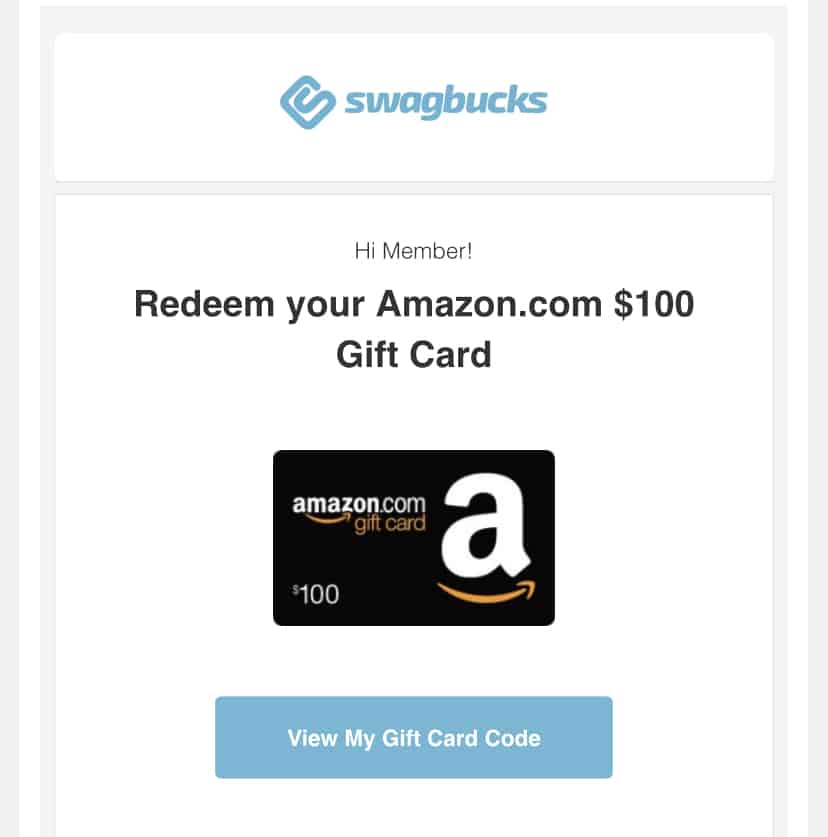 Best for- College students, high school students, and people with a little bit of spare time are good Swagbucks candidates. It's fun and easy to use while doing something else like preparing for your exams. However, earning significant numbers per month requires a lot of time. On the bright side, referrals, bonuses, and special offers can help you make more much quicker.
Check out Swagbucks by clicking here!
2. Inbox Dollars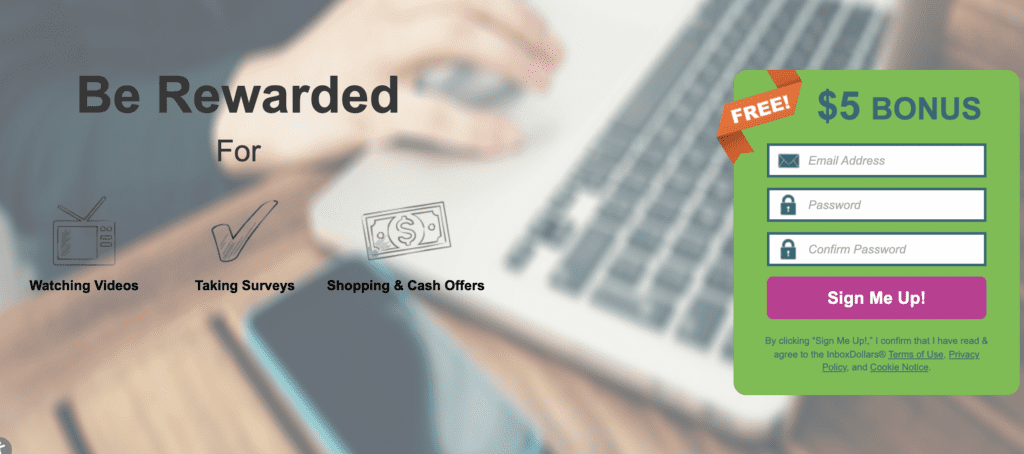 One legit way to earn money on InboxDollars is by reading emails. After signing up, you simply select from several options to get the kind of tasks that suit your schedule and are worth your time. You can find more ways to earn money on InboxDollars, including surveys, video watching, and web searches. So even if there are no emails to read, you may still make money.
But primarily, you'll get emails that you'll be paid to open and read. Like Swagbucks, InboxDollars gives you $5 just for signing up and verifying your email address. Most cashback sites don't focus on customer service. InboxDollars seems to be guilty of this as well. The "Contact Us" page lacks a phone number or email address. Instead, you will need to use a contact form to request assistance.
InboxDollars has over 23,000 reviews and a 4.2/5 rating on Trustpilot. Its mobile apps are also well-liked. However, the BBB does not accredit this company. Unless you put all your energy into it, I bet it's hard to make more than $20 per week. However, InboxDollars may be worth your time if you appreciate freebies and deals or simply want to earn money while watching your favorite Netflix show.
With a weekly rate of $15, that would roughly be $780 every year of extra income. If you look at the company from this perspective, you won't regret spending your spare time reading emails.
Best for- InboxDollars, like most other survey sites, is ideal for earning extra cash quickly if you're not looking to invest so much time and effort. If you want to generate money using the app, you can do surveys, coupons, and receipts. You won't make a lot, but this site is not a bad idea if you only need a $15 gift card now and again.
Click Here To Check Out Inbox Dollar and Grab A $5 Bonus
3. InboxPounds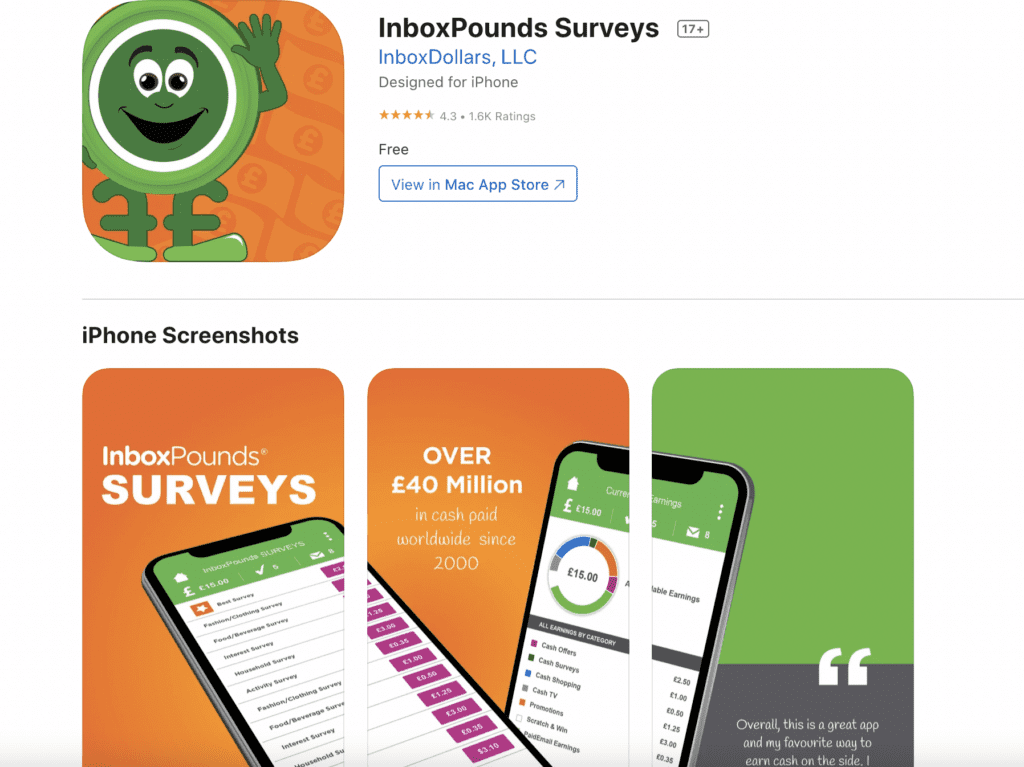 Another legit site to get paid to read emails is Inbox Pounds. InboxPounds is a UK-based online rewards site that shares advertising revenue with its members. You have to take paid surveys, read emails, play games, redeem coupons, and more to earn rewards. Avoid this site if you're looking for a reliable place to survey. However, if you want to make money by signing up for applications and services via links sent to your email, it's worth considering. InboxPounds Limited of Cheshire, England, owns this site.
They started in 2011. That goes further to show that this is a legit website. InboxPounds has many online reviews; however, not all are positive. You just need to sign up with your email address, and you'll get a £1 bonus. That seems exceptionally generous. Then you'll have to complete offers till you reach £20. Once earned, you can request payment via PayPal or a gift card.
As an InboxPounds member, you can choose to get work daily. The links in these emails will earn you small rewards. It's not a glamorous profession, but it's doable. Your participation and efforts while working for InboxPounds will determine how many emails you receive.
If you are more active, you will get more paid emails. It's, however, worth noting that you can only get three emails per day during the first phase. You won't get these emails if you're not an InboxPounds member. The sponsored emails appear to be a technique to reward active members and keep them encouraged to log in more frequently. InboxPounds has multiple ways to make money. Several of the methods need patience.
Best for- Overall, it's a fantastic way to earn some extra cash, but you'll need to be patient and don't anticipate much more. It's one of the best sites to consider if you want to earn real cash instead of points.
Click Here To Check Out Inbox Pound If You Are In the UK
4. MyPoints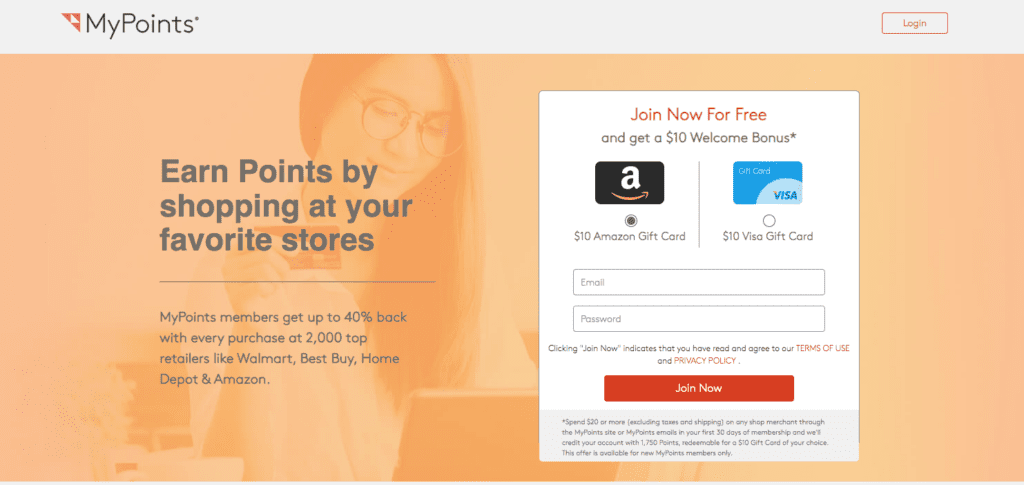 Is MyPoints worth your time and effort? Well, let's find out. MyPoints is a popular way to earn extra cash by reading emails. It provides many other opportunities, has easy redemption criteria, and has been around for a while. However, members of MyPoints are also concerned that after being acquired by Swagbucks, the program may lose its integrity and quality experience.
MyPoints has been actively rewarding users for nearly two decades. MyPoints also has an A- rating with the BBB and brags many positive internet reviews. This gives MyPoints much power and trust in the business, which is one attribute you should generally look at before signing up. The more valuable your points are when traded, the more you earn. Some people collect points all year and save them for the holidays. Joining MyPoints is free. You can spend $20 at any MyPoints partner merchant within the first 30 days of membership and get an extra 1,750 points.
That's equivalent to a gift card worth $10, which is an attractive sign-up incentive. MyPoints sends out BonusMail emails with opportunities to earn points. Others are for special offers or charitable donations. MyPoints began in 1996 and presently has ten million customers. These members have spent over 235 million dollars in cash and gift cards. Because MyPoints has been around for almost 20 years and has millions of users and payouts, it is not a rip-off.
Best for- If you often use coupons or promo codes, MyPoints won't seem like a learning curve. It offers a range of earning options apart from reading emails. You can still do surveys, watch movies, and do other things if you don't use the internet much often.
Click Here To Check Out MyPoints!
Additional Ways To Get Paid To Read Emails
5. Become An Virtual Assistant
If you are looking to get paid to read email and want to more money check out being a virtual assistant. There are many Virtual Assistant jobs on the internet that you can take on even if you're a beginner. You can land Virtual Assistant jobs by responding to job ads from platforms like Upwork and Fiverr. As a virtual assistant, you provide online support to a company, site, or individual. Most companies need to perform a particular task but cannot afford a full-time employee.
Therefore, they will hire virtual assistants who work remotely without having to physically interact with their clients. This allows you to work from home and make money. As a virtual assistant, you can work part-time for more than one client. There are no limits to what you can do because there are so many VA jobs on the internet.
However, it's essential to note that becoming a virtual assistant isn't the equivalent of an executive assistant. Routine administrative tasks, such as scheduling appointments, may not be part of this job. Working as a virtual assistant means dealing with a wide range of people online, so knowing how to approach them is critical. You will need to have a few interpersonal skills.
Time management and prioritization are transferable abilities that will help you thrive in most online gigs. You'll need to know everything about the internet because you'll be working online. You don't need to be an IT guru, but tasks like writing blog posts or managing social media need some technical expertise. There are so many possibilities when it comes to being a virtual assistant that you may initially feel overwhelmed.
If you're just starting, develop a list of your track record from your previous workplaces, and include the skills you have in your resume. Payscale estimates the average hourly salary for a virtual assistant to be around $15.98. Remember that wages vary based on skills, education, and location.
6. Become An Email Copywriter
Another way to get paid to read email is by becoming a copywriter. Emails effectively let both repeat and potential customers know about new product releases and perks. As an email copywriter, you'll help brands achieve this by creating compelling copy that demonstrates why a potential buyer needs the product or service. To become a great email copywriter, you must first master the art of writing great copy.
You can check out reputable email copywriting agencies and serious brands when looking for a job. Either one could launch your career, so it's best to try out both. Every email copywriter client has unique requirements, but the ultimate goal is writing copy that converts. Therefore, you'll need to learn the most efficient email copywriting techniques.
To write an effective marketing email, you must first understand your customer's needs and target audience by nailing the subject line and preview text. Write as if your audience has a short attention span, and start with a catchy text that also summarizes your message. Your clients would expect significantly more from you if you want to earn $10,000 per month as an email copywriter. It's not easy, but not impossible if you can practice and be a little patient.
The two copywriting services you should focus on are email marketing and sales letters. The call to action is crucial in email copywriting (CTA). Every email you send has a purpose, and that purpose is usually to urge readers to take action, like asking for more information or visiting a landing page. Email copywriters are no exception to this. Focus on the industries and businesses where your most valuable skills are, referencing your interests and prior experiences. Your skillset can expand with time, but it's ideal to start small and build from there.
7. Find A Customer Service Email Support Job
Customer service is a great career and is becoming more of a full-time role. Platforms like Flexjobs and Indeed list lots of customer service email support jobs frequently. After making sales, customer service is one of the most vital roles you may play in a company. A company's financial line benefits while you create genuine relationships with coworkers and customers.
The primary goal of a customer service email is to respond to a customer's inquiry, feedback, or complaint. Customers can contact a company by email, a website contact form, or call customer service. Organizations can also define customer service based on their beliefs and the type of assistance they provide. Good customer service always starts with a human touch.
Personalized interactions show clients that your company cares about them and their issues. It's an opportunity to regain a customer's confidence, thus not technically considered a business expense. Even if the customer is enraged, your work is to ensure your emails are full of understanding and compassion.
Empathy can help you deal with irritated customers and prevent them from defecting to competitors. Examine the potential employer's website to see how they manage customer support. Interaction with customers will teach you how to leverage your company's product or service to assist clients.
If you opt to work in sales, you can put your skills to good use. It's crucial to realize that every company has different needs. Others may require you to be knowledgeable about online platforms and software. Some companies require prior sales experience, while others train on the job.
Sites That Will Pay You To Read Email But Don't Pay Well (Not Recommend)
1. Cash4Offers
Cash4Offers was founded in 2003; thus, it has been operating for quite some time. When you first visit the website, it appears dated, with an out-of-date design and feel. There are a variety of surveys to choose from, and this is how Cash4Offers lets its users earn money. However, the amount of work available to you is determined by your location.
The site claims to offer daily opportunities in the United States, but more erratic in other countries. The other alarming thing I learned is since the surveys are provided by third-party companies, you will typically be transferred to a different website to complete them. You will be automatically registered once you sign up for Cash4Offers.
It sounds fantastic to be paid to read emails. Sadly, it is not as excellent as it appears. You will begin to get emails regularly. Most often, they'll request that you click on a link to receive a paid email. It's not sent to an email where you'll be compensated to respond. Instead, it takes you to the advertisement page of a survey site.
2. Paid To Read Emails
First off, I noticed that this site doesn't have decent ratings on both BBB and Trustpilot. Most dissatisfied users say that the rate is too low to meet the withdrawal threshold. The most you'll get is two emails per day when starting. To many, this would perhaps seem like a waste of time.
To be compensated for the email, you must first complete the survey. If you attempt to unsubscribe from the emails, you will be directed to a page where you can delete your entire account. This sounds lengthy and complicated, especially for a beginner. After looking at some consumer reports online, I would not recommend working for this site as getting paid might get derailed along the way.
3. Unique Rewards
Reviews on most sites give Unique Rewards a two-star rating, indicating that most users are unhappy. The offers on this website may seem suited for low-income individuals wishing to supplement their income. Nonetheless, I will warn you that many customers have complained about Unique Rewards' failure to pay them on many forums.
Most online survey and reward sites pay very little. Also, from online comments, it appears that results vary, with some reporting gains and others claiming to have been tricked out of their time. The Better Business Bureau has five complaints against businesses for various reasons. There are also many reported cases of not getting paid after completing a task.
Tips For Finding Legit Opportunities Reading Emails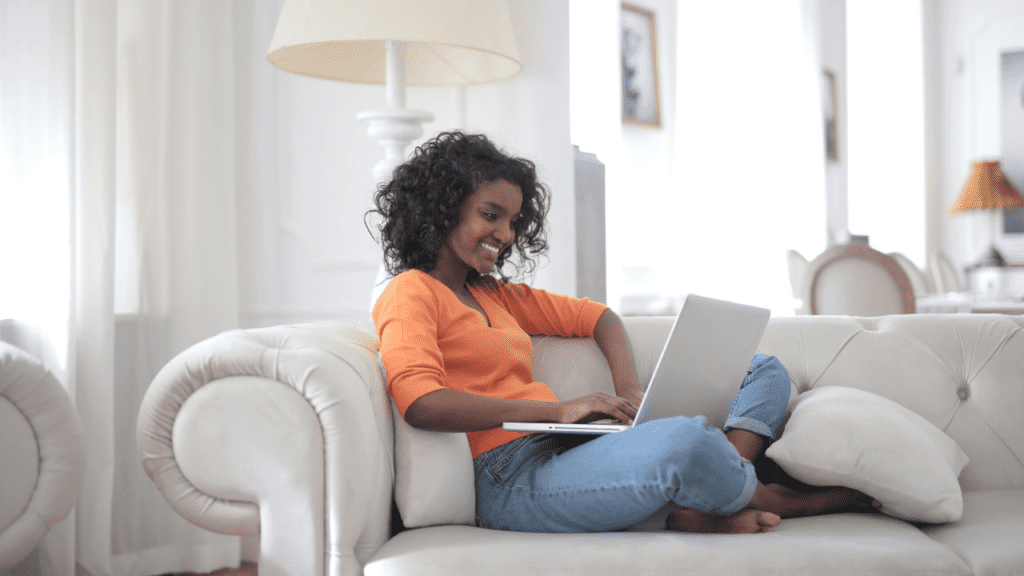 1. Conduct Research & Find Reviews From Users
You will need to do a rigorous background check before working for any site you find on the internet. Analyzing reviews provided by previous users of sites that do tasks like reading emails might help you assess overall consumer satisfaction because they can give you feedback on what you really want.
This makes determining if a website is legitimate or a fraud much easier. You will avoid individuals who would eventually waste your time if you use this insightful information. Reviews allow new enterprises to go head-to-head with more established competitors, potentially establishing a favorable niche in people's estimations and expectations.
2. Avoid Scams and Never Send Money
Scam websites operate in various ways, from providing false material to offering large sums of money in a financial transaction. The eventual goal most often is to get you to hand over your personal or financial data. Others will require you to pay a job application fee, which is unusual in most job sites that offer gigs like reading emails.
You always want to look at the URL carefully as the internet is flooded with clone websites. Scams that use this trick rely on victims believing that a malicious website is genuine and trustworthy. They are purposefully created to resemble authentic, trustworthy websites. One of the best methods to prevent a work scam, as with most circumstances in life, is to trust your intuition.
If you're looking for work, you're certainly aware of the typical wage for your position and experience level. Be cautious if you see a job posting for a position that pays exuberantly higher than the average income. Even if a company wants to get the best talent, it can do so by offering a slightly higher rate than that of the competition. Most of all, put your faith in your research when scouting for jobs online.
3. Create A Separate Email
Phishing is rampant these days, and most innocent individuals looking for sites that pay for reading emails are somewhat vulnerable. Since this work might require you to click on links that occasionally redirect you to other sites, it's best to use a separate email. In doing so, you can avoid losing sensitive data such as your login details or personal financial information to scammers.
4. Find Additional Legit Side Hustles To Make Money
Participate in Focus Groups
These days, large and small businesses engage research agencies such as Survey Junkie or Focus Group to study trends and have insights on future sales. Focus groups are used by research businesses to gather information from real people. Paid focus groups churn out data-driven stats that help the clients make better decisions while running their businesses.
Data and opinions are collected to foresee trends, produce better items, and create new ones. Participants give feedback on the product in small groups of 5 or more. Focus groups might be in-person or online. They are commonly used to gauge public opinion on new or existing product branding, usability, packaging, and concepts. They can be used in political campaigns and polls.
Paid focus groups are like in-depth surveys. In exchange for $50 or thereabout, you express your opinions and answer questions on a specific topic. Businesses increasingly use paid research to understand the market and trends better and interact with customers globally.
Completing online surveys can generate money if you have some extra time to spare. The salary isn't huge, but it might help you supplement your income when you need it. Swagbucks, Survey on the Go, and Pinecone Research are wonderful sites to earn money taking surveys. Each site has a monthly cap on paid surveys.
Join as many online survey panels as you can to earn money and bonuses. Doing surveys and sharing your internet habits is a legit side hustle. Completing surveys earns you points and your dashboard shows the dollar value of your points. Participants typically exchange points for cash or gift cards using PayPal.
A cash-back app gives you a discount or a reward on a purchase. Some apps offer points that can be exchanged for future purchases. Online shoppers can also save money by using cashback applications like Ibotta and Fetch Rewards. Some of the best cash-back apps will reimburse you for in-store purchases if you have a receipt. Taking advantage of these cash-back websites can quickly accumulate rewards. Ibotta partners with thousands of shops to give you cashback on your purchases.
Prior to shopping, you must select your bargain on Ibotta. You can't use your discount after shopping at a partner store. Fetch Rewards also offers points redeemable for gift cards. With FetchRewards, it's more about what you buy than where you shop. If you buy a product from one of the app's partners, you'll get points. Then you may convert your points for gift cards or items.
FAQ
Can You Get Paid To Read Emails?
Signing up with credible companies that pay people to read emails is a sure method to earn some extra cash. Similar to performing surveys, getting paid to check emails is a good way to earn some extra cash when you have some spare time. You won't make so much doing this, though.
Why Do Companies Pay You To Read Emails?
Contrary to popular belief, companies benefit significantly from reading their emails. Profit is a good inducement for advertisers to get potential customers to check their emails. The sponsored emails promote a variety of goods and services.
Other times, you'll be asked to conduct a short survey to prove that you read it or accomplish some other basic tasks. There's usually a bonus for completing desirable actions like signing up for trial offers or buying the offered service.
Is Paid To Read Email Real or Fake?
Earning money by reading emails is a legitimate job. Real companies will pay you to read emails and other tasks, but the figures aren't enough to make you rich. Paying someone to read emails isn't typical among people thinking about making money. However, it is a genuine way to earn extra money. I'd suggest combining this income stream with additional activities available on other sites to boost your revenue.
How Much Do Reading Emails Pay?
Depending on the company, you can earn up to $0.10 for each email you get to read. Other sites pay more. To reach the withdrawal threshold—typically around $25 on most sites—you'll need to do a beehive of different tasks such as surveys, recommending friends, using a shopping portal, or watching movies.
Final Thoughts On How To Get Paid To Read Emails
If you are looking for ways to get paid to read emails this post shared some of the best and worst platforms. While looking for sites that hire individuals to read emails, you'll soon realize that some don't pay out very well. They also have a withdrawal threshold which tends to be quite hard to reach if the amount you get for completing a task is low. Some websites are sketchy and rip you off after completing several tasks.
After some rigorous research, I learned that Swagbucks and InboxDollars are the two most credible sites to get paid for reading emails so far. While you won't become rich doing this kind of work, this is a decent side hustle for making some little money.