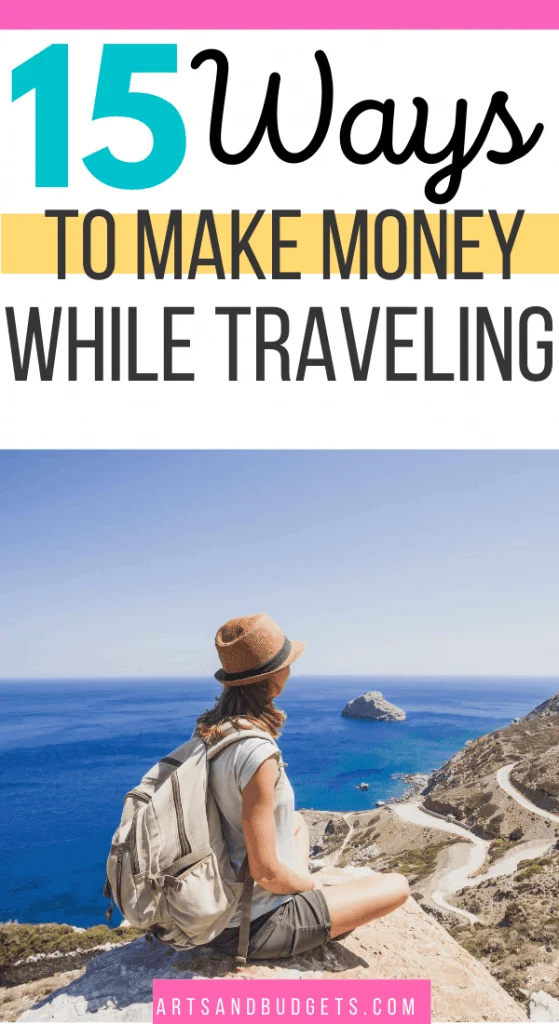 Looking for ways to make money while traveling?
As Creatives, we tend to Travel a lot– Right? I mean you can get an acting gig in a different state or have to tour with your startup band? –Or you might be a creative blogger and be looking for more ways to make extra money while on vacation. So, if you are looking for ways to make extra money while you travel you are in the right place. In this post, I share some top ways you can make extra money while you travel the world!
Let's Dive In To Find Different Ways You Can Make Extra Money While Traveling
Related Posts:
---
1. Teach English Online
Are you fluent in English? One of the coolest and funniest side jobs I signed up for is VIPKid! Currently, they are hiring thousands of people to work at home and teach English online to kids in China. Don't worry, you do not need to know any foreign language. This job rocks because you can set your own schedule and you can actually do the interview process online. You will earn between $17-22 per hour which can add up fast as many teachers are currently earning $2000+ per month. Check out VIPKID by clicking here!
Some other places that hire tutors and teachers to teach English as a second language are: Berlitz, Cambly, PrepNow, & TutorVista.
2. Become a Chef
Are you a talented cook and love to travel?
If so, you can totally cook in different places around the world. Places such as resorts & cruises often look for talented chefs to add to their team. Some awesome places that hire chefs are: Season Workers & Caterer Global.
3. Create An Ecourse To Sell
Are you knowledgeable about subjects that others will pay you to teach.? If so, you can develop an E-course online and make money from it while you travel. Melyssa Griffin is the guru of developing online classes and recently put up a post explaining how she made over 200,000 in one month from her course. Can you say "WOW!"!
I am currently developing my first full E-courses which will be out this summer! The course will cover how I rapidly grew my traffic + audience to my site in less than 3 months. Places you can develop e-course online for free are Teachable and Thinkific.
4. Become A Tour Guide
This job can be a ton of fun! I have heard amazing stories about becoming a tour guide. You can give private tours of a city's gems and make extra money while doing so. Places to find tour guide jobs are: Showaround & WithLocals!
5. Become An Au Pair
Similar to the job duties of a Nanny, Au Pair positions are normally offered to women. They normally live with the host family to help take care of the children and to help with housework. Below are two places where you can find Au Pair Jobs around the world. GreatAupair and Aupairworld.
Similar to Au Pair work you can also nanny or babysit in different places! Great places to look for babysitting jobs are SitterCity and Care.com.
6. Start A Blog
Are you passionate about something and want to get your voice heard on topics such as personal finance, fashion, cooking, social media or more? If so, starting a blog might be up perfect for YOU! Since I have started my blog it has SERIOUSLY changed my life. I have been able to stay at home with my first child and work my blog + biz and make over $1500 each month while doing so.
How can a person make a living blogger? There are a ton of ways a person can. Check out this article to learn about the many ways to make money blogging by clicking here.
If you are new to the blogging world and haven't started a blog yet, you can start one today! For more information on how to set up and start a profitable blog check out my step by step tutorial by clicking here!
7. Do Surveys Online
Completing surveys online is one of my favorite things to do to make extra money! Within' this year I have been able to participate in a ton of awesome survey sites. With survey sites, you get paid to answer questions and to test products. My favorite survey sites to earn gift card rewards and/or extra money online are:
8.
Do Virtual Assistant Work
Did you know you can find a virtual assistant job right online? With one of my virtual assistant jobs, I made $15 hr an hr by completing tasks such as data entry and social media management. It didn't take a lot to complete the tasks and I was in the comfy of my own home. Here are my favorite Virtual Assistant job platforms.Task Rabbit, Fancy Hands, Time Etc, EaHelp, and Red Butler
9. Become A Social Media Manager
Similar to doing Virtual Assistant work you can do social media management for different clients around the world. I know from past experience that handling social media accounts can take a TON of time. So a lot of companies look for Social Media gurus to handle their social platforms such as Instagram, Facebook, and Twitter.
Pay varies but you can make great money while traveling doing what you do every day on social media. Sounds Fun?! Below are some places you can find social media gigs!
10. Write Online For Blogs
There a ton of places online that will pay talented writers to write for their blogs! It's one of the quickest ways to make extra money and you will be doing something that you love– writing! Some of my favorites places to write for online are Listverese, Hubpages, Money Pantry, MetroParent, Her View From Home, The Penny Hoarder, Knowledge Nut, HowlRound, Doctor of Credits, & Matador Network.
11. Test Websites Online
Did you know you can get paid to give your opinion on websites? I started testing websites last year, and I really like how fast I could earn extra income. Each testing site varies in terms of how much you will make. Some companies will pay you $10 while others might pay you $12 per test so, it depends on which ones you qualify for during that time. It should take about 15 to 30 minutes to complete each task depending on the test.
Test assignments vary, but a person could make an extra $100 or more per month completing the different tests, which normally pays via PayPal. My favorite companies are UserTesting, Enroll, YouEye, and WhatUsersDo.
12. Sell Your Photos Online
Are you good at taking photos and want to make extra money? Then selling your photos might be right up your lane. Photography companies are always looking for new photos to showcase on their sites. Places like Clashot, Snapwire, Pexels and Istockphoto are places online where you can actually earn money from your photos. #Wowzers!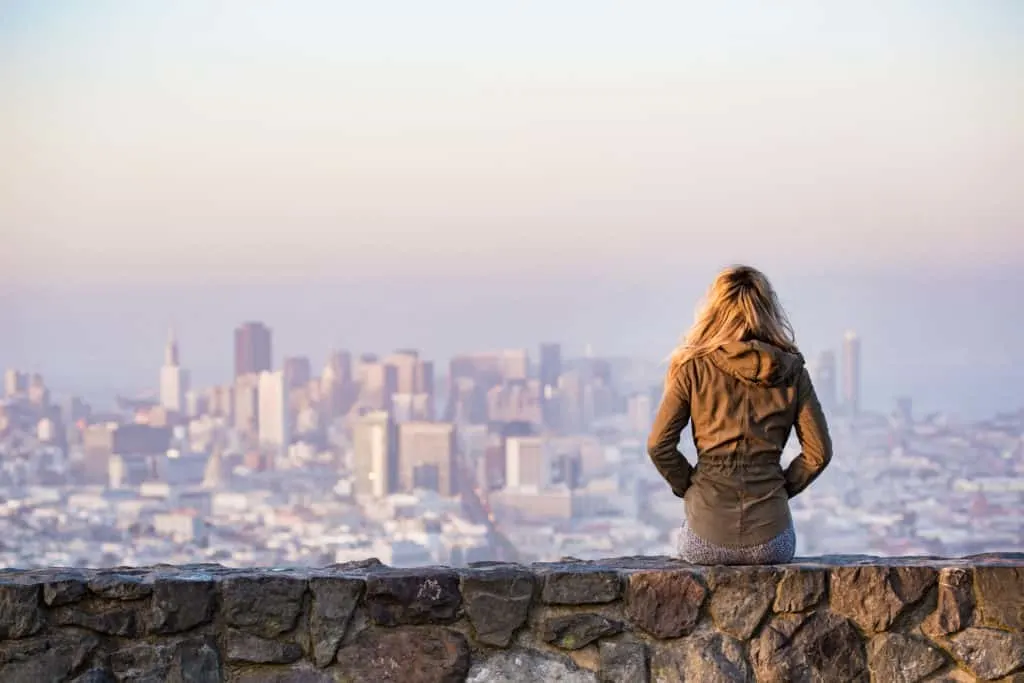 13. Sell Tshirts online
Do you have art that you can put on T-shirts? If so, perfect! You might be able to sell a T-shirt product online. The awesome thing about creating T-shirts is that you don't have to be a designer with a ton of experience to create them. You can put inspiring or even funny quotes on t-shirts too! Some places where you can create T-shirt designs via online are, TeeSpring, and TeeZily
14. Do VoiceOver Work
Ever wonder how much fun it would be to be a voice-over actor? The great thing about being a voice-over actor is that you can do it anywhere which is a huge plus for travelers and people on the go. Different companies hire voice over actors for radio, the Internet, and Television gigs to do voice-over work for children's audiobooks, cartoons, commercials, and more.
.. As a beginner, I suggest putting together a voice over demo and you can do that by going to a professional recording studio or by setting it up yourself. If you do it yourself make sure to get a great microphone and a set of great headphones.
On the demo, you would record different voices that you can do such as cartoon characters so that the different clients that you audition for can see if you would be a good fit for the role. Your demo will be your resume for auditions! To find voice over work you can check out these places: Freelancer, and Fiverr.
15. Make Money With Your Phone
Did you know you actually make money with your phone? Yes! You can download different apps and do different tasks for companies just by using your phone. Check out this post which list 25 apps you can use to earn money from your phone.