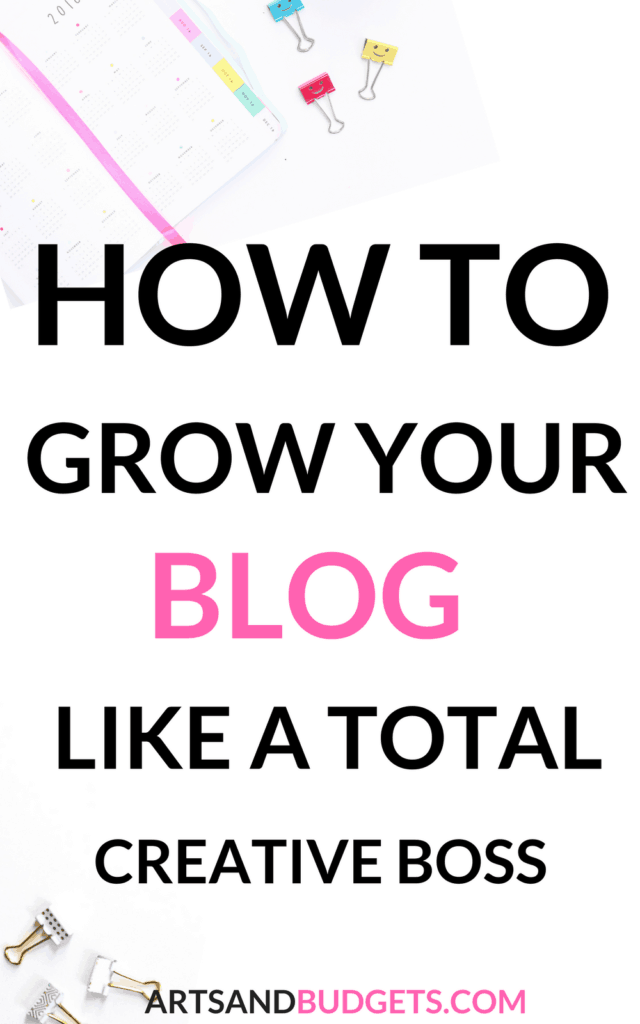 .Blog traffic!
re you looking for new strategies to help grow blog traffic and take your blog to the next level?
If so, you are in the RIGHT PLACE!
When I started my blog last year I had no idea what was in store but on this journey, I have learned a ton great gems that have helped me grow my blog into a total business. When I started implementing certain strategies my blog blossomed and I finally… GOT IT!
Below is an example of my page views in the last 7 days of writing this post and currently, I am getting over 1000+ page views daily to my site from implementing a new online & social media strategy! —
.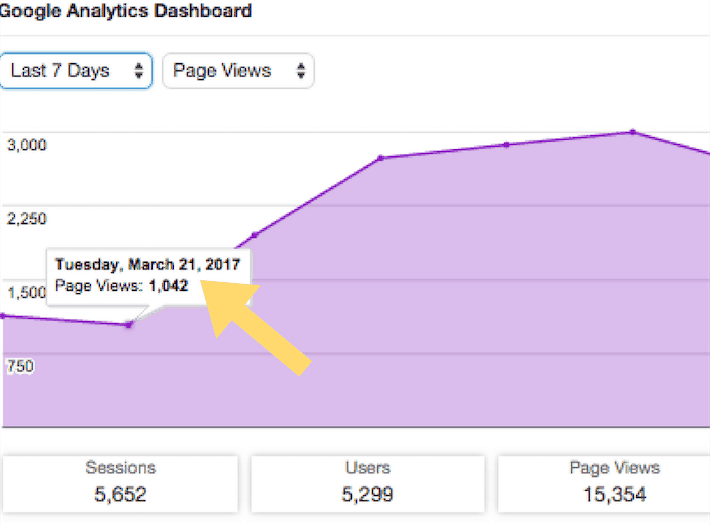 In this post, I will be share 8 tips to help grow your blog like a totally Creative BOSS!
Let's dive in!
Related Posts:
---
Top Ways To Grow Blog Traffic Like A Boss This Year
Be consistent
Consistency is key, Yo! Do you have a posting schedule for your blog or social media posts? Do you send out regular emails to your subscribers? Having a posting scheduling for your blog, social media posts and newsletter all play a huge part in being consistent.
If you are not consistent, your readers might forget about your biz. So, to keep them up to date with what's going on it's good to be consistent with when you put your content out.
They should expect to see something from you weekly… Daily! Rather it's an Instagram post, a post in your Facebook group, A Twitter tweet– Something! This is when schedulers such as Tailwind and Hootsuite have saved my life– and time. I take a couple of hours out my day at the end of the week to schedule all my Instagram posts, Twitter tweets and blog posts for the upcoming week. It helps me to stay ahead of things and not get behind.
Have A Clear Brand Ready Website
So, how does your website look? Do you have it set up where people can sign up for your newsletter easily? Would someone know what you can help them with right when they get to your site? Does it line up with the same branding from your social media pages?
All these factors play a huge role in setting up your website to be "Share-worthy" Ready!
People should know very quickly who you are and what do you when they enter your site. Maybe think about adding a tagline like Elna from TwinsMommy did!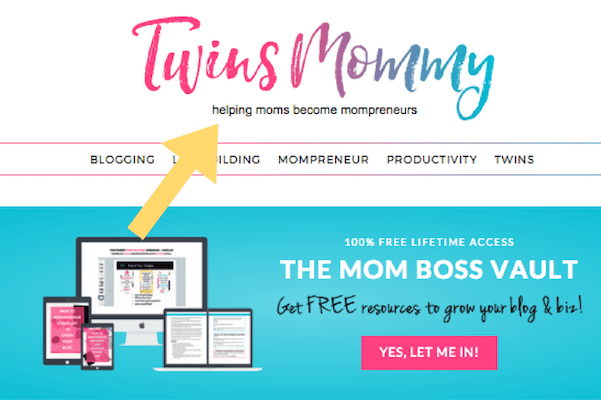 As you can see when you first get to her site she has a tagline that says, "Helping moms become mompreneurs!" So, from that, we know that she is helping Moms become MOM bosses!
Additionally, It should be very easy for your readers to navigate through your page, contact you, and leave comments. When people are un- clear about the main focus of a site it might draw them to leave more quickly.
Have Opt-ins On Your Site
Opt-in! Opt-In!! Opt-in! In order to build your email list, it's so important to create a freebie so that people can opt-in to your email list on your site. It's awesome to get traffic to your site but wouldn't it be even more awesome if those people actually become loyal readers and sign up for your newsletter??. If you don't have an email list then you will just be getting traffic but not retaining audience members or increasing your loyal following. That's why your email list is GOLD!
Having an email list is a must if you want to build a connection with your readers! A lot of time, readers might not see your social media posts but with an email, you will get to send your content directly to your reader's inbox! Lastly, if you are looking to sell any product such as E-books or E-courses then having an email list should definitely be one of your top priorities.
Email lists are much more personal and build trust within' your readers. Your readers become your tribe so they are more willing to buy your new Ebook, or E-course rather than someone who doesn't know who you are. So as a result, you should have a very POWERFUL opt-in right when people come to your site.
What better way to do that than by having an opt-in in your header such as the one I just put up on my site which has skyrocketed my email sign-ups! Woohoo!!
Get On Pinterest!
Pinterest! Pinterest is seriously my JAM! One of the main reasons why Pinterest ROCKS is because you DON'T need a ton of followers to be successful on Pinterest.! I did- with only 400 followers in the beginning.
At the start of my blogging journey, I had NO idea how to get traffic to my blog. I had a very little following and not a lot of traffic coming to my site. At that time, I didn't have a social media strategy or any plan of focus on how to increase my traffic.
I was only getting traffic from commenting on other blogger's blog posts and even that was pretty small in comparison to my traffic from Pinterest now. As soon as I started implementing a solid Pinterest strategy such as scheduling with Tailwind, posting daily and using keywords in my pin descriptions my traffic went thru the roof in a short amount of time!
If you are looking for to skyrocket your Pinterest traffic, check out this post. I go into more details on how to rock Pinterest like a total boss and grow your blog with it!
Join Facebook Groups
While Pinterest has been my number one source for generating traffic to my blog, Facebook is actually is my number one source for engagement on my blog.
As a biz owner or blogger, if you want to attract new clients and get a ton of engagement on your blog, Facebook groups are where it at, yo!
Facebook Groups are different groups on Facebook of bloggers, biz owners, and entrepreneurs who come together to build a community of support. They often have promo days where you can promote your latest blog posts which mean FREE promo to your latest work. Ahem! I said, FREE promo to your latest work! That's huge! You wanna know why-
It's huge because most of the groups have over 300 people in them and that means your blog post will be shown to a ton of awesome-sauce people! Some of my favorite Facebook groups that played a HUGE part in skyrocketing the grow of my blog are: Creative Ninjas, Mom To Mompreneur, & Grow your Blog,
Create Great Content With Value
Great content is what brings people to your site in the first place, and it's what keeps them coming back for more. Yes, you should definitely blog consistently but the quality of the post is the life of your blog (in my opinion).
I remember reading a post by Abby @ Just a Girl Her Blog and she said, " You can have the most perfectly designed blog on the planet, but if your content is not top-notch, you're going to have a hard time growing your following.". That really stood out to me and made me realize that the quality of a post is very important.
So- what is great content? Great content is when your readers leave with something valuable from the post. A great content post is super valuable in information and has high-quality pictures with examples.
A great example of having a high-quality post is this post by Elna @ TwinsMommy, "CONVERTKIT FOR MOM BLOGGERS (WHY I SWITCHED)! The reason why this post is AMAZING is because it's filled with a ton of valuable information that her readers can learn from. It also has great illustrations and examples – and most of all it has her personality!
Help Your Readers Solve a Problem
Building trust with your audience is so important and one of the top ways to be successful in the blogging community. So, what can you help your readers with? What's your story? One thing I know for sure is that everyone has a unique story and that's their power.
No one has the exact same story as you. So, think about what you can teach in your niche. What valuable information do you have from personal experience? Think about different "How To" posts you can write in your niche that will help your audience solve a problem. For example, if you are a budget blogger you might write a post teaching your audience how to save money while shopping for groceries.
Comment on Other Blog Posts
People are more likely to connect with you if they know who you are first. Commenting on other blogger's blog posts is a great way to network and find new biz owners and bloggers in your community. One of the best ways to get to know other bloggers is by supporting them and their content.
I like to take a day out of the week and check out new blog posts from different bloggers that I see in the different Facebook groups. I absolutely love connecting with my fellow Biz owners & Bloggers! You might meet others to collaborate with to do webinars, guest posts and more.
So there you have it! 8 ways to grow your blog this month! 🙂