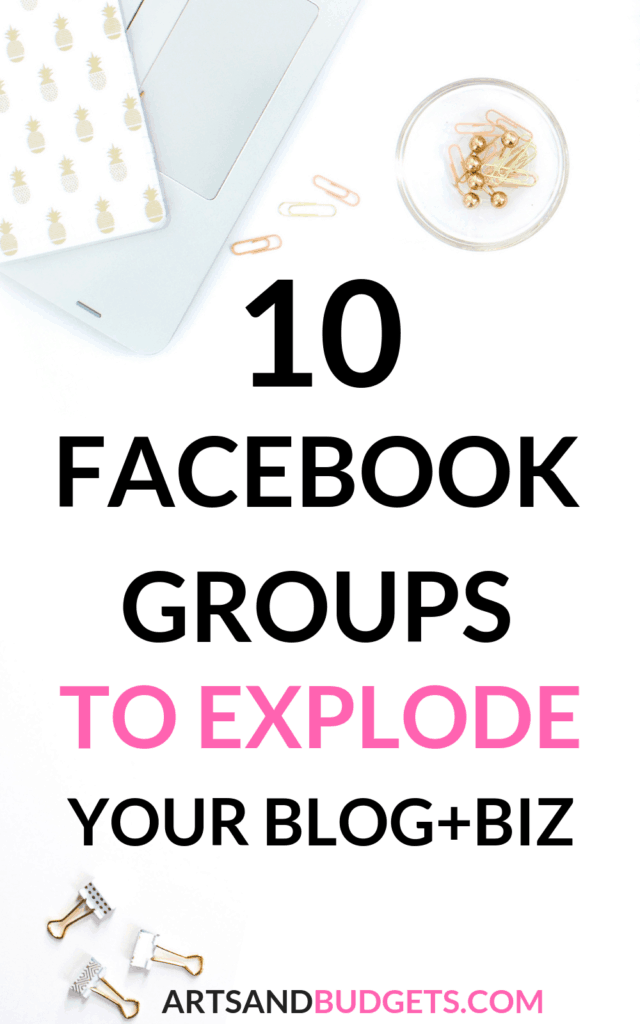 Are you looking forward to increasing your blog traffic and engagement?
If so, this post is for you! In this p, st I share my experience with Facebook Group and how they have changed my blogging
experience within' weeks.
Let's Dive RIGHT in!
---
I have been blogging for a year now & on my journey, I have learned a ton of information and gained a lot of resources for generating traffic to my blog/ website.
My main goal when I started this blog this last year was to help creative entrepreneurs/ bloggers find ways to make extra income, & grow their business through social media all while pursuing their dreams without limitations.
While on my journey I learned a TON of things such as you have to "Work Work Work" (Rihanna's voice)! But in a FUN way since like most bloggers I am writing in a niche that I LOVE!
One of the main things I noticed when I first started out was that I wasn't getting much traffic to my blog no matter what I did. I did everything from commenting on other blogger's posts to promoting my posts on my personal Facebook page and more. But, no matter what I did I wasn't getting much traffic to my blog! So, I needed a PLAN of action!
.
Related Posts:
---
I started researching different Facebook groups geared towards New Bloggers, Business owners & entrepreneurship and I found a ton of groups that offered resources, helpful tips, personal promo days, and more!– Whatttttttt!! So, I joined a few and noticed how it skyrocketed my engagement and traffic to my blog!
Facebook groups are groups on Facebook filled with others with others in your niche to help grow your blog and connect with. Facebook groups are like a mini-community of people who come together to help support and guide each other. But not only did I see an increase in my traffic and engagement I was able to connect with a ton of awesome-sauce new people. I even teamed with a few people in Facebook Groups to do guest posting on my site and for upcoming webinars. So, Facebook Groups have been a total game-changer for me with my blog + biz!
When I joined the different Facebook groups my traffic grew to what seems like overnight. I went from having 20 to 30 page views in the month before to about 2000 page views within' a couple of days! Woo hoo!
I don't know about you but I was pretty darn excited because even little steps are steps towards progress, right?
UPDATE:
My traffic skyrocketed LIKE WHOA over the course of 6 months! I am currently getting over 40,000 page views a month and credit a lot of the growth to implementing a solid social media strategy.
Update: I am now averaging about 2000 + pageviews per day. My goal is to hit 100,000 by the end of this year! Woo hoo!
So, I compiled a list of over 100 Facebook Groups that have helped grow my traffic within' a month. Listed below are 3 Facebook groups to get you started! Woo hoo!
.
1. Side Hustle Collective
I just started this group which is for creatives looking to find resources to make more money through side hustles. If you are looking to gain financial freedom through side hustles join me in the Side Hustle collective.
.
2. Connect & Cultivate With the Ivory Mix
This group is awesome-sauce! It helped me generate more traffic to my blog with the promo days that they have in the group– which are on most days. Kayla, the group admin is amazing and very supportive! I absolutely love how helpful she is toward her group community! An added bonus is that she makes stellar stock photos that you can sign up for FREE by clicking here! Trust me you won't be disappointed! Simply sign up at the top of her site and your stock photo game will be forever changed, ha! Seriously, I love her work.
Promo Days: Mondays, Tuesdays, Thursdays, Fridays & Saturdays
Join HERE
...
3. Blogging Like We Mean It
If you are looking for a legit blogging group that super active join Carly's Facebook group, Blogging Like We Mean It! Carly is amazing and willing to answer any and all questions about blogging. This is definitely one of my favorite blogging groups on Facebook.