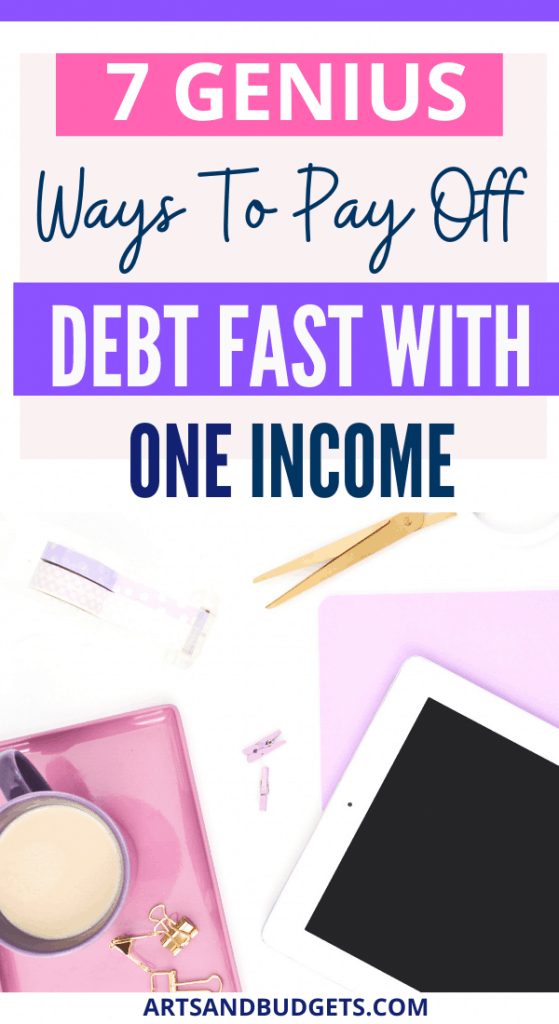 Are you currently looking to pay down debt and get ahead? If so, this post is for YOU!
The great thing about having a positive outlook while in debt is that you will be able to see the finish line.
Seeing the finish line is very important to stay motivated to pay off the debt! In fact, debt can be paid off, all at once or in slow increments if you stay on top of things. I have paid off more than $10,000 of debt so I totally get it! I thank God that I have been able to pay it down and look forward to paying more off this year.
One of the main things that helped me pay down my credit card debt this year was changing my money mindset. Since I grew up in a house where debt was seen as normal I used to seeing my family use debt to pay off other bills that were past due.
So I had to change my way of looking at money. Soon after graduating with my Master's degree, I left with a ton of student loans and credit card debt. After reviewing the debt that I had accumulated I knew that I needed a change. I knew that if I kept handling money the same way I would be in debt forever.
So, I got serious when I hit 30!
I knew that I wanted to gain financial freedom and I knew that I had work to do. Since becoming serious and following a budgeting plan I have paid off more than $10,000 of debt with my husband.
This post will share some tips and resources that helped me pay off over $25,000 of debt.
Related Posts
---
How To Pay Down Debt Quickly and Save Money
1. Create A Plan and Stick To It
This is so important because without a plan it's hard to see the finish line. I stand on this scripture,
" Write the vision and make it plain." (Habakkuk 2).
This means it's a good idea to write down your vision to get clarity to know what to pray for and prepare for. For me, I wrote down all my bills and factored in how much I could spend each month.
My current plan right now is to pay off my last credit card and I am on track to pay it off by next year. I am a visual person so seeing it on paper really helped me figure everything out. So, create vision boards, posters or an online budget to help you stick to your plan. If you are looking for a monthly expenses tracker grab one for free by clicking here!
2. Cut Down On Expenses
In my house, my husband and I decided to cut back on some of our expenses to pay down debt. I started by switching from having a $120 phone bill to having a $50.00 bill with Cricket Wireless.
I actually ended up really loving the service and I ended up saving over $700 dollars a year on my phone bill. If you are looking to cut down your phone bill definitely check out Cricket Wireless here!
They have great service and the customer service is GREAT! I also switched my car insurance and that took my car insurance payments down to $63.00 a month compared to $115 a month. Find out what you can do to cut back and take the extra money to attack the debt! 🙂
.
3. Sign Up For CashBack Apps
Did you know you can save money when you buy groceries or just by buying items that you love online?
Yes! You can!
Apps such as Rakuten give you rewards for shopping online through their site. Rakuten has a TON of companies that they work with such as Walmart, Target, Kohl's, Barnes & Noble, Amazon, Macy's and so much more.
Basically, you earn cas-back every single time that you shop at your favorite stores through their site. For a person that shops online a lot, this is gold. When you join Rakuten they will give you a $10 credit just for signing up. You can check out more information about Rakuten by clicking here!
Another awesome app that helps with saving is Ibotta, which is an app that helps you save on the groceries that you buy! It's truly amazing because you can earn cash-back every time you go shopping when you buy groceries. Check out Ibotta by clicking here.
4. Create A Budget Plan
Creating a budget really helped me map out my expenses and reach my goal every month. If you are anything like me, writing down your budget and expenses will help you reach your goals and stay on top of things.
Creating a budget helped me stick to my plan and helped me pay down debt quickly. Think of some creative ways to create a budget such as designing a poster board, setting up a budget binder, and more.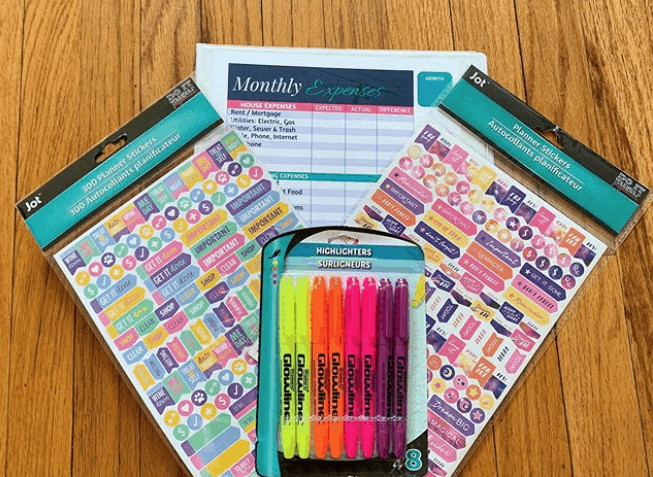 If you are more of an online person try checking out Mint, which is an online budgeting service. Mint gathers your financial information into one place, giving you the whole picture in a way that's easy to understand. You can add the accounts, cards, and bills you'd like & you will be able to see what you have and what you owe. You will also be able to track your spending patterns, investments, and more. My husband and I just signed up for this online budgeting tool and I am looking forward to seeing how it works.
5. Sell Unwanted Items
I found out about this a little later, but it definitely helped pay off some of my debt. From garages sales to Facebook groups to eBay and Craigslist you can sell your old stuff. This is an excellent way to earn extra cash to pay off the debt in a short amount of time.
While this isn't a long-term solution it is great for a quick way to earn extra money. Below I have listed several different phone apps for people who want to sell on the go!
6. Pick Up A Side Hustle
There are a ton of ways to make some extra income. While on my journey, I signed up for different survey sites and made about an extra $100 to 200 a month. Some of my favorites survey sites are:
You can also look into driving Uber or Lyft or even signing up for a food delivery service called Door Dash. My husband currently drives Uber on the weekends and make an additional $300 – $400 from it.
Also, Door Dash is when you deliver food to people from different restaurants in your area. They pay you about $7 Bucks per delivery but they do have a lot of job assignments available and you can keep all your tips
7. Shift To A Positive Mindset
One of the most powerful things I did while paying off debt was shifted my mindset to a positive way of thinking. So instead of saying negative things about my journey, I started speaking positive affirmations over my life and finances. Each morning I would get up and say affirmations such as, "I will be financially free!" & " I will be debt-free." So, each day try to speak positive affirmations over life and finances.
---
So there you have it! 7 different ways to pay down debt!
What are some ways you pay down debt, and how has it helped you stay on your current plan? 🙂
Let's Connect!
Follow me on Instagram to see my journey to debt freedom here!
Also, Let's connect on Facebook here!