Are you looking for ways to make 500 dollars fast? Well noted. You are in the right place. I am ever passionate about discovering legit side hustles. As a work-from-home mom with an online business, educating my readers on how to make extra income during their spare time is something I love to do.
There are practical and easy ways to help you supplement your monthly earnings. In this guide, we will check out some of the best side jobs to help create additional income for free. Some don't require technical skills or hefty time input. Check the list below to know which suits you best.
---
42 Ways To Make 500 Dollars Fast
1. Sell Textbooks
A great way is by selling used books. If you have used textbooks sitting idle on your shelves, selling them would be a worthwhile idea. There are vendors and bookstores that buy new or slightly used textbooks. While vendors will have a different set of guidelines, most of them will require the textbook to have an ISBN.
Marketplaces such as Powell's Books and AbeBooks are useful if you are looking to sell collectibles or antiques. You can also use a platform like BookScouter to sell your used textbooks to verified and rated vendors.
2. Sell Unwanted Clothes
If you aren't sure how to make $500 fast maybe consider selling clothes. Selling clothes you do not wear anymore is now easier than ever. All you need to do is join a community of sellers and create a listing for any unwanted outfit. Next, you want to look out for a platform that offers free listing charges fees after making a sale.
Another great side hustle is reselling thrift store clothes. Flipping thrift clothes can be a good income stream if you use the right approach. Below are some of the reputable platforms you can use to list unwanted outfits:
3. Sell DVD's & CD's
So, you want to trade your old DVDs for cash? Decluttr is, by far, the most reliable platform for selling home tech stuff. Compared to most other options, they tend to pay more and accept a wide range of used electronics.
It is also easy to sell rented DVDs so long as they can meet the platform's standards. To list your items, you just need to download Decluttr's free app, enter the product's barcode, then scan it off.
4. Sell BabyGear
Another great way to make 500 dollars fast is by selling baby gear. Over time, there are some baby items you might want to get rid of once your kid outgrows them. Using an app is the easiest way to connect with parents without having to meet face-to-face.
The most important part is to compare the seller fee across leading marketplaces that list baby essentials. Some of our favorite online sites for selling unwanted baby gear are:
5. Sell Crafts On Etsy
Are you an avid crafter looking to monetize your skill? Perhaps selling your craft projects would be a great starting point. Apart from selling on social media, you can build a strong brand via Etsy—an online marketplace suitable for craft items.
As an independent crafter, you won't incur any fulfillment fees. Instead, you are able to directly connect with buyers.
Use Your Car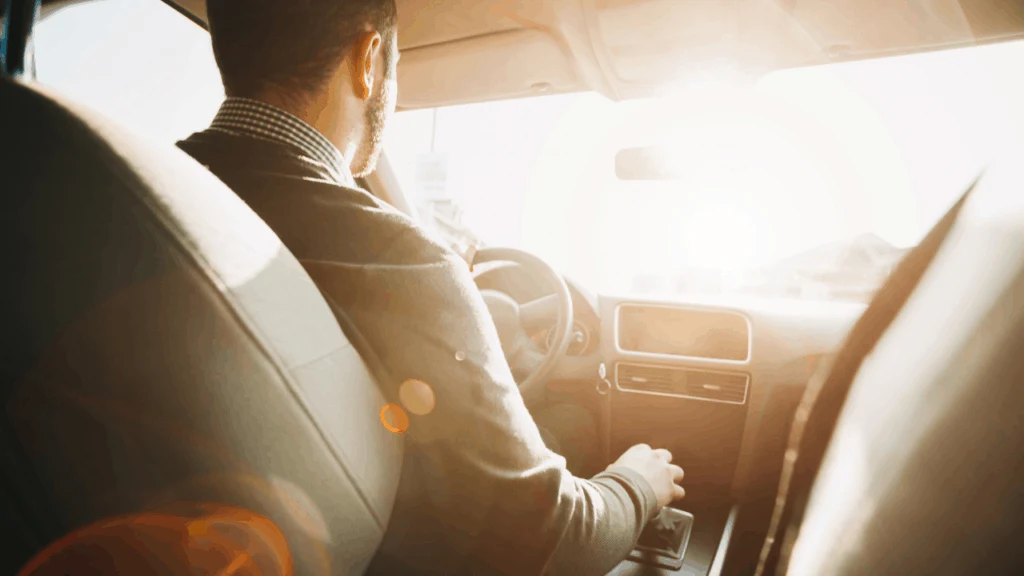 6. Deliver Food
With technology remolding the food industry, there is now a surge of delivery driver jobs in the gig economy. You can make money from the supply chain by signing up on one of the major food delivery apps.
Unlike traditional restaurant jobs, these delivery companies allow you to set your own flexible working hours. It is more reason why this works out as a perfect part-time gig for many.
Here are the main food delivery apps you can work for:
7. Deliver Groceries
Selling produce from your kitchen garden can be a lucrative idea. With Instacart, you can sign up as a shopper and make money doing deliveries. To register as a shopper, you just need to have a valid driver's license. Usually, Instacart takes about 10 working days to run a background check on the shopper.
8. Drive For Uber Or Lyft
As an independent contractor, you can set up your own schedule and venture into the digital taxi business. Driving for Uber or Lyft is a gainful way to increase your overall potential earnings.
There is a huge demand for rides that's yet to be met. You just need to have the pointers on how to make money working for Uber and operate around high-demand locations.
9. Rent Out Your Car
If you are not using your car quite often, renting it out might be an ideal way to cover its maintenance costs and earn some extra income. Turo uses a peer-to-peer car-sharing model that lets users book any type of car from verified hosts.
The marketplace lists a wide range of vehicle types including trucks, vans, and SUVs.
10. Advertise With Your Car
Brands are often looking to leverage the power of transit advertising. Cities that heavily depend on Uber, Doordash, Lyft for transport services give marketing agencies the potential to reach a wider audience.
If you're working with any or all the three apps, you can sign up for the branding gig on the Carvertise company. You will earn by having the exterior of your car wrapped with an advertisement.
Make Money With Your Phone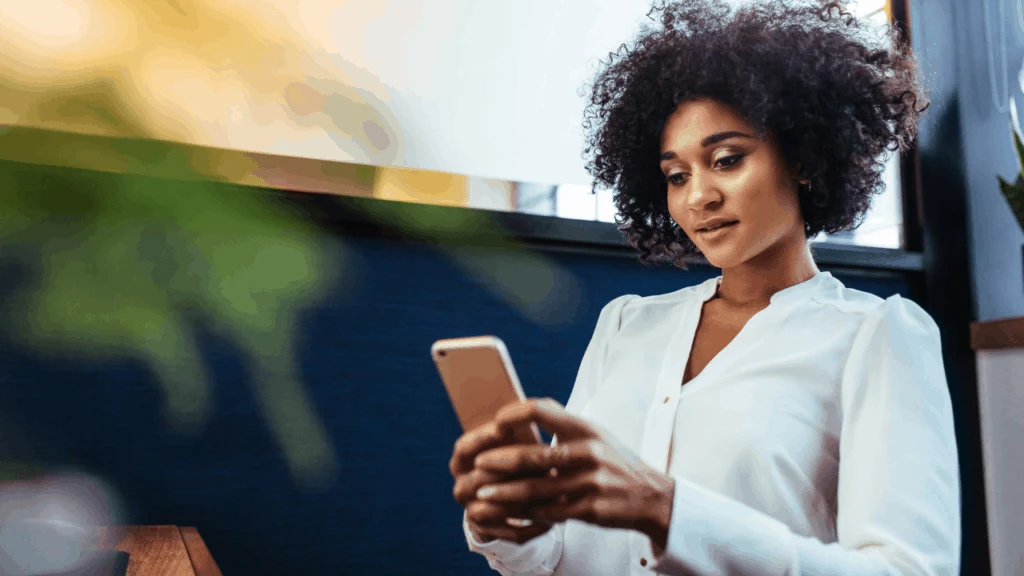 11.Complete Surveys Online
It is easy to do online surveys for cash. While the payout will not be much, surveys can help cover light expenses. Do not pay to do surveys, and be a little patient as it might take some time to earn rewards.
If you are looking for reliable survey sites, you might want to try out these four:
12. Use Cash-Back Sites
Recouping cash-back rewards is a thrilling incentive when participating in a genuine program. Ibotta has both in-store and online shopping options where you can earn cash back on purchases you make via their app. The app lets you link loyalty accounts from favorite retailers at checkout.
Use A Cash-Back Credit Card
Another way to earn money back each month is by having a cash-back credit card. I am a firm believer to use credit cards responsibly and if you can this can be a great option.
If are you looking for the best cash-back credit cards check below to see the best ones right now.
Best Small Business Credit Cards
A great peak to having a business is that you can get funding for your business. You can also get a business credit card to help with the cost of your growing business. Check out the best small business credit cards below.
13. Complete Tasks on Swagbucks
There are many click work sites on the internet with tons of tasks to do. Swagbucks stands out because they are more efficient when it comes to making payouts. You can complete tasks and earn cash or gift cards. Some of the common tasks include surveys, watching videos, and searching the web.
14. Sell Your Photos
Selling visual content to a target audience is becoming a skillful way to earn extra income. If you are a creator or traveler who can make bespoke videos and photos, selling your content online might work out for you.
The Foap online platform allows creators to sell their digital products to brands and agencies. It is, however, worth noting that the site shares the profits with the creator 50/50.
15. Upload Your Receipts From Shopping
One way to turn receipts from shopping into cash is by redeeming any points on them. Mobile apps such as Receipt Hog, CoinOut and Fetch Rewards allow you to convert receipts in minutes.
Besides cash, you can choose to redeem points for gift cards. These two apps also feature popular brands with perks and special offers that let you earn extra points.
16. Participate in Focus Groups
There are projects that frequently need a tailored audience to help in doing research. As a participant, you get paid to do research interviews. It is free to join and the signup process only takes minutes.
Here are the two well-founded platforms you can use to join focus groups:
17. Lose Weight Online
Getting paid to lose weight can be a huge motivator especially if you want to keep fit. The amount of weight you lose determines the final payout. Each weight loss program on the internet will have its own set of rules.
Finding the right diet bet to work with can be an overwhelming task. Healthy Wages carries more perks since you do not need to redeem your points for gift cards. After hitting a goal, you get paid via check or PayPal.
Offer Freelance Services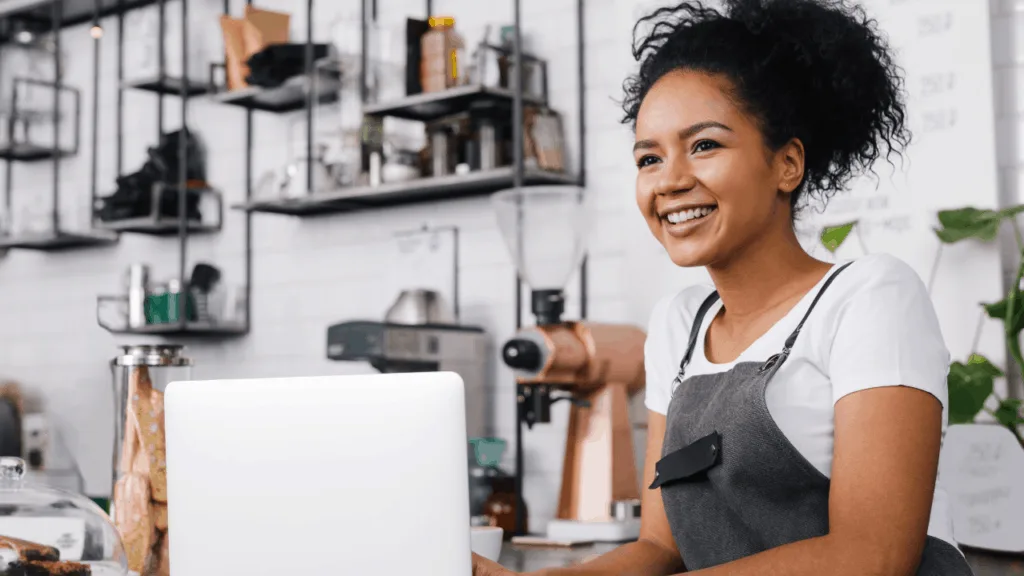 18. Become a Proofreader
You can make extra income by offering proofreading services if you are an experienced writer or perfect at weeding out grammatical errors. Authors, businesses, and students are often looking out for experts who can proofread their work.
You can sign up on these three platforms to learn more about proofreading and to help you find proofreading jobs.
19. Become A Freelance Writer
Offering freelance writing services can be a great side hustle if you know how to create valuable content for clients. To have an edge in the industry, it is best to have technical knowledge on a particular niche.
Next, you will need to build a solid portfolio and learn how to bid for work.
These freelance marketplaces have plenty of writing gigs:
20. Offer Virtual Assistant Service
Businesses want to cut costs and outsource daunting tasks. Working remotely as a virtual assistant is a notable way to earn income on the side.
Most often, the work entails doing tasks such as updating calendars, data entry, responding to emails, and managing social media accounts. You do not need any savvy skills to do these tasks.
Below are two platforms where you can get virtual assistant jobs:
21. Become a Pinterest VA
Becoming a Pinterest VA is a legit side hustle that is not just about managing social media pages. Since over 93 percent of Pinterest users are repeat customers, keeping track of the account can be overwhelming for business owners.
Pinterest VAs come in to create effective pins, write SEO-friendly pin descriptions, and build solid marketing strategies. In this guide, there are useful pointers on how to become a Pinterest VA and find gigs.
22. Become A Facebook Manager
Working as a Facebook Ad Manager is a remote position with prospects to make extra income if you have the right skillset. I got the opportunity to interview a Facebook Ad Manager who has been in the marketing industry for over 10 years.
She points out that besides Facebook groups, you can get jobs online from platforms like Freelancer.com, Upwork, LinkedIn, and more.
23. Offer Services On Fiverr
If you have professional skills and can deliver top-quality work, Fiverr would be an ideal job marketplace for you.
To get clients on Fiverr, you need a positive review history, make killer pitches, and offer competitive pricing. You also want to create trust with clients so they can pick you for other future projects.
Complete Tasks & Make 500 Dollars Fast
24. Become a Babysitter
You can make money babysitting if you know how to do it right. If you have a sound background as a babysitter, you can use your references to increase the chances of getting more parents who need your services.
When your qualifications are in good standing, it is easy to negotiate for better pay. Working as a babysitter is a flexible gig that can suit your schedule if, for example, you are in college.
Here, you will find some extra tips on how to get better pay as a babysitter. To get started, you need to build a portfolio on trusted sites like Sittercity or UrbanSitter.
It is much easier to connect with parents looking to hire a babysitter on these two platforms if your profile is up-to-date and looks credible.
25. Become a House Sitter
Did you know you can live rent-free working as a house sitter? There is a huge influx of house-sitting jobs especially from families that travel much often and are unable to tag their pets along.
Also, for extra security, most households would highly likely consider hiring a house sitter. While there are several house-sitting websites where you can get clients, you need to find one that suits you.
Most of these sites have a membership fee. The rates will vary depending on the site but paying the amount is worth it since you are able to break even pretty fast after landing your first gig.
Check out these two house sitting websites to know which carries more perks:
26. Walk Dog & Pet Sit
People who own dogs and have day jobs are increasingly making the best use of dog-walking apps. As a sitter, you can make more by letting the owner's dog or cat stay in your home overnight.
Apps like Rover and Care.com have streamlined how to get gigs as a pet sitter. By signing up, you can build a good reputation, and work with repeat clients whenever you have some spare time.
27. Complete Tasks on TaskRabbit
Micro tasks are an easy way to make 500 dollars fast. TaskRabbit lets you do simple tasks like doing basic repairs or home deliveries for cash. If, for example, you know your way around power tools, you can help do furniture assembly and get paid for your services.
Rendering your skills via TaskRabbit gives you the option to create a flexible schedule and choose skills that you are quite much proficient in. The platform lists the total number of tasks you have completed, alongside positive reviews that would help you land the next gig.
Get Paid To Shop & Make 500 Dollars Fast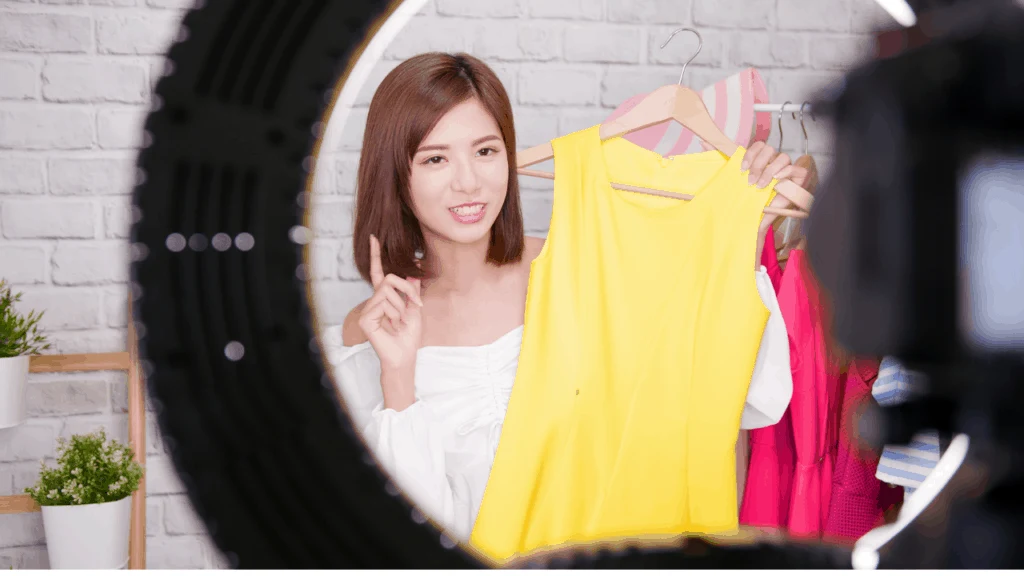 28. Pick up gigs on Gigwalks
As a gigwalker, you get matched up with work based on your GPS location. When signing up, you will answer a few basic questions, link your PayPal account, then manage to find gigs near your area.
Most gigs on this app are from businesses that want to collect data in bulk. What Gigwalks dependable is the payments are swift and you can create a flexible work schedule.
29. Complete tasks on Field Agent
Retail entities are always hiring gig workers who can help them with data collection. If you are looking to make 500 dollars fast and easy, you want to consider signing up as a participant on Field Agent.
Once you register as an agent, you will be able to work as an independent contractor. Basically, the job entails walking into a particular store, taking photos of a specific product, then answering questions on the app.
The review team at Field Agent will approve the data, then you will get paid. You can also pick surveys and make money by answering questions from a typical consumer standpoint.
30. Shop Online With Rakuten
Earning cash back with Rakuten is painless since you do not need to fill out any cumbersome forms. And there are a handful of ways to earn from the e-commerce site.
Rakuten automatically adds cashback to your account after making a purchase from any of the stores listed on their platform. You can choose to get paid via check or PayPal.
31. Pick up Mystery Shop Jobs
When you become a mystery shopper, there is a good chance to earn some cash after meeting the company's requirements. Therefore, it is always best to keep your receipts safe.
You might be asked to complete a survey and express your shopping experience. Mystery shopping companies pay in cash, reimbursement, or in the form of a free product/service.
Apart from companies like Bestmark, MarketForce, and Intelli-shop, this guide gives you leads on where to find other legit mystery shopping jobs.
Start A Blog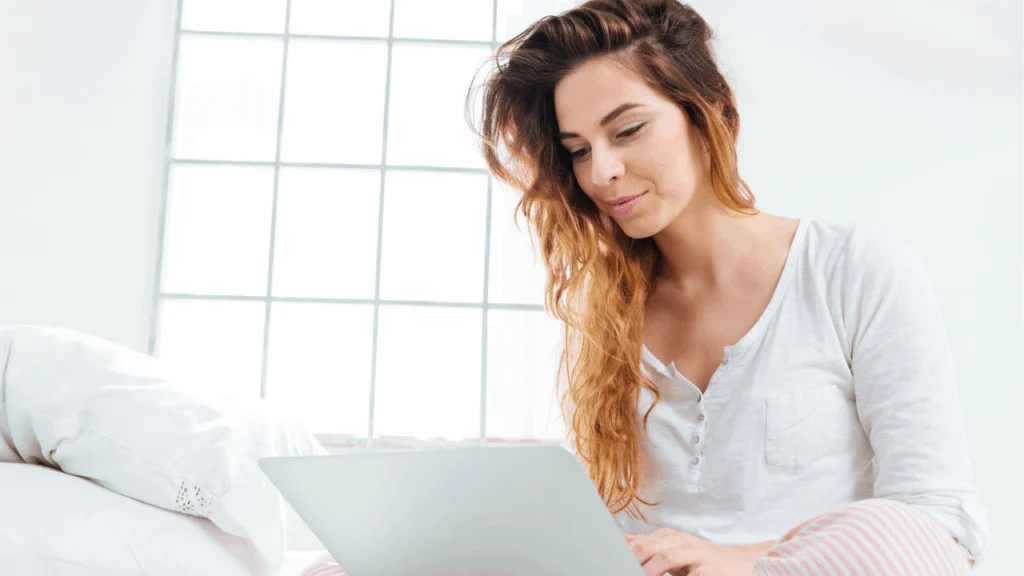 32. Affiliate Marketing
By starting a blog, you can promote brands and earn 500 dollars fast via affiliate programs. You can earn decent commissions through affiliate marketing if you are work working with reliable partners.
Focus on creating engaging and valuable content, then learn ways to monetize your blog via affiliate marketing. Pick a profitable niche and make sure to resolve the pain points of your target audience. This helps build trust with your readers.
Once your blog starts to gain some solid traffic, check with these platforms to see whether it meets their affiliate program requirements:
33. Work With Brands On Sponsored Posts
If you are an influencer or a creator with an active audience, endorsing brands on your digital platforms can be an exceptional way to make some extra 500 dollars fast.
You can get rewarded for sharing information about a product or service to your audience, and reviewing their feedback. The payouts will depend on the number of activities you complete.
Apart from posting on social media, you might be required to create content for brands, or listen and review music on Spotify.
Here are some of the reliable platforms where you can get paid to work on sponsored posts:
34. Sell Digital Products
Whether it is ebooks, videos, or templates, selling digital products on Gumroad can be a lucrative venture. Digital products have lower overhead costs, high-profit margins, and are easy to automate since there are no fulfillment expenses to incur.
Gumroad eliminates the need to build your own online store from scratch. This success story shares tips on how to make money selling digital products on this e-commerce marketplace.
35. Join An Ad Revenue Company
Are you looking for ways to monetize your blog? To boost your revenue with Mediavine, you will need to grow your page views.
Basically, it all entails displaying ads right next to your online content. Before joining the Ad revenue company, your blog should have at least 50,000 sessions per month.
So, to make extra 500 dollars fast, you need to work towards having loyal online readers and make the blog quite actionable.
Additional Ways To Make 500 Dollars Fast
36. Open A Checking Account
There are bank promotions that pay you for opening an account with them. This is mostly the case when the competition is stiff and retail banks want to reward their customers for loyalty.
Bank promotions consist of cash bonuses that a client gets after opening a checking account. You can compare perks from each bonus issuing bank to see which one exactly suits you best.
37. Check For Unclaimed Money
Close to 10 percent of Americans have some unclaimed assets. You might have security deposits somewhere or perhaps the IRS holding tax refunds that are owed to you.
To begin hunting for unclaimed property, visit the state's unclaimed property website and check if there's any money in a holding account that rightfully belongs to you.
Another way to earn 500 dollars fast is to become an unclaimed property expert. You can get paid for reclaiming property on behalf of individuals or companies. These three sites have in-depth information about unclaimed assets:
38. Review Websites Online
To make sure that a website is responsive and user-friendly, owners use third-party companies to help test navigation, ease-of-use, design, visuals, user experience, and much more.
Testing websites such as UserTesting look out for individuals with good communication skills and who are somewhat tech-savvy. You can get paid to test and share your point of view after interacting with the client's website. UserTesting pays more for live interviews.
39. Rent out a room on Airbnb
Making money with Airbnb is such a rewarding side hustle if you are able to navigate through taxes and all requisite legalities.
Listing a spare room on Airbnb could help you pay up your mortgage faster and get a few steps closer to financial freedom.
While you will not make a fortune renting out a spare room on Airbnb, the extra income could help cover recurring bills such as utilities or small credit card balances.
40. Cash In Your Coins
Do you know you can cash in your coins? Unless you have a strict policy of paying for purchases using credit or debit cards, you will definitely have some loose change and end up hoarding lots of pennies in your home over time.
At Coinstar, you can exchange the coins for gift cards. Unfortunately, the kiosk does not exchange gift cards for cash anymore.
Read this guide to learn where to find a Coinstar kiosk, the fees, alternatives, and where to resell the gift cards.
41. Have An Online Yard Sale
Announcing a garage sale on Facebook Marketplace is an inexpensive way to make extra 500 dollars fast.
You can alternatively choose to join local sales groups and advertise your garage sale. Facebook makes it easy for users to find nearby garage sales.
Make sure to post clear photos and product descriptions so as to increase the chances of making sales. You also want to consider setting fair prices on items depending on their condition.
42. Sell Your gift cards
If you are not sure how to make 500 fast by selling gift cards, the great news is there are a couple of websites to help you do exactly that. It is also easy to convert visa gift cards to cash.
You can sell your gift cards for up to 90 percent cash-back. Before selling your gift cards, use a service that would help verify their actual balance. These two platforms offer great gift card selling services:
FAQ
How can I get $500 ASAP?
Earning $500 ASAP is not hard if you have some spare time besides your normal working schedule. There are numerous ways to make extra income listed in this guide.
Most require basic communication skills, a computer, and access to the internet. Some of these tasks will not take much of your time.
When you're strapped for cash, don't be tempted to turn to payday loans with high interest fees. Instead, take time to review some of the practical ways to make extra income that we have highlighted above.
How can I make 500 dollars a day for free?
Are you looking to make $500 in a day? You will soon realize that not all ideas have the potential to make such an amount within 24 hours.
However, if you have in-demand skills and are making plans to boost your income, offering freelance gigs on job marketplaces can be an effective way to make $500 in a single day.
The other option would be to sell a household appliance that you don't use anymore but is still in pristine condition.
How can I make $500 in a few days?
Dedicating a few hours to take gigs online each day could get you close to $500 in less than a week. You can also choose to cut back your monthly bills and end up saving the same amount in a few days.
Working as a house sitter, for instance, can be a quick way to achieve such a goal in days. Before taking a gig, calculate the hourly rate to see whether it adds up to your ultimate expectations.
Final Thoughts On How To Make 500 Fast
Making 500 dollars fast only needs to find a perfect side hustle that matches your skills and work schedule. Earning extra income can help you fast track debt repayments, or even cover some household recurring expenses. Do you know of other ways to make extra money? Please let us know in the comment section below.