You are probably here because you are looking for a Rakuten Review. While there are legit ways to get free money, some might be a little skeptical. From my research, I have found that there are platforms that genuinely intend to help you save your hard-earned money when purchasing their products or services.
As a mom of three boys on the road to financial freedom with my husband, we are always on the lookout to find the best ways to make more and save money. That's why we love the Rakuten app! Since joining we have earned back over $200 and it's definitely a site that you should check out if you are looking to either save more money or if you are looking to earn money back from your daily purchases.
In this guide, we will review Rakuten—an online cash-back and reward site that lets you earn cashback and rewards by shopping through their marketplace.
Read on to learn how Rakuten works and the hacks you could use to earn huge savings by making purchases using the site.
What Is Rakuten?

Rakuten is a platform with over 12 million users across the US that issues cash-back and promo deals to loyal shoppers. It is casually dubbed the Amazon of Japan. The site was formerly known as eBates.
Using Rakuten's browser extension, users can make purchases from over 2500 brands listed on its site.
After checking out, you can earn between 1% to 40% in cash-back so long as you are 18 or older.
Some of the notable brands listed on Rakuten's platform include Amazon, Sephora, Walmart, Macy's, Kohl's, Target, Nordstrom, and more.
The eligibility criteria for earning cash-back rewards via Rakuten is a lot seamless, compared to most other sites.
Rakuten Review: Is Rakuten Legit or a Scam?
There has been an intense debate out there on whether Rakuten is legit or not. After running a hands-on review, I learned that it is not a ripoff. Here is why. I have friends who use the platform on the regular and they have not experienced any pitfalls yet.
Looking at its track record, you will soon realize that Rakuten started to operate back in 1997.
Its business model was designed to work as an online marketplace with perks and listings that would offer a bargain price to potential shoppers.
To date, there have been nearly over 120 million customers shopping using Rakuten.
What makes it look legit before the eyes of potential consumers is they do not need to share their payment information with the site. We will look more into its safety features later in this guide. Click here to grab your $10 sign up bonus with Rakuten!
What Is The Catch With Rakuten?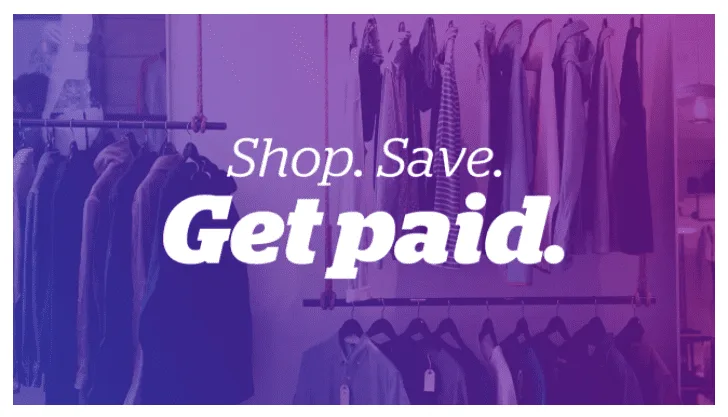 From a shopper's standpoint, I did not seem to find any alarming blindspots. While there is a technicality making the site look like a scam, there isn't a catch whatsoever. I will debunk the issue so you can shop and reap rewards on Rakuten without being skeptical. What might feel like a catch at first glance is you only reap a reward after shopping directly through the Rakuten site.
If, for example, you sign up on the VIPKid platform via my affiliate link, I would get a commission. The same goes for Rakuten. Typically, a cookie is saved in your computer, labeling you as my shopper.
However, once you are marked as my shopper, you would not get credit from Rakuten for purchasing an item or service. If Rakuten does not get paid a commission, the ripple effect trickles down to the shopper.
You also do not earn rewards from the platform if you directly visit a site without using their affiliate link.
Is Rakuten Different From Amazon?
Rakuten's strategy differs from that of Amazon quite substantially. Amazon's strengths are in its logistics, whereas Rakuten is for shoppers looking for the easiest means to recoup cashback on purchases.
While Amazon feels like an online selling marketplace, Rakuten gives more of a mall shopping experience.
What's a little more distinct about Rakuten is its loyalty-based game plan. The site also does not aim to compete with listed sellers.
How Much Does It Cost To Join Rakuten?
Rakuten is absolutely free to join. The other notable perk is the site does not impose any fees or hidden fees on its users.
As a shopper, you do not incur any costs to make a purchase since vendors pay Rakuten upfront to get listed on the site.
Earning cashback deals from this platform is seamless as you don't have to incur any costs. Instead, what Rakuten pays more focus on is the rewards loyal shoppers can potentially gain back.
The average amount of cashback users can earn hangs on the retail partner and type of product they are looking to purchase. But overall, you can expect to earn anywhere between 1 and 40 percent.
Why Does Rakuten Give You Cashback on Purchases?

While earning discounts and rewards from online shopping might seem a little far-fetched, the model actually works. So far, Rakuten stands tall as one of the rare sites that makes it easy to earn cash-back on purchases.
The cashback site partners with affiliate companies that represent both huge and mid-size retail brands. By referring new shoppers, Rakuten is able to negotiate a percentage of the purchase price in cash-back.
Some of it goes to the shopper while the rest remains with the site. As a result, Rakuten can manage to stay afloat even after rewarding loyal consumers with cashback.
Which Stores Partner With Rakuten?
The list is endless. Rakuten has partnered with over 2500 retail stores. You can make purchases from categories like clothing, food, entertainment, books, health, travel, sports, outdoor, electronics, and much more.
Some of the popular retail stores and brands listed on the site include:
Kohl's

Best Buy

Expedia

Michael Kors

Nike

H&M

ASOS

Verizon

Macy's

Ted Baker
You can browse through each category to be in the loop with the latest deals on purchases from various listed brands and retail stores.
Rakuten Review: How Does Rakuten Work?
What is impeccable about this site is it does not have any noticeable learning curve. It is worth noting that Rakuten is a reward & cash-back platform. All you need to earn cashback is purchasing from a store through a link from Rakuten.
Like we mentioned before, shopping directly through a brand's site weeds out the chance of earning cashback from the platform. Over time, the cashback percentage will fluctuate depending on the deals and offers a store is willing to give its loyal shoppers. There is a 'Double Cashback Stores' option on Rakuten's site where you can find exclusive offers.
Rakuten's business model includes a welcome bonus, but the amount in cashback from one store to the other might vary.
Once every three months, the site will send you the balance which you have earned while shopping.
You can get paid in cash or a deposit into your PayPal account. To reap some extra savings, Rakuten gives you an update of all the available promo codes on the internet.Click here to grab your $10 sign up bonus with Rakuten!
Rakuten Review: How Do I Start With Rakuten?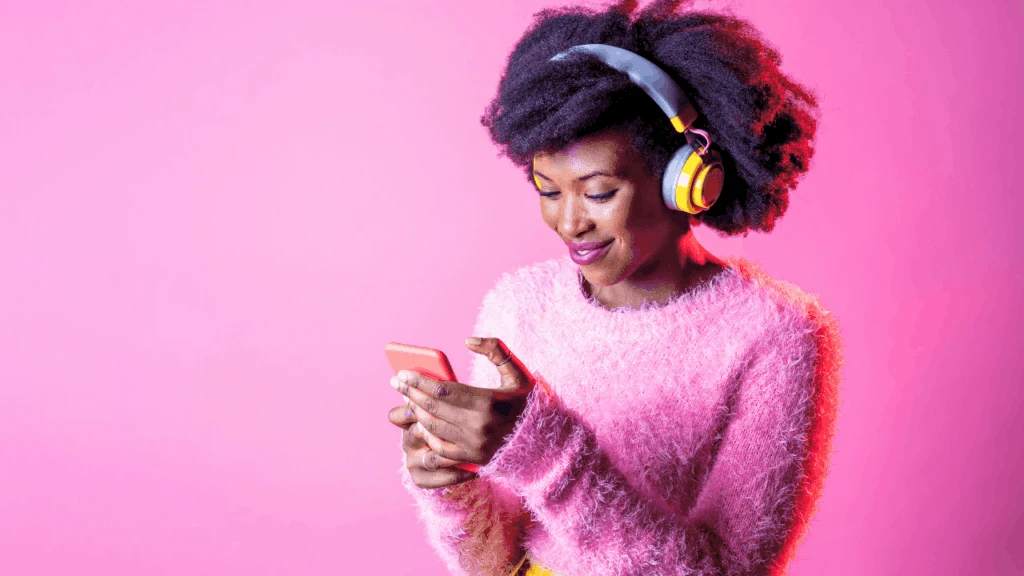 Again, signing up on Rakuten is not burdensome. If you are looking to earn rebates for shopping, there are three ways to go about it.
You can use the browser extension, visit its official site, or download the Rakuten mobile app which is available on both iOS and Android devices.
Below are the easy steps to get started with the cashback and rewards platform.
Sign Up
Here, you just need to fill in the basic information. Rakuten asks for your email address and a strong password, so you can have a secure account. There is also an option to join Rakuten using your Google or Facebook account.
If the process feels cumbersome at the first trial, you can go ahead and continue shopping, then sign up when checking out. Usually, all new members get a $10 welcome bonus which seems like a rosy perk to motivate you into signing up.
The other fringe benefit is you can be eligible for the bonus by referring your friends to Rakuten. However, the catch is you must place a minimum order of $25 within 90 days of joining to redeem the welcome bonus.
1. Cash-back Button
If you prefer shopping for items from online marketplaces using your desktop, Rakuten's 'Cashback Button' would make navigation a lot easier.
It is a browser extension for Google Chrome. The browser extension improves the user experience and helps Rakuten keep track of all the retail partners' sites that you have visited.
You will see a pop-up at checkout that pushes an update anytime you are eligible for cashback rewards.
Simply by clicking the button, the shopper is able to earn cashback after making a purchase. At the same time, you get a notification of all the latest discount deals, alongside coupon codes.
Even better, the extension saves cashback percentages from Rakuten in your Google search results. The ultimate goal is to give shoppers a glimpse of the brands with the best cashback deals.
Suppose if a store is not offering cash back at the present moment, Rakuten attempts to redirect you to a similar product or service that has an active offer.
The extension is quite useful as it also updates potential shoppers whenever a similar product is on sale for a discounted price. For example, if I am adding some outdoor gear from Kohl's to my cart, the button will throw me a suggestion to activate a 5% cashback while still on the site.
The cashback will automatically get added to my balance after making the purchase. In other instances, it is normal for the balance to reflect after a few days.
By far, this is the most effortless way to browse through deals listed on Rakuten, especially if you are a beginner.
It is worth noting that if you have an ad blocker installed into your Google browser, the extension might misbehave a bit. So, you want to consider switching it off when shopping using the Rakuten button.
2. In-store Cash-back
While Rakuten is dominantly known for rewarding cashback on online shopping purchases, the in-store cashback program is also seemingly gaining traction.
You will find the in-store backlink on the Rakuten website. By clicking the link, your cashback offer will get linked to your credit card in real-time.
Therefore, anytime you walk into a physical retail store and make a purchase using your credit card, you will automatically earn cash-back once the purchase gets linked to it.
So, before earning any savings by making a purchase from a brick-and-mortar store, you will need to find an offer, then link it to your card. From the onset, this option might feel a little complicated for most newbie shoppers. Unless you want to max out savings from the in-store shopping option, using the browser extension surpasses its overall ease of use.
3. The App
Using the Rakuten mobile app is a lot more convenient, mostly if you are often on the go. If you prefer to make online purchases using your mobile phone, you can reap massive discounts and cash-back deals without the hassle of sitting behind a desktop computer. It is easier to see mobile notifications promptly, compared to using the browser extension.
Also, there are chances you might catch a glimpse of promotions and mobile-exclusive deals that you would hardly see on the online cashback button. For riders who frequently use Lyft, using the app is a huge plus since Lyft lets you earn cashback.
How Do I Get My Rakuten $10 Welcome Bonus?
Redeeming your $10 welcome bonus is pretty simple. First, you need to sign up using your email address, Facebook, or Google account. After signing up, you will need to place a minimum order of $25 within the first 90 days of signing up. Once you meet the criteria, you can redeem your welcome bonus which is transferred to your Rakuten account balance.
Rakuten Review

Is Rakuten Safe?
Rakuten is a safe and secure site that works with credible retail stores and brands.
Just to digress a bit, the company brags a TRUSTe certification and an A+ rating from the Better Business Bureau. It also works with McAfee to run daily security tests on all site visits.
Since all you need to get signed up on the platform is an email address, there will not be a need to worry about your payment information leaking to unscrupulous individuals. To keep up with high-security standards, Rakuten remains compliant with the policies by the Payment Card Industry Security Standards Council (PCI) all year round.
While the entity might seem vague to the casual eye, it is instrumental in governing ways to protect and encrypt private data such as your credit card information. It is important to read the fine print before signing up so you can know how the platform aims to protect and use your personal data.
Overall, I found Rakuen to be very transparent about how it intends to use its users' information. Right under the fine print, Rakuten discloses that it uses location tracking to gather marketing insights that are later sold to a third party.
Even though some features on the site might be limited, you have the option to delink location tracking and still earn cashback. While collecting and trading marketing information is not a strange subject, the consumer reserves the right to know how their data is being used by third-party companies.
With over 2500 renowned retail brands partnering with the site, it is tough to ignore the fact that Rakuten is among the few safe sites to earn cash-back on online purchases.
Is Rakuten Free?
Rakuten is absolutely free. You do not need to sign up using your credit card. In actual fact, you earn a welcome bonus for signing up on the site.
Rakuten Review: Customer Support
While the checks are sent out quarterly, the team is quite reliable and does not miss out or delay completing due payments.
According to reviews from the BBB, it seems like most consumers are satisfied with the site's services. However, its live support is somewhat limited. Their 'contact us' page also runs on a ticket system. So, if you have pressing queries, Rakuten's team might take a little while to get back.
Meanwhile, you can skim through their frequently-asked-questions page (FAQ) right under the knowledge center to see if you could get some solid assistance.
Rakuten Review: Pros & Cons
Rakuten Pros
1. Cashback
Earning cash back without facing any hurdles is the primary reason why we are all signed up on Rakuten. It is an effective way to cut down costs when shopping online. Even a 1% cashback is something you do not want to overlook. There is virtually nothing intense to do apart from shopping using affiliate backlinks on the site.
2. The Extensive List of Stores To Shop From Through Rakuten
Rakuten has partnered with nearly all common retail brands that you often buy from. You can earn travel cash-back from brands like Tripadvisor, Priceline, and Hotwire. The list does not end here. Retail stores like Target, Macy's, and Best Buy also have lots of savings to offer.
3. Referral Program

Apart from its welcome bonus, you can use the Rakuten referral program to earn some extra bucks by recommending your family and friends to shop from brands listed on the site. For every customer you refer to Rakuten, you get to earn a bonus of $30.
4. Customer Service
While the contact section uses a ticketing system, you can get assistance and learn how Rakuten works under the frequently asked questions section.
5. Very Easy To Use
It is easy to navigate through the site even if you are a beginner. You have three options to pick from when looking to browse through available cashback offers. The browser extension, for instance,
Rakuten Cons
1. Payments Are Sent Out Quarterly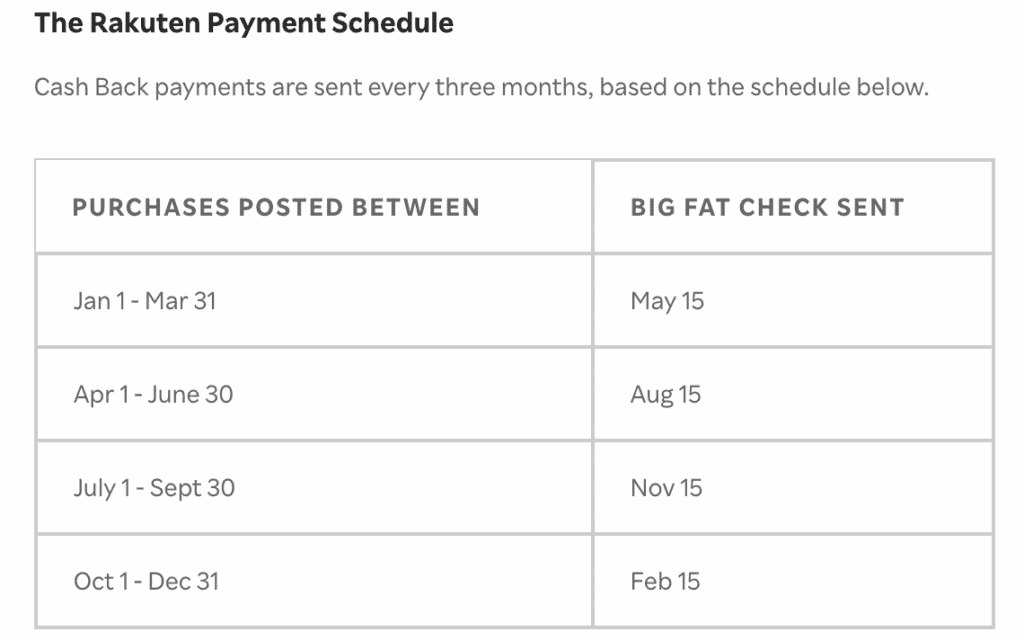 If you are strapped for cash, redeeming rewards from Rakuten might not be the most suitable quick fix. Rakuten pays its shoppers once every three months. Some potential users might shy away from the site if they feel like this period is long-drawn.
2. When You Order An Item, You Can't Cancel or Change It
After checking out, there is no option to cancel orders. If Rakuten allows you to change or cancel an order, this automatically voids your cashback reward.
3. May Overspend Because Most Things Are "on-sale."
Rakuten can breed lots of impulsive buying. You might end up spending on an item that you did not really need. While earning cashback can feel a little enticing, you must purchase an item or service using your hard-earned money to gain the rewards.
Rakuten Review: FAQ
Which Is Better: Rakuten or Honey?
Honey is a worthy alternative to Rakuten. There are, however, a few differences to look at before settling on the one that is suitable for you. Both platforms will help you save money.
According to Honey, they work with over 40,000 stores, so you have a wide array of options to choose from compared to Rakuten. Both offer coupon codes, making it a tie when it comes to reaping rewards.
Rakuten, however, does not put much effort into issuing coupons but is known for juicy cash-back deals. With Honey, the coupon codes are automated and the system does not pose any snags to potential shoppers.
On Rakuten, you will find fixed cash-back percentages, but the 'Honey Gold' option gives you a random range. Rakuten wins if we were to consider this feature because you are certain of the percentage that will land into your account.
Both have browser extensions and a responsive mobile app for quick and easy checkout. It is difficult to be both judge and jury on which is the better platform for earning cash-back. If you want to centralize all deals and purchases, Honey's app is a more viable option. When making online purchases, it is best to use both sites so you can know which has a higher potential in reaping rewards.
Can You Scan Receipts on Rakuten?
Rakuten added a receipt reader feature on its site and mobile app. You can now take a photo of your receipt using your camera. The feature reads the price and the items bought, then automatically updates both to the Rakuten mobile app.
Alongside the receipt reader, the app has a budgeting tool that helps track and manage your monthly spending.
Is Rakuten Available In Stores or Online Only?
Currently, Rakuten is only available online and in physical stores. Its online presence gives you the option to either use the mobile app or its browser extension.
Can You Really Make Money On Rakuten?
While it is not easy to make a fortune chasing cashback deals, Rakuten is a solid platform for earning savings that could help you cover light expenses. It is possible to earn anywhere between 0.5% and 15% cashback from listed retailers.
You also get prompt notifications anytime there are exclusive discounts from your favorite retail brands.
How Can I Maximize My Cash-back With Rakuten?
There are a few hacks to go about it. Using the Rakuten mobile app is a convenient way to stay in the loop with the latest deals from retail brands. You also want to keep an eye on the exclusive bonuses that tend to last for a limited time.
A 10% percent cash-back on travel-related bookings, for example, could be a rewarding way to maximize your potential cashback earnings. Rakuten's browser extension can also help you stay updated on which retail brands are offering massive savings on purchases.
Apart from the welcome bonus, you can earn some extra bucks by referring your friends to join the site.
How Do You Get Paid by Rakuten?
You can get paid via check or in cash which is sent to your PayPal account. There are no hidden fees incurred on your end to receive accrued cashback payments.
Is There A Membership Fee on Rakuten?
There is no membership fee on Rakuten. It is simple and free to join this site. That's one of my favorite things about Rakuten is that it is free to join.
Rakuten Review: Final Thoughts
So, is Rakuten right for you? Well, using the platform to earn cash back on online purchases is a faultless experience. To use their services, you just need to be 18 and above.
There is no learning curve when joining and using Rakuten. If you have used Ebates before, Rakuten works more or less in the same fashion. All you need to care about is how you will get notified when new deals are live. Fortunately, there is a browser extension and a mobile app to help you navigate through listed retail brands.
Most of all, the cashback platform is certified by the Better Business Bureau (BBB), so getting ripped off is the last thing you should think of.
If you are looking for a painless way to make the most out of cash-back deals, you can create an account and start raking in huge savings on purchases. I will be quick to update this guide anytime Rakuten adds a new feature, so stay tuned.