So you're looking for ways to make money as a 13 year old? If you want to boost your income, then this blog post is for you. As a mom myself, I take pride in knowing that my little boys will be able to learn the importance of money management and how to create multiple income streams in the future. That's why I believe it's essential for teens to learn about different ways to make money.
When I was a teen, I used to do little side hustles to make extra money, so I am super excited to share the different ways that teens can make money this year.
You will not believe some of these legitimate ways that teens are making money on the side, and with teen jobs on the rise, it's the perfect time to find a new side gig.
Some of these methods might be right up your alley. However, remember to talk with your parents first before picking up a new job or side hustle because you will definitely need their help to get started with most, if not all, of the ways listed in this post.
So, let's dive in to cover some of the best and legit ways to make money as a 13 year old.
Related Posts
---
1. Complete Tasks On Swagbucks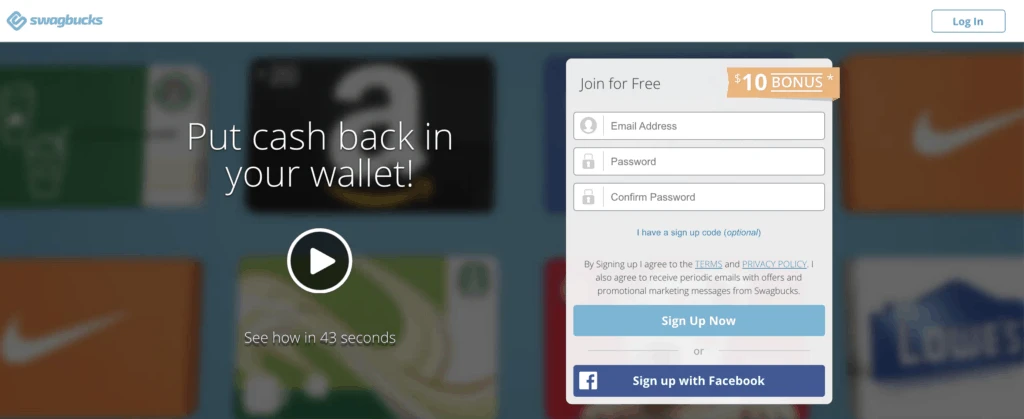 A great way to make money as a 13 year old is by completing tasks on Swagbucks.
On this site, you can do things such as complete surveys, watch videos online, and read emails. The youngest age you can sign up on this site is 13, making it a perfect side hustle for teens.
On the Swagbucks site, you can receive points for completing the tasks listed above. Once you receive the points, you can redeem them for gift cards to places such as PayPal, Walmart, Target, and much more.
The Swagbucks site is one of my favorite sites to make extra money each month. Since joining in 2016, I have made an extra $5,000 just from this site alone. Check out Swagbucks by clicking here.
If you are 16 years old or older, you can check out Survey Junkie to make extra money.
2. Sell Crafts On Etsy
An Etsy shop owner is an individual that owns and operates a shop on Etsy. Etsy is an online handmade community. Different people around the world create the items that you see listed for sale on Etsy.
On the Etsy site, you will find sellers who are T-shirt designers, card and invitation designers, jewelry makers, and much more. Having excellent customer service skills is a must when you become an Etsy shop owner because you will interact with customers daily.
According to Comparably, the average hourly rate for an Etsy shop owner is $51/hr. But, of course, this will vary for each person.
If you are looking to get started, check out the video tutorial below.
3. Become A Voice Over Actor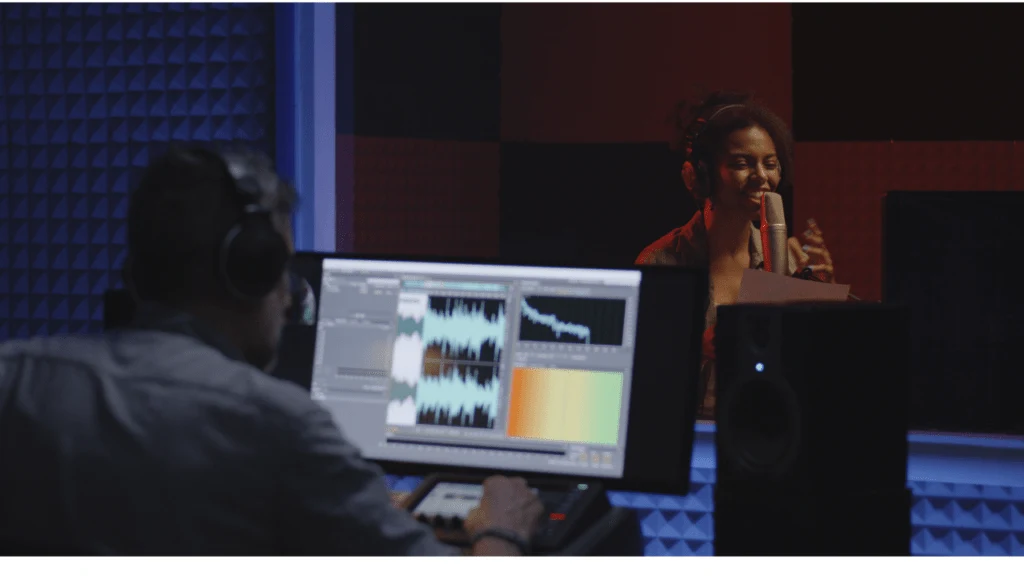 A great way to make money as a 13 year old is by becoming a voice-over actor. If you aren't sure what a voice-over does, they read and record written material and scripts for different companies and get paid.
The remarkable thing about this side job is that you can do it as a 13 year old as well. So if you are looking to get into voice-over acting but not sure where to start, here are some quick tips.
Buy Equipment:

If you are looking to get into voice-over acting, make sure to get some equipment to get started. Things such as a microphone will be needed to record a demo reel of your voice-over work. If you are looking for a new microphone, check out the

Blue Microphones

.

These mics are high-quality for a low price.
Create A Demo Reel:

Once you have your equipment, it will be time to record your first voice-over

demo

. A voice-over demo is a short clip of your voice-over ability and voice acting style. Having a demo will come in handy when you audition and submit your work to different acting agencies. Most if not all agencies require that you have a demo to be considered for voice-over jobs.
If you are looking to create your first voice-over demo, click here. This post shares how to record a voice-over acting demo with ease.
4. Design T-shirts
Another excellent way for a 13 year old to make money is by designing T-shirts online. This side hustle is great for teens because you can get started at a very low cost.
Here are some quick tips to help you get started with starting a T-shirt business.
Pick A Niche:

It's a great idea to pick a niche which means you specialize and cater to a specific group or audience. For example, if you just create funny shirts, that would be too broad, but if you develop funny shirts for dog lovers, you are on the right track to narrowing down your niche. To get started, pick a niche that you are passionate about and interested in; this will help drive success for your business.
Use Canva To Create Your Shirts:

A great place to design your T-shirts is Canva. Canva has a ton of templates that you can choose from to get started. In addition, this site makes it easy to create different T-shirt designs with their custom templates. So if you are looking to create T-shirts, check out

Canva

for your designing needs.
Go The Dropshipping Route:

After you come up with T-shirt designs, consider going the dropshipping route. With dropshipping, you can sell items online without having the actual product at your home. With dropshipping, you can work with print-on-demand companies such as

Printify

or

Printful

,

and they will create the T-shirts for you and ship the items to the buyers. You can also connect your Etsy ship onto the print -on demand's website.
Here are the steps I took to start my dropshipping shop on Etsy.
I picked a certain niche (personal finance) and created multiple personal finance T-shirts on the Canva website.
I signed up for an account on Printify and uploaded my designs onto the platform.
I signed up for an account on Etsy and linked my Prinfity account to my Etsy shop.
I uploaded my first T-shirt design onto Etsy and made my first sales.

Printify did all the work for me! They created the physical T-shirts and shipped the item to the buyers.
Here are some additional resources for starting a T-shirt business
5. Create Printables To Sell
Creative teens looking for a way to make some extra money and have a designing background can consider creating printables and selling them. You can sell printables on websites such as Etsy and Creative Market, or you can even sell them at craft fairs.
The type of printables some can sell are planners, templates, calendars, and more. Printables are great because people always need calendars and planners, which makes this an excellent side job option for creative teens.
6. Start A Blog
Are you passionate about a particular topic and love to write? If so, starting a blog might be up perfect for you. This is a great after-school side hustle for teens because you can work on it in your free time and create your own schedule.
There are a ton of ways a person can make money blogging in today's world. For example, a person can make money through affiliate marketing, sponsored posts, working with an ad publishing company, and selling digital and physical products.
Since starting my blog in 2016, I have turned it into a profitable business that earns over $6k each month. I have also created nine income streams with my blog and currently help new bloggers do the same.
The pay rate for bloggers varies depending on the blogger, but the average hourly rate, according to PayScale, is $15/hr.
If you are looking to start a blog, click here. I have a full tutorial on how to get started today.
How to get started: Below are resources on how to start a blog and make money quickly.
7. Start A Youtube Channel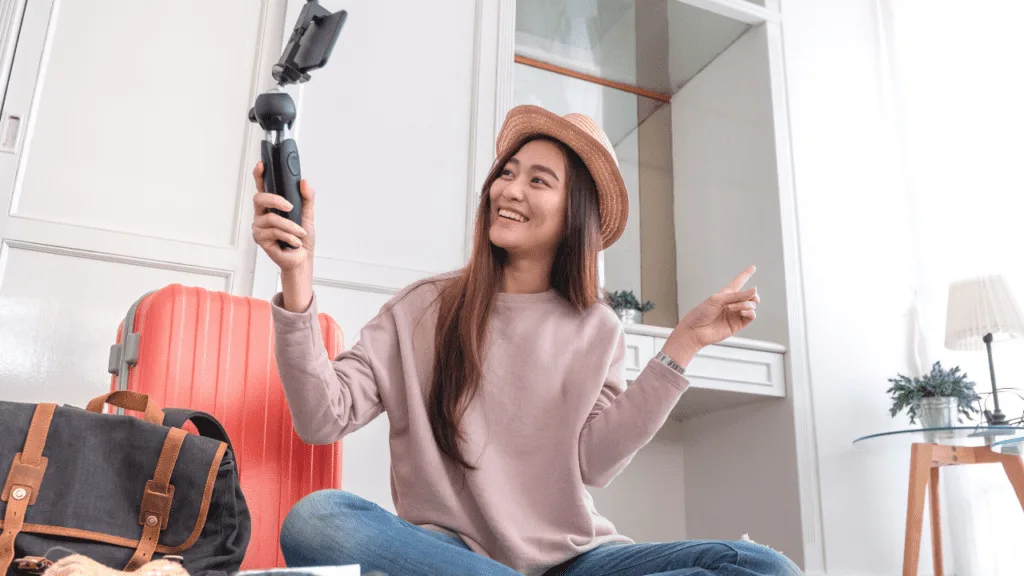 Many Youtube Influencers make thousands and even millions just from sharing videos on topics such as toy reviews, music reviews, product reviews, and more.
Young Youtube influencer RyanKaji and his family make money every day from their Youtube videos. So, if you have something that you are passionate about, you can start a Youtube channel and turn it into a business.
There are many different ways to make money on Youtube, such as through sponsorship posts, selling your products and ad revenue.
To see how much you can make on Youtube, check out the Influencer Marketing Hub calculator by clicking here.
How to get started: Below are resources on how to get started as a Youtube Influencer.
8. Pet Sit or Dog Walk
There are many ways to make extra cash after school, but have you ever thought about pet sitting? Teens make great Pet Sitters! The growing popularity of pets has created the demand for pet sitters higher than ever before.
Pet sitting is a great way to make money because you can make your own hours and make as much or as little money as you want.
Plus, if you love animals, this will be an excellent fit for you. You might even make some new furry friends of your own while you're at it!
9. BabySit After School
Another good side job is babysitting children in your neighborhood. Again, you can advertise around your school or at local businesses to get started with this opportunity.
When you have a few clients, start looking for more opportunities by searching online on websites such as SitterCity.
On the Sitter City site, search for anyone who needs help watching their kids in your town. Remember, you're not allowed to drive yet, so be sure that your parents know exactly where they are dropping off and picking up from.
10. Tutor Online
If you love helping students with a specific subject, becoming a tutor might be a great option.
Some responsibilities that tutors have are; helping students learn about a specific subject and helping them develop the study skills needed to be successful in their academic studies. Tutors can tutor in Math, Science, English, Science, History, Finance, and more.
Most employers on tutoring websites look for applicants to have some experience tutoring. To get started, try advertising your tutoring services on your social media pages. Additionally, put up flyers of your services in your school if it is allowed.
11. Wash Cars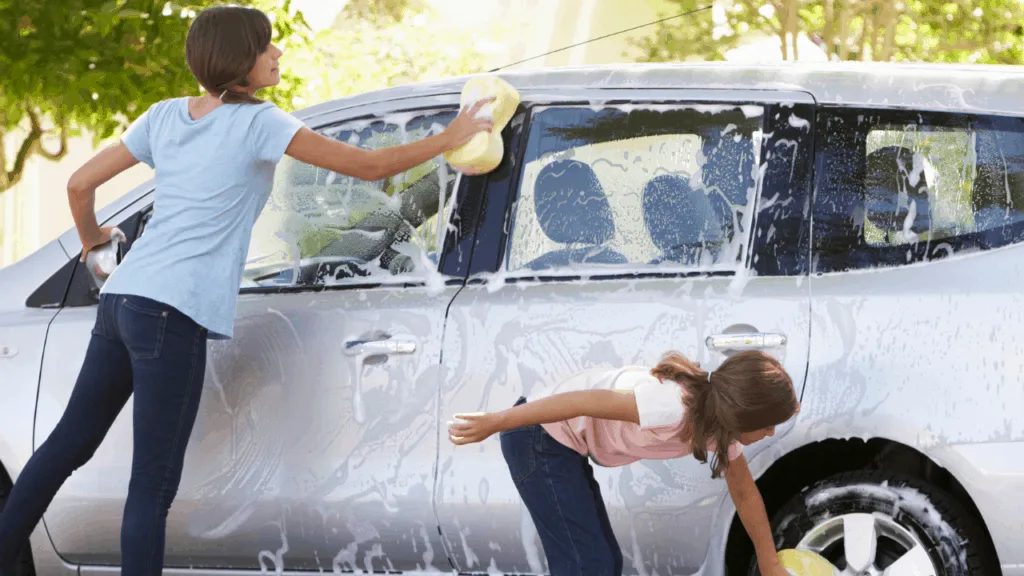 For a 13 year old looking to make extra money, washing cars for your neighbors could be the perfect opportunity.
The first step is to find a car wash or individuals in your town that will let you work for them and earn extra money. You can work on your own schedule, so it's perfect for those with busy schedules or who want to make extra cash on the side.
Some basic supplies you will need before started are
With just some basic knowledge of washing a car, it's possible to earn up to $100 per day!
12. Do Yard Work
One of the best side jobs is doing yard work for people around your town as a teen. You can get started by seeing who in your town needs yard work throughout the seasons.
For example, people might need help with mowing the lawn in the summer, while people in your town might need assistance with shoving snow off walkways and driveways in the winter.
An 11-year-old kid named Aiden earns almost $1000 by mowing lawns and doing yard work in his local town. Check out the video below on how he did it.
13. Sell Baked Goods
As a baker, you can set up a baking business with your parents and sell baked goods to people in your town.
You will also need supplies and equipment to get started. Once you have the right supplies and cooking equipment take a moment and write down the different types of baked goods you want to sell. In this stage, you can get creative and create a whole menu. Remember Canva is a great resource to design booklets and menus.
In addition, as a baker, you can gain multiple customers by promoting your work on social media platforms such as Instagram and Facebook.
14. Start a Lemonade Stand
Starting a lemonade is an excellent way for a 13 year old to make money. You will need an adult to help you with the start-up, so let your parents know about your plans.
Additional things you will need to get started are lemonade, a lemonade pitcher, ice, bucket, signs, a table, cup, and a box to collect your money.
Think about all the things that will be needed to get started, such as the items listed above, and figure out the cost of those items. Also, think about the profit you want to make from your sales. This is key because you want to make an actual profit from selling your lemonade.
Also, keep in mind that if you have a partner helping you with the lemonade stand, you will have to split the money with them.
Additionally, think about the days and times you want to have your lemonade stand out. Also, keep in mind that each day's weather will affect your lemonade sales, so make sure to check out your local weather listing.
In the last stage, create the stands for your lemonade stand and put up the announcements throughout your town. After that, you will be good to go! Make sure to make your lemonade in advance just in case you get many people on your first day.
15. Sell Candy At Your School
When I was in high school, I would see individuals selling candy in my school. So with this one, make sure to get permission from your school's administration because you don't want to get in trouble if your school doesn't allow it.
Additionally, get help from your parents as they will be the ones that will have to help you purchase the candy and keep it in a safe and cool place.
Some items of candy you can sell are listed below:
Chocolate candy for Valentines
Fruity Candy at school games and events.
So, once you have the clear from your school, I totally think this is a great side hustle. If your school doesn't allow it, try selling candy after school around your house and bus stop.
16. Review Music on Slice The pie
Another great way to make money as a 13 year old is by reviewing music. If you love listening to music you can get paid by giving your opinion on the music.
Websites such as Slice The Pie will pay you to give your opinion about different music from different artists. In addition, you can review songs, advertisements, and more on this site.
The comments you submit on this website will help music producers and owners create better music, which means you are helping different music industry moguls create better music from your reviews.
The age requirement isn't listed on the site, but after researching other sources online, I found out the age requirement is 13 and up, which is perfect. You can also have your parents send them an email to customer support to confirm the age requirement.
17. Music Production
If you are a songwriter or music producer, you can write and produce songs for other artists and musicians and get paid.
You can also collect royalties on the songs you have written. In addition, you can use social media such as your Facebook Fan Page and Instagram page to get the word out to promote your services. You can also put up flyers in local music colleges and venues.
My husband is currently a songwriter and music producer and, on average, makes $1600 per song.
How to get started: Below are resources on how to get started with songwriting and music production.
18. Have A Yard Sale With Parents
If you have things you don't want anymore, maybe consider having a yard sale with your parents. This can be an enjoyable and fast way to make money.
So if you and your parents have stuff you don't want, collect all of the items and get them prepared to sell. Here are 4 tips to get started to gain the most success.
Advertise Everywhere:

Take some time and advertise your upcoming yard everywhere you can. This can be advertising online, social media, and by word of mouth to different people around your town.

Purchase the right items:

Purchase yard sale signs such as arrows and price tags at Target or Walmart. This will help people know which way to go and where to find your yard sale.

Set your items on a large table:

Make it super easy for people to access the items when they come to the yard sale. Don't make customers do extra work and put flashy items out in front for people driving by can see.

Don't overprice the items:

Try not to overprice the items at your yard sale. First, research to see how much the items are currently going for before pricing your items. Additionally, have your items organized and neatly put together. Once you have everything in place, it's a great chance that you can make a good amount from your yard sale.
19. Flip & Resell Sneakers
If you love sneakers and are very knowledgeable about the different popular sneakers, flipping sneakers might be a great side hustle for you.
You will probably have to invest in buying the shoes for this side hustle, so make sure to get your parent's permission first. Additionally, if you already have shoes that you don't want, you can resell those too.
Here are some quick tips to get started with this side hustle.
Start-up Investment:

First, you will need funding to start flipping shoes because you will have to buy a few sets of shoes first. So, make sure to ask your parents for help and to get their permission to do this.

Research:

Make sure to stay up to date with the market and learn what shoes are popular and how much they are selling online for. Use Youtube and Google to find information about different shoes and the market.
To learn more about flipping sneakers, click here to see how the Youtube Influencer A Sneaker Life does it.
20. Trash Can Cleanup
Another great way to make extra money as a 13-year-old is by cleaning trash cans in your neighborhood. If you don't think it's possible, here is a real-life example.
Dustin Riechmann, a dad with 3 children, teamed up with his 10-year-old daughter and 16-year-old son to start a new trash can clean-up business.
He brainstormed with his children and came up with a solid plan to put this new side business into action.
They came up with a plan to clean the trash cans around their town for set rates of $15 and $25. To get the word out about their new service Dustin posted in the Facebook groups, and within the first week, they had 9 people sign up for the $25 option.
From the word-of-mouth approach and from posting in Facebook groups, the children earned over $800 within a week. So, if you are looking to make extra money, this can be a great option for you
21. Become A Junior Camp Counselor
As a junior camp counselor, you will be responsible for assisting the senior camp counselor with daily tasks during the summer program.
Some of the tasks that a junior camp counselor might have are; assisting with daily games and activities, giving feedback to the program coordinator, handling administrative tasks, and having effective communication.
This job is perfect for 13 year olds to develop their leadership skills because they will be assisting the other workers on the team. So, if you love working with students and want to grow your leadership skills, this can be a great summer job for you.
22. Become An Teenage Actor
Do you love being on stage and

acting

in plays? Then this acting option might be great for you. If you love acting and are truly passionate about it, there are some steps you can take to start your

acting career

.
Here are some things that can help you get started with your acting career.
Take an acting class in your town:

Taking an acting class in your town can help strengthen your skills and help you network with other actors. When I started taking acting classes, I noticed that I felt more confident on stage and could remember my lines in shows a little bit better. So, search online for different places in your town that offer acting classes.

Practice Your craft:

Make sure to keep practicing even after your acting classes. This will help you get better and better each time and prepare for auditions.

Build Your Acting Resume:

Even if you are just starting, consider going on auditions for small parts. You can also consider becoming a background actor at first. A background actor normally doesn't have any set lines, but it's a great way to get familiar with other actors and see how famous actors do it.
Suppose you are looking for additional resources on how to get into acting click here. While this isn't the fastest way to make money as a 13 year old it is one of my favorite ways to make money.
23. Sing at local gigs
Another awesome way to make money as a 13 year old is by performing at local live gigs in your town. If you can sing and love being on stage, becoming a singer is a great way for a teen to make money.
Not only can you get paid to perform at different venues, but you can also sell your products at live showcases, which can add to your overall income. You can sell items such as T-shirts, CDS, buttons, planners, booklets, and more.
If you are looking to book shows at parties and private events, check out GigSalad! Gigsalad helps singers and performers find top-notch gigs in the USA and Canada.
If you live in the UK, you can check out Encore, which hires musicians and music artists to perform at different events such as weddings, private parties, and more. Encore is FREE as well.
How to get started: Below are resources on how to start your professional singer career.
24. Write For Business Owners
Becoming a freelance writer is one of the best ways to earn money from home as a 13 year old teen. If you are looking to become a freelance writer, you can put your services on platforms such as Instagram and Facebook. With the help of your parents, you can also advertise your services on platforms such as Fiverr.
Additionally, different companies hire freelance writers to write blog posts, research documents, and articles for them daily. Some websites that look for freelance writers don't have an age limit, which is a huge plus for teenagers. To find these companies do a Google search with your parents and such for teen freelance writing jobs.
Elna Cain has a great article on the best places to find freelance writing work for teenagers if you want to get started as a freelance writer. Click here to read it.
25. Become An Assistant
A great way to make money as a 13 year old is by completing virtual assistant work. As a virtual assistant, some of your job duties might include helping a company with email management, social media management, writing articles, and much more.
Some qualities that virtual assistants have are organizational skills, reliable computer & internet skills, and excellent technical skills.
Having great typing and communication skills is also a huge plus while being a virtual assistant.
How to get started: Below are some resources to get started as a virtual assistant.
How To Become A Teen Virtual Assistant
26. Sell Books
If you have books that you don't want anymore, you can sell them on platforms such as Bookscouter. Bookscouter is a website that helps you sell used and textbooks online to the public. This site compares offers from over 30 different companies and helps you get the most money back.
This is a great way to make more money for a 13-year-old teen looking to create their books and sell them to the public.
27. Create Your Own Ebook
If you have an idea for a book, maybe consider writing and creating an ebook. Ebooks are books that you can download in digital form and sell to the public. Selling digital products such as ebooks is one of my nine income streams with my blog.
If you are looking to create ebooks, here are four ways to help you get started today.
Write out possible ideas and titles for your ebook. Think about the type of books you want to create. Will it be a children's book? A book about history or a book about high school? Take a moment and brainstorm some ideas.
Use tools such as Canva to bring your vision to life. Canva is a great online platform to design and create ebooks fairly easily. Canva has many different templates that you can choose for your ebook. This makes it super easy to create an ebook cover and the pages of your ebook.
Get an editor for your book to make sure grammar is on point. You can totally have your parents help with this part because you want to make sure you pick a good editor for your ebook.
Complete The Process: When you complete the writing stage of your book and have the cover of your book complete, you will now be ready to sell it online. Again, use social media to get the word out and to help with sales of your ebook. For additional resources on creating an ebook on Canva and selling it online,

click here for a quick tutorial.
28. Manage Social Media Pages
If you love being on social media and have great management skills become a social media assistant might be a great way for a 13 year old to make money.
Many bloggers and online entrepreneurs often hire teens to help them create content for their pages on social media. So, if you are up to date with the trends on social media, then working with a blogger or online entrepreneurs on social media might be the ideal side hustle for you.
29. Sell Your Photos Online
If you are love photography and love taking photos, did you know you can sell those photos to platforms like Foap? Yes, it's true. Foap is a platform where you can sell the photos that you take and make money. Here is how it works:
First, download the Foap App on your Android or IOS device.

Then upload your videos and photo onto the app.

Then, when someone wants to purchase your photo or video, you will get 50% of the sales while Foap keeps the reminding 50%.
While 50% does seem like a lot, it's still a way to make money from your craft and to make money as a teen.
30. Help People With Painting
If you are looking to make money as a 13 year old and great at painting, this might be a great side hustle for you. As a painter, you can see if people in your town need help painting the inside or outside their houses. It's very likely that they will because this side job seems to always be in demand.
To get the word out about your painting service, try promoting it on social media and consider putting up flyers around your town. This will help get the word out and also help send people your way.
FAQ
How Much Should A 13 year Old Get Paid?
If a 13-year-old is has a job delivering papers or completing yard tasks for people in their town, they can easily bring home at least $100 to $200 a week depending on how often they work.
Keep in mind it's not realistic for a 13 year old to work regular business hours such as working a 9 to 5 job, so pace yourself and consider working between 5 to 15 hours per week.
What Can I Sell At 13?
At 13 years old, you can sell unwanted clothes on platforms such as Mercari and Offer up. You can also sell unwanted cell phones and electronics on platforms such as Decluttr.
Remember, if you are looking to sell items online, make sure to let your parents know and never go alone when selling items to other people. It's a great idea to have the communion between the buyers directly through your parents to be aware of what you are selling and who wants to buy the items.
My biggest advice when selling items is; always go with an adult and have your parents set up the items you want to sell with the buyers.
Can You Get A Paying Job At 13?
Yes, you can surely get paid at 13. Many people will pay students to do tasks such as painting, completing yard work, delivering papers, and so much more.
If you are 13 years old, this post shares some of the best and legit ways to make extra money for this year.
How Can A Teenager Make $1000?
If you set up a solid strategy and plan it out correctly, it's possible to make $1000 as a teenager. To help you achieve this goal, I highly recommend brainstorming some ideas with your parents on how you can earn $1000.
While this will take work, it's totally possible, and to help you accomplish this goal, study other teenagers who have been successful in earning $1000 and see the different things they did to earn it.
Can A 13 year old Work At Mcdonald's?
Unfortunately, from my research, a 13 year old can't work at McDonald's. For an entry-level job as a crew member, you must be 16 to work at McDonald's, but in some places, you can work there if you are 14 or 15 with a work permit.
If you are interested in working at McDonald's, make sure to contact your McDonald's directly to see what the hiring age is for that location.
Can A 13 year old Work At Walmart?
To work at Walmart, you must be 16 years old and 18 years old to work at Sam's Club. So to work at these stores, you will have to be a little older.
Can A 13-year-old Work At Dollar Tree?
Dollar Tree requires their workers to be at least 18 years old with a high school diploma. So currently, this wouldn't be an option for a 13 year old.
Can a 13-year-old work at Chick Fil A?
If you are thinking about becoming a Chick-Fil-A worker, keep in mind the required age is 16 for an entry-level job at this company. So, currently, this also wouldn't be an option for someone who is 13.
Final Thoughts On How To Make Money As A 13 Year Old
If you're wondering how to make money as a 13 year old, we hope this post has been helpful. We've shared 30 ways for 13 year olds to make money in their spare time. Picking up a job can also help teenagers with leadership skills and help them get prepare for working after high school.
If you want to make money, it doesn't matter your age because the opportunities are endless! Whether you are 13 or 20, there is always something that can be done to bring in some extra cash.
We hope this post has given you a few ideas of how you can get started making money as soon as possible, and we look forward to hearing about any success stories from our readers!