If you are doing some background checks to determine if Swagbucks is legit, this review is for you. On the face of it, earning money by doing surveys might seem like an easy task.
Swagbucks is a credible site that offers more than just survey tasks. Since joining Swagbucks in 2015, I have earned over $11,000 from the platform.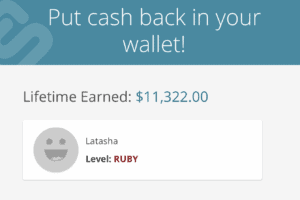 I am now a Ruby member, meaning I have accumulated over 1 million points, which I redeemed for gift cards and PayPal cash over the years.
As a side hustle coach, I've learned first-hand how to earn money on Swagbucks in 6 easy ways. Completing surveys alone won't make you rich but can cover some recurring light bills. Keep reading to learn more about other ways to earn money on Swagbucks.
What is Swagbucks?
Swagbucks is a reward program that awards members gift cards or cash for various online activities. You earn SB points for answering surveys, scanning grocery receipts, shopping online and playing games. The points, called SB, are redeemable for cash and gift cards.
Is Swagbucks Legit?
Yes, Swagbucks is legit. You can earn money from shopping and participating in Swagbucks activities. There are complaints regarding account deactivations. It is often a result of failure to comply with the Terms and Conditions. Review the Terms of Use section on the app or site.
How Does Swagbucks Work?
Once you sign up on Swagbucks, you can immediately start online surveys for points. Online shopping also earns you SB points and cashback on purchases. Participating stores include Amazon, Walmart, Kohl's, eBay, and more.
Swagbucks also offers daily polls and games in which members can participate. The rewards store shows the gift cards you can get for your SB points. Alternatively, you could get cash back through Paypal.
How Can You Earn Money On Swagbucks?
You earn cash on Swagbucks by redeeming your SB points. 100 SB points are equal to $1. All payments take about 10 business days through gift cards or Paypal. Most Swagbucks members earn $100- $200 per month.
6 Ways to Earn Money on Swagbucks
1. Complete Surveys
Participating in a survey earns you up to 300 SB points. You only need to provide honest opinions regarding a product or service. Some brands also offer free product samples to surveyors. The surveys are simple and take a few minutes to complete. A daily poll is also posted on the site to help you earn extra points.
2. Scan Store Receipts
You can also get SB rewards when you scan receipts into the Swagbucks App or upload them to the website. You can get up to $40 cash back on specialty items you buy at the as well as cash back on everyday purchase items like produce, beverages and pantry items. You can also get SB points simply for uploading receipts from just about any store.
Using this part of the Swagbucks is probably the easiest and one of the fastest ways to get cash back and free gift cards.
3. Join the Referral Program
Each time you refer someone to Swagbucks, you get redeemable bonus points. You also get 10% of your referral's earnings as long as both accounts are active. Share your referral link via email, Facebook, Twitter, and other social media platforms.
4. Shop and Earn
Swagbucks features a 'Shop and Earn' section on both the app and website. You can earn upto 20% cashback when shopping on Swagbucks. For instance, spending at least $25 on a purchase will earn you 25 SB points (1% cashback). Plus, new members receive a $10 bonus if they use the cash back program within 30 days of signing up for Swagbucks.
Partnering stores include Amazon, Macy's, GAP, Walmart, and more. It takes 32-75 days from the shipping date to receive your SB points. During this timeframe, members can return purchases if they're dissatisfied.
5. Play Games Online
You can earn SB points by playing your favorite games on Swagbucks. All you need to do is sign up for a new video game app. You also earn from in-game purchases and reaching a certain level within a set period. Participating in Swagbucks Live Games also earns you points, which are redeemable for cash.
7. Discover Special Offers and Earn
If you're always on the hunt for special deals, this could be a viable opportunity to earn some side income. Swagbucks has a list of trusted partners with offers and exclusive purchase deals. As a Swagbucks member, you can get notified once special offers are active using the SwagButton browser extension.
8. Watch Videos and Earn
It is easy to earn money with Swagbucks by watching a few videos. However, the Swagbucks Watch program is not as active as it used to be. While there will not be as many videos to watch, it is still a viable method of earning that is worth trying out.
You will not earn much, but making money from videos is entertaining. The content varies from news to viral videos and comedy clips. Each video lasts between 15-30 minutes. You can expect to earn up to 3 SB per playlist.
Tips To Maximize Swagbucks Earnings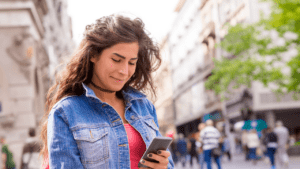 There are a few viable ways to optimize your earning potential at Swagbucks. Here are the 4 tried and tested tips.
1. Join the Swagbucks Referral Program and Promote It on Your Social Media Platforms
The Swagbucks Referral Program lets participants share referral links with their friends via social media. Members with solid engagement on top social media platforms are eligible to join the Swagbucks Referral Program.
You will earn 10% of the referral's earnings. However, Swagbucks does not encourage random social media accounts with your referral link. It's worth noting that the commission doesn't accrue on sign-up bonuses, Daily Goal Bonuses, Swag Codes, or other related promotions. To get started, click here to invite some friends.
2. Check the Apps Daily for Opportunities
You can get a hold of daily gigs on Swagbucks from the convenience of your phone. All you need to do is set alerts to get notified anytime there is an opportunity on the platform.
Besides inviting friends, watching out for new surveys would help supplement your total earnings. The Swagbucks mobile App pushes custom notifications on gigs you want to participate in.
You can also add the SwagButton to your browser as an extension. Downloading the extension includes a $10 welcome bonus if you spend at least $25 in a store featured on Swagbucks.com. Make sure to shop within 30 days of registration to earn about 1000 SB points, equivalent to $10 in value.
The SwagButton extension also gives your updates on new 'Swag Codes' you could use to earn some passive income. Swag Codes are code phrases issued by brands to create a fuss around the company's site and make visitors go back a lot more often.
Other ways to earn daily on Swagbucks include watching entertaining videos, playing games, and searching the web. The opportunities are sometimes limited to Swagbuck's partners. Swagbucks also offers surveys regarding your shopping experience from various participating retailers. While you may get rewarded for downloading a game, there are instances where you will need to take a specific action before earning from Swagbucks.
It is best to first download free apps and games. Making money by paying for a premium app to earn a few Swagbucks points is somewhat impossible.
3. Use the Swagbucks Search to Search the Internet to Earn Points Passively
Making Swagbucks your default search engine instead of Google or Bing is arguably one of the easiest ways to build a passive income stream. It is practical to make Swagbucks your default browser without altering your typical search results.
You can get 20 SB points by making Swagbucks your default search engine. For every 10 to 20 searches, you can expect to earn between 10 and 25 SB points.
However, the total passive earnings depend on the type of search queries. If you're using Swagbucks for your daily searches, chances are high that you could earn from $250 to $300 after 6 months.
4. Sign Up for Free Trials in the Discover Section
Swagbucks members are eligible for lots of Discover deals. Some will require you to have an active subscription to earn SB points. For this reason, you want to cancel the subscription if you do not want to keep it. You can get paid in cash or gift cards redeemable in retailers like Walmart and Amazon. Here are some of Swagbucks top money-making offers in the Discover section that you can check out and earn Swagbuck points.
1. GetUpside: Get 1,000 SB ($10)
Save up to $0.25/gallon on gas and get $10 free with the GetUpside gas savings app. Sign up and enter promo code AFF25 to get your $10 bonus
Upfront transfer required: $0
Total earned from Swagbucks: $10
2. Chime Bank: Get 20,000 SB ($200)
Open a Chime account and receive at least 2 qualifying direct deposits in your account, the first one within 30 days and get a $200 bonus. Switch it up with HR for your paycheck this month.

Upfront transfer required: $0
Total earned from Swagbucks: $200
3. DoorDash: Get 10,000 SB ($100)
Get $100 when you sign up to be a Dasher and make one delivery by car or bike.
Upfront transfer required: $0
Total earned from Swagbucks: $100
4. Neighbor: Get 500 SB ($5)
Neighbor is "Airbnb for storage". Rent out your unused space (closet, garage, etc.) and earn extra money each month. List your space and earn 5000 SB or $50.
Upfront transfer required: $0
Total earned from Swagbucks: $50
5. Robinhood: Get 4,500 SB ($45)
Get 4,500 SB ($45) when you sign up for Robinhood and make your first deposit of at least $5.
Upfront transfer required: $5
Total earned from Swagbucks: $40+ $5 you invested in Robinhood, which you can withdraw
Swagbucks FAQ
Does Swagbucks Pay Actual Money?
Yes, you will earn real money with Swagbucks. Members earn SB points for daily online tasks. They can be converted to cash or gift cards.
How Much Is a 1000 Swagbucks?
100 SB is equivalent to one dollar in cash. You will make $10 after earning 1000 SB points. To redeem your points, you'll need to spend at least $25 at any of Swagbucks' featured retailers.
How Do I Turn My Swagbucks Into Cash? (Using the PayPal Feature)
You can either turn your points into cash using PayPal or gift cards. To use the PayPal feature, make sure the names on your account match those on Swagbucks. Your PayPal email must also match the one you used to sign up on the survey platform.
Most of all, your PayPal account needs to be linked to a bank account and confirmed by the bank via a unique code that's sent to your registered email address or phone number.
Which Is Better, Swagbucks or InboxDollars?
Swagbucks and InboxDollars share similarities in terms of how members can earn. The only notable difference is that InboxDollars allows you to earn actual money. At the same time, Swagbucks rewards its members with points you can redeem into cash or gift cards after reaching a specific threshold.
While both have lots of deals and surveys, Swagbucks tends to be larger in operations since it has more partners. It also has a higher sign-up bonus than InboxDollars. Overall, there's more to reap from Swagbucks.
Do You Have to Report Swagbucks for Taxes?
Yes. If you earn over $600 taking surveys Swagbucks will file a 1099 form to the IRS on your behalf.
The company secures your personal information and promises not to sell or share it.
What Is the Swagbucks Member Recognition Program?
The Swagbucks Member Recognition Program recognizes and rewards loyal Swagbucks members based on SB points earned. Members from the United States, England, Australia, and Canada can enroll. The program has ten levels of recognition, ranging from Pearl to Diamond. Each level has its own set of benefits.
Final Thoughts on Swagbucks
Making money on Swagbucks is fun and easy. All you need to do is find the right channels that work best for you. If watching videos or downloading apps does not suit you, there's an option to do surveys.
You can also do everything from joining the referral program to scanning shopping receipts if your schedule is flexible. While there are other internet survey sites, Swagbucks allows you to try different earning options. Are you currently using other platforms to earn a side income? Please let me know in the comment section below.