Participating in focus groups is one of the best ways to quickly make extra money. I have participated in a fair number of focus groups, and since my experience with focus groups has been amazing, I always recommend certain ones to my readers and friends.
Some years ago, I participated in a focus group that paid me to give my opinion on different diapers. After the focus group was complete, I received $250 for my time for 2 hours of my time.
So, I recently did research about one of the most talked-about focus groups– Apex Focus Group. While focus groups are a great way to make extra money you always want to make sure that the ones you sign up for are worth the time and effort.
So in this post, I will review one of the most commonly used focus group companies, Apex Focus Group. We will cover if they are really legit and if it's really worth the time to sign up for right now.
What Is Apex Focus Group?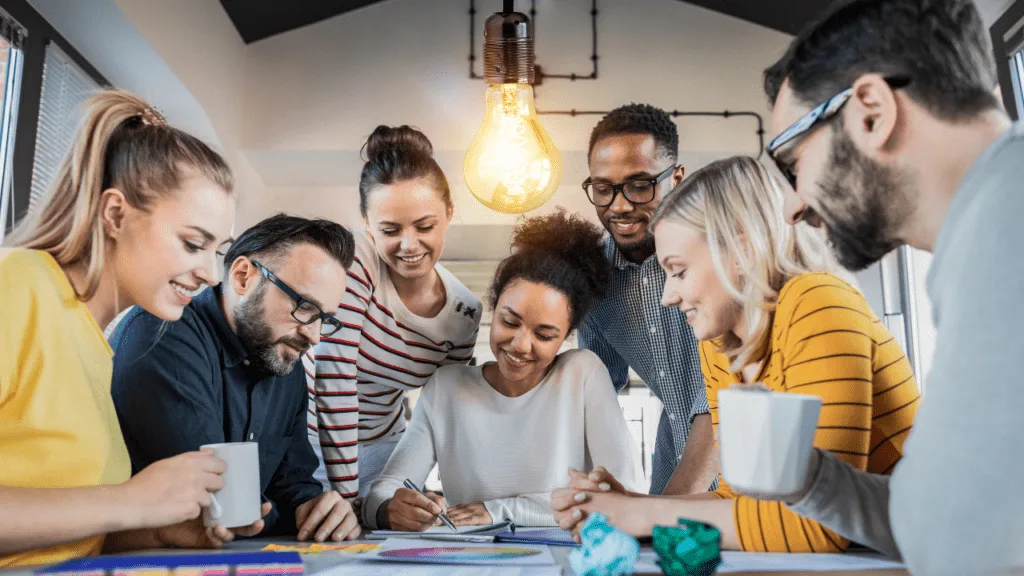 Apex Focus Group helps you find the best focus groups in your area. They help connect individuals looking to join focus groups and the companies that offer legitimate focus group opportunities. So the professionals at Apex Focus Group work directly with some of the top market research firms.
Additionally, they provide information on how to find and join clinical trials and survey panels which are also paid opportunities.
Here is a breakdown of the market research services that they currently offer.
Like most paid survey or focus group websites Apex Focus Group will ask you a list of questions when you sign up to help find the best opportunities for you. These questions also help them narrow down which focus group studies or panel studies they should email you daily.
Is Apex Focus Group Legitimate?
With limited knowledge on the internet, the quick answer is Yes, Apex Focus Group is legitimate and isn't a scam but many people who have participated in a study with them say it's not really worth the time in some cases. Since this focus group is fairly new they don't have a Better Business Bureau rating which could help give more insight on whether this focus group is the best option.
Currently, on Glassdoor, they have a 2.9 rating out of 5 from different individuals who have worked with the focus group. From my research, there are some individuals who had a great experience with the Apex Focus group while others express why working with them wasn't worth the time or effort. So it's fair to say the votes are completely slipped between both sides.
Additionally, the most common complaint I have seen from the reviews on Glassdoor is that most people don't qualify for the different panels and focus groups which isn't a huge red flag but can be frustrating to some.
I saw one reviewer on Glassdoor that said he applied to seven to eight different studies and actually got picked for one which was a great experience for them. So, it looks like you may have to apply for multiple panels or focus groups before landing one.
While Apex Focus group is legit make sure to do additional research to see if it's the best fit for you since many people said it's not a scam but many have also said that they didn't get picked for many studies.
So, it might be a great idea to keep your options open and look for additional ways to make extra money such as completing tasks such as watching videos on Swagbucks or completing video surveys on Mindswarms. To see reviews on Glassdoor about Apex Focus Group click here.
Is Apex Focus Group A Good Job?
From a reviewer on Glassdoor, it seems that the overall experience with Apex Focus Group was good but they didn't qualify for many studies before landing their first one.
Keeping in mind that most people don't qualify for many studies I wouldn't consider Apex Focus Group an actual job but more of a side hustle that you can add to your list to possibly make money from each month or not.
How Does Apex Focus Group Work?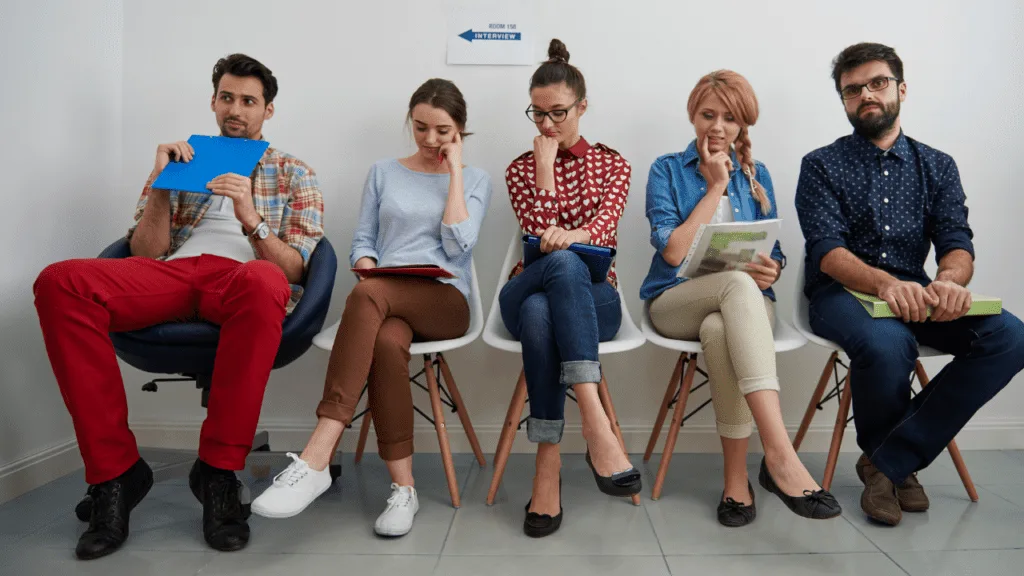 On the Apex Focus Group website, they have a page with a list of different opportunities for survey panels, clinical studies, and focus groups. When you sign up for Apex Focus Group you gain access to the different studies and you also gain access to the higher-paying focus group studies.
On the studies page, you will see information such as the topic of the study, the company, the payout, location, and the age for the study. This will help give you an idea of the type of studies you can apply for and the ones you find interesting. When you select a study you will be asked questions to see if you qualify for the study.
How Much Does Apex Focus Group Pay?
While it seems harder to qualify for most studies and panels on this website it does seem to have payouts on the higher end.
On their sign-up page, you will find various studies ranging from $50 to $500+ if accepted. A reviewer on Glassdoor stated that he was accepted into a clinical study with a payout of $1200. Like most, he stated that he applied for numerous studies before landing one but he continued to say the payout made it worth the wait.
So, while this side gig isn't going to make someone rich it could be a good one to add to your list to cover expenses such as eating out or gas.
Apex Focus Group Overview: Cons & Pros
Below are the biggest cons with Apex Focus Group on the Glassdoor website.
While there are legit cons about Apex Focus Group here are some of the cons I have found from participants on Glassdoor.
Is Apex Focus Group A Scam?
One can see why someone might be a little wary about signing up for Apex Focus Group from the cons and reviews.
But there are still many reviewers that speak positively of Apex Focus Group, such as having a great overall experience with the company and that the payout is amazing once accepted into a study.
If you are looking to sign up for Apex Focus Group to make extra money, I highly recommend checking out the reviews on Glassdoor and checking out the official Apex Focus Group website.
This will help shed some light on if this side hustle is a good fit for you. Remember that opportunities seem to be low, but once accepted into a study, the payout seems pretty well.
What Are Some Apex Focus Groups Alternatives?
Mindswarms
Mindswarms is a legit research company that paid its participants to complete video surveys about different topics and products. When you get accepted into a study with Mindswarm, you will be required to record a video of your answers. Once your recording is finished, you upload the recording onto the Mindswarm platform for review, and if it's accepted, you will earn between $50- $100 via PayPal. Below is a payment from Mindswarm from my video survey on groceries.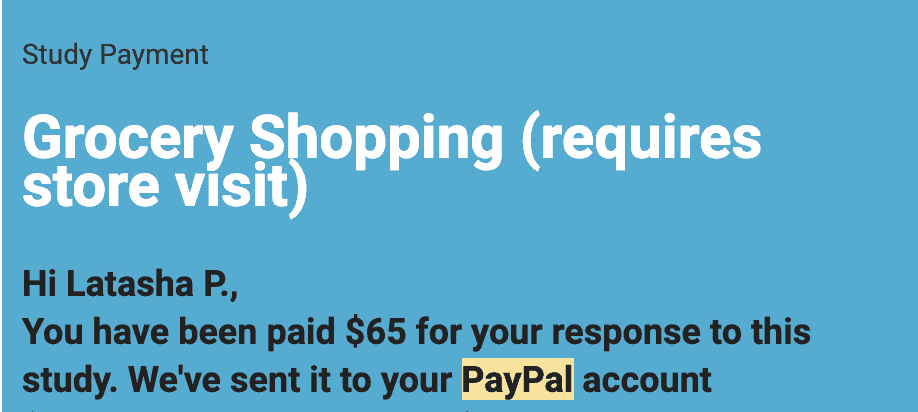 I have personally got accepted into studies with Mindswarms and gotten paid within' 24 hours via PayPal. This research site is definitely one of my favorite ones because they have great topics, and I actually have gotten accepted into many studies since signing up. I highly recommend them if you don't mind showing your face on video online.
User Interviews
User interviews believe that fast access to quality participants is the key to insight and discovery. On their website, you will find a list of paid research studies that you can apply for and get paid. Once you sign up, they will send you more studies when they become available as well.
Swagbucks
If you are looking for a legitimate way to make extra money on the go, I highly recommend Swagbucks. On the Swagbucks website, you can get paid to watch videos, complete surveys, sign up for offers, and more. Once you complete the tasks, you will earn points called "Swagbucks". Every 100 points equals $1 dollar. So if you have earned 500,000 points, it is equal to $5,000.Those points are redeemable for PayPal cash as well as gift cards to places such as Walmart, Target, Starbucks, and more.
Since joining Swagbucks a few years ago, I have earned over 700,000 points which equals to $7,000.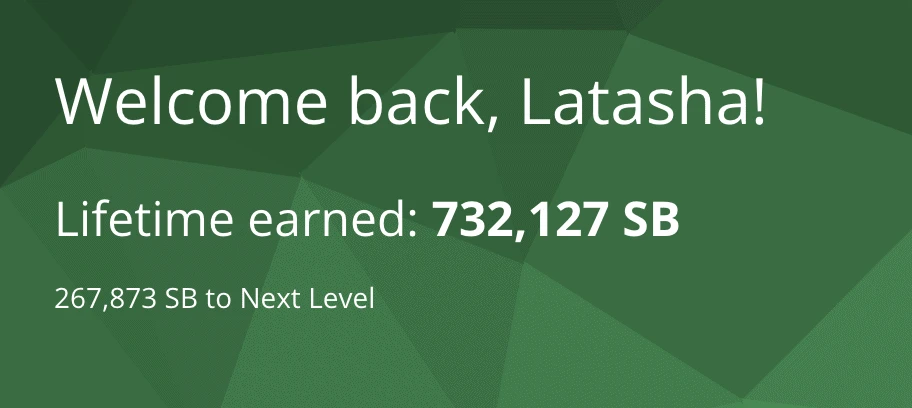 I will also note that I have gotten my gift card or PayPal payment from them within 7 days of redeeming the points and customer service is great with Swagbucks as well.
If you are looking to earn the most points on the site I recommend referring others to the site or using Swagbucks as your search engine. I highly recommend Swagbucks if you are looking to make extra money on the go. Click here to grab a free $10 bonus for signing up.
Respondent
The Respondent platform offers research surveys for individuals to make extra money. They specifically look for professionals in fields such as technology, business, software development, sales, and more.
To get started sign up and then verify your profile with your work email. Then after that, go to the list of studies available and apply for the ones that fit your background.
They will also send you research studies that fit your profile as well via email so I would recommend creating a separate email for this site as well.
When you get invited into a study, you will be able to select a time that fits within your schedule. Then after that, you will get paid via PayPal for your time. You can also earn money by referring your friends and family to the platform as well.
Are Focus Groups Safe?
Yes, paid focus groups are completely safe and a legitimate way to make extra money. In fact, many focus groups have a great payout for your opinions on different products and services.
Many market research companies depend on focus groups to help them get an understanding of what their customers need and want with different products.
Keep in mind that while many focus groups are legit, they are a handful out there that aren't, so make sure to research to see reviews of every focus group you are interested in.
Why Do People Go To Focus Groups?
Focus groups are usually used to gather information and people's opinions about different topics and products. Focus groups help give companies an idea of what people are thinking at the moment about a product or topic. This information helps those same companies create the right products for their target audience.
On top of that focus groups are a great way to make extra money fairly quickly for giving your opinion.
Is Apex Focus Group Real Or Fake?

Apex Focus Group is a real company, but with a low acceptance rate, I think this focus group isn't worth the time. So, while it's real, it might take awhile to actually earn anything from the platform.
Final Thoughts on Apex Focus Group
While Apex Focus Group has plenty of split reviews, it is safe to say that once you get accepted into a study, the pay is great. We can also conclude that while the pay is good for some studies it may take a long time to get selected for an opportunity so you may have to wait longer than excepted.
Apex Focus Group isn't a scam and has had some participants who have expressed how amazing the company is, but with a low acceptance rate with studies, it may not be worth the time and effort for some.
So, if you aren't in need of money fairly quickly, you could put this side hustle on your list as a backup or just as a side gig.
Alternatively, you can look into other legit focus group sites to make extra money such as Mindswarms, Respondent, and UserInterview. Have you tried Apex Focus Group? If so, how was your experience? Let us know in the comment section below.
Related Posts: