25 Fun and Cheap Date Night Ideas
Raise your hand if you need a date night with your spouse? I know life goes by fast and at times it can be hard to plan out a date night with your partner. So I decided to make a list of fun and cheap things to do while enjoying time with your significant other. This post will share 20 fun and cheap date night ideas that won't break the bank. Let's dive right in!
---
1. Have a Movie Night
Did you know you can watch movies on Amazon for free? So, if you don't have cable, Netflix or Hulu you can totally watch a free movie or two on Amazon. Check out Amazon's free movie list by clicking here.
2. Have a Cookout at Your home
If you are looking for an activity to do together you can totally cook an amazing meal and have a cookout in your home or backyard for fun. If you are looking for frugal and amazing meal ideas, I have an amazing post that shares over 30 Frugal meal ideas you can try today. Check out the post by clicking here.
Bonus:
While you are having a cookout at home you can also play games online on sites such as Swagbucks. Swagbucks is an amazing site where you can earn money from playing games, watching videos, and completing surveys online. Since I have joined I have earned over $4,000. Click here to join Swagbucks and earn $10 instantly.
3. Go Bike Riding
In my town, you can actually rent out bikes and ride around the Chicago area. So, if you have a bike or if your town lets you rent bikes totally go for a bike ride with your spouse.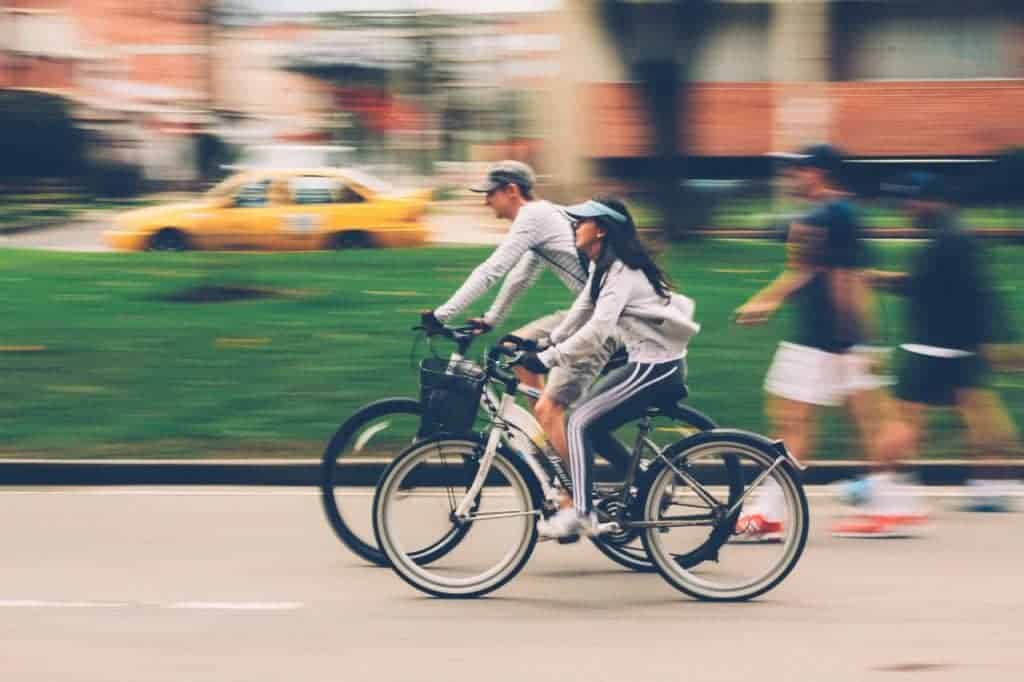 4. Have A Game Night
Do you have any board games or games in your home? If so, you can get your spouse together for a fun night of games right at home. Here is a list of some of the top board games ideas !
5. Make Your Living Room Into A fort
This is a fun activity that my husband and I have done a ton of times for a fun night. You can rent a movie and order food ( or cook your favorite dish) and have fun in a homemade fort right in your living. My husband is amazing at making homemade forts with sheets and covers.
6. Go To Free Concert
Search for different free concerts around your town and have a super nice date night with your partner hearing live entertainment.
7. Make Extra Money Online
Take advantage of the time with your spouse and make extra money online. If you are looking for different ways to make money online you can check out the survey sites listed below. I currently make an extra $200 + from different survey sites each month.
You can also look into doing a focus group together and check out these amazing focus group companies:
8. Take Advantage of Rakuten
Did you know you can earn up to 10% from restaurants.com from Rakuten? Pretty cool, huh? On restaurant.com you pay $10 and get a $25 gift card. So, if you are looking for ways to save on dinners you can sign up for Rakuten and get a $10 gift card by signing up with my link by clicking here.
9. Go For A Walk Around town
You can turn a walk around the town into a total adventure because there are so many things to do in each town. You can also drive to the next town over and park and explore that town with your spouse.
10. Watch A Movie In The Park
A lot of towns have free movies that you can watch throughout the summer. Check your local listing on a Google search to see what free movies your town is showing this year.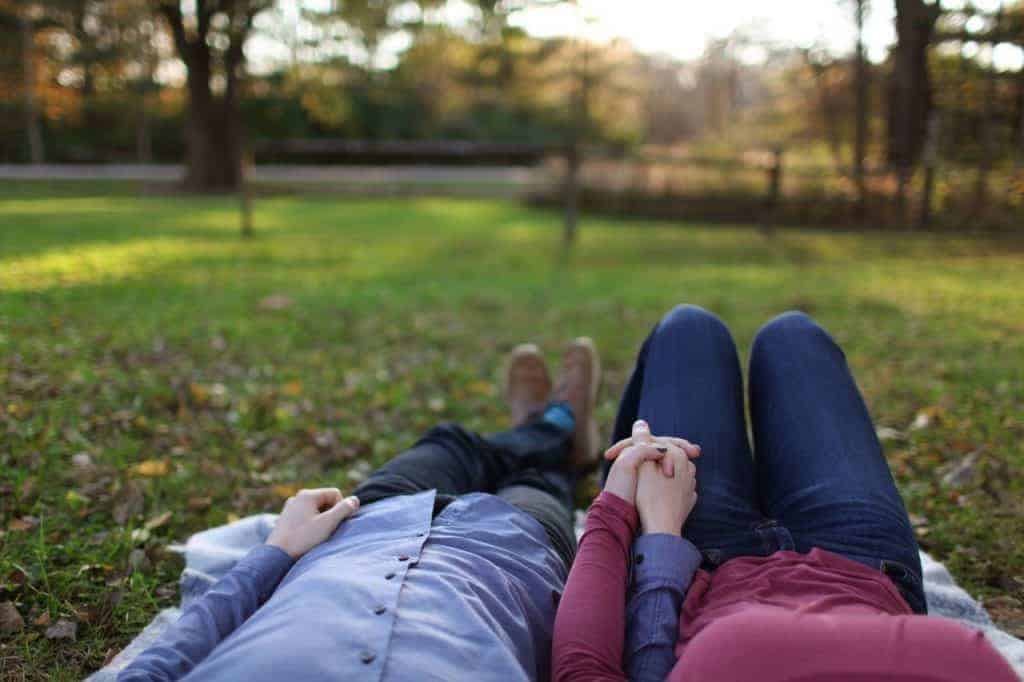 11. Go to the Beach
If you have a beach near, you can hit it up fo' free! At the beach, you can go swimming, have a free picnic, BBQ, play games and more. The beach is one of my favorite places to hang out with my husband.
12. Get A Couple Massage
Getting a couple's massage can be a very relaxing way to start off your day. Check out Groupon to find amazing deals on couple massages for your and your spouse.
13. Visit a Museum
Another great date day can be right at the museum. Check out the free museums in your town online to see which ones offer day passes and totally check them out.
14. Take A Paint Class
I have seen so many couples take a painting class and it looks super fun. Even if you aren't the best artist you can still have fun painting with your partner. I plan to check out a painting class with my husband this year.
15. Find a fun activity on Groupon
Not only can find an amazing paint class deal on Groupon but you can find coupons for other activities such as golfing, laser tag and more. If you are looking to save money totally check out Groupon to find deals in your town on activities.
16. Go Camping
If you are into camping and you team up with your spouse and go camping for a fun date night.
17. Visit local open houses
If you are currently looking for a new house you can check out local open houses around your town. Since I am currently house shopping with my husband this year, I often get ideas from different open houses on how to decorate my new home. Most of the time different open houses will have little snacks that you and your partner can enjoy. So you turn the day into a fun adventure.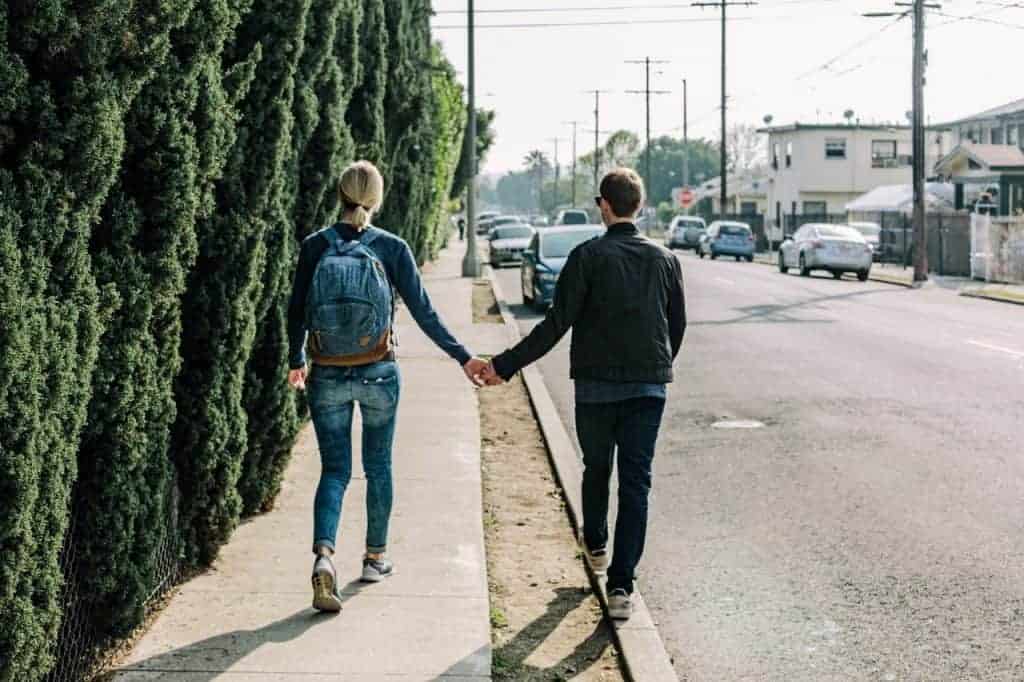 18. Make a Couple's Bucket List
If you have free time with your spouse make a couple's bucket list of all the things you want to do together around the world. You can get poster boards or just write out the bucket list on paper.
19. Paint A Picture Together
If you like to paint and draw you can get some poster boards or adult coloring books and have a fun night of crafts.
20. Go on a Road Trip
If you are feeling super adventurous go on a road trip with your spouse. You can see the different towns and get the chance to spend a ton of time with each other.