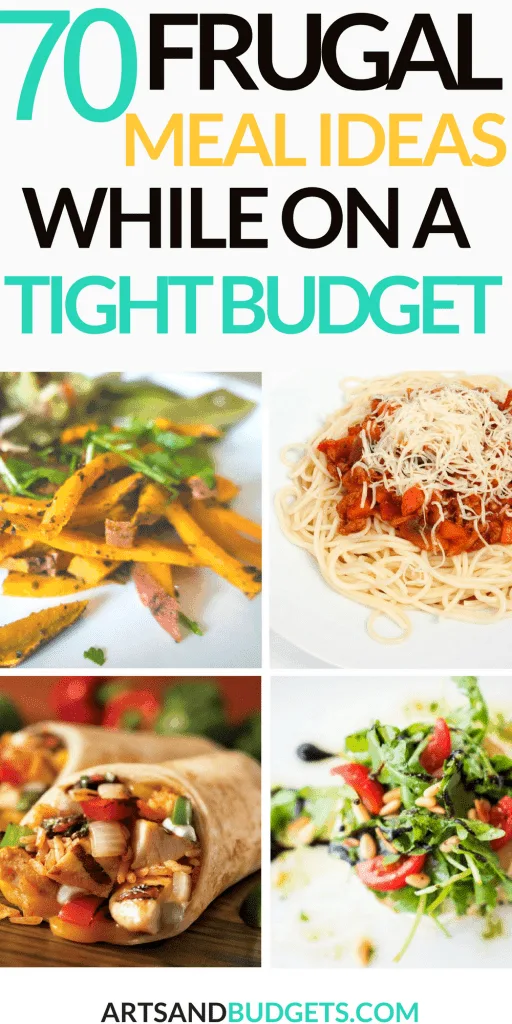 Are you looking for frugal meal ideas for a big family?
Or are you looking for frugal meals ideas for when you are tight on money?
If so, perfect!
I was in the same boat as you a few months ago!
I recently had a conversation with my husband and we decided that we only want to go to the grocery store once a week to save money. The only exception would be an emergency day to get items that we missed on our grocery day. For the past 4 weeks, our new weekly grocery plan has been working wonderfully for our savings.
Since I come from a family that loves to eat a large variety of foods I would go to the store multiple times a week and I would normally spend over our budget.
So, my husband and I decided to set up a plan to only go to the store once per week and so far it's working! What I realized was that a person can spend much more if they go to the store numerous times throughout the week rather than just going once per week.
I also noticed how expensive food can be going almost every day to get items. So my husband and I knew that we needed a new plan so I decided to search for the best frugal meal options to add to my list of food to get for each week.
To my surprise, I came up with a list of over 70 different frugal meal ideas for Chicken lovers, Beef lovers, and Vegetarian lovers. I tend to eat a lot of meals that have chicken in them so I went on a hunt to find some new meal ideas I can try for my family and I absolutely love them.
So in this post, I will share over 70 frugal meal ideas you can try out this week for fun.
---
70 Frugal Meal Ideas For A Tight Budget
1. Frugal Chicken Meals
So, let's start with my favorite type of meat, Chicken! Chicken is probably my favorite food ever! There are so many different dinner ideas that a person can try that the options are almost endless.
I normally have at least 3 to 4 chicken meals in my household for the week. Since I have a toddler and newborn they don't get much of the chicken but my husband and I eat a great deal of it on a daily basis.
One of my favorite frugal chicken meals is Chicken Tacos. You can literally make chicken tacos for a family of 5 for under $20. When I go to the store I pick tortilla, lettuce, tomatoes, ground chicken, onion, taco seasoning, and sour cream for under $20! So, if you are looking for a quick and delicious chicken meal to try out first totally make it a taco night.
Since I was a big fan of chicken tacos I knew that I wanted to find other similar meals so when I started mapping out my chicken meal plan for the first week I came across 20 of the best chicken meals on the planet. Ok! Maybe not the whole planet but the best to me! =)
The best part is that most of the meals you can get the ingredients for under $20 bucks. If you are looking to save more money on your groceries check out places such as Walmart and ALDI. Whenever I shop at ALDI I always spend way less than I would at other stores. ALDI also has great fresh fruit and vegetable section now which is a huge plus in my book.
If you are looking to save even more money you can also check out the app Ibotta! You can earn money back from the groceries you buy with this app which is uber amazing to me!
With this app, you first add offers on great products by completing simple tasks. Then once you go shopping you can buy the products you selected on the app at any participating store. After that, you can redeem your offers by taking a photo of your receipt.
The Ibotta team will match the items you brought to the offers you selected and give you the cash! To find out more about Ibotta click here!
Below is a list of over 20 Chicken meal ideas you can try in your home this week.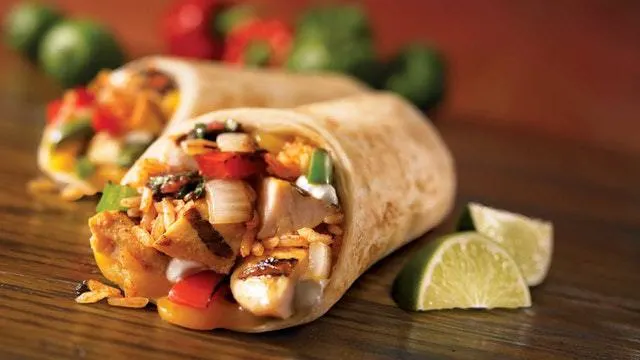 Crock Pot Chicken and Gravy by The Country Cook
Black Pepper Chicken by Rasa Malaysia
Chicken Cordon Bleu Wraps by The Best Blog Recipes
One-Pan Chicken Burrito Bowl by No. 2 Pencil
Easy Greek Roasted Chicken by Lauren Greutan
Baked Chicken Parmesan by Cakes Cottage
Homemade Chicken Tenders by Six Dollar Family
Creamy Chicken Piccata by Cooking Classy
Southwestern bean Chicken by The Gracious Pantry
Slow Cooker Chicken Marsala by Dinner at the zoo
Crockpot Sweet Hawaiian BBQ Chicken by The Frugal girls
Grilled Chicken Wraps by My Kitchen Escapades
Crockpot BBQ Ranch Chicken Drumsticks by The Frugal Girls
Chicken Cacciatore Slow Cooker by Freebie Finding Mom
Homemade chicken noodle soup by Simplistically Living
Easy Chicken Bake by Ann's Entitled Life
Lemon Chicken by Hillbilly Housewife
White Chicken Chili Crockpot by Gluten Free Daddy
Crockpot Cheesy Chicken & Rice by Family Fresh Meal
[optin-monster-shortcode id="lqgchelhso7fhybvnjmq"]
2. Frugal Red Meat Meals
Beef is probably my husband favorite type of meat so I wanted to make sure to include it on this list. Currently, I don't eat much beef but I still found some amazing meal ideas to surprise my husband with each week. One meal that my husband absolutely loves that I listed below is called Pepper Steak and rice! This is also a very frugal and delicious meal that you can make for your family that won't cost a lot of money.
When I shop for Pepper Steak and Rice items I normally get small cube steaks ( the ones that are already cut), brown rice, red and green pepper, onion, beef broth, light soy sauce, and olive oil. Every time that I cook this meal my family loves it so it's definitely a total hit in my house.
Below you will find some of the top red meat meal ideas I found and I am pretty sure you will be able to find some awesome meal ideas for your home too. A lot of the different meals below you find the food items for an on budget. If you make any of the meals below, let me know! I would love to see what you and your family thought about them.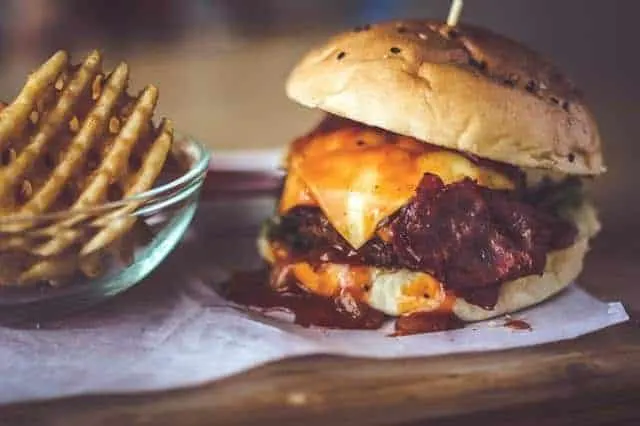 Penne Pasta With Beef by Simply recipes
Cheeseburger Casserole by Written Reality
Beef stroganoff by The Spirited Viole
One Pot Tortellini and Ground Beef Casserole by Foody Schmoody
Sloppy Joe Quinoa Pitas by Fabulessly Frugal
Doritos Taco Salad by Life in the Lofthouse
Cheese Steak Casserole by Who Needs A Cape
Korean Beef by The Girl Who Ate Everything
Crock Pot Beef Tacos by Frugal Foodie Mama
Taco Spaghetti by Plain Chicken
Beef Stuffed Zucchini Boats by Gimme Delicious Food
Old Fashioned Goulash by My Incredible Recipes
Pepper Steak and Rice by South Your Mouth
Mongolian Beef by Savory Tooth
One Pot Lasagna by Carl Bad Cravings
Classic Baked Ziti by Budget Savvy Diva
Pizza Casserole by Allrecipes
Beefy Cheesy Tortellini Bake by Five Hear Home
Baked Spaghetti Pie by Mom 4 Real
Easy Baked Ziti by The Country Cook
One- Pot Eggplant Pasta by Buitioni
3. Frugal Vegetarian Meals
I have been eating more vegan and vegetarian meals lately so I am glad that I found 20 veggie meals that any vegetarian can try.
After having my last son I decided that I wanted to get back in the swing of things of eating better. So, my meal plans looked a lot like some of the meals ideas listed below. I normally get a ton of fruit and greens such as spinach and kale to mix in with my meals as well.
I just recently started looking into more green and leafy meals and I absolutely love them. I am actually thinking about trying a vegan diet starting next month and some of the meals listed below gave me some great ideas! If you are already vegan and make vegan dishes please feel free to share some tips below on how to transition. Since I really love chicken I am thinking it might be a little hard but I am up for the challenge.
Another huge plus is that most of the ingredients for the vegetarian meals on this list you can find while on a budget. You can also find some of the food items at places such an ALDI! The ALDI by my house is legit one of the best I have seen. Their food is always fresh!

Broccoli Fettuccine by Budget Bytes
Spinach Lasagna by Savor + Savvy
Vegan Chickpea and Rosemary Soup by The Blender Girl
10 Minute Pasta by Oh She Glows
Protein-packed twice baked potatoes by Pass the Plants
Vegan Corn Fritters by The Stingy Vegan
Easy Veggie & Black Bean Enchiladas by Vegan Insanity
Vegan Fried Rice by One Ingredient Chef
Pizza Pockets by Hot for Food
Buffalo Chickpea Lettuce Wraps by Pass the plants
Veggie Chilli by Cookie + Kate
ChickPea Salad by Whole Living Lauren
White Mac & Cheese by The Savory Vegan
Roasted Sweet Potato and Black Bean Quesadillas by Don't Go Bacon My Heart
Cauliflower Buffalo Pizza by This Savory Vegan
Sweet Potato Black Bean Burger by Happy Healthy mama
Vegan Lasagna by Vegetarian Gastronomy
Vegan Mashed Potatoes by Emile Eats
Vegan Spinach Artichoke Quesadillas by This Savory Vegan
Hummus Vegetable Wrap by Emile Eats
Balsamic Roasted New Potatoes by Wallflower Kitchen
Avocado and Sun-Dried Tomato Pesto Pasta By Crazy Vegan Kitchen
Vegan Grilled Cheese Sandwiches by Peas and Crayons
Buffalo Cauliflower Bites by Veggie Inspired
Sweet Potato and Kale Chilli by Wallflower Kitchen
Creamy Vegan Corn Chowder by Crazy Vegan Kitchen
White Bean and Avocado Baked Burritos by Ceara's Kitchen
Vegan Black Bean and Veggie Enchiladas by Full of Beans
Loaded Cauliflower by Low Carb Maven
---
Related Posts