Are you looking to start an online business but unsure where to start? Well, you are in the right place. Today we will be reviewing Tailor Brands, which is an all- in one platform for business owners!
When I first started my business, I didn't have a full roadmap on how to do things such as create a new logo, create merchandise, and set up a business email. Since then, I have scaled my business to six figures, and one of the most important steps in starting a business and growing it is the tools that you use.
So in this blog post, I will review Tailor Brands, an all-in-one shop platform that provides all the tools business owners and entrepreneurs need to turn their ideas into a real businesses. Let's dive in!
What Is Tailor Brands?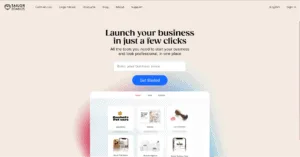 Tailor Brands is an all-in-one platform that helps millions of business owners and entrepreneurs around the world turn their ideas into businesses. Tailor Brands is a branding and design platform that helps businesses of all sizes create professional-quality logos, marketing materials, and brand identities.
The company's powerful AI-powered platform, combined with its team of expert designers, makes it easy for businesses to create custom, professional-looking branding, and marketing materials in a matter of minutes.
The platform uses advanced algorithms to analyze your business, industry, and target audience and create designs tailored to your specific needs. This ensures that your branding and marketing materials are visually appealing and effective in reaching your target customers.
Tailor Brands Features
Here are some of my favorite features on the Tailor Brands platform.
LLC Features:
With Tailor Brands, it's affordable and easy to get your LLC. It comes with all the services legally required for LLCs, like a Registered Agent, Annual Compliance, and much more. If you are looking to start an LLC with your business, check out Tailor Brands by clicking here to get started.
Logo Maker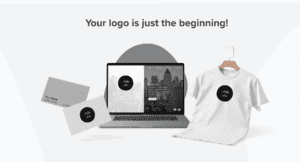 On the Tailor Brands website, you can create your business logo, which can save you the time and energy of figuring it out all by yourself. All you need to do is enter your business name and a few key details, and their website will generate various logo designs for you to choose from.
You can then customize the design further by choosing the font, colors, and layout that best represents your brand.
Tailor Brands offers a wide range of branding and marketing materials in addition to logos. Using the platform, you can create business cards, social media posts, flyers, and more.
Domain Name
Getting a domain name is a must for online business owners in my opinion. With Tailor Brands, customers can easily check availability and purchase a domain.
Create Business Cards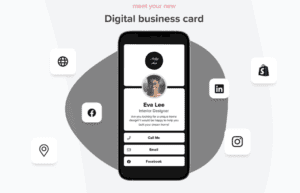 With this platform, you can also get branded digital and physical business cards. If you choose the physical cards, Tailor Brands will ship the business cards directly to your door from Tailor Studios.
Branded Merchandise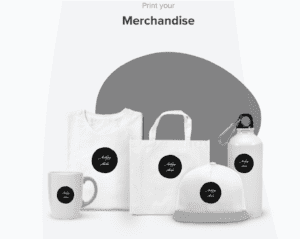 Tailor Brands' platform also makes creating merchandise such as T-shirts and stickers super easy. Branded merchandise can help boost the visibility of your brand and business.
Business Email
You can also create a business email address which can help your business look professional when sending emails online. With this platform, you can boost credibility with a professional email address, powered by G Suite from Google Cloud.
Final Thoughts On Tailor Brands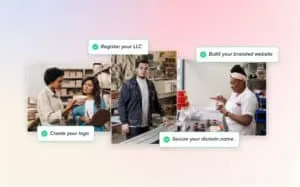 Overall, Tailor Brands is an excellent platform for businesses that need to create professional-quality branding and marketing materials quickly and easily.
Its user-friendly interface and AI-powered design tools make it an excellent choice for businesses of all sizes. Whether you're starting a new business or looking to rebrand an existing one, Tailor Brands is a platform worth considering if you are looking to start a business. Click here to check out Tailor Brands
Additional Resources