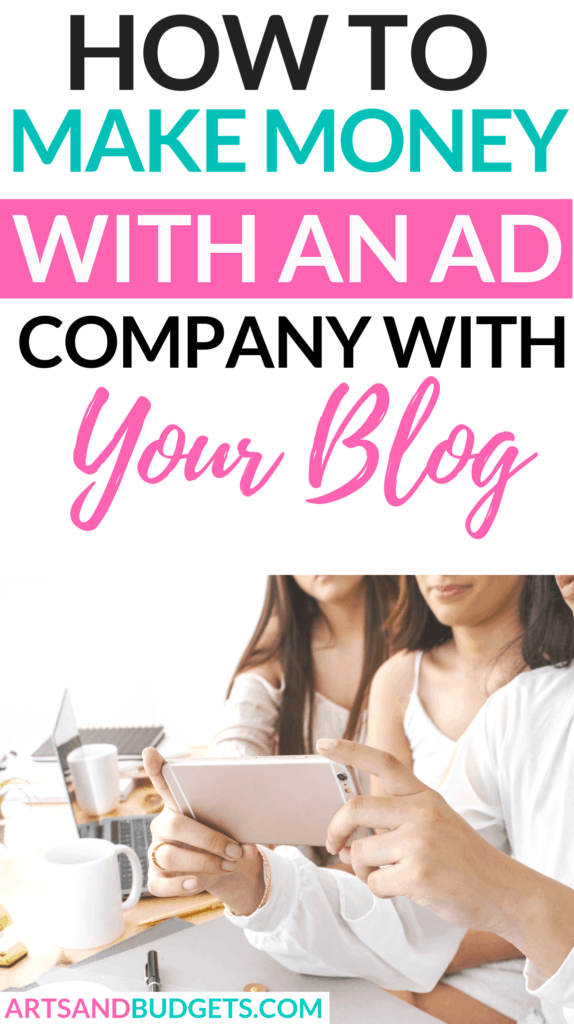 Since 2004 Mediavine has been an internet publisher. In fact, Mediavine is a full-service ad representation company that works with some of the biggest companies to help maximize the value for content creators websites. The team at Mediavine are for publishers by publishers and they help optimize ad placements on their publishers' websites while being their exclusive ad manager. Their main goal is to help their content creators have faster sites, help them grow traffic and to help their users have a better experience while on their websites.
Why Does Mediavine Rock?
Not only does Mediavine have amazing customer service but they also show up when any problems arise. When I became affected by the Pinterest glitch this month and got my account frozen one of the Mediavine support team members got back to within' hours to give me insight on who to contact at Pinterest.
Their team always gives me a better understanding of how to increase my ad income and they are always there to answer any questions that I have about the ad topic.
On top of that, just last month I made over $1000 from having Mediavine ads on my site. It's an amazing way to make passive income on your blog every single month.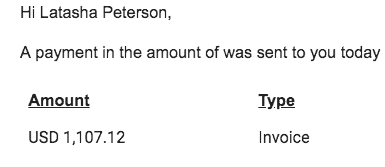 This post will share my personal experience working with Mediavine and how you can get your blog ready to apply to join.
Related Posts
---
How To Make Money With With Mediavine With Your Blog
My Personal Experience With Ads
After joining the Mediavine publisher team I have nothing but amazing things to say about their customer service and team support. They are very supportive and have taken care of my site and are very responsive when I have any questions.
Since joining the Mediavine Publisher team and getting ads placed on my site I have gotten questions such as, "Does having ads on your site affect your readers coming back to your site?" Since I have gotten ads placed on my site I have had only had ONE comment complaining about the ads and that's it.
While being apart of the Mediavine team I have had over 1 million page views & over 800,000 sessions to my site and I have only had a complaint.
So to me, the good definitely outweighs any complaints that I have gotten which have only been once.
Mediavine Bonuses and Benefits
The Mediavine Conference
Every year Mediavine has a conference connecting all their publishers and employees and it's simply amazing. This year I got the chance to actually speak at the conference. Seen below is the line up for the Chicago Mediavine Conference that happened in June of 2019!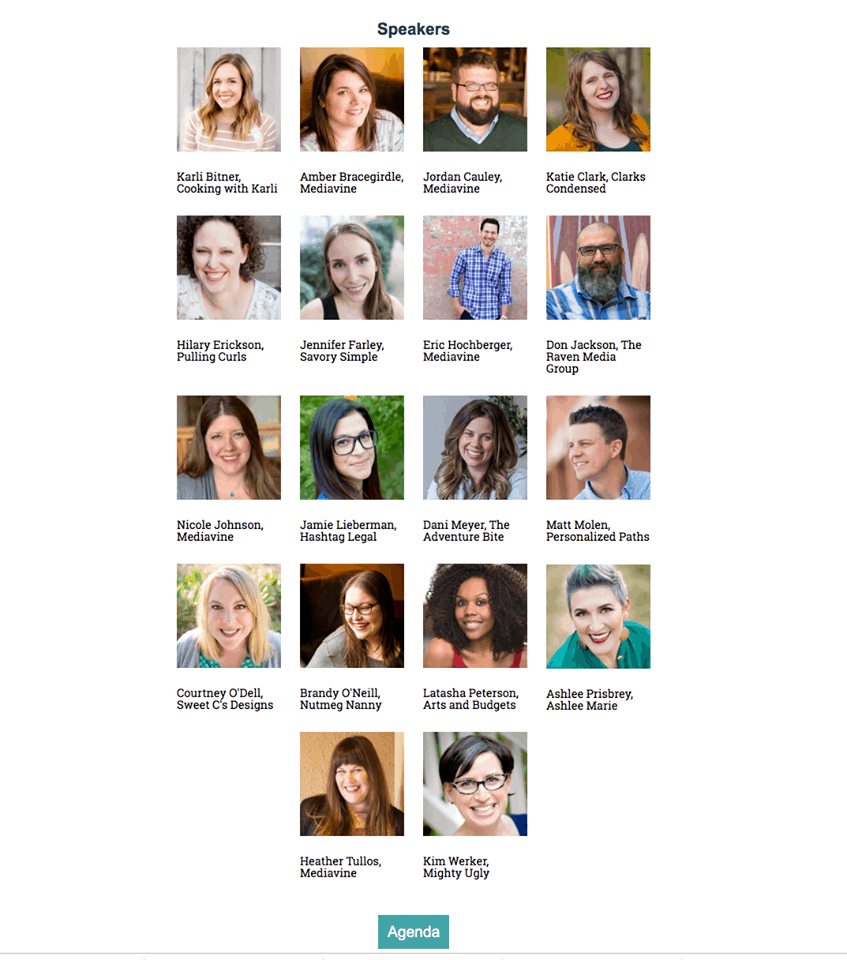 I spoke on Budget-Friendly tools to help grow a blog and online business on a budget. I got the chance to meet other content creators like myself and network with some of the Mediavine staff in person. If given the chance I highly recommend attending this conference if you are looking to connect with other bloggers and grow your blog into a full business. Their next conference is in November of this year in Texas!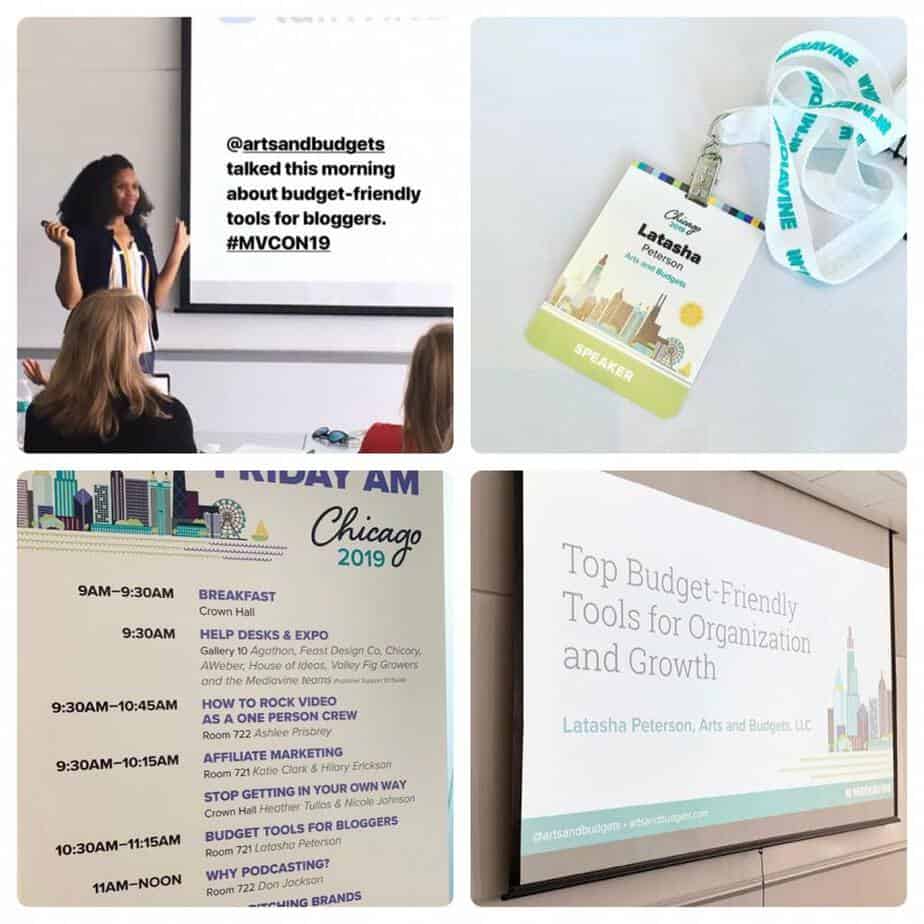 The Mediavine Facebook Group
Another awesome bonus after getting accepted into Mediavine team is the really cool Facebook group for all their publishers. In the Facebook group, you can ask questions and connect with other bloggers around the world. They also have a social share Facebook group for their publishers where you can connect with other writers to do round-up posts and guest posts. I have done a ton of roundup posts featuring members from the Mediavine Social share Facebook group.
Excellent Customer Support
This added bonus is one of my favorite ones! I recently ran into a website issue and the staff at Mediavine helped me get it resolved fairly quickly. They are all very quick to reply and help whenever you have questions or need help with anything on your site with your ads.
Ways To Help A Blogger Get Accepted into Mediavine?
To get accepted into the Mediavine Ad program you have to be in good standing with Google.

Have at least 25,000 sessions (normally around 30,000 monthly page views according to Google Analytics) to your blog/website a month.

Create high-quality content that is original. Creating high-quality content is a great way to keep readers coming back to your website and to help build the quality of your website.

Have at least 20-30 blog posts on your site.
Extra Tips To Help When You Apply
1. Create longer High-Quality Content
Mediavine is huge on the quality of the posts so I always suggest focusing on creating high-quality posts that can help readers solve a problem or help inspire and encourage them. Not only does Mediavine love when their bloggers create a high-quality post but Google loves it too.
When creating posts you want to focus on a few things such as staying on the topic of the post, writing up posts with 1500 + words and posts that include professional images. I try to aim at writing posts that are around 2000+ words on this site and I also try to fill them with images and/or videos.
When a reader leaves your blog post you want them to be eager to come back. One of the ways to keep readers coming back to your posts and to build trust with them is by creating content that helps them.
2. Boost Your Website Sessions
Since you need 25,000 sessions to be able to apply for Mediavine it's super important to get your website traffic up. 25,000 session is about 30,000 page views. Some ways you can get your traffic to your website is by focusing on the following two areas.
Pinterest:

If you are coming up with a strategy think of Pinterest as your short-term strategy to generate traffic quickly.

So, If you are looking to boost your blog traffic quickly use the Pinterest platform. This platform is amazing if you are looking to start sending readers to your site within' months. Every day I get over 1000+ pageviews from Pinterest so it's a great place to start if you are just beginning.
To be successful on Pinterest focus on:
Converting your account to a business account.

Treat Pinterest like a search engine and put SEO throughout your profile.

Creating Pinterest pins that stand out with great titles.
Make multiple pin images for your blog posts to keep your pins fresh and active on the Pinterest platform.

Create Pinterest Pin images that stand out and get noticed on the platform.
Spend time on the actual platform each day by pinning from your smart feed daily.
If you need more resources and training on how to tackle Pinterest click here! I have a vault of Pinterest FREE goodies to help you boost income and traffic from the platform.
Google & SEO: Now, think of Google as a long-term strategy!

Here is why,

With a recent glitch, like many bloggers, my Pinterest account was affected and blocked on the platform. After sending emails to the Pinterest Support team for I got an email from them that said
Even though I didn't do anything to have my account blocked on the platform my profile still got caught in the mix. Pinterest eventually fixed the problem but I went a whole week without getting traffic from Pinterest! So that meant, my traffic and income went down from Pinterest for a whole week. Thankfully, I was getting traffic from GOOGLE but that wouldn't have happened if I didn't take the Stupid Simple SEO course and update my whole website at the beginning of this year.
What I learned from the Pinterest glitch was that learning about SEO is a MUST because you never knew when or if your profile will be affected on platforms such as Pinterest, Instagram or Facebook. In a blink of an eye, my traffic was stopped from Pinterest and even though It wasn't my fault I still had to wait until the issue was resolved to use the platform.
I still LOVE Pinterest and believe it's a great platform to grow income for bloggers and business owners but I also believe that learning about SEO is a huge must for success too. If you are looking to grow your SEO skills or if you are just beginning to learn about SEO check out the FREE Bootcamp email course by Mike Pearson called, 5-day SEO Bootcamp!
Other SEO Tools To Help Build SEO and Keyword research:
4. Promote On Social Media
Another way you can build up traffic to your site is by being active on Facebook, Twitter, and Instagram. Now, while traffic from these sites aren't the highest for me I still get traffic from them on a daily basis. Currently, I make sure to post once a day on Facebook, Instagram, and Twitter.
To help with a posting schedule for social media check out the free platforms Hootsuite or Buffer. These platforms can help you schedule posts in advance and help with time management.
How To Boost Income When You Get Accepted Into Mediavine
1. Write Longer Blog Posts
To help keep readers on your website create long posts with long images. When creating blog posts think about ways you can include tutorials and information that teaches your readers something in deep detail. Separating your paragraphs in your posts help keep your readers on your site and make your posts easier to word on mobile devices.
2. Increase Ad Frequency
When you join Mediavine you will be able to customize the ads on your site. This is awesome because if you don't want a ton of ads on your website you can control the amount. To increase ad revenue, increase ad frequency on Mediavine dashboard. Keep in mind that if you decrease the ad frequency on your site it can lower your income but some income is better than no income, right?
3. Add A Sidebar
One of the best ways to display ads with Mediavine is on your website's sidebar. What I have noticed is when I have my sidebar active and live I make more money from ads. When I changed my site layout and deleted my sidebar my income decrease from Mediavine. So keep your sidebar active with things such as your bio and newsletter sign up.
4. Increase Font Size
Recently I just increased my font size on my actual blog post and I wish I would have done it sooner. The posts are now easier to read on mobile and it makes my blog posts longer. I currently have my font size at 18pt and the recommended font size is 16px- 18px for best user experience from Mediavine. When I first started out my font size was only 12px which was extremely too small.
When I see old posts that I wrote back in 2017 I cringe at the font size. I am currently in the process of updating all my posts and making them more reader-friendly to give my readers a better experience.
5. Add Images But Not A lot
Adding images is a great way to make your posts stand out and to create visual understanding but when you are apart of Mediavine you don't want to add a lot of images to your posts along with the ads. Mediavine suggests 4 to 6 images per post and I normally add 4 or less and that has worked great. So try to mindful of the images that you add in your blog posts.
Overall, Mediavine is an amazing company to be apart! If you are about to apply to Mediavine keep me posted, I love to connect with other Mediavine publishers and others looking to apply.