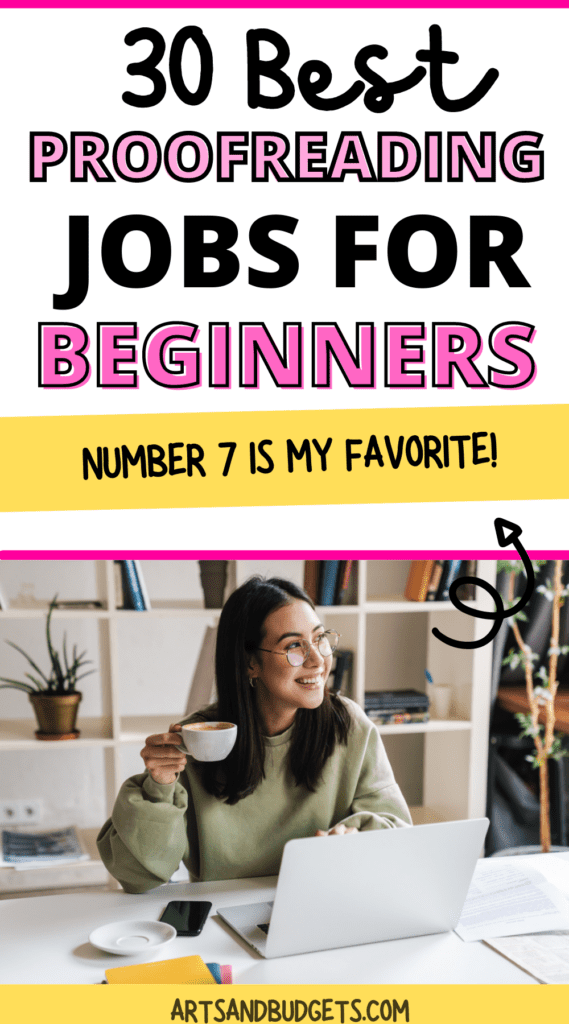 Are you currently looking for online proofreading jobs? Or do you spot grammatical errors in articles all the time? Do you have skills in APA and MLA writing? Or are you the go-to person when someone needs their paper read before it's published or turned in?
If you answered yes to any of those questions, becoming a proofreader might be a great work-from-home job or side hustle for you. As a work-from-home mom with a profitable blog business, I always get excited to find new opportunities for my readers.
Did you know there are a lot of different business entrepreneurs who have created six-figure proofreading businesses?
One of the best ways to make money from home is by accepting proofreading jobs online. When I started my blog, I didn't have a proofreader, but I soon realized I needed one to help with my writing load. With a proofreader working with me, I was able to do much more in my business than ever before. Because of that reason, I highly recommend finding a proofreader if you are an online entrepreneur or blogger. The great thing about proofreading jobs is that there are many different ways someone can edit their copy and be successful.
When I first started writing my first book, I found out how vital a proofreader is. As a result, I researched many different proofreaders to find the best one.
In addition, in most blogging groups, one of the most asked questions is, "Does anyone know of any good proofreaders who can proofread articles and blog posts?" So, if you are looking to work from home and have excellent English and grammar skills, becoming a proofreader might be a great side hustle for you.
Before we get into the list of 30 best places to find online proofreading jobs, let's cover what proofreading really is and some of the most frequently asked questions about proofreading.
What is Proofreading?
Proofreading is finding any grammatical errors, such as typos and punctuation, in written documents, such as resumes, blog posts, research papers, emails, books, and much more. During the proofreading process, it's time to polish the content and prepare it for publication.
Proofreading is one of the essential parts of the writing process. You can also ensure all appropriate information is correct during the proofreading process.
Many proofreaders specialize in the following areas:
Self-published books
Research & academic papers
Legal transcription
Blog posts
Court transcripts
Legal documents
Email newsletters and sales pages
and much more.
Proofreading Vs. Editing
Proofreading focuses more on correcting grammatical errors in an article, which is needed to make sure an article is written correctly.
The editing process focuses on making the article or document easier to understand. An editor makes the article flow better to help your audience understand it better. During the editing process, a person might have structural changes and rewrites, and they might remove or add more content to the article.
Is Proofreading A Good Career?
Proofreading is a great career that's currently in high demand. If you are great at catching grammatical errors in articles, proofreading could be a fantastic work-from-home job for you.
If you aren't sure how to break into the proofreading field, check out this FREE proofreading workshop by Caitlyn Pyle to help get you started. This workshop will give you all the skills needed to start a proofreading business.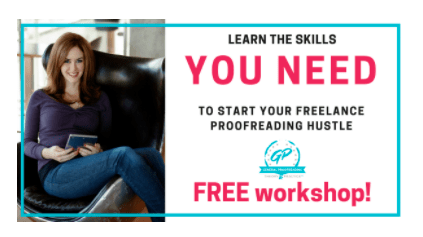 Benefits of Becoming a Proofreader
There are many benefits to becoming a proofreader. Some of the benefits are listed below.
You can work from home and create your schedule.
You can meet and network with new people daily.
Having a landline phone isn't required for most proofreading jobs.
Special equipment such as headsets and high-priced printers aren't usually required to become a proofreader.
This career choice is in high demand. Many business owners, online entrepreneurs, and content creators are looking for proofreaders to help them with the writing process.
---
30 Legitimate Proofreading Jobs For Beginners To Work From Home
Now that we've covered the most asked questions and a basic understanding of what a proofreader really is, let's cover 30 legitimate proofreading jobs for beginners online.
1. Proofreading Services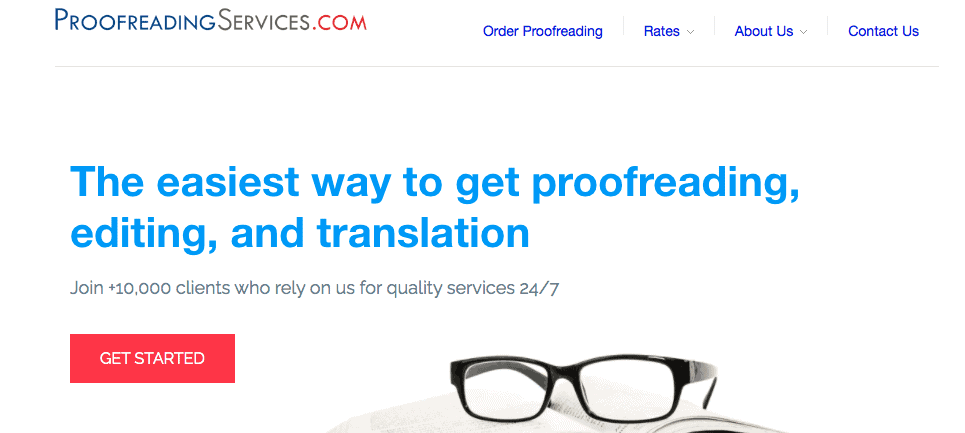 ProofreadingServices.com currently has part-time and full-time positions available for proofreaders. It's a great place to start if you aren't sure where to find proofreading jobs online.
They have a competitive pay rate that ranges from $19 to $46 per hour depending on your turnaround time, and they have a great staff to help you on your journey. On this site, the highest pay goes to clients with urgent deadlines.
Another amazing plus about this platform is that it has flexible hours and you can work from home.
2. Fiverr
Fiverr is the largest marketplace for digital services. This platform connects buyers with sellers. When you sign up for Fiverr, you can put your services up on their platform, and people can hire you for different jobs, such as proofreading. This is a great platform for freelance writers who want to work around their own schedules.
It's also an excellent place for people who are just beginning in the proofreading field to get their first clients. Check out Fiverr by clicking here.
3. Upwork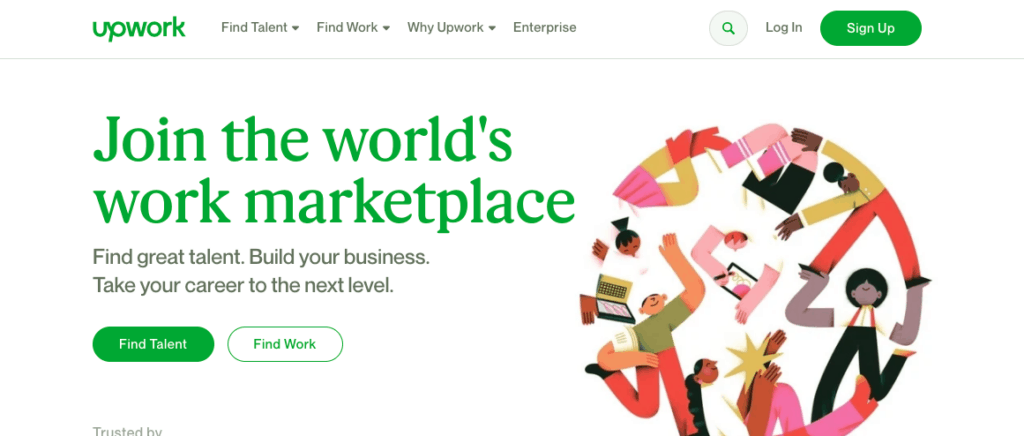 Upwork currently has an A+ on the BBB site and highly trusted freelancers and business owners. You can put up your proofreading services on this site and get hired by different online entrepreneurs or businesses.
On this platform, you can get paid in one of two ways, including either a fixed payment or an hourly rate. You can pick which way you want to get paid for your services.
4. Course Hero
Course Hero is a platform that hires tutors to help students in various subjects, such as math, English, science, and more. The students on Course Hero can get help 24/7 from expert tutors.
If you love working with students daily, this platform might be great for you. Click here to find out more information about Course Hero.
5. Lionbridge

Lionbridge is a global communication platform that always looks for the best editors and proofreaders to join their team.
This site offers several online jobs that you can pick from, and one of those jobs is proofreading. If you are looking for a great company to work for, check out the listings on this site by clicking here.
6. Cactus Global
Cactus Global is another great work-from-home platform that offers freelance work and work-from-home jobs. They currently have positions open in the proofreading field, such as medical writing and editing. Check out Cactus Global by clicking here.
7. Proofreading Pal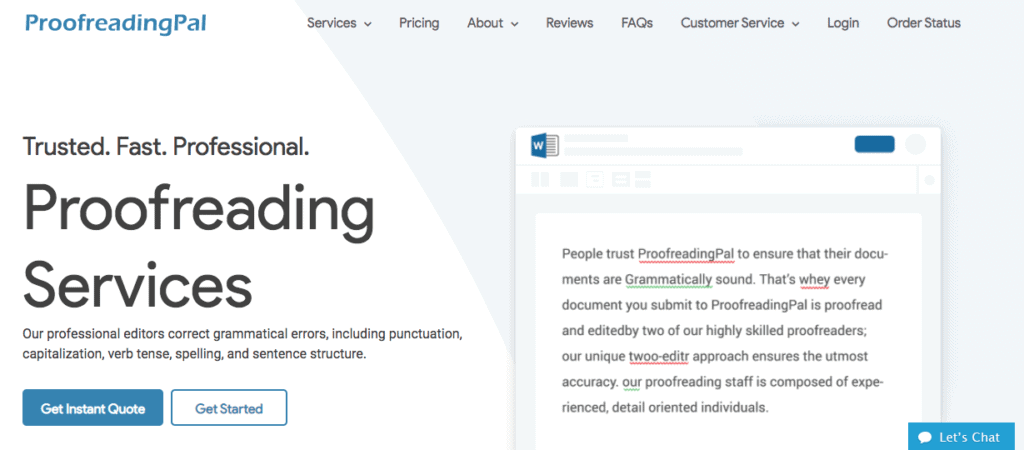 This site offers proofreading and editing services to the public. If you are looking for proofreading jobs to apply for, this is a great place to check out.
On average, their proofreaders and editors earn an estimated $500 to $3000 per month working with different clients. To work with this company, they require that you either be a graduate student or postgraduate student in an accredited United States college. They also require that you have at least a 3.5 GPA to apply. Check out Proofreading Pal by clicking here.
8. Scribe Media
With Scribe Media, you can become either a freelancer or apply for full-time jobs on their site. At times, they have freelance proofreading positions that you can apply for.
When you get to their site, click on the "careers" option and search the freelance job openings. If they don't have any openings when you read this, simply sign up to receive freelance notifications to be the first to hear about their openings.
9. Start Your Own Proofreading Business
Another great way to start working in the proofreading field is by creating your own business. You can promote your services on platforms such as Instagram and Facebook to get new clients daily.
Proofreaders are highly in demand to proofread and edit blog posts in the blogging world.
You can promote your online proofreading business through a website such as a blog or directly through social media platforms such as Instagram and Facebook.
If you need help starting your proofreading business, click here to check out Caitlyn Pyle's FREE proofreading workshop. In the workshop, you will learn all the needed skills to become a successful proofreader.
Resources To Get Started: If you are looking for free proofreading resources or looking for help to get your proofreading business up and running, click here.
10. Flexjobs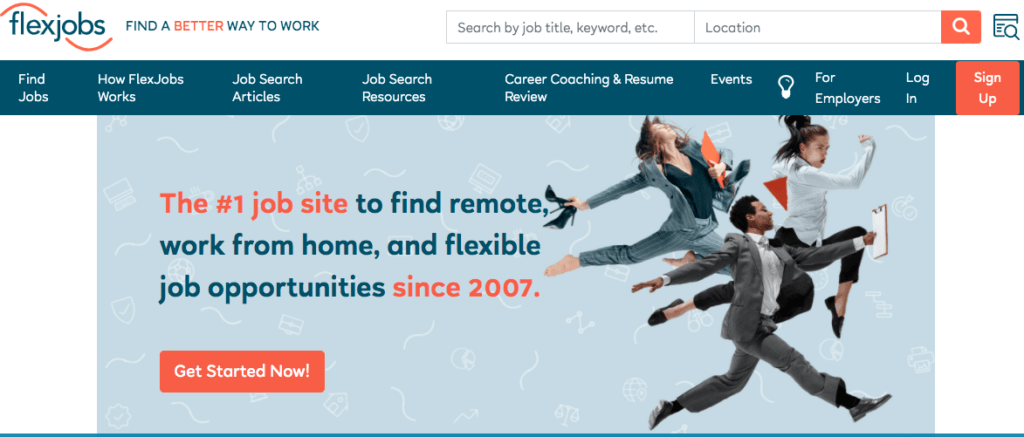 Flexjobs is a great job board that lists different proofreading jobs that you can apply for daily. When you get to the site, simply search for "online proofreading jobs" in the search box.
So, if you are looking for a list of proofreading jobs you can do from home, check out this site by clicking here.
11. Linkedin
LinkedIn is another excellent platform if you are looking for proofreading jobs. It is the largest professional network on the internet and one of the best places to find work-from-home jobs.
LinkedIn is great for building connections and finding new freelance opportunities to work online. Click here to check out LinkedIn.
12. Freelancer.com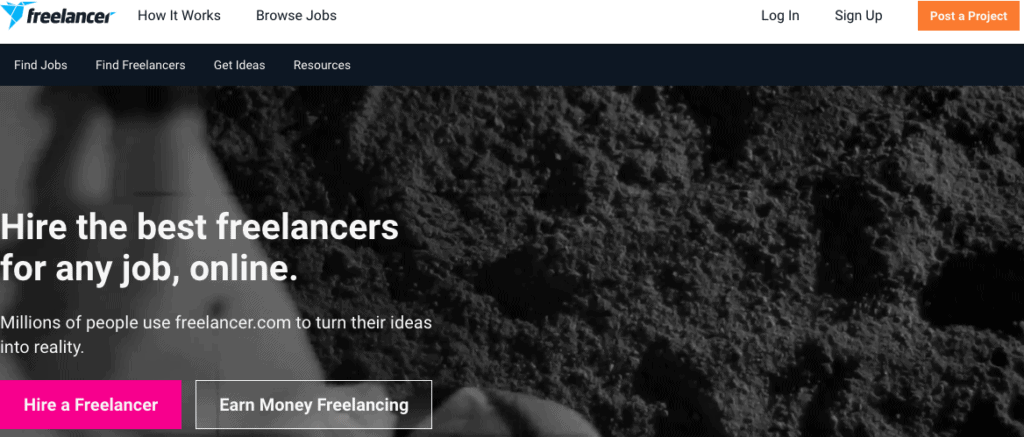 Freelancer.com allows employees to post jobs that freelancers such as proofreaders can apply for daily.
It allows employers to hire freelancers to get assignments and projects done promptly. Check out Freelancer by clicking here.
13. Polish Paper
Polished Paper is a professional proofreading and editing service with opportunities for excellent proofreaders and editors. After you apply to become a proofreader/editor for this site, you will have to take a 35-question test.
If you have more experience with proofreading services, I highly recommend Polished Paper. Check out Polished Paper by clicking here.
14. Gramlee
Gramlee provides a list of services that include proofreading, editing, and copy-editing services. They specialize in having a quick turnaround on their services from their proofreaders on their site.
Usually, the proofreaders have the new edits available within 24 hours on this site. However, Gramlee has flexible scheduling and looks for writers who have an eye for detail. Check out Gramlee by clicking here.
15. Indeed.com
Indeed.com is an excellent platform if you are currently looking for proofreading opportunities. This platform is free for job seekers and lists hundreds of jobs each day.
When you get to Indeed's website, type in the keywords "proofreading jobs," and a list of proofreading jobs will populate for you to apply to. Check out Indeed by clicking here.
16. Writer Relief
Writer Relief offers writing and self-publishing services to many people daily. They have numerous freelance opportunities for proofreaders who are looking for new work.
They also have guest blogging opportunities to write on their actual website. Check out Writer Relief by clicking here.
17. People Per Hour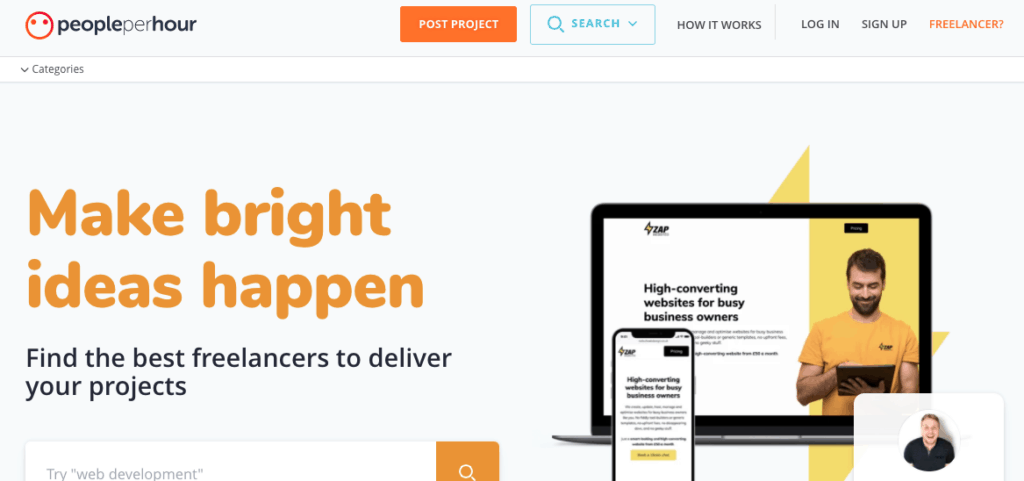 This site is full of expert freelancers who are looking for proofreading projects daily. They connect clients with different freelancers to help make collaboration a breeze.
They often post proofreading and editing services, which is a huge plus if you are just starting out as a proofreader. Check out People Per Hour by clicking here.
18. Global English Edits
Global English Edits is a leading professional and proofreading service. They currently specialize in academic and book writing. They hire proofreaders to help them take on a load of proofreading and editing papers and books.
19. Edit 911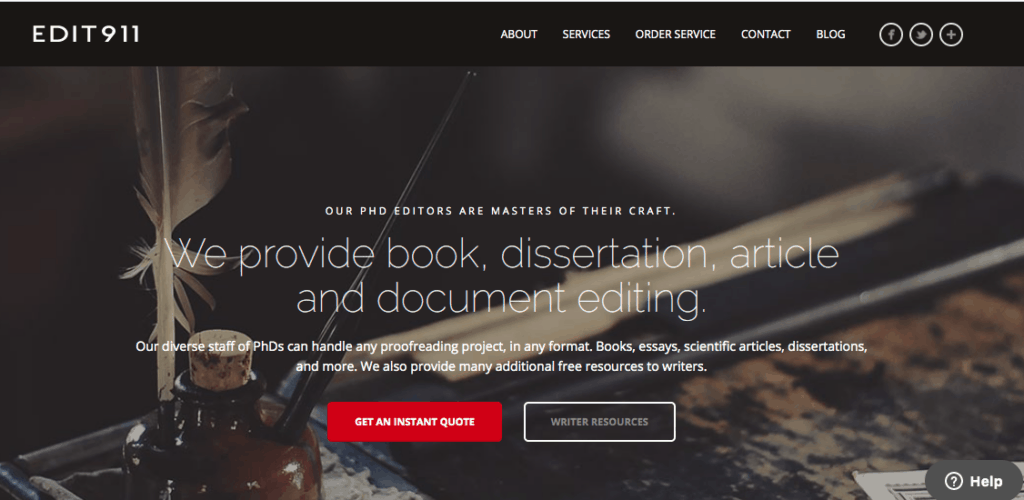 On this site, they require that you have a Ph.D. in English and have mastery of the English language. They also require that you be a published scholar who is highly skilled in English.
Edit 911 has served over 30,000 clients and stands on offering high quality in their finished projects. Check out Edit 911 by clicking here.
20. English Trackers
This website hires professional academic editors who can set up their own schedules. With this site, you get guaranteed on-time monthly payments.
They also have a great support team so you will always have what you need when you take on proofreading jobs on their site. Check out English Trackers by clicking here.
21. Manage Editing
Manage Editing seeks editors to work for them as independent contractors. They also look for graphic designers and writers on rare occasions. All their freelancers work from home and manage their own work hours.
They look for professional proofreaders with a college degree and at least 5 years of experience in editing. To check out the proofreading opportunities on Manage Editing, click here.
22. Edit 24/7
This company looks for proofreaders and editors. They do have an extensive application process but allow hopeful proofreaders to send in writing samples and their resumes to them for review.
Check out more information about Edit 24/7 by clicking here.
23. Guru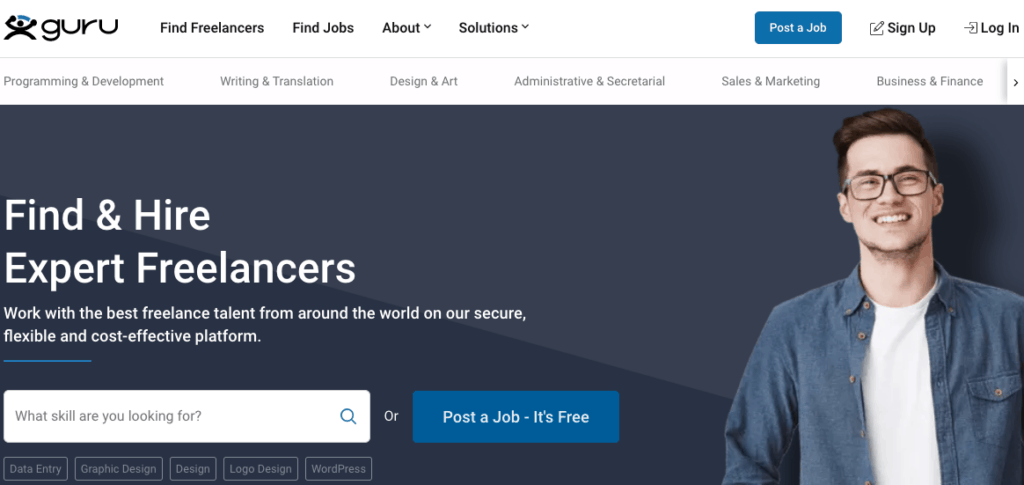 On this site, you can find freelance proofreading jobs even if you are just beginning. It's a great place to find proofreading jobs and an amazing place for employers and freelancers to work together.
To find out more information about Guru, click here.
24. Words R U

This platform is for freelance proofreaders and writers who have a Ph.D. degree or a master's degree. They also prefer candidates with ESL experience. They are currently looking for proofreaders and writers to work on weekends.
If you are looking for more proofreading jobs on your search, definitely check out this site. Click here to see more information about Words R U.
25. Wordy
Wordy is an amazing platform where you can find the latest proofreading jobs. On this platform, some requirements include being able to work on a tight deadline and having impeccable English skills.
To find out more information about Wordy, click here to find proofreading jobs.
26. Instagram
Believe it or not, Instagram is a great platform to find proofreading jobs. A lot of online entrepreneurs and bloggers often seek proofreaders and virtual assistants on social media platforms such as Instagram.
Just recently a writer sent me a message after I put up a post about proofreaders. I was able to view her work and put her on my list of potential proofreaders to join my team. Below are some tips when looking for proofreading jobs on Instagram.
Look for bloggers and follow them: Most of the time you can find bloggers that are looking to hire proofreaders for their team. So go to the Instagram search and type in the keywords "Blogger Tips". Look at the accounts that pop and follow the ones that stand out to you. Additionally, you can search through blogging hashtags on Instagram to find potential bloggers to follow. Below are some great hashtags to find individuals in the blogging community.

#Bloggingcommunity

#Bloggingtips

#Bloggintipsforbeginners

#BloggingGals
Be Ready: When you see potential job openings on the platform make sure to have your portfolio and other writing samples ready to go. It's also a great idea to have a website but if you don't make sure to at least have samples of your work.
Network: Start to get to know individuals in the blogging and writing community on Instagram. To do this you can send them a quick note introducing yourself. Make sure not to try to sell your services at first because that can come off as rude. So it's better to let them know you enjoy their content and wanted to introduce yourself. I have gained so many opportunities from this strategy.
27. SmartBrief
SmartBrief currently has work-from-home jobs that you can check out in the editing and proofreading fields. SmartBrief is a digital marketing publisher of business news. They are currently located in New York and have been in business since 1999.
They are currently seeking candidates who are looking to join a company with an entrepreneurial culture. So if you have a passion for writing and editing this might be the perfect side hustle for you. If you want to check out their current editing job opportunities click here.
28. Scribbr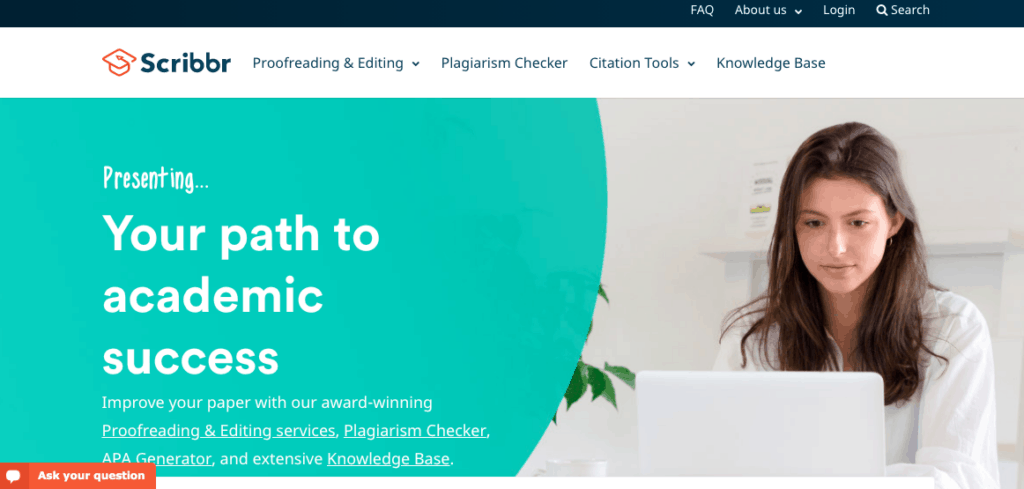 Scribbr is a team of academic editors that can help individuals with the structure of their writing. They focus on helping people express their ideas and follow the rules of academic writing. The writers at Scribbr handle all the proofreading and editing for all study-related content.
Currently, if you are looking to join the Scribbr team here are a few steps you have to take.
Take the language quiz:

The Scribbr language quiz will help the team know if you can spot language mistakes in articles. After you pass the language quiz they will review your resume, and your motivation statement to see if you would be a good fit for their team.

Complete the Scribbr application:

In the application stage, they test if you can edit texts in Scribbr style. You will be given the chance to correct and improve student's articles and give them feedback on ways to improve their writing. The senior editors of Scribbr will then give you feedback on your writing performance.

Join the Scribbr Academy:

If you pass the test assignment during the application stage you will then get invited into the

Scribbr Academy

. In this stage, you will be added to the Scribbr system and given information about working with Scribbr. You will also complete 2-5 orders within 24 hours

Join The Scribbr Team:

If you pass the Scribbr Academy you will officially join the Scribbr team and be able to start taking editing and proofreading orders.

If you are looking for more information about how to join Scribbr click here.
29. Dominate
Dominate is a company that helps businesses grow their online presence. Everything from website design to print services makes this company an all-in-solution for businesses.
They are currently looking for freelance editors to help them with editing assignments. To apply you have to edit a sample letter and submit your contact information to ensure that you receive your acceptance letter if accepted. To learn more about Dominate click here.
30. Get Editing Jobs
Get Editing Jobs is filled with proofreaders and editors looking for jobs. On this platform, you can find and apply to new opportunities as they become available.
They have a ton of freelance work so you will be able to find something that fits your skills and abilities. This platform is similar to sites such as Indeed.com and Flex Jobs.
---
How To Find Work As An Online Proofreader
One of the best ways to find work as an online proofreader is by conducting a Google search. When you get on Google search put in some of the following keyword phrases.
Online Proofreader

Editing and Proofreading Jobs

Proofreading jobs

Book Editing Jobs

Proofreading Jobs for Beginners
There are a lot of great places online that hire proofreaders to help with the workload. Below I will cover some of the best legitimate online proofreading jobs.
How To Get Started With Proofreading Jobs?
If you are looking to learn the skills needed to start a freelance proofreading business check. out Caitlyn Pyle FREE workshop on how to get started. Caitlyn Pyle started her proofreading business some years ago and has created a six-figure business out of it. Check. out her workshop by clicking here.
How Much Can a Proofreader Make?
The amount a proofreader can make will vary depending on the job. But according to Payscale, the average hourly rate for a proofreader is between $17 and $25+ per hour. Each proofreading job that you take on will be different, and each job will more than likely pay you a different rate.
What Skills Should Proofreaders Have?
Some skills that proofreaders have are listed below:
Very high-level skills in English, which include spelling, punctuation, and grammar knowledge.

Very detailed-orientated to catch all grammatical mistakes in articles.

Able to work independently to meet deadlines.

Computer proficiency.
Do You Need Qualifications to Be a Proofreader?
While a degree is not always required for online proofreading jobs online, most companies prefer their proofreaders to have a bachelor's degree in English or in related fields. They also prefer proofreaders to have some type of experience either in college or their career field.
At times, if you have experience in proofreading articles without a degree and have impeccable writing and proofreading skills, you can apply to new proofreading opportunities and get hired. Getting hired will vary depending on each company.
Are Proofreaders in Demand?
Proofreading is a field that is most likely always in demand. There are so many reasons why a business or an individual would need a proofreader, which makes this field very high in demand throughout the year. Proofreaders are a very essential part of the writing process. They help prepare the article to be published. Check out some proofreading job statistics by clicking here.
Can You Make Money Proofreading Online?
Yes, proofreaders actually make a great living working right from home. Like a lot of stay-at-home jobs, you can totally make extra money from proofreading jobs to pay off debt or to increase your monthly income.
What Are The Top Tools Proofreaders Need To Start?
Grammarly: Grammarly is a tool that is trusted by millions of students and writers. This tool helps find grammatical errors fast and helps enhance your writing. You can sign up for the free version of Grammarly to test it out. So far, it is one of my favorite tools to use for the proofreading process.
Google Docs: Google Docs is an online office suite that includes a word process, spreadsheet program, and much more. It's great for writers to store documents and articles. It's also free, which is a huge plus when starting a proofreading business.
Pater Rater: This tool is great for finding plagiarism in any article that you work on.
Dropbox: This tool is a great sharing platform where you can store articles and documents you work on.
How To Find Online Proofreading Jobs For Beginners
There are a lot of places online where you can find legitimate proofreading jobs. Identifying your writing strength will help you narrow down which area of focus you want to go into with proofreading. You also can decide if you want to be a freelance proofreader who takes jobs on a day-to-day basis or if you want a set work-from-home schedule as a proofreader with a company.
Below are some of my favorite places to find proofreading jobs online.
Fiverr: Fiverr is one of the best places to find proofreading jobs online. Fiverr is a marketplace where proofreaders and other workers place jobs up for hire.
Upwork: You can also find proofreading jobs on Upwork. On Upwork, freelancers and businesses place jobs up in the search for proofreaders to proofread their books, articles, and much more.
On social media and job boards: In most blogging groups, you can put up a post letting others know you are a proofreader and find work that way. In addition, you can search job boards such as Flexjobs to find proofreader jobs.
Google Search: You can also do a Google search and type target keywords in the search box such as "Online proofreading jobs," "Proofreading positions," "Editing jobs," "Freelance Proofreaders and editors," and "Proofreading jobs for beginners." As always, make sure to get ratings and reviews from each new client you work with.
Training To Become A Proofreader
If you are at the beginning stages of your proofreader career I highly recommend checking out Caitlin Pyle's free proofreading workshop. This workshop goes over everything you need to become a successful proofreader and you can check it out in the comfort of your home.
This workshop is a little over an hour and packed with a ton of helpful resources and tools to help get you started. Like many Caitlin had a love for writing and catching the common editing mistakes so she started a proofreading business. To her surprise, she was able to grow that side hustle into a profitable 6-figure proofreading business.
How To Have Success With Online Proofreading Jobs
1. Set Up A Portfolio & Website
One of the best things to set up as a proofreader is a proofreading portfolio of your experience and work history. This will give companies and businesses easy access to your work fairly quickly. To set this up you can create a website with a hosting company such as Bluehost and get your website up and running within a few days.
2. Network With Others In The Field
One of the best ways to get more online proofreading jobs is by networking with others in the field. Instagram is a great place to find other proofreaders or individuals looking for proofreaders for jobs. On Instagram, I highly recommend following Elizabeth of The Proofreading Business Coach page. She has a ton of resources on how to find the best online proofreading jobs.
3. Promote Your Services
Make sure to promote your online proofreading services on social media and if you have a website make sure to promote your services on your website as well. This is a good way to get eyes on your work and to also meet businesses and companies looking for proofreaders.
Final Thoughts On The Best Online Proofreading Jobs
If you have great skills in English and have an eye to spot errors, proofreading could be a great career choice for you. This can be a great job for students, stay-at-home moms, and anyone who is currently looking for a way to increase income. I know business owners who make great money from proofreading papers every month.
One of the best benefits of becoming a proofreader is that you can work from home and create your own schedule. This job is perfect if you put in the work required and are willing to grow daily. So, if you are looking for the best online proofreading jobs this post shared 30 to get you started.
Are you currently a proofreader? If so, how do you like it, and what places online have you found the most success?