65 Ways To Save Money Fast On A Tight Budget
When I got focused on paying down my credit card and student loan debt I had to really learn how to save money fast. Most of the time it isn't that people don't make enough money but rather that they don't' know how to budget and save what they have.
In a recent article from CNBC, It's stated that an estimate of 75 percent of full-time workers said they live paycheck to paycheck and a surprising 71 percent of workers said that they are currently in debt. These totals are up a shocking 68 percent from a year ago.
Most financial experts suggest setting up an emergency fund with at least 6 months worth of savings to help with things that might come up such as dental bills and car repairs. In recent years household income has increased but the demand for everyday living has made it harder for families to keep up.
When I found out about the percentages of people living paycheck to paycheck I decided to write a post with 65 ways to save money fast on a tight budget. So, even if you are on a budget these saving tips and hacks can help you save money over the few months.
Related Posts
---
Fast Money Saving Tips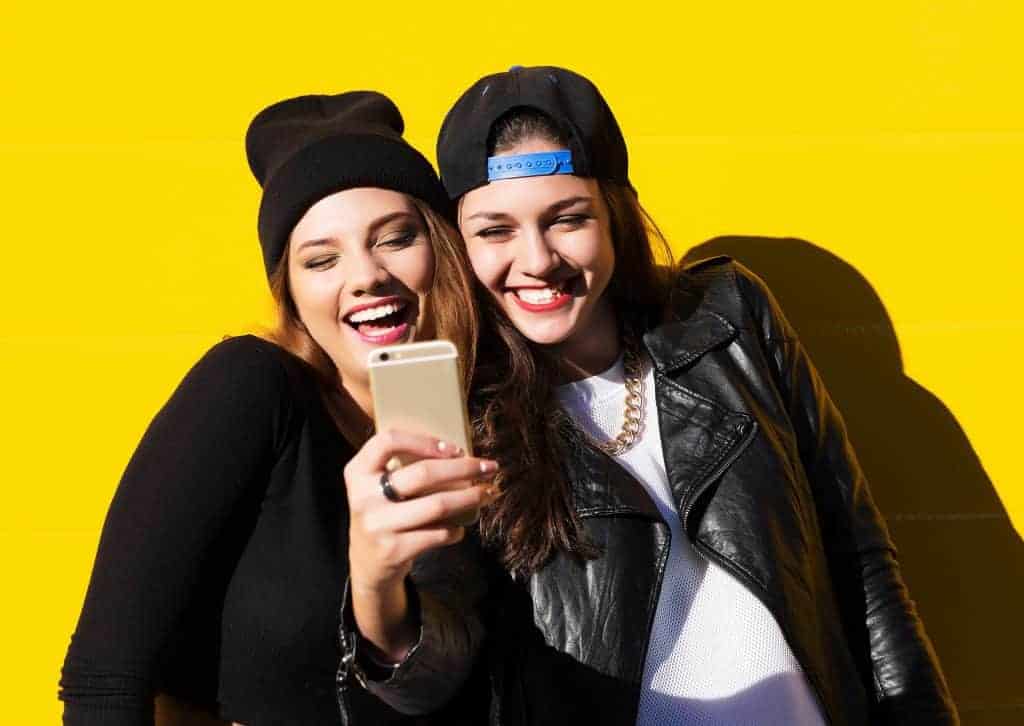 1. Do A No Spend Challenge
I recently heard about a special kind of challenge called the "No Spend" challenge. With the no spend challenge, you basically refrain from spending any money at all for a certain amount of days.
For example, if you decide to do a no-spend challenge for 7 days you will go a total of 7 days without spending any money. No spend challenges are great to boost up your saving really fast. So, if you are up for it do a no-spend challenge and see how much money you can save during the challenge.
2. Try The Cash Only Challenge
Whenever I go to the store and don't bring cash I always end up spending more. So, to save money while shopping simply only bring cash and don't use your debit card. This method will help you stay within' your budget while picking up new items. Some tips for this challenge are listed below:
Stop by the bank on your way to the store.

Put the cash in an envelope before you leave for the store.

Write out a list of things to get before you go to the store.
3. Make a Budget Plan
If you really want to start saving money make a budget plan and stick with it.
If you are looking for budget and meal planning printables I have a set of budget printables that you can check out and start your planning today for free right on my site. Sign up here!
Also, a great budget app to try out is the Every Dollar app! The Every Dollar app helps people budget every dollar and I love it.
Ways to make a budget list are listed below
Get a poster and put your budget goals on the poster so that you can see them every day.

Put your budget goals in a Google document or Google sheet document. Make sure to check in with your budget plan weekly to see your plan of action for the week.
4. Set Big Saving Goals- & Stick With Them
Setting up your saving goals is super important. It's important to think about "your why" and figure out why you want to save money.
Also, set big saving goals and try your hardest to stick with them for a whole year. After the first year, the second year of saving will be a little easier.
Think about the following questions
What are you saving for?
What's your long term goal for your savings?
Why is it important for you to save money?
5. Create a Vision Board of Your Debt
Vision boards are great to see what you want to accomplish over the next few years. So, if want to test your creative side design a vision board of how you will get out debt and save money for the next 3 years.
6. Have Monthly Financial Check in With Your Family
At the beginning of every month, my husband and I set up a financial meeting to go over all our finances. This is a great way to stay ahead and to stay informed on your monthly budgets and savings.
It's also great to have monthly budget check-ins to hold each other accountable for the next month.
7. Join a Facebook group of Money Savers
This one is gold!
Join Facebook groups with other savers and money gurus to gain inspiration and advice. The group members can help hold you accountable so that you can reach your financial goals. Some finance Facebook group you can check out are David Ramsey Baby Steppers, Debt Free Community, and Money Savers
8. Found Out Your Spending Triggers- & Avoid Them
I often find that when I am stressed out I can overspend. So, whenever I am dealing with something instead of going to the store I chat with my husband or do a fun activity to keep my mind focused on not spending any money. So, find out what triggers you to overspend and try to stay away from it.
---
Money-Saving Tips For Grocery Shopping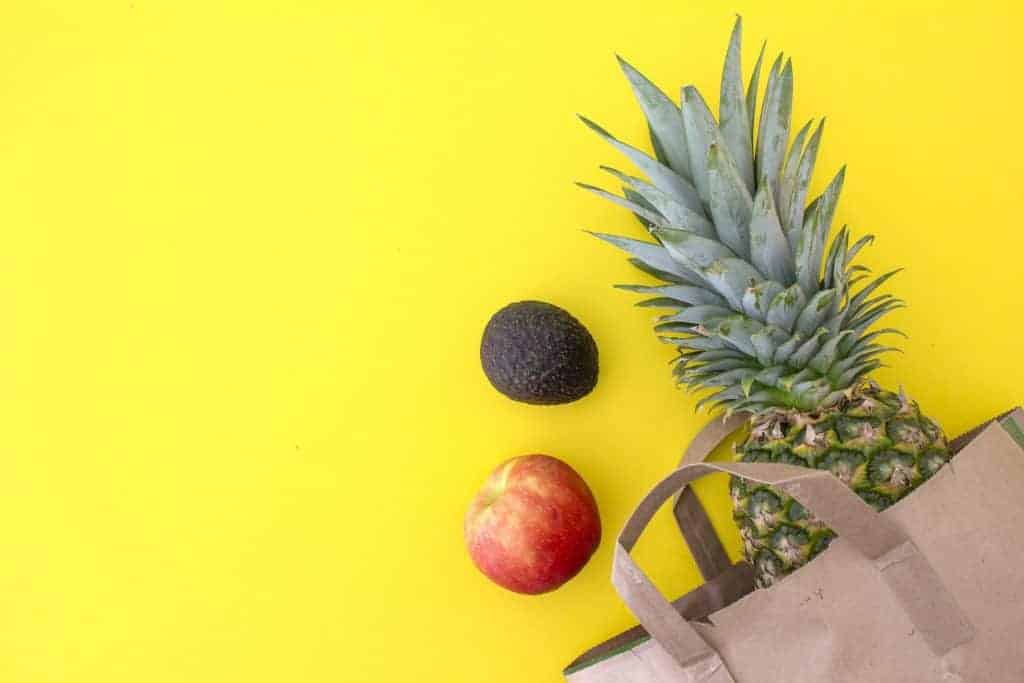 9. Write Out a Shopping List- and Stick To It
Before you go to the store write out a list of things you need to pick up. I have noticed that when I write out a list of things to get from the store I stay on budget. I have also noticed that when I don't write out a list my grocery shopping is more random and I spend about $50 bucks more.
So, grab a notebook from the dollar store or use your phone to write out a grocery list of items you need for the week. Some pretty cool grocery list apps to use on your phone are Any list, Grocery Pal, and Our Groceries Shopping list.
10. Use Grocery Apps
If you are looking to save money check out grocery store apps such as Ibotta where you can get money back from your purchases. You can also check out grocery apps such as Walmart Grocery Shopping, Flipp, and Krazy Coupon Lady: Save Money.
11. Check Your Pantry Before You Go To The Store
I can't tell you how many times I have brought some of the same items that were already in my pantry or fridge. So, to save money on buying the same items look in your kitchen and see which items you already have and don't buy them.
12. Plan Your Meals Out For The Week
Planning out your meals is a great way to stay ahead during the week. I normally pull up my Google doc sheet and write out the days of the week and what meals I plan to cook each day. Pinterest is a great place to look for breakfast, lunch dinner meals ideas. You can also store your leftover food in food containers to help with saving food and money throughout the week.
13. Don't Buy A lot of Soda or alcohol
If you aren't a big soda or alcohol drinker than you might be saving a ton of money. Buying alcohol can be very expenses so if you can ditch it, definitely do. You can save around $100 per month or more if you don't buy alcohol or soda products.
14. Save Money With Rakuten
When you shop online at your favorite stores through the Rakuten site you earn cash back from your purchases and then receive a check.
How cool is that? Sounds pretty cool to me!
I know a TON of people who receive cash back from shopping through Rakuten.
Other money earning apps to check out to save money:
Fetch Rewards ( Grab 3000 points when you enter in the referral code UTA17 just by signing up!)
15. Drink More Water
Not only is drinking water healthy for you but it can also help you save money if you get a water filter. A water filter can remove impurities by lowering the contamination of water.
So, if you are really looking to save money pick up a water filter from your local store or get one from Amazon. This will help with the cost of buying water from the store.
16. Eat Less Meat
I recently saw a study from the Journal of Hunger & Environmental Nutrition, that focused on the difference between a vegetarian diet to a person that eats meat and the cost of living.
To my surprise, their findings were that a person that doesn't eat meat can save an estimated $565 a year. So, if you are up for the challenge try to go meatless for a few weeks to save money.
17. Collect Coupon and Use Thems
Collecting coupons is a great way to save money at different stores. I have one friend who always collects coupons and saves around $200 per month on products such as dish soap and detergent.
18. Buy Generic If You Can
Every store has a "store" brand that's a little bit cheaper. For example, Walmart has a brand called "Great Value". I have totally brought the great value brand and have saved a ton of money on food items such as can goods and other products.
So, check out the different stores and their generic brands. I love the great value organic brand!
19. Shop at Discount Stores ( Aldi's + Walmart)
If you are open to it you can check out stores that offer food at a lower price such as Aldi's and Walmart. For the most part, I get most of my fruit from Aldi's because they have a great selection and you can get it for half the price and save money. Walmart is also a great store to buy fruit and other items from.
Money-Saving Tips For Parents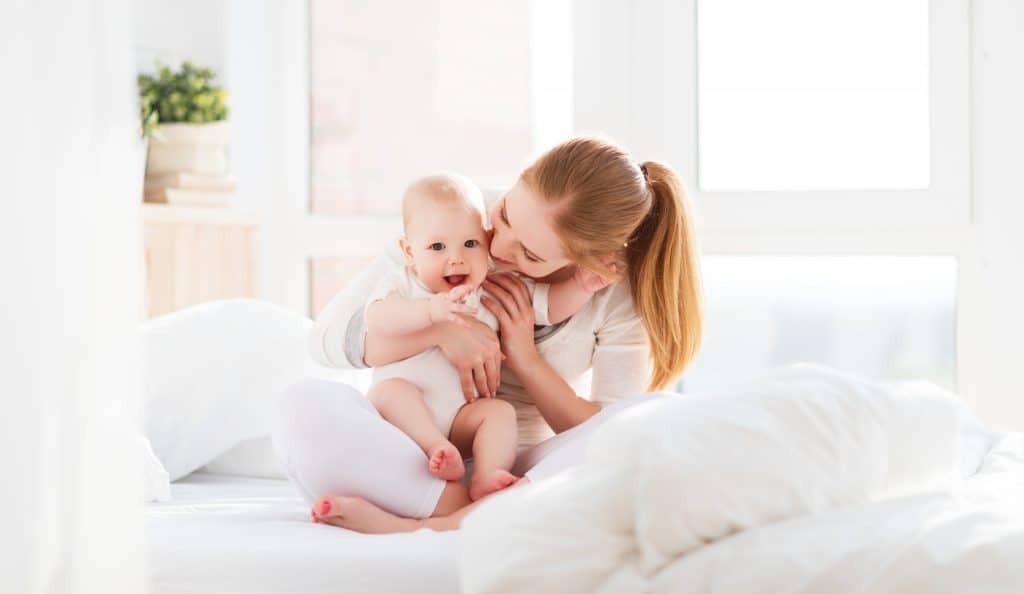 20. Create Free or Cheap Activities For Your Children
If you have children like me you know it's a huge plus if they have daily activities to keep their little minds growing on a daily basis. I know my little toddler would stay on YouTube all day if we let him so I try to keep activities fun for him on a daily basis.
One great way to do that and to save money is by grabbing cheap activities from the Dollar Store. You can also personally make cheap activities that you think your children will like as well.
21. Swap Babysitting With Other Parents
As a mama of two baby boys, I can tell you that finding a good babysitter can cost a good penny. So think about how you can swap babysitting days with other moms in your town.
If you are looking for other moms in your town one the best ways to find them is by doing a Facebook group search. Simply go to Facebook and type in keywords such as " Mommy Group" or " ( Your Town here) working moms. Once you get accepted into the group connect with other moms.
22. Compare Daycare Cost to Staying at Home
Daycare center cost can be very expensive and can put a lot of stress on a couple financially. While conducting my daycare search I learned that the average cost of daycare is $200 per week in Chicago. That's a total of $800 a month.
That's rent in some homes!
So, my husband and I decided that I would stay at home with the boys while he worked at the recording studio. So, do what works best for you and factor in the cost of daycare.
23. Make Your Own Baby Food
If you can make your own baby food to save money on buying your little ones food. Not only is making your baby food healthy but it can also save you a lot of money each month.
If you are looking for ideas or ways to make your own baby food check out Pinterest and type in the keywords " Make baby food" and you will get a lot of different ideas on how to make your own.
24. Get Birthday Items At The Dollar Store
Every time I have to plan a birthday party or a quick event I hit the Dollar store to get items such as paper plates, napkins, cups and more.
You can get those items in pretty good quality at the Dollar store so they work perfectly. Next time you have to throw a party make sure to check out the Dollar store to see what goodies they have.
25. Check Out The Facebook Marketplace For Baby Items
Facebook is amazing for finding gently used baby items such as clothes. Simply go to the Facebook marketplace in your town and search for the word " baby clothes" and see what pops up. I have found some amazing baby items right in my hometown marketplace on Facebook and for cheap too.
26. Lower Formula Cost
As a mama, I know that at times every woman can't breastfeed and some just don't want to and that's totally fine.
A fed baby is best!
But, if you do breastfeed you can save around $120-200 per month. With my first son, my supply tanked at around 4 months and we had to buy formula for him until 12 months. We would pay around $30-35 per week on formula.
If you can't or don't want to breastfeed see about getting coupons from your formula company. Companies such as Enfamil and Similac have free clubs where you can get $5 to $10 off formula each month.
27. Have a Baby Shower
If you are having a baby totally have a baby shower to get help from others on the items. When I had my first son I had over 50 people attend my baby shower and I got a ton of amazing stuff including diapers, clothes and more. The diapers from my first baby lasted almost the full year.
Currently, I have an almost 4-month baby and still using diapers from his baby shower over the summer.
---
Money-Saving Tips For Couples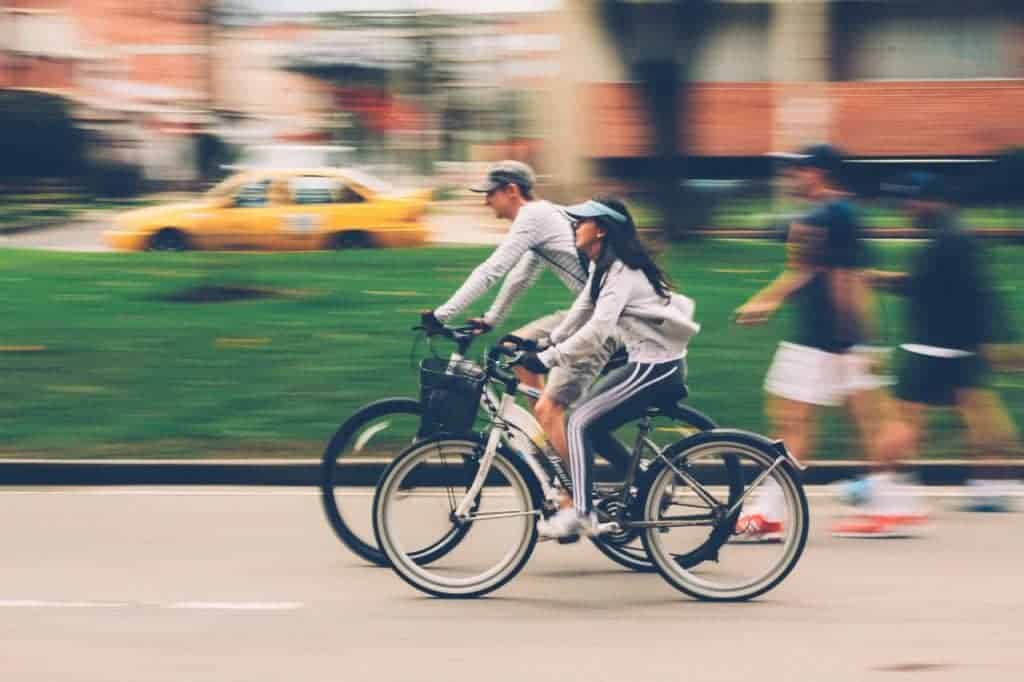 28. Have a Free or Cheap Date Night
Who doesn't love a good date night with their spouse?
I know I do!
One weekend my husband and I were on a budget and looked for things to do in our town for free. To our surprise, there was a lot of stuff to do such as go to a museum, have a picnic and even see a free live show. Check out what's happening in your town on town's website and grab your spouse for a free date night.
29. Ditch The Fast Food
I didn't know how much money I actually spent on fast food until I looked at my bank statement for the month before. I learned that I spent over $250 on fast food alone in just 30 days.
I was shocked!
So, I decided to ditch the fast food and start making my own food. Not only is it healthier than grabbing a McChicken sandwich from McDonald's but it also saves my household a lot of money.
30. Save in Advance For Vacation Spending
If you and your spouse are looking to on go a vacation start planning a year or so in advance. Planning in advance will help you get the best possible plane ticket prices and also help you save extra money for the trip.
So, map out different places you and your spouse would like to visit and plan your budget around that. You can also look for the cheapest places to visit around the world for a tight budget.
31. Exercise at Home Together
Since I have two little boys and I really don't have as much time to go to the gym. So, I spend most of my time working out right from home with different YouTube workout videos.
So, you and your partner can totally work out at home to save time and money. The average gym membership is around $10 per month which makes it around $130 per year.
---
Money-Saving Tips While Shopping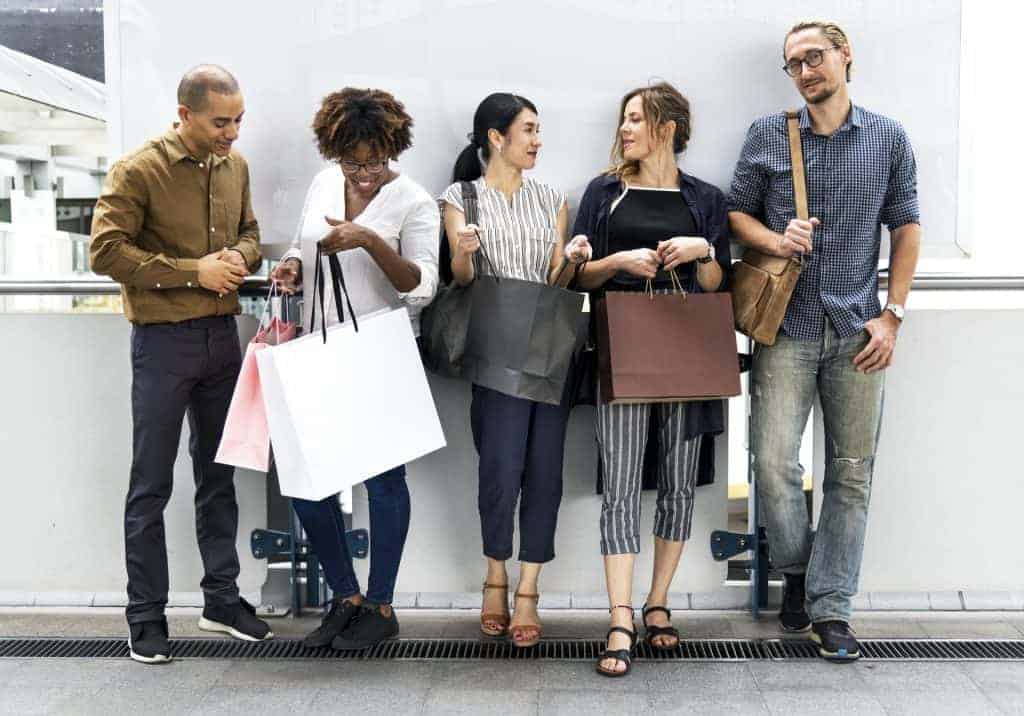 32. Go to The Thrift Store
I absolutely love the thrift store because you find a lot of amazing clothes for super low prices. So, if you are looking to save some money on clothes check out your local thrift stores to see what they have.
33. Shop for The Holiday After The Holidays
Do you want to know when the deals hit the stores?
Right after the holidays!
So, shop after a holiday has ended. Since most stores want to get the old holiday stuff out they will put it on sale for super low. So, check out your local stores the day after a holiday has ended. You will be able to find a lot of sales.
34. Shop at the Dollar Store
The dollar store has a lot of gems. Not only can get items for a birthday party or an event but you can get household items as well. Items such as food containers, name-brand bath soap and more.
So, if you are on a budget and looking to save money go to the Dollar store to get simple items for your home for a cheaper price.
---
Money-Saving Tips For Your Car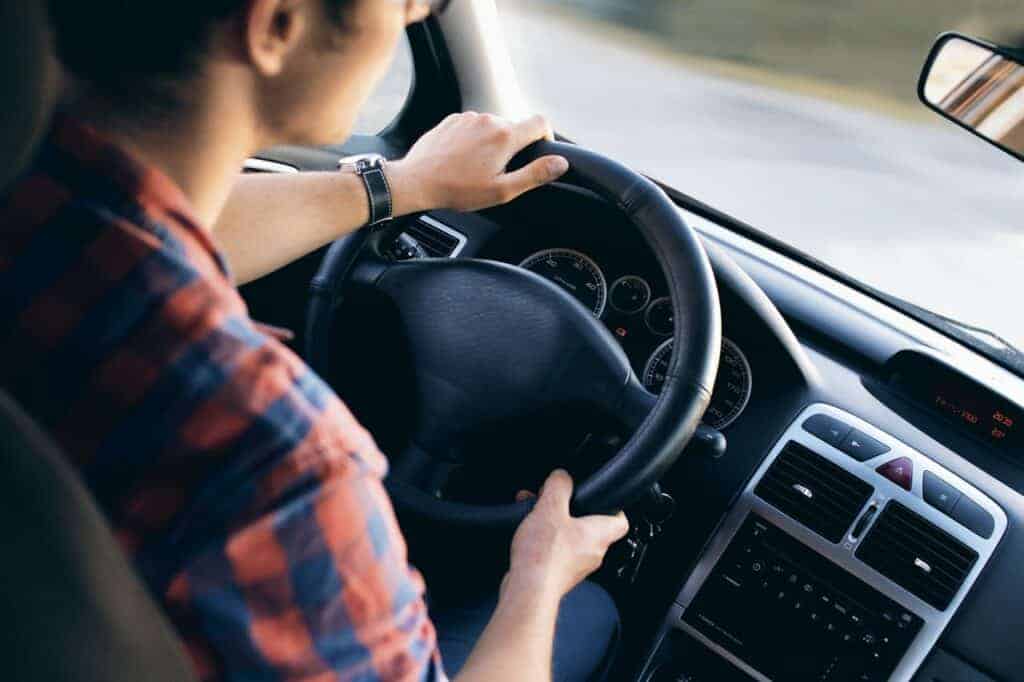 35. Buy a Used Car
This option may not be the best fit for everyone but if you are looking for a new car check out to see if there are any good deals on a used car. My friend just recently got used a car and it's amazing on mileage and everything turned out to be pretty perfect. So, look around online at places such as Carmax and see what type of cars they have for sale.
36. Buy a Car With Cash
If you can totally buy a car with cash!
You will end up skipping getting your credit check to purchase a car and you will also skip paying more in the long run. So, if you can, totally purchase your car in full.
37. Change Your Car's Air Filter
When you clean or change your car's air filter it can improve your gas mileage by 7% which can save you $100 for every 10,000 miles. To clean your air filter you can follow the instructions in your car manual or ask someone to do it at a car dealership. You can also check out this Youtube tutorial.
38. Wash & Clean Your Own Car
One of the best ways to save money on your car is to wash and clean your car yourself. Simply purchases some car cleaning products at your local Walmart or Target and store them in your car for cleaning.
You can also buy a car vacuum to help with crumbs on your car floors and seats.
---
Money Saving Tips For Traveling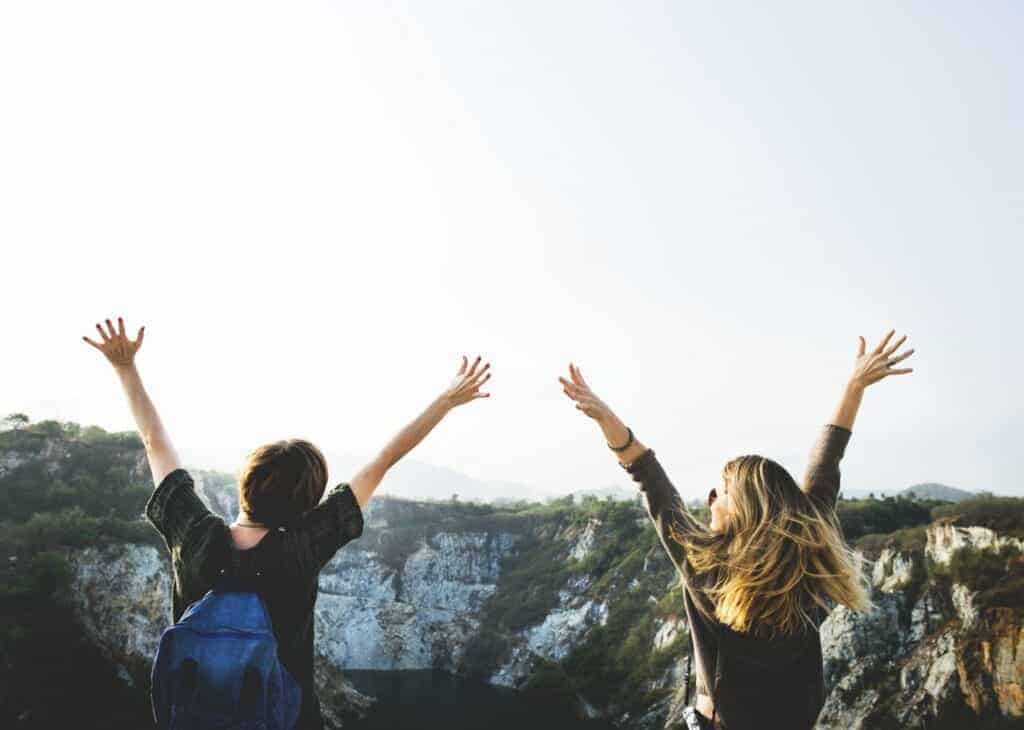 39. Check Online For The Best Airplane Tickets
If you are going out of town check out places such as Cheap Ticket and Hotwire to find some of the best plane ticket rates.
After reading an article on Business Insider I found out that the best day to purchase tickets for the lowest price is on Sundays. To save the most money, book your flight on a Sunday that's at least three weeks in advance from your trip.
40. Stay At an Airbnb
I recently went to California with my family and music team and we stayed in an Airbnb in Los Angeles and it was amazing. Staying in an Airbnb guesthouse saved us over $1500 and we had access to a kitchen, backyard and we had free parking. If you want to save money and stay in a nice place check out the Airbnb app and look up places in your vacation destination before you book your trip.
41. Grab Your Plane Tickets in Advance
As stated above booking your flight in advance will save you money. So, if you are thinking about going out of town make sure to book your ticket at least three weeks in advance on a Sunday to get the best deal.
---
Money-Saving Tips For Bloggers + Self Employed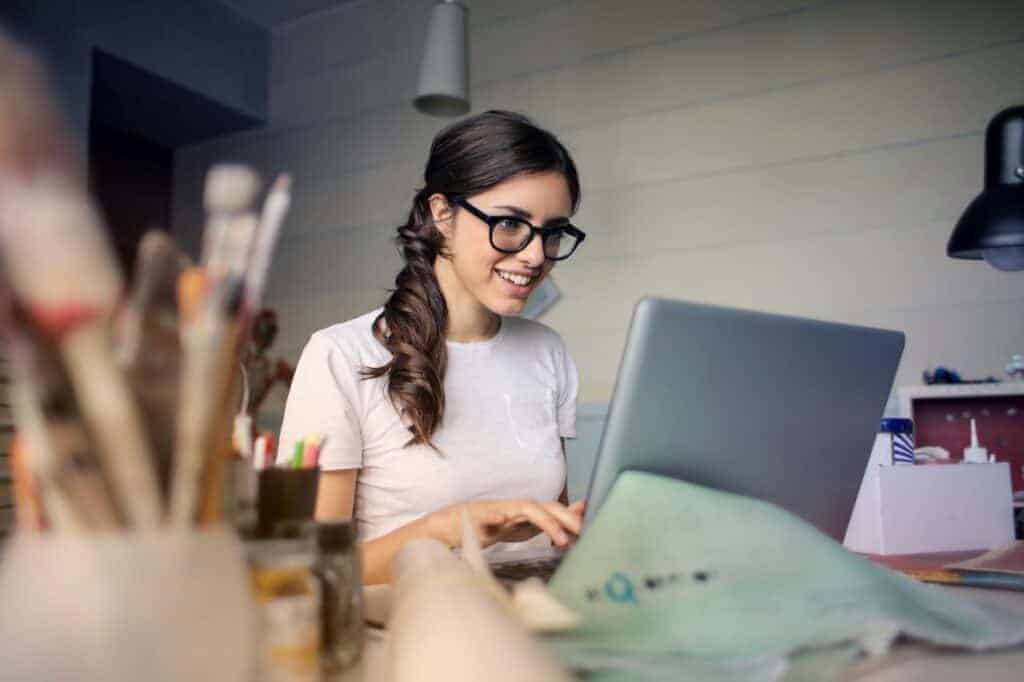 42. Set Aside Money For Taxes
To help prevent a huge tax bill set aside the correct estimate amount of taxes from each paycheck. I made this mistake my first-year self employed and ended up with a huge tax bill of $3,000 at the end of the year.
43. Sign up for EFTPS to pay your taxes quarterly
If you are looking to set up quarterly Federal tax payments via online you can register with The Electronic Federal Tax Payment System also known as EFTPS! I currently use this method because it keeps records of all quarterly tax payments made throughout the year which has been very helpful for me to stay organized with what I pay each quarter leading up to the end of the year.
44. Work From Home
To save money on renting out a space to work on your business material work from home to save money on rental space.
45. Make a Google Doc of Your Monthly Income + Expenses
To stay ahead of the game make a Google doc of all your monthly income and expenses. The first year of my business I didn't do that and ended paying way more in taxes at the end of the year.
So, make sure you know how much you are making each month as it will vary from month to month.
46. Find The Best Cell Phone Rates
I started with a huge phone bill of $120 and later switch to Cricket Wireless with a phone bill of $50. I actually ended up really loving the service and I ended up saving over $700 dollars a year on my phone bill. If you are looking to cut down your phone bill definitely check out Cricket Wireless. They have great service and the customer service is GREAT!
---
General Ways To Save Money Fast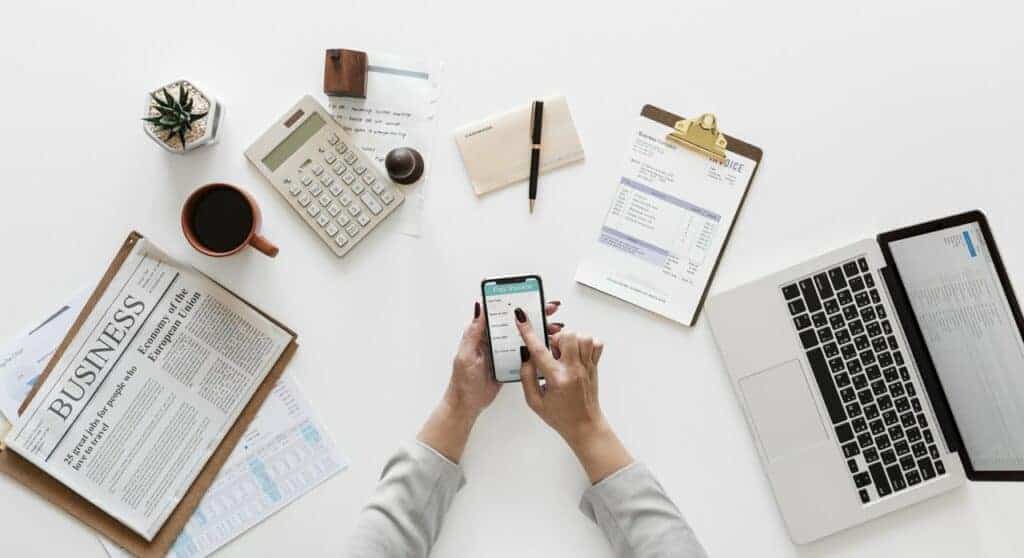 47. Switch to Term Life Instead of Whole Life Insurance
Life insurance is something that a lot of people put off for years but it's super important. Both my Grandmother and Aunt didn't have life insurance and we had to pay out of pocket for their funerals. It was a super stressful time so I always advise people to get life insurance as soon as possible as suggested by Dave Ramsey.
But not just any life insurance!
I always suggest term life insurance.
Whole life insurance premiums are much higher because the coverage lasts for a lifetime so you will end up paying more each month for your policy. With Term life, you will be covered and pay a lower monthly payment each month.
48. Sign Up For Free Birthday Meals
A lot of places such as Sbarro, Panera Bread, and Red Robin have reward programs where you can get free treats and meals for your birthday. So, go to different fast food and restaurant websites and sign up for their email program.
They often email their members discounts and a ton of freebies. If you must eat out it's better to get on a discount, right?
49. Ditch The Credit Cards
Since every credit card charges APR (interest) every month you will always pay the credit card company extra money when you have a balance.
If you are looking to save money ditch the credit cards and pay cash and or save for the big purchases that you want. I wish I would have done this in the beginning because I could have saved thousands.
50. Complete Surveys Online
Completing surveys online can help bring money into your pocket. My favorite survey site is Swagbucks. On the Swagbucks site, you can earn points and get free gift cards from your points to places like Target, Walmart and Amazon. I used the gift cards that I get from Swagbucks to buy Christmas gifts and birthday gifts.
51. Take your Lunch To Work
To save money on food take your lunch to work. You can grab some containers from the Dollar store to store your food in to take to work each day. This option is healthy and can save you a lot of money. On average, when I worked a 9 to 5 job I spent around $10 to $15 dollars per day on buying fast food. Totaling around $5o to $60 bucks per week.
52. Invest In a Deep Freezer
Speaking of food investing in a deep freezer will help food stay fresh longer and help save money as well. If you are looking to store food for a great amount of time, investing in a deep freezer is the way to to go. You can also store breastmilk in a deep freezer for up to a year.
53. Stuff unwanted stuff
If you have old stuff that you don't want anymore, sell it! You can sell just about anything and make extra money while doing so. Check out sites and apps such as Offer Up, Varage Sale and Let Go to sell your unwanted stuff and make money.
54. Go To a Free Event In Town
Check out the local free events in your town. During the summer Chicago has a ton of concerts and events that anyone can attend for free. So, check in with your town and see what's happening around town for free.
55. Take The Train
Taking the train can save a person a lot of money. In Chicago, you can take the train for as little as $5 to your destination and back. Paying for gas and parking can easily cost someone an estimate of $40 in Chicago downtown.
56. Avoid Stress Spending
If you are stressed out don't go inside of a store. On average if a person goes inside a store when they are stressed out they tend to spend a little bit more money.
Instead, try getting outside and going for a walk. If it's during the winter check out a few museums.
57. Cancel Memberships You Don't Use
If you don't use a current membership cancel it until you are ready to use it. I canceled my gym membership years ago to work out from home and outside and so far I have been in the best shape of my life.
58.
Use a Crockpot or Instant Pot
My crockpot has been a lifesaver on time and money for me and my family. With crockpots, you can make large meals such as Spaghetti, and pasta and save the meals in the freezer for a few days. This will save time, energy and money.
59. Do Your Own Hair
If you can, do your own hair for events and other parties. With the rise of Youtube, you can find DIY hairstyles video tutorials that can help you do your own hair.
60. Buy Items in Bulk
Check out your local Costco or Sam's club to buy things in Bulk to save money. My husband and I often go to Costco and get a few items in bulk and we save a ton of money by doing so.
61. Try to Avoid Speeding Tickets
I know this one may be a little difficult for some but if you can avoid those speeding tickets. In Chicago, if you get a speeding ticket you will be paying well over $100 for it. To me, it's not worth it.
62. Ask For a Fee To Be Waived
If you fall on hard times and have any overdraft fees from your bank simply call them and ask if the fee can be waived. In most cases, they will waive the first overdraft fee.
63. Ask for a lower APR- Rate For Your Credit Cards
If you do have a credit card call the company and ask them if they can lower your APR rate on the credit card. Lowering your APR rate will make the interest on the card much lower which can save you money in the long run.
64. Start some DIY projects
With Pinterest, you can get tutorials on how to make almost anything yourself. So head over to Pinterest and type in the keywords "DIY project" to see which projects you want to start this month to save money.
65. Carpool
If you are trying to save money on gas prices try teaming up with some of your friends or co-workers and carpool. You can also get a carpool Uber which is much cheaper than a single ride Uber.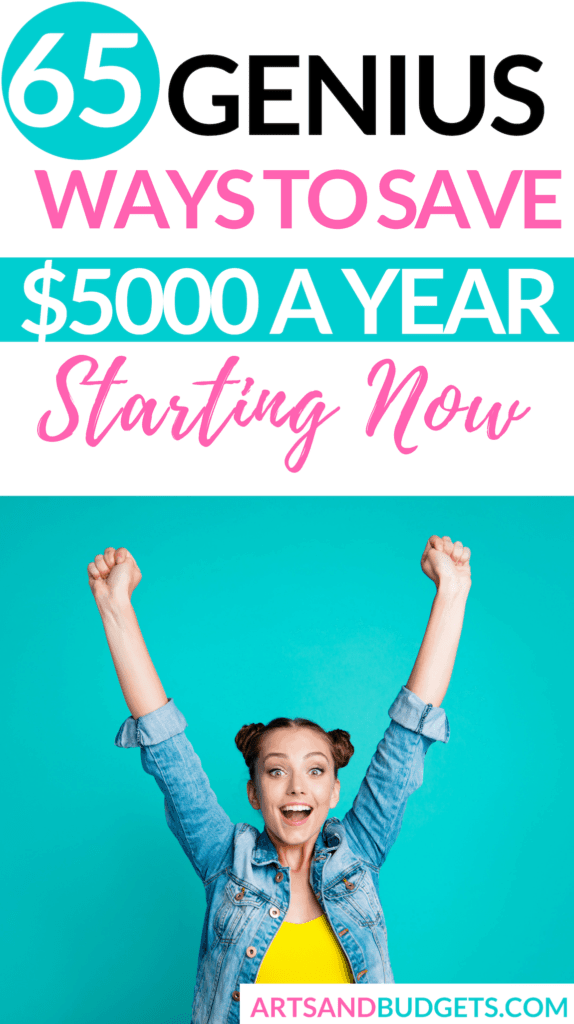 ---