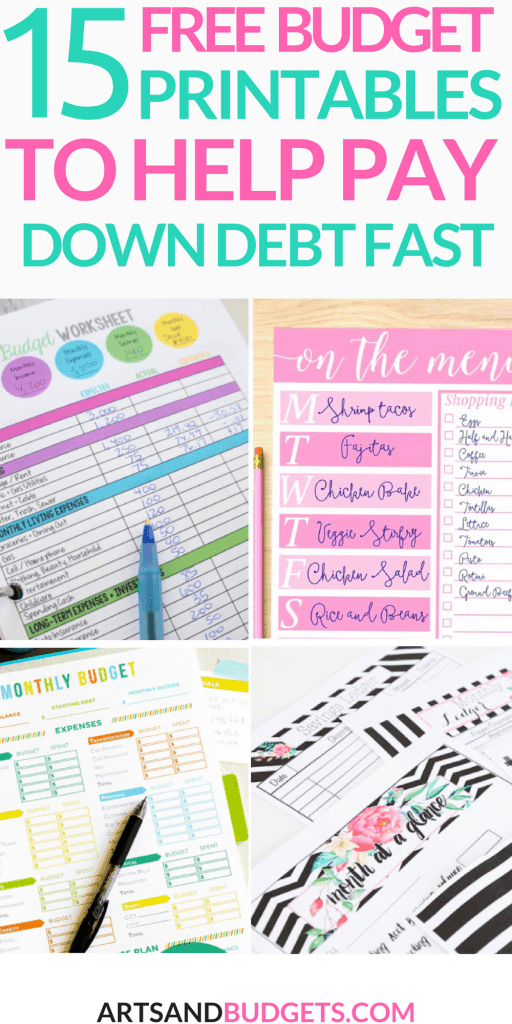 Are you currently looking for free printable budget templates? If you are currently looking for free monthly budget templates this post is for you.
While on my journey to turn my blog into a profitable business I have learned that setting up an effective budget is key. So, I recently did some research and found a ton of free printable monthly budget templates that can help you manage money in 2022. These templates can help you budget money, save money, and pay off debt quicker.
When my husband and I started mapping out our budget plan we didn't know where to find great budget and meal planning printables so I searched around and found some great ones.
Last year my husband and I have been able to pay off over $25k of debt in one year and one of the things that we did was make sure we used fun budgeting templates to make budgeting fun.
I found out how fun and easy it can really be to set up a budget with creative monthly budget templates. My husband and I are both creatives so we love to be hands-on when setting up budgets. We currently have a monthly meeting every single month to go over monthly income, and expenses and the creative monthly budget template we created helps us a ton.
In this post, you will find some of the best free printable monthly budget templates that can help save money, budget money and pay off debt quicker
---
15 Free Printable Monthly Budget Templates Help You Manage Money In 2022
1. Free Monthly Budget + Money Bundle Templates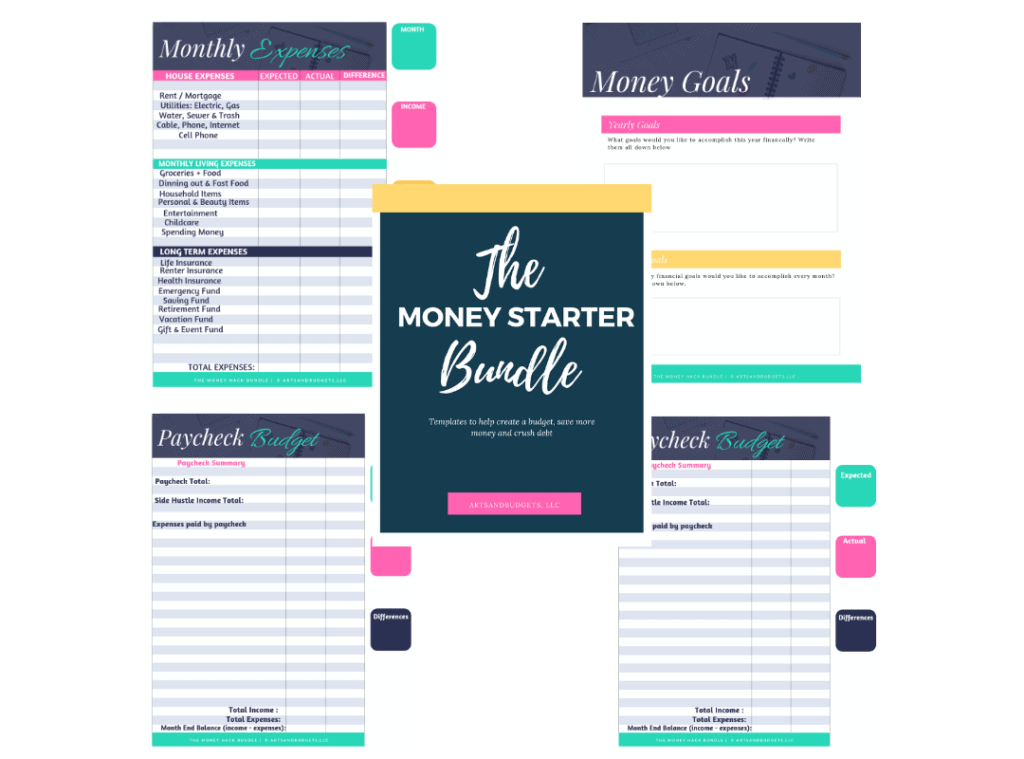 Want to know where your money goes every month to help with budgeting? The Money Starter Bundle will help make budgeting a breeze and make planning your monthly expenses much easier and more organized. This is a set of money & budgeting templates I created for new budgeters to budget and save to pay off debt quicker.
With the help of my blog business, I have been able to pay off over $25k and I want to help others do the same. Grab my free budget + money bundle by clicking here.
2. Free Monthly Zero Based Budgeting Template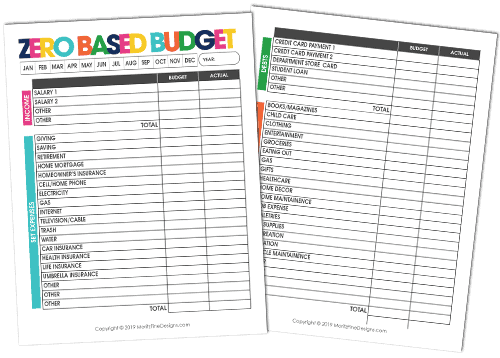 If you follow the zero-based budgeting method this budgeting template might be perfect for you. With zero-based budgeting, every expense must be justified every month. If you are looking for a free monthly budget template that is specifically for zero-based budgeting check out this one by Moritz Find Designs by clicking here.
3. Free Budget Binder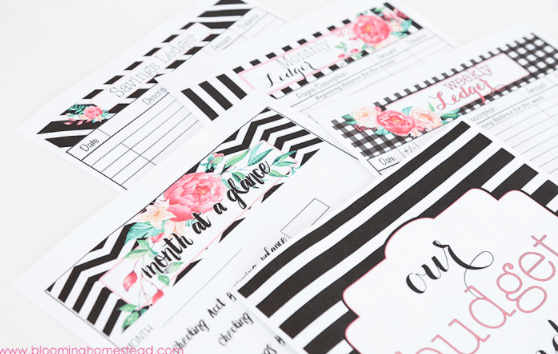 When I saw this budget binder I fell in love. It's super cute and it will help pay down debt quickly. It's also available in 3 different styles which totally rocks! Check out the Free Budget Binder created by Blooming Homestead by clicking here.
4. Printable Budget Binder By Thirty Handmade Days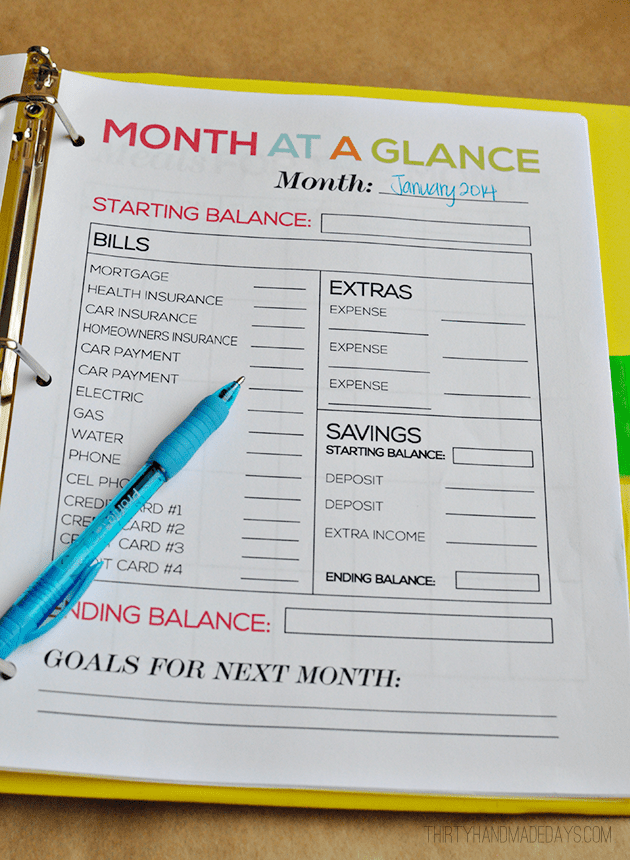 If you are looking for a great set of monthly budget templates check out this budget binder by Thirty Handmade Days. This binder includes things such as a year at a glance which will help you see your money year in review, meals for the month, budget grocery list, and much more. If you are looking for a budget binder to help you manage money check out the Ultimate Budget Binder by Thirty Handmade Days by clicking here.
5. Free Budget Template For College Students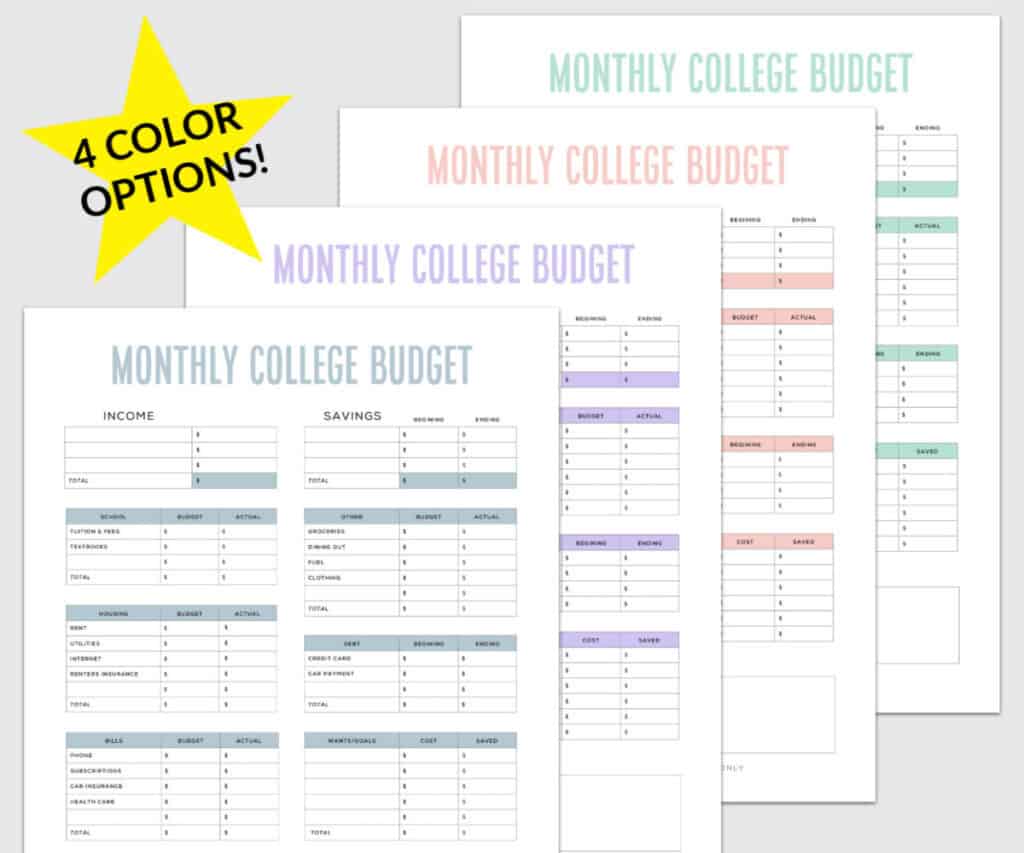 If you are looking for a free printable budget template specifically for college students this is a great one to grab by College Made Easy. Not only is this a budget template but it also includes a spending tracker to help track spending while at college. I wish I had something like this when I was in college because it would have helped with money management. To grab this free printable monthly budget template click here.
6. Vacation Family Budget Template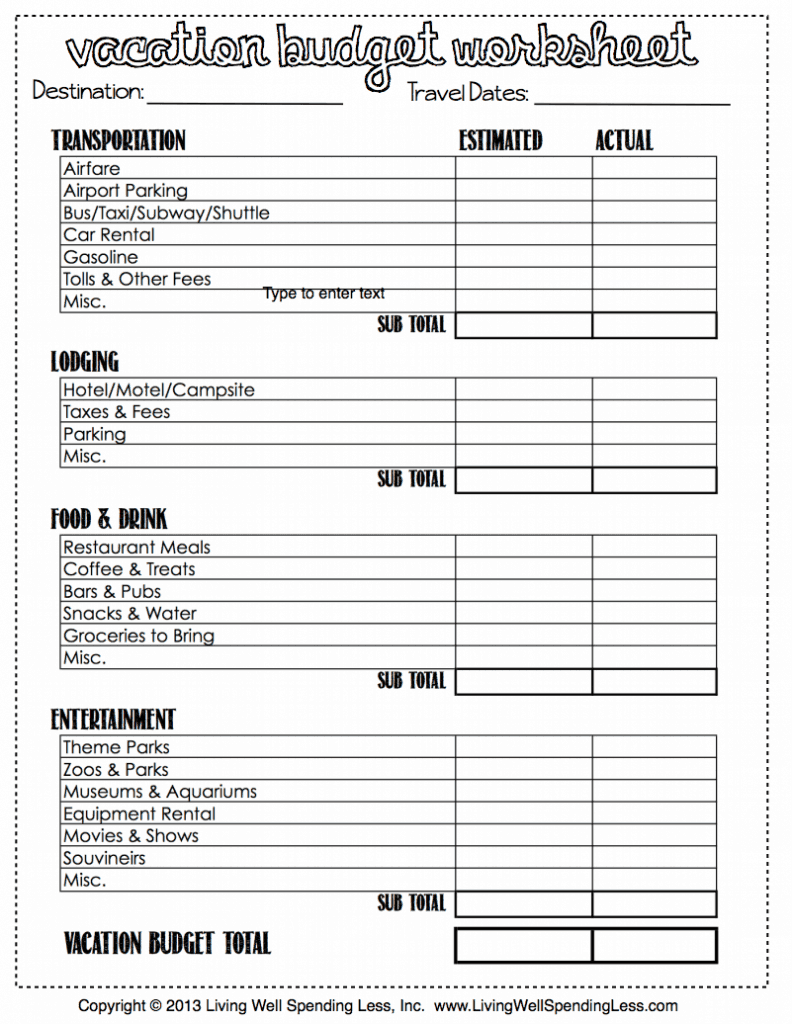 If you are going on vacation or looking to plan an upcoming vacation, this free budget template might work great for you. This worksheet maps out all the possible costs a vacation might cost and it also has a place where you can put your budget total in to stay on top of things. Check out the family budget worksheet by clicking here.
7. Monthly Budget Printables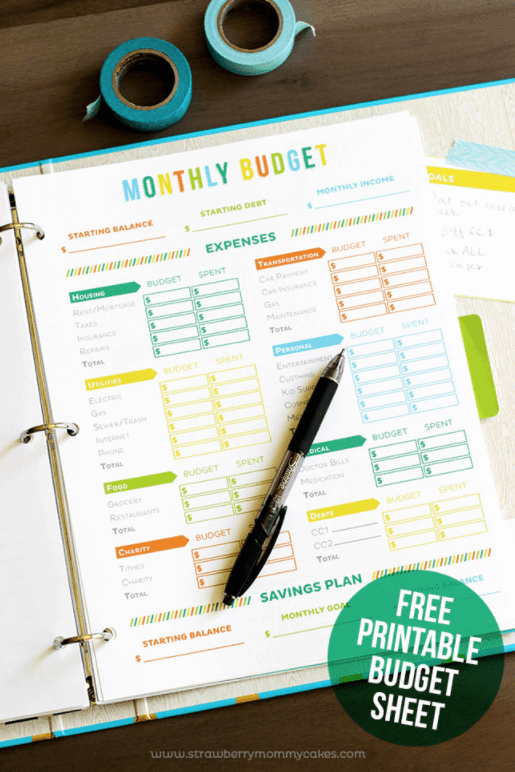 If you love colorful things like me you will love this Monthly budget printable. This printable helps you plan out your whole monthly budget to stay on target. Check out these amazing printables by clicking here.
8. Money Management Printable Template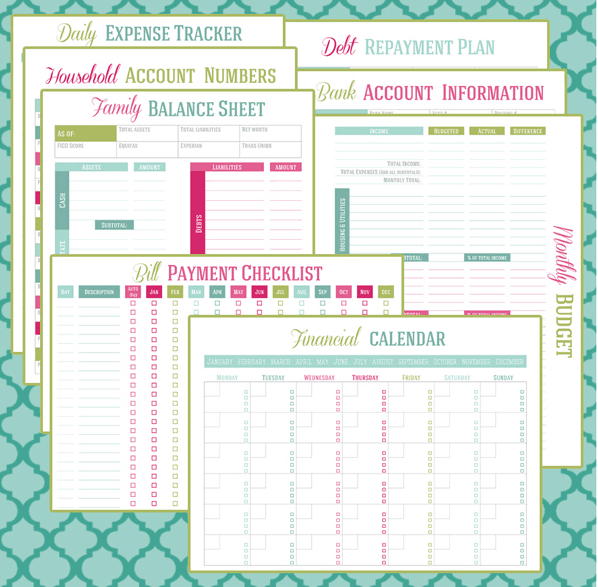 This money management printable simply rocks because it can help you stay super organized with your finances very quickly. This set comes with a bill payment checklist, family balance sheet, household account numbers sheet, daily expense tracker, debt repayment plan, bank account information sheet, and more to help you stay organized. You can check out this set of rockstar printables by clicking here.
9. Free Printable Monthly Budget Binder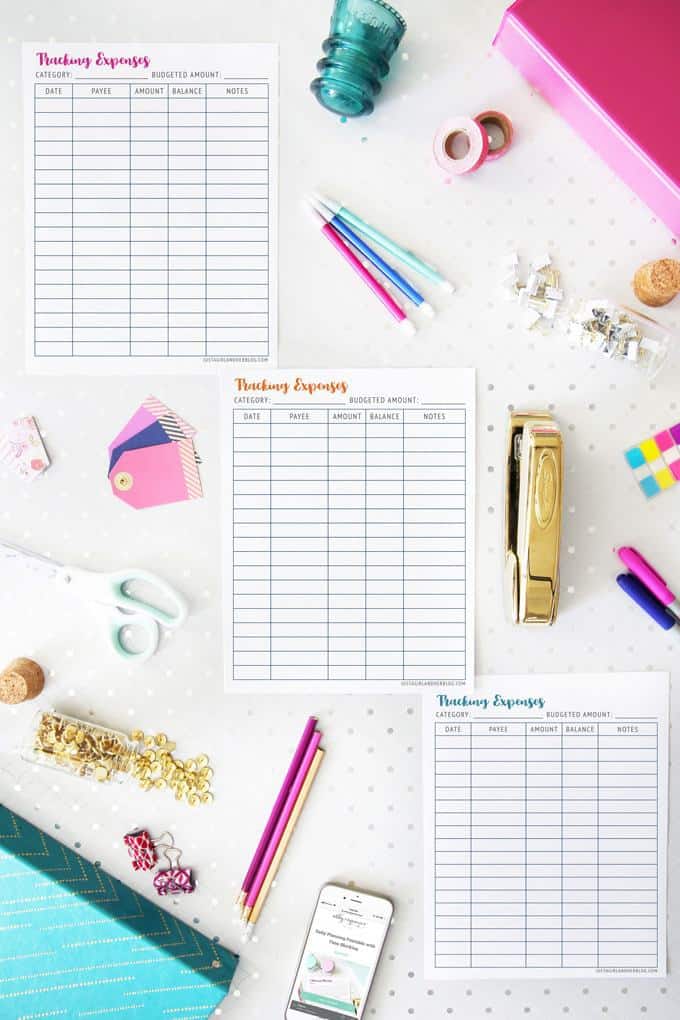 This binder is created by Abby from Just A Girl and Her blog and I love it. This binder will help you save money and stay organized. This binder has areas for your monthly expenses, recurring expenses, goals, and more. Grab your free copy of the Budget Binder by clicking here!
10. Budget Binder printables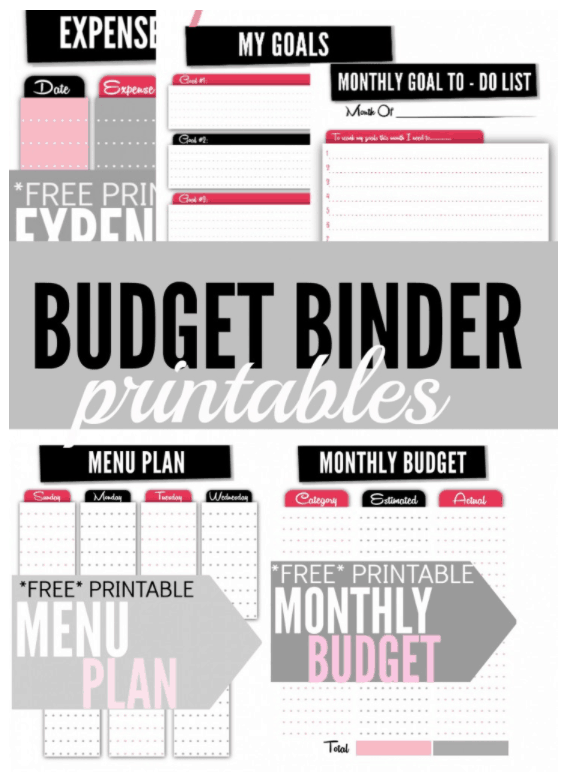 This is another set of amazing free printable monthly budget templates. This set comes with a monthly goal to-do list, menu plan, monthly budget expenses sheet and more. This is great if you want a set of budget and meal planners in one. Check out this set of budget printables created by Single Mom income by clicking here
11. Free Monthly Budget Binder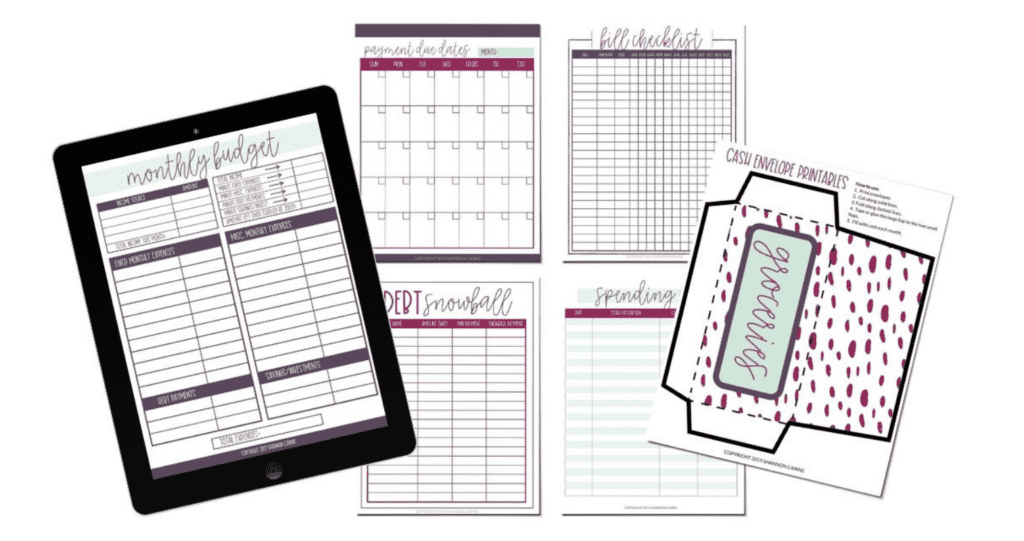 If you are looking for a set of free printable budget templates check these out by The Frugal Foot Doc. Not only are budget binders great for managing money but they can be fun to create as well. One of the most creative budget binders I have seen comes from The Frugal Foot Doc. The free printable monthly budget templates that come in this binder are super helpful to get on track to saving more money, budget effectively, and paying off debt quicker. To download these free budget templates click here.
12. Clever Girl Finance Free Budget Template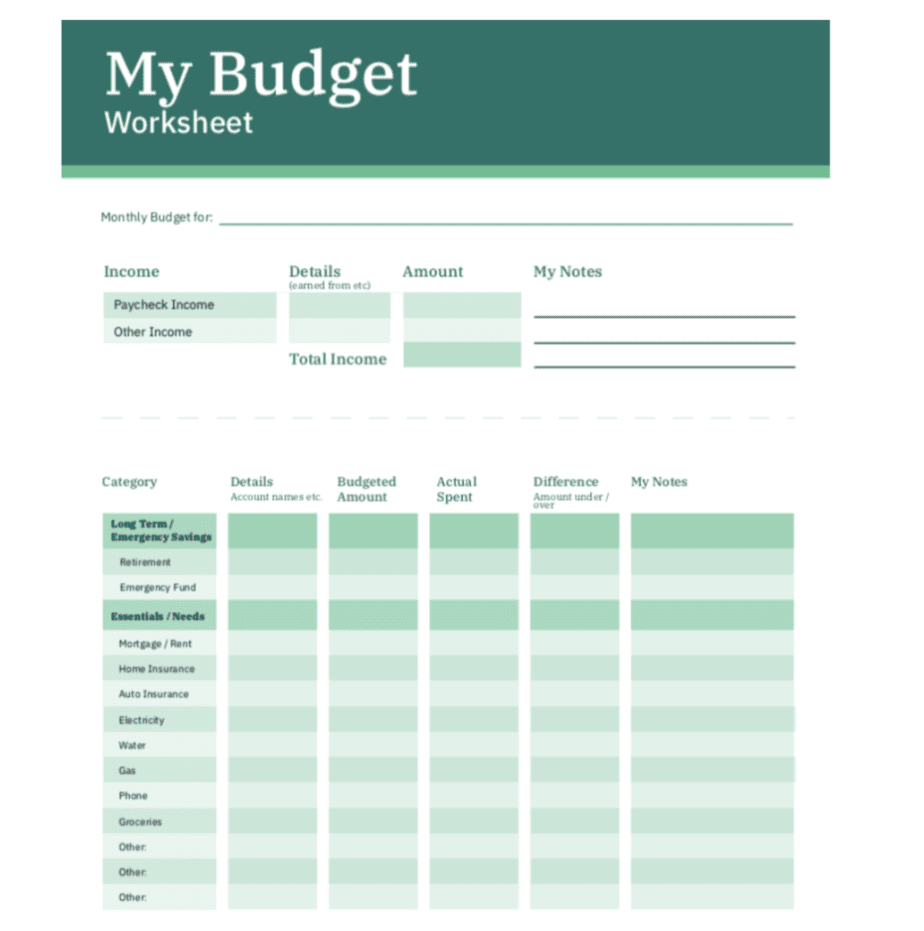 Clever Girl Finance is one of the best websites if you are looking to manage money in 2022 and that's why I was super excited to see that she offers a free monthly budget template for people looking to set up a budget that works. Click here to grab this free monthly budget template.
13. Free Monthly Family Budget Templates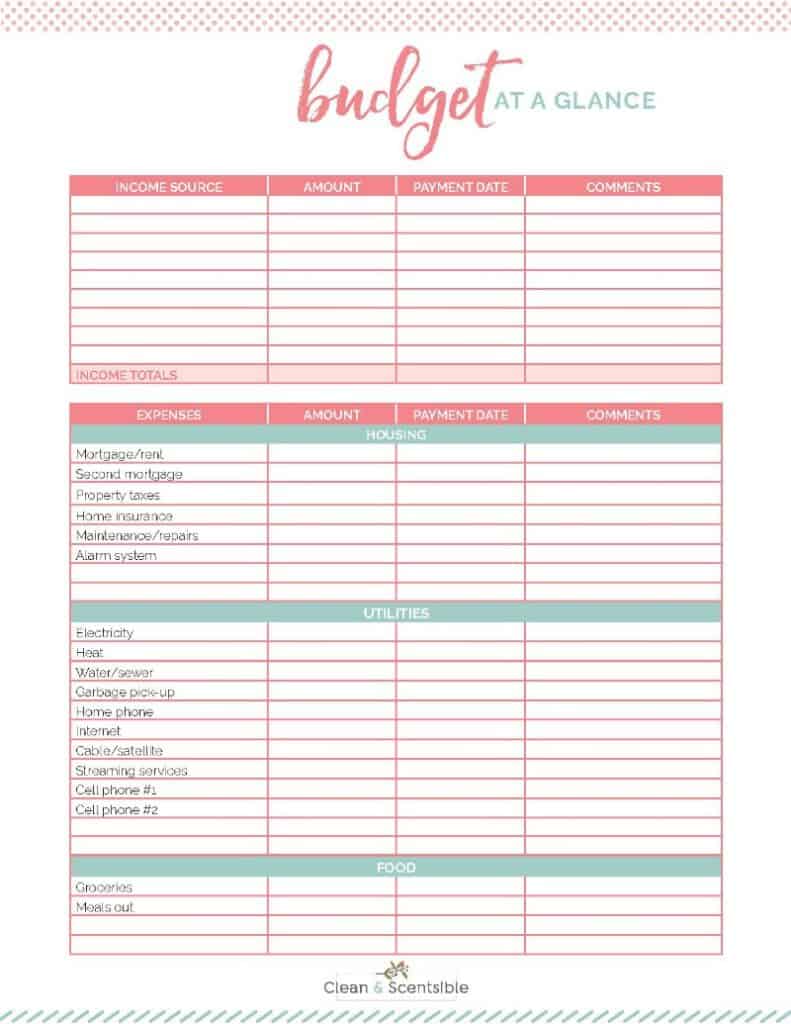 If you are looking for a family budgeting template these templates from Clean and Scentsible are a great option. These budget templates were made to help guide you through the budgeting process and make it as simple as possible. To get this free monthly budget binder to click here.
14. Free Colorful Monthly Budget Template
At times budgeting can be hard to understand but with this simple budgeting template from A Cultivated Nest, you can conquer budgeting with a breeze. To grab this free budgeting template to make your budgeting journey easy click here.
15. DIY Cash Budget Envelopes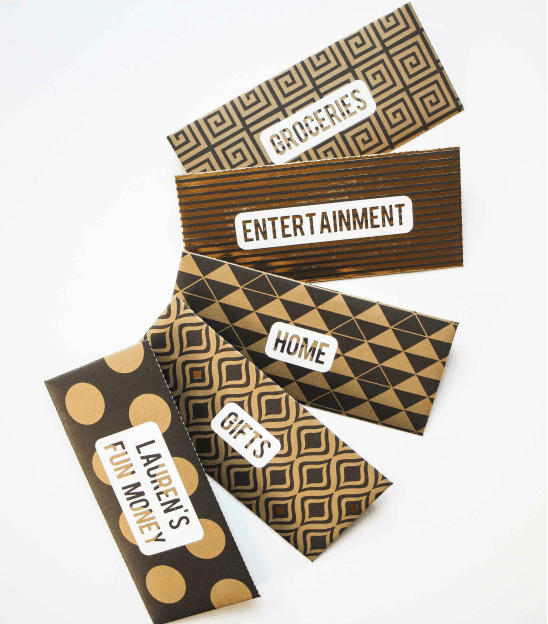 Here is a little different take on budgeting each month. If you are looking to stay on budget and stick to your budget plan this set of budget cash envelopes might be perfect for you.
Cash budget envelopments are great if you are on the go because you can store them in your purse, diaper bag, book bag, and back pocket. The creator of these envelopes Lauren from The Thinking Closet has a full set of cash envelopes to get you on the right track. Check out the printable and tutorial by clicking here.
Additional Free Printable Templates: Meal Planning Templates
16. Meal Planning Printable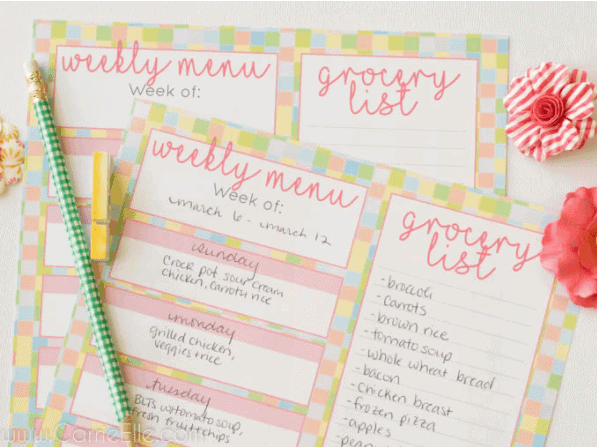 This free meal planning printable is perfect if you love a spring theme. It will help you get meal planning together while staying on budget. The worksheet has a section for a weekly grocery list and a weekly menu so you can stay ahead of the game each week. Having a weekly menu and grocery list totally helps me stay on budget and not overspend when I am out shopping. Check out the Meal Planning printable from Crystal and Co by clicking here!
17. Meal Planner Printable
This meal planner is awesome by Savor + Savvy. This meal planning worksheet helps you stay focused on your meal goals throughout the week. This planner is perfect for me because it helps me plan out my family's dinner for the whole week. It also has a space for your shopping list which was also a huge plus for me. Check out the Meal Planner Printable by clicking here.
---
RELATED POSTS