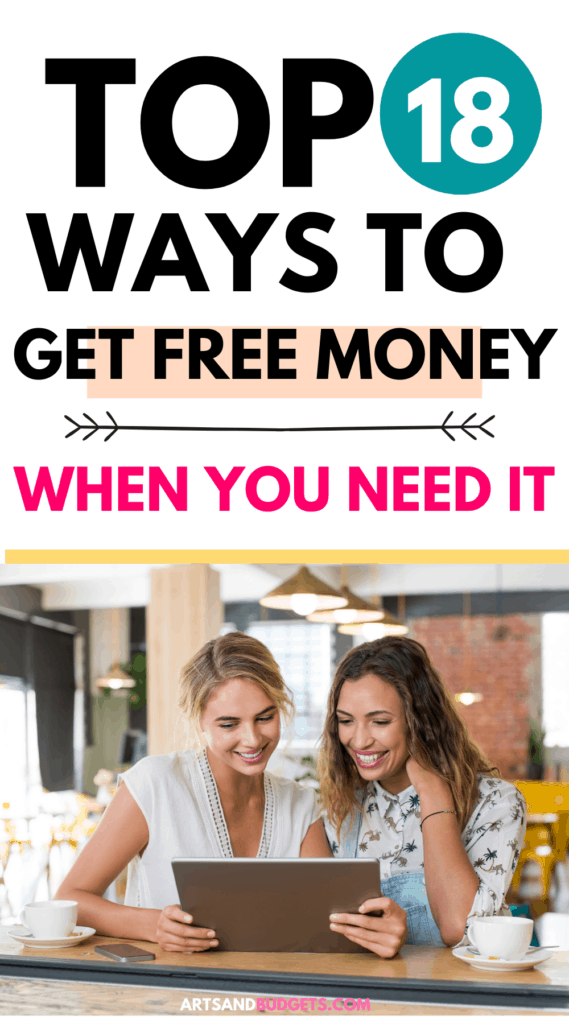 There are a lot of legit ways to get free money right now but if you are anything like me you might put up a red flag when you hear the term "Free Money". With so many scams out there that's actually a good way to protect yourself.
But, sometimes, legit companies actually pay you for doing easy tasks through their apps or websites.
Websites such as Swagbucks and Pinecone Research have tasks that you can complete to earn free money or free gift cards.
I am a huge fan of picking up extra side hustles to make extra money and all the places I list in this post are legit and fun ways to make free money every day. So, if you need free money fast check out some of the sites and apps listed in this post.
Is Free Money Possible?
Yes, free money is actually possible when you sign up for websites such as Swagbucks, and InboxDollars. Both of these sites have small tasks such as reading emails, watching videos, and much more that you can make money by doing every day.
How To Make Free Money?
There are a lot of different tasks a person can complete online such as watching videos on Swagbucks to make free money. Swagbucks is one of my favorite sites to make money from every day.
Not only can you make money on Swagbucks by watching videos but you can also make money by completing surveys, shopping online and much more.
What Apps Pay You Instantly?
Mystery shopping apps such as Field Agent and Mobbe will give you an instant payout when you complete quick shopping tasks. If you are already going to your local grocery store it's a great idea to earn money by doing so on mystery shopping jobs on the apps listed above.
How Can I Get Free Money Right Now?
If you are looking for money right now you can do a few things such as complete surveys online with Pinecone Research, Swagbucks , and Inbox Dollars.
Additionally, you can upload receipts onto cash-back apps such as Ibotta and Fetch Rewards and instantly earn money back fast. This post will share additional ways you can make money right now.
Related Posts
---
18 Ways To Get Free Money When You Need It Fast

1. Complete Surveys With Survey Junkie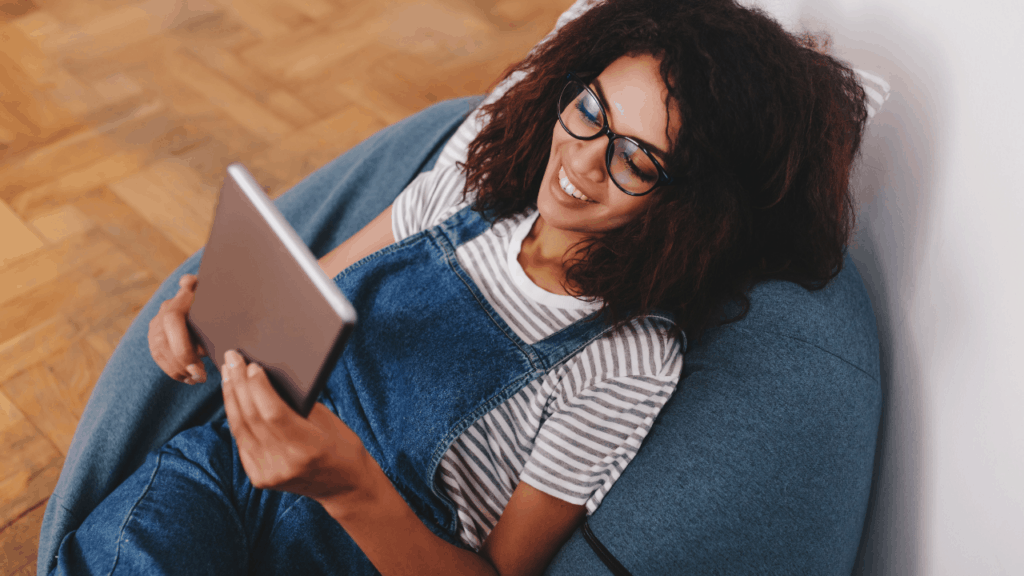 One of my favorite websites to earn money really quick is Survey Junkie. Survey Junkie is a survey site where you can earn money every day by completing surveys.
Once you earn points on the app you can redeem them for cash via PayPal or for gift cards. On this site, you can share your opinions about products and brands and get paid. Click here to sign up for Survey Junkie.
Additional legit survey sites you can sign up for and make money from are listed below:

2. Watch Videos on Swagbucks
Since joining Swagbucks four years ago I have made $4,000 with the app which equals to an extra $1000 per year. What could you do with an extra $1000 per year?
Well, I put the extra money I earned from Swagbucks into my Christmas spending fund. This fund comes in handy when the holiday season comes around and gives me a chance to have a debt-free Christmas.
Some of the tasks I do on the Swagbucks app to earn daily are refer others to the website to sign up, complete offers, and take surveys. Check out Swagbucks here and instantly earn $10!
3. Complete Studies on Pinecone Research
Pinecone Research is another amazing platform that pays you to give your opinion on certain products. This platform is one of the higher paying survey sites where you can earn free money fairly quickly.
Since this survey site is super legit and has been around for years I highly recommend signing up for this one to make extra money. Click here to check out Pinecone Research.
4. Start a Blog & Earn Money
Starting a blog has been one of the best ways I make money every month. For example, last month one of the ways I made money with my blog is by working with an Ad publishing company.
I made over $3,000 working with my Ad publishing company with my blog last month. Check it out below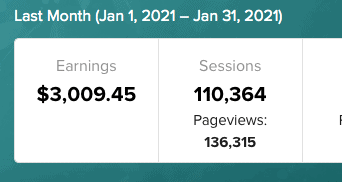 There are a lot of ways to make money from a blog. Let's cover 4 ways you can make money from starting a blog.
With Affiliate Marketing, you earn a commission for recommending and promoting products and services that you love on your website or Youtube channel. Different affiliate marketing companies hire bloggers, influencers, and online business owners to promote their products and services to their audience. Some of the best affiliate marketing platforms to work with are AdBloom, MaxBounty, ShareAShale, and FlexOffer.
When you work with an ad publishing company, they place ads throughout your site, and when someone clicks or views the ad, you earn money depending on your contract with the company. My favorite Ad publishing company to work with is Mediavine.
In 2019 I also got the chance to speak at the Mediavine Conference.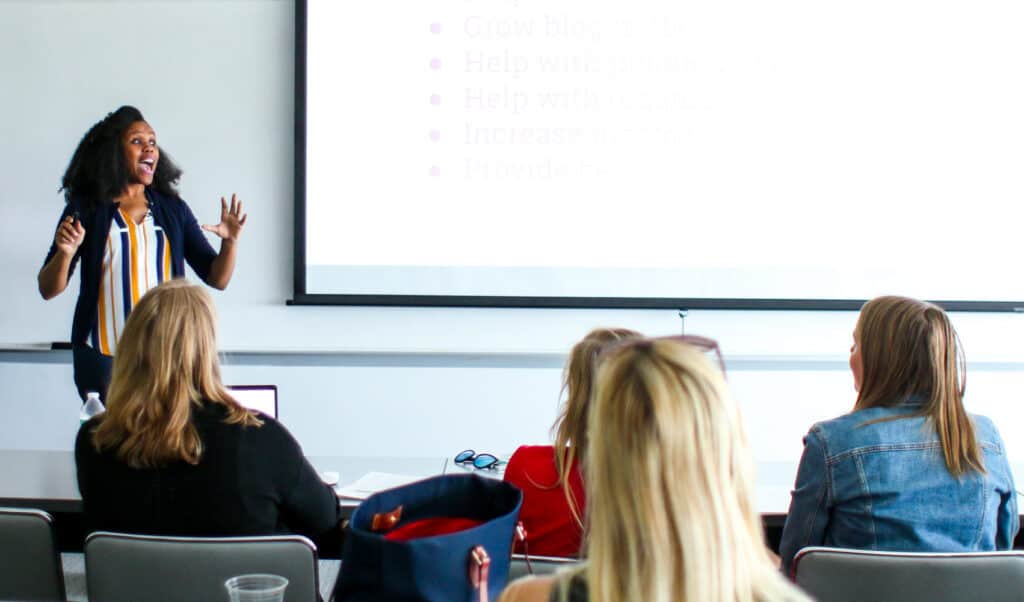 Digital products are products that you can create and sell virtually. These types of products are often downloaded from an email or from the internet. Some things you can sell as digital products are courses, printables, Templates, Ebooks, and masterclasses.
Work with brands on sponsor posts
With sponsored posts, you can get paid to share and promote products or services that you love for brands. You can promote the products and services on your websites and/or social media accounts. Some of my favorite sponsorship platforms are Clever and Activate.
5. Rent Out Your Car on Hyre Car
If you have an extra car you can rent it out to places such as Hyre Car and make money. This is an easy way to make extra money pretty fast that doesn't require much work.
When you sign up on the Hyre Car platform you get the chance to create a listing of the car you want to rent out to regular and rideshare drivers. During this stage, you also upload things such as vehicle registration, and the Uber/Lyft inspection documents. This is a great way to earn free money by renting out your car.
After that, you will start to see requests from drivers and complete the process. Check out Hyre car by clicking here.
6. Upload Your Receipts on Fetch Rewards
Fetch Rewards is one of my favorite ways to get free money. Fetch Rewards is an app where you can upload your grocery receipts and get paid instantly when you hit $3 on the app.
This is a perfect app to try out to get free money when you need it. Since joining I have earned multiple Amazon gift cards.
So, if you are looking for an app to make money from grocery shopping checkout Fetch Rewards by clicking here.
7. Go Shopping with Field Agent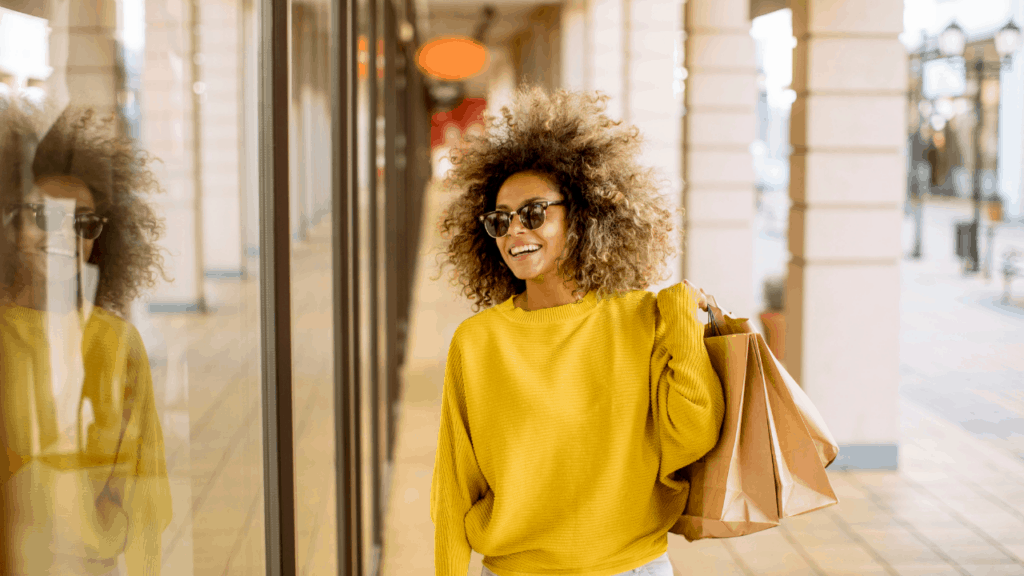 Field agent is an app where you can earn free money by completing tasks on your phone. It's super simple to sign up and new tasks are loaded onto the app every day.
This app pays you for tasks such as mystery shopping, conducting market research in stores, and performing audits in different stores in your town.
For example, you might pick up a Field Agent gig that requires you to try a product and leave an honest review about the item on the specified item page. All products that you purchase will be reimbursed.
The average payout for completing a task varies but typically they pay between $3 to $15 depending on the task. Additionally, each job can take anywhere between 5 minutes to 30 minutes to complete. So, if you are looking to add a great side hustle to your list this is it.
8. Earn Free Cash With Ibotta
Ibotta is a great way to get free money by uploading your receipts onto their app. Similar to Fetch Rewards this amazing app rewards you for going shopping.
On this app, you pick out different items on the app that you will purchase in your next grocery run. Once you purchase the product(s) grab your receipt and upload it onto the app and you will be rewarded with cash.
Once you hit $20 on the app you can request to have the money sent to your PayPal account. It's super simple and that's why I love this app. Check out and sign up for Ibotta by clicking here.
9. Get Free Money Through Grants
There are a lot of different places that offer grants for small business owners. So, if you are in need of free money and you are a legit business owner you can apply for small business grants to help your business this year. Below is a list of places online that offer grants for small businesses and online entrepreneurs.
10. Read Emails on Inbox Dollar and Get Paid
One of the easiest ways to get free money is by completing tasks on Inbox dollars. One of the easiest tasks to complete on the Inbox Dollars site is reading emails. Additional tasks you can complete on this site are completing surveys and watching videos.
Also when you sign up on the Inbox Dollars site you can grab a $5 bonus for signing up. To check out Inbox Dollars and grab your free sign up bonus of $5 click here.
11. Use Dosh and Earn Money Back
Dosh is an amazing app that helps you get money back from places you already love and shop at. Some examples of the things you can earn money back from when you use the Dosh app are hotel bookings, restaurants, and your local stores.
Once you earn at least $25 on this app you can get your payment sent to your PayPal instantly. If you don't have a PayPal account you can also get the funds sent via Venmo. To check out Dosh and to find out more information about it click here.
12. Invest Your Spare Change and Earn Money
With the Acorns app, you can invest your spare change and set aside money from each paycheck to earn more. This app is backed by leading innovators and investors such as CNBC. I think this is really amazing because CNBC and Acorn teamed up for a partnership to help millions learn how to invest.
So, if you are looking for a jumpstart to investing and a way to save money check out the Acorns app by clicking here.
13. Get Your Bills Cut Down With Trim
Trim is a great app that will send you reminders to save money. For example, have ever had a subscription that you weren't using but forgot about it? That is how the Trim app can help you save money quickly.
Many people have saved thousands on bills with the app. Some examples of bills they save money on are medical bills, cell phone bills, and much more.
This app helps people reach their financial goals quicker through personalized recommendations and a ton of saving opportunities. Check out Trim and start saving by clicking here.
14. Get Paid to Lose Weight With Healthy Wage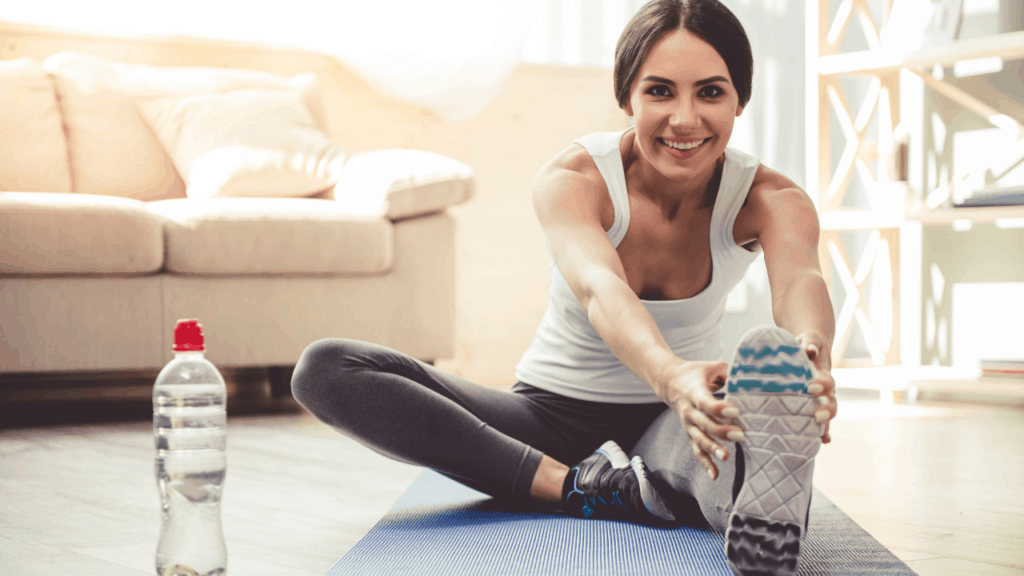 What if you could get paid to work out and lose weight? You actually can with sites such as Healthy Wage. Healthy Wage is an online community that uses cash prizes to help people lose weight.
When you sign up you will use their calculator to enter your goal weight. Then you will put in your bet which is where you will put your weight loss goal and your goal date to lose the weight. After that, you can start losing weight.
They also give you the chance to stay in contact with others in the community who you are on the same journey as you. If you meet your goal weight in time you will win.
15. Get Birthday Freebies
Did you know you can grab freebies on your birthday from many organizations and restaurants? Yes, it's true you can get free birthday freebies from different places during your birthday month.
My husband and I got free birthday meals from Red Robin on our birthdays for the past 2 years because we joined their reward program.
When you sign up for reward programs with places such as Red Robin you get the chance to get freebies during the month of your birthday.
Each place is different when it comes to the freebie that you can get. For example, with Red Robin, you get a free meal but with Noodle and Company, you get a free treat such as a brownie. Below is a list of companies that offer freebies when you sign up for their rewards program.
16. Test Websites Online and Earn Cash
Another fun way to earn free money is by testing out websites online. One of my favorite places to make money to test websites is UserTesting.
When you sign up for UserTesting you will be able to test new web and mobile sites and give your opinion on your experience. You also get the chance to give the client some feedback and recommendations.
The tests are always very clear to understand and they work great on the Google Chrome extension. To check out UserTesting click here.
17. Shop Online With Rakuten
If you shop online the Rakuten site will be your best friend. With this site, you can get cash-back from using their site or browser extension to shop online. They currently partner with over 2,500 retailers and are one of the largest and commonly used cash-back sites.
Years ago the company was known as Ebates but has since changed the name to Rakuten. Since this site is super easy to use it's one of the best ways to make free money every month. Check out Rakuten by clicking here.
18.
Sell Unwanted Items on Mercari and Get Paid
If you have items in your house you can sell them and make extra money really fast. Mercari is one of the best places online to sell any items that you don't want anymore.
This marketplace is great if you are looking to declutter your home and make money on the side. My friend Nika from DebtFreeGonnaBe has made hundreds from selling items on Mercari and she has a really cool Mercari 30 day challenge guide to help jumpstart your Mercari journey. If you are ready to start selling items click here to check out Mercari.
Final Thoughts On How To Get Free Money When You Need It
If you are looking for ways to get free money this post shared some of the best ways to get free money when you need it. A lot of the places included in this article you can access pretty quickly and earn money fairly fast.
Do you have apps or sites where you earn free money every month? If so, let us know which ones are your favorite in the comment section below.