16 Virtual Assistant Jobs For Beginners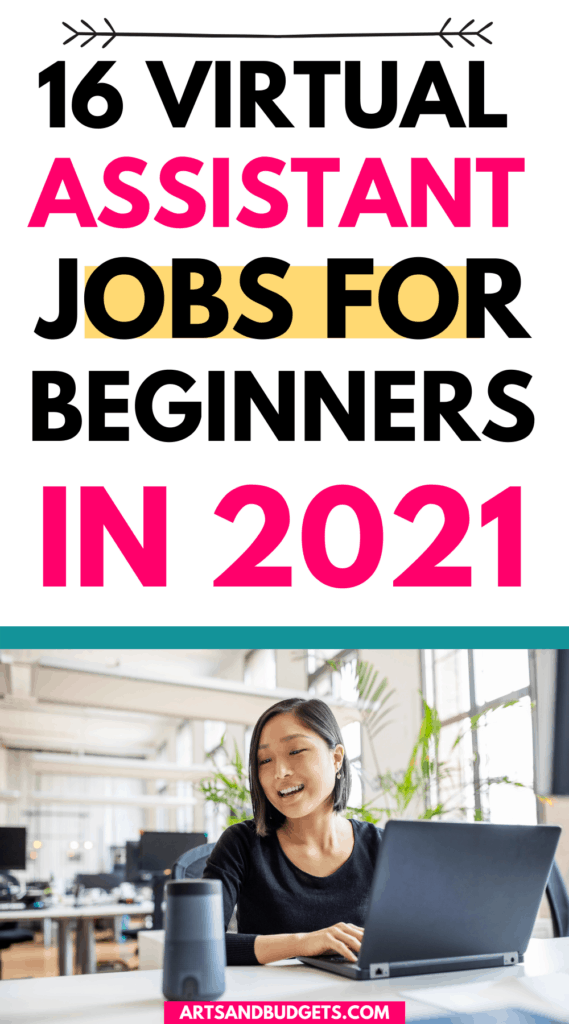 Are you currently looking for virtual assistant jobs for beginners to make extra money? If so, this is the post for you.
The year 2020 changed the landscape in most aspects of day-to-day life, including the way that individuals work.
If you are looking for a new career and you have strong organizational skills and time-management, becoming a virtual assistant might be the path for you.
Becoming a virtual assistant allows you to have the ability to work from home. You also can help business owners succeed in their venture. If you are unsure of where to begin, here are some virtual assistant jobs for beginners. Also included are some things to take into consideration when transitioning into this field.
What Is a Virtual Assistant?
As a virtual assistant, you could either be a self-employed or an independent worker. Most virtual assistants help one or multiple clients perform the day-to-day duties associated with their business needs. While it is possible to find virtual assistant work yourself, there are multiple companies and agencies to help match you with a client.
You would typically work remotely in a home office and your clients would most likely be small business owners, managers, or entrepreneurs.
Depending on the arrangement you set with your client or clients, you would work for them either on a part-time or full-time schedule. You would either set an hourly rate or be paid on a weekly, biweekly, or monthly basis depending on the working arrangement.
What Do Virtual Assistants Do?
Small business owners and managers wear multiple hats. Sometimes it is difficult for them to perform all of the essential duties themselves. Oftentimes, they choose to outsource this work and find virtual assistants to ensure efficiency in their business.
If you are looking to get into this field, there are many virtual assistant jobs for beginners and advanced candidates.
There are a wide variety of tasks you may be performing as a virtual assistant ranging from administrative work, social media and marketing management, travel coordination, recruiting, and database management.
Because there are so many different areas you can focus on as a virtual assistant, it is important to understand your strengths and weaknesses as an employee.
Virtual Assistant Jobs For Beginners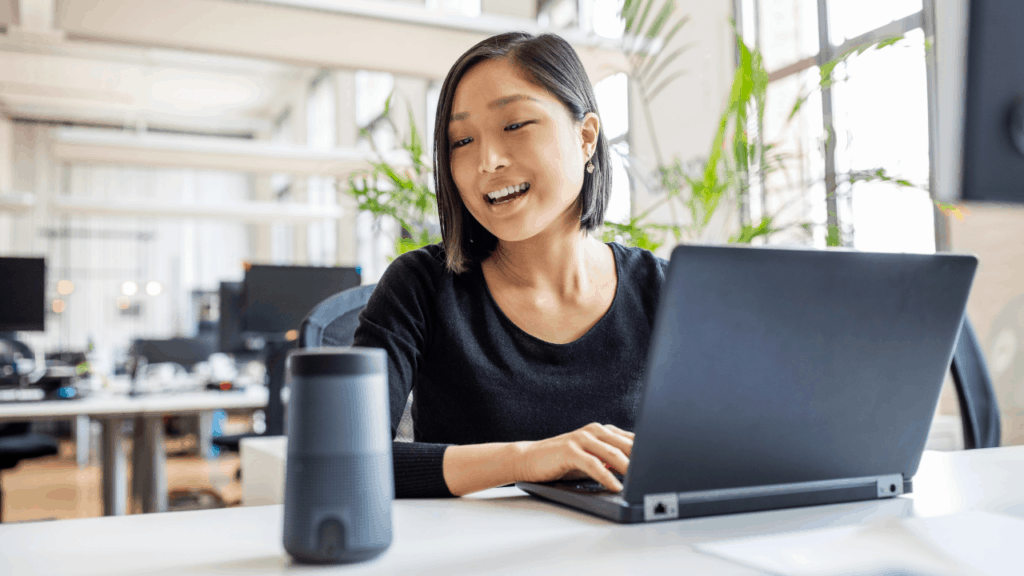 Upwork is one of the most notable companies for professional freelancers to seek independent work opportunities. This platform is considered a marketplace for independent workers and helps to employ individuals in various industries.
The pay for a virtual assistant on Upwork can range and you can set your rate at $10 an hour for beginners to $40 an hour for expert-level assistants. However, some jobs are paid on a one-time basis rather than hourly, which is either posted in the description or can be negotiated.
Those that are looking for a virtual assistant will post a job description. You will be able to create a profile detailing your experience and salary needs. The job can be a one-time gig, a part-time position, or even a full-time position.
Additionally, each time you complete a job they are able to review the job you did so the more jobs you complete, the more likely you are to get recognized. This helps you to build your book of business and even have prospective employers reach out to you again in the future.
Similar to Upwork, Belay Solutions aims to match independent contractors with prospective employers to help grow their organization. Belay Solutions, however, focuses specifically on finding virtual assistants, virtual bookkeepers, social media strategists, and website specialists.
You can search directly on the website for a position under "current openings" to see what opportunities are available.
Belay Solutions posts independent contractor openings as they become available. They specify the experience level they are looking for as well as the various responsibilities.
While the listings do not directly include pay ranges, according to Glassdoor.com, the average virtual assistant salary is about $18 an hour.
Another great virtual assistant job for beginners is Fancy Hands. Fancy Hands offers virtual assistant solutions to individuals who needs tasks done in addition to business owners and entrepreneurs.
They consider themselves to be the "fastest and most affordable" service in the US because they charge by the individual request or task. For example, the average person looking for help with booking a vacation might use this service one time.
To apply for a position at Fancy Hands, they are looking for individuals with strong communication skills and a reliable internet connection with a computer. They are also looking for individuals to have knowledge of different fields to help with a wide range of tasks.
You would be paid anywhere from $3 to $7 per task on a weekly basis. One benefit to this company is that you are able to completely set your own hours.
99 Dollar Social offers social media services geared towards small business owners at a low price point. They charge the small business owners on a monthly basis to help maintain their social media presence.
This company is looking for workers with knowledge of social media platforms such as Instagram, Pinterest, Facebook, and Twitter. Their positions are all work from home but do require a week of training before taking on accounts.
They are looking for people with attention to detail, timeliness, and strong writing skills. According to Glassdoor, an independent content specialist at 99 Dollar Social can expect to make around $12.50 an hour.
Vicky Virtual is a service aimed at helping small businesses with receiving and making phone calls by outsourcing these duties to virtual receptionists. To be a virtual receptionist at Vicky Virtual, you will want to have a reliable computer and stable internet connection. They also look for strong organizational skills and the ability to type 50 WPM.
On a day-to-day basis, you will be receiving and making phone calls for a given client so it is important to have the willingness to make a positive impact on the individuals you may be talking to.
A virtual receptionist can expect to make $10 an hour working for Vicky Virtual.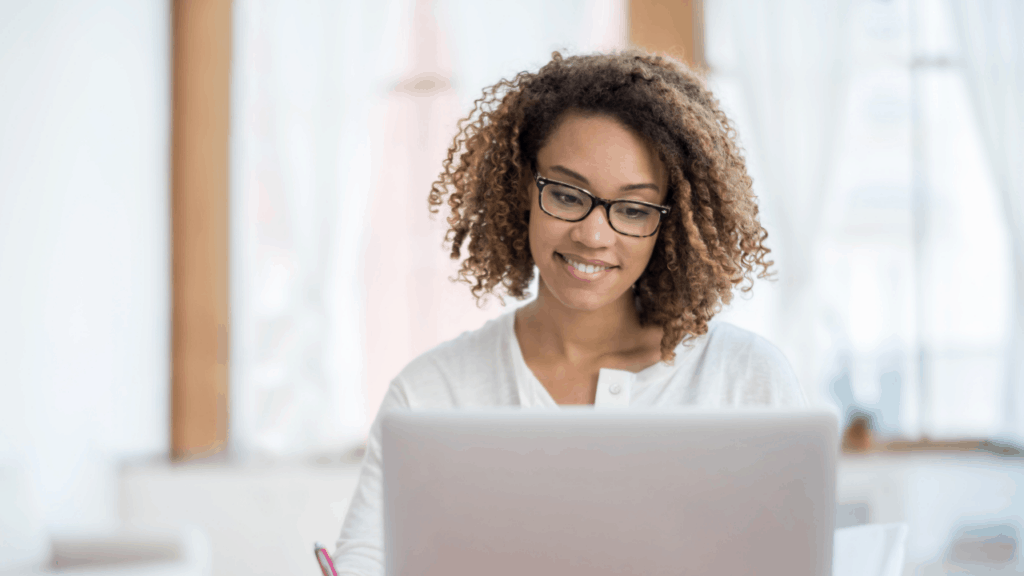 This company is great if you are looking for virtual assistant jobs for beginners. Time etc is a platform to help match entrepreneurs and professionals with freelance virtual assistants. Time etc focuses on matching skilled virtual assistants that can help efficiently take on tasks.
Whereas on some platforms you might have to bid to secure a position, Time etc guarantees a fixed and hourly wage to match your skills.
Time etc looks for virtual assistants with 8 years of relevant experience that are available during daytime working hours. You will also need a reliable internet connection with some experience working from home. You can expect to make $11 an hour working for Time etc.
Zirtual is a platform to help entrepreneurs, executives and small business owners hire a virtual assistant to help with their various tasks. They only hire US-based assistants that have college degrees and will charge the client a monthly fee for this service.
Their hiring process is more rigorous than other platforms and they look for candidates with prior administrative experience.
If you apply to be a virtual assistant for Zirtual, you will be considered a 1099 independent contractor. You can earn between $12-$20 an hour depending on the client's monthly plan. However, after 6 months of working for Zirtual, you can earn a higher percentage of your client's monthly plan fee.
24/7 Virtual Assistant is another platform specializing in pairing virtual assistants with small business owners and individuals to take on given duties.
To work for 24/7 Virtual Assistant, you will want to have communication skills, be resourceful and trustworthy and be comfortable multitasking. 24/7 Virtual Assistant prides itself on offering competitive pricing.
Because they have clients stationed all over the world, make sure to specify if you are fluent in another language as well when you apply. Depending on your skill level, you can expect to make $10-$12 an hour working for 24/7 Virtual Assistant.
The majority of their clients are looking for part-time work and you can expect to work anywhere from 20-120 hours a month.
Delegated was formerly known as Red Butler and is a platform aimed at connecting virtual assistants and receptionists with entrepreneurs that need help with tasks associated with their businesses.
They look for US-based assistants that are college-educated and have specific training working for small business owners and executives.
Delegated's virtual assistants provide "front office, back office, and personal support" meaning that you may be given a wide range of tasks in your position.
For example, one day you may be performing data entry, the next day you might be updating calendars, and the next day you could be helping your client manage their personal home expenses.
Some top companies that Delegated has worked with in the past include Hulu and Beats by Dre. Delegated looks for virtual assistants with 5 years in a similar role and strong communication skills. According to Indeed.com, you can expect to earn around $16 an hour as a virtual assistant for Delegated.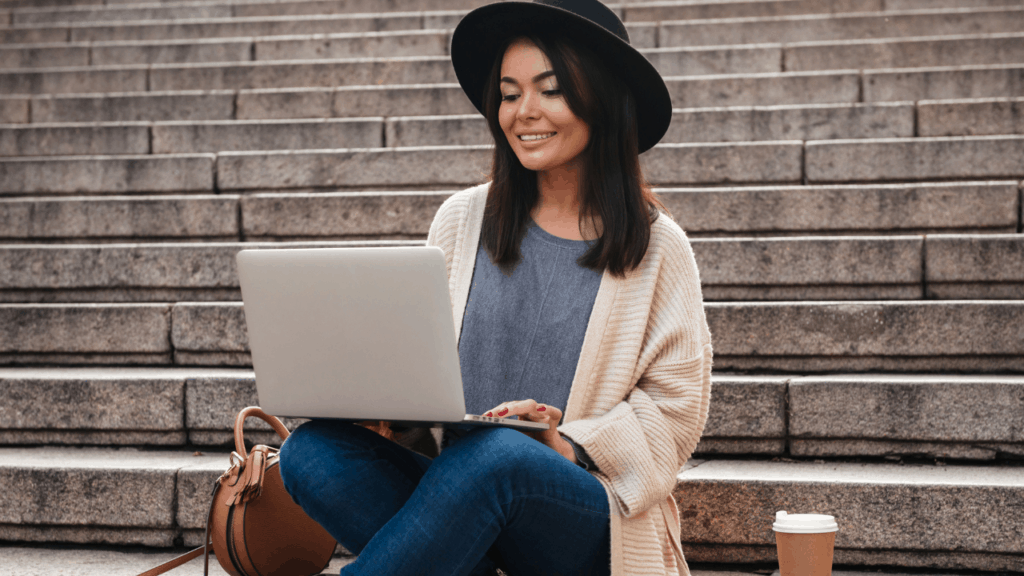 Zip Recruiter is an online platform to help individuals find jobs in any given industry. Employers post a job description and the job seeker can directly apply.
To begin your search, type in "virtual assistant" and remove your location to look through the various jobs that are available. In the job description, many will specify the experience they are looking for and the pay range to help you decide if it is a good fit.
Some of these positions will be part-time while others are full-time. So you may have to spend a bit more time looking through the listings.
11.
Fiverr
Similar to Upwork, Fiverr is a marketplace for various freelance services across numerous industries. They offer graphic design, digital marketing, writing services, video and animation, and programming services as well as offering virtual assistant opportunities.
You can sign up for free to "become a seller" and market yourself to their global client base.
Once you get an "order" you can further discuss the details of the collaboration with your client, where you will be paid upon completion. Because you are marketing yourself on Fiverr, you will set your own price based on the work you are looking to complete.
Remote.co is an online job board that specifically posts companies that are looking for a remote workforce. They have compiled a list of companies that are seeking remote workers and you are able to filter and sort based on various criteria to help you find a company that has virtual assistant jobs for beginners.
In addition to having a database of companies that have a remote workforce, there are profiles from various remote workers to discuss some considerations when working from home.
You can also search remote jobs and filter by virtual assistant positions. Remote.co's job board allows you to search for different virtual assistant positions across multiple companies.
We Work Remotely is another platform that allows employers to list remote jobs for prospective employees to search for virtual and remote positions. They list an average of 500 new jobs each month so there are a significant amount of opportunities when using this site.
We Work Remotely post jobs in various industries ranging from programming, sales, and marketing, and customer support with the common denominator being all are remote positions.
If you are interested in looking for a position through this platform, you can directly search "Virtual Assistant" in the job search section and then sort by companies, job type, and location. Because the jobs are posted from various companies, the salary and qualifications will vary but it could be a good place to look for virtual assistant jobs for beginners.
Guru connects freelancers with potential employers and supports them beyond the hiring process. They allow users to manage and pay directly through the platform.
This company is an international marketplace so there might be jobs from other countries posted when you are searching but you are able to filter by location when using the site.
Because Guru specifically employs freelancers, the jobs range from writing and translation, administrative, design and art, and engineering and architecture. If you want to specifically look for a virtual assistant position, click on the administrative and secretarial category.
Then click on the personal/virtual assistance subcategory to find virtual assistant jobs for beginners.
Because the job types range from temporary contract positions to full-time opportunities, the pay scale also ranges. But most of the listings include the average pay rate within the post.
Boldly is a staffing company that offers long-term contractual positions to remote workers. This company differs a bit from other virtual platforms because you are considered a W2 employee for Boldly (rather than a 1099 independent contractor) but will be working for two to three of Boldly's external clients.
When taking a job with Boldly, you will most likely be assigned to a one to a two-year contract.
Boldly works with a vast amount of well-known clients such as Apple, Google, and Facebook.
They look for more professional-level workers so you might need a few years of experience before securing a position. All team members at Boldly can expect to make at least $20 an hour.
As the name suggests, Task Rabbit focuses on helping both businesses and individuals. In addition to personal assistant jobs, you can find people looking for help with deliveries, assembling furniture, and cleaning. Each task is assigned a price point and you are paid per project.
According to Task Rabbit, virtual assistants charge an average of $20 an hour and can either work longer hours or take on just a few tasks a week.
This gives you more flexibility and allows you to make your own schedule. When an individual or business searches for an assistant on Task Rabbit, they are able to view "Taskers" by reviews, skills, and rates. This allows you to build a book of business and an online reputation.
Virtual Assistant Considerations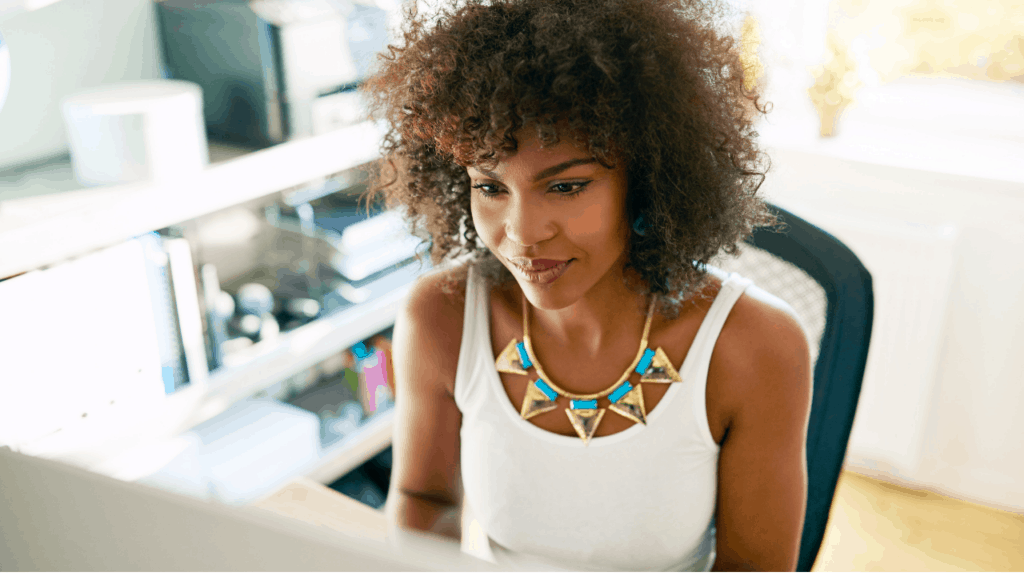 How To Promote Your New Virtual Assistant Business
One of the most exciting things about becoming a virtual assistant is that you can treat it as your own business. You are able to set your own schedule and find a working environment that you will thrive in and once you gain more experience, you can start setting your own salary.
In the early stages of your virtual assistant position, you might be using an agency-type site such as Upwork or Fiverr to help you find jobs, however, once you start to gain traction, you can start to market yourself and find clients on your own.
Once you are further in your journey, you could consider making your own website and find ways to market your business.
Don't be afraid to ask previous clients if they have upcoming opportunities or know of anyone else who needs help managing their tasks.
How To Get Established as a Virtual Assistant
You might be overwhelmed at first when establishing yourself as a virtual assistant as there are many paths you could take. If you are a beginner, compile a list of your previous jobs and skills and turn it into a resume that showcases your abilities and skills.
If you haven't worked directly as a virtual assistant, you can still use transferable skills, such as time management or organizational skills, to better showcase your abilities.
Even starting small by taking a few tasks here and there can help you to gain experience while also giving you the opportunity to network and find referrals.
Another key consideration when establishing yourself while looking for virtual assistant jobs for beginners is to ensure that you have a good space to work in as well as a stable internet connection and working laptop. Having the right equipment and space to do your work is key to getting up and running in this field.
Financial Considerations For Your New Business
When starting any new business, it's always important to take some time to evaluate certain financial considerations. For example, when you decide to become your own boss and leave a more corporate setting, you are going to see a significant change in how your finances are delegated.
While the flexibility of being your own boss comes with numerous advantages, remember that there are certain disadvantages to take into consideration and account for.
If you are leaving a larger company, you are most likely going to lose some important benefits that you will want to secure on your own. For example, you will want to take some time to evaluate your life insurance coverage when starting your own virtual assistant business, especially if you are losing your employer-sponsored policy.
Having the flexibility that is associated with becoming a virtual assistant is a great benefit.
Frequently Asked Questions
How Much Money Can You Make As A Virtual Assistant?
According to Payscale, the average hourly rate for a virtual assistant is $15.98. Keep in mind this will vary depending on your skills, education, and location.
How Do I Become A Virtual Assistant With No Experience?
To become a virtual assistant with no experience, you will first want to look for virtual assistant jobs for beginners. Many companies are looking for virtual assistants with prior experience but there are others that allow you to start without having had a virtual assistant job in the past. Look for companies that have entry-level positions or short-term contracts and assignments to gain traction.
First and foremost, you will want to make sure that you have the proper equipment. Then you will want to make sure that your resume showcases your skills.
Consider taking small steps by finding short-term positions first to build your book of business and then you can expand from there.
How Do I Start Working As a Virtual Assistant?
When starting work as a virtual assistant, there are many different paths you can take. You can start off by applying through an agency to pair you with an employer or you can apply directly to a job listing. Furthermore, you can consider starting from scratch and creating your own business by finding places to outsource your work yourself.
Before you start looking, have some goals in mind of what you are looking to accomplish. For example, do you want to get your feet wet and try out different short-term positions to find industries you enjoy working with? Or are you looking for a more long-term position with one particular company?
There is no right or wrong answer, so remember to evaluate the working environments that you have thrived in the past to determine which path is best for you.
What Is Required To Be A Virtual Assistant?
Because there are so many different avenues you can take when becoming a virtual assistant, there isn't necessarily a one-size-fits-all model. For example, you could be wearing multiple hats working for a large company or you take on specific tasks for an individual or small business owner.
One thing that all virtual assistants need is a quiet working environment with a good internet connection and a working computer. You will also want to be communicative and organizational with a strong people presence.
Is Being a Virtual Assistant Worth It?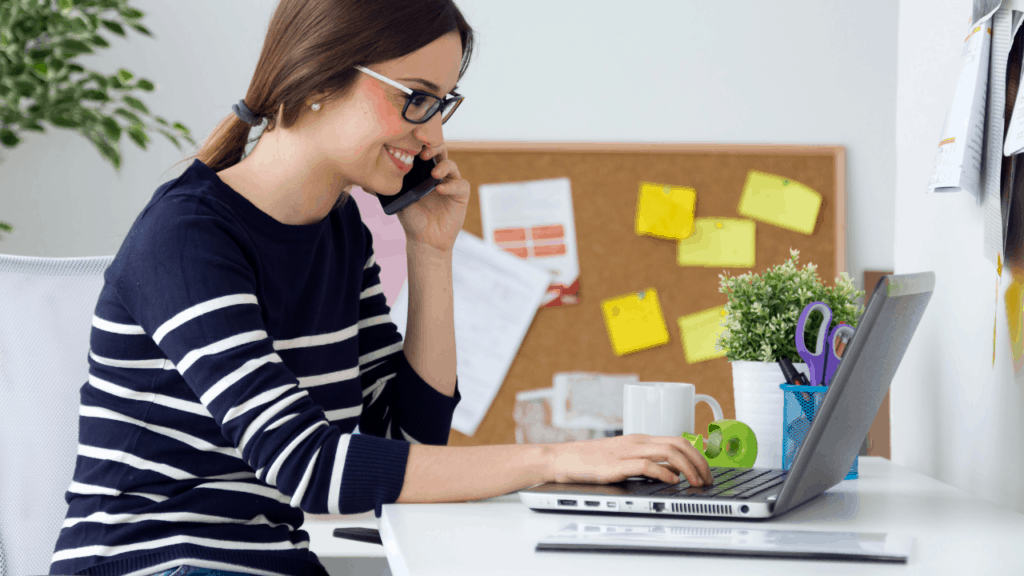 Becoming a virtual assistant is a rewarding career path that allows you to learn a lot about many different things. You are able to build connections while knowing that you are helping others grow and thrive. Depending on the position you are looking for, you are sometimes able to set your own hours.
Remember that there are always positives and negatives associated with any career change.
Before diving in headfirst, take some time to evaluate what this change will look like in your everyday life.
How Do Virtual Assistants Get Paid?
In many cases, a person might be paid by the hour but in some instances, a person could be paid a salary depending on the length of their contract. Furthermore, they might be paid based on completing a one-time task.
Remember to keep an organized list and record of payments, payment types, and contract types for tax purposes. Additionally, if you decide to outsource your own work through your business, you may want to look into sending invoices to your clients if the transaction is occurring directly between you and them.
For example, there are different ways you can create invoices to ensure you are being paid on time and can keep a record of it.
Final Thoughts
If you are currently looking for virtual assistant jobs for beginners this post shared a lot of companies hiring. Remember to always keep your long-term goals in mind. This will help determine which path is best for you.
Becoming a virtual assistant has many benefits and perks associated with the career path. It has a significant amount of upward opportunity if you want to make it into a business of your own.
Even though there are different paths you can take to become a virtual assistant, there isn't a one-size-fits-all approach. So take some time to determine your future plans when making a career shift of this size.
Additional Similar Posts