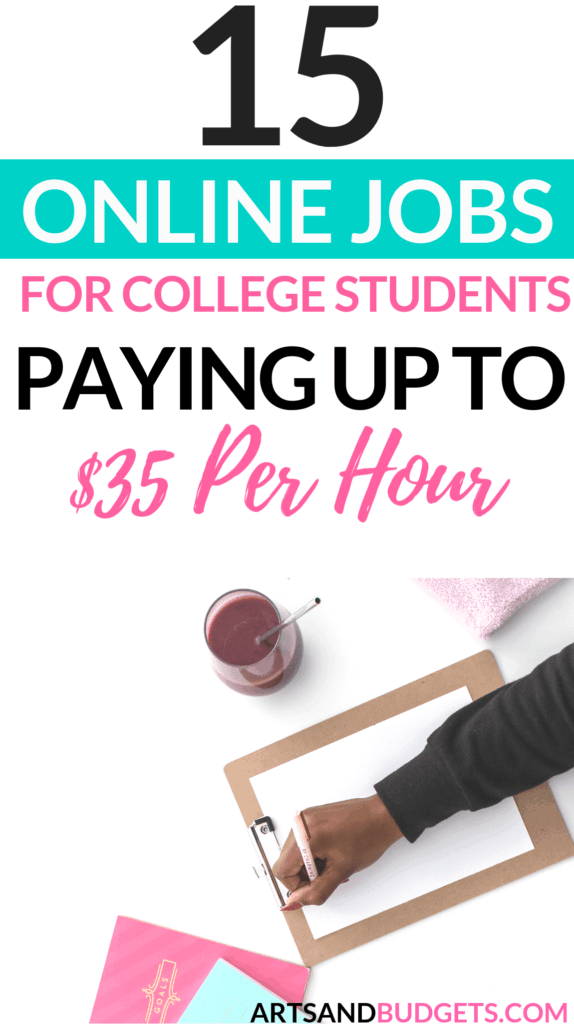 One of the main ways to make extra money while in college is through online jobs. There are many online jobs for college students that can help them stay debt-free while attending school.
Also, while in college there are a lot of ways to help secure your education without getting student loans. When I was in school I wished someone would have shared with me the different ways to make money while in school.
So I did what most students in my situation would do.
I got student loans!
I grew up in a house where debt was seen as normal or seen as a way to pay off other debt so that was my norm. It wasn't until years after I finished my Master's degree that I realized student loan debt can paralyze you and leave you trapped for years. That's why it's so important to me to share ways current college students can make money while in college to not make the same mistakes I did in my early 20's.
This post will share 15 ways any college student can make money right now.
Related Posts
---
1. Teach Online
One of the best ways to earn extra money while in college is to teach online. Places such as VIPKID hire tutors and teachers with at least a Bachelor's degree to teach students in China. The awesome thing is that the degree can be in any field of choice. So, if you have a communication degree, perfect! If you have a degree in art, perfect.
Another amazing thing about joining companies such as VIPKID is that the companies create your lesson plan for you so you don't have to worry about it. Both companies pay up to $20/hr and have flexible hours where you can work right from home.
Places To Find Online Teaching Jobs
2. Become a Professional proofreader
If you are great at editing other students' research papers while in college then becoming a professional proofreader might be a great side hustle for you. Different companies hire professional proofreaders to help them find grammatical errors in their blog posts, emails, press kits, and more.
This is an amazing side gig because you can be right in the school setting element. Check out the list below to find places that hire professional proofreaders.
3. Complete surveys
One major thing I love about taking surveys online is that they don't require a whole lot of time. For example, I took a survey that only took about 20 minutes and I got a$50 reward for my opinion on sandals from the survey site, Mindswarms.
Another one of my favorite legit survey companies is Swagbucks! Swagbucks, lets you earn gift cards to places such as Target, Walmart, Amazon, and more when you complete simple tasks such as surveys, watching videos, searching the web, and much more. I normally make an extra $200 in gift cards every month from Swagbucks. If you are want to find other legit survey sites, check out my favorite ones below.
4. Teach Music Lessons Online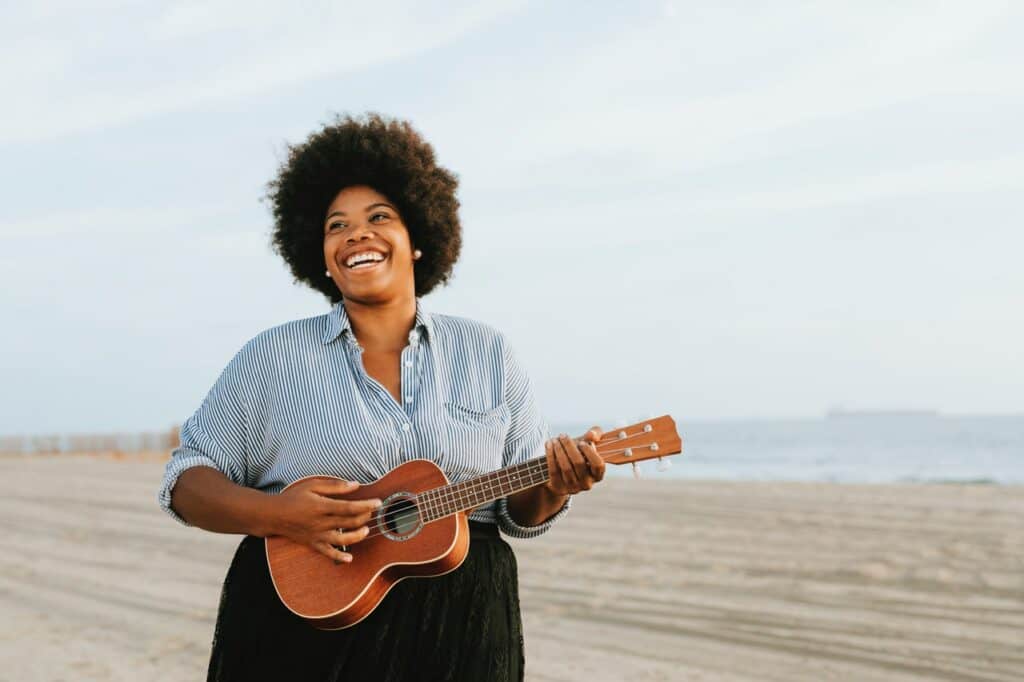 If you are a music major and love teaching others how to become better musicians than teaching music online might be great for you.
Places such as TakeLessons lets individuals teach music lessons right from the comfort of their own dorm or home. TakeLessons lets students take private or online lessons which can be really convenient if you want to stay at home and work.
With this gig, you can set your own hours, work when you are available and get paid. Check out Take Lessons by clicking here!
5. Become a Social Media Influencer
If you have an Instagram, Twitter or Facebook account and love being "present" on social media every single by posting photos and engaging with others becoming a social media influencer might be a great gig for you.
Companies look for different accounts on platforms such as Instagram, and Twitter to help them promote their products. When choosing which accounts they want to work with they normally focus on engagement on your profile, follower count, and how you engage with others' content.
Some awesome places to search for opportunities to become an Instagram Influencer are
6. Do Some Freelance Writing
Freelance writing is one of the best ways to earn money while in college. One of my friends earns an extra $1000 a month from writing up blog posts for other bloggers and companies.
If you are interested in becoming a freelance writer places such as Income Diary and Text Broker are great places to start. These companies hire writers to write for them on a daily basis. Some other places to check out Freelance job opportunities are listed below.
7. Sell Your Crafts On Etsy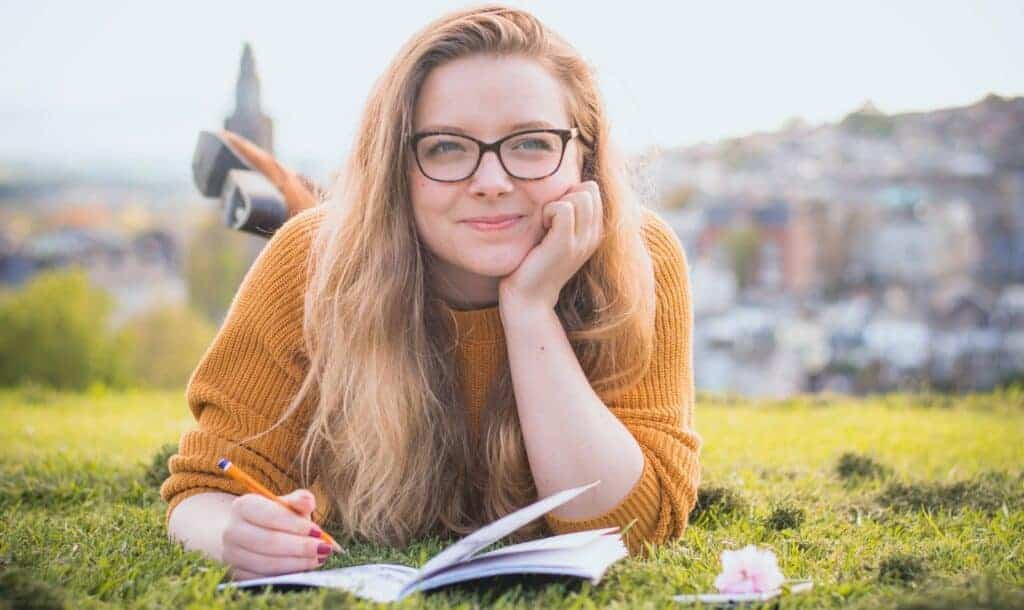 Did you know that you can get paid for designing t-shirts, blankets, and jewelry on places such as Etsy? While in college you can totally set up an Etsy shop and make money from creating your own products.
Etsy is an online handmade community where shop owners sell their own handmade products to the public. Having great customer service skills is a must when you become an Etsy shop owner. A lot of Etsy Facebook group are super resourceful and let you ask questions and receive answers from other shop owners. Check out the Handmade Journey Facebook group if you are looking to connect with other successful Etsy shop owners.
8. Use Your Phone
If you have a cell phone then you can make quick money from your phone every single day. Places such as Gigwalks and Field Agents pay people to do simple tasks in different stores such as Target, Jewels, and Walmart.
Places such as Gigwalk help stores improve how they serve their customers by collecting data from people like you and me. Check out the places below to start making money with your phone.
If you are looking for a list of other ways to make money with your phone click here!
9. Start A Blog
What better way to make extra money than writing about what you love every single day. If you really put in the work you can make great money from blogging while at college and have fun while doing it. There are a lot of different ways to make money from blogging such as affiliate marketing, sponsored posts, Ad revenue, and more.
Since starting my blog I make an extra $1500 -$2000 a month writing posts like the one you are writing right now. If you want to see how to get started with creating your own blog check out this post.
10. Become a Virtual Assistant
One of the best ways to make money while in college is to become a virtual assistant. Becoming a virtual assistant lets you work when you are available and you can work right from your own comfortable area.
Places such as Liveops and SigTrack hire people to handle tasks such as data entry work, freelance writing, and more for different companies. Check out the different places below to find legit virtual assistant jobs.
11. Tutor Online
Another awesome job college students can do is tutoring. You can tutor any subject that you are good such as math, English, French, etc. Even if you are just starting out or been tutoring for years you can check out different tutor jobs on places such as Tutor.com.
This site looks for tutors in English, math, science, business law, Accounting, Introductory Finance, Economics, and more. Check out how to apply here.
12. Sell Your Unwanted Items
If you looking to make quick money selling unwanted items might be an awesome idea. One of the quickest ways to make extra money is by selling items such as old phones, old textbooks, clothes, and more. I normally sell unwanted items on places such as LetGo, Gazelle, Swap, and Offerup. You can also sell unwanted books online on websites such as Bookscouter & Cash4Book and get cash-back.
Lastly, you can sell things such as old CD's, phones, DVD's and games on places like DeCluttr. This site will buy your old items and you will get cash-back. Remember to always meet in public places if you are doing an exchange or selling items and take someone with you.
13. Social Media Manager
Managing someone's social media platforms can be fun and a cool way to earn money while in college. When you become a social media manager you will handle scheduling posts, interacting with the public, and more on platforms such as Facebook, Twitter, and Instagram. Your main job will be to create content, interact with followers, and schedule posts throughout the week.
Some Places Online To Find Social Media Jobs
14. Become a Brand Ambassador
The best thing about being a brand ambassador was that I could work weekends and get paid around $100 per day for the event. As a Brand Ambassador, I was hired to promote brands in a positive light to the public while providing consumers with a memorable face to face experience. When new events came to my town I was hired by promotion companies to help assist them with the different tasks to make sure the events ran smoothly
Here are some of the Brand Ambassador companies I have worked with
15. Become a Resume Writer
While in college you can become a professional resume writer. Places such as Resume Edge pay individuals to write and edit resumes, cover letters, and Linkedin profiles. They use customers' existing resumes and additional information submitted through a questionnaire to build your dream resume.
They look for people with great writing and edit skills or individuals who have experience writing and editing resumes. Like most freelance work, you will have the chance to work from anywhere in the world. If you are interested in editing resumes you can check out Resume Edge here. You can also check out WriterBay for opportunities.