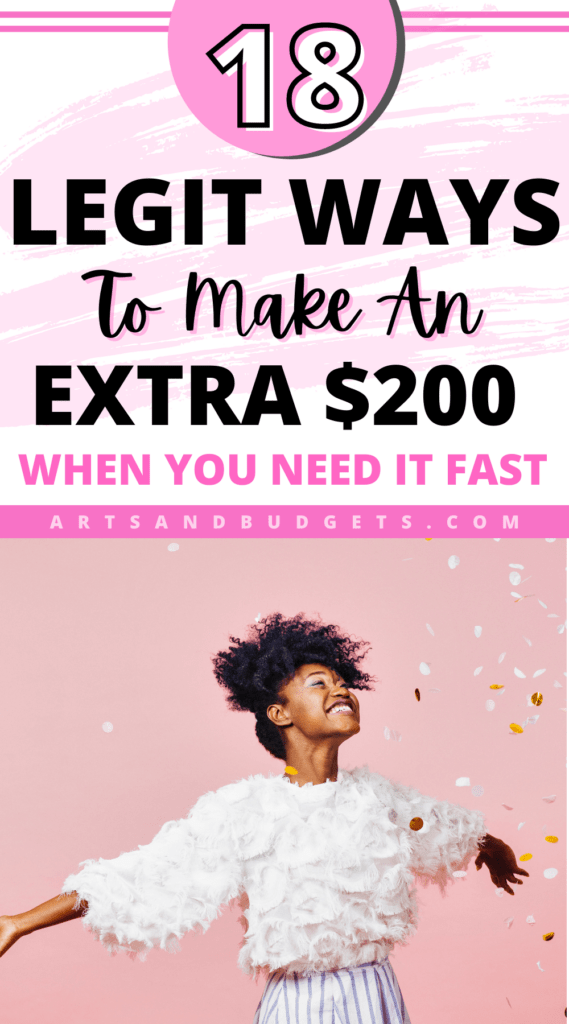 Are you currently wondering how to make 200 dollars fast? Well, you are in the right place. I am a huge fan of finding the best side hustles to help my readers and students make extra money quickly. I can remember when I had my son and wanted to find the perfect ways to make extra money while I stayed home.
I ended up starting a blog, and since then, my life has changed so much financially. I am currently able to stay at home with all three of my sons and do what I love daily.
As I avoid getting burned out as a stay-at-home mom who runs an online business, I have researched different ways individuals can make 200 dollars fast when they really need money. This post will share some of the best side hustles to make $200 fast.
How Can I Make $200 Right Now?
There are a lot of different ways to make 200 dollars right now. Some of my favorite ways are selling items on Facebook Marketplace that you don't need anymore. Additionally, you can check out platforms such as Swagbucks and complete different tasks on the site to make money. This post will go into more detail about how to make 200 dollars fast.
How Can I Make $200 Fast In One Day?
If you are looking to make 200 dollars fast in one day, by far the best way to do that is by selling items online. In addition to Facebook Marketplace, you can also look into selling items on Mercari and OfferUp. Additionally, you can complete different surveys online and make extra money for the legit platforms listed below.
---
18 Legit Ways To Make $200 Fast In 2021
1. Cut Monthly Bills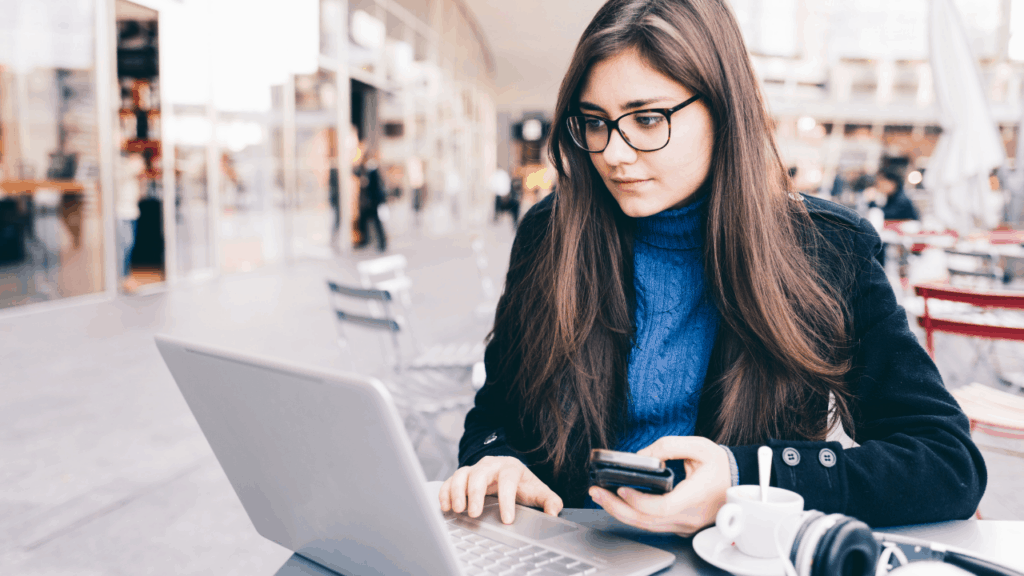 One of the best ways to make 200 dollars fast for the month is by cutting monthly bills. So think about any subscriptions you can cancel or just don't need anymore. To help stay organized with a budget, you can purchase a budget planner so you can see your monthly bills each month. Creating a budget is one of the best ways to not go into debt each month; it is also a great way to save extra money each month.
One of the ways I was able to cut back on my monthly expenses was by writing out all my expenses for the month. Once I was able to see the bills and expenses, I was able to cancel unwanted subscriptions and other things to help me save more money.
2. Open a Cash-Bonus Checking Account
A lot of banks run promotions where you can earn a cash bonus back for opening up a new checking account. I have seen anywhere between an extra $50 to $200 for opening up a new checking account and meeting certain criteria.
Make sure to check out some of the popular banks, such as Bank of America and US Bank, to see what promotions they have available right now.
Use A Cash Back Credit Card
You can also check out the best cash-back credit cards. If you use credit cards responsibly and have great money management. Another great way to earn money back fairly quickly is by having a cash-back credit card. I recently had a Discover card and I earned cash-back from some of my past purchases very easily.
If you are looking for the best cashback credit cards out right now I highly suggest checking out the link below to get started.
Best Small Business Credit Cards
If you have a small business or a side hustle that you are turning into a business you can also get a business credit card to help with things such as the cost of business supplies. Check out the best small business credit cards below.
3. Complete Tasks on Swagbucks
Swagbucks is one of my favorite ways to make money each month. Swagbucks is an online platform where you can complete tasks, such as watching videos, completing surveys, and shopping online to earn money.
Since signing up for Swagbucks 4 years ago, I have earned over 500,000 points, which equals $5,000. So, if you are looking for a way to make money online doing fun tasks, check out Swagbucks. Currently, you can earn $10 just by signing up. Check out Swagbucks by clicking here.
4. Take Surveys Online
Another cool way to make 200 dollars fast is by completing surveys online. Keep in mind all survey sites are not created equal, and some can downright be a waste of time. But from my experience, I have found some amazing ones that are worth the time and effort.
Sites such as Inbox Dollars and Opinion Outpost have a ton of surveys that you can complete and make money. If you are looking for additional survey sites to sign up for, check out the following legit ones.
5. Sell Items Online
By far one of the best ways to make 200 dollars fast is by selling unwanted things around your house. Places such as Facebook Marketplace, Mercari, Amazon, and OfferUp make it super easy to sell items fast.
If you are looking to sell items online, make sure to take high-quality photos of the items and keep the background clear. This will help boost your post and get more people inquiring about your item for sale. You can take photos on your smartphone or with a camera. The photos of an object can make or break a sale so study different techniques you can do to help your items stand out.
6. Use Cash-back Apps
Cash-backs apps are awesome if you are looking to make money fast. One of my favorite cash-back apps is Fetch Rewards. With Fetch Rewards, you can earn points from your all grocery store shopping. So far, I have earned over $500 from uploading my receipts after shopping at my local grocery stores. Check out Fetch Rewards by clicking here.
Ibotta is another great cash-back site where you can earn money back from your purchases at your local store. So far on this app, I have earned more than $600 from my daily purchases. Check out Ibotta by clicking here.
Additional Cash-back apps to earn cash-back
7. Drive For Uber
When my husband drove Uber, he would get paid the same day, which is why this side hustle is on my list. If you are looking to make $200 fast, this is one of your best options. Not only can you actually make 200 dollars in one day working Uber, but you actually get paid the same day.
So as a result, driving for Uber or Lyft is one of the best legit ways to make extra money when you need money quickly. To get started, check out the Uber website.
8. Freelance Write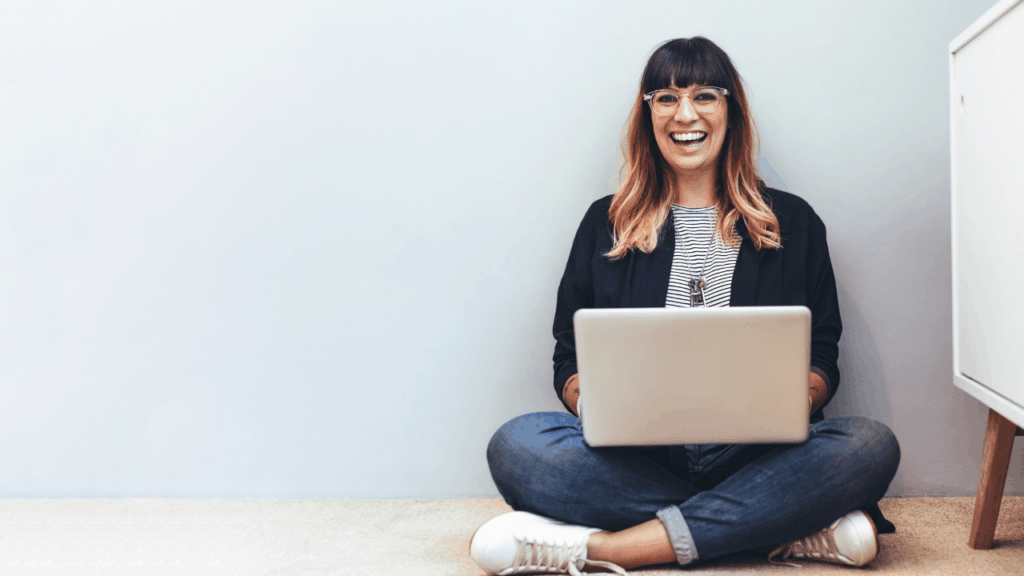 If you love writing, becoming a freelance writer might be a great side hustle for you. With this side job, you can make money doing what you love daily. Places such as Freelancers.com and Upwork make it super easy to find writing freelance jobs online.
The cool thing about becoming a freelance writer is that you set your rate. From my experience, I have seen writers charge anywhere between 0.05 to 0.25 cents per word, so it really will depend on the writer and their experience. Find out more about freelance writing and how to get started by clicking here.
9. Rent Out A Room
If you have an extra room in your house or an additional guest house, you can make money from services such as Airbnb. Airbnb is an online marketplace that lets users post available rooms to the public. Once someone books your room or guest house, you get paid.
When my family and I went to California for a trip, we used Airbnb and had an amazing experience. It was much cheaper than booking a hotel and our hosts were amazing. If you are looking for some pro tips to starting an Airbnb business, click here.
10.Deliver Groceries
Delivering groceries is one of the best side hustles because you can totally work around your own schedule and use your own bike or car. Places such as Instacart make it super easy to sign up to deliver groceries in your town. Instacart is a grocery pick-up and drop-off service that allows its users to shop online at selective stores and to get their groceries delivered right to their house from the Instacart driver.
Additionally, I also read on CNBC that the delivery side gigs have been super popular due to the recent pandemic and will more than likely be here to stay. Because of that, it's a great side hustle to look into if you are looking to make $200 fast. With this service being in high demand, it's a great way to make more money.
11.Put Your Services on Fiverr
Fiverr is a marketplace where individuals put up their freelance services.
There are a lot of online freelancers who make great money on Fiverr, and some even make 6 figures using the platform to find clients.
Some ideas of services you can put on Fiverr are proofreading services, writing services, Pinterest and Instagram management services, and much more. If you are interested in learning more about Fiverr, click here.
12.Walk Dogs
Did you know you can walk dogs and get paid! Yes, it's true. Places such as Rover hire pet lovers to walk dogs and pet sit for their users. With this platform, you can get paid 2 days after your assignments are complete. Because of how fast you can get your payout, I had to add this super cool side hustle to the list.
If you have experience working with dogs or if you have a huge love for animals, this might be a great way to make $200 fast. If you are looking for information on how to sign up for Rover, click here.
13.Babysit
Another quick way to make 200 dollars fast is by babysitting in your town. There are two ways you can do this.
Find people in your town looking for babysitters: One of the quickest ways to find babysitting jobs is by asking people in your town with children if they need babysitters. You can go into mom or parent groups on Facebook and look for individuals who might be looking for a babysitter. Keep in mind a lot of parents like to hire individuals who have had past experience working with children (daycare center, church daycare, tutoring, teaching, etc.).
Apply for babysitting jobs online: Places such as

Care

and

Sitter City

help people who are looking for babysitting jobs find work fast. All you have to do is set up your profile for free, find jobs near you and then apply to the jobs.
Participate in Focus Groups: Participating in focus groups is one of my favorite ways to make money fast. Focus group companies look for a certain demographic of people to interview about different topics such as clothes, products, cars, and much more. The last time I participated in a focus group, I earned $250 in 2 hours by being interviewed about diaper products. It was super easy, and I got the chance to meet new people as well. Right after we finish the study, they give us all a Visa gift card. Some of my favorite focus groups are listed below.
15.Earn Money With Fetch Rewards
Fetch Rewards is another cash-back site where you can make money fast. On this app, you go to the grocery store, and after your grocery store run, upload your receipt and earn points.
Once you hit a certain amount of points, you can redeem the points for gift cards such as Amazon gift cards. Since joining Fetch Rewards, I have been able to earn over $400 on this app. I redeemed my reward points for Amazon gift cards.
Once you are ready to redeem your points, go to your rewards section and click on the number of points you have at the top. From there, you will be able to pick your gift card and redeem it. It's that simple and you instantly get the gift card that you choose.
16.Create A Masterclass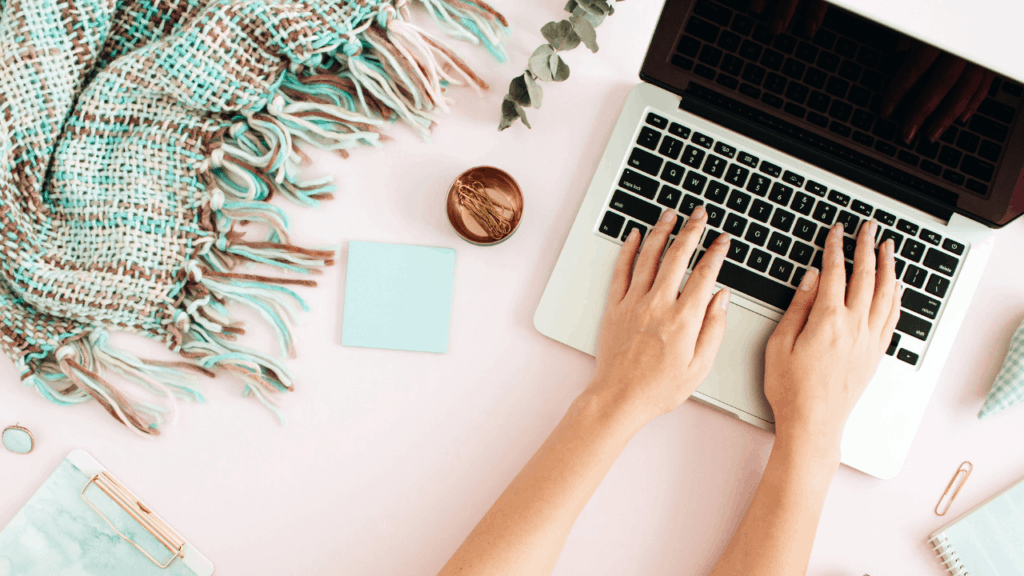 If you are a blogger or an online entrepreneur, one of the ways you can make $200 fast is by conducting a masterclass online. To help achieve this, follow the following steps.
Brainstorm: Figure out what you can teach to your audience online. Write down all the things people come to you for help for and brainstorm around those ideas. For example, if you are really good at growing a following on Instagram, maybe create a training about how to grow an Instagram account.

Make sure that it fits in with your niche as well. For example, the Instagram masterclass would go great with a blogger who focuses on social media tips and resources. When I created my last masterclass, I was able to sell it for $19, and I got sales.

Find A Platform: Decide on the platform you will use to host your masterclass. Platforms such as Podia and WebinarNinja make this super simple to achieve. You can also look into Zoom to host your masterclass online.
Promote Your Masterclass: Once you have your platform, it will be time to promote your masterclass and the date you are conducting it on your blog/ website and social media platforms. This will be when people can see your sales pages for the masterclass and purchase it. To help with collecting payments, I used a tool called Gumroad. I was able to create my sales page and collect with this platform. I highly recommend it.
Launch Your Masterclass: In this stage, you will be able to conduct the masterclass, and at the end of it, you will see how much you made from the masterclass.
17. Rent Your Car On Turo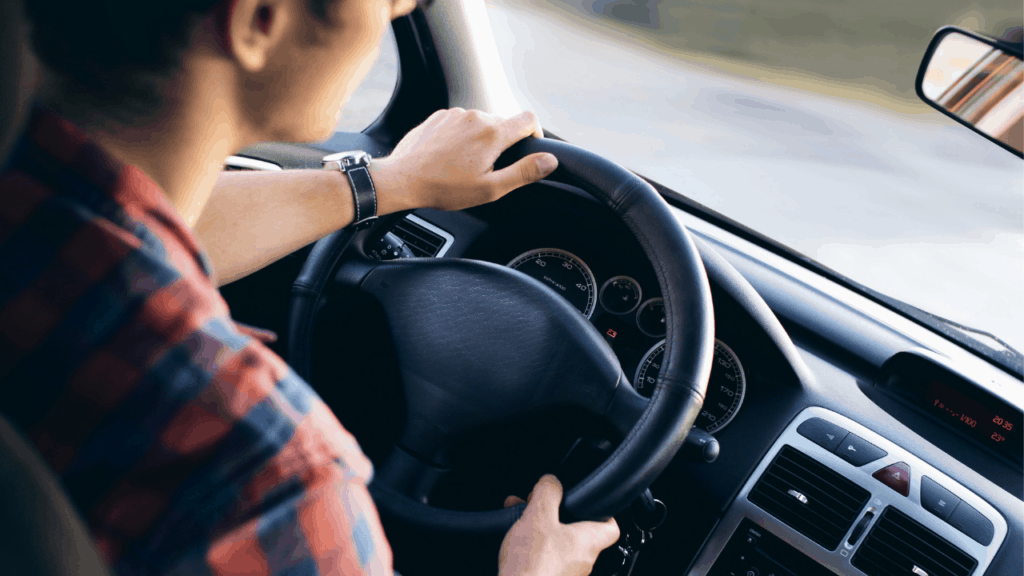 The Turo platform lets users rent out their cars to other drivers on a daily basis. It's also the world's largest car-sharing marketplace. It's also a really passive way to make money pretty fast.
The great thing about the Turo community is that they have 24/7 customer service and they screen each driver and car owner. If you ever come into a problem, you can call the Turo customer service team no matter what time of day it is. Check out Turo by clicking here.
18.Complete Tasks on TaskRabbit
Another awesome way to make money fast is by completing tasks on TaskRabbit. TaskRabbit is an online marketplace where you find local jobs in your town to complete. Some jobs that you might see on TaskRabbit are painting, moving boxes, helping with yard work, and much more.
So if you are looking to pick up some jobs around your town, check out TaskRabbit by clicking here.
Final Thoughts
If you are looking for ways to make money fast, this post shared some of the quickest ways to make 200 dollars fast. Some of my favorite ways to make money fast are selling items on Facebook Marketplace, cutting down my monthly expenses, and completing tasks on Swagbucks.
Finding the perfect side hustle to make money can help a person pay down debt, pay monthly expenses, and much more. What are some ways you make extra money fast? Drop them in the comment section below.