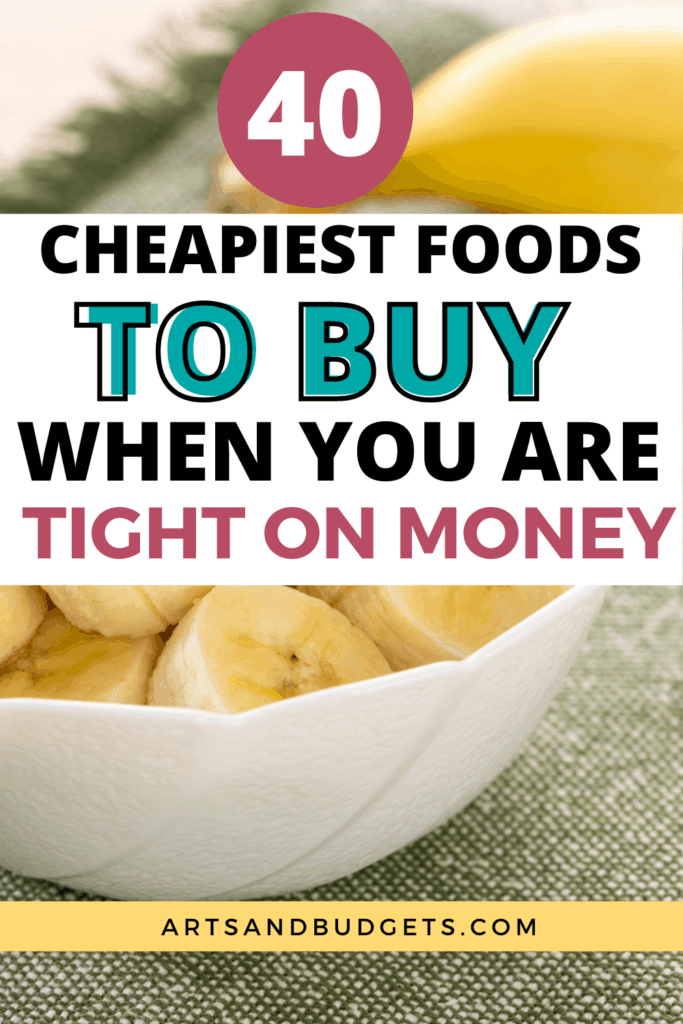 If you are looking to find the cheapest groceries at your local store this post is for you. I have a huge love for grocery shopping so I decided to create a post that shares some of the cheapest groceries that you can find at your local store.
Buying groceries on a budget will help you save money and help you have money left in your pockets.
One of the best apps to save money on groceries is Fetch Rewards. I have earned over $400 since using the app when I shop for groceries.
This post will share some frequently asked questions about groceries, the cheapest groceries you can find, and some quick meal ideas you can make with the food items listed in this post. If you have additional foods that you love to buy on a budget feel free to share them in the comments below.
Let's dive in!
Related posts
---
What is the least expensive grocery store?
The least expensive grocery store in America is Aldi. Costo comes in a close second according to a survey that was conducted to find the most affordable grocery store in America. I was super surprised to see Costo took the number two spot but it totally makes sense. You can buy food items in bulk at Costo and they have a ton of affordable items you can buy on a budget.
Is Walmart cheaper for groceries?
Currently, the cheapest place for groceries is Aldi. You can also find gluten-free, fresh, and vegan products at Aldi which makes this grocery store one of my favorite ones.
What are the cheapest groceries to buy?
Some of the cheapest groceries you can buy are bananas, kiwi, beans, rice, kale, lemon, and oatmeal. This post will share more information about which groceries you can buy for the cheapest price.
What should I buy at the grocery store when broke?
If you are on a tight budget I would suggest food items such as rice, pasta, beans, vegetables, bananas, and oats. You can buy chicken for an affordable price as well if you aren't vegan.
How can I spend $100 a week on groceries?
If you are looking to only spend $100 a week on groceries I would suggest putting together a budget to help you stay within the amount you want to spend. I would also suggest creating a weekly meal plan to make sure you hit your weekly spending goal each week.
What's the best phone app to save on groceries?
My favorite app to save money on groceries is Fetch Rewards. With the Fetch Rewards app, you can scan your grocery receipt after you complete shopping and earn points. You can redeem the points for gift cards to places such as Target, Walmart, Amazon, and much more. Check out Fetch Rewards by clicking here.
---
30 Cheapest Groceries To Buy When You Are On A Budget
1. Bananas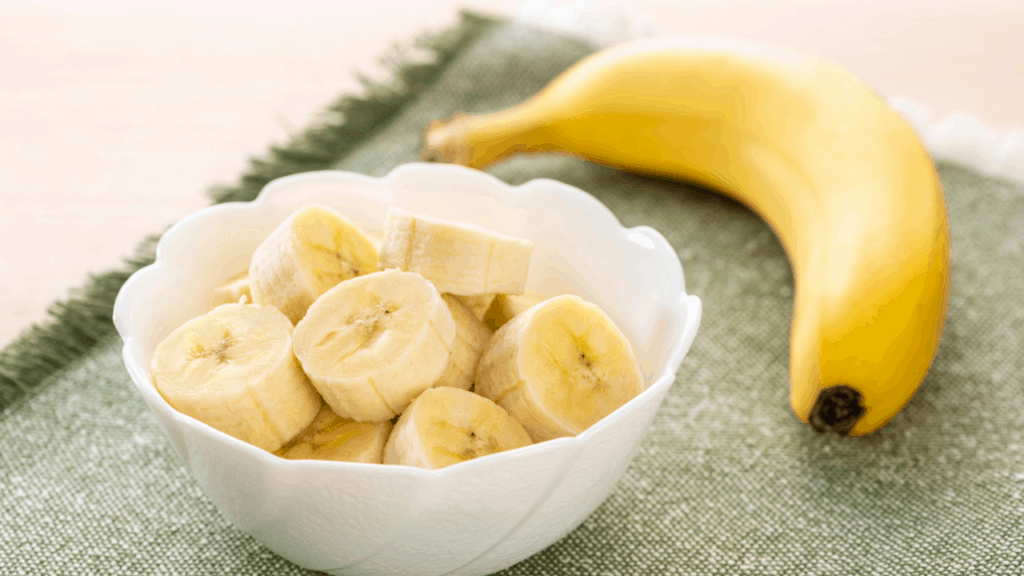 Not only are bananas healthy but they are also super affordable. Bananas are a favorite food in my house and one of the fruits that we get every single time we go grocery shopping. So the next time you are at your local grocery store check the bananas section and you will be surprised to see how affordable they really are. Organic bananas are also super affordable if you only eat organic fruits.
2. Oatmeal
Oatmeal is one of my go-to breakfast meals and it's also a super affordable breakfast item. I tend to buy oatmeal in bulk from my local grocery store. My favorite one is an organic brand called Bob's Red Mill.
3. Eggs
Eggs are great for protein and great in price as well. Before I got pregnant I did research to find the best foods to eat before conceiving and eggs were on all the lists. So I decided to put them in my weekly meal plan and the result was that I got pregnant fairly quickly and I didn't have any complications the whole pregnancy. I am not completely sure if the eggs helped boost fertility but I do know I got pregnant the fastest the 3rd time around when I added eggs to my diet.
Currently, my favorite eggs are pastured eggs from a brand called Vital Farm. They are pasture-raised eggs which are some of the best in class.
4. Beans
Beans are always a great food if you are on a budget. They are simple, easy to cook, and most importantly super inexpensive. They are also high in fiber and plant-based protein. My favorite beans to get are organic beans and I normally make chili and tacos with the beans that I buy each month.
5. Canned Tomatoes
Canned tomatoes are great if you need a food item on a budget. With canned tomatoes, you can make chili, spaghetti, and other awesome dinner meals.
6. Broccoli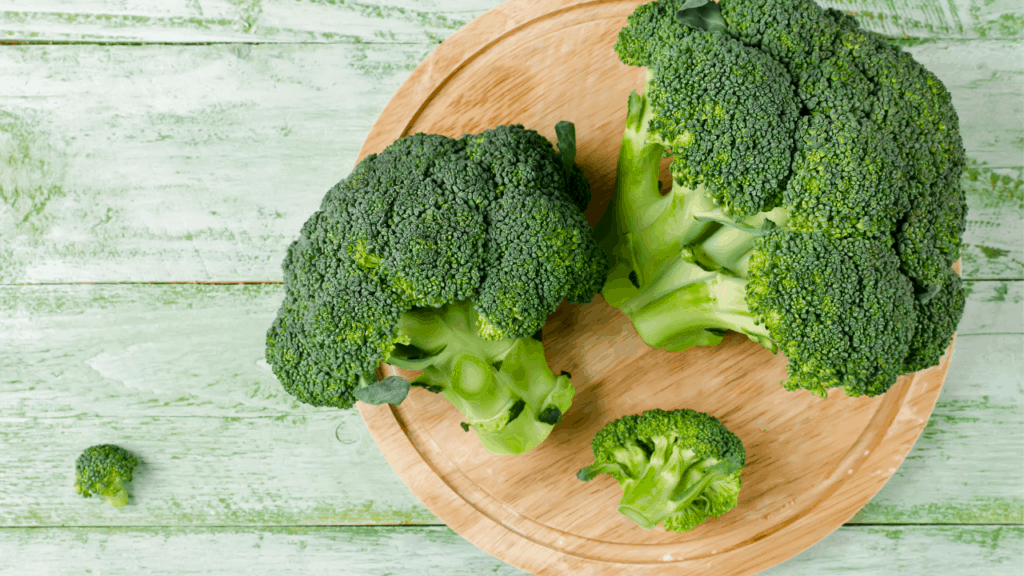 Broccoli is another vegetable that you can grab at the store for a great price. Broccoli can be great in soups and always amazing to add to other dinner meals as well. Broccoli is also great for your health so that makes this superfood amazing.
7. Sweet Potatoes
I will be honest I hadn't tried sweet potatoes until this year but let me tell you they are very tasty. This is why I put them on this list. Not only are they tasty but they are super affordable to get as well.
8. Kiwi
The kiwi fruit is another great fruit that you can get from the store for an affordable price. They are packed with vitamin C, fiber, and are super healthy for you. These will go great in a fruit bowl with other fruit added.
9. Lettuce Head
When I go to the store I almost always get organic lettuce. Lettuce can go with almost anything. If you are looking for the healthiest lettuce try to go with the organic brands. Even those are super affordable.
10. Rice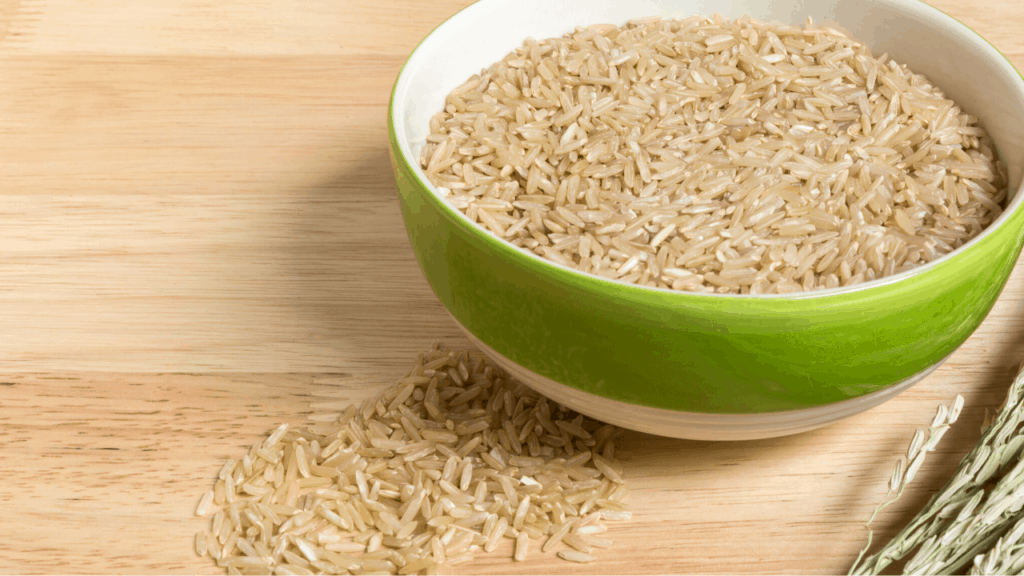 One of the best types of rice to get is actually wild rice because it's higher in protein but anyone will do the job if you are looking to save money. I love putting rice with my organic chicken to make a chicken bowl.
11. Canned Corn
Corn is a great source of fiber and vitamins. When I buy corn I tend to only really eat it once a year but when I do I add it to a dinner meal such as Vegan sloppy joe's. You can grab some cans of corn for an affordable price and that's why this vegetable makes my list.
12. Green Beans
Green beans are probably my favorite vegetable to add to my meals for dinner. I also like to add Miyoko's vegan butter to my green beans and they always turn out super perfect.
13. Mixed Vegetables
Mixed vegetables are always a hit in my house when I add them to dinner meals. I am super pro vegetables and I like to add them to the meals that I cook for my family daily. That makes this item a super win for me.
14. Lentils
Lentils are a great meat substitute and are super high in fiber. They are also packed with iron, folate, potassium, and phosphorus. I added this to the list because you can find this item for a great price at your local stores.
15. Pasta
Who doesn't love pasta? When I eat pasta I love the Banza and Tolerant brands. Pasta is a great food to add to a ton of meals and is always affordable.
16. Onions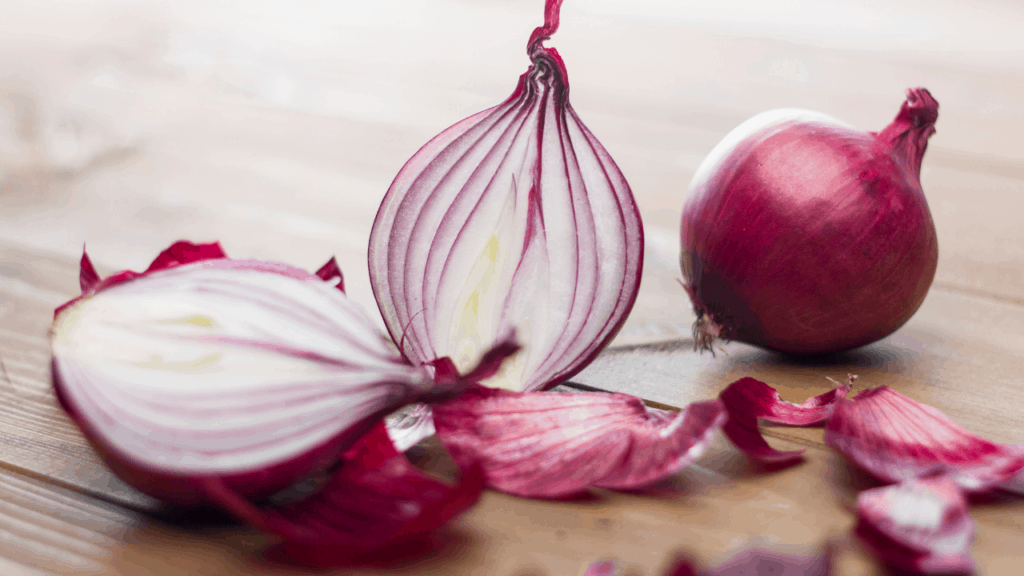 Onions are great to add to different meals that you might cook such as taco, spaghetti, and much more. You can also buy onions for a great price and not hurt your pockets. Onions are also on the clean 15 lists which means it is one of the cleanest vegetables you can buy.
17. Salsa
I absolutely love adding salsa to my tacos every time I cook them. That's why this budget-friendly food is a great item to add to your list. My favorite brand of salsa to buy is Amy's Salsa. It's filled with great ingredients and organic tomatoes.
18. Kale
Kale is super healthy and contains vitamins C, vitamin K, Fiber, and a ton of other nutrients to help prevent various health problems. You can also get Kale for a great price if you are on a budget.
Keep in mind Kale is on the dirty dozen for vegetables so I always suggest purchasing organic kale if you can.
19. Peanut Butter
Peanut butter is a great source of protein and it's always rich in a variety of nutrients. You can add peanut butter to crackers, bread and so much more. My favorite types of butter are raw, organic, and healthy for you. My favorite brand is Artisana Organics and they are simply amazing. All their products are super healthy and delicious.
20. Frozen Fruit
If you love making smoothies frozen fruit is a great item to add to your list. When I make my smoothies I always buy organic frozen fruit and surprisingly it's super affordable.
21.Flour
Flour is great for cooking and is something that I add to my cabin for cooking. My favorite brand of flour is Bob's Red Mill Gluten-Free All-Purpose Flour.
22. Quinoa
Quinoa is a low carb food that has a great source of protein. This food is great if you are on a budget. There are a ton of breakfast, lunch, and dinner meals you can add quinoa too.
23. Bread
Bread is a great food to make sandwiches with and also a great budget-friendly item to put on your grocery list. My favorite brands to buy are Food For Life Ezekiel Bread and also the Sprouted Power brand.
24. Spices
Spices always come in handy when you are cooking almost anything and they are also very cheap to buy. Another great thing about spices is that they can last longer than most items on the list which is a super win.
25. Canned fruit
Canned fruit is another great product to add to your list if you are on a budget. A lot of different fruits come in a can such as pears, peaches, pineapples, and much more.
26. Chicken legs
If you aren't vegan, buying chicken legs is a great item to buy on a budget. Since most people pass on chicken legs this item is almost always on sale.
27. Cucumbers
Cucumbers are super delicious and a great vegetable to add to this list. If you are looking for the cheapest groceries putting this item on your list is a huge plus. It's healthy and cost-effective.
28. Apples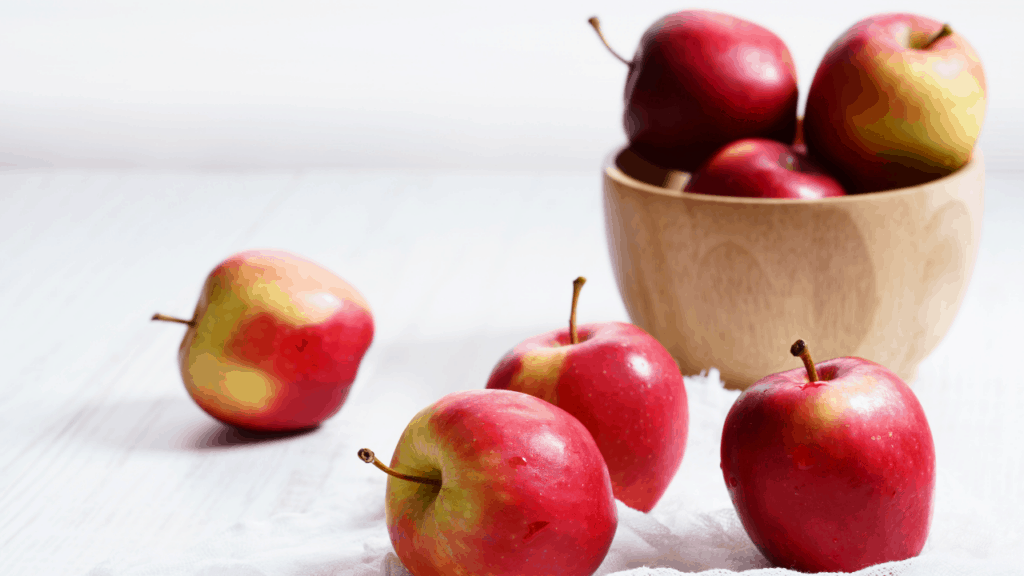 Apples are amazing and are a huge deal in my house. I put apples in oatmeal, salads, and other daily meals. I also eat apples with peanut butter and other spreads. When I buy apples I always go for the organic ones which aren't that much more in price than regular non-organic apples.
29. Lemons
Lemons are great to make lemonade with and also great to add flavoring to many meals that you may cook. They are also super inexpensive to buy and you can almost get away with just buying one or two on your grocery run.
30. Ground turkey
Ground turkey is one of the most affordable meats to purchase. When I purchase any meat I make sure that it is organic because overall it's just a little bit more healthy for me.
Additional Food Items To Purchase On A Budget
31.Cereal
32 Baking Powder
33. Potatoes
34. Fresh bagged Spinach
35. Plain Greek Yogurt
36. Canned Tuna
37. Jarred Marinara Sauce
38. Tortilla Wraps
39. Oranges
40. Carrots
---
Dinner Meal Ideas To Try While On A Budget
Below is a list of meals that can easily be made by the different foods on this list. So, if you are on a budget try making some of the meals below to save time and money.
Final Thoughts
If you are on a budget and looking for the cheapest groceries to purchase, this post shared some of the best food items that you can buy. I go grocery shopping every week and most of the items on this list are always on my grocery list. Also, remember to check out money-saving apps such as Fetch Rewards to help you earn cash-back on your purchases.
In the comment section below let me know your favorite foods to buy on a budget.