Last Updated on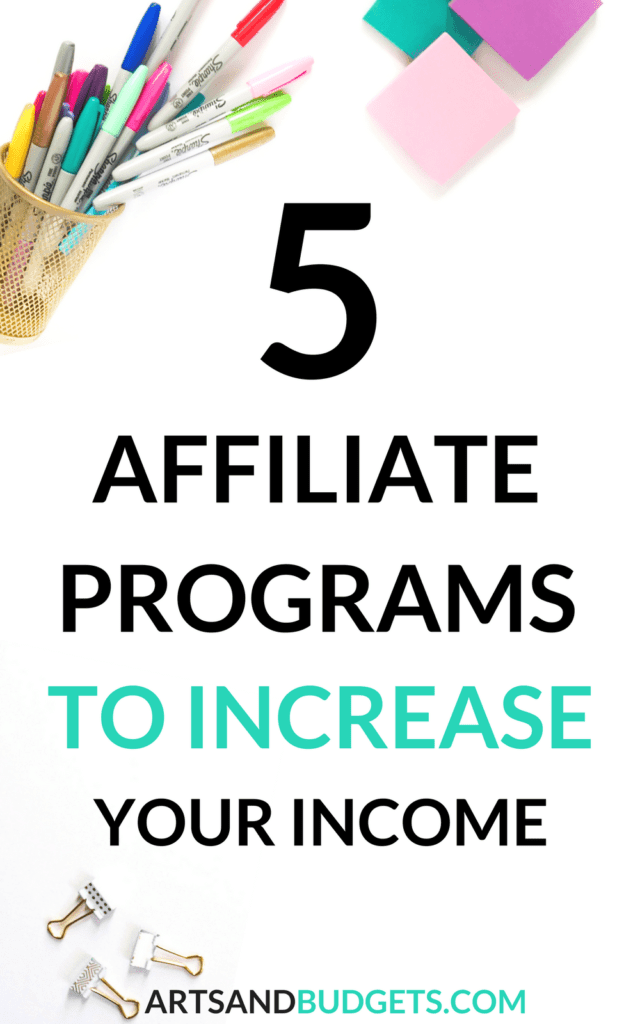 The post contain affiliate links
.
One of the ways I make extra money with Arts and Budgets is through affiliate marketing.  Affiliate marketing is one of my favorite ways to make passive income.  I love passive income because you can be anywhere and receive it. For example, I am currently an affiliate with Bluehost and I just made $130 in one day for two signups while I was with my son at home. 
So – What is affiliate marketing?
With Affiliate Marketing you are rewarded for recommending and promoting products and services that you have on your blog.  You will receive a commission for any sales that occur from your referral link.  For example, if you are an affiliate for a survey site and post your direct link on your website, you will get rewarded every time someone signs up through your link. Pretty cool, right?  
There's something for everyone in affiliate marketing.
Some of the products you can promote are as follows: Cell phone companies, digital products, other blogger's Ebooks and E-courses (after you have purchased them), clothes, crafts, blog-related products such as web design, web hosting and more.
The opportunities are absolutely endless in this field!  
In this post, I list the top 6 affiliate programs I use to make extra money each month.
Let's Dive in!
ShareASale is totally one of my favorite affiliate programs because it has a great reputation for being totally honest and reliable. It has been in business for over 15 years and definitely one of my top performing sites. It's free to sign up and when you refer someone you earn $150! How awesome is that?, Once, when you get accepted into the ShareASale program then you can apply to be an affiliate for the different companies on the site as well. Let me tell you– It's A LOT of companies to pick from which makes it AWESOME! Some of the companies with ShareASale are Restored316design, Grammarly, Optin Monster, Sears, Zazzle, BornToSell and more. Sign up for free to be an affiliate with ShareASale by clicking here.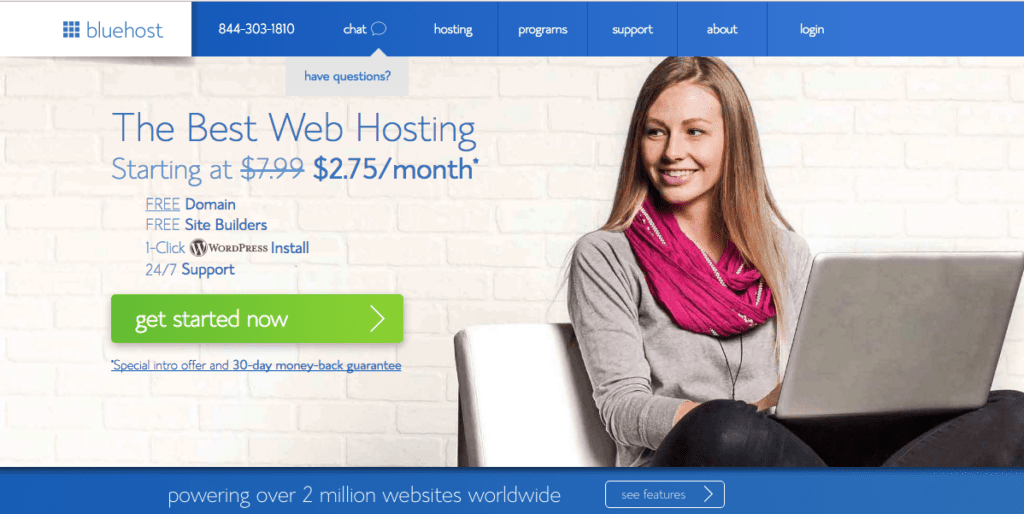 I love love love Blue host!  Bluehost is a web hosting service and I currently use them for this blog and I absolutely love it.   They are definitely one of the higher paying affiliate programs because you can make $65 per referral working with them. Michelle From Making Sense of cents made over $900,000 last year– What! Yup! She made over $900,000 directly from her blog and a large portion of that came from affiliate marketing through BLUEHOST! Check out her Girl BOSS Forbes article here.  Bluehost also has top-notch customer service and are pretty quick to answer questions. So, I highly recommend them if you are looking to start a blog and if you are looking to sign up with a higher paying affiliate program. Did I say how awesome they are– haha! Check out Bluehost by clicking here.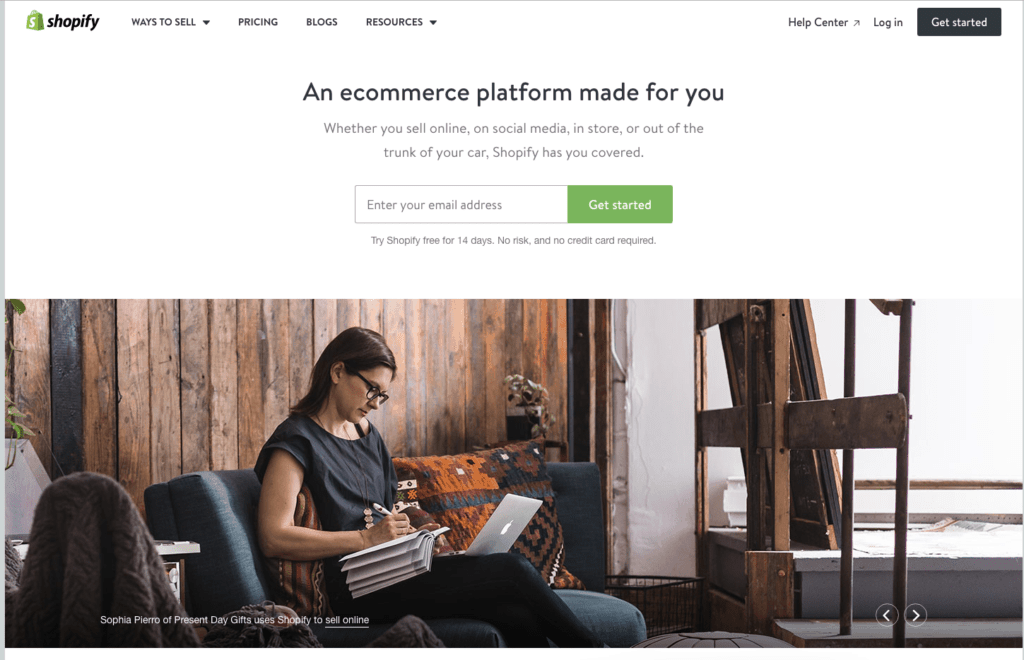 Let me just say Shopify is uber Amazing! I am pretty sure you have heard of them but they are a commerce platform that has everything you need to sell online, on social media, or in person. With Shopify, you have complete control over the look and feel of your online store and instant access to a ton of cool themes. Not only is Shopify an awesome place where you can sell online but they have a great affiliate program.  They have a fast approval process and you can get up to $2,400 per sale! —whhhhhhattttt! Yup, up to $2,400 per sale! They also have great customer service! Check them out by clicking here.
IGain is a team of individuals dedicated to helping advertisers and publishers in maximizing their earning potential. They were one of the first survey affiliate programs I signed up for and I am currently still with them.  Signing up to be an affiliate with Igain was super easy to do and their fast customer support made it really easy for me to understand how to get set up. Some of their top survey offers are, Pinecone Research,  Harris Poll Online, & VIPVoice.   Check them out by clicking here.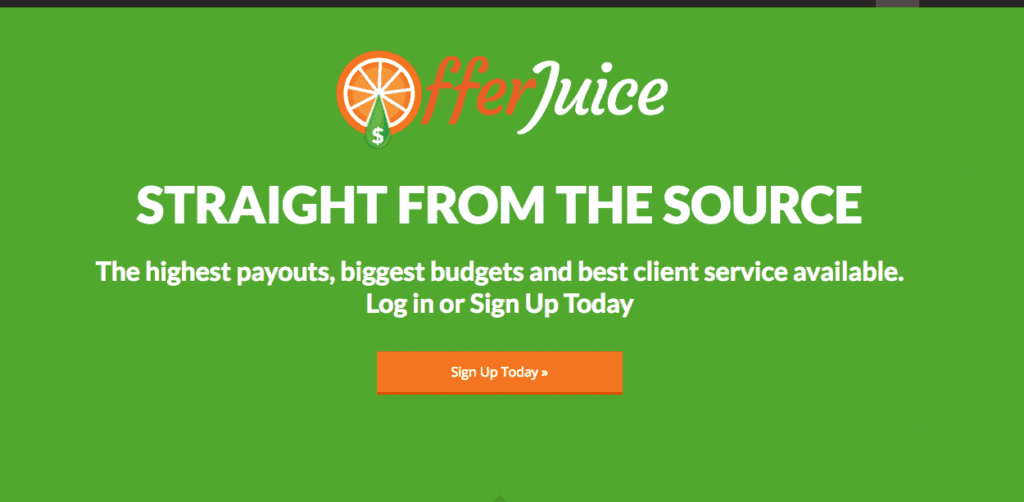 Similar to IGain, Offer Juice is another survey affiliate program that I love! They are also really easy to get started and they have awesome customer service as well. When I signed up with them I got paid really quickly and currently get paid monthly from them.
Who doesn't love Amazon? This affiliate program is definitely one of the easiest ones to become a part of and it has everything you can possibly think of.  Products such as video equipment, baby clothes, books, kitchen products, house products and more. Anything you can think of Amazon probably has it which means you can refer the products that you love on the site.  One amazing thing about Amazon Associate program is that you will not only get paid for the products you recommend through your special links but if a person clicks on other items while on the site you will get paid for those products too. For example, If I recommend this Blue Yeti Mic  (which is amazing if you want to do webinars, e-courses, etc) and someone clicks the link but gets to the site and actually buys something for their house instead of the mic, I will still get a commission. How awesome is that?
There you have it! Over 5 of the best affiliate programs to get sign up for to make extra income with your blog! Oh! Also, in order to get your affiliate marketing sales going quickly, I always suggest setting up a resource or recommendation page on your site. Create a resource page with a list of your favorite products and, include your affiliate links.  After that, make a pinnable image of the resource page and post it to a Pinterest board on your profile to promote it.  For an example of how to set up a resource page, check out my resource page HERE.
Oh, and make sure to disclose when you promote affiliate links on your posts as well.  That's just a friendly reminder to your readers that affiliate links are included in the post.