.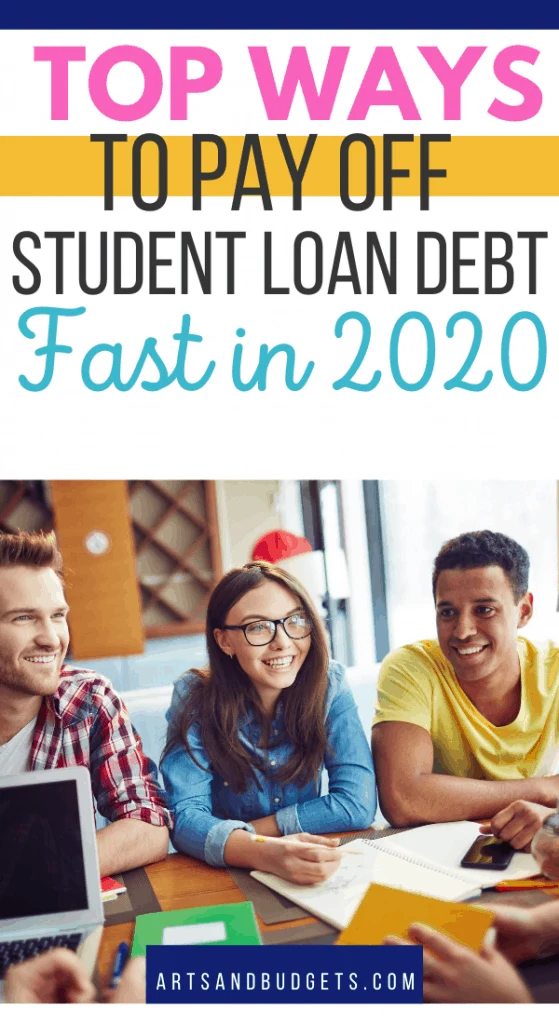 Are you looking for ways to pay off student loan debt? or looking for ways to side hustle to pay it down?
or If, so you are in the right place! My current motto is…
"Debt is NORMAL be DIFFERENT."
I have come in contact with so many people who are currently drowning in student debt and looking for ways to escape it and get out.
Did you know Americans owe nearly $1.3 trillion in student loan debt! In fact, the average class of 2015 graduates had over $35,000 in student loans. Like many, throughout my undergrad and graduate studies, I signed up for student loans to help pay my college tuition and to help assist with the cost of living while in school. But, soon after I graduated grad school, I realized that I had gotten myself into a lot of debt and I was stuck with paying it off.
Related Posts
"Debt is a temporary fix; it takes away the problem for a short period time but the problem is still there just covered up."
Soon after graduation, I knew that I needed to take control of my financial situation and set a goal. The first thing I did was study different ways people paid off student loan debt and I also studied the different loan forgiveness programs.
A lot of people are not aware of the different student loan forgiveness programs and what they qualify for but it wouldn't hurt to check them all out. In certain situations, you can have your federal student loan forgiven, canceled, or discharged.
Below are a few student loan forgiveness programs that have helped a lot of people with paying off their student loan debt- including me. Also included below are additional ways you pay down your student loan debt.
---
Top Ways to Pay Off Student Loan Debt
1.Public Service Forgiveness
If you are employed by a government or not-for-profit organization, you may be able to receive loan forgiveness under the Public Service Loan Forgiveness Program. With the Public Service Forgiveness program, borrowers may qualify for forgiveness of the remaining balance of their direct loan after they have made 120 qualifying payments on the loans while being employed full time by certain public service employers. Check out more on The Public Service Forgiveness program HERE!
2. Teacher Loan Forgiveness
Under this program, if you teach full-time for five complete and consecutive academic years in certain elementary and secondary schools or educational service agencies that serve low-income families, and meet other qualifications, you may be eligible for forgiveness of up to a combined total of $17,500 on your loan. Find out more about this forgiveness program & Eligibility Requirements HERE!
3. Hardship Forgiveness
Below are different Hardship Forgiveness programs that will help cancel out your student loans.
Also, check out GIVLING which is a website where you can earn money toward your student loans by answering trivia questions! Pretty cool, huh?
Check out more Student Loan Forgiveness programs below..
Additional Student Loan Forgiveness Programs!
Also, check out the student loan database here! You will be able to search for different state student loan forgiveness programs.
Make sure to do more research and see which programs you may qualify for.
There you have it– Top Student loan forgiveness programs to pay down student loan debt and 3 ways you can side hustle to pay it down!
---
Additional ways to make extra money to pay off debt:
Surveys
About a year ago I started looking into different survey sites to make extra money and some of the ones I found turned out to be AMAZING!!!. While working a full-time job I was able to make extra money and gift card rewards from different survey sites daily. Last year I was able to pay for a lot of debt with the help of survey side hustles! Some of my favorites ones are
It's best to sign up for as many as you can to make the most money. They are all FREE to sign up for and you can start making money right when you sign up!
2. Write Online
Recently, I researched a ton of companies that actually pay bloggers to write for their websites. Pretty AWESOME, right? Writing for other companies online is a great side hustle that you can do to make extra income. Oh, and you will be doing something that you love- writing! Some of my favorites places online are Listverese, Hubpages, Money Pantry, Her View From Home, Knowledge Nut, HowlRound, & Doctor of Credits,
3. Tutor Online
How cool is teaching online?– pretty cool! As a former substitute teacher, I was thrilled to find out about the different education based­ work from home jobs. The great part about it is that you can do it in the comfort of your home. Below are different ways to make extra money in the education field online. My faves are Berlitz, Cambly, & PrepNow.