Have you ever thought about the different ways you can make money selling items that you already have in your home? Selling items from your home is one of the best ways to make money fast.
When I was pregnant with my first son, my husband and I sold different items around our house and made $300 + within days.
Below, I will share in detail the best items that you can sell to make a profit, and some commonly asked questions to help get you started on your journey.
What is the best product to sell to make money?
One of the best products to sell to make money is electronics. Electronics such as old cell phones, gaming systems, and television sets often sell well. Additionally, selling clothes is a fast way to make extra money pretty fast on platforms such as Mercari and OfferUp.
What is the most sold item?
According to USA Today, some of the best items to sell for profit are
So, if you have any of those items that you no longer use, you can make a pretty good profit by selling them.
What should I sell in 2021?
Some of the best products to sell in 2021 are electronics such as wireless and Bluetooth devices. Additionally, beauty and fashion items also sell well online.

---
16 Items You Can Sell To Make Money Without Leaving Your Home
1. Books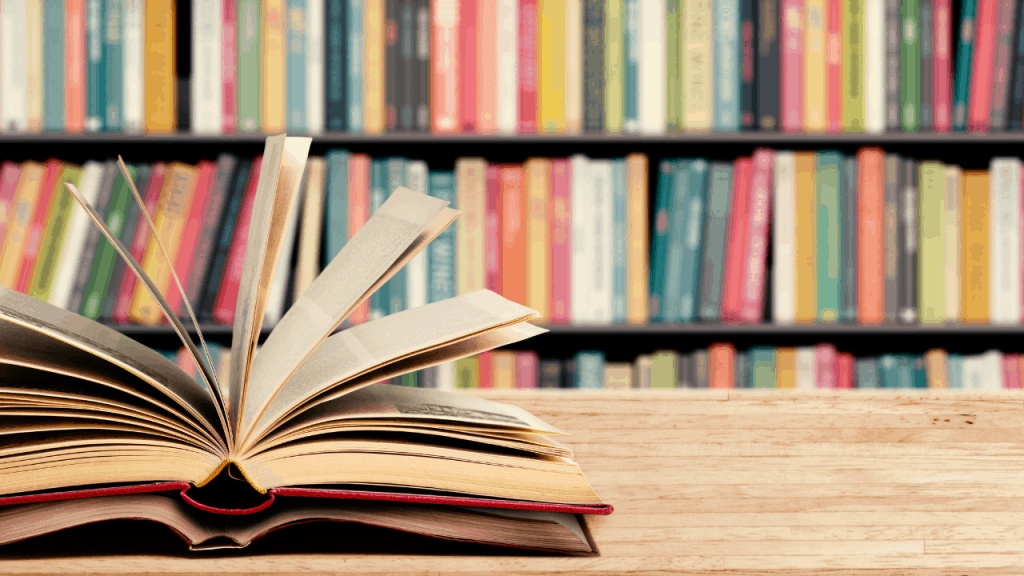 If you have unwanted books or books you have already read, you can totally sell them online. Places such as Bookscouter and Second Sale look for individuals to sell books that they don't need anymore.
Bookscouter has a list of 36+ vendors on their site that will give you an offer for the books you submit. If you want to learn more about the selling process on Bookscouter, click here.
Additional Sites to Sell Books:
A similar post to check out:
13 Places Online To Get Paid To Read Books
2. Cell phones
Do you have an older cell phone that you aren't using anymore? If so, you might be able to sell it to make extra money. I recently sold one of my older iPhones and got paid $250. Selling electronics is one of the best ways to make a good amount of cash in a short amount of time.
The amount you can get back from selling a cell phone will vary depending on the model and year of your phone and also if the phone is damaged by anyone or not. Check out below to see the different sites where you can sell your unwanted cell phones.
Apps to sell cell phones
3. Baby Gear
If you have any children, you probably have a ton of baby gear lying around the house. Well, did you know you can get paid for selling baby gear that you don't need anymore? That's why selling baby gear is a great way to make money.
After I had my third son, I realized there were a lot of items that I didn't need anymore that I could sell. A lot of the items I had were in great shape and some had barely been used.
Facebook marketplace is a great place to sell baby gear items; you can also check out Kidizen.
4. Kid Toys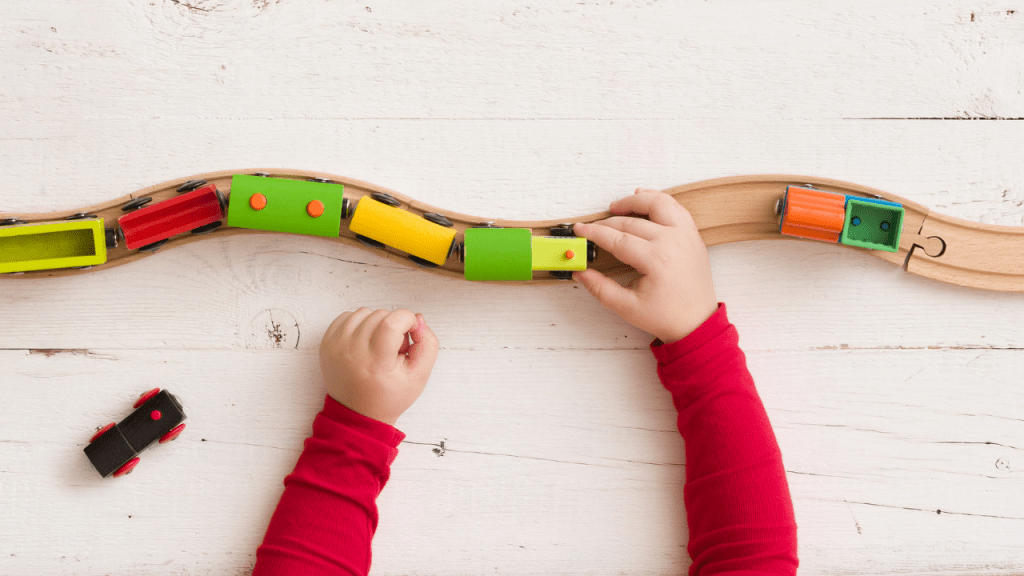 Another great way to make money is by selling children toys that you don't want anymore. Each Christmas, I realize how many toys my boys have, and it's always too many.
This year, my husband and I will go through all our children's toys to see which ones we want to sell on places such as OfferUp and Facebook Marketplace. You can also check out Toycycle to sell items such as toys and children's clothes.
5. Car
If you have a car that you don't want any more, you can sell it on places such as Facebook Marketplace. The amount of money you can earn from selling your car will vary depending on the model and year.
You also have to factor in how many miles your car may have and if the car has had any damage. Some additional places to check out to sell a car are Cars.com, CarGurus, and AutoTrader.
If you don't want to sell your car, you can rent your car out to individuals each week and get paid. Places such as Turo and HyreCar let individuals list their cars on their websites, and different people can rent the car out. The cool thing about listing your car on Turo is that you can set the ground rules and customize when your car is available to rent.
HyreCar is geared more towards rideshare drivers who are looking to rent out cards to drive for Uber or Lyft.
6. Gift Cards
When I heard that people can actually sell gift cards, I was shocked and excited. Each year I have a ton of gift cards that I never use, which is perfect for places such as Gift Card Granny and Cardpool.
So, if you have unwanted gift cards, you can sell them for cash on the websites listed above.
7. Breastmilk
Are you currently breastfeeding and have a serious oversupply of milk? If so, did you know there are milk banks that will pay you to send extra breastmilk that you may have?
This is a great stay-at-home side gig for moms who are looking to make extra money. After I had my second baby boy, I had a large oversupply of milk, so I decided to look into a milk bank company called Tiny Treasures.
From my research, I learned that donors get paid $1 for every ounce of milk they donate.
If a mom donates around 40 ounces of milk per day for $1 per ounce, they could make an extra $280 per week, which comes to a total of $1,200 a month. Additional places to sell breast milk are Only The Breast, Mother's Milk, and Mothers Milk Cooperative.
If you are only looking to donate your milk and not sell your extra milk, check out Human Milk Banking and National Milk Bank.
8. Wedding Dress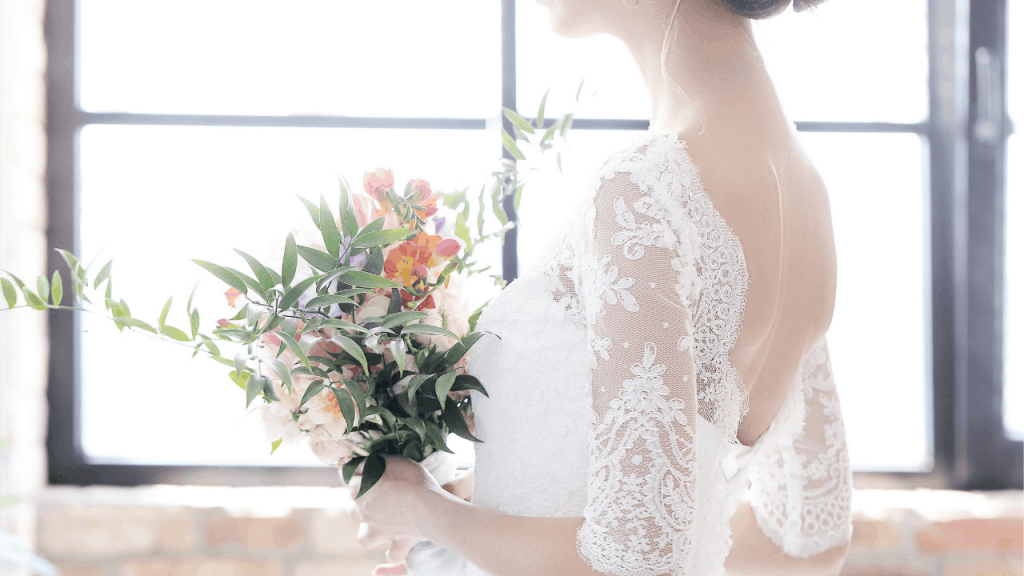 Have you ever thought about selling your wedding dress? Most wedding dresses are only worn by the bride on her wedding day, which means that most are probably still good to wear again by someone else.
Places such as Still White lets people upload their used and new wedding dresses for sale. The great thing about this site is that you can mark the dress with a price that you feel comfortable with.
9. Old Clothes
One of the best ways to make money is by finding old or unwanted clothes around your house. Places online such as Mercari and Poshmark let individuals list items of clothing and get paid.
What's super cool about Poshmark is that you can post designer-brand clothes and get paid a good amount for your items. Poshmark has millions of seller stylists who sell their personal styles and help curate looks for their sellers.
Mercari is another amazing selling app that has become super popular. On the Mercari app, you can sell more than just clothes. You can sell old phones, games and much more. I just signed up for an account with Mercari, and so far I love it.
10. Jewelry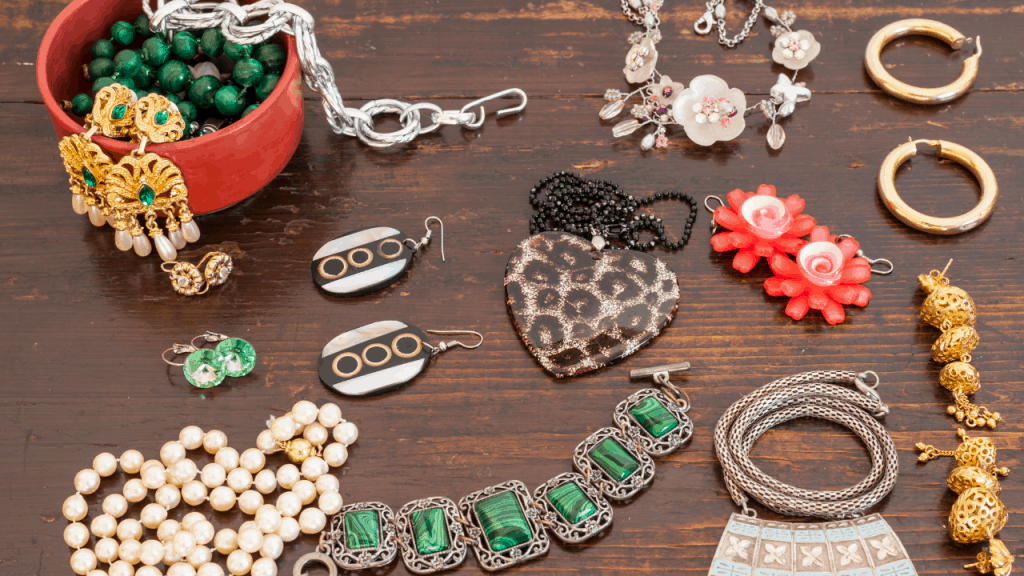 If you have jewelry that you don't want anymore, you can sell those items for profit. If you are looking to sell your unwanted jewelry, check out places such as Worthy.
On the Worthy site, you can sell your jewelry on their marketplace and make money fairly quickly. Some of the items that you can sell on this site are diamonds, necklaces, bracelets, watches, rings, and much more.
I just recently went on the Worthy website and saw that a ring sold for
$14,000. So if you have a ring that you don't want anymore, it's worth putting up to sell on this site to see how much you can get for it.
You can also sell your unwanted jewelry on places such as Facebook Marketplace and Mercari. Make sure to do some research to see what the item you want to sell is selling for at the time of selling.
11. Purses
If you have a ton of purses as I do, it might be a great idea to sell some of them to make some extra money. Some places you can sell purses online are Poshmark and Rebelle.
Rebelle is a second-hand marketplace where you can sell luxury brands to different people on the site. All the items on the Rebelle website are checked for authenticity before selling to their customers.
12. Furniture
An amazing choice to sell high-end furniture or luxury home decor is Sotheby's home. This website offers a hassle-free way to sell collectible brands.
They look for antique items such as rugs, art, furniture, and other items that are in excellent or good condition. For furniture, the item must have a minimum retail price of at least $1000, and for things such as lights and accessories, they must have a retail price of $500. Check out Sotheby's Home by clicking here.
Another way to make money with furniture is by flipping it. With Furniture Flipping someone finds furniture that is being sold or that someone doesn't want anymore and upgrades the furniture, and then resells the items for profit.
13. Tickets
How cool is it to get paid for selling tickets? On Stubhub, people can sell event tickets to others on the website. For example, let's say you brought a pair of tickets to see Coldplay in concert, but something happened the week of the show and you needed to sell them asap; that's where the Stubhub site can help.
There are over 100 million fans buying tickets every second on Stubhub, so it's a great chance that your tickets will get picked up fast. After you submit the tickets to the buyer, StubHub will send you a payment directly. Check out StubHub by clicking here.
14. Art
If you are an artist, you can sell your art on places such as Artfinder and ArtPal. On ArtPal, you can sign up for free without any membership fees. All you have to do is upload your masterpiece, and if someone wants to purchase then you will get paid instantly via PayPal or eChecks. Some of the types of art you can sell are photography, handmade jewelry, crafts, and much more. Check out ArtPal by clicking here.
Artfinder on the other hand is an art marketplace where artists can apply online to sell their Art. Check out Artfinder by clicking here.
15. Your Hair
Did you know you can sell your hair online and get paid? If you have long hair, and you are ready for a change, you can make money selling the hair you cut off.
If you are interested in selling your hair online, check out Hairsellon. On this site, people put up listings with photos of their hair in hopes of selling it. They have different categories such as hair length and hair color, so it makes it super easy for someone to check out your ad listing and request to purchase your hair.
16. Your Receipts
Scanning receipts on apps such as Fetch Rewards and Ibotta is one of the best ways to save and make extra money. One of my favorite cash-back apps is Fetch Rewards.
On Fetch Rewards, you can upload your receipts from your grocery store and earn money. I recently turned in my points on Fetch Rewards for a $20 Amazon gift card. Check out Fetch Rewards by clicking here.
Ibotta is super similar to Fetch Rewards, but they have a list of items on their app which you pick from to purchase on your trip to the grocery store. If you purchase those items, you will earn points. Once you hit $20, you can cash out. Check out Ibotta by clicking here.
Final Thoughts
This post listed some of the best items you can sell right now to make extra money. So even if you want to sell some of your old electronics or sell your hair, you can do so by checking out some of the places listed in this post. In the comment section below let me know what ways you make money selling.
If you are looking for additional ways to make extra money, check out the resources listed below.