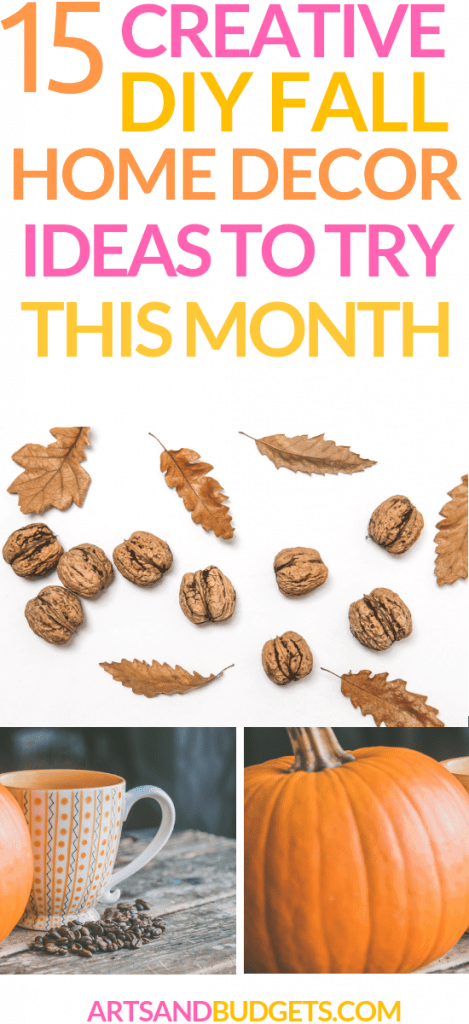 Yay! Are you excited about the fall season coming up like I am? While Summer is normally my favorite season this year I am really looking forward to the Fall. It may be because I am currently 7 months pregnant and the heat has not been my best friend this year. #Smile
But nonetheless, I got excited to look for amazing fall decor and projects that anyone can make using products from places such as Target, Walmart and even the Dollar Store ( Yay! For budget-friendly, right?) So, this post will share some of the most creative and fun home decor and project I could find! Most are also budget-friendly which is a huge plus when on a budget for the holidays.
Let's dive in.
RELATED POSTS
---
1. DIY Gourd Candles
By: Bellalimento
If you are looking for an amazing fall decor for your home and project check this DIY gourd candle made by Bellalimento! Check out the candle by clicking the link above.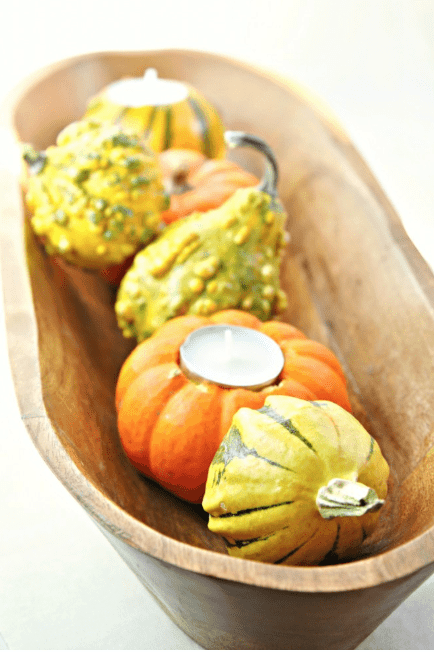 2. Yarn Pom Pom Pumpkin Garland
By: Tikkido
If you are looking for an easy Fall project to do this season you check out the Yarn Pom Pom Pumpkin Garland project by Tikkido. For this project, all you need is just yarn and a bit of wire

3. DIY Rustic Log Candles
By: Bellalimento
How creative is this Rustic log DIY candle by Bellalimento? To check out how to make this amazing candle check out the link above.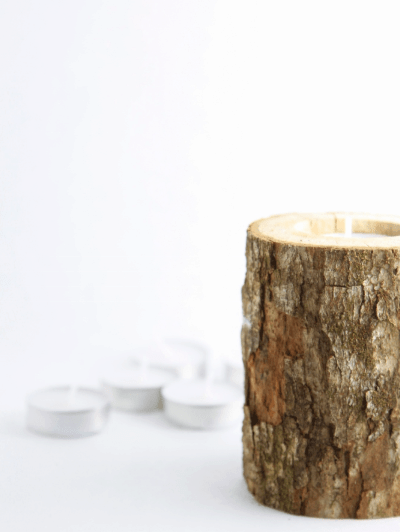 4. DIY Fall Harvest Corn Mason Jar Craft
By: Thrifty jinxy
If you are looking to really liven up your home try making this DIY fall harvest corn mason jar flower. It's a project that is fun for the whole family.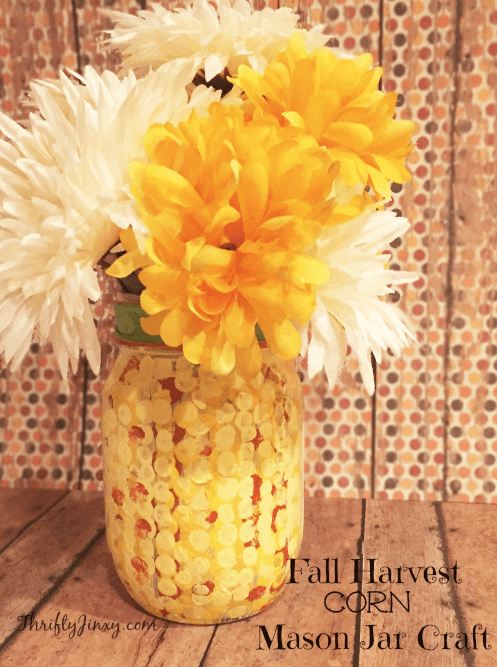 5.$10 DIY Door Decoration
How fun does this frugal DIY door decoration look? If you are looking to create a fun DIY home decor check out this one by Keeping Life Sane.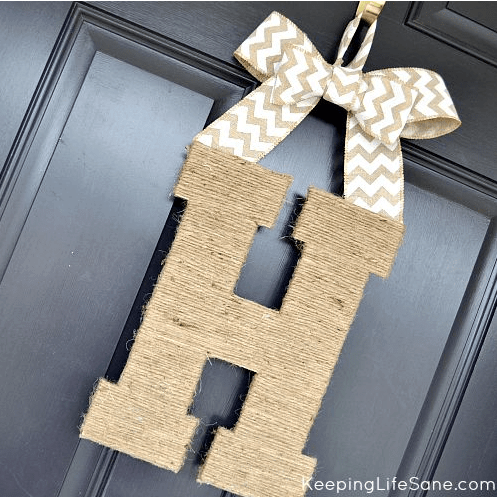 6. Rainbox Glitter Pumpkins
I just love anything with a ton of colors and this DIY fits the bill by Brooklyn Farm Girl. If you are looking to add some color to your home decor this DIY project would be perfect. Check it out above.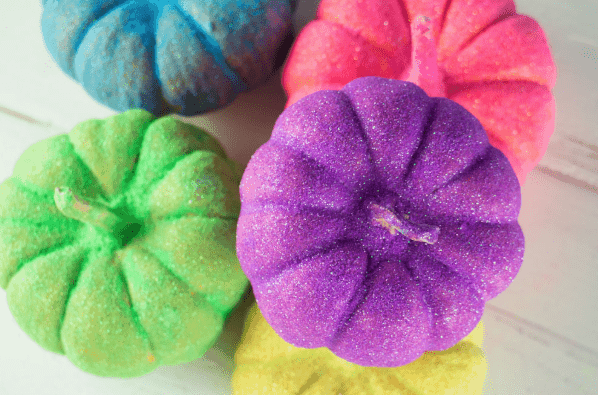 7. Decoupage Glass with Napkins for Easy Decor
To warm up your home try making this fun DIY Glass with Napkin for easy decor for your home. I just love the colors that Amy from Leap of Faith Crafting used to make this DIY fall home decor. Oh! and she also made the DIY Pumpkin Spice Fall wood sign in the photo as well. How amazing is that?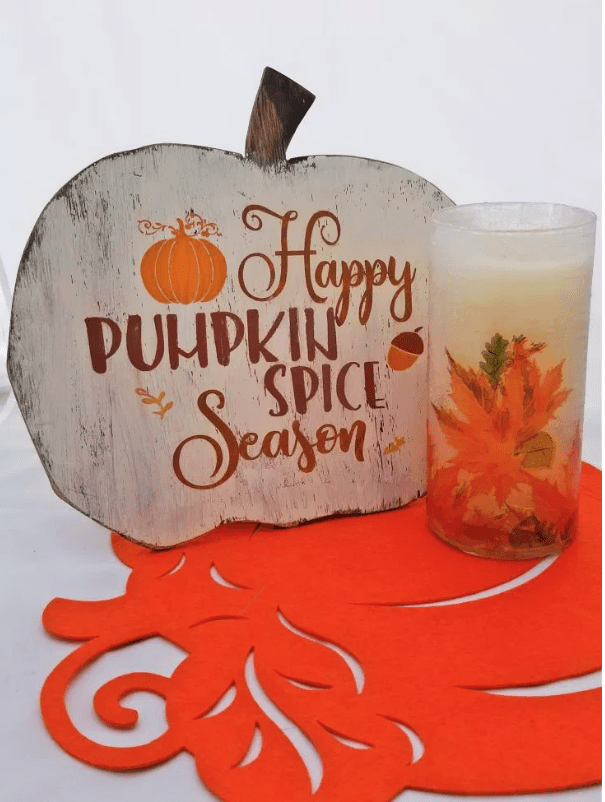 8. Easy DIY Fall Pumpkin Topiary
If you are looking for a quick fall pumpkin decor for your home check out this amazing and easy DIY fall pumpkin topiary by Laura from Inspiration for Moms!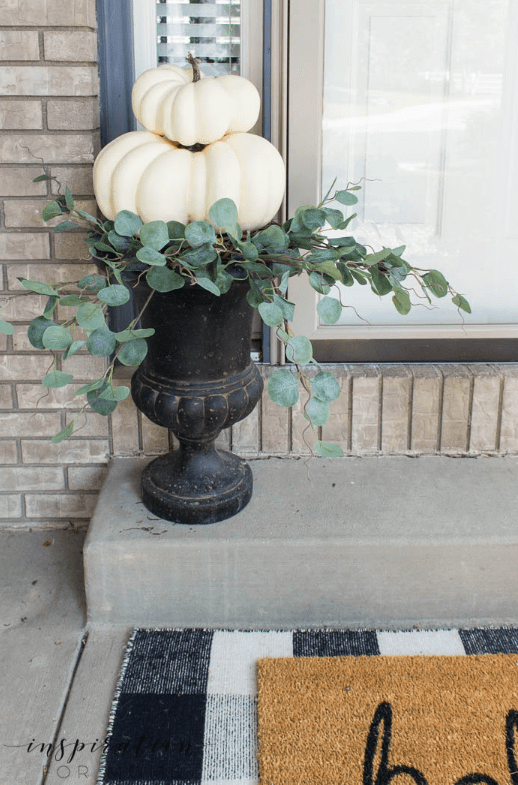 9.Autumn Essentials Printable
If you are looking for a cute fall printable that you put up in your home check out this amazing printable by Laura from Inspiration for Moms. Once you print it out grab a picture frame from your local store and hang up printable in your home.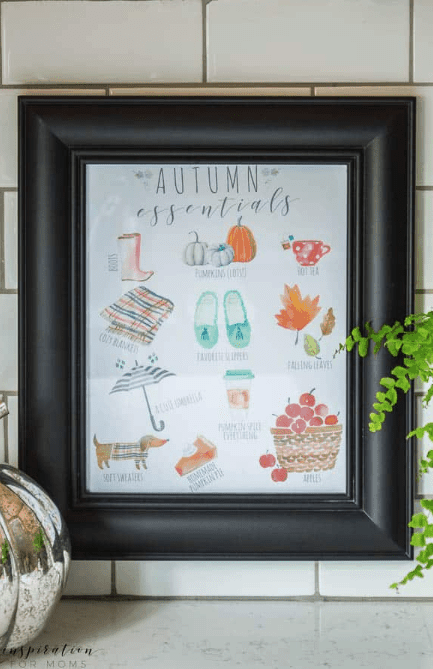 10. Rustic Green and Copper Fall Mantel with Free Vintage Oak Leaf Printables
Here is another awesome printable that you can print out and hang up in your house by Angie from Postcards from the Ridge.
Seeing this printable totally put me in the fall vibe and I love them.

11. Painted Maple Leaf Table Runner
Here is another fun DIY project that you can try for your home decor.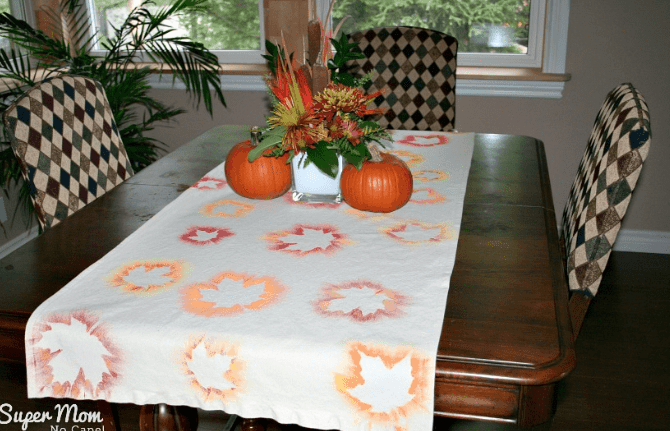 12. Pumpkin Banner Embroidery Pattern
I just love this Pumpkin banner that you can totally try for your home decor this month for the fall season.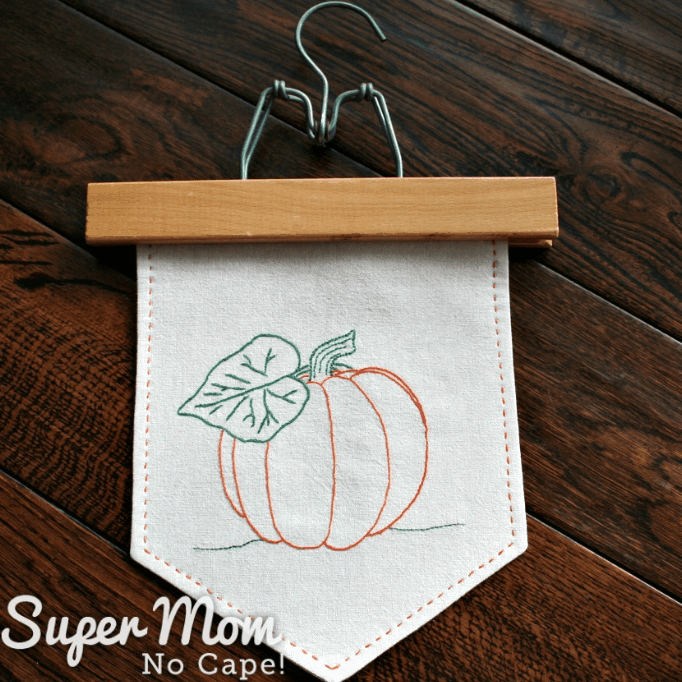 13. Fall Succulent Topped Pumpkin Centerpieces
By: Delicious Table
I absolutely love this Pumpkin centerpiece from the Delicious Table. So, if you are looking for a creative way to spice up your tables check out how to make this wonderful centerpiece for your home.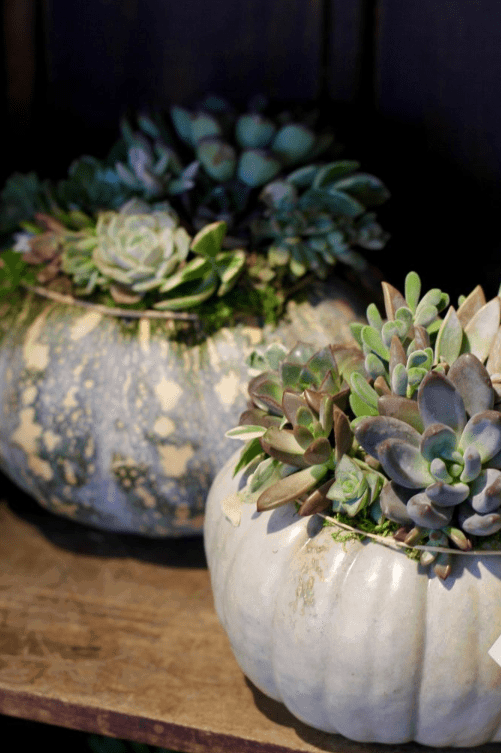 14. Thankful Grateful Blessed Pallet Wood Sign
By: Making Manzanita
How amazing is this wood sign for your front door? Chelsea from Making Manzanita did an awesome putting this together. To check out how she did it click the link above!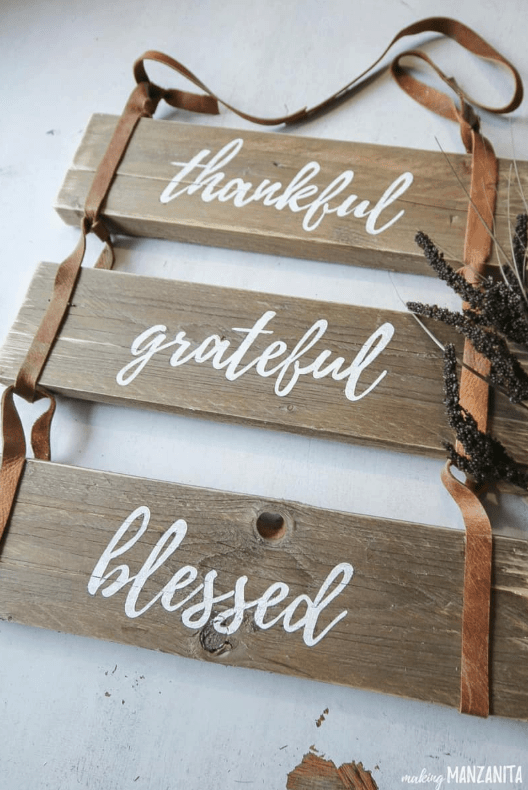 15.White Pumpkin Decor
By: Making Manzanita
Here is another cute Fall DIY decor idea from Chelsea from Making Manzanita! These pumpkins would go perfectly in front of my house for the fall season. Check out how to make them on a budget in the link above.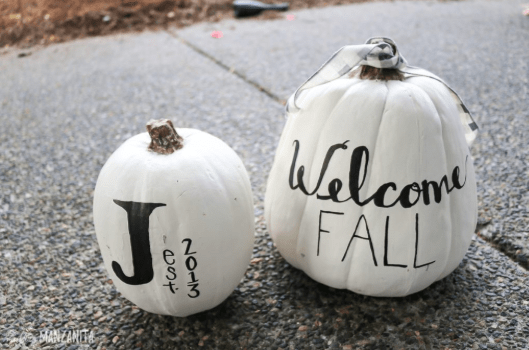 16. DIY Rustic Decor For Fall
I fell in love with the colors that the Family Focus Blog used to make this beautiful DIY rustic decor for fall. This decor would go great almost anywhere in a home.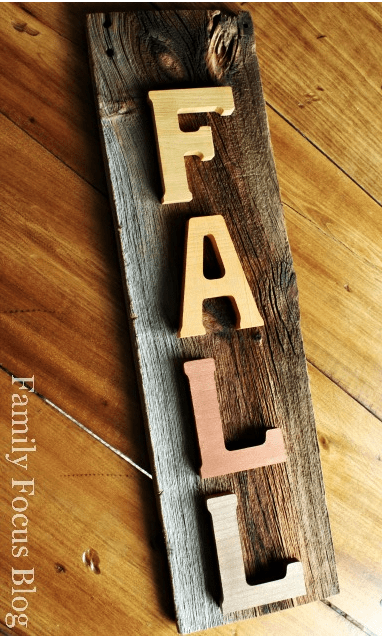 ---
MY TOP RESOURCES + RECOMMENDATIONS TO MAKE MONEY + SAVE MONEY QUICKLY.
HAWO: With HAWO you can get paid up to $22 an hr to teach children that live in China. Don't worry, you do not need to know any foreign language and their team also create all the lesson plans for you! #Score! Also, you can do your online teaching right from your own home. So, if you have a Bachelor degree you can totally apply for HAWO and start making full-time income this month. Check out Qkids by clicking here.
How To Start A Blog: Starting a blog has been one of the best decision I have made thus far. I have been able to stay at home with my first child and work my blog + biz and make over $1500+ each month while doing so. If you haven't started a blog thus far but want to get started I have some resources for you. Rock Your Blog Course: This is a free course to help beginners start a profitable money-making blog today! How To Start A Profitable Blog Post: This post gives beginner full details on how to start a profitable blog in minutes
Pinecone Research & Swagbucks: Both Pinecone Research and Swagbucks are some of my favorite survey sites to earn gift card rewards and/or extra money online quickly. Check out Swagbucks by clicking here and Check out Pinecone Research by clicking here.