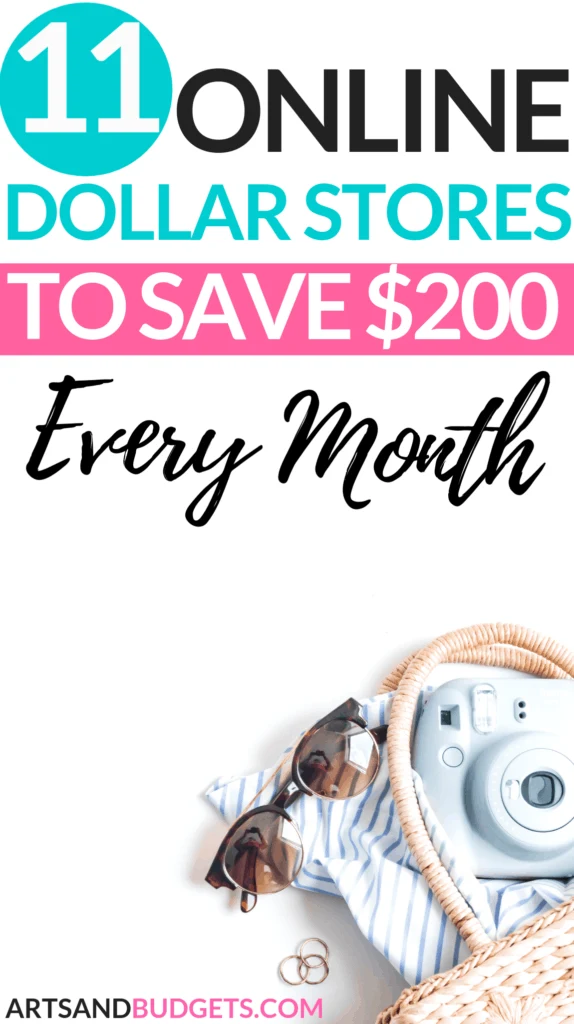 Shopping online is one of the quickest ways to buy items that you need fast. Whenever I have to buy items fast and on a budget, I search for online dollar stores. Shopping at online Dollar stores can help individuals save money and stay on a budget.
The great thing about shopping at these stores is that you can find a ton of items and products that are really great in quality and not have to spend a ton of money to buy them
Since I am currently paying off debt and raising children with my husband we are always looking for the best deals to save money and stay on a budget.
So, if you are a fan of regular Dollar stores and love finding great deals you will love this list of 11 Dollar & deal stores to save money this month. I have researched the best stores to save an additional $200 each month and I hope you find some great ones in this post.
Related Posts
---
Is There An Online Dollar Store?
The short answer is yes! There are a ton of online dollar stores such as Dollar General and Dollar 1. This post will share some of the best ones to find items on a budget.
Does 99 Cent Store Have an Online Store?
If you are looking for the 99 cent dollar store they actually do have an online store and you can check it out by clicking here.
How Much Money Do Dollar Stores Make?
According to The Business Wire, Dollar Tree who also owns Family Dollar earned $7.79 billion in 2020.
How Can I Open a Dollar Store Online?
If you are looking to open an online dollar store check out the How To Start An LLC website. I found a lot of helpful information on the site on how to get started with an online dollar store. Check them out by clicking here.
---
11 Online Dollar Stores With The Best Deals in 2019
1. Dollar General

Dollar General is one of my favorite online Dollar stores because you can get amazing deals every single day. Most people have been to an actual Dollar General store in person but the online store is just as great. This year Dollar General was labeled the No.1 retailer for opening stores this year which is huge!
On the online Dollar General store, you can find a ton of different items such as office supplies and outdoor living supplies priced at a very low price. Their site also has a digital coupon section that shares different coupons you can use in-store to save money at any Dollar General. Shopping online on the Dollar General website is a breeze and very easy to do.
All you have to do is click on the "Shop Online" option in the upper right-hand corner and you will be directed to the different items that they carry online. Check out Dollar General by clicking here.
Items You Can Find At Dollar General:
Office supplies

Snacks (Chips, fruit snacks, crackers)

Cleaning supplies

Kitchen supplies
2. Dollar 1

This store has thousands of name-brand items that you can purchase starting at $1. I recently heard about this site and it's pretty awesome if you are looking to save money buying items online. Most of the items on the Dollar 1 site are limited in quantity and they may never receive them again, so if you like something on their site make sure to purchase it fairly quickly.
They also have daily changes to their inventory and have daily deals that they send out to their loyal customers on their email list. Check out Dollar 1 by clicking here!
Items You Can Find At Dollar 1:
Beauty

Technology items

Hats
3. 99 Cent Only

This store is one of my favorite online Dollar Stores. This store is a premier discount retailer that carries name-brand merchandise. It was first started in the 1960s by the owner Dave Gold in Los Angeles.
Currently, the 99 Cent Only Store is serving communities with fresh produce and a ton of quality products that people use in their everyday households. Check out the 99 Cent Only store here!
Items You Can Find 99 Cent Only:
Fresh Produce

Party supplies

Home goods

Snacks

Beauty

Pet items

Cleaning supplies
4. Dollar Tree

The Dollar Tree is by far my favorite Dollar store to shop at in person. Every time I have a party I always go to the Dollar Tree to pick up things such as party plates, napkins, table cloths and more.
This store carries almost everything and all their products are $1!
So, if you are looking to grab some Halloween costumes or even if you are planning a birthday party this store has a large supply of great items to choose from. Because I have saved so much money buying items from the Dollar Tree I wrote a whole post about what I buy from the store to save $300 every single month! Check out the post by clicking here.
Items You Can Find At Dollar Tree:
Party Supplies

Vases & glasses

Office supplies

Ballons

Candy and snacks
5. Miss A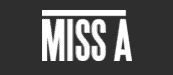 Miss A is an amazing online dollar stores that sells makeup products for only $1. Some of the items include lip gloss, brushes, lashes, jewelry and hair products.
This store is awesome because you can shop on the go by using their app on iPhone and Android devices. So, if you are looking for a super cool Dollar store app to purchase items from Check out Miss A Dollar Store by clicking here!
Additional Items You Can Find At Miss A:
Hand Sanitizing Gel

Masks

Hair Pins

Headwraps
6. HJ Closeouts

HJ Closeout is an online dollar store that has a ton of different items to pick from. This site is cool because they even have products and items under $1. Such as pen for $0.10 and women headbands for $0.65.
They also have free shipping and a huge selection of products which grows every single day. They also sell products by the case, unlike most wholesale and liquidation companies which make their company more budget-friendly! Check out HJ Closeout by clicking here.
Items You Can Find At HJ Closeouts:
Apparel & accessories

Crafts & scrapbooking items

Home Decor

Housewares

Jewelry

Party supplies
7. Dollar Days

Dollar Days is an awesome website and if you sign up for their email list you can get free shipping on your first order. This store has a ton of awesome items such as Blankets, office supplies, and kitchen and dining products.
This company is the leading supplier of wholesale goods for nonprofit businesses. What I love about Dollar Days is that they want to exceed expectations and give great service to all. Check out Dollar Days by clicking here!
Items You Can Find At Dollar Days:
Cell phone accessories

First aid products

Flip-flops

School and office supplies

Kitchen & Dining items

Travel items

Hygiene and Dental kits
8. Five Below

Five below is awesome because they have a ton of electronics such as headphones, speakers, phone chargers and more. On this site, you can get shipping at a flat rate of $5 or you can get free shipping on orders more than $35 with the code "Freeship".
You will find a ton of different products and items on this site that you can use in your office and at home. They even carry clothes and funny shirts that you can grab to wear. This site overall has a ton of great items that you can get for yourself and for others.
Items You Can Find At Five Below
Toys & games

Technology

Home Decor

Clothes

Shoes

Books

Party items

Candy and Snacks
9. Family Dollar

Similar to Dollar General and Dollar Tree this store has a ton of items that you purchase for $1. They also have an app called Smart Coupons that shows you the latest coupons and deals to save even more money.
With being a part of the Dollar Tree family this store will not disappoint as they have a lot of items such as housing supplies, home decor, and clothes. Save on items and check out Family Dollar by clicking here.
Items You Can Find At Family Dollar
Beauty supplies

Pet supplies

Home Decor

Automative products

Hardware items

Health products

Babycare products

Electronics
10. One Dollar Store

The One Dollar Store is pretty awesome because everything is actually $1. This store is owned by Dollar Fanatic and is exclusively an online dollar store where they feature products for only $1. This store has a lot of little random items you can grab for your house or office. This site has a flat shipping cost of $4.95 and you can get free shipping if your order is $50 or over. Check out One Dollar Store by clicking here.
Items You Can Find At the One Dollar Store
Office Supplies

Games

Armbands

Comic books
11. Amazon Bargain Finds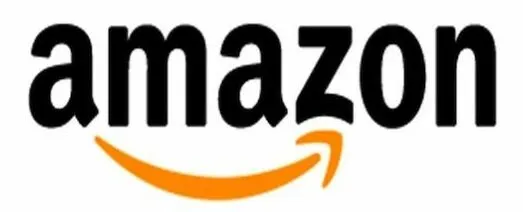 I love Amazon so when I found out about the Amazon section where you can purchase items for $10 or less I got super excited. This part of Amazon has deals on different items such as hats, children books, kitchen items and so much more. The awesome thing about buying items in the Amazon Bargain section is that you will get free shipping. Check out Amazon Bargain Finds by clicking here.
Items You Can Find At Amazon Bargain Finds
Watches

Hats

Children Books

Plants

Jewelry

Clothes
---
FAQ
Can you shop online at Dollar Tree without buying in bulk?
Yes, currently you can shop at the Dollar Tree without buying in bulk according to this Yahoo! Finance article.
The Dollar Tree has a lot of items that you can buy in bulk such as beauty products, school supplies, office supplies, and much more. That's why I am happy to report that now you can buy items from the online dollar store without buying in bulk.
What stores are similar to Dollar Tree?
According to Craft, stores that are similar to Dollar Tree are Dollar General, Walmart, and Family Dollar. So if you are looking for stores that are similar to Dollar Tree check out those stores. You can also check those stores out online as well.
From my experience, Family Dollar and Dollar General are very similar to Dollar Tree because of the fact you can get items for all three stores that are just $1, which comes in handy when you are on a budget.
Can you order from the dollar store online?
Yes, you can order from dollar stores online. Dollar stores such as Dollar Tree lets you buy products from their online without buying in bulk. This will help you save more money when shopping for items.
Additional Dollar Store Tips & Tricks
Final Thoughts
Alright! That was a list of 11 online Dollar stores to save a ton of money this year! I think online Dollar Stores are amazing and a great way to purchase items online on a budget. If you are looking for some additional Dollar Store secrets and tricks to save even more money check out this article from Yahoo Finance.
If you are shopping online remember to try and use your cash-back apps such as Swagbucks, Ibotta and, Fetch Rewards to earn money back on your purchases. What are some Dollar Stores that you love to shop at?
Additional Resources