This post may contain affiliate links, which means I may receive a small commission, at no cost to you, if you make a purchase through a link.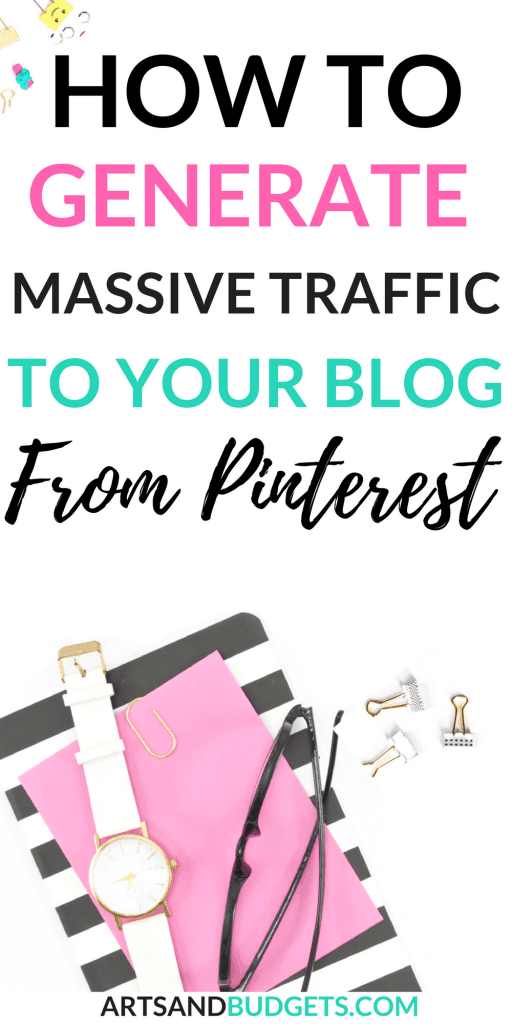 You can use Tailwind to grow blog traffic– You say?
Yup! You sure CAN!
When I first started blogging a couple of months I gave myself a pageview goal to reach by the end of this year and to my surprise, I have hit my goal and more. One of the outlets I use to generate a ton of traffic to my blog site is Pinterest. Pinterest is one of the best outlets for bloggers right now and definitely my favorite. Not only can you generate a ton of traffic to your Pinterest page but you can also generate a ton of traffic to your blog as well.
One of the best ways to do that is by signing up for a scheduling service such as Tailwind. I was able to go from very little pageviews to massive growth by using Tailwind. In this post, I will share with you how using Tailwind to schedule my pins has generated more traffic to my blog in a month than I have had all year doing it all by myself & the benefits of the service. I will share how Tailwind Tribe added to my growth and exploded my blog + biz!
Below are 8 reasons why Tailwind ROCKS & why it's a must-have for bloggers and small business owners!!!
RELATED POSTS
---
Let's dive in to see how Using Tailwind Grew My Blog!
1. You Can Schedule Your Pins
Using Tailwind can you save you a ton of time with the schedule pin feature. With this feature, you can schedule all the pins you would like at once. Tailwind has a browser extension tool which makes scheduling pins very easy to do. You can download it on Firefox, Google Chrome & Safari. With this extension, you can schedule your pins from any website which is super amazing.
I tend to do my scheduling for the week all in one day (On Mondays) and end up with about 7 different pins set and ready to go. Keeping my Tailwind Queue full for the week has been one of the best ways for growth on my Pinterest page and blog.
2. Best Time To Pin Feature
After you connect your Pinterest account to your Tailwind account, Tailwind automatically optimizes your pinning schedule to when your followers are most active. This feature sets up the best times to schedule your pins base on your followers. You can also add your own custom times to pin as well. This feature has been super helpful for me because I discover the best times to pin for my niche (Followers) is between 7 pm to 10 pm daily.
3. Data and Analysis Feature
With this feature, you can see how well your pins are doing on your boards and other group boards. You can also see which pins are performing the best, the comments received on each pin, what time your popular pins were repinned, & more. Basically, you can see what works and what doesn't work to get the most of out of each pin.
This feature works great if you are apart of different group boards. If you are not apart of any group boards definitely look into it soon! I have a full post on my blog called, " 10 Pinterest tips that helped grow my blog" and I have included a group board section and how to request to be a part of different group boards in your blogging niche. Group boards play a huge factor if you want to grow your blog through Pinterest. Check it out HERE!
4. Unlimited Pinning
Oh YES! I love this feature! Once you sign up for the annual PLUS plan ($10 per month) you can schedule an unlimited number of pins or sign up for the 400 pins a month option with the month-to-month subscription. Woo hoo! 🙂
5. Group Board List Feature
I am currently in a ton of AMAZING group boards on Pinterest and this feature has helped me organize all of the different group boards into different lists on Tailwind. Can you say, " SCORE!"!!!
This feature alone saves me so much time and helps me keep my pins organize on Pinterest. I tend to give the group list on Tailwind a name and put all boards related to that topic in that group list. For example, below I have a Group list named "Saving Boards" and in this list, I have all my group boards that have something do with saving money in there.
6. Tailwind Tribes
A new feature on Tailwind is Tailwind Tribes. Tailwind Tribes are very similar to Pinterest group boards and you can join a tribe based on the topic or niche you are looking for. With the Tailwind Tribes, you are able to add contributors and you will be able to share each other content. and repin posts. This helps with getting more repins which means getting more traffic to your Pinterest page and blog page.
Below is my reach using Tailwind Tribes! Can you believe it's over 11.4 million with the different tribes I am currently in! WOW!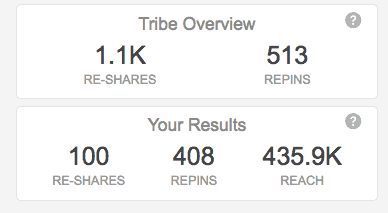 ……Pretty neat, right?
7. Awesome Customer Service
Tailwind's customer service is top-notch! If you have any questions their reps actually answered them in a timely fashion. They are very nice and very friendly which is a HUGE plus for me when using a new program. I recently had a question and one of the customer service rep at Tailwind answered my question within' hours. I don't know about you but I love being able to communicate with a company quickly when I have a question.
8. You Can Test It Out For Free
Can you believe you can actually try out Tailwind and schedule your first pins for FREE! Tailwind lets you try their service for FREE for 30 days without any credit card commitment at all. You will get access to all the features of the Plus account and you will get 100 free pins to try out.
How amazing is that? Also, everyone that signed up with my personal link will also get $15 off if you decide to sign up for the Plus version after your free trial. Tailwind has seriously been a game-changer for me! Not only has my traffic skyrocketed using this tool but I have also been able to save a TON of time. If you are looking to take your blog + biz to the next level Try out Tailwind for FREE by clicking HERE! *Also, for more information about how to schedule pins on Pinterest Check out the Tailwind video scheduling tutorial HERE
These are my personal results, but Tailwind also publishes the Typical Results of Tailwind for Pinterest Members every year, so you can see exactly what the average growth rate looks like for their members."