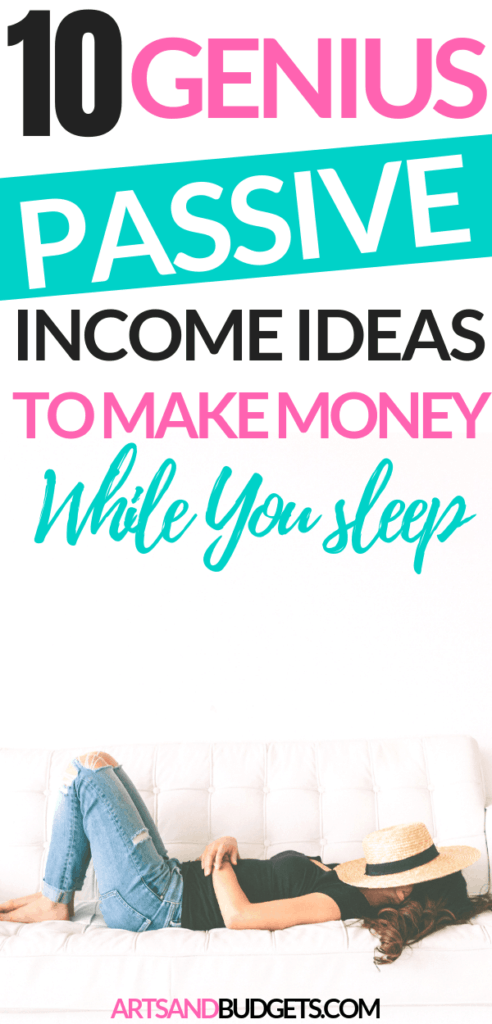 Since starting my business, I have been able to make money every single month and most of the income that I make is passive. Passive income is money that is earned every day with little daily effort from the individual. Passive income can be the result of different products or programs that a person already has set in place to sell. For example, if you create a course and it makes sells while you are out shopping or sleeping it would be considered as a passive income product.
A lot of people call passive income "Money that you can make while you sleep" and while this is true, it can take a lot of dedication to get this format set up in the beginning. This post will share 10 passive income ideas to make money while on the go or while you sleep.
Related Posts:
---
1. Start A Blog
One of the best ways to make passive income is to start a blog. You can make passive income from a blog in a lot of different ways such as affiliate marketing, ad revenue and creating your own products. One of the best ways to make passive income from a blog is selling your own products such as Ebooks, courses, printables, guides and more. Below are some tips to try out before creating products for your audience.
Before Creating New Products Try This:
Know and find your audience: One of the first mistakes I made when I started my business was not finding my main audience. Finding the group of people you want to help online will help you serve their needs better. It will also help you write content that they will want to read and create products that they will actually buy.
Find out what your audience needs and create solutions for their problems: Before creating any new product, I always send out surveys to my audience to see what they need help with and find out the problems they have. After that, I create products that can help solve their pain points and the struggles they are facing.
Have a marketing plan: After creating a product for your audience make sure to have a marketing plan in place. Many people have great products, but they don't

devote time to

secure a good marketing plan to market the product. Think about where your audience hangs out

in the digital world

and which social media platforms would be best for you to promote your product.
2. Write An E-book
If you have an idea that can help your audience you can write an Ebook. Ebooks normally focus on some of the problems that your audience may have in writing form. Your main focus is to help your audience solve a problem in the book and show them how to achieve the solution.
When developing an Ebook here are some things to think about:
The topic
The book layout (font size, images, etc)
Your book cover
How you will sell the product
Your book landing page (sale page)
Platforms To Create Ebooks
Once your Ebook is completed and edited you can import it as a PDF and upload it on your place of delivery.
Places To Deliver Ebooks To Your Audience
If you need ideas about how to design your Ebook you can reach out to designers on Fiverr to create your Ebook covers and pages.
[optin-monster-shortcode id="v9jcri3ua0kudnvr"]
3. Create A Course
Another way to make passive income is from developing courses. Courses are normally more detailed than Ebooks and can be more hands-on depending on your product. Before I create any product such as courses, I survey my audience to see what they need at that time. I currently use Typeform and Survey Monkey to send out emails with surveys and polls to see what topics I should focus my attention on.
For example, I recently sent my audience a survey and found out that my audience wanted a set of budget templates to help them create a budget with a breeze and to save money faster. After finding out what my audience wanted the most I went into the creation lab and started designing a set of budget templates that have actually helped me personally with staying on budget as well. Check the budget templates by clicking here.
Where To Sell Your Course:
Places To Record Videos For Your Course:
4. Set Up An Etsy Shop
If you love selling handmade crafts or digital products setting up an Etsy shop might be a great way for you to earn passive income. I did an interview last year with an Etsy shop owner and she earns six-figures a year with her Etsy shop. In the interview, she shared how to grow an Etsy business and make money from home.
If you are looking for more information on how to get started with an Etsy shop you can check out Facebook groups. Many have resources and you can ask other shop owners direct questions on how to get started. If you are looking for a great Etsy group on Facebook check out the Handmade Journey Facebook group.
5. Start A YouTube Channel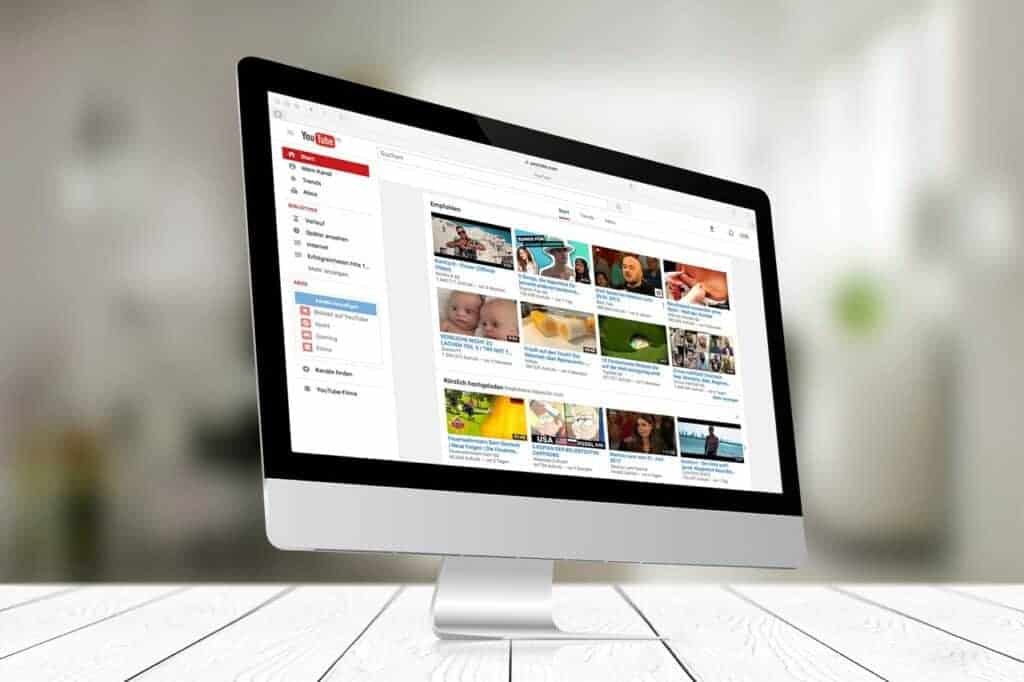 YouTube is one of the largest search engines in the digital world and is another great platform to make passive income. From my research, there are a lot of different Influencers that make great passive income right from the platform. One family that stood out to me was Ryan and his family and their YouTube channel, "Ryan Toy Review". Just last year alone Ryan and his family made $11 million dollars from their videos of Ryan playing with toys on YouTube.
Yes, you saw that right! 11 million dollars. Read more about their story and how you can make money from YouTube by clicking here!
Now that's not the norm but a lot of other Influencers make at least an extra $500 to $1000 each month with their YouTube videos. One of the best ways to make passive income from YouTube is through their Ad program. They have a program called "YouTube Partner Program" where you can monetize your channel. In order to get accepted into the program, you need 1000 subscribers and 4,000 watch hours over the past 12 months. Your videos will also be monitored very closely to make sure the content isn't inappropriate. Before this year any person could get into the program but Google which now owns YouTube announced new standards to get into the program.
6. Rent Out Your guesthouse or Room
Another great way to make money each month is by renting out a room in your home or guesthouse through Airbnb. Airbnb is the alternative to hotels. Airbnb hosts share their spaces in 190 countries and more than 34,000 cities. Currently, there are a ton of people who rent out their guesthouses on Airbnb and make an additional $3,000 in passive income each month.
If you are open and have space in your home this is a great way to make extra money every single month.
Tips For Success on Airbnb:
Looks for guests who have positive reviews from other hosts.

Don't put anything with

large monetary

value in the place you are renting out.

Be totally honest with your guest(s).

Make sure to offer great customer service to your guest(s).
7. Make SwagBucks Your Search Engine & Refer Your Friends
I absolutely love Swagbucks and each month I make between $150-$200 extra just from referring my friends to the site and having it as my search engine. If you are looking for a legit survey site this is the one for you. If you are looking to make the most money on this platform I always suggest to my readers to refer the site to their friends, family and even their blog readers.
I also suggest that they use the platform as a search engine on one of your computers at home. When you use Swagbucks as your search engine, every time you search for something on the search engine you get reward points that can turn into Swagbucks points. Once accumulate a certain amount of points you can redeem them for gift cards to places such as Target, Walmart, Amazon and more.
8. Refer Friends To Your Favorite Companies
Speaking of referring friends to Swagbucks did you know you can do this with almost every one of your favorites companies online. For example, if you are a member of Rakuten and Ibotta they have a referral program where you can earn points to redeem for cash back.
You can also refer your family and friends to your cell phone company, favorite clothing companies and more. Simply ask the different companies if they have a referral program then get your referral link and start promoting it to your family and friends.
9. Affiliate Marketing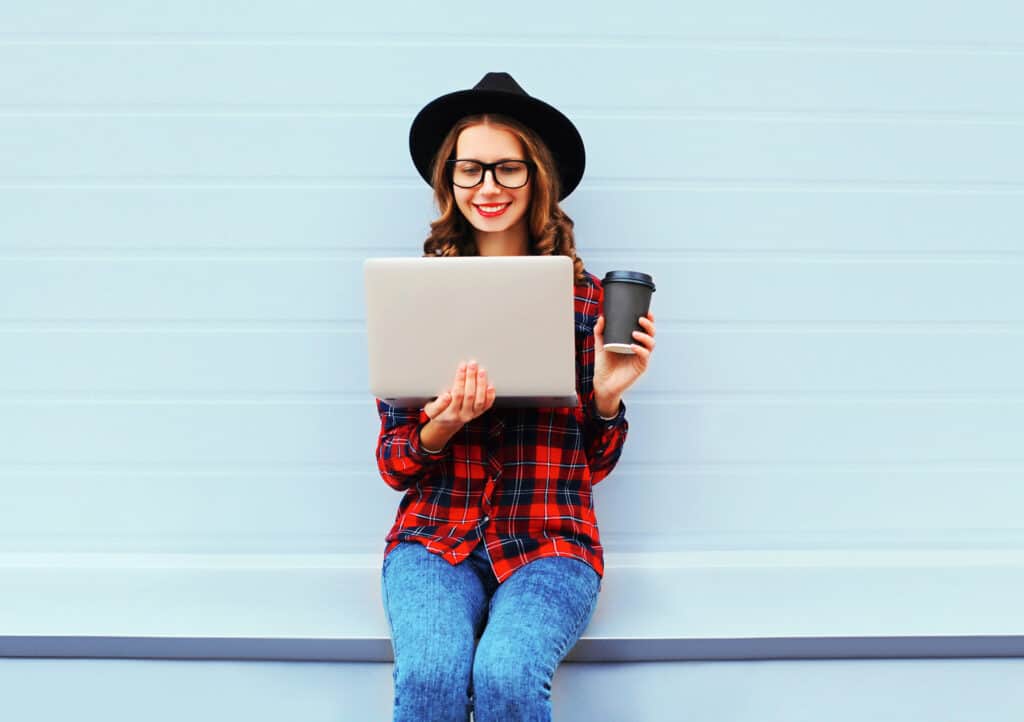 With Affiliate Marketing you are rewarded for recommending and promoting products and services that you list on your blog. You will receive a commission for any sales that occur from your referral link.
For example, if you are an affiliate for a product on Amazon and post that direct link within' you post and someone clicks on it and purchase the item through your link then you will be rewarded and earn a commission.
Affiliate marketing is one of the best ways to earn a passive income every single month. Blogger Michelle from Making Sense of Cents makes $50,000 a month just with affiliate marketing alone. Click here to learn more about how to make money with affiliate marketing.
Some of my favorite affiliate marketing programs are listed below
10. Sell Photos Online
If you 're a shutterbug and love taking amazing photos then selling your photos online might be a great way to make passive income for you. Places such as Shutterstock and Istockphoto will pay you for your great photos. With Shutterstock, once you submit your photos you will get paid every time someone downloads your photo. You can also earn money when you refer people to their platform to sell their photos as well.
Some Places Online To Sell Your Photos:
What are some ways you make passive income with your blog or business?
---
Learn More:
'