15 Genius Household Hacks That Can Save You $3,000 A Year
Since I love finding budgets and saving money for items around my house you will often find me searching and looking for deals everywhere. I am also the person that you will find on Pinterest looking up DIY projects to save money and time. After having two boys
I realized how precious time really is.
Raise your hand if you have children and want to save time and money too?
Or raise your hand if you don't have children but still want to save money and time in your house?
I know, me too!
Recently I chatted with my husband about ways that we could save more money on household items and I realized that we use a lot of different hacks around the house to save us time, money, and space. My husband is super creative and often has great ideas that turn out to work very well when trying to keep our house organized on a budget
This post will share some of my favorite household hacks and items that you try out this month.
---
Homemade Reusable Mop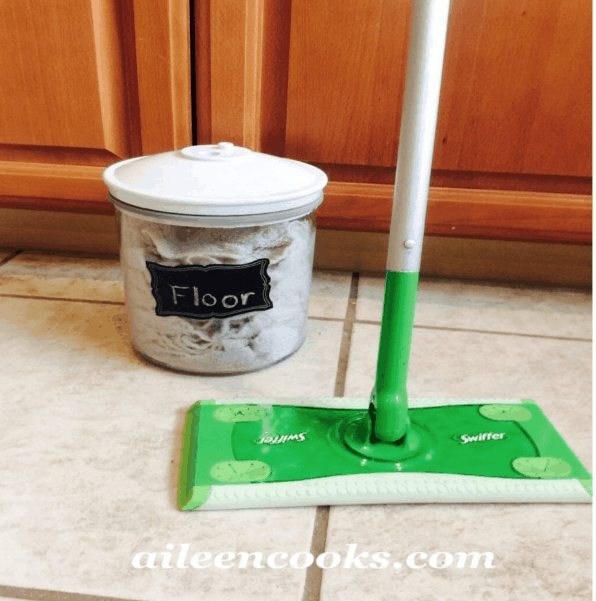 This homemade useable mop is genius by aileencooks!
If you are anything like me then you might go through mops really fast and end up buying a ton throughout the year.
With this homemade useable mop you can reuse the mop over and over again during the year. To create this DIY mop you will need a Swiffer Mop (which you can grab from your local Walmart or Amazon for $20.00) and white towels. To find out how to create this mop and the homemade cleaning solution check out Aileen Cook's post here!
Wrap Organizer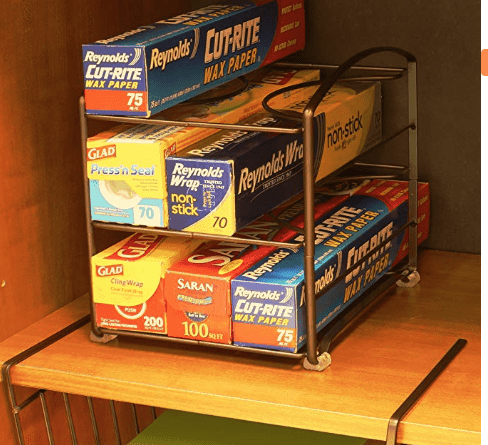 I absolutely love this wrap organizer that can be put in any kitchen. If you would have come over to my house in the past you probably would have seen a lot of paper wrappers throughout my kitchen.
This wrap organizer can save a ton of time and helps you stay organized while making family lunches. So, if you are looking for a simple solution to organize your paper wrappers totally check out this organizer.
Play-Doh Containers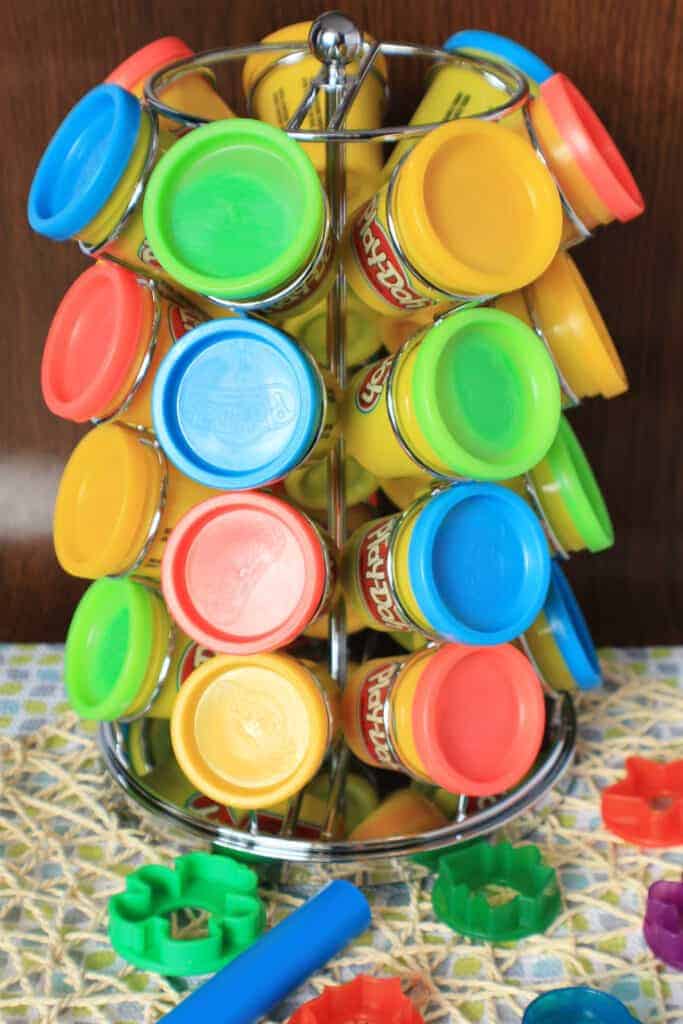 When I saw this kid play-doh hack from Extreme couponing mom I was super happy because I always pick up play-doh containers that my 2-year old toddler leaves around my house.
With this hack, you will need a coffee pod carousel and that's it. This simple hack is great if your children love playing with Play-doh and will help your home stay organized. Check out this hack of other children's household hacks by Aimee by clicking here!
DIY Garbage Disposal Cleaner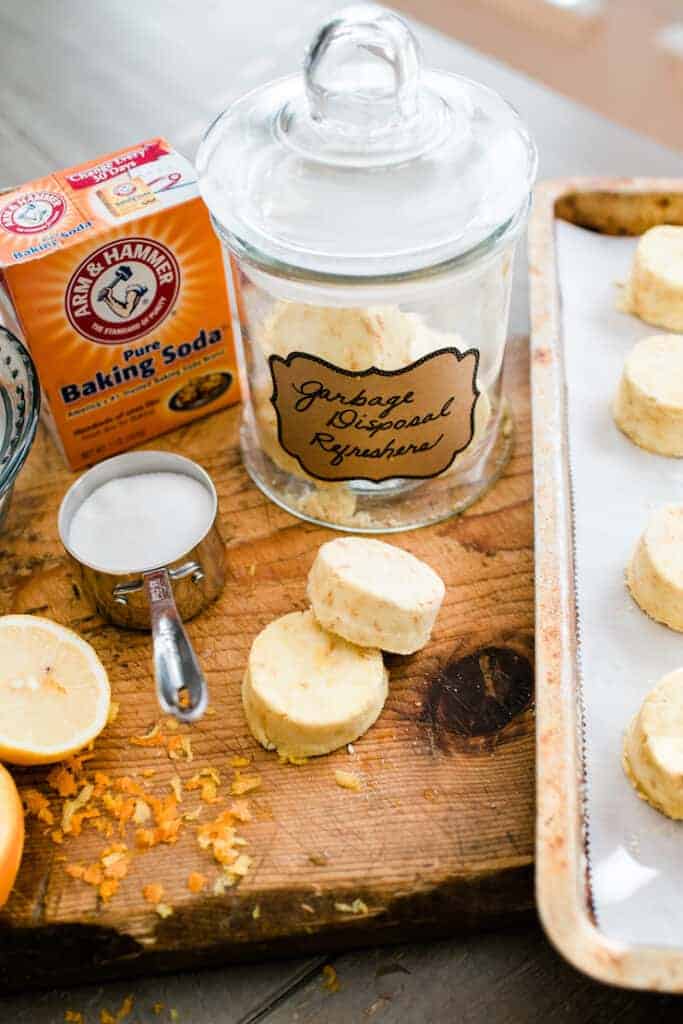 If you are looking for a cleaner that you can make yourself then this garbage disposal cleaner by Muy Bueno Cookbook is for you. If you have garbage disposal then you might know that they can send off quite the smell if they are not clean properly.
This cleaner helps to freshen, clean, and deodorize your garbage disposal. This cleaner is natural and made from citrus zest and baking soda. I loved the fact that it can be created with natural products that I already have in my home.
Reusable Food Storage bags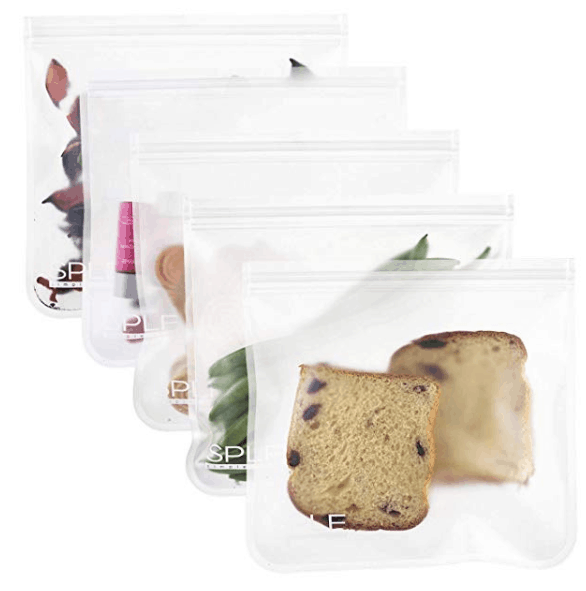 In my household, we go through zip lock bags every single day so these reusable food storage bags are amazing to save money. These bags can help save money from buying new zip lock bags every single week and can also help with staying organized in the kitchen.
Recycled Candy Wrapper Zipper Pouch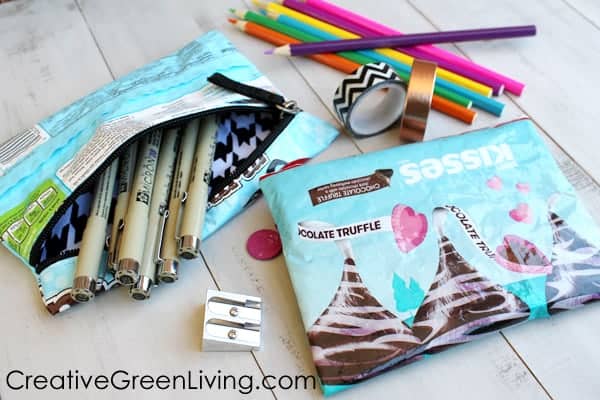 This is a super fun kid hack from Creative Green Living that many can make from candy wrappers. If you are looking for a creative way to store your pencils and pens then this hack is perfect for you. To make this genius DIY money-saving hack you will need candy packages such as the M&M's one that you can buy at any store. You will also need fabric for lining, zippers, and a sewing machine. To find out how to make this hack in completion click here!
[optin-monster-shortcode id="lqgchelhso7fhybvnjmq"]
Reusable Straws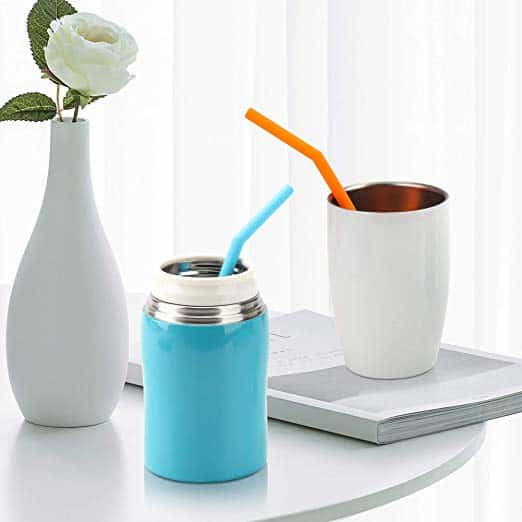 On a daily basis, my family goes through straws fast so when I found these reusable straws I got super excited. Since I gave my son a probiotic every morning with his favorite drink I can go through straws pretty fast, to say the least. Since the probiotic is powder base it's easy to mix it in an open cup with a straw.
Purchasing straws such as these can save any family a lot of money on buying straws every week or so. I also find them to be wonderful if you want to plan a family day or a picnic and need straws. To keep the straws organize you can grab a container from your local Dollar Store and store the clean straws in the kitchen. So, if you are looking for some new straws to add to your collection check these out!
Mini Kitchen Laundry Basket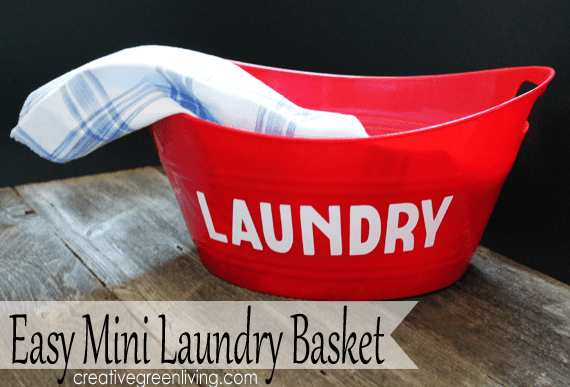 Looking for ways to make laundry day easier?
I know, me too!
That's why this mini kitchen laundry basket is amazing from
At times we use a ton of towels in our kitchen which can generate a lot of laundry for us at the end of the week. So, when I saw this DIY mini kitchen laundry basket I was sold!
You can actually purchase a bin right from the Dollar Store and grab some white contact paper for the labels. If you are up to it you can actually grab a Circuit Mini Machine from Amazon to use for this product and for future projects. To find out how to create this basket in more detail click here to read the DIY post from Creative Green Living.
Dish Drying Rack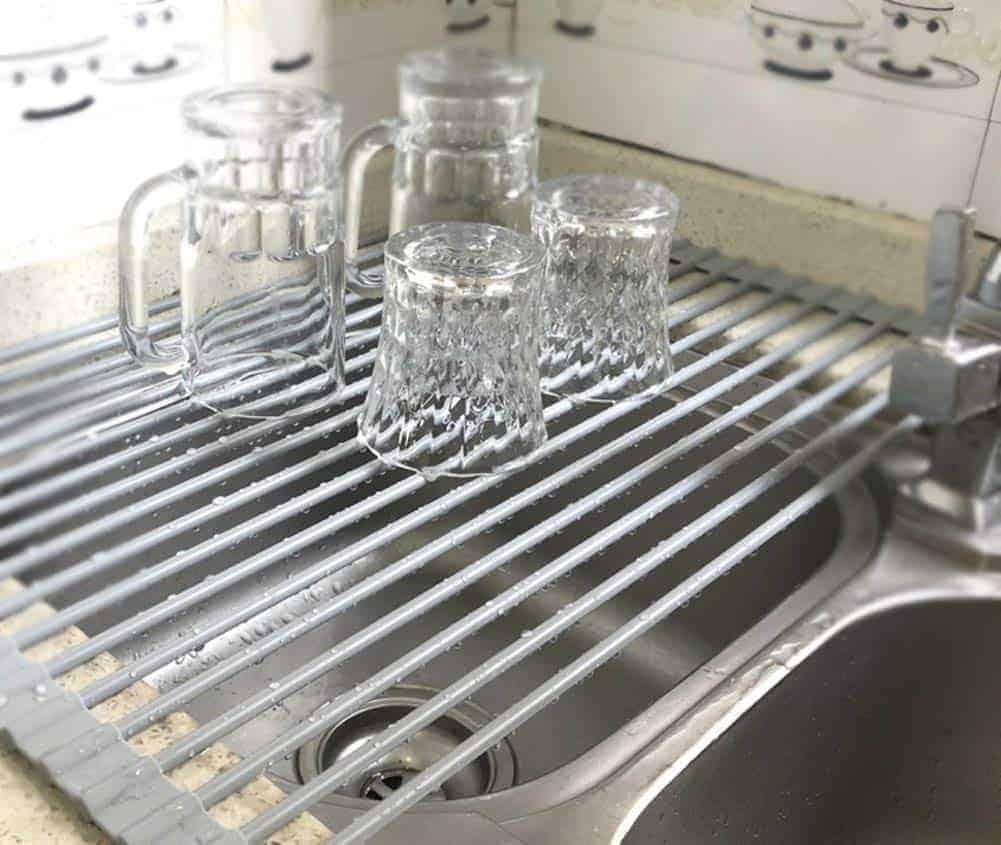 Since we currently don't have a dishwasher I manually wash and dry my family dishes every day. Since I don't like a ton of dishes in the sink after each meal I make sure to keep the washing area very clean.
To make it easier on me I found this dish drying rack that can go next to any sink. So, after you wash any dish you can place it on the drying rack to dry while you wash the other dishes.
This item can save a ton of time and helps with keeping the kitchen area clean when you wash dishes. Find this item here!
DIY Magnetic Board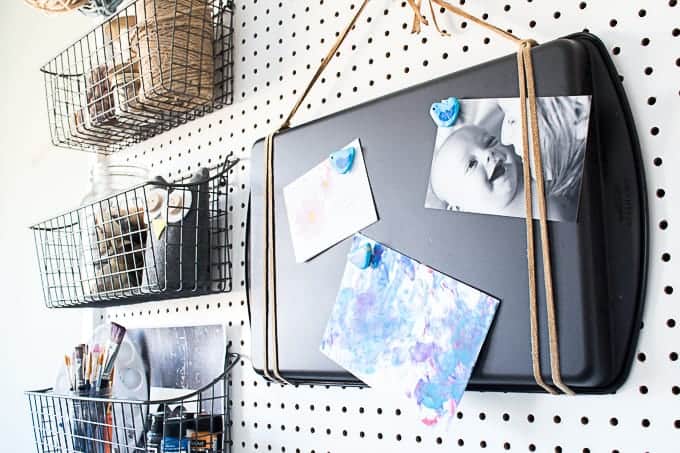 If you have an old cooking sheet you can totally try to create this clever DIY magnetic board from Sustain My Craft Habit .
To create this DIY project you can grab matte black spray paint and suede lace ties along with your old cooking sheet. On the sheet, you can get creative and put up pictures, inspiring quotes, artwork, and more. To attach the pictures to the board simply use a magnetic surface that you may already have in your home. This is a perfect project to try with your children and family.
Bamboo Towels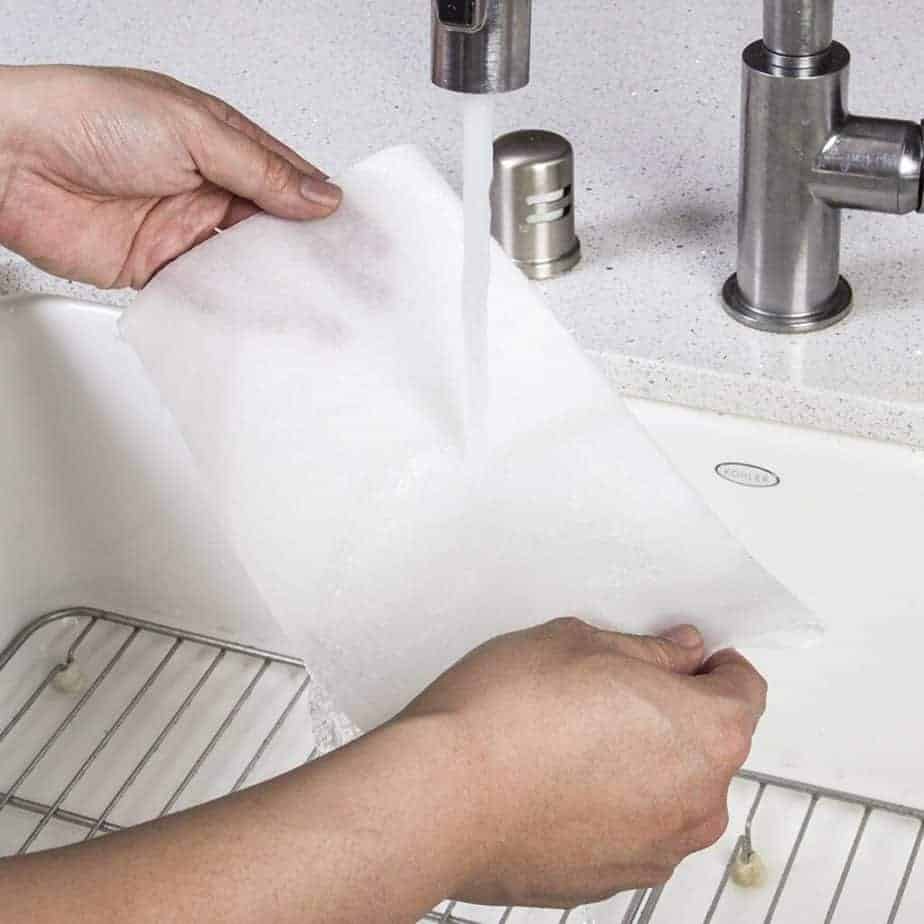 These towels are amazing if you go through paper towels quickly like my family. On average my house goes through a case of towels every week so finding these towels got me hopeful to save money on paper towels in my home.
The Bamboo towels are stronger, more absorbent, and durable than regular paper towels so they last much longer.
They are also reusable so you can reuse them over and over again. Once you have used them you can wash them to get more use out of the towels. These towels are amazing if you are looking to save money on cleaning products for your house.
Shoe Holder Toy Organizer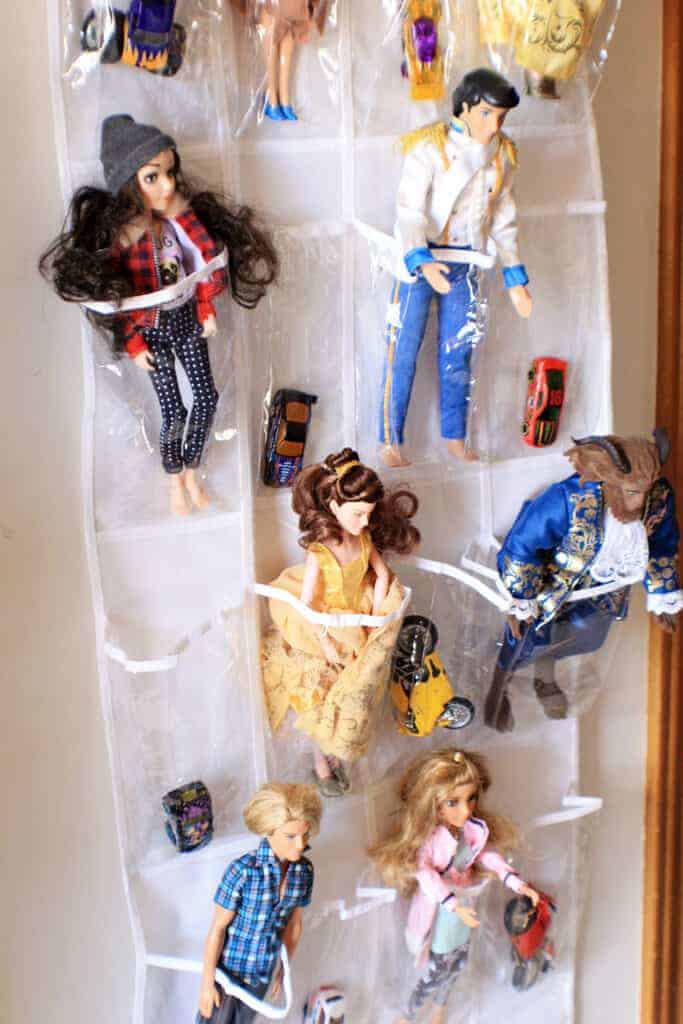 If you are looking for a solution for toys around your house then this toy hack from Extreme couponing mom would be great for you. At the end of every night, my son has toys everywhere so this hack is perfect to stay organized after a long day.
To make this toy organizer you will need a shoe holder with command Hooks to adhere it to the wall or door. Once you get your shoe holder you can put the new toy organizer on the back of any door.
I have come to find out that shoe holders have a lot of space and you store toys in them very quickly.
Toilet Cleaner Tabs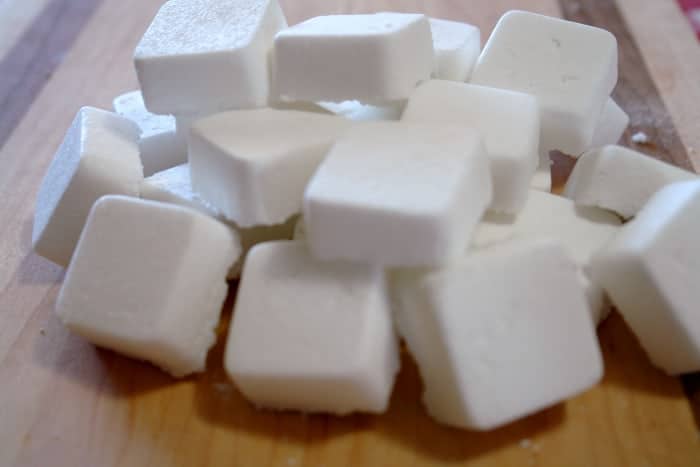 Cleaning the toilet isn't always the funniest job to do but these cleaning tabs from Retro House Wife Goes Green it can make it a little bit easier. These cleaners can also leave your toilet smelling clean and fresh. To make these natural toilet cleaners you will need
Baking Soda

Citric Acid

Castile Soap

Nature Truth Essential Oils ( lemon,

lavender, and Tea Tree)
DIY Cutting Board Holder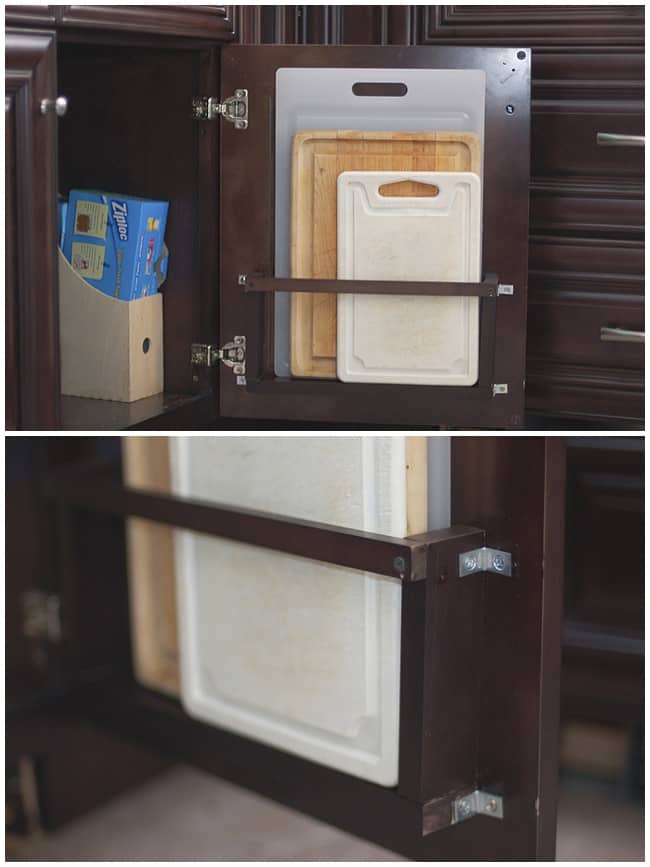 This cutting board holder from Tikkido is amazing for all kitchen needs. If you currently don't have a cutting board holder you can create one just like this one. To create this you will need tools to make sure it will last a very long time.
In my house, I have my cutting boards everywhere in my kitchen so this under the sink cutting board hack is genius. It will also make my life much easier once I get it installed by my husband. So, if you are looking to create this amazing DIY board holder check out the full directions here!
Hair Product Organizer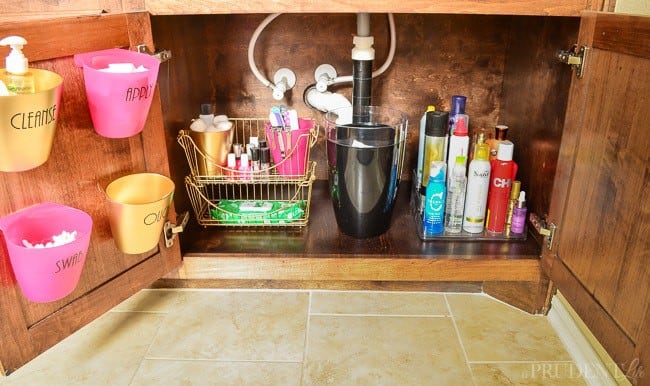 I love this hack by Mom Advice because in my household the bathroom sink can get very unorganized very quickly. Since I have curly hair I tend to buy a lot of different products which means I need a sink with a lot of space and I need under my sink to be organized with the different products.
Putting a spice rack under the bathroom sink similar to the one that Mom Advice used is an amazing way to keep all your products organized under your bathroom sink.
I also love how she put up little holders for cleansers and swabs on the sink door. To find out how to create these organization hacks in full detail click here.
---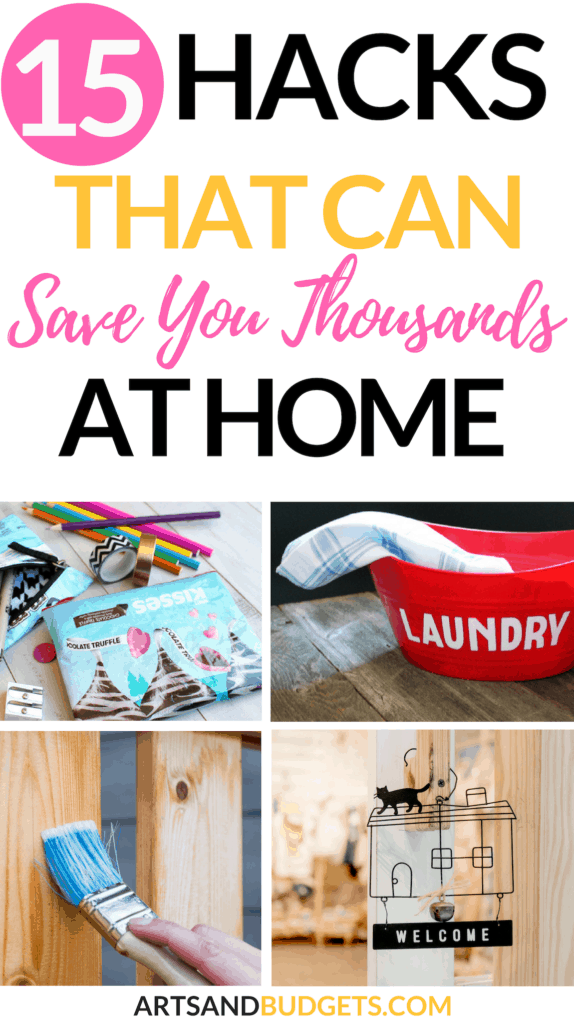 Photos in the photo above by Creative Green Living.